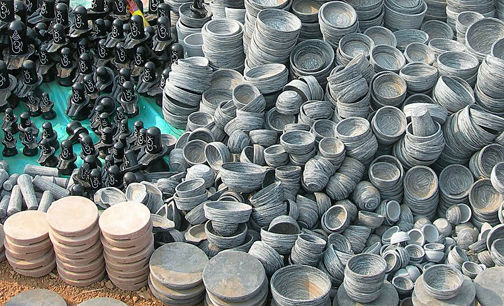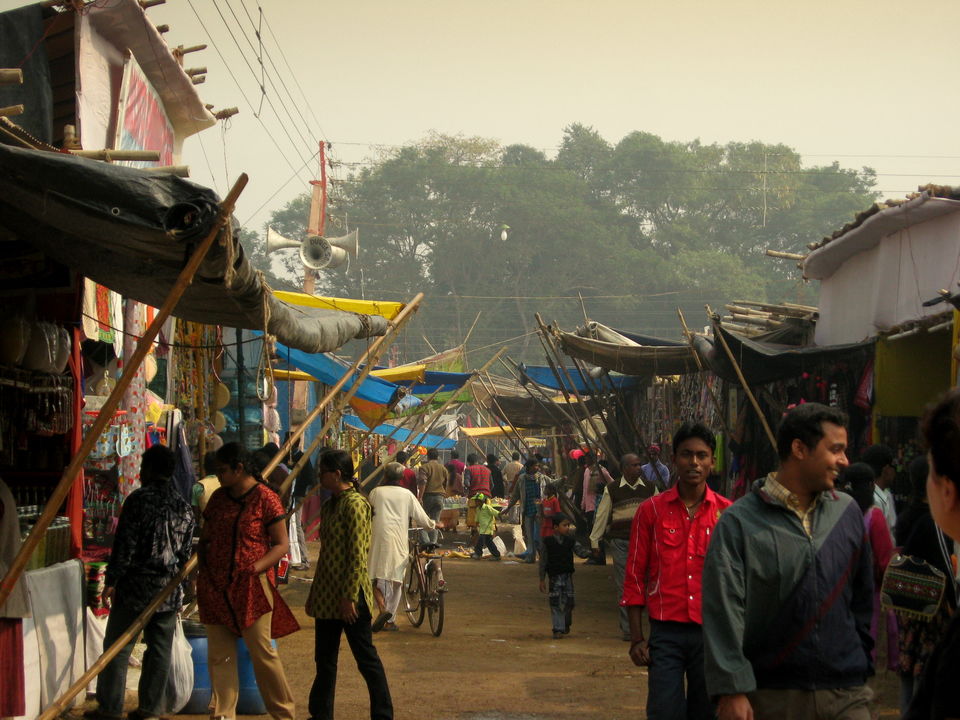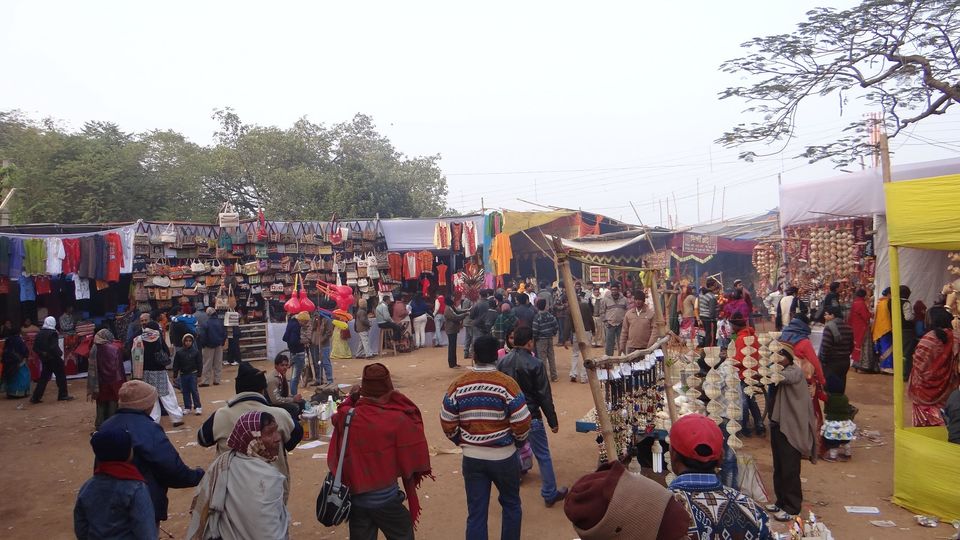 Winter is a lovely time in Kolkata, and according to many, a lovelier time in Shantiniketan. Located in the district of Birbhum in West Bengal, Shantiniketan is the town that anyone familiar with Rabindranath Tagore associates the poet with, and with justified reasons. Tagore believed in celebrating the cycle of seasons. He believed that each season should be celebrated in its own way. This gave birth to many unique festivals which are still celebrated annually in Shantiniketan.
Winter is marked by the Poush Mela. Mela means a 'fair', and poush is the first month of the two months that constitute winter according to the Bengali calendar. What started off as a little fair where the locals would come to sell their hand-made goods or even paddy and wheat and vegetables has now turned into a huge carnival that attracts tourists from across the state, resulting in over one lakh people flocking to the fair ground. The fair now has stalls for all sorts of things, most of which can be bought in Kolkata. In fact, people travel from Kolkata to set up stall at this fair. Now, if you wanted to buy something manufactured in Kolkata, you'd probably do your shopping there instead of travelling all the way to Shantiniketan and encountering a sea of people. So, keep your eye out for the little stalls. They aren't even stalls, really. Just some one selling clay dolls placed on a plastic sheet. Or a woman selling jewelry made from fruit seeds. They make the fair what it is. They preserve that spirit with which this fair was started. Visit poush mela to meet these people.
Oh, and remember to pack woolens, it can get really cold.
Photos:
"Poush Mela Bazaar" by Shayaksen.ed - Own work. Licensed under CC BY 3.0 via Wikimedia Commons - https://commons.wikimedia.org/wiki/File:Poush_Mela_Bazaar.JPG#/media/File:Poush_Mela_Bazaar.JPG
"Poush Mela Bazaar 2012" by Sub4u.roy - At Bolpur (Santiniketan) Poush Mela on 23-12-2012. Licensed under CC BY-SA 3.0 via Wikimedia Commons - https://commons.wikimedia.org/wiki/File:Poush_Mela_Bazaar_2012.jpg#/media/File:Poush_Mela_Bazaar_2012.jpg
http://muktodhara.org/?p=2987
Well connected from Kolkata by both train and road. Getting to Shantiniketan during this particular time is exceptionally tricky and tiresome. If you are planning to take a train, book your tickets very, very early because the rush is incredible. Taking a car might seem like a better idea for a while, but as you bear Bolpur, the road begins to get really congested. If you are thinking of staying in a hotel/lodge, make your reservations at least a couple of months before your date of arrival and be prepared for higher prices.