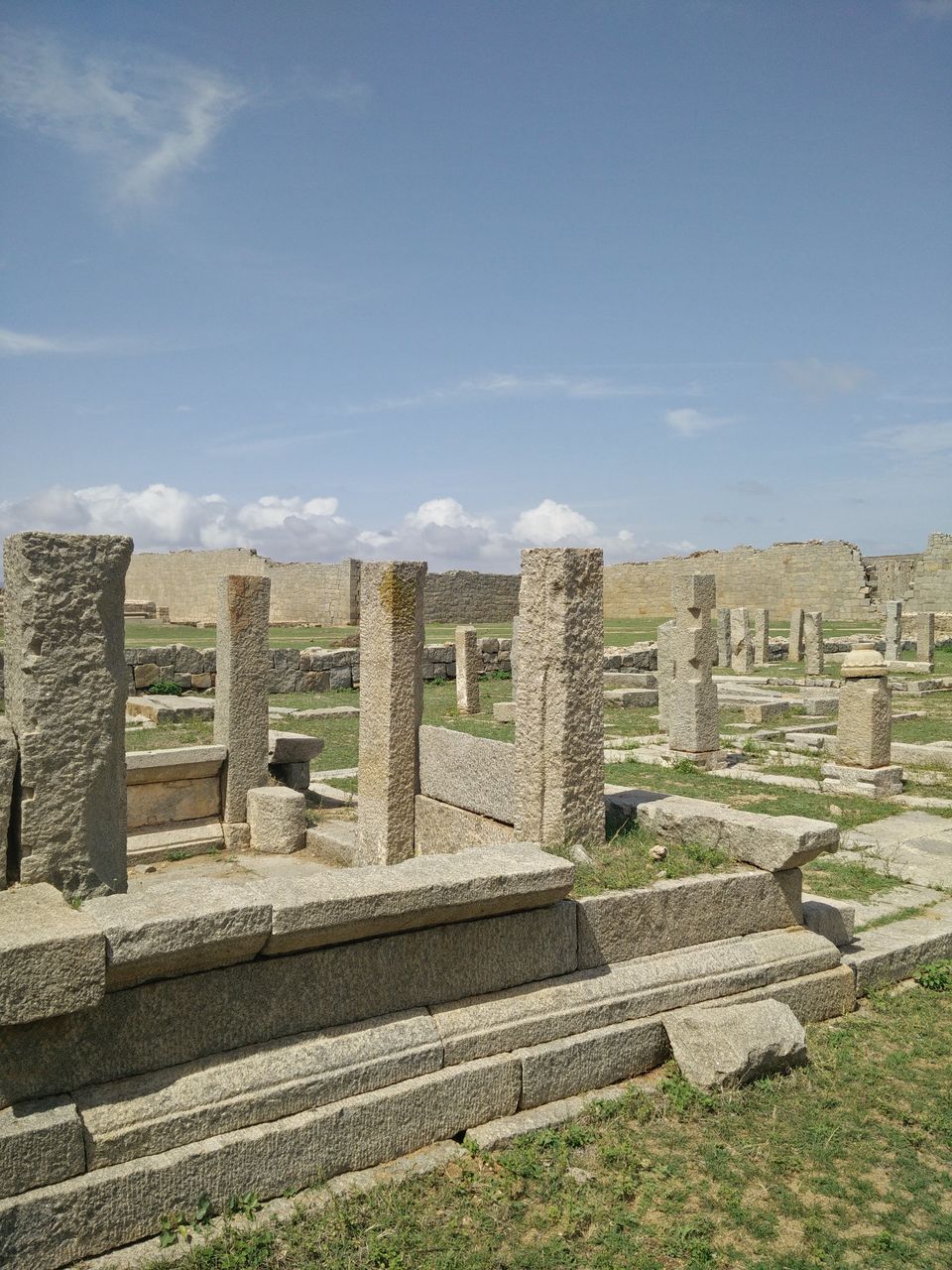 We decided to experience the sunrise from Mathanga hill near Virupaksha temple and Market area. We climbed up the 'not so safe' hill. Not so safe becuase there were no railings on the sides, nor were proper steps. One slip and you are down.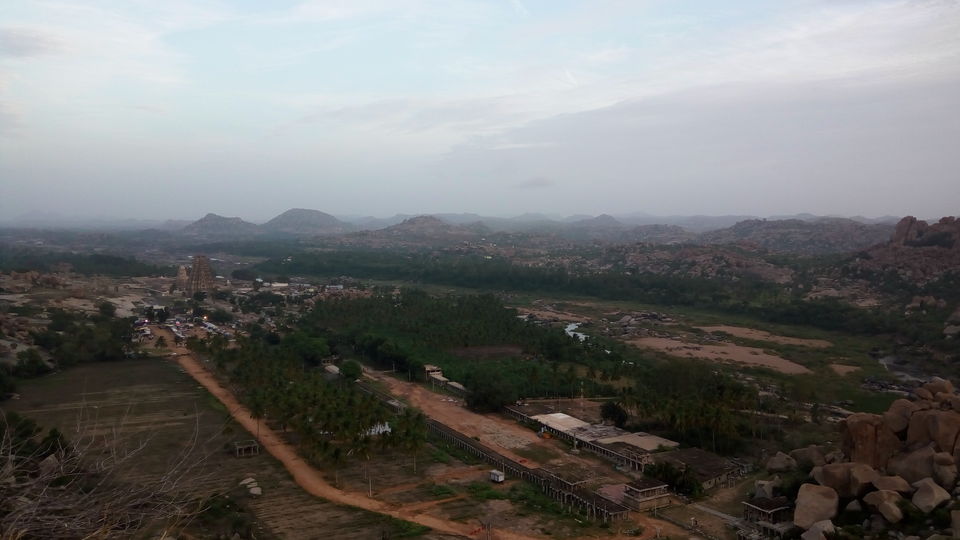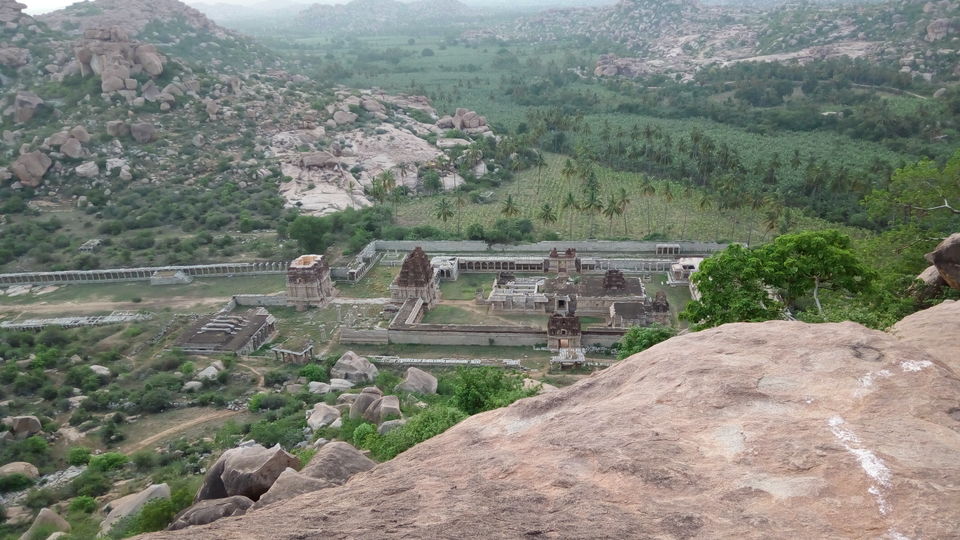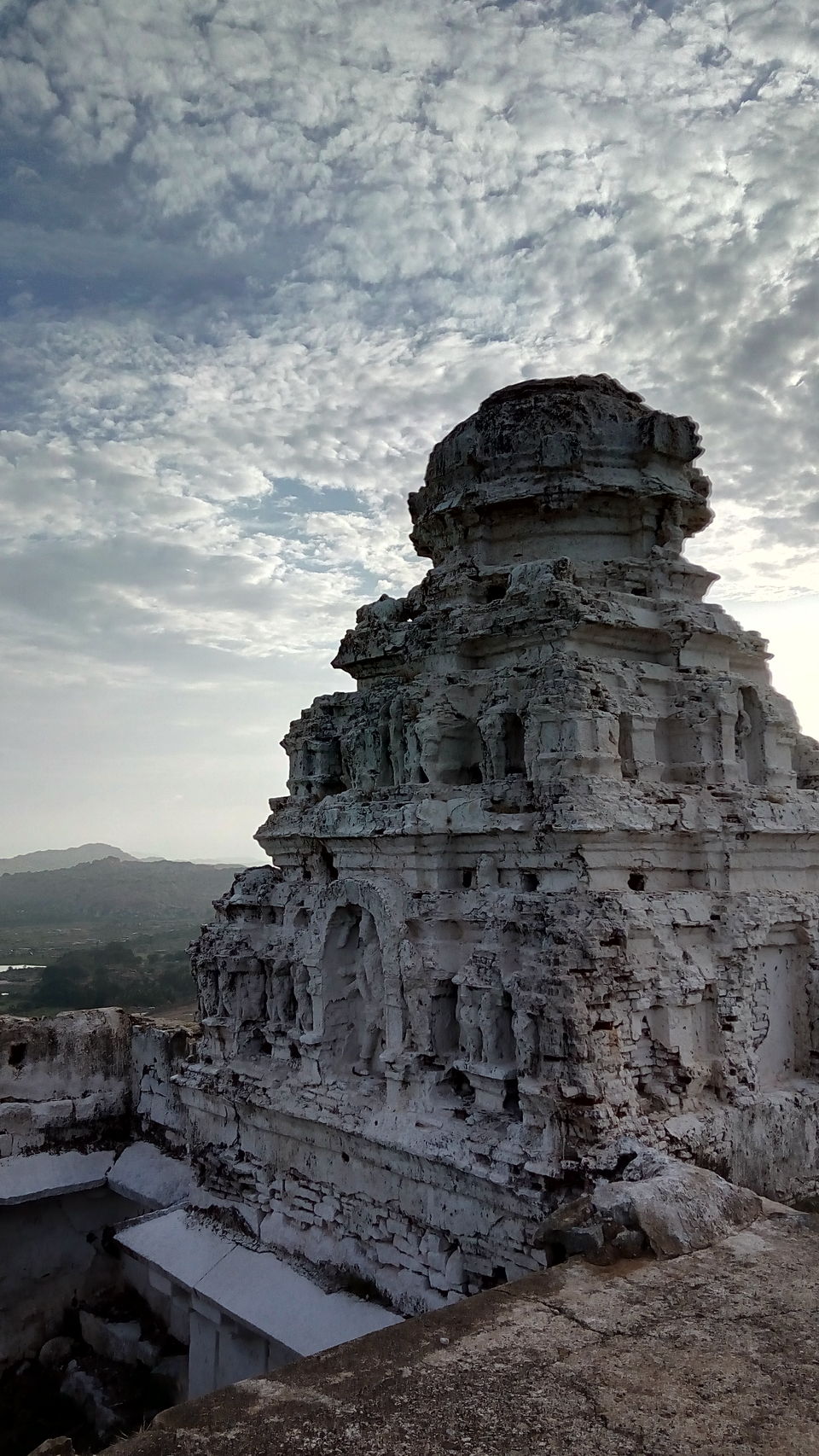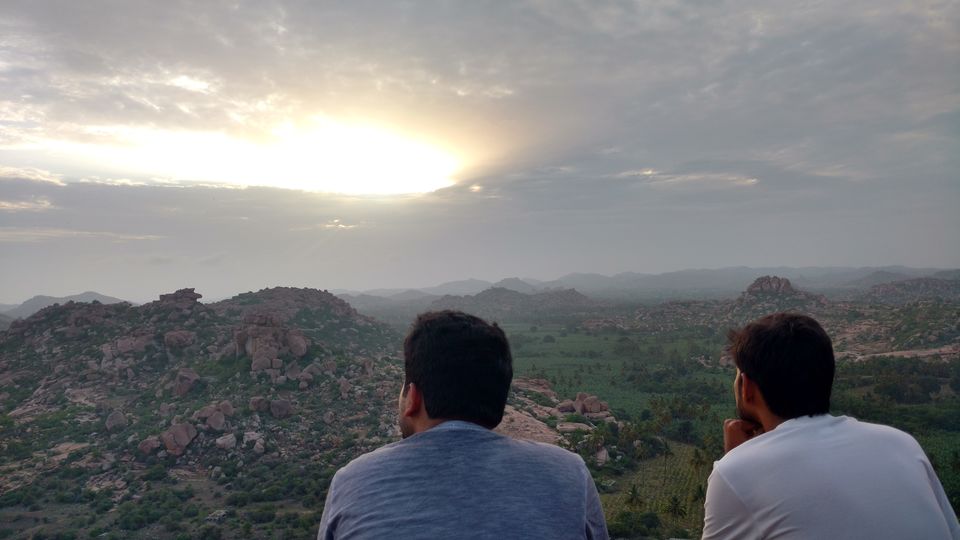 We later went to a hill called Virupapur Gaddi also known as a Hippie Island which is a chilling place for the foreign tourists (You know why and not, you can definitely figure it out in the image given). After chilling for a while and having all the beautiful memories permanently engraved in our hearts, we left for Mumbai.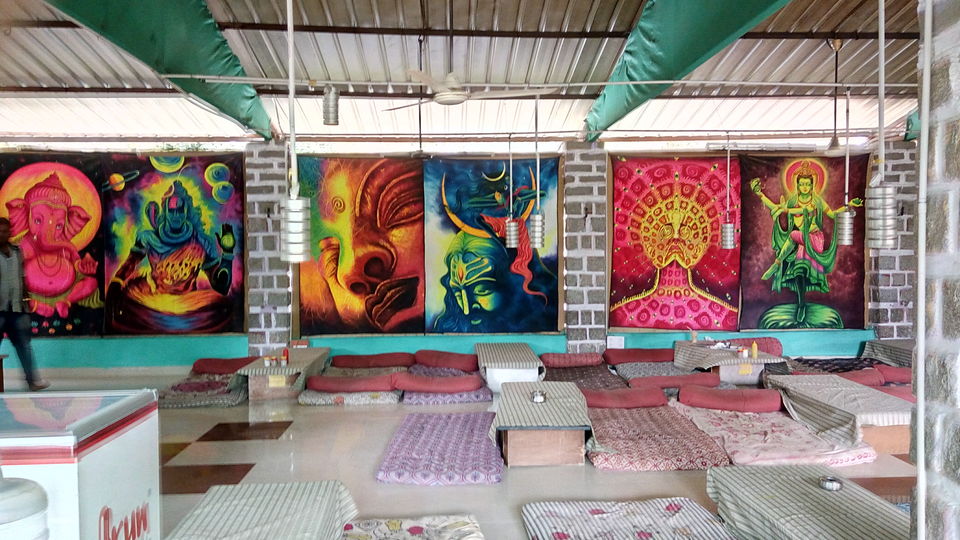 The journey started at 5 am in the morning and we were still confused regarding our final destination. Me along with 3 other college friends thought of letting public decide our destination. We made a video and uploaded it up and asked viewers to choose among Gokarna and Hampi. These two options were given as the routes parted after Pune and by the time we reached Pune, comments flooded and our destination was finally decided. Hampi it was!
A long 13 hours drive from Mumbai to Hampi was a very comfortable one. We had our first halt at Pune where we refilled the gas and headed towards Hampi. We stopped at Indapur and had our breakfast. The typical Maharashtrian style misal pav that was as cheap as Rs80 inclusive of everything. We started our journey on the beautiful national Highway and Reached solapur by noon. Had our lunch there, refreshed a bit, and again started our long journey to our final destination.
We reached Hampi at around 7pm, but as nothing was planned, we struggled a bit for the hotel rooms. Nevertheless we got a beautiful hotel room with car parking. Also, the staff were helpful enough to guide us about how to plan the next day's schedule.
Here we realised that Hampi is not touched by technology at all and we could experience it in its pure form. No entry tickets for maximum number of places, no crowding, no lengthy queues, no restrictions. It is just you and Hampi. This place was the capital of Vijaynagar Empire, ruled by King Krishnadevaraya.
Here we witnessed one of the most beautiful sunrises and then headed towards the Virupaksha Temple via the market place. The temple is situated on the banks of the river Tungabhadra and if you are lucky, you can even watch elephants having bath in the river. We then went to the actual ruins site where we saw an underground Shiva Temple, an armory and also a temple which had whole Ramayana carved beautifully on its walls. We cherished each and every minute there and then headed towards Queen's bath and step wells.
Since we all were tired and it was also dinner time, we decided to take a halt at Bijapur which is at Maharashtra-Karnataka border.
We started afresh the next day and using the same beautiful route, we came back home with innumerable memories.