Bikaner is known for Rajput civilization and its rich heritage culture. In one word, a great place which defines the Rajput era with its historic monuments, museums, temples, forts, and so on. Maharaja Rao Bika is the man behind of Bikaner's popularity who implemented good ideas to popularize the place. Today, it is one of the most important places to be visited in Rajasthan.
Let's know how will be the journey through the Palace on Wheels to Bikaner. But it is sure you will feel very comfortable and luxurious with the Palace on Wheels.
1. Junagarh Fort
Junagarh Fort is the must-visit place in Bikaner to explore its heritage and architectural grandeur. This massive fort was built by Raja Rai Singh in 1594 with beautiful architectural styles reflecting Mughal, Rajput, and Gujarat styles. The fort complex is allured with numerous palaces, temples, museum and exquisite Havelies.
The famous palaces of the Fort are Phool Mahal, Chandra Mahal, Ganga Mahal, Anup Mahal, and Baga Mahal. These palaces are known for beautiful architectural works. Ratan Behari Temple in the fort is the famous one, during Ganguar festival and Dussehra it looks very special and attractive. Finally, Dr. Karni Singhji Museum which displays royal costumes, Sanskrit manuscripts, portrait galleries etc.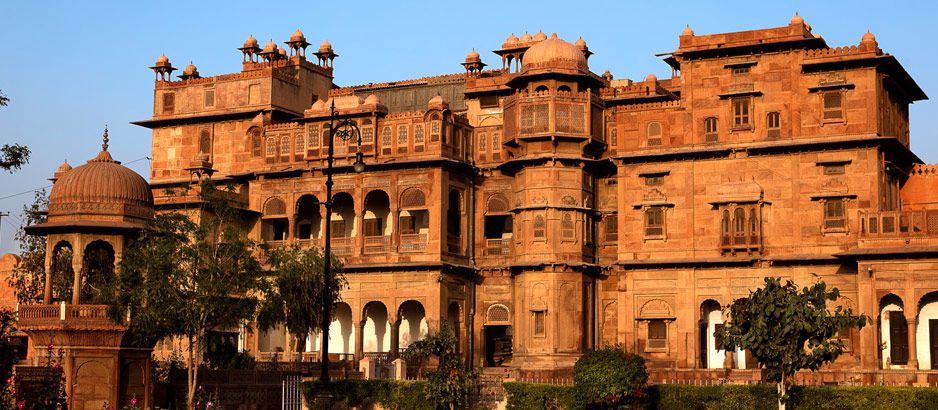 2. Karni Mata Temple
Karni Mata Temple or Deshnok Temple a well-known temple all over India due to the rats in the temple. A thousand of rats wanders in and around the temple and also no one shouldn't harm the rats. Different stories say that Karni Mata sons were reincarnated as rats. White rats are believed that they are the Karni Mata sons.
Nearly 20,000 thousand of rats are there in the temple. But white rats are visible to eye very rarely if they appear they are very lucky. The major attraction of the temple is its fair two times per year. Mughal architectural style of the temple is other remarkable attraction. The Desnok temple is very popular in Bikaner which you can explore through the luxurious Palace on Wheels train.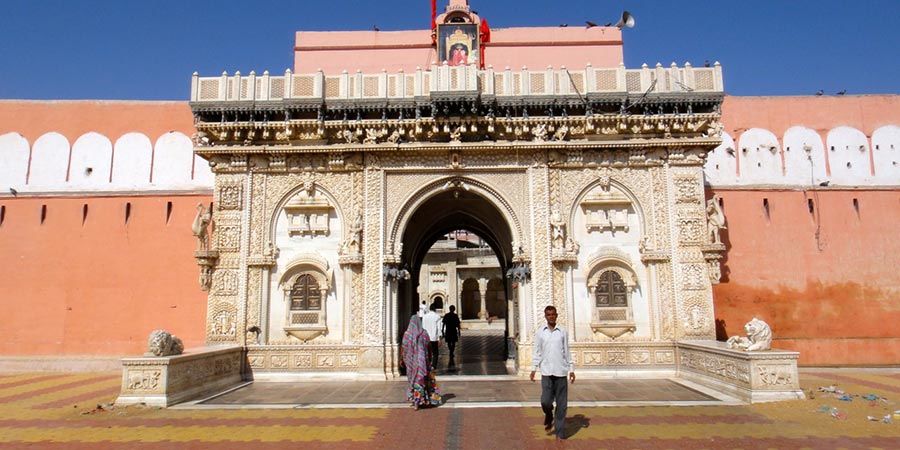 3. Lalgarh Palace and Museum
Lalgarh Palace is a magnificent architectural palace in Bikaner built by Maharaja Ganga Singh in memory of his father. The red sandstone palace looks very attractive and beautiful with sprawled lawns around the palace, museum, the world's fourth largest private library, billiards room, etc. The architectural style of the palace is the perfect blend of Mughal, Indian, and Rajput styles.
There is a lot to see and amaze in Lalgarh Palace and Museum like Darbar hall and indoor swimming pool. Simply, Lalgarh Palace and Museum is an eye feast of architectural attractions.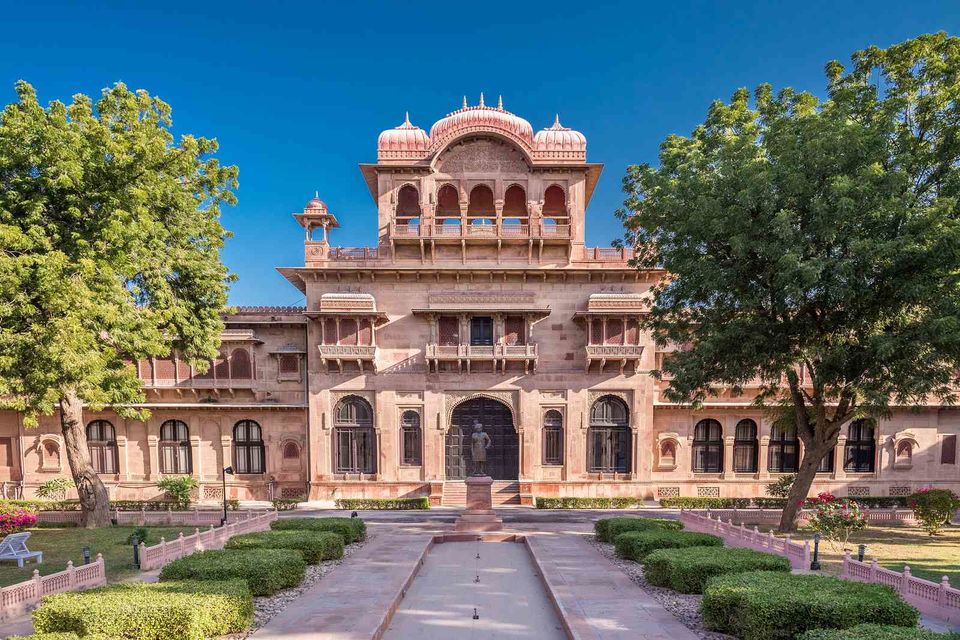 4. Gajner Palace
Gajner Palace is a tranquil and peaceful place in Bikaner amid thick forest and naturalistic attractions. It's the place for ornithologists to see a number of various birds. Such a beautiful place surrounded by green lawns and a lake which makes the place more peaceful and serene.
Lake near the Palace is another attraction and home for many migratory birds. Gajner Palace is the best place for Birdwatchers and photographers to have the snaps of beautiful birds. Apart from naturalistic attractions, its architectural styles look grandeur and marvelous.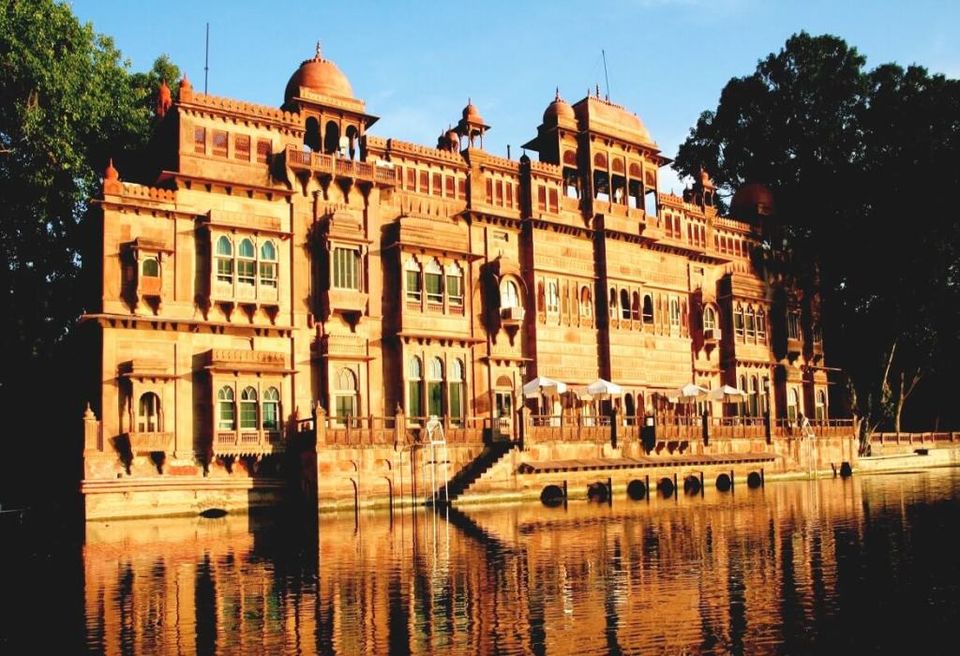 5. Sam Sand Dunes
Bikaner is known as "Gateway of Desert" due to the nearby Thar desert. It will be a big mistake without visiting the desert. There you can experience the lifestyle of desert habitats. Desert rides, camel safaris, cultural performances of Kalbeliya and Langa artists, a lot to enjoy in Sam Sand Dunes. Mainly, never miss the Sam Sand Dunes which is the most visited place in Bikaner.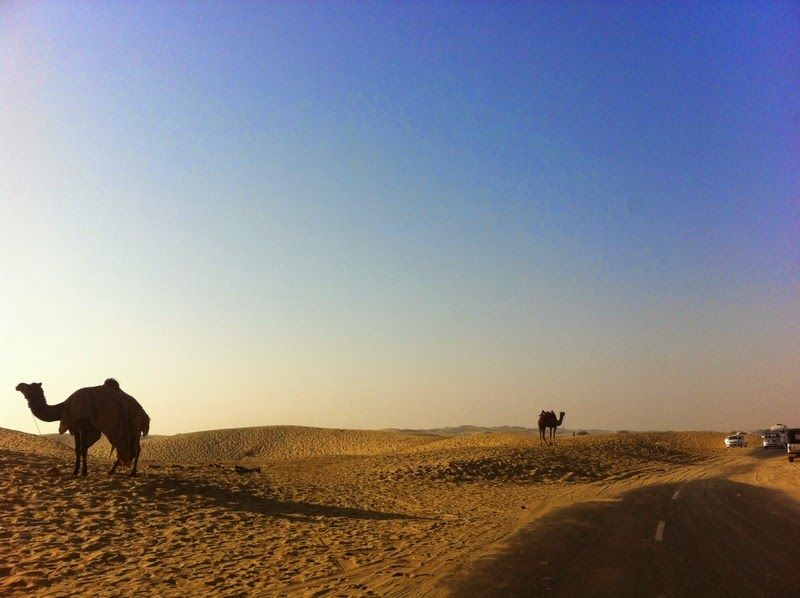 Know more about the Palace on Wheels train tariff. Pack your bags and ready to explore the most popular attractions in Bikaner.