This Saturday I spent in Bikaner, it is situated in Rajasthan. It's a 7 and 7.30 hours train journey from Gurgaon, it's distance is approx 450 kms. We took the train from Gurgaon to Bikaner which started at 00:15 am and reached there at 7:30 am in the morning.
After reaching there we looked for a hotel to fresh-n-up, so we got a hotel near the railway station. It was situated at a 5 mins walking distance from railway station. I can easily find hotel near railway station. After getting ready I google point of attractions in BIKANER and found JUNAGARH fort at the closet distance , hardly at 1 km.
So I came out of hotel and took the auto to junagarh fort, autowala charges only Rs. 20 and dropped me JUNAGARH fort. It opens at 9:00 am and closes at 5:00 pm, and ticket window closes at 4:30 pm.
So after reaching there I bought the ticket one for fort and another one for museum. Rs. 50 for fort ticket and Rs. 30 for Museum.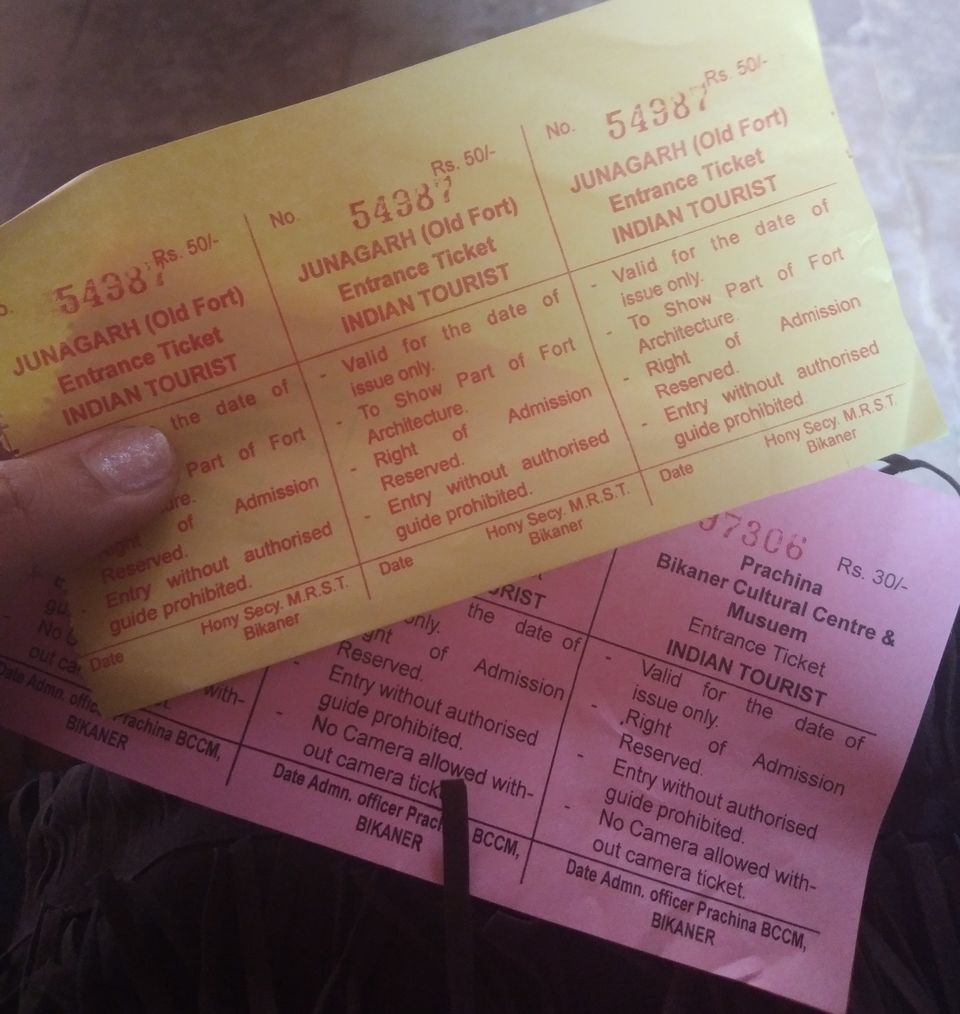 One important information is that in every 15 minutes they send a group inside with a guide, so in this ticket you get a guide to make your fort tour memorable.
This fort is really fantastic, the architecture is remarkable. It was donated to trust in 1963 and since then it is open for tourists. Interesting thing is that they have lift in the fort which they started using in 1902.
Here is the glimpse of fort.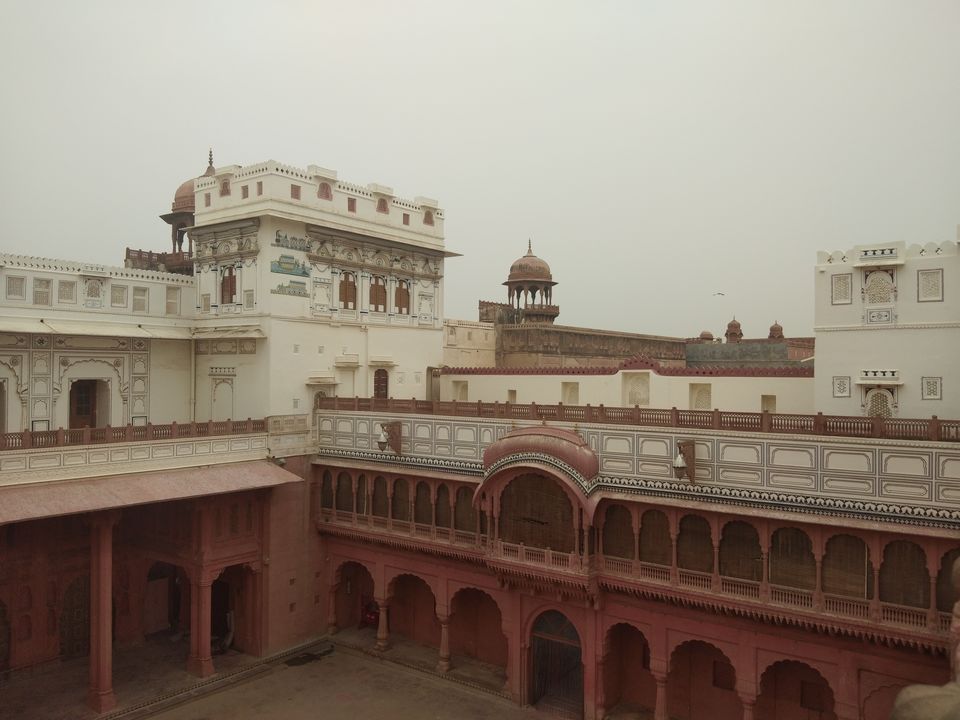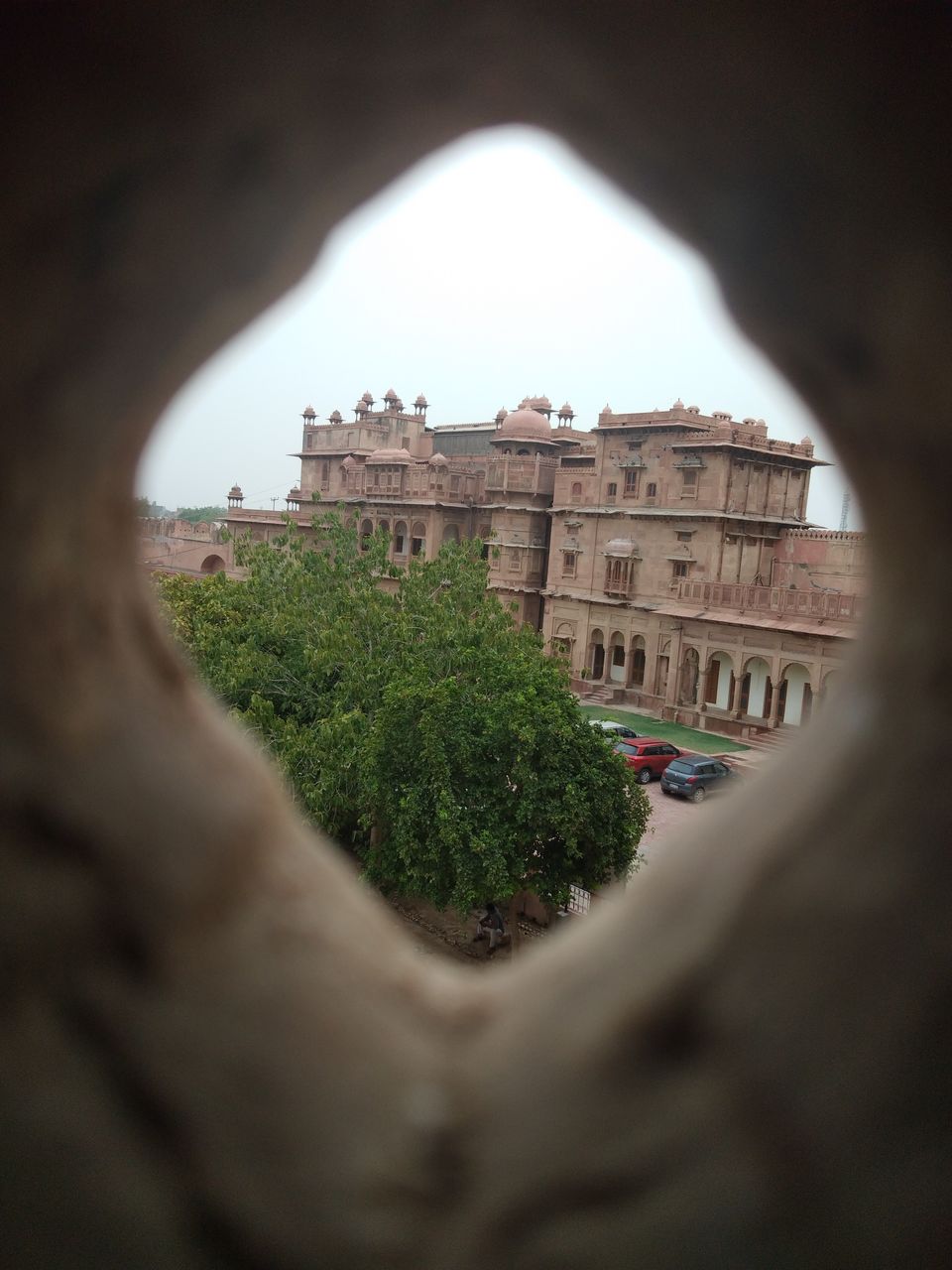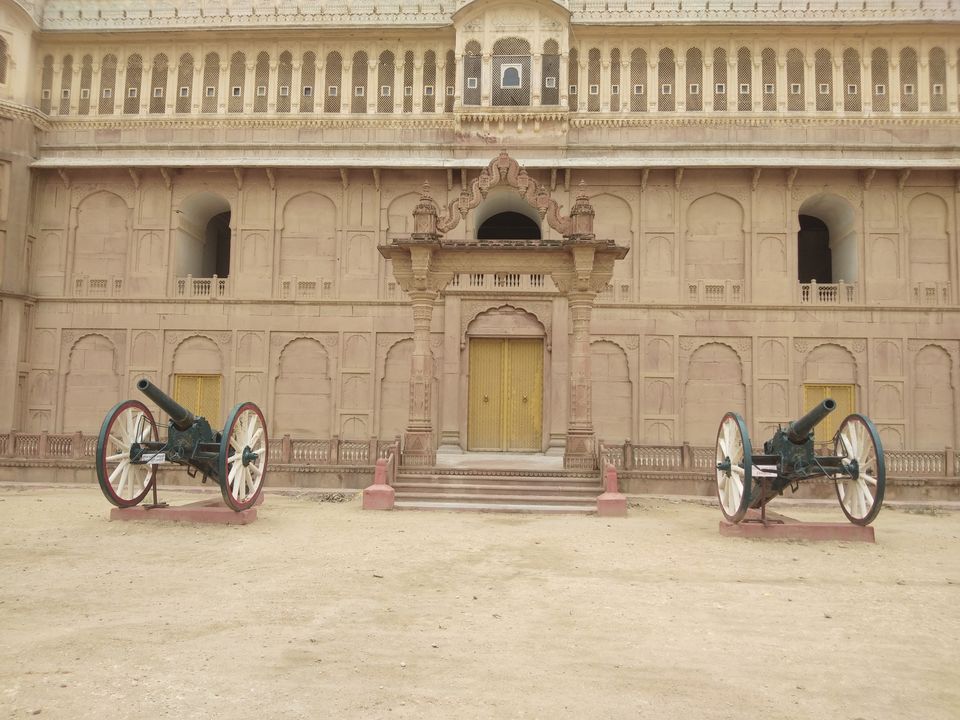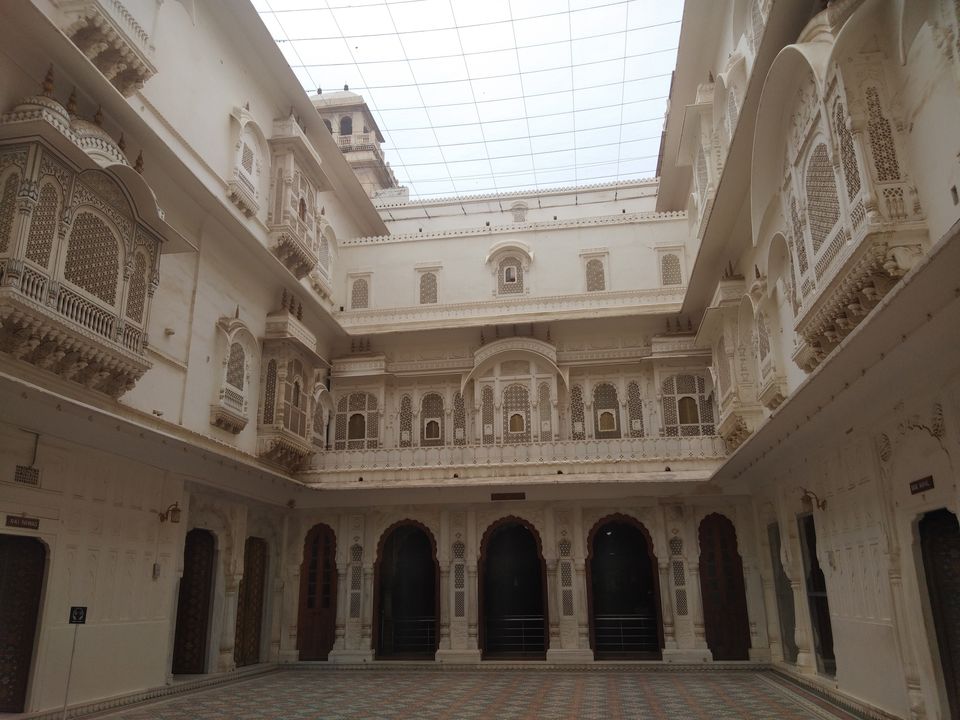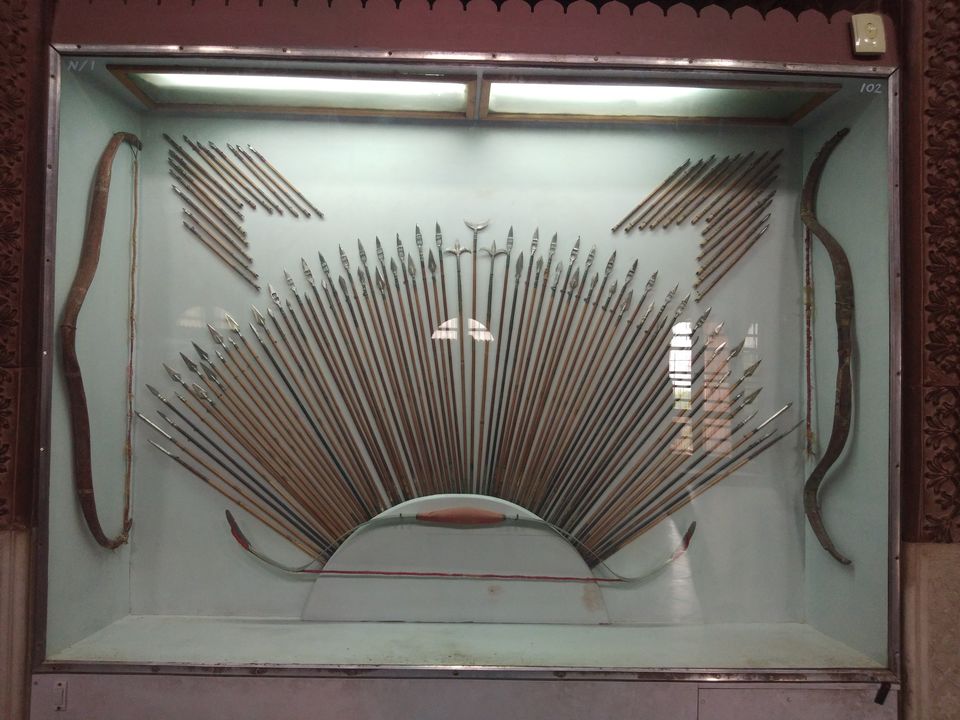 So after fort darshan, I have lot of time to roam around. Then I booked über from Fort to Vaishno Mara temple, I reached there in 15-20nminutes from junagarh fort, and it was on bit outer. It's architecture was like a real vaishno Devi temple in Jammu.
It looks like something like this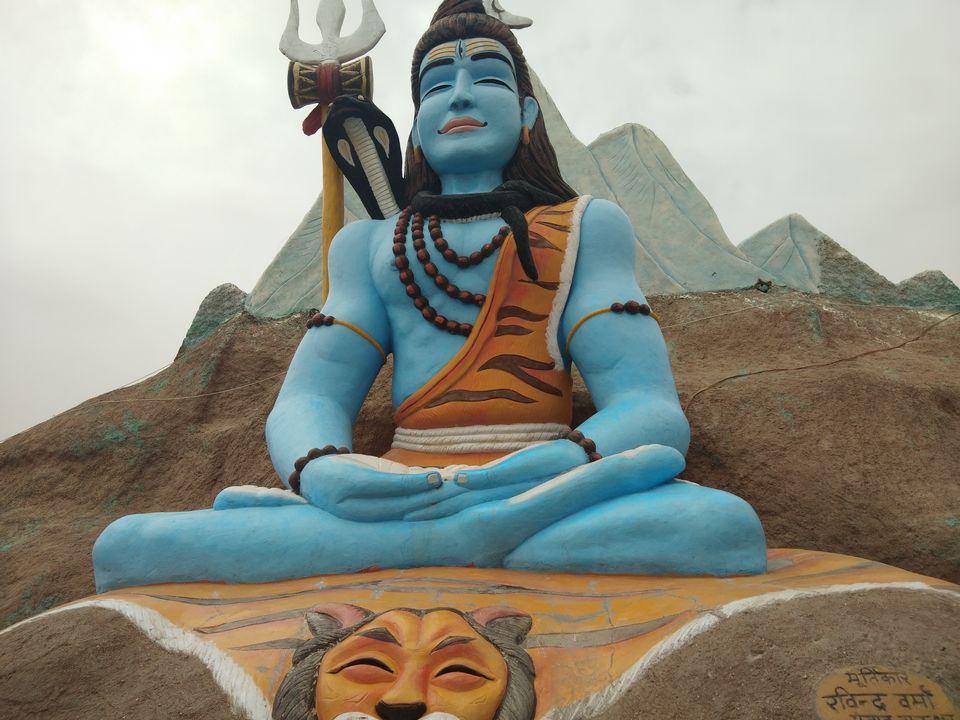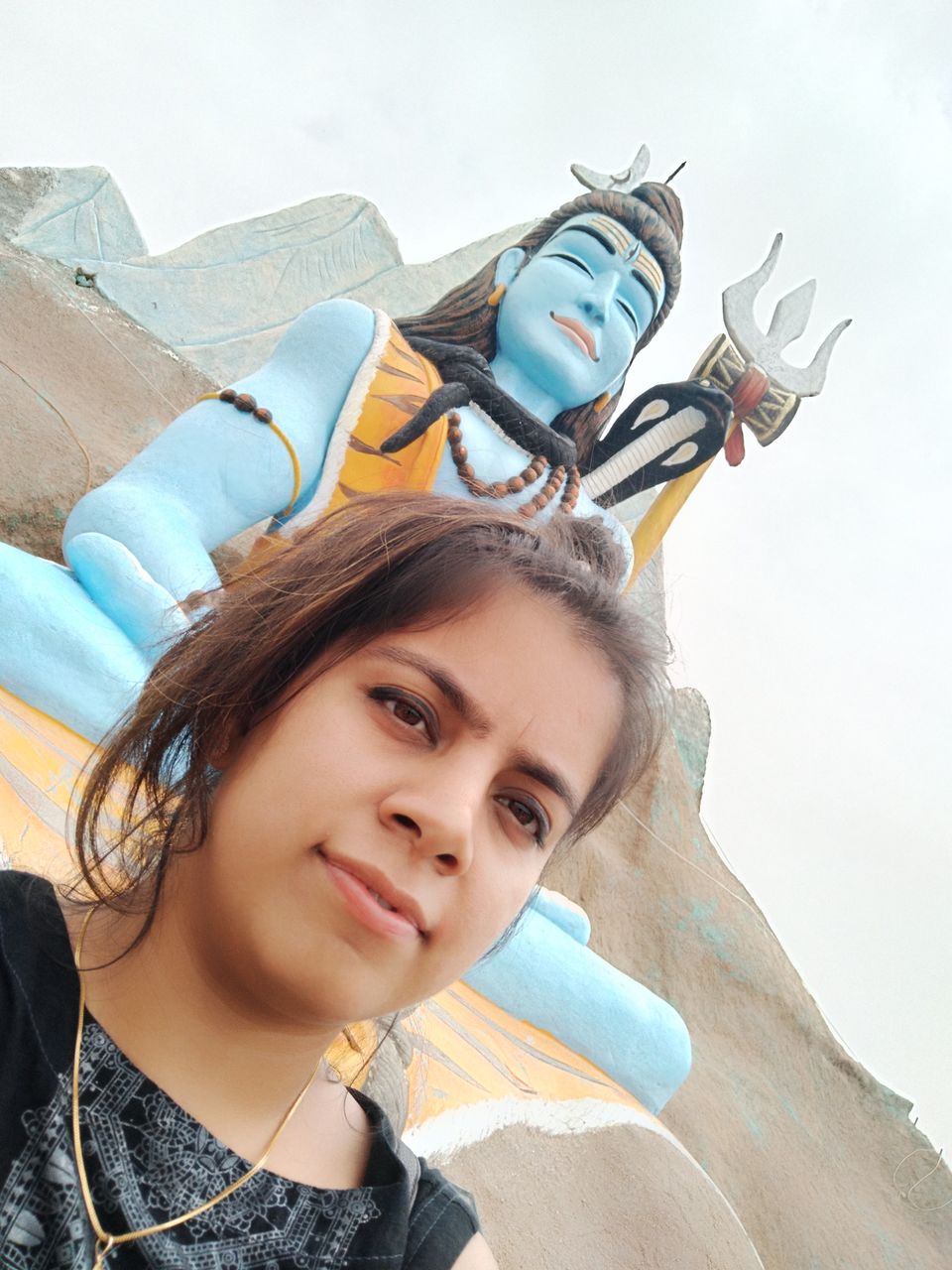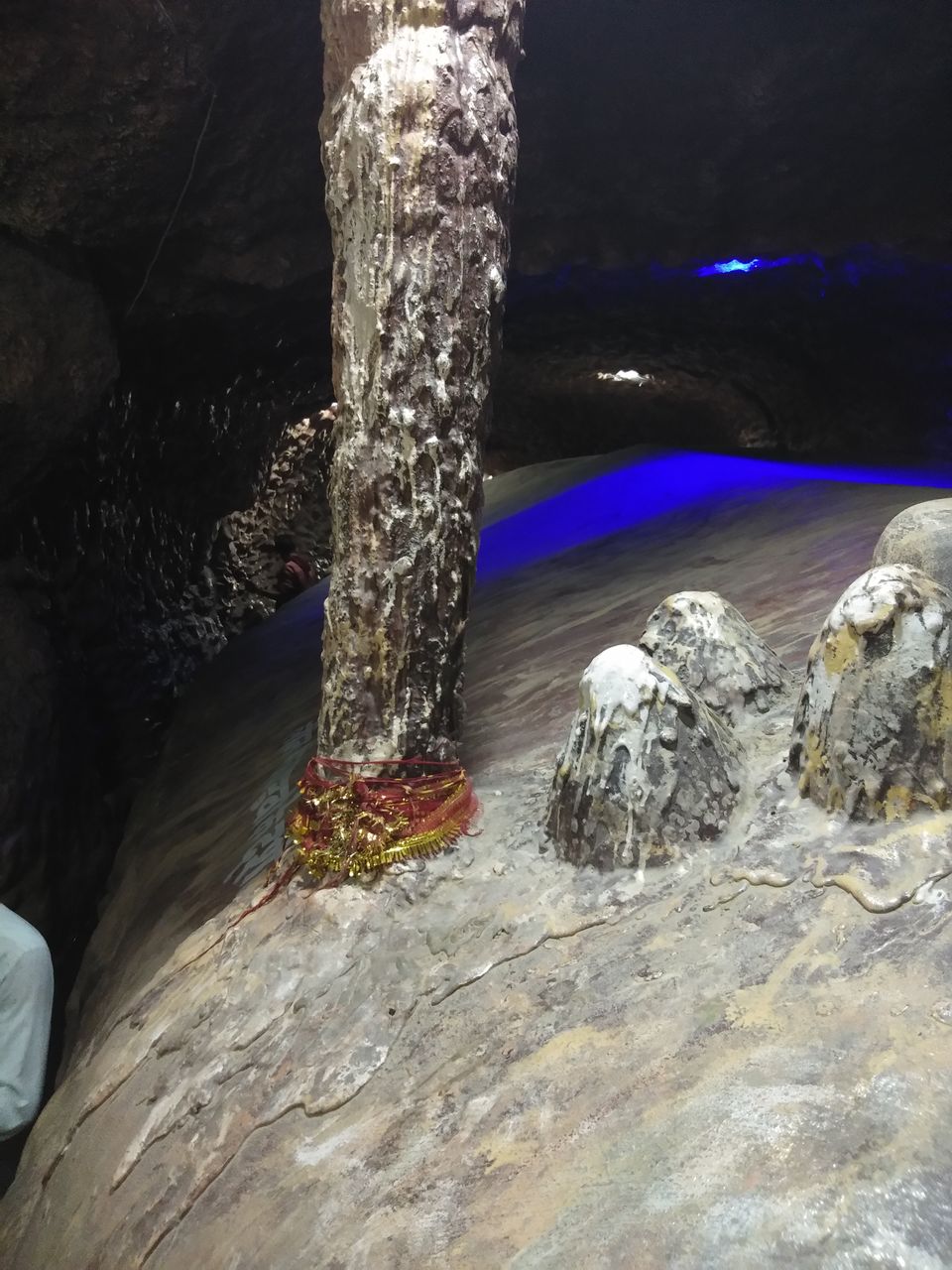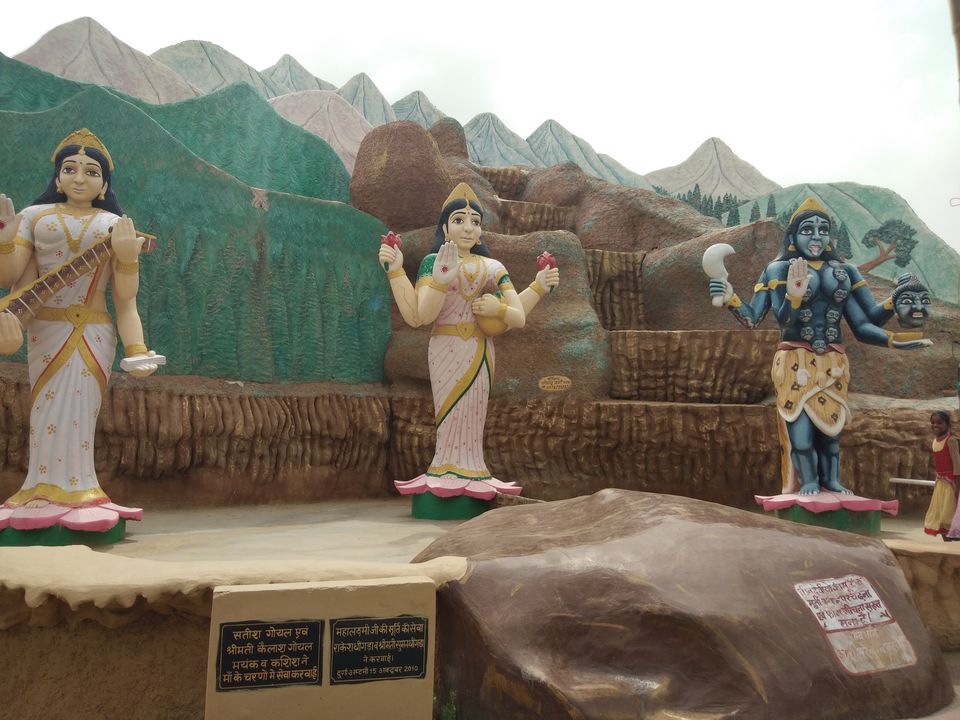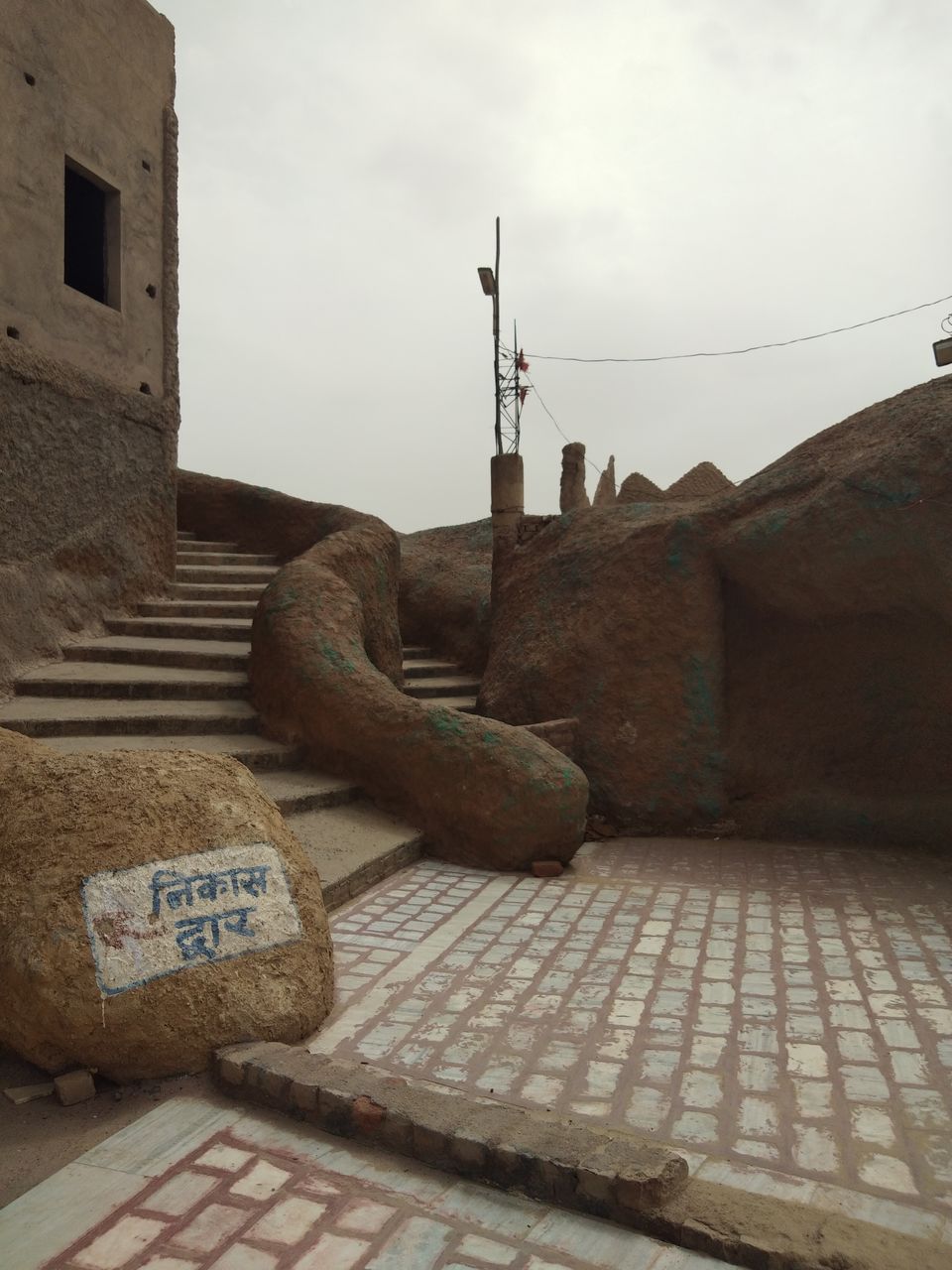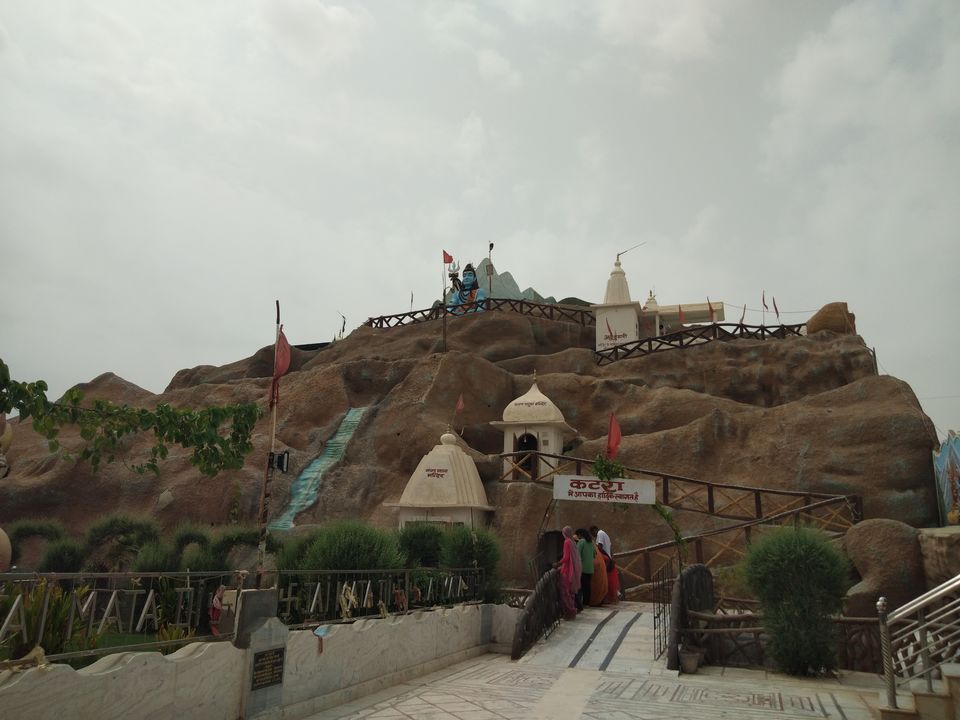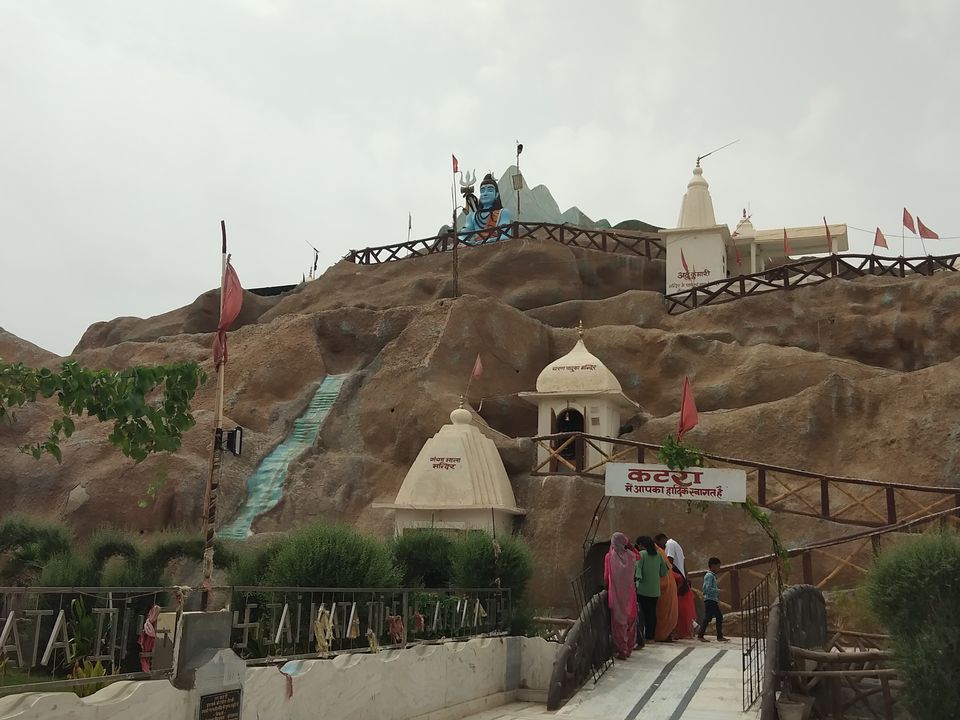 Finally i am done with MATA, and now I was trying to book cab to go back or some other destination. But unfortunately no cab was available there because it's on outer. If you plan to go visit then make sure to get the cab for up & down both.
Anyways, I came out of the temple and saw some sharing autos over there, but that was not for the city. In anyways you have to take another auto or bus to reach to the city.
Then I hired a personal e rickshaw, to come back to the city.