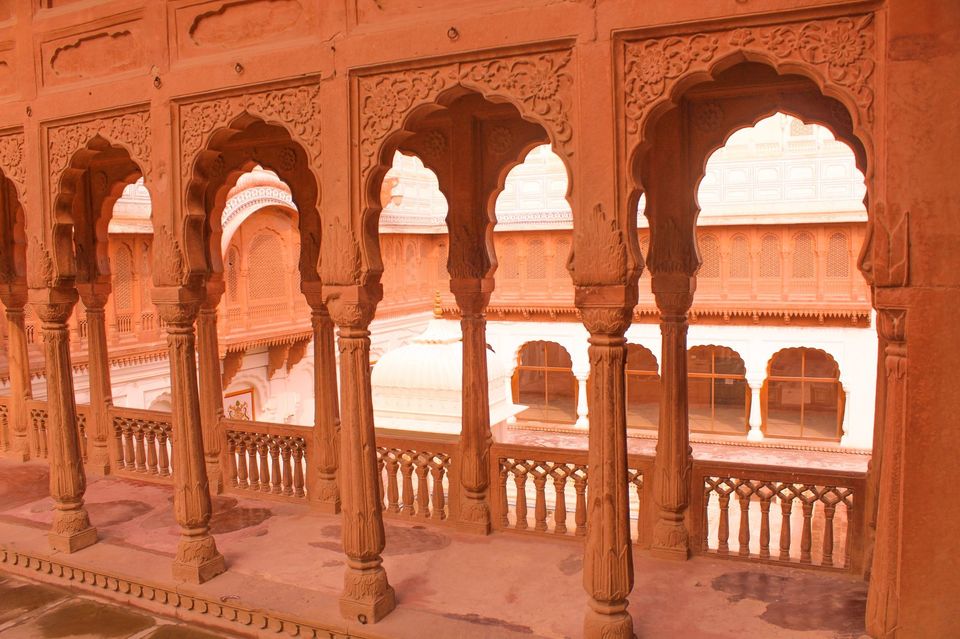 Junagarh Fort :
The fort is situated in the Bikaner city and is the most beautiful architecture of the city. Before its name "Junagarh" it was named "Chintamani". A very beautiful and royal architecture attracts tourists toward it. It is also known as OLD FORT. The fort was build under the rule of Raja Rai Singh.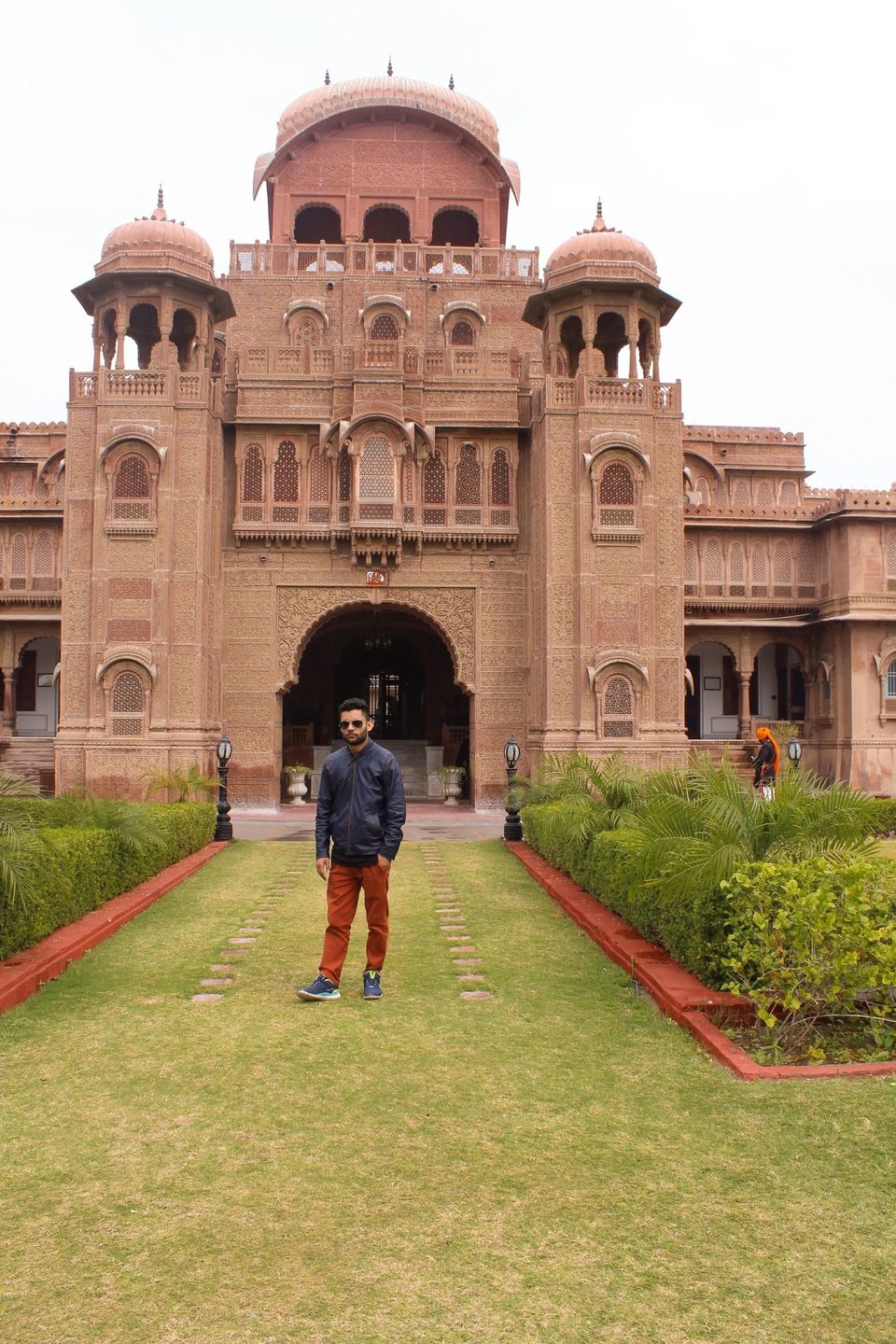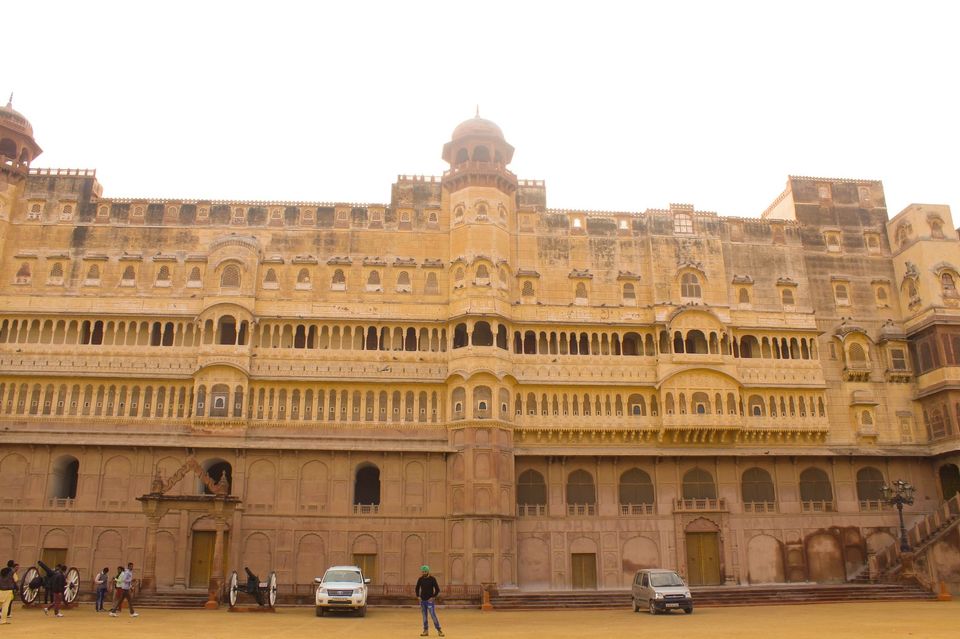 It is a top favorite among historians and architectural enthusiasts, due to its mix of architectural styles and the use of beautiful red sandstone. The location of Junagarh Fort is another major attractant for tourists, since it rests on the arid Thar Desert, bordered by the Aravalli Mountain Range in the background. Make sure to visit this place at least once when here.
Construction of Junagarh Fort
The first dig ceremony for construction of the fort was held on Thursday, Phagun Vadi 19, V.S. 1645 i.e. 30th January, 1589 AD. The foundation was laid on Monday, Phugan Sudi 12 V.S. 1645 i.e. 17th February, 1589 A.D. and it was completed on Thursday Magh Sudi 6 V.S. 1650 i.e. 17th January 1594 AD. Later on this fort became the most magnificent example of architecture and great centre of art. The present fort is a composite structure, the result of intense building activities of many rulers through four centuries and one of the precious gems of Indian architecture in the midst of Thar Desert.
The architecture of the Junagarh Palace is marvellous and is lauded all over the country. Once one enters the palace, they feel the aura of royalty resonated by the palace. The Junagarh Palace is amongst the Rajasthan forts and palaces. It is the perfect place to visit if one wants to experience the culture of Bikaner.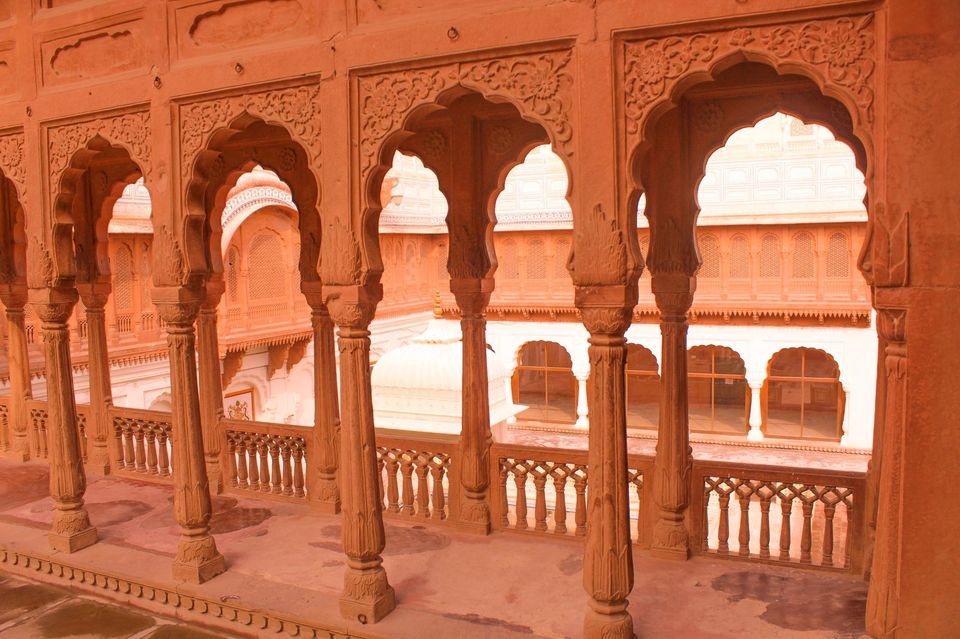 WHERE TO EAT WHEN IN JAISALMER:
Suryagarh Restaurant
Fredy Foods Jaisalmer
Angaara Restaurant And Barbeque
Rooftop Restaurant Desert
Interesting History Junagarh
Maharaja Rao Jodha, a great ruler from Rathore clan, founded Jodhpur. His second son was Bika. Being second child, he was not supposed to get the crown of Jodhpur, so he decided to establish his own kingdom. He concurred an area called 'Jungladesh', an oasis of Thar desert and established his rule. The kingdom was named after it's founder Bika, became Bikaner. Bika built a red sandstone fort which was further replaced by Chintamani fort during 15th century.
You realize why this fort is an important among the others. The palace compound, the canons are just amazing. Well designed and carved windows are real signs of royalness. Marble flooring, various wooden furniture are excellent example of Rajasthani and Mughal styles. Clean and neat fort campus is well managed. The fort also house a museum inside.