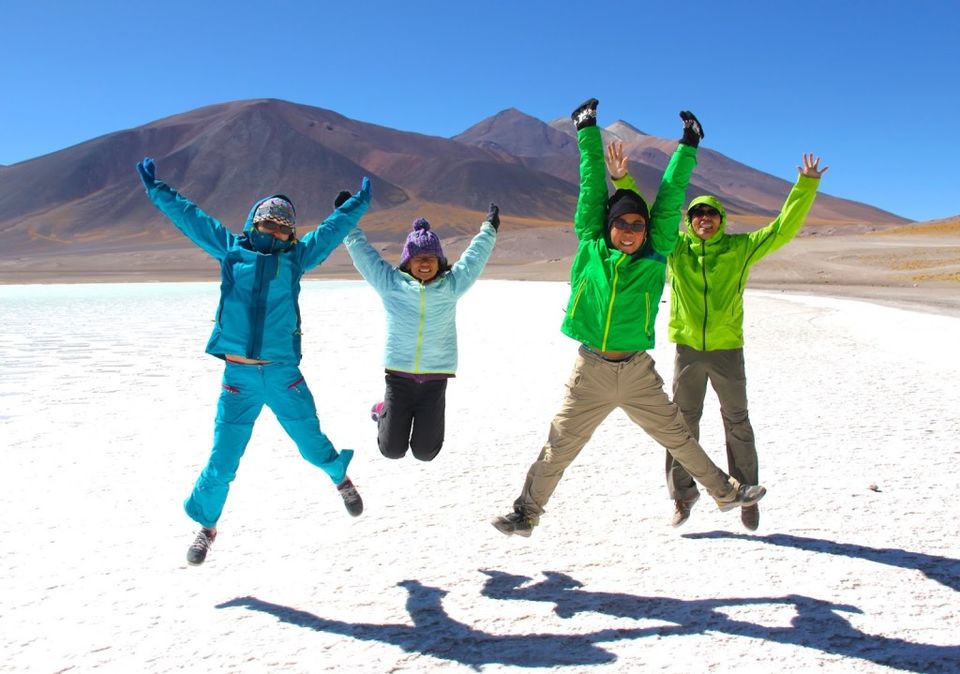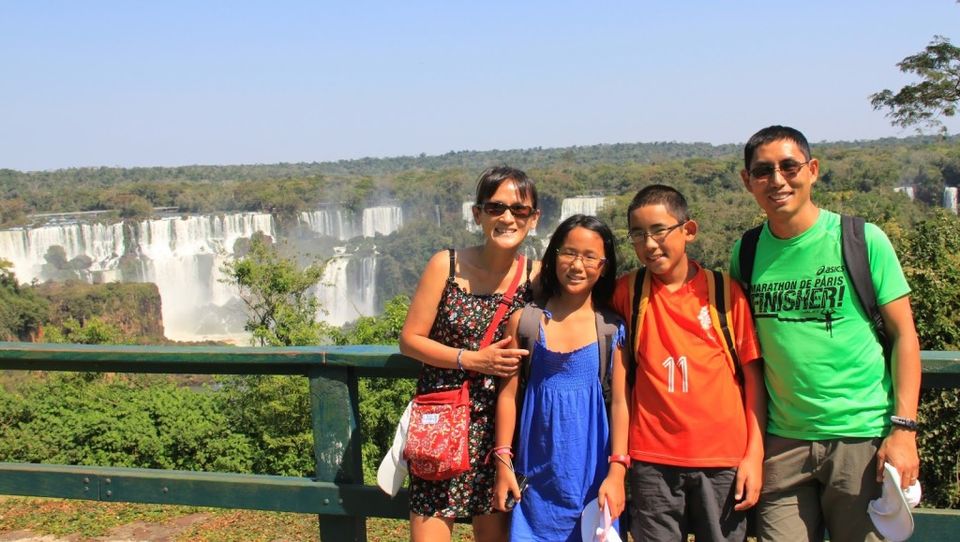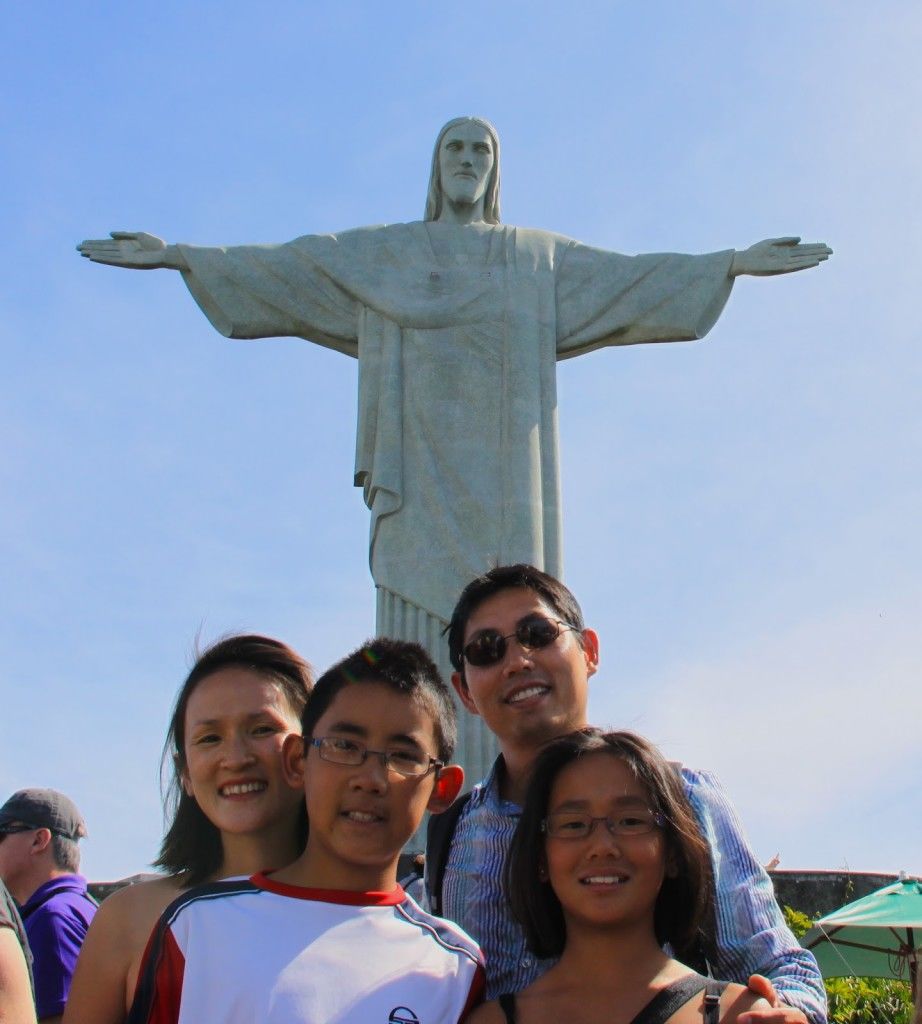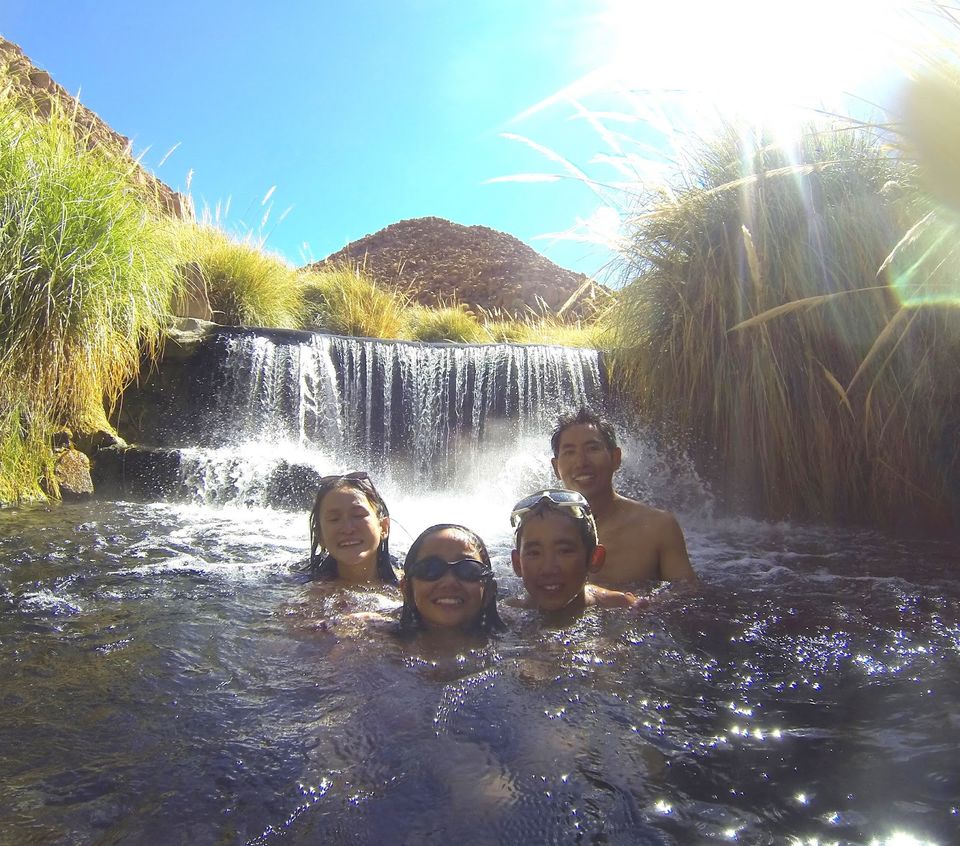 Travelling is a passion, a dream for many. We have met so many people who defy all circumstances and make travelling a reality. So even though you have been a part of the rat race, once passion really hits, travel becomes a reality. Recently in Bolivia we met a French-Vietnamese couple – Vinh Bua and Quynh Nhu – from Paris who are on a world trip. They are travelling along with their two kids, Juliette (10) and Antoine (12). We felt so fortunate to have met them. 
We stayed with Bua and Nhu in the same guesthouse in Sucre, Bolivia, for a few days and had endless discussions on many topics. Naturally we were curious. How is travelling with kids? What about the their studies? What about the school? Are the kids happy? Their answers dispelled many myths about travelling as a family.
We think their story is something that the world must know. So, here we go.
Q1: Can you please tell us about you.
Bua: My name is Vinh Bua and I am dentist. I live in France and I love travelling.
Nhu: My name is Nhu and I am a physiotherapist. I have two kids and I took one year off to travel.
Q2: When and why did you plan to take the world trip? What really motivated you?
Nhu: It is a dream, though not exactly mine. But I am very happy to come along.
Bua: The world trip is my dream. We really love travelling. We used to travel to foreign countries. The idea of a world trip evolved from those journeys. It first occurred I think 5 years back. But at that time the kids were too young. We worked a lot and saved money for the trip. So, when the younger kid turned 10, we figured out it is the right time.
Q3: How did you plan for the trip?
Bua: We planned slowly. We watched videos about countries like Brazil and Peru and showed it to the kids. We read many travel blogs, watched Discovery Channel. We also read some books. We showed the photos to the kids and told them "look, this is Brazil; this is Chile". They had a notebook in which they draw the maps of these countries. We prepared the kids for the trip almost for a year. The kids would draw the maps and make notes about the countries we were going to visit. 
But we did not want them to tell their friends about our plans. We just did not want them to show off to their friends that they were going for a world tour. We allowed them to disclose this to their friends only when we became absolutely sure of starting the trip – around three months before. They used to ask us: "Oh, Daddy, can we tell our friends now?" It was difficult to make the kids keep the secret!
Only our immediate family had known of our plans. Largely, we kept it as a secret.
Nhu: But when we tried to rent out our house, people began to think there is something unusual. Some even might have thought that we were going to get divorced! We can't keep such a secret for too long anyway.
Q4: How long did it take you to save money?
..
..
Please continue reading the complete 14 question interview at my blog and for the link to Bua's and Nhu's Blog:
http://www.planetmnm.com/2015/10/around-the-world-with-two-kids/

This travelogue was first published on PlanetMnM.com. 
Follow me on Facebook: facebook.com/PlanetMnM