Times are strange. We are confined to our homes, maintaining distance from our loved ones and fighting the invisible enemy. But amidst all this, we continually yearn to travel again. Far are not the days when international flights will soon fly again and bring to reality our pressing desire to travel.

But as we tweak our lives in accordance with the new normal and begin to travel again, it is crucial to remember and practice these measures. We must prioritize safety, hygiene and sanitation and no country can exemplify this better than South Korea. The country has been applauded worldwide as the master of containing the coronavirus. It has been a frontrunner in proactive mass testing and tracing methods, setting up several medical camps and simultaneously sanitizing the whole country. All of this, without the implementation of a nationwide lockdown.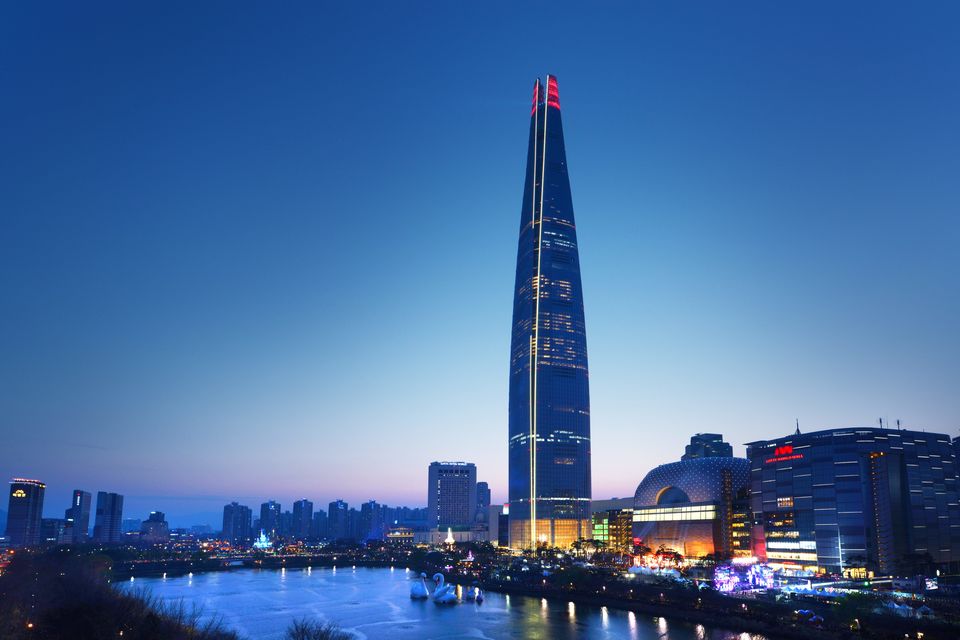 Thus, if there is one destination that can revitalise wanderlust coupled with making us feel safe while we travel, it is South Korea. This country has plenty of treasures to unravel for all sorts of travellers, especially solo travellers. My friend went on a solo trip to South Korea and returned amazed by how easy it was to navigate across the country and make new friends, even though he did not speak Korean.
Here are a few reasons to visit South Korea after the lockdown:
1. Experience the magic of UNESCO World Heritage Sites
South Korea's heritage sites will pull the traveler in you to different corners of the country. Enjoy a mix of nature and culture at Haeinsa Temple near Gayasan National Park. Visit the oldest royal Confusion shrine, called Jongmyo, nestled in Seoul. Experience a majestic sunrise 750 metres above sea level from Seokguram Grotto, located on Mt. Tohamsan, in the coastal city of Gyeongju. You can even head out for a volcanic adventure on Jeju Island.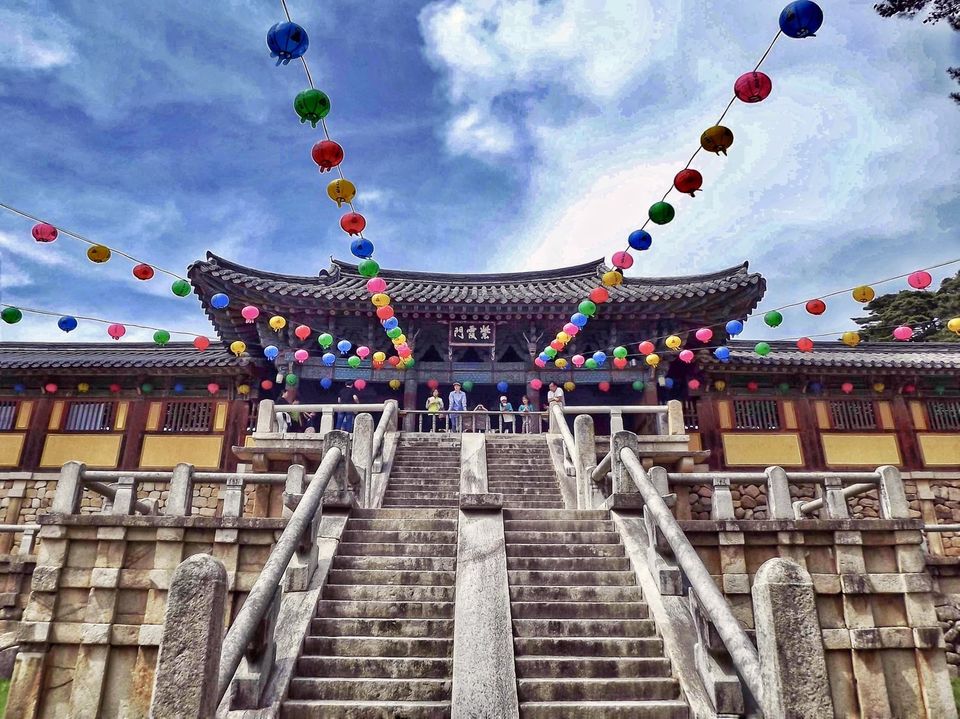 Pro Tip: The tourist police in South Korea always has your back with its 24*7 surveillance, ensuring you are always safe while you travel.
2. Visit the most famous border in the world
Take a trip to the demilitarized zone, commonly known as DMZ, and feel the pulse of the border that separates South Korea from North Korea. Observe soldiers standing face to face at the border and soak in an unparalleled experience at one of the most historical borders of the world.
Pro Tip: Wear comfortable shoes and carry your food along. It will be a long day and lots of walking.
3. Head out on a culture cruise in Seoul
Seoul is one of the most iconic capital cities in the world, treating travelers to a plethora of unforgettable experiences. Be amazed by the cultural and artistic expression of the city as you walk around in the neighbourhood of Insadong. Find silence in the bustling heart of Seoul at Bongeunsa, a revered Buddhist temple. You can also rejuvenate yourselves at the diners and bars at Itaewon after navigating through its markets. Go glamping for a quirky adventure not many will tell you about. Or just admire the glimmering hues of the night take over the city at the N Seoul Tower, where you can enjoy a breathtaking aerial view of the city.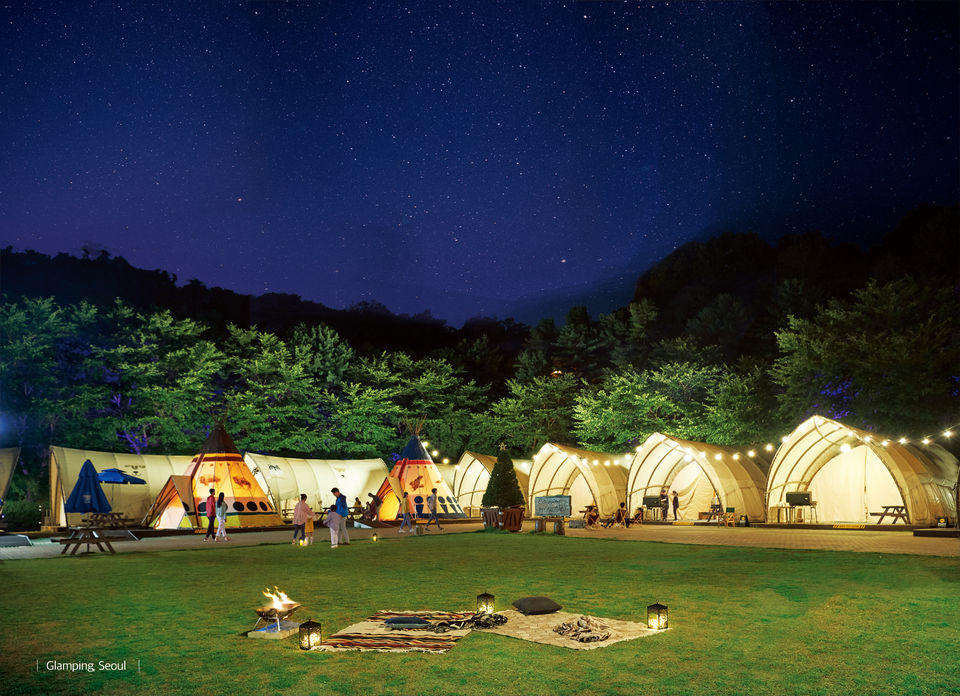 Pro Tip: You may explore all this as you safely wheel around in a self-drive car. Opt for self-drive cars as they can accommodate your pace without the need to share seats in buses or trains. Jeju Island is one such destination where you can try out self-drive cars.
4. Soak in the authenticity of traditional Korean homes
The traditional homes you see in the Korean films exist for real! They are called hanoks.
If it has been a dream of yours to stay in homes that are hundreds of years old, where each wall tells a story, then you should make Jeonju Hanok Village your home. Prep yourself to experience the melange of old-world charm and modern-day comforts at these dream adobes.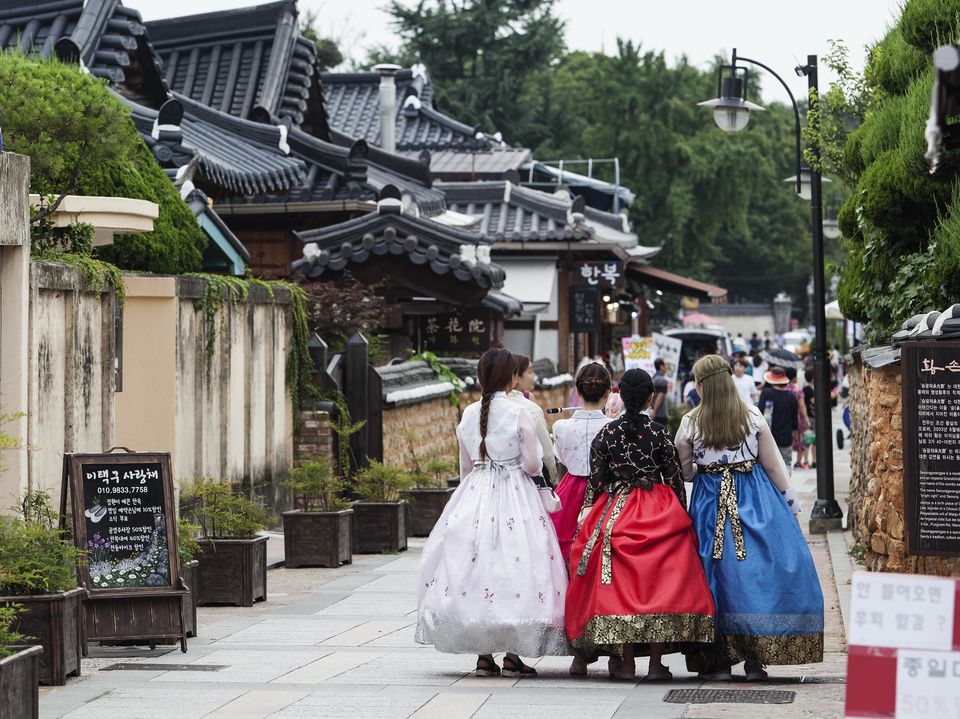 Pro Tip: Selectively numbered hotel staff and exclusive stays enhance safety and make it an even more delightful experience for travellers.
5. Revel in the glory of moonlit nights at the royal palace
A visit to the king's quarters at Changdeokgung Palace Complex in Seoul will make you crave more full moon nights. Enjoy panoramic views overlooked by the full moon and conclude your tour with a musical performance in the palace.
Pro Tip: A night tour brings with it lesser crowds and more travel experiences – perfect to adapt to the new normal!
6. Gorge on culinary delights in Seoul
The tastes of South Korean culinary culture, safely prepared in a sanitised environment, will redefine your understanding of healthy and mouth-watering food. Choose from over 100 varieties of the spicy and sour kimchi (fermented vegetables), all of which are equally devourable. Naengmyeon (cold buckwheat noodles) is a great option if you're in the mood for a unique noodle dish. Authentic local delicacies like hoeddeok (sweet syrupy pancakes) should also be on your radar in Seoul. To round off your culinary expedition, order a lip-smacking bowl of bibimbap (rice bowl) or japchae (stir-fried glass noodles).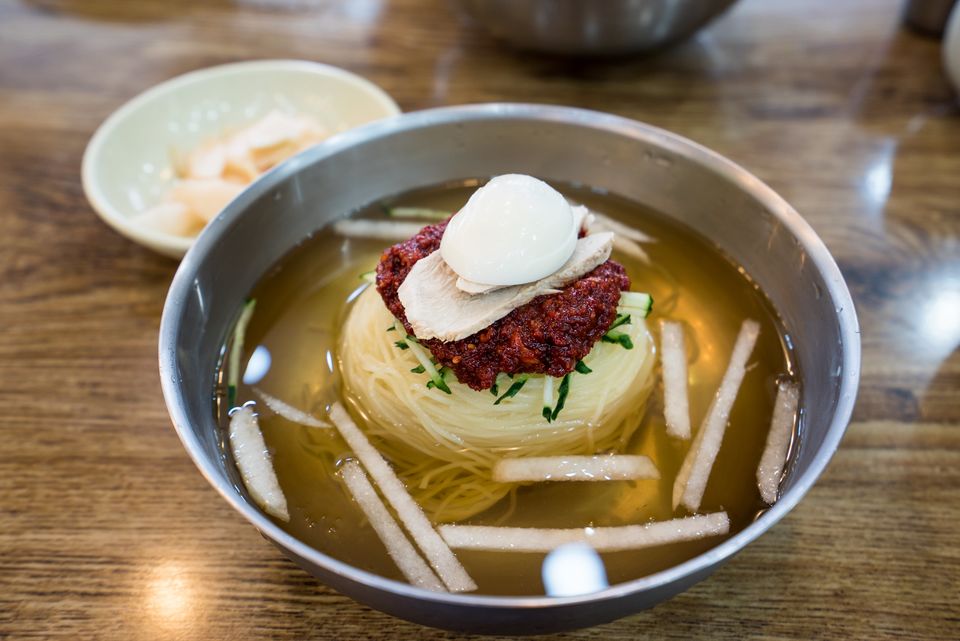 7. Get your dose of adrenaline with zip-lining, skywalks and long hikes
The dramatic setting of Nami Island has inspired many filmmakers and is a popular shooting location. Instead of hopping on a ferry, you can reach this wonderland by zip-lining at a height of 3,000 feet from the mainland. You can also challenge yourself with action-packed activities like walking on tempered glass at Jeongseon SkyWalk or riding on the world's fourth steepest wooden roller coaster at Everland Theme park. You can also go hiking and camping in Seoraksan National Park in the company of craggy cliffs.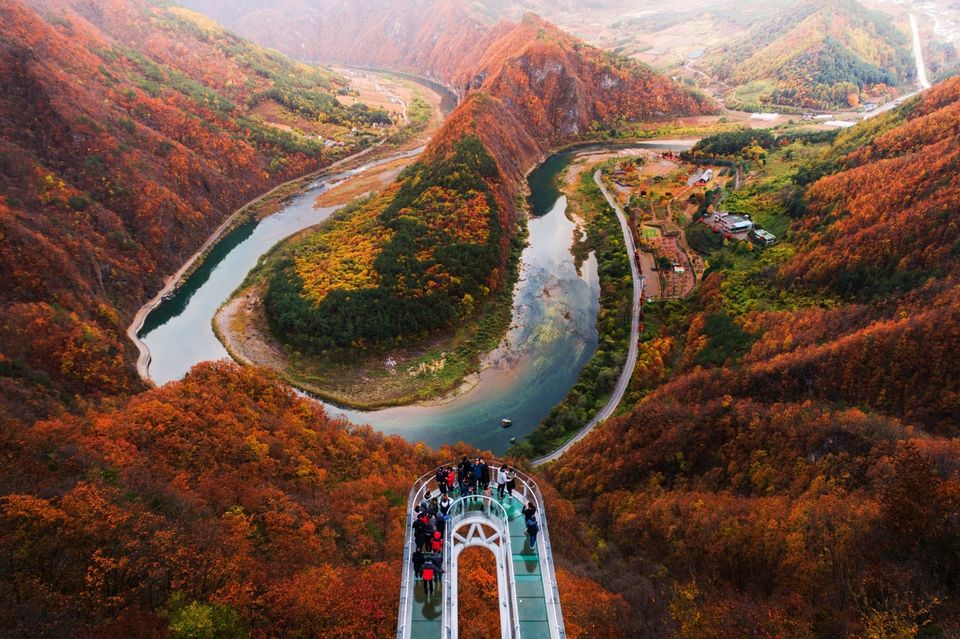 Is that it to South Korea? Definitely not! There is so much more on offer. Check out the Korea Tourism Organization's website and social media for more exciting adventures. Explore it all as you pack your bags for the safest travel destination in the world.
Have you been to South Korea? Tell us about it in the comments below. Or write about it here on Tripoto and earn Tripoto Credits!
In association with the Korea Tourism Organization.
Explore the best of travel inspiration on Tripoto Instagram!