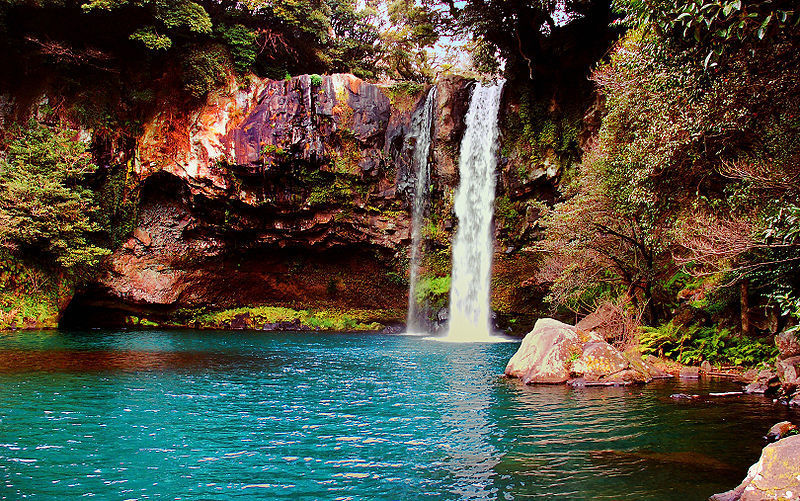 A trip to South Korea is incomplete without visiting the wonderfully scenic Jeju Island that sits just off its southern coast. Known to be the largest of the country, this gorgeous island offers a plethora of fun activities that draws travellers from all over the world.
The Magical Jeju Island
This is the reason I wasn't remotely surprised when the next stop for the Miss India Trail was Jeju Island! That's right, two of India's top beauties decided to visit this paradisaical destination and ended up having the time of their lives! If you want to check out where else these gorgeous girls travelled to before their Jeju Island adventure, follow their Sensational Seoul Trail here! Yep, this was part of the #18ReasonsToVisitSouthKorea tour led by Miss India South Korea!
That was just the motivation I needed to start planning my very own vacation to this beautiful location that spoils travellers for choice with its lush greenery, white sands, aquamarine-hued waters and wild coastline. The amazing time I had there, inspired me to write this listicle to share with you the top places you ought to check out when you're at Jeju Island:
Trek up the volcanic Mt. Hallasan
Mt. Hallasan is a shield volcano in Jeju Island which also happens to be the highest mountain in all of South Korea. The surrounding area around this mountain is a designated national park. Known for daytime hiking, this offers a perfect trail that can be finished in a day's time, provided you start early.
Unwind as you take off on a scenic self drive adventure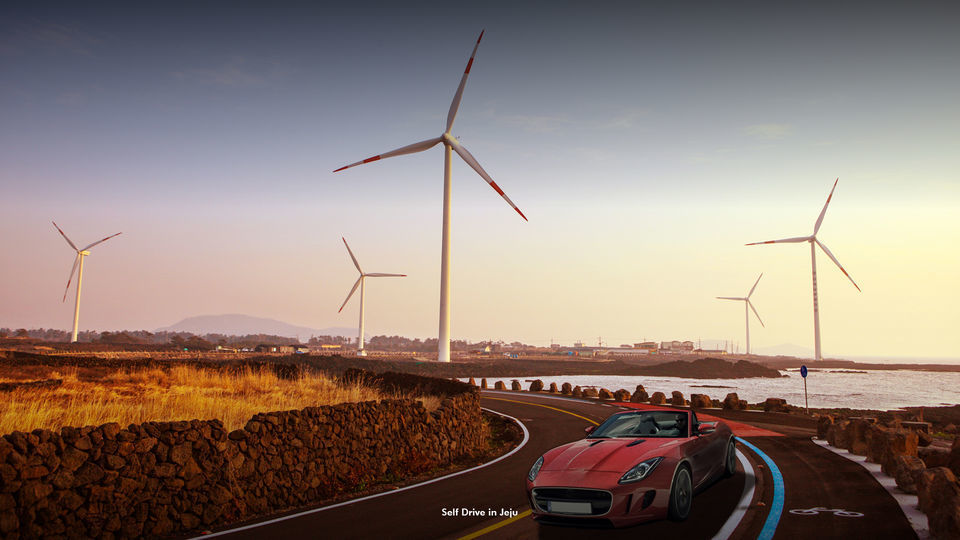 If you're up for something out of the ordinary, how do you fancy the idea of zipping past scenic vistas in an electric vehicle, with the wind tousling your hair and your adrenaline on an all time high? If that sounds like an absolute delight, this fantasy can be realised in South Korea. With roads built for such thrills, all you have to do is rent a car and take off on an adventure to explore the treasures of Jeju Island.
Take a stroll inside a lava tube
Make sure to visit the multilevel Manjanggul Cave - one of the most largest and most intriguing caves in the world, which stretches for 13km! This UNESCO World Heritage Site is a designated natural monument with mysterious structures inside it and must be explored by anyone who visits this island.
Visit a kinky adult-themed park!
Check out this cheeky outdoor adult-themed park which opened in the year 2004. It features 140 erotic sculptures representing humans in various sexual positions. Loveland's primary theme is sex and it even runs films on sex education. This is undoubtedly one of the naughtier places you have to visit.
Marvel at these unique rock statues
These phallic-shaped statues made of rock are found on the southern tip of Jeju Island. Also known as Dol Hareubang or 'grandfather made out of stone' in Jeju dialect, these statutes are seen as guardians or protectors.
Be amazed by the raw beauty of this wondrous waterfall
Let yourself be swept away by the the stunning Jeongbang Falls, one of the top three waterfalls on Jeju Island. What makes this unique is the fact that it is the only waterfall in Asia that empties itself directly into the ocean. Other than that, it spoils you with some stunning views that will stay with your for a lifetime!
Explore the underwater world through a deep sea submarine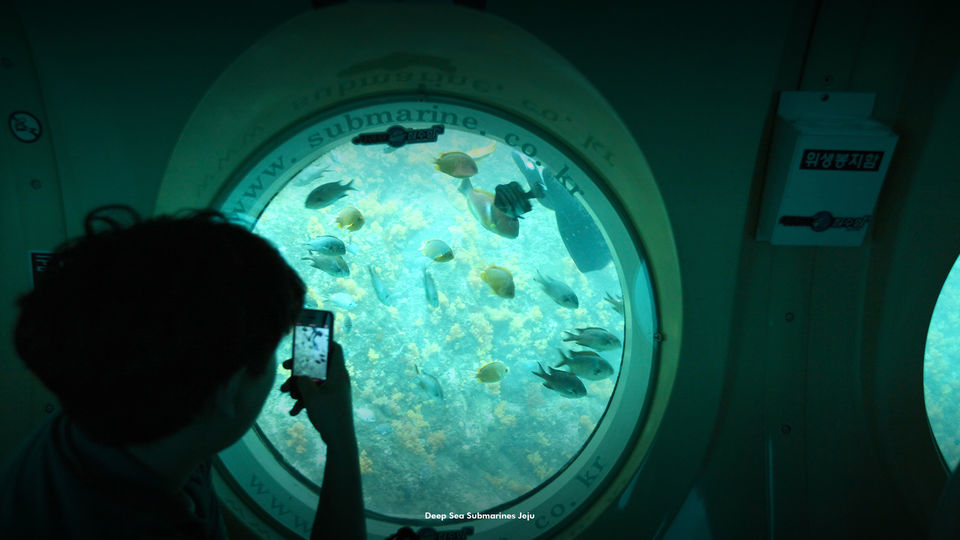 For all you water babies, Jeju Island offers a plethora of fun activities. Not only is it the largest island in the Korean Peninsula, it also happens to be the main island of the Jeju Province in the country. Make sure you go on the underwater expedition of a lifetime and explore one of South Korea's most unique attractions – deep sea submarines. Witness a wondrous aquatic life through windows of the submarine. Other water sports available here are scuba-diving, snorkelling, deep sea fishing, underwater sea walk, kite-boarding, among many others.
If you're a tea connoisseur, this one's for you!
Listen up all you tea enthusiasts! The O'sulloc Tea Museum was the first tea museum that was established in the year 2001, with an aim to spread knowledge and awareness about Korea teas and culture. There are several tea tours you can participate in that teach you about teas and correct brewing tips and techniques. This fascinating museum is complete with a cute cafe that serves varieties of teas and tea-based desserts, as well as its very own tea gallery!
Get a heady dose of Korean culture right here!
If you're a lover of history and culture, make sure to visit this impressive Buddhist temple that is reminiscent of the temples of the early Joseon Dynasty. Marvel at the intricate details of its window shutters, each telling a different story or check out the various statues of Buddha and solid golden pillars that adorn this beautiful temple. Enter the tranquil hall and revel in the serenity of this regal structure.
Try your hand at Taekwondo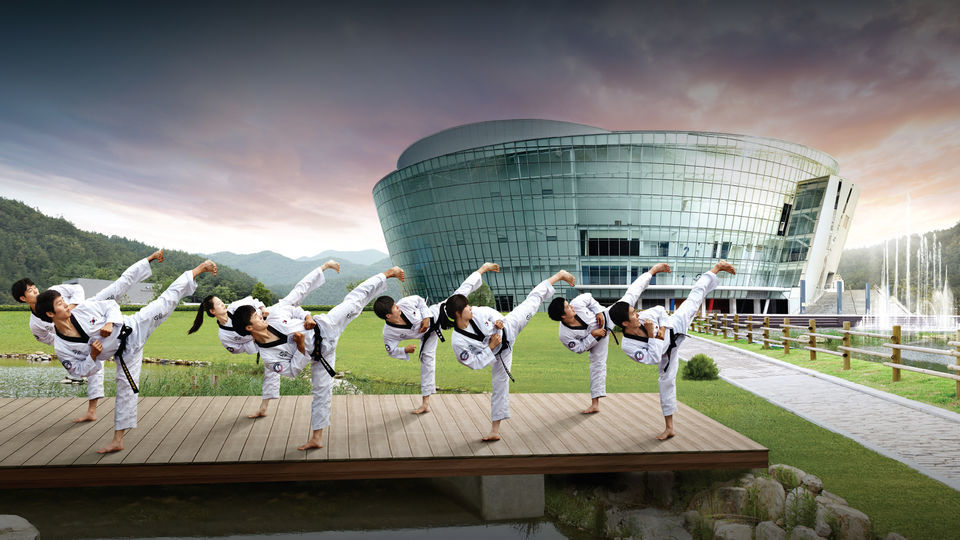 It is in Korea where the martial art of Taekwondo originated and its popularity took the world by storm. Characterised by fast kicking techniques, jumping, spinning and head-height kicks, it is truly a form of art that trains not just the body, but even the spirit. Jeju Island offers many Taekwondo-related programmes and workshops, board-breaking experiences and creative performances with an aim to spread awareness about Taekwondo.
Experience the buzzing nightlife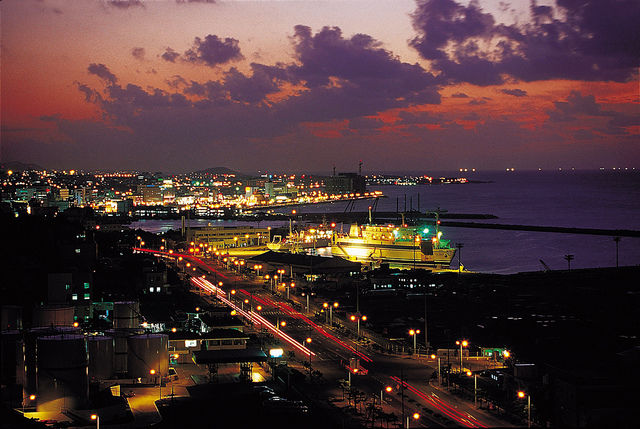 Jeju Island offers plenty of fun options for party goers. The vibrant nightlife of this holiday destination is what attracts many travellers to it. People in Jeju city head to three popular places to hang out: Topdong Seaside, Shinjeju Baozen Street and Cityhall Area, the most happening places to let your hair down and party it up.
Have you visited the magnificent Jeju Island in South Korea? If not, what has been your all time favourite island experience? Tell Tripoto your story and help a growing community of travellers plan their next trip!
In joint partnership with Korea Tourism Organization, Seoul Tourism Organization, Gyeonggi Tourism Organisation, Jeju Tourism Organization.
Frequent searches leading to this page:-
top things to do in jeju island, best things to do in jeju island, jeju tour package from india