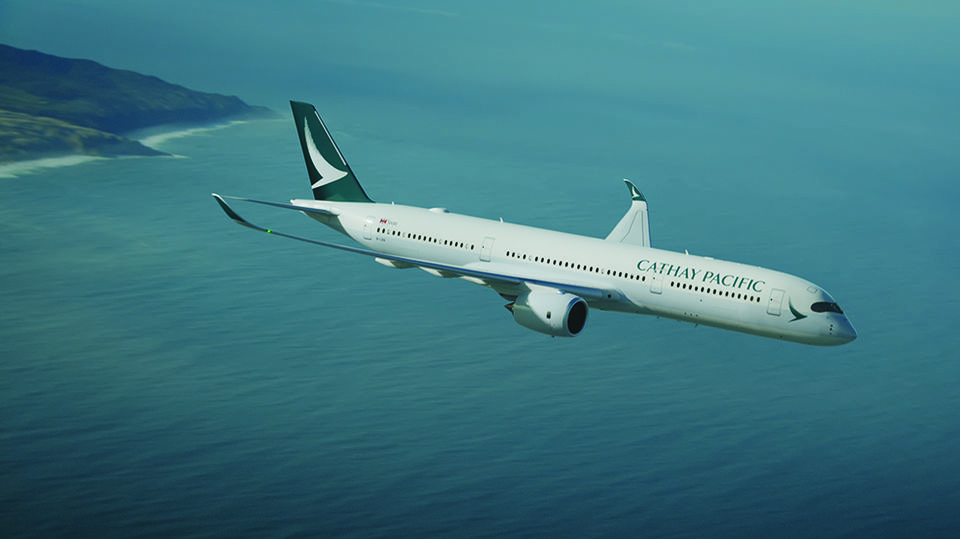 It used be very difficult for me to travel; not because I didn't like travelling or I couldn't afford it, but for the simple reason that I couldn't stand long international flights. These are usually cramped, the food is bad, I can't sleep, and so on. And all these problems obviously amplified in my mind when I knew it was a long flight. However, these notions went flying out of the window when my family and I chose Cathay Pacific's Premium Economy Class Cabin to travel to the US, recently. Everything was well handled and carefully planned to ensure everyone felt at home even while being up in the sky. On a side note, if any of you are planning to travel to Hong Kong anytime soon, Cathay Pacific flights can provide you with special passes for the Hong Kong Wine and Dine Festival! There are limited offers so make sure you check out their deals right away!
Cathay Pacific Flights Make Flying So Much Easier
Now let's get back to why I had such a delightful experience on Cathay Pacific flights. Here are the reasons:

1. Have Long Legs? Have Fun Nonetheless!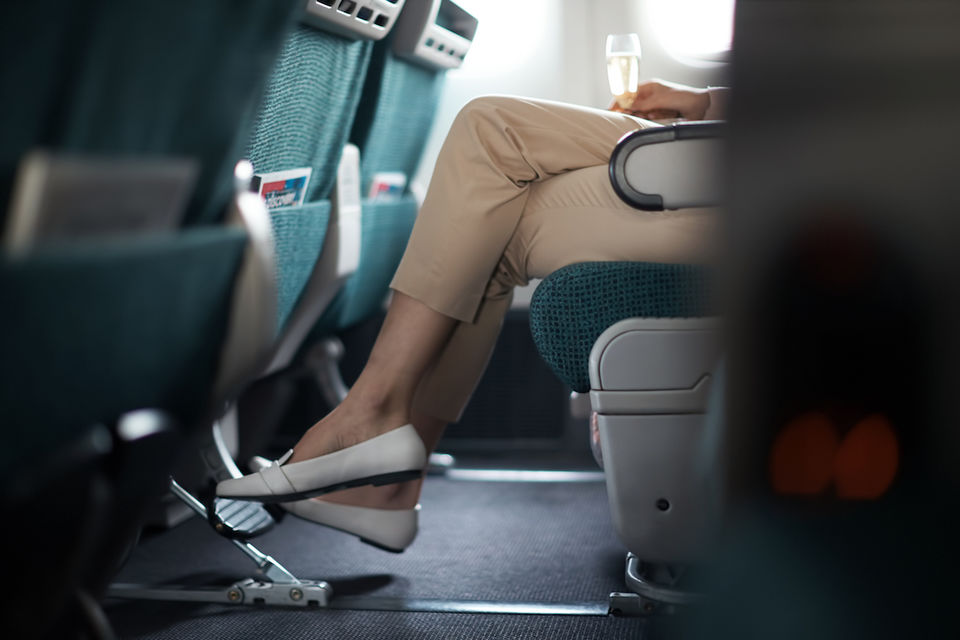 This problem is definitely not spoken about as much as it should be. Every time I try to sleep on an airplane, there just isn't enough space for me to spread my legs completely, in order to be totally comfortable. But that's not the case in Cathay Pacific's Premium Economy Class Cabin. There is plenty of room on Cathay Pacific flights to ensure absolute comfort.
This takes us to my next point...
2. Sleep Tight As The Seat Is Just Right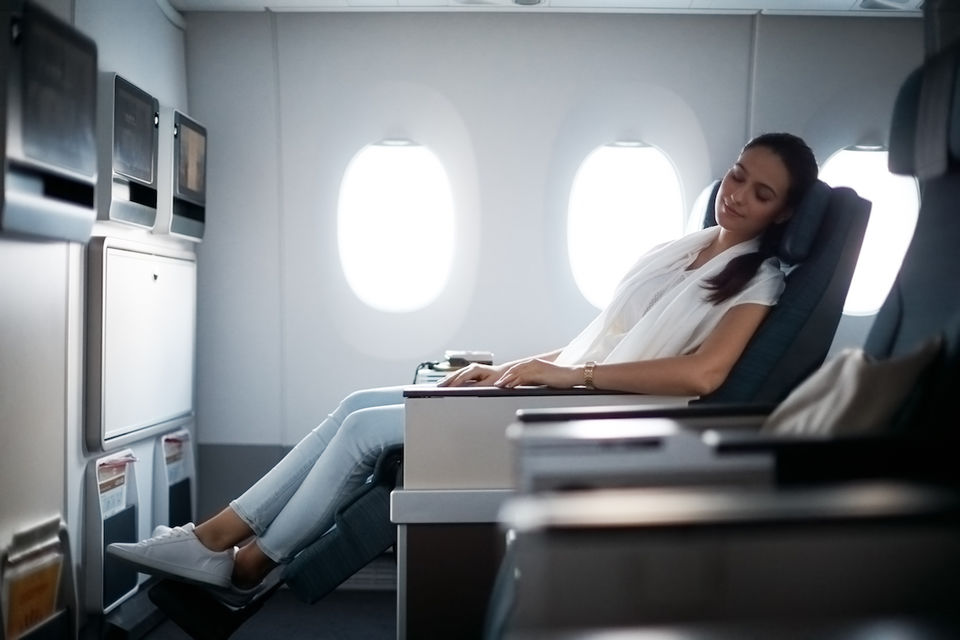 Apart from extended leg space, there are several other features that ensure I experience sound sleep on my longer-than-eternity international flight. Before I boarded the US bound flight last month, I was dreading the fact I wouldn't get a fair amount of sleep. But as soon as I adjusted my seat, my happiness knew no bounds! The seat reclined generously, thus, helping me get into a perfect posture to sleep well, something that's only possible on Cathay Pacific flights
3. Relax And Let Yourself Be Pampered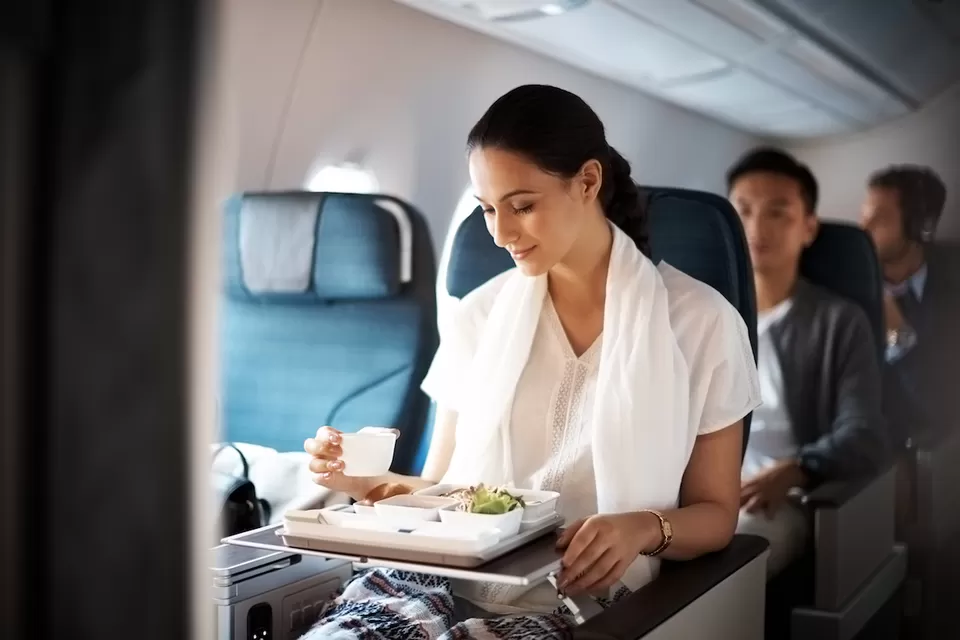 One of the first things I noticed on my Cathay Pacific flight was the large meal table they provided and I was pleasantly surprised. This allowed me to work comfortably and consume a hearty meal with no fears of dropping a cup or a spoon due to lack of space! I was also delighted to discover extra storage space where I could stash my personal belongings, thus, saving me the trouble of reaching for the overhead luggage cabin every time I needed something. The only other thing that would ensure a perfectly comfortable flight was an amenity kit containing travel essentials and Cathay Pacific flights provided that too!
4. No Standing In Queues When There Is Priority Boarding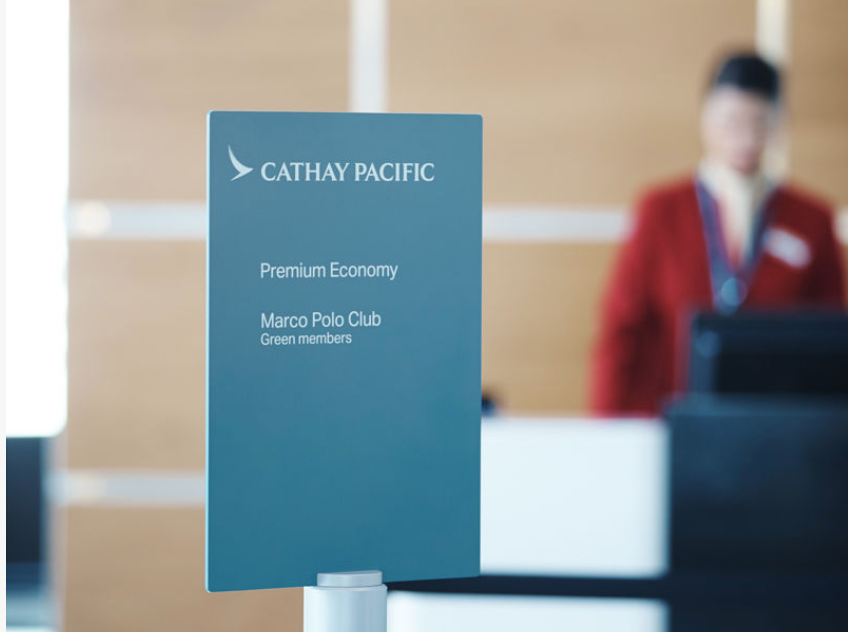 Now on to my grandmother who suffers from arthritis and can't wait in long queues in order to board an international flight. But since Cathay's Premium Economy Class has priority boarding, she didn't have to endure the same anyway! We were thoroughly impressed with priority boarding and were graciously offered a welcome drink on our flight from Hong Kong to US.
6. Fly More –> Earn More –> Fly More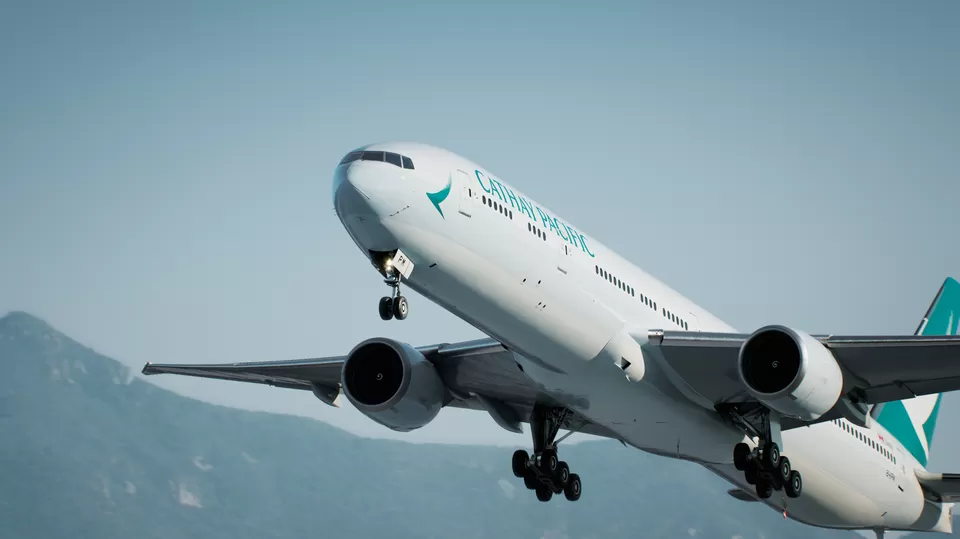 Before we'd even boarded the flight, my father told me the reason why he had gone for Premium Economy Class instead of Economy Class – the extra flying miles he would earn! Yes I know, it is a very 'dad' thing to do, but it's always a reason for getting more value. That's exactly what happened here! My fingers are crossed while waiting for the day my father uses all his flying miles to book us another grand vacation!
7. Realise The American Dream Via Hong Kong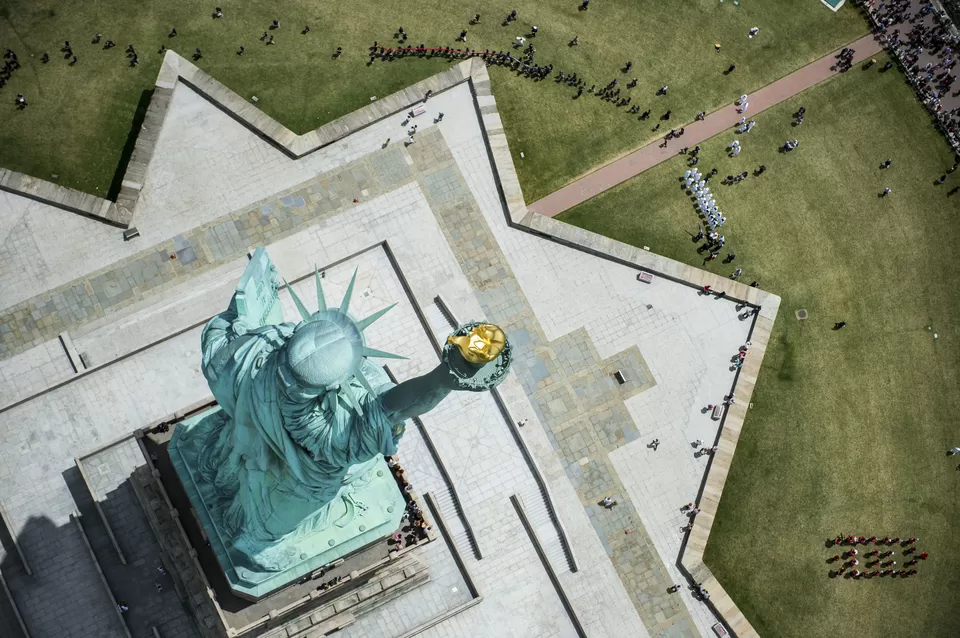 It was my first time to the States, and I was ultra-excited. Since we flew out from Delhi, our Cathay Pacific flight first had a layover at Hong Kong and then it was supposed to fly to San Francisco non-stop. The Premium Economy Class was a delight due to many reasons I listed above; moreover we were all served a fantastic welcome drink when the flight took off from Hong Kong.
Hence, if by any chance you are flying to either Hong Kong, San Francisco or Los Angeles in the near future, I would strongly recommend flying Cathay Pacific's Premium Economy Class Cabin because it blends the best of both worlds – the rates are competitive, yet the flight is super-comfortable and packed with features. Cathay Pacific is also giving out special passes for the Hong Kong Wine and Dine Festival! So check out their website! Happy flying!
If you've ever flown on a Cathay Pacific flight or gone to Hong Kong or America, do share your travel adventures on Tripoto with 25 million global travellers!
In association with Cathay Pacific.