As a kid, did you ever dream of having a tree house as your safe haven – your very own secret place where you could get away from your pesky friends and indulge in some brazen day dreaming?
For those of you seeking to make one of their greatest childhood dreams come true, here are some unbelievable tree houses all across the world.
Why stay?
Around 30 minutes from Seattle, TreeHouse Point is located in a beautiful forest along the Raging River and offers countless prospects for recreation such as guided tree house tours and walks in the forest.
Each tree house offers an opportunity to spend a tranquil night in a hand-hewn bed with forest views. Open the window to the night air, and lose yourself in the sound of the river. Wake up to the chirping of the birds, and get started with a homemade continental breakfast. Spend the day enjoying a book or game from the library.
Price: To know the price of lodging at Treehouse, you're required to fill up a form.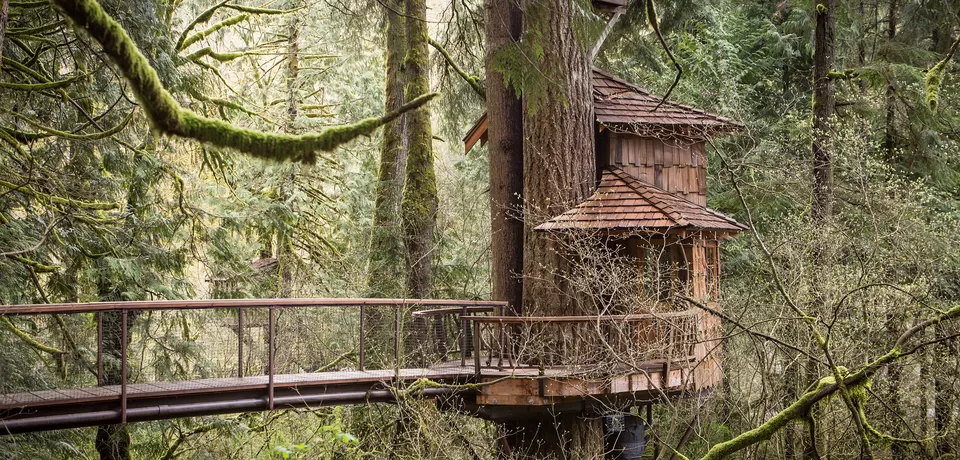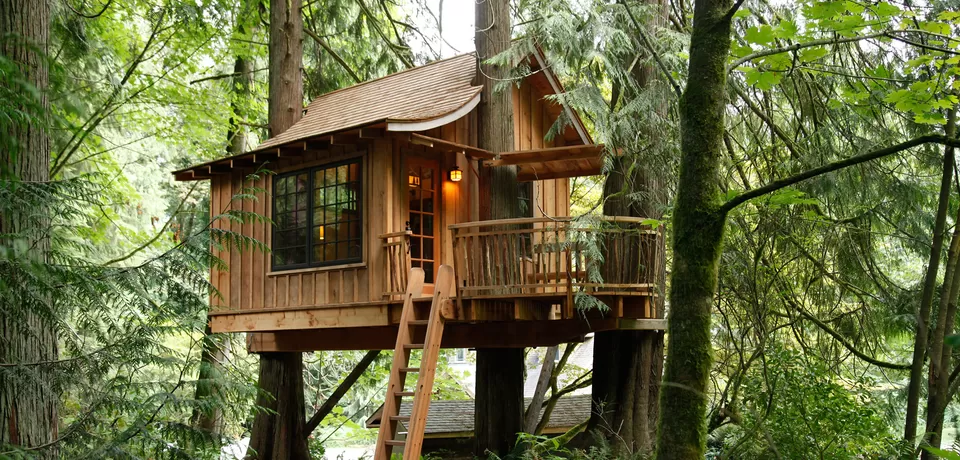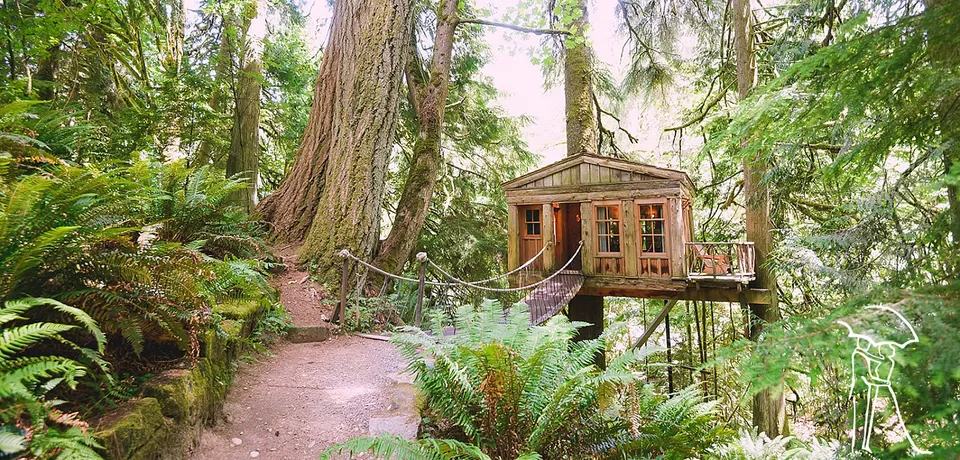 Where: 6922 Preston-Fall City Rd SE, Issaquah, WA 98027, USA
Phone: +1 425-441-8087
Email: info@treehousepoint.com
Why stay?
Staying at the Huilo Huilo Biological Reserve will remind you that there are still magical places in this world where things move at a leisurely pace. Located in the middle of the Chilean Patagonian Rainforest, under the majestic Andes Mountain range, Huilo Huilo Biological Reserve will expose you to the simplicity of nature through the sustainable ways of the modern world.
Price : Starting from $176 (around ₹11,000) + taxes, for two people.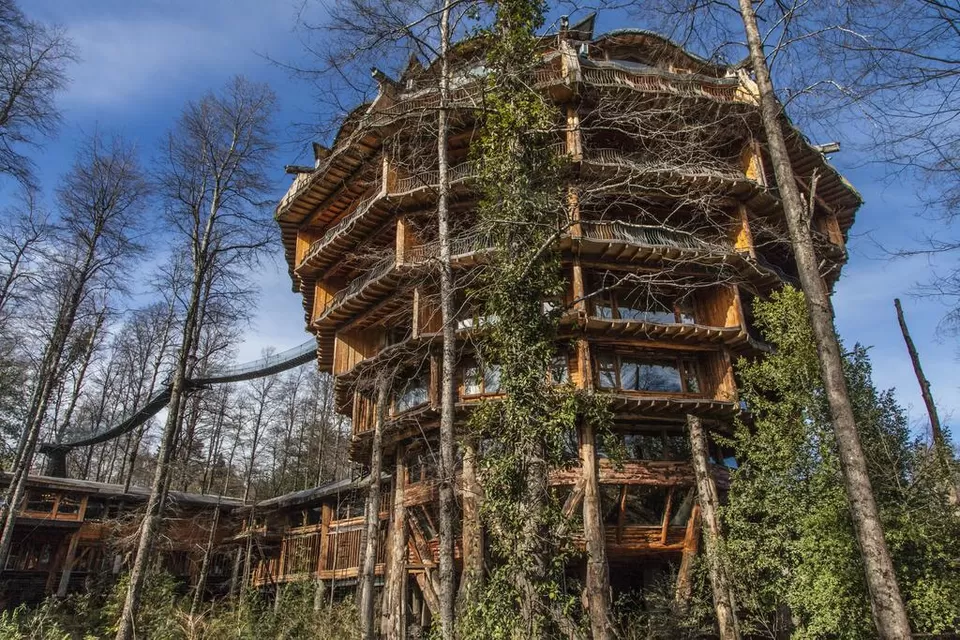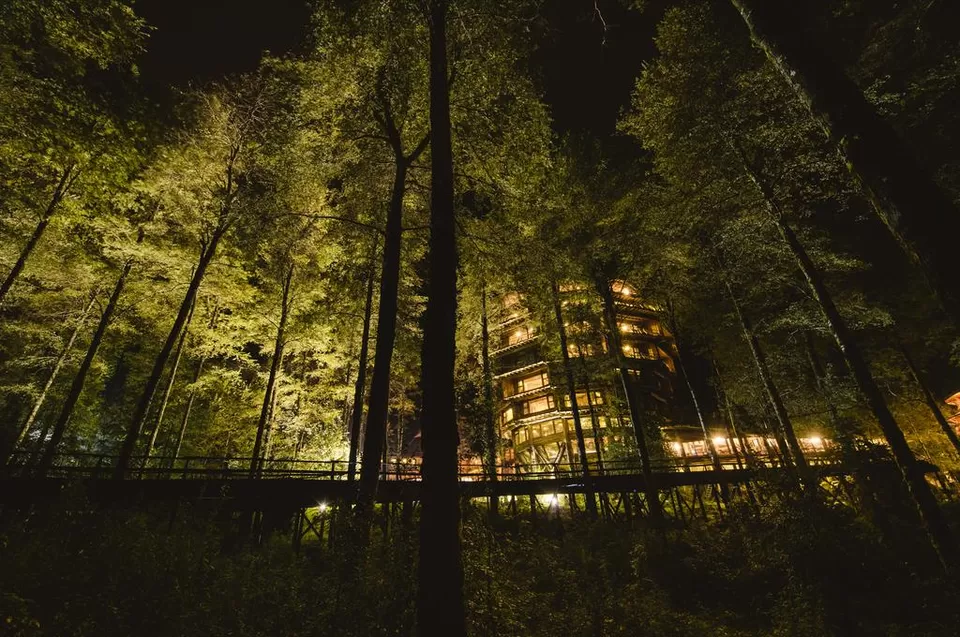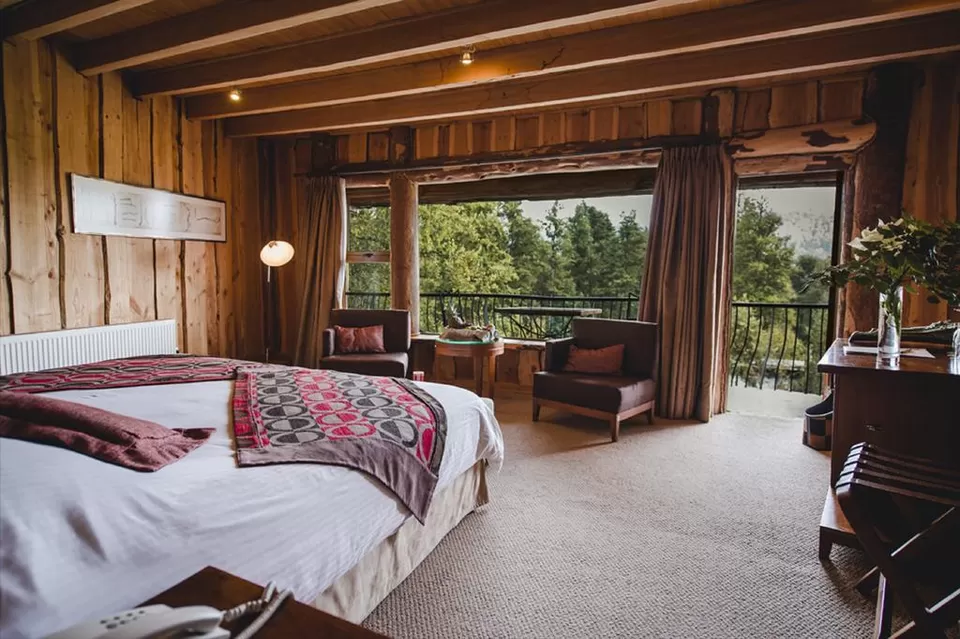 Where: Camino Internacional Panguipulli, Neltume, Huilo Huilo, Chile
Phone: +56 2 2887 3535
Why stay?
For opulent interiors, amazing countryside views and soul-touching serenity. All six tree houses are like beautiful strokes of architecture, which have been made with a desire to create sumptuous, magical spaces while preserving the environment.
Mind you, none of the tree castles are alike: each is different designed and features unique characteristics such as an overflow spa with chromotherapy or Finnish sauna. Some have Asian-interiors with decorative ironwork, while others have spacious terraces overlooking the magical surroundings.
Price: Each tree house is priced differently. Visit the website for a quote.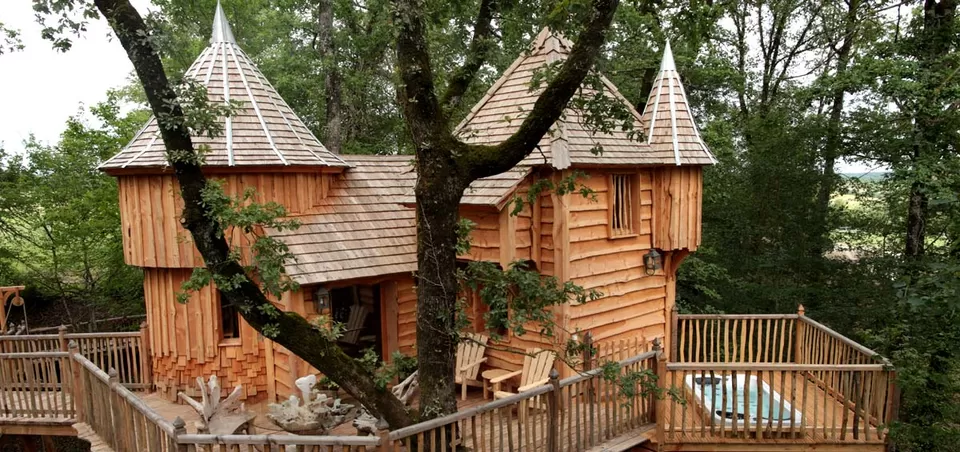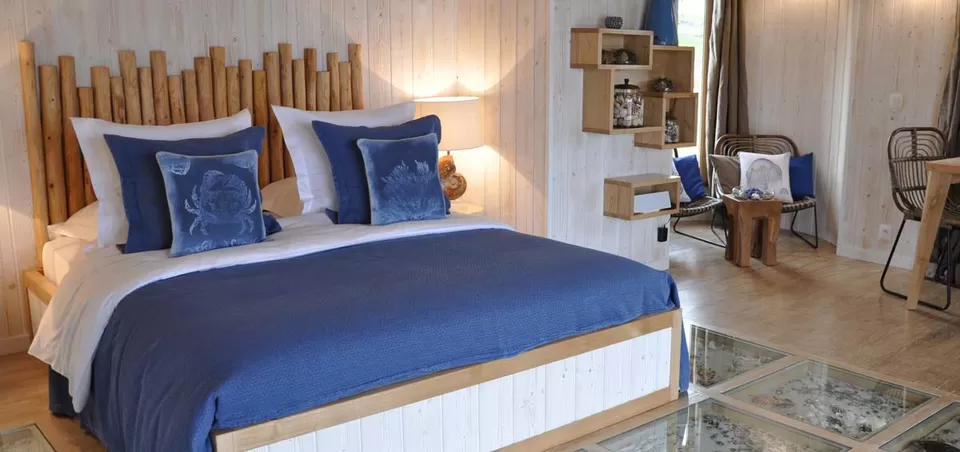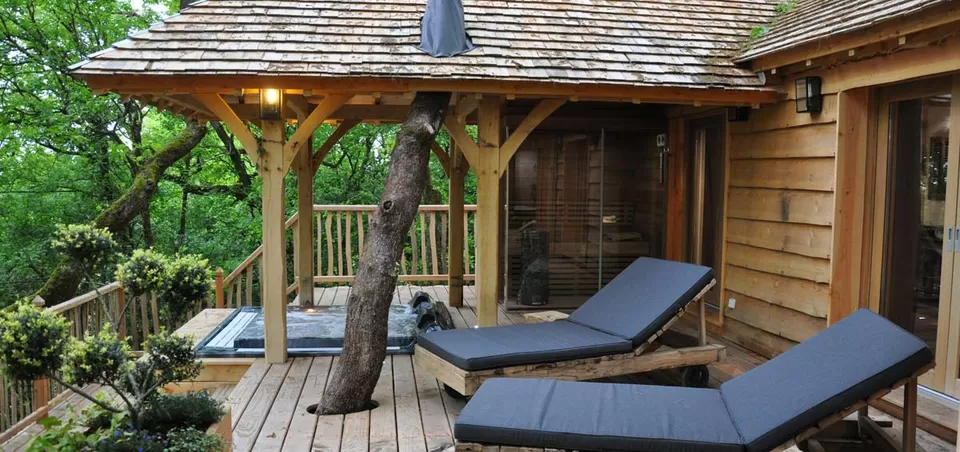 Address: Domaine de Puybeton, 24440 Nojals et Clottes, France
Phone: +33 6 30 64 26 00
Why stay?
Fall asleep to the sound of crickets and glass frogs and wake up to the sound of chirping birds at Finca Bellavista, which means a ranch with a beautiful view.
Finca Bellavista is not just a place where you can spend a few nights, but the world's first modern off-grid tree house community, where you wake up amongst the treetops and people glide from door-to-door on zipline canopy trails.
So, if you want to experience wilderness in a sustainable way, live on the edge, or explore the possibilities of an eco-lifestyle, this is the perfect place for you.
Price: Starting from $125 (around ₹8000) + taxes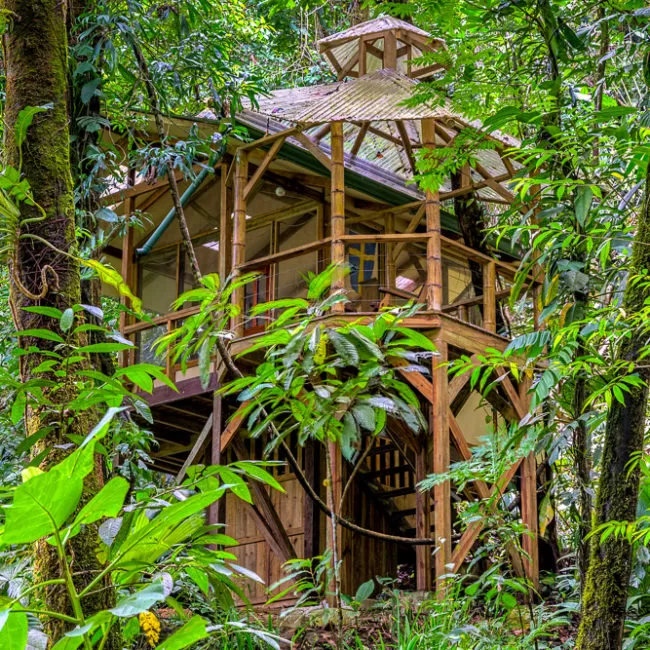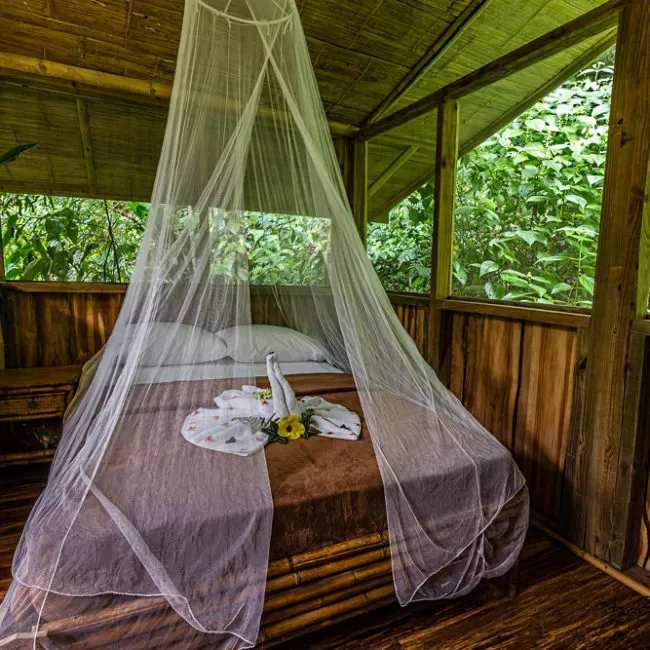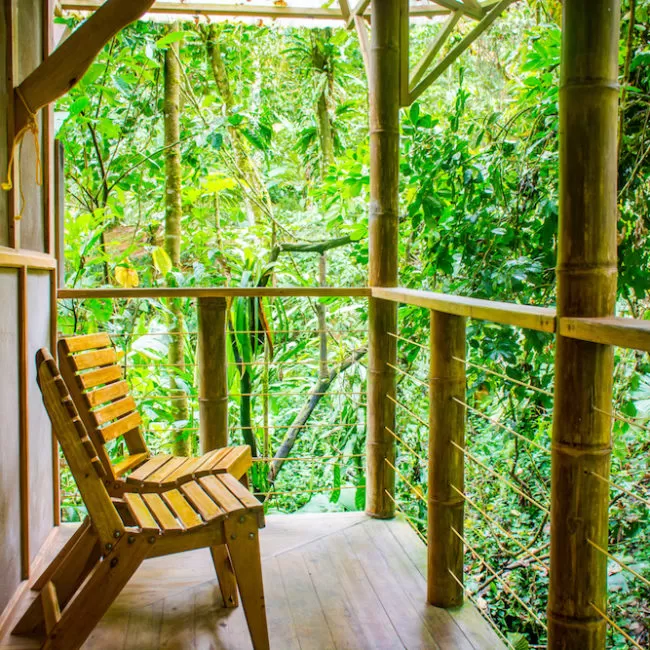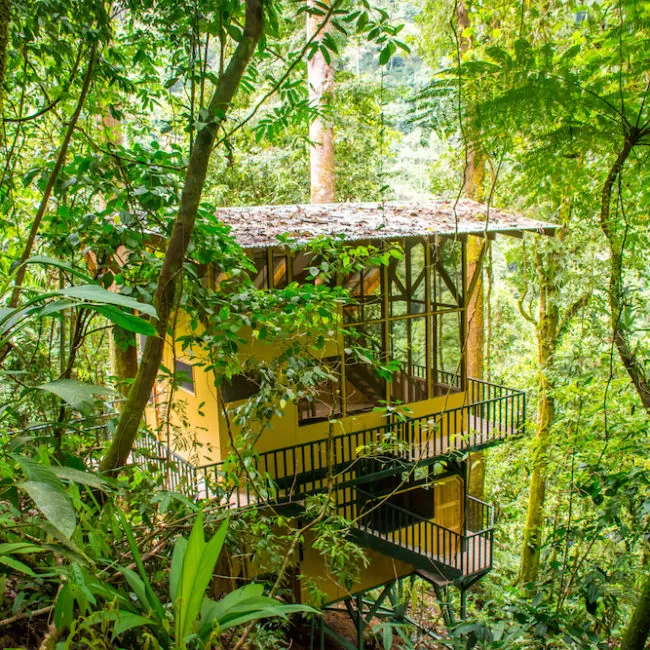 Address: La Florida de Piedras Blancas, Piedras Blancas, Costa Rica
Email: info@fincabellavista.com
Why stay?
Set among the tall trees of the rainforest on the west coast of Vancouver Island, Free Spirit Spheres is what J.R.R. Tolkien's magical elvish kingdom might look like in 21st-century.
Spending a night at one of Canada's Free Spirit Spheres is literally a moving experience, because when a breeze sweeps through the forest, the spheres sway gently.
You can choose from three rentable spheres, Eryn, Eve and Melody, that are suspended from trees in the woods just north of Qualicum Beach on Vancouver Island.
Prices:
Eve – $175/night (around ₹11,000) + taxes
Eryn – $299/night (around ₹19,000) + taxes
Melody – $314/night (around ₹20,000) + taxes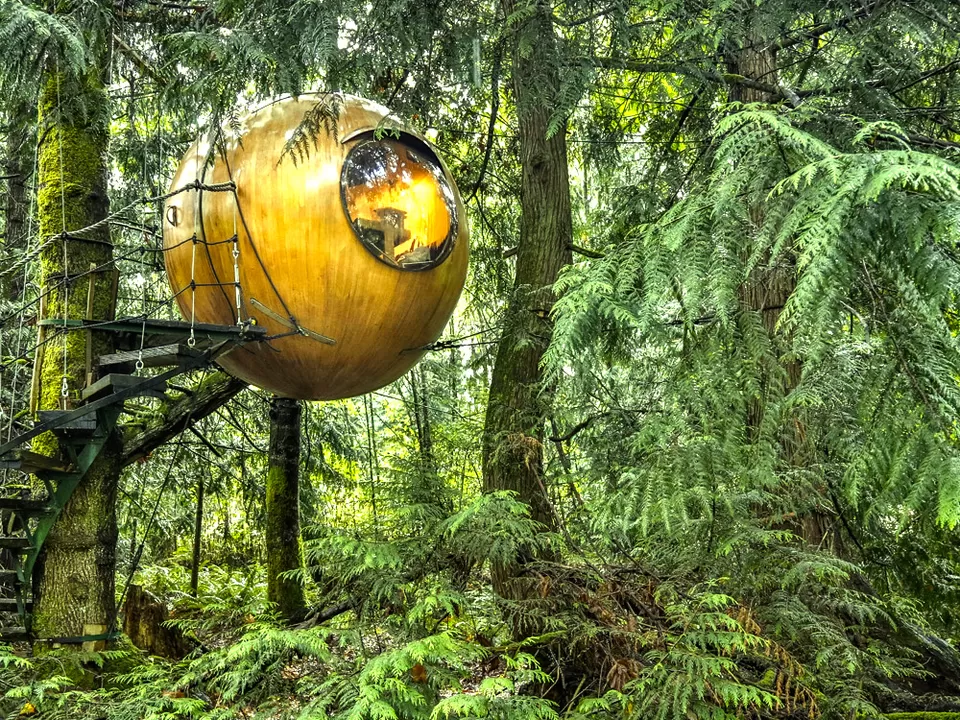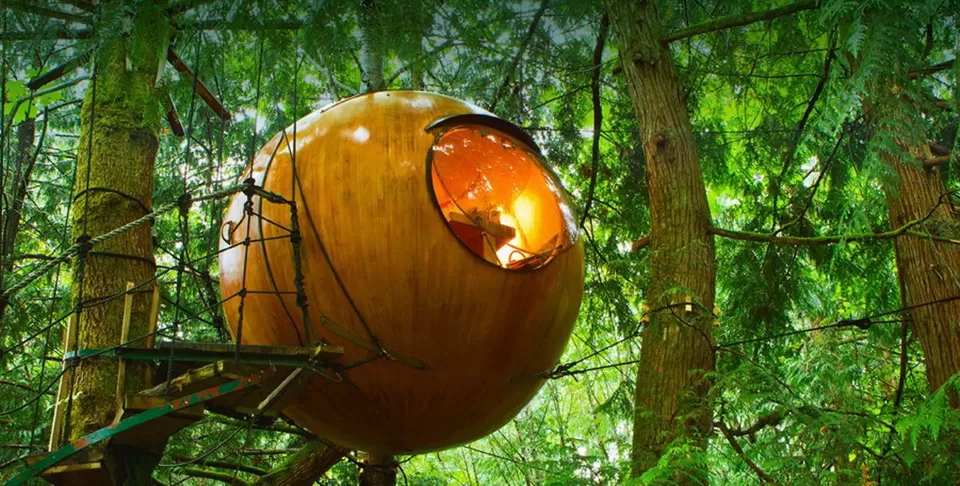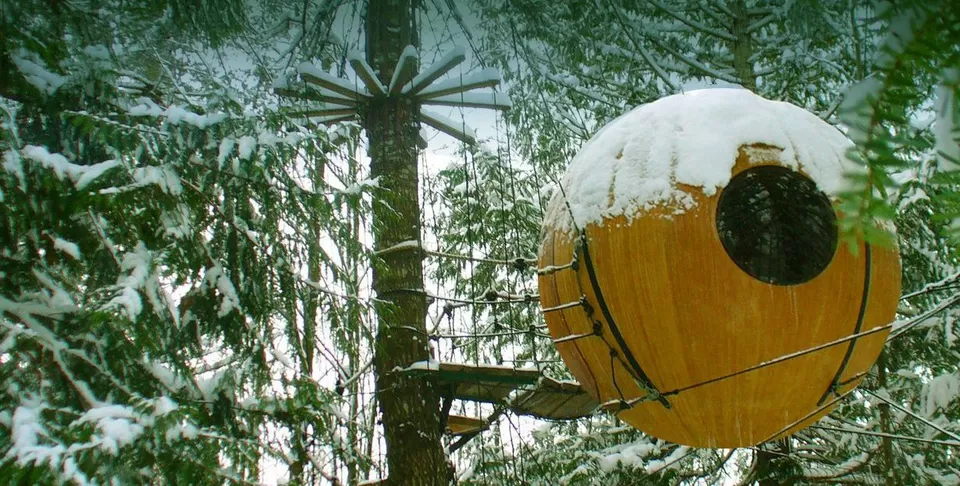 Address: 420 Horne Lake Rd, Qualicum Beach, BC V9K 1Z7, Canada
Phone: +1 250-757-9445
Why stay?
An oasis of comfort and ease, Silky Oaks Lodge enjoys a privileged riverside location amidst the oldest living rainforest on earth, Daintree Forest.
If you're an adventure enthusiast, there are extensive hiking trails leading from the lodge into the Daintree National Park, that offer adventure in abundance and make for beautiful locations to have a picnic or take pictures.
River snorkelling or paddling, canoeing, goanna spotting, biking, guided walks or early morning yoga classes, are just some of the activities available at the lodge.
Price: Starting from ₹21,000 + taxes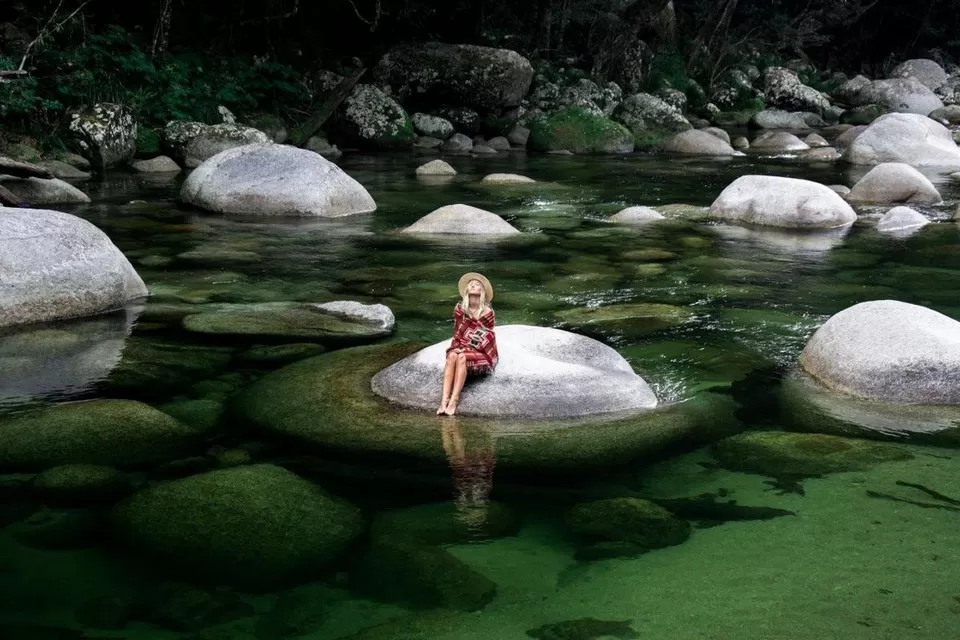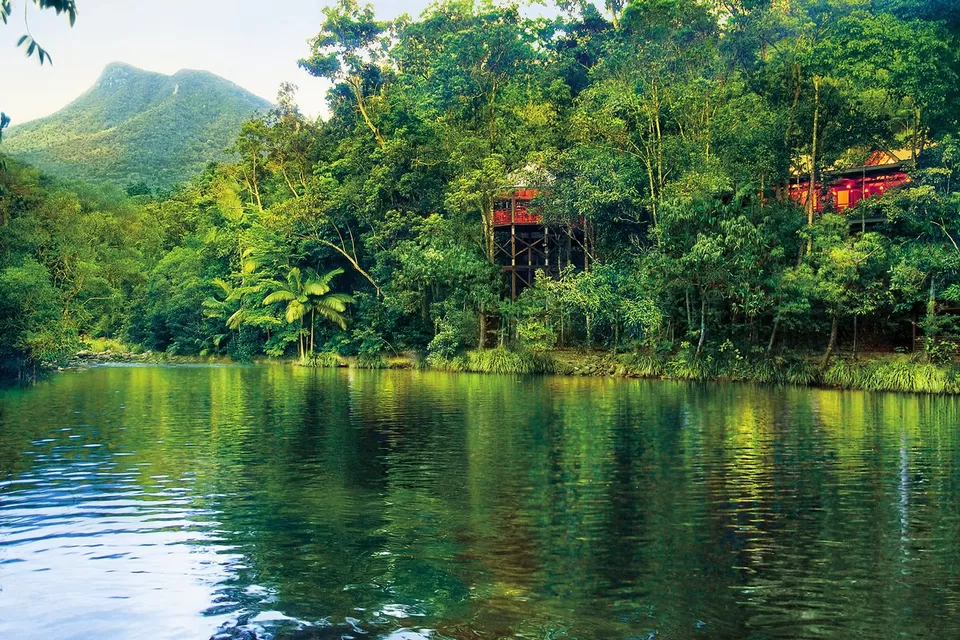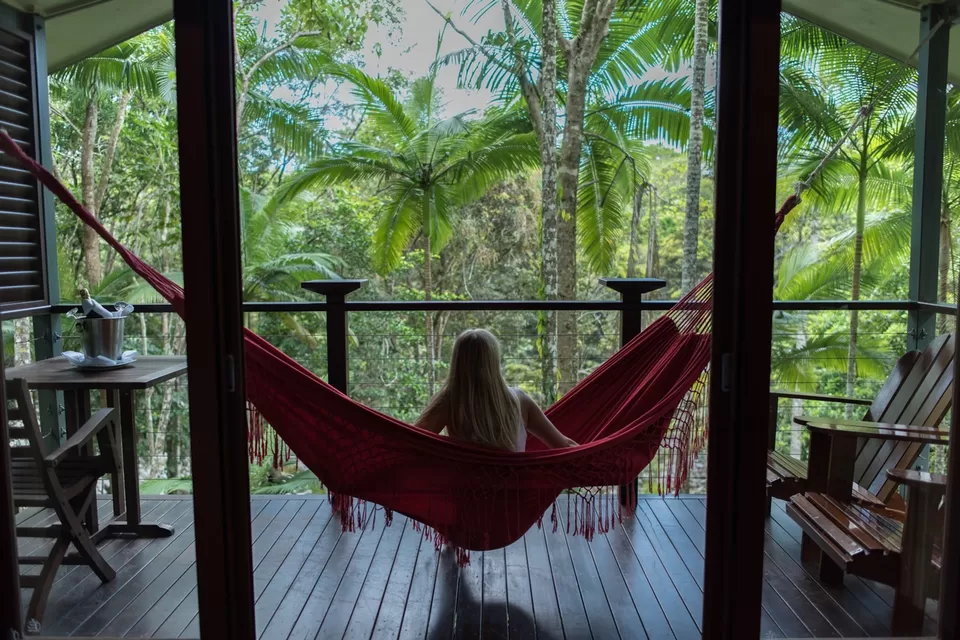 Address: Finlayvale Road, Mossman QLD 4873, Australia
Phone: +61 7 4098 1666
Why stay?
Located in Harads, near the Lule river, Treehotel offers treerooms with a contemporary design in the middle of unspoilt nature where you can easily forget about the time constraints of everyday life to enjoy the serenity.
The Treehotel in Harads, has six absolutely incredible tree house rooms such as the alien-themed UFO room, the almost-invisible Mirrorcube or the camouflage bird's nest.
Price: Each tree house is priced differently. Visit the website for a quote.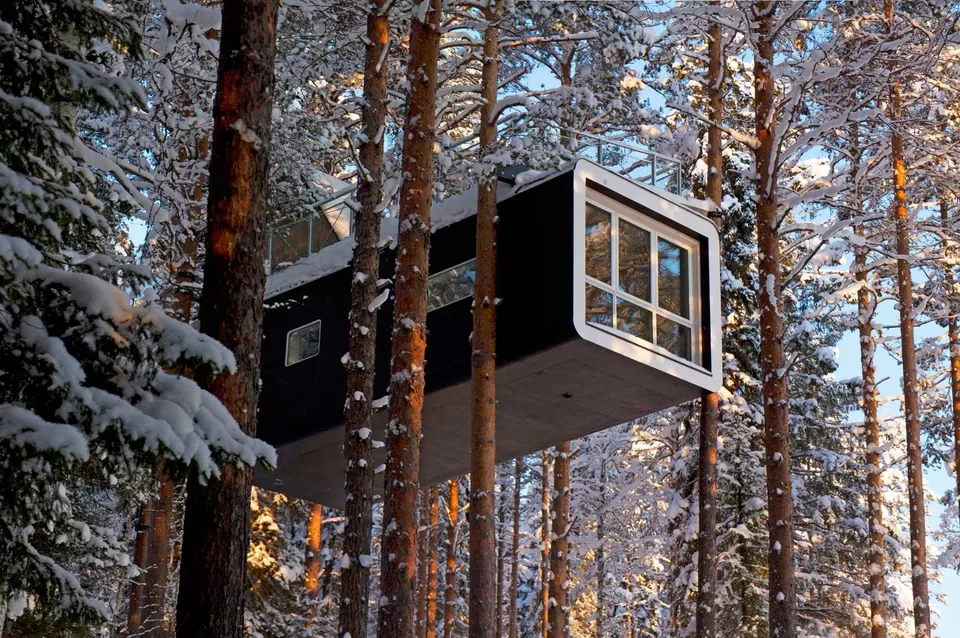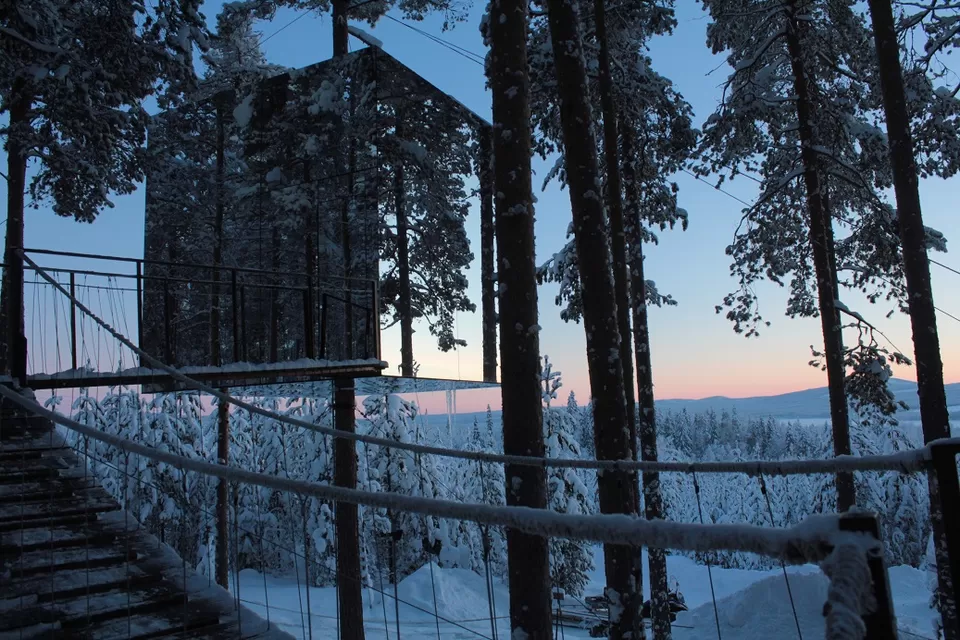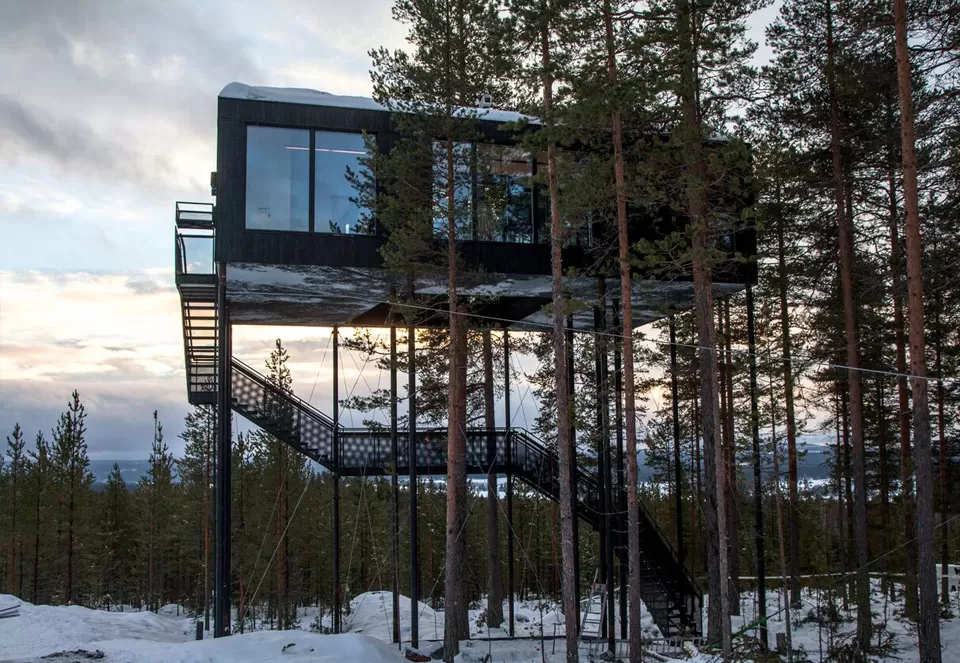 Address: Edeforsvägen 2A, 960 24 Harads, Sweden
Phone: +46 928 103 00
Why stay:
Located underneath the marvellous Kaikoura Mountains, Hapuku Lodge is an eco-retreat that uses solar power, sources its food from local farmers, rangers and fishermen with sustainable practices.
Comprising of five tree houses, each 30 feet (10 metres) above the ground, Hapuku Lodge offers an idyllic setting such as resident farm, olive groves and a vineyard – all set up against the picturesque backdrop of the Kaikoura ranges.
Price: Each tree house is priced differently. Visit the website for a quote.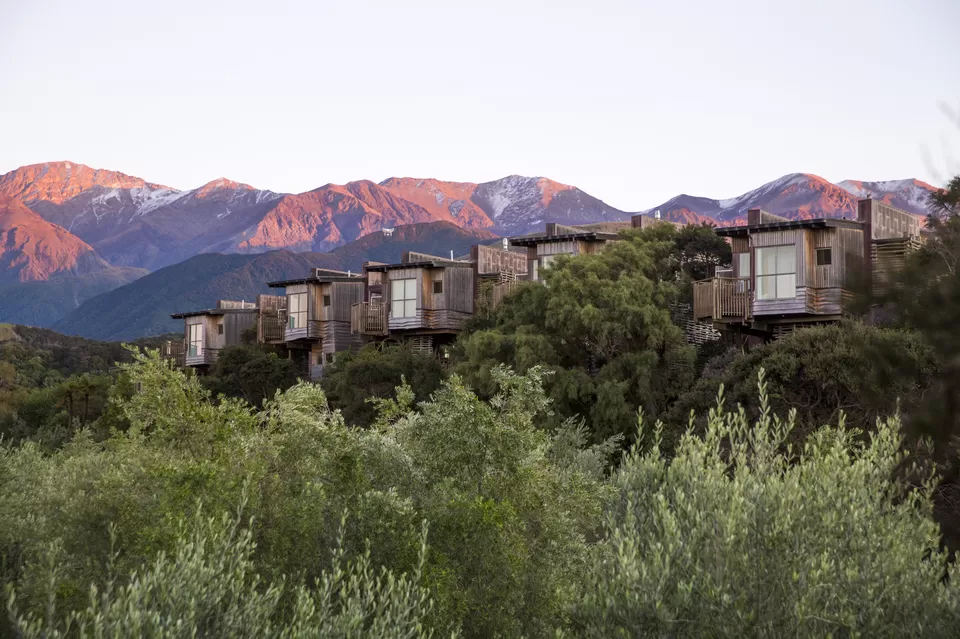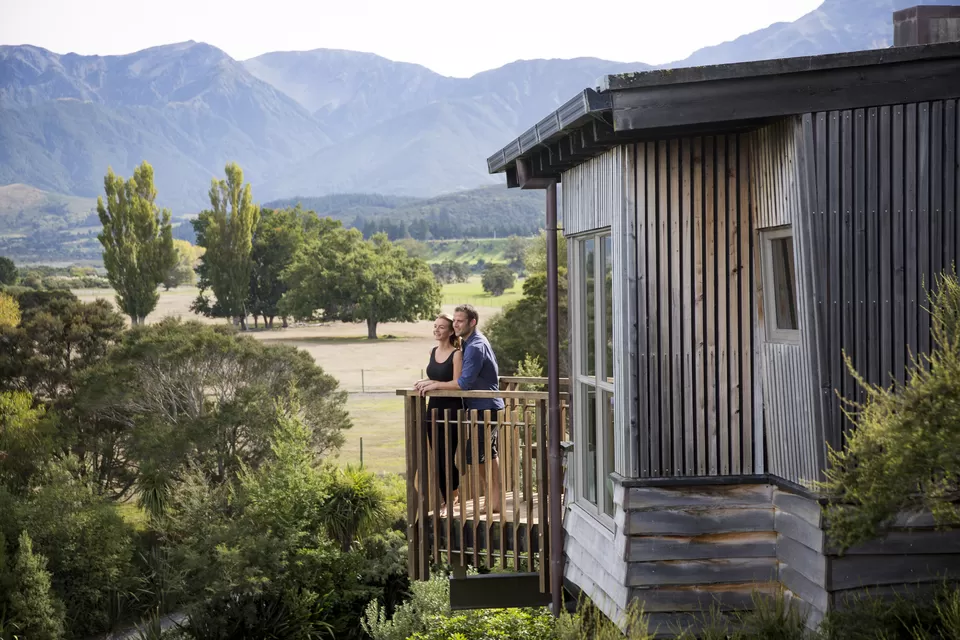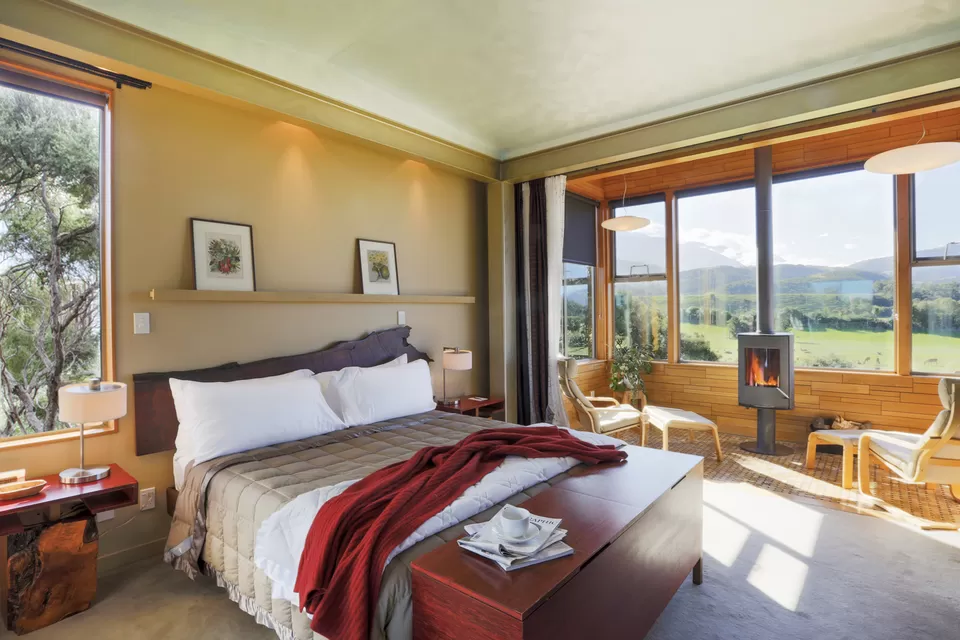 Address: State Highway 1 at Station Road, Kaikoura, New Zealand
Phone: +64 (03) 319 6559
Email: info@hapukulodge.com
When the centre of your universe is travelling and exploring the world, the place where you stay becomes important by default. All these tree houses are perfectly located in the heart of lush greenery and wilderness to ensure your have an unforgettable trip.
Looking for something similar closer to home? Check out: Tree Houses In India.