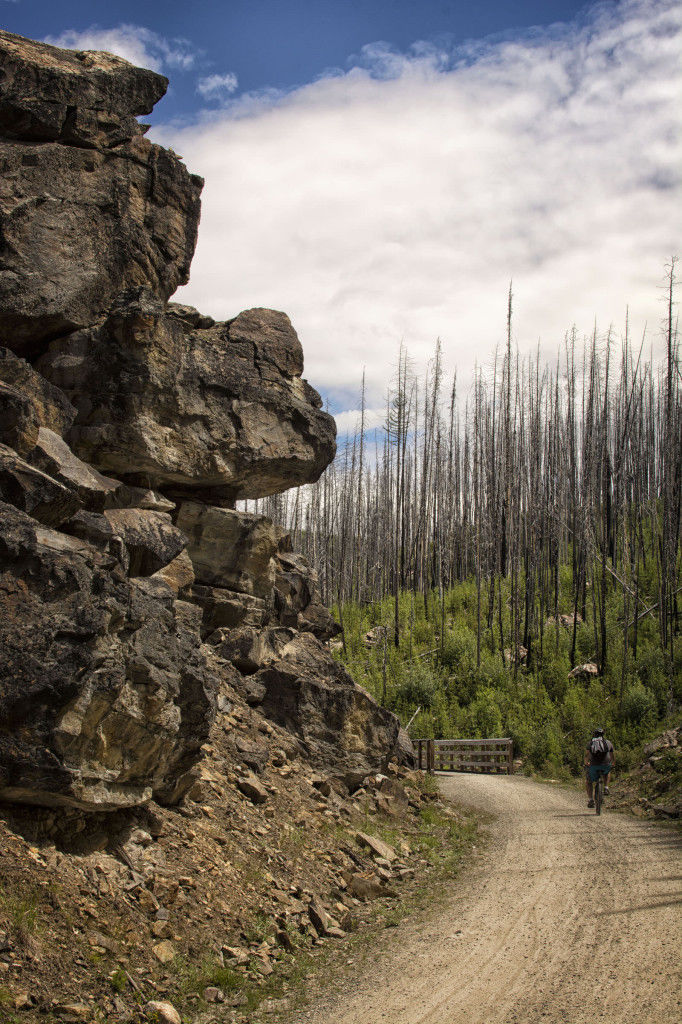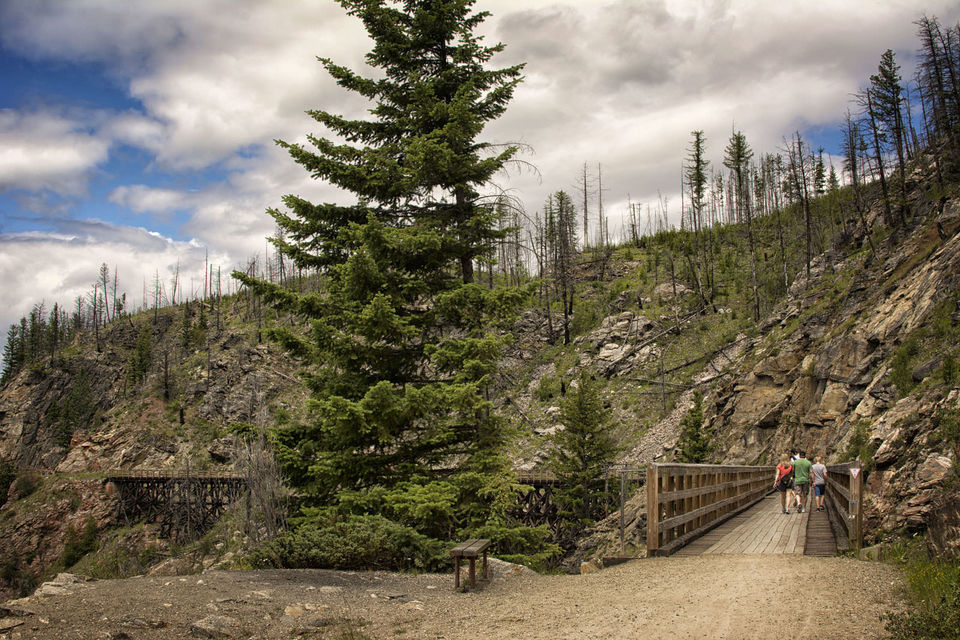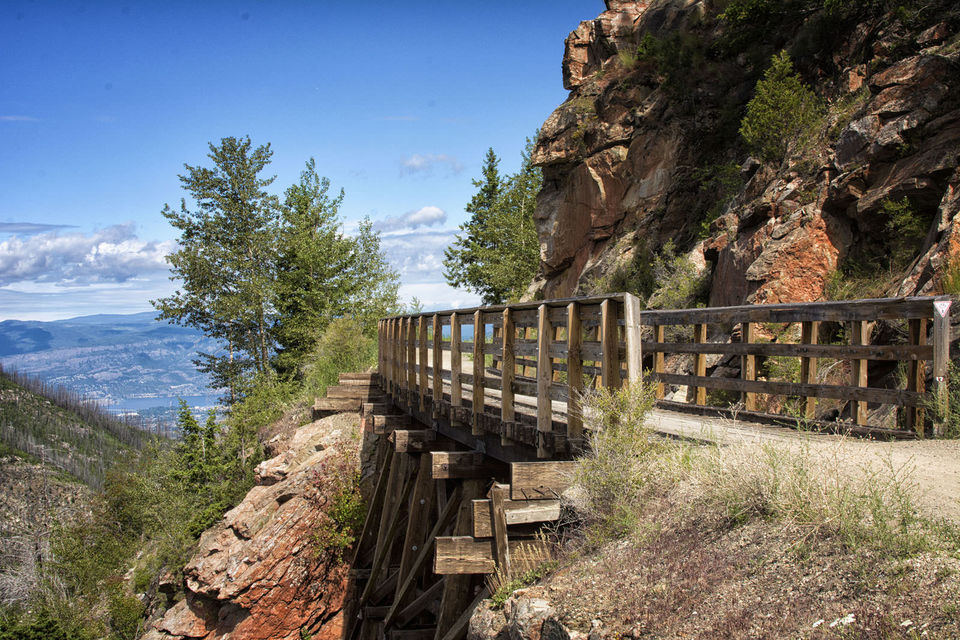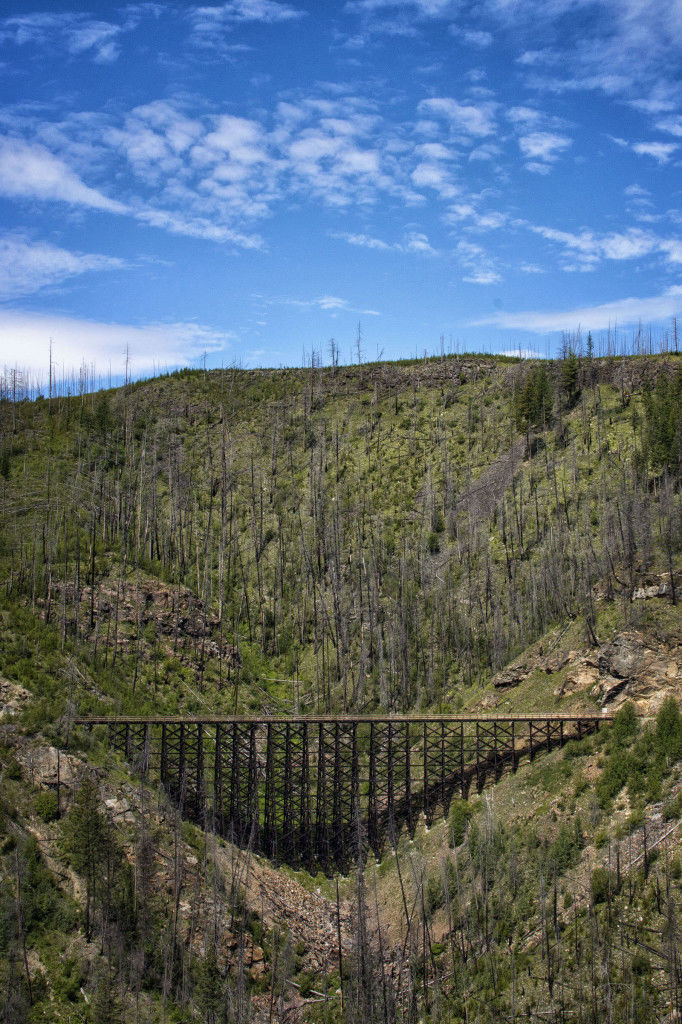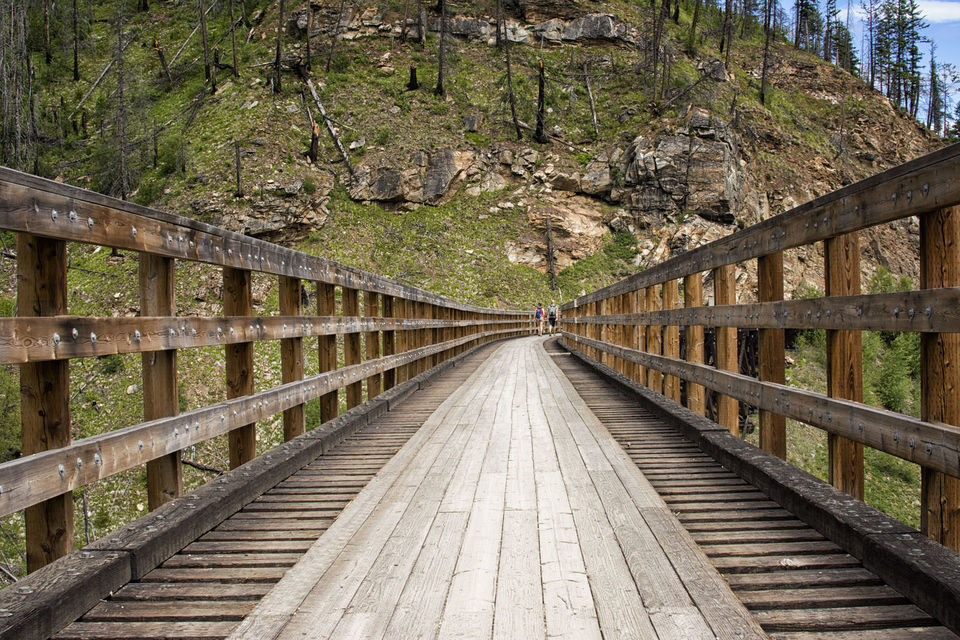 After incessantly nagging Travis about taking a daytrip to Kelowna to cycle the Myra Canyon, I finally convinced him that this course of action was the best way to spend his one and only day off work for the week. Rising just after 6:00 am we managed to get all our gear packed into the back of our SUV while still half asleep and hit the road.
Logistics: As a provincial park, entrance to Myra-Bellevue is free. Bike rentals are available at the East entrance. The park has a few pit-style outhouse toilets as well as a number of benches scattered along the trail which are great for a rest or picnic lunch. Due to the park's high elevation, the temperature here tends to be a few degrees cooler than in the city, therefore dressing in layers is recommended. Visitors should pack plenty of water as it's easy to get dehydrated while hiking or biking. The best time to visit the park is during the warm summer months from midway through June until September. To keep up to date on closures and events in the park visit the BC Parks website.
Regardless of how you plan to take on the Myra Canyon trail, the trestles and tunnels, combined with the stunning scenery, are incredibly unique and unlike anything else you'll see in the world. As far as day trips go, this is one you won't soon forget.
This trip was first published on Have Blog, Will Travel.