Mountains, monkeys and horses define Mathern. And when you go in the monsoon, rains make the place look ethereal. Its a treat to the eyes to see the fogs enveloping the valley in a lovely white mist. One moment, the fog is on the other side and in next few minutes, you are engulfed in the fog with zero visibility. Its a memory etched in your hearts forever.
For us, this was a spontaneous trip when one fine day we decided to embark on an all girls trip. Being a long weekend, either all the hotels were full or were overpriced. Then my friend recommended a homestay known as Vaibhav valley at Myra point. Initially not keen, considering the safety aspect, we all agreed for the same after repeated insistence from my friend. And we were not at all disappointed.
As soon as you enter the homestay, you are surrounded by a rustic feel. And when you stand in the front porch overlooking the valley, you suddenly realise that nature has no infirmities. The beautiful valley with clouds hovering above gives you a surreal feel.
Our journey began with a Jab we Met beginning when we ran to catch the train for
Neral
. If we had missed the train, we would have to reckon with the idea of spending an hour on the station. By God's grace, the train was running late by 5 mins and we reached just in time.
Matheran is best reached by train. From Neral, you get a toy train which goes upto Matheran station. However, the toy train from Neral is not operational during monsoon. Hence, we caught a shared taxi from Neral to Dasturi park.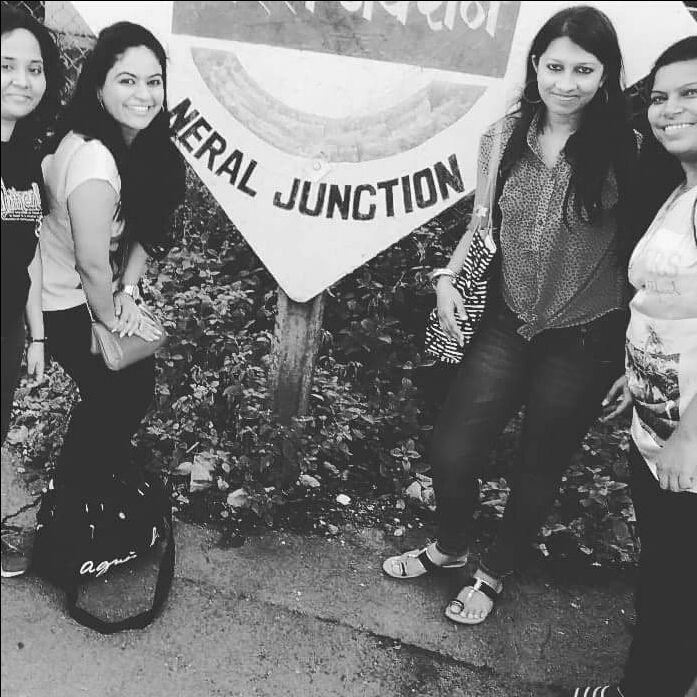 Matheran is a no honking car free zone. Hence if you want to travel by car, you would have to leave the car at Dasturi park. From Dasturi park, you can either go walking or take the toy train or ride a horse. We preferred to walk. Its a good 30 to 45 min walk till the main market, so if you have weak legs, i would suggest taking a toy train as horse riding would turn out to be an expensive affair.
Vaibhav Valley is situated just 10 mins away from Aman Lodge. The homestay is managed by the locals who are extremely warm and friendly. They cater to all your needs and the homemade food enriches your taste buds to the highest level. The rooms are clean and neat. When we embarked on our journey, it was unbearably hot. Suddenly, in the afternoon, like a chameleon, the weather changed its colour and became extremely foggy. By the time we rode our horses for sightseeing, we were completely drenched due to heavy rainfall.
But what a ride it was! Riding a horse in the midst of a forest, with water dripping all over your face, when all you can hear is the galloping of the horses and pattering of the rains! Nature has its own way of surprising you!
Finally we reached
Charlotte
lake and we were faced with a mesmerising view. Fog all over the lake, we could hardly see anything. When the fog cleared, we saw a beautiful man made lake in front of us. A little ahead, there is a temple of Lord Shiva. A quiet, peaceful place, you could feel one with God in the solitude around.
At a walking distance is the Lords point. Matheran is a very small place and all there is to see in Matheran, apart from the lake, are the various points. You see the same view from different angles and hence there is no point in covering all the points. Our next stop was to see the Echo point. Unfortunately, there is no Echo at echo point, no honeymoon couples at honeymoon point and only monkeys at all points. We saw Louisa point from a distance as it all looks the same.
We bid goodbye to our horses who were named Facebook, Android and Twitter (social networking had caught up with the horses too