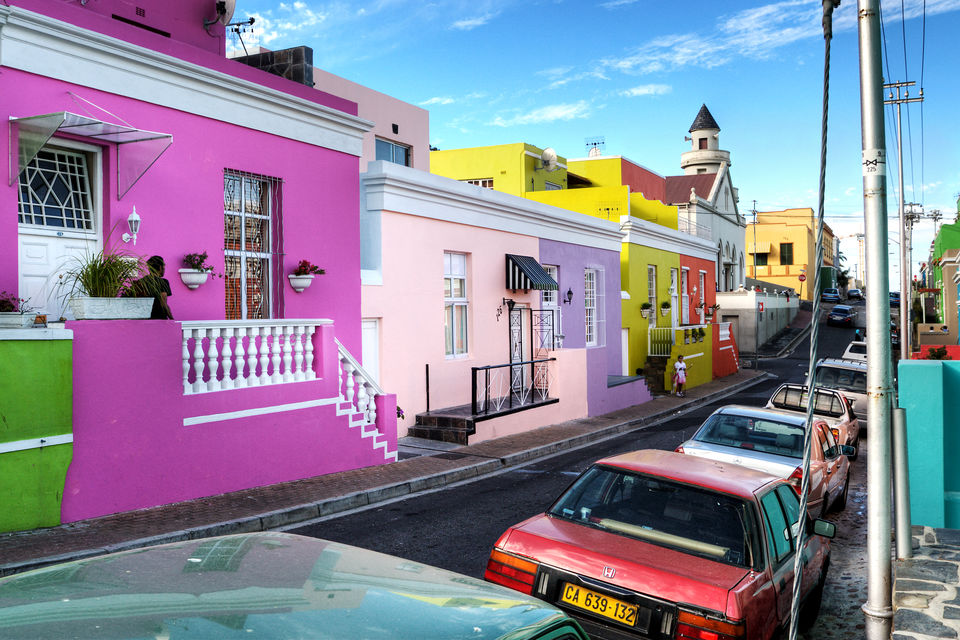 The southernmost country in the African continent and the most prosperous, South Africa challenges the idea of man vs wild and brings them together to live in perfect harmony. With spirited cities, mysterious forests, vast deserts, golden beaches and a diverse population of both humans and animals, it truly is a land of ceaseless wonder. Its struggle and eventual victory against the Apartheid is probably the most inspiring event in the history of mankind and is only one of the million reasons why this rainbow nation will steal a big chunk of your wanderlusting heart.
Getting There And Around:
Most airlines from metropolises around the world fly into Johannesburg and Cape Town. Renting a car and a personal guide is the wisest idea to move around the country as it is not the safest place for backpackers. The summer months of February and March are the best time to visit South Africa. Carry some woollens nonetheless as the forests and deserts can get very chilly at night.
South Africa's biggest metropolis and the seat of its Constitutional Court, Johannesburg or Jo'burg is a place that is constantly brimming with energy. With its towering skyscrapers, wonderful museums, fantastic entertainment complexes, massive townships and a constantly evolving population, it truly is the city of gold.
Best Places To See:
Apartheid Museum: Inaugurated in November 2001, the Apartheid Museum documents the heart-wrenching system of racial discrimination that was a part of the South African society till 1994. The demarcated 'Non-White' and 'White' entrances to the museum will give you an idea of what it was like to be disfavoured because of your skin colour. It is located right next to the Gold Reef City and the entrance fee is 65 ZAR (Rand).
Opening Hours: Tuesday to Sunday, 9 am till 5 pm.
Gold Reef City: An amusement park that is themed around the 19th Century gold rush of Witwatersrand, Gold Reef City caters to people of all ages. With exciting rides like the Tower of Terror, Miner's Revenge and Golden Loop, an adrenaline pumping adventure is in store for you. The tickets come for 190 ZAR for thrill riders.
Opening Hours: Wednesday to Sunday, 9:30 am till 5pm.
MonteCasino: A premier entertainment complex that will remind you of Italy, MonteCasino is home to a massive casino, two opulent theatres, several dozen restaurants, luxury hotels and a bird garden. This Tsogo Sun owned enterprise is located in the Fourways district of Johannesburg. MonteCasino is open 24x7.
Constitution Hill: What was once a fort and a prison complex that serves as an illustration of the unsettling past of South Africa, Constitution hill is now the headquarters of the Constitution Court of the country. Mahatma Gandhi and Nelson Mandela, the most celebrated leaders on the planet were imprisoned here during the struggle against the Apartheid.
Opening Hours: Daily, 9am till 5pm.
South African National Museum of Military History: Established in 1947 by General Jan Smuts, the South African National War Museum initially documented the country's role in the ravaging Second World War. In 1975, it altered its mission to trace all the conflicts South Africa was involved in. The Anglo-Boer and Anglo-Zulu Wars are prime examples. Aircrafts, tanks, arms, uniforms and medals are important displays.
Opening Hours: Daily: 9am to 4:30pm.
Johannesburg Zoo: Built on a massive plot donated by the South African tycoon Hermann Ekstein, Johannesburg Zoo has more than 300 species of animals ranging from hippos, elephants, Siberian tigers and white lions to chimpanzees, owls and bats. The walk-in aviary is a treat for kids and the night safari is an exciting offering for adults.
Opening Hours: Daily: 8:30am to 5:30pm.
Johannesburg Botanical Garden:
One of the prettiest public spaces in the city, the Johannesburg Botanical Garden is perfect for picnics. Divided into sections like the 'Rose Garden', 'Shakespeare Garden', 'Chapel Garden' and 'Herb Garden' along with the 'Succulent Collection' of cacti and the 'Arboretum' of birches and redwoods, it is almost like a place of worship for botanists.
Opening Hours: Daily: 7:30am to 6:30pm.
Best Places To Stay:
Four Seasons Hotel The Westcliff, Johannesburg: (Rs. 15,000 onwards)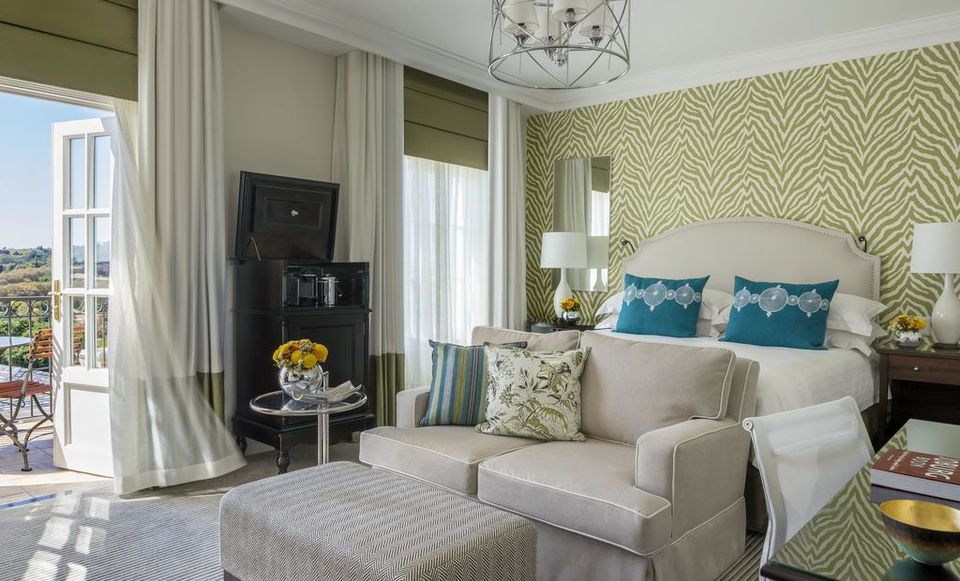 A luxury five star with spacious rooms, an excellent restaurant, a wellness centre, a kids club, a fitness area and a sprawling garden.
12 Decades Johannesburg Art Hotel: (Rs. 4000 onwards)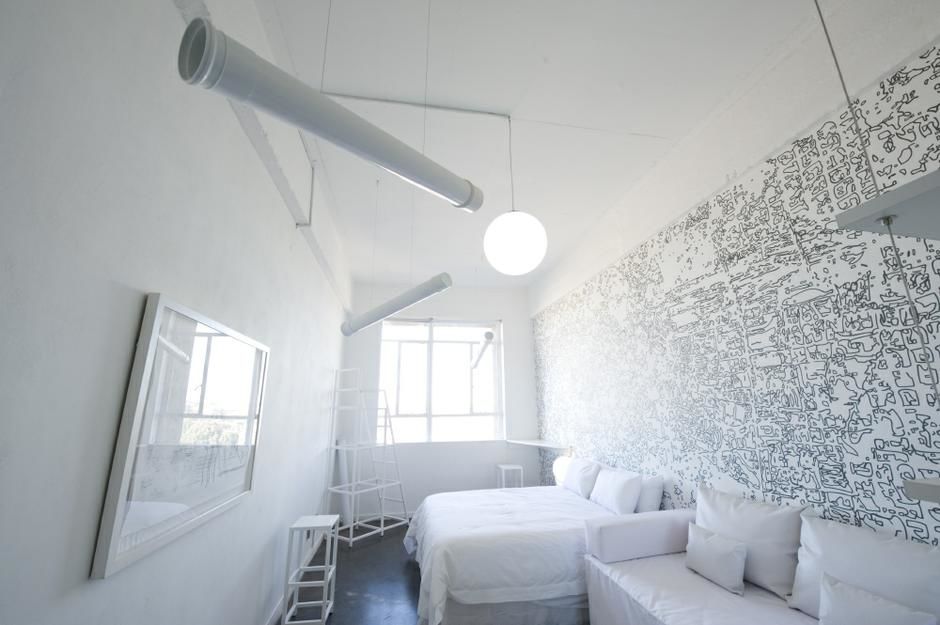 A quirky hotel that documents the history of South Africa, 12 Decades has 12 different kinds of rooms that have been designed by some of the best artists of the country.
54 On Bath: (Rs. 11,000 onwards)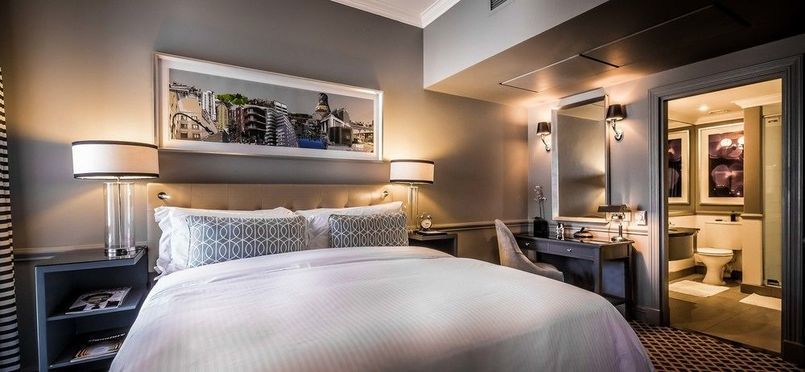 With picturesque rooms, a splendid spa and a one of a kind Veuve Clicquot Champagne bar, 54 On Bath is a gem of Johanesburg's Rosebank.
Best Places To Eat:
The Grillhouse Rosebank: A magnificent steakhouse in the heart of Jo'burg, The Grillhouse serves delectable beef ribs, onion rings and creme brulee. While it can be a tad bit expensive, the ambience and service justifies the price.
Cafe Del Sol Classico: This bright, airy and classy Italian restaurant has beautiful calamari, ravioli, beef wellington and cheesecake. The presentation of the food imitates art and the servers are very attentive.
Mo-Zam-Bik Linksfield: Head over to Mo-Zam-Bik for excellent Portuguese cuisine and a relaxed atmosphere. Their peri peri chicken is a gift from the heavens and so are the prawns. This is also the most family-friendly restaurant in the city.
Shop Till You Drop:
Sandton City, Nelson Mandela Square, Southgate Shopping Centre.
The legislative capital of South Africa, Cape Town rests along the shores of Table Bay and is one of the most impressive harbour cities in the world. With a surreal home mountain, hordes of penguins, a natural wonder that brings hope, some delightfully vibrant neighbourhoods, a dynamic shopping scene and exquisite culinary offerings, Cape Town has all the markings of the perfect tourist haven.
Best Places To See:
Table Mountain: The drawcard of Cape Town, the 1089 metre high Table Mountain can be reached by a 5 minute cable car ride and offers panoramic views of the city, the bay and the surrounding peaks. You could go for a long hike around the peak, watch the sunset and head to the self-service cafe for delicious refreshments. The last car down leaves at 6:00 pm.
Boulders Beach: A part of Simon's Town, this iconic beach earned its name from the granite boulders sheltering it. You can see the cutest African penguins walking around the sands and view them up close through the boardwalks. There's a tiny conservation fee of around 60R for the same. January/February is the best time to visit.
Cape Of Good Hope: Yet another revered sight in the country, the Cape Of Good Hope is a rugged headland that was discovered in 1488 by Bartolomeu Dias. However, unlike popular belief, it is not the Southernmost tip of Africa. It is home to some breath-taking scenery and is named so not because of its beauty but because of the belief that India could be accessed by sea from Europe.
Victoria & Alfred (V&A) Waterfront: A part of the oldest harbour of South Africa, the V&A Waterfront is a shopping complex and a premier entertainment destination rolled into one. There are some 500 international retail giants apart from restaurants, pubs, movie theatres and flea markets. The views of the sea and the mountains are nonpareil.
Opening Hours: Daily: 9:00 am till 9:00 pm.
Bo-Kaap: The colourful Malay quarter of Cape Town is perhaps the most photographed feature of the city. With its cobbled streets and neon-pastel houses, it is a symbol of South Africa's multicultural past. Apart from these vibrant residences, the Green Market Square, the Bo-Kaap Museum and the Auwal Mosque are sights worth exploring.
Robben Island: A UNESCO World Heritage Site and a South African National Heritage Site, this island rests on Table Bay and was a place of exile for political prisoners like Nelson Mandela and Jacob Zuma. While it was formerly known for its brutality, Robben Island now functions as a museum that can be reached by a 3 and a half hour ferry from the V&A Waterfront. Tickets come for 340R.
Opening Hours: Daily: 7:30 am till 7:00 pm.
Ferries: Daily: 9:00 am, 11:00 am, 1:00 pm, 3:00 pm.
Best Places To Stay:
The Table Bay Hotel: (Rs. 25,000 onwards)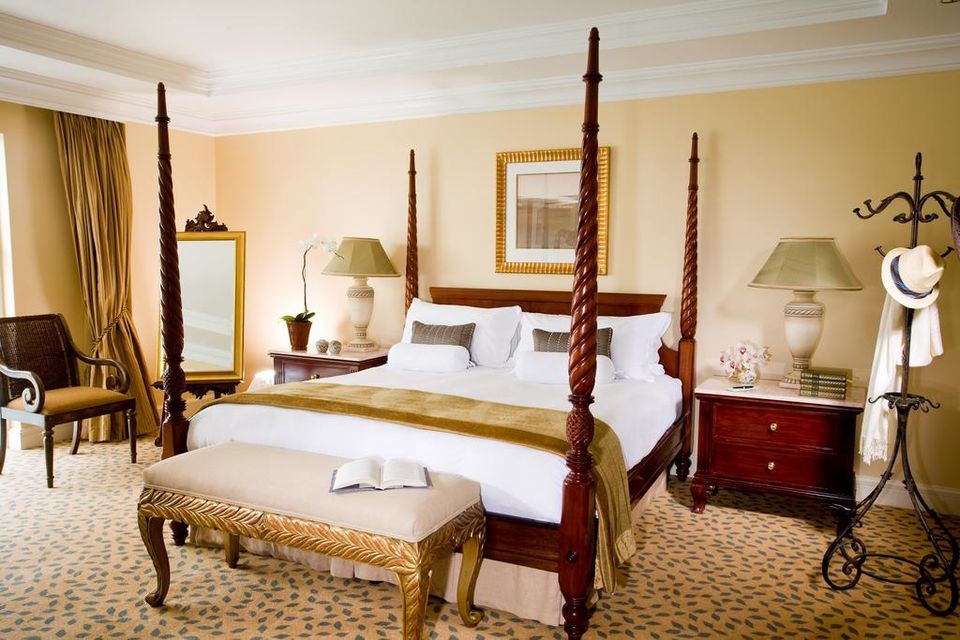 Cape Town's most popular 5 Star hotel, The Table Bay Hotel stands opposite the V&A Waterfront and is known for its luxurious rooms and a massive breakfast spread.
The Westin Cape Town: (Rs. 14,000 onwards)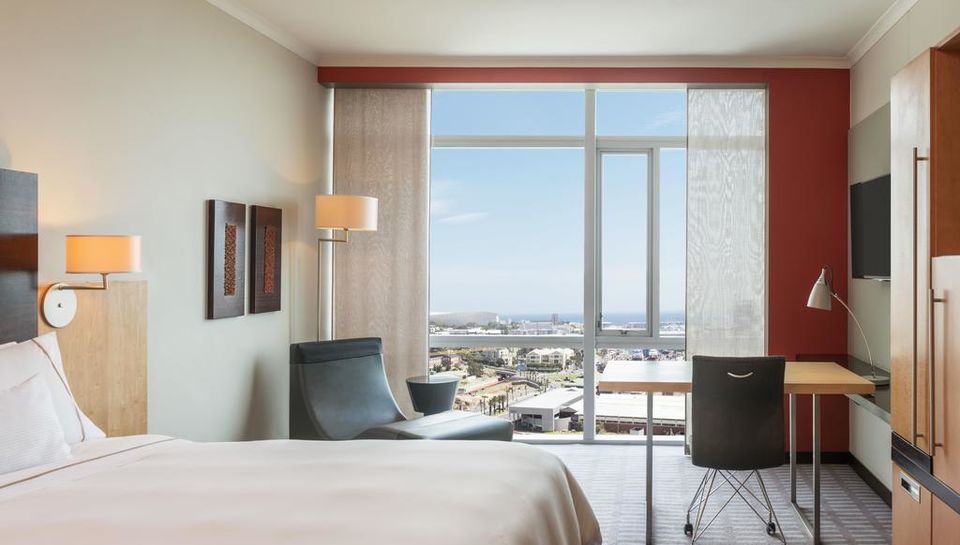 Adjacent to the Cape Town International Convention Centre, The Westin has airy rooms, a fantastic outdoor pool and the celebrated Raleighs Cigar Bar.
Blackheath Lodge: (Rs. 15,000 onwards)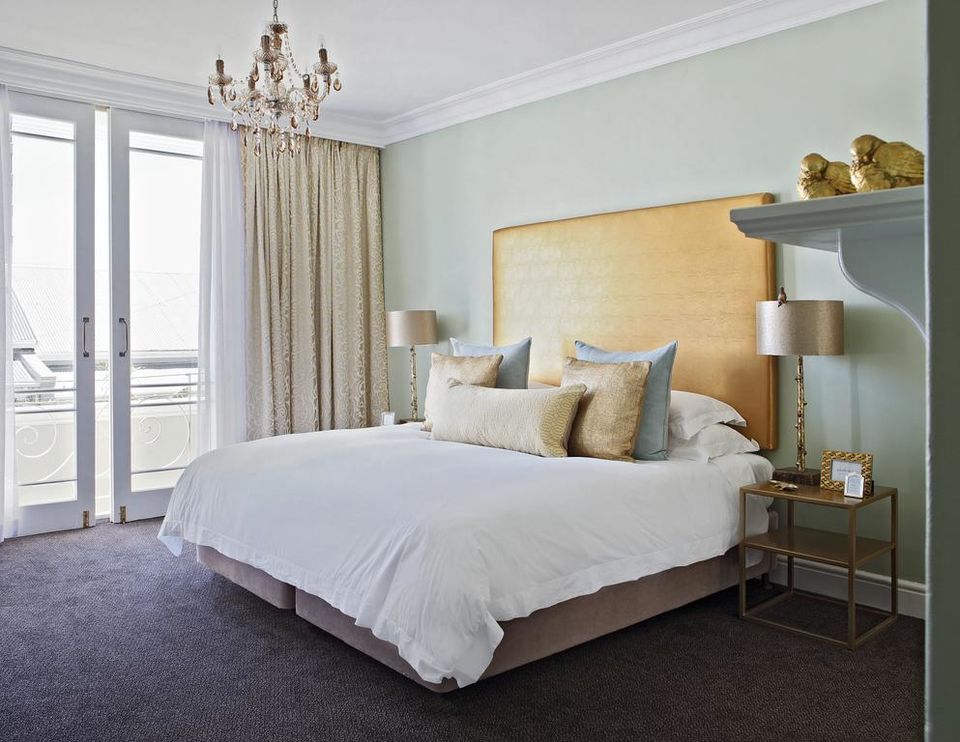 Spread over 2 floors, Blackheath Lodge is a Victorian guesthouse with ornate rooms and amiable staff. The mint and golden interiors make it extremely photogenic and Instagram-worthy.
Best Places To Eat:
Chefs Warehouse: If you're on the lookout for quality Mediterranean food, Michael Deg's Chefs Warehouse is where you should be. Their tapas and risottos taste like a dream and the presentation is equally pristine.
The Pot Luck Club: The best restaurant in town for tacos, seafood and cocktails, The Pot Luck Club has a very laid-back atmosphere, beautifully presented dishes and friendly staff.
La Colombe: This eatery serves classy French and Asian dishes that are prepared with a whole lot of love. Their set menu has 9 elaborate courses with impeccable flavours and textures.
Shop Till You Drop:
V&A Waterfront, Canal Walk Shopping Centre, Greenmarket Square.
With its golden beaches, excellent diving sites, great sporting arenas and world-class shopping complexes, the port city of Durban is diverse in terms of its people, culture and beauty. It holds a lot of importance for Indians as Mahatma Gandhi began his political journey on its shores. A visit is therefore vital.
Best Places To See:
uShaka Marine World: Opened in 2004, uShaka Marine World is a massive water park with an oceanarium, splendid water rides and entertaining seal, penguin and dolphin shows. There's also a beach which allows you to go diving and kayaking.
Opening Hours: Daily: 9:00 am till 5:00 pm.
Durban Botanic Gardens: One of the oldest public places in Durban, the Botanical Gardens have a vast collection of ferns, cycads, orchids and palms apart from a dedicated Japanese garden and an amphitheatre. There are also some eighty heritage trees, all of which are more than a hundred years old.
Opening Hours: Daily: 7:30 am till 5:00 pm.
Moses Mabhida Stadium: Named after the South African Communist Party's famed general secretary, this stadium was one of the proud hosts of the 2010 FIFA World Cup. With a capacity of around 63,000, it will also be hosting the Commonwealth Games of 2022. Tourists can take a SkyCar that takes one right up to the 106 metre high stadium arch for arresting views of Durban.
Opening Hours: Daily: 9:00 am till 5:00 pm.
SunCoast Casino And Entertainment World: A part of Durban's Golden Mile, the SunCoast entertainment complex has a cool casino, several multiplexes, fancy restaurants and a private beach with a bar. Spread across 26 hectares, the casino is the largest in the city.
Opening Hours: Open 24x7.
Umgeni River Bird Park: Inaugurated in 1984, the Umgeni River Bird Park is the brainchild of Dr Alan Abrey and has around 4000 birds of some 400 different species. There's also a bird show that features everything from vultures and toucans to hornbills and owls.
Opening Hours: Daily: 9:00 am till 5:00 pm.
Best Places To Stay:
Protea Hotel by Marriott Durban Edward: (Rs. 8000 onwards)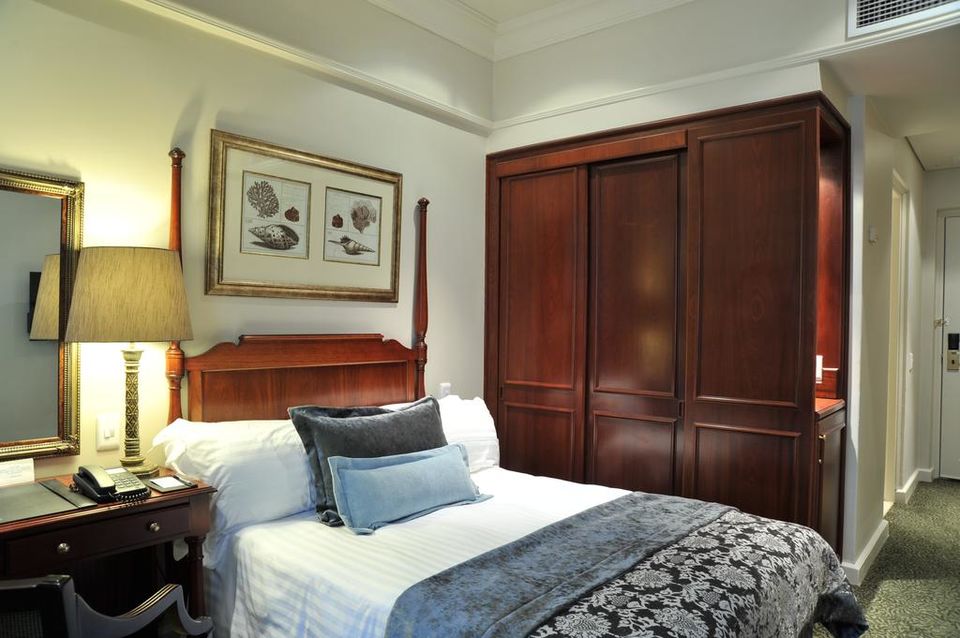 With pristine views of the Indian Ocean, Protea Hotel by Marriott Durban Edward was inaugurated in 1911 and has hosted royalty and celebrities from all over the world.
Hilton Durban: (Rs. 6500 onwards)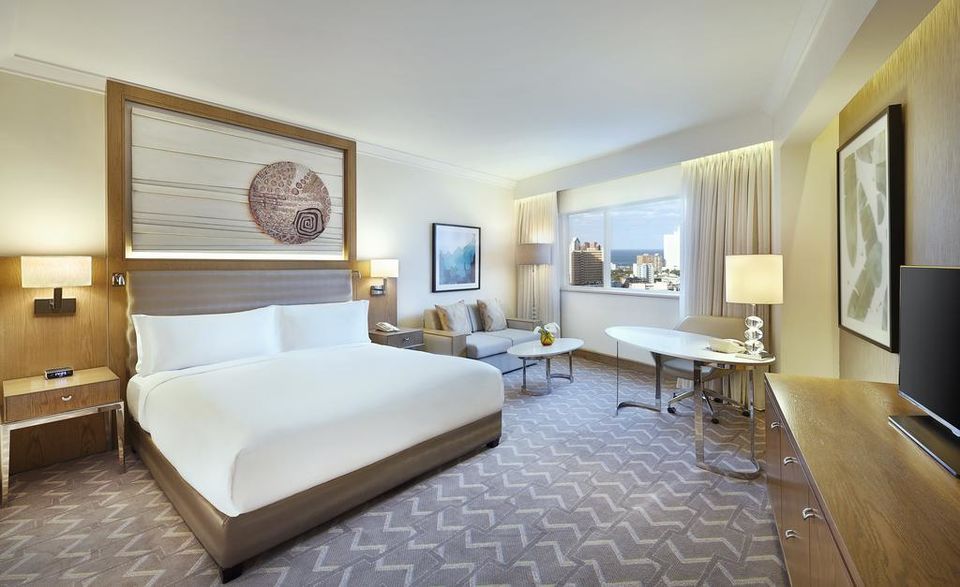 A Hilton property needs no introduction and this one in Durban has excellent rooms, the Ernie Els' Big Easy Winebar & Grill and a great business lounge.
Blue Waters Hotel: (Rs. 7000 onwards)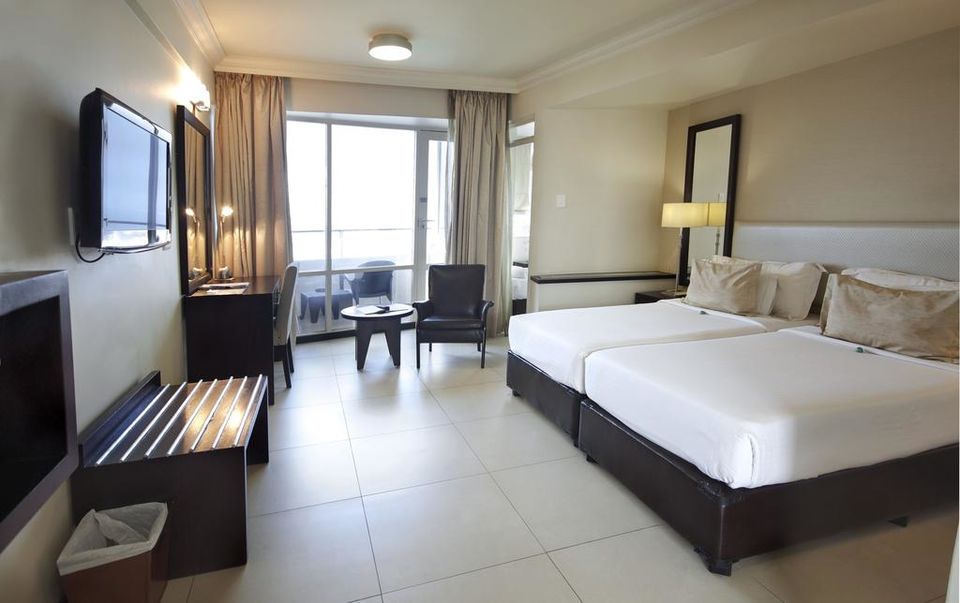 A few hundred metres away from the Moses Mabhida Stadium and Suncoast Casino, Blue Waters Hotel has comfortable rooms and breath-taking views of the ocean.
Best Places To Eat:
Mali's Indian Restaurant: Mali's is one of the few places to serve South Indian food in Durban and is extremely popular owing to its authentic (and delicious) flavours and professional servers.
9th Avenue Bistro: A simple yet sophisticated restaurant for steaks, pasta and what is possibly the best Creme Brulee in Durban, 9th Avenue Bistro is a gift from the Gods. Their wine list is quite impressive.
Butcher Boys: As the name suggests, Butcher Boys is for hardcore meat eaters. Their sirloins, fillets and chicken livers are heavenly and the prices are reasonable.
Shop Till You Drop:
Victoria Street Market, uShaka Village Walk, Musgrave Centre.
Embellished with purple blossoms, Pretoria is a historical city and perhaps the most beautiful in all of South Africa. Despite its laid-back vibe, it has the second-highest number of embassies on this planet and is also home to the official house of the government. There is a park at almost every corner and warm people at every step of the way.
Best Places To See:
Voortrekker Monument: Perched upon a hilltop, the Voortrekker Monument is a humungous granite structure that was constructed as a memorial to the South African youth organisation of the same name. Designed by Gerard Moerdijk, it was inaugurated in 1949 and possesses the longest historical marble frieze in the world in the form of its Hall Of Heroes. Today, it has been deemed a National Heritage Site.
Opening Hours: Daily: 8:00 am till 5:00 pm.
Union Buildings: Located in Pretoria's Meintjieskop hill, the Union Buildings are the official seat of the government of South Africa and also house the President's office. Designed by architect Herbert Baker, their neo-classical facade is an embodiment of British imperialism and standing in stark contrast to that fact- this is where Nelson Mandela was announced the first elected leader of the country. While tourists are not allowed inside the buildings, they are free to look around the gardens.
Church Square: The Market Square of Pretoria is its heart and houses the statue of Paul Kruger, the former president of South Africa. This was where the first church of the city was built in 1855. Perpetually bustling with tourists, the square is surrounded by historical structures such as the Old Capitol Theatre, the Palace of Justice, the Old Council Chamber and the General Post Office.
Rietvlei Nature Reserve: Some 18 kilometres away from Pretoria stands the Rietvlei Dam in all its glory. Surrounded by flora and fauna that run to the tunes of springboks, wildebeests, zebras, steinboks, hyenas, jackals, cheetahs and leopards, it is spread across 3800 hectares of grassland. It is imperative to go into the wild while visiting South Africa and Rietvlei is a good place to start.
Best Places To Stay:
Sheraton Pretoria Hotel: (Rs. 6500 onwards)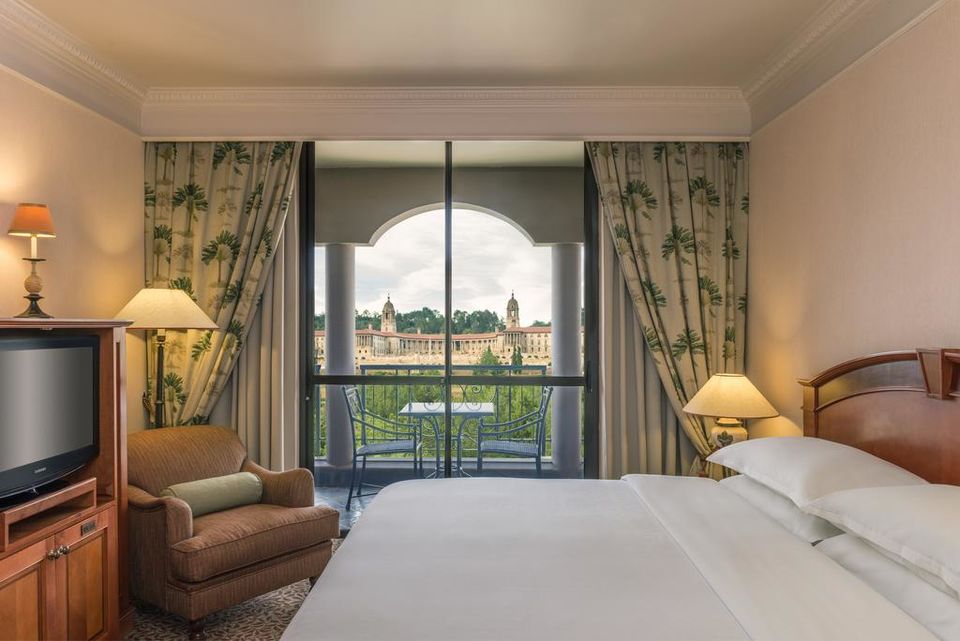 Trust The Sheraton to spoil you with its lavish rooms, its therapeutic sauna and the delectable South African cuisine served in its in-house Magnolia Restaurant.
Protea Hotel by Marriott Pretoria Hatfield: (Rs. 4000 onwards)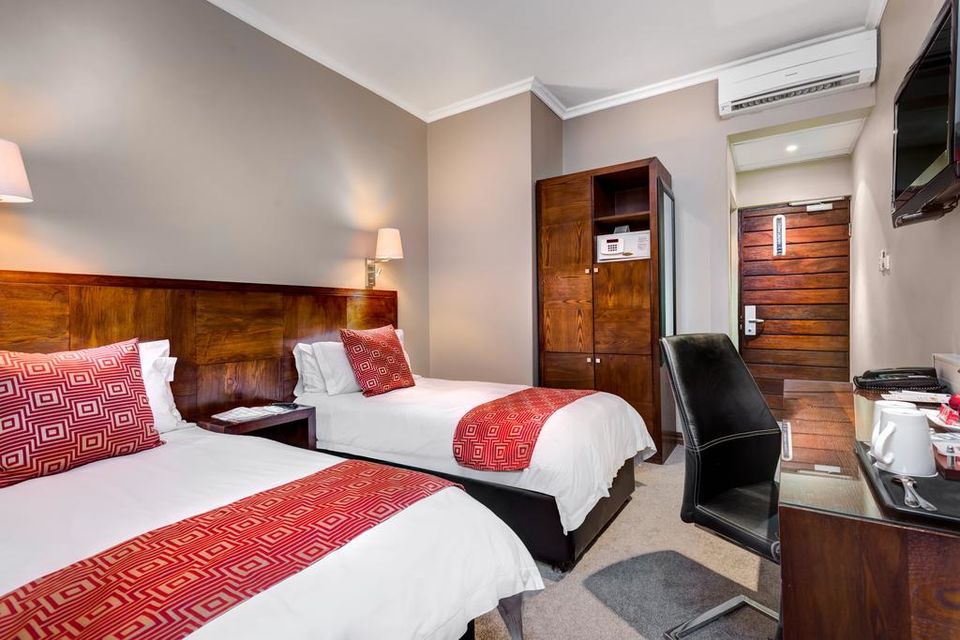 Popular amongst couples, Protea Hotel has stylish rooms with wooden furnishings and a finger-licking-good English buffet style breakfast.
The Park Lodge Hotel: (Rs. 4000 onwards)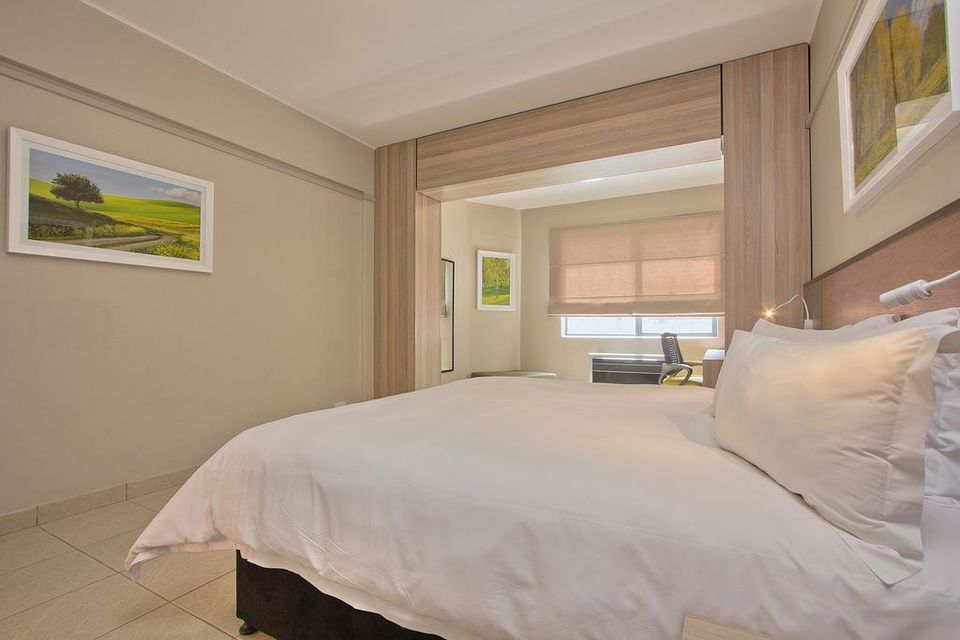 A relatively more affordable property in Pretoria, The Park Lodge Hotel has minimalistic yet cosy rooms along with a barbecue and terrace.
Best Places To Eat:
Kream: A celebrated fine dining address in Pretoria, Kream serves international staples like foie gras, tuna tartare and lamb shanks by cooking them to perfection and presenting them like modern artworks.
Mosaic: For beautiful French and Mediterranean fare, head straight to Mosaic and let Chef Chantel Dartnall work her magic on your taste buds. This place is perfect for a romantic evening in Pretoria.
Geet Indian Restaurant: A classic Indian restaurant in the heart of the city, Geet serves Desi dishes with a modern twist. Think Pesto Kebabs and Carrot Halwa with pancakes. You can see the entire Indian subcontinent on their menu.
Shop Till You Drop:
The Grove Mall, Pretoria Farmers Market, Menlyn Park Shopping Centre.
The gaming capital of South Africa, Sun City is all about the good life with its lavish hotels, classy casinos, theme parks and golf courses. The country's answer to Las Vegas, it is a two hour drive from Johannesburg and is a part of South African business tycoon Sol Kerzner's Sun International properties. Head to this resort if you have truckloads of disposable income.
Best Places To See:
Maze Of The Lost City: What is supposed to be the biggest maze in the Southern Hemisphere, Maze Of The Lost City looks like a Mayan archaeological wonder despite the fact that it is actually constructed out of artificial wood and stone. A 90 metre long suspension bridge that starts from the Sun City Entertainment Centre will bring you to this sight.
Opening Hours: Daily: 9:00 am till 9:00 pm.
Valley Of Waves: An exciting water theme park in Sun City, Valley Of Waves mimics a tropical island with its golden beaches and pristine waters. They even have artificial waves to enhance your experience. You could go jet skiing or get on a waterslide that has a thrilling 100 feet drop.
Opening Hours: Daily: 9:30 am till 6:30 pm.
Pilanesberg National Park And Game Reserve: This 570 square metre game reserve is home to mighty lions, cheetahs, elephants, rhinos and leopards apart from zebras, buffaloes and giraffes. It makes the perfect adventure-laden day trip from Sun City as the two share a border.
Sun Central: Resting atop a volcanic crater, the Sun City Entertainment Centre or Sun Central has some of the best restaurants, shopping labels, movie theatres and game arcades on the resort. There's also an educational animal world and a tiny golf course for kids.
Opening Hours: Daily: 6:00 am till 12:00 pm
Sun City Casino: Inaugurated in 1979, the Sun City Casino is a mecca for gamers with as many as 40 table games and slot machines. So get ready to join the fun and sharpen your poker, blackjack and roulette skills. Do carry your passport if you're using foreign currency for payments.
Best Places To Stay:
The Palace Of The Lost City: (Rs. 20,000 onwards)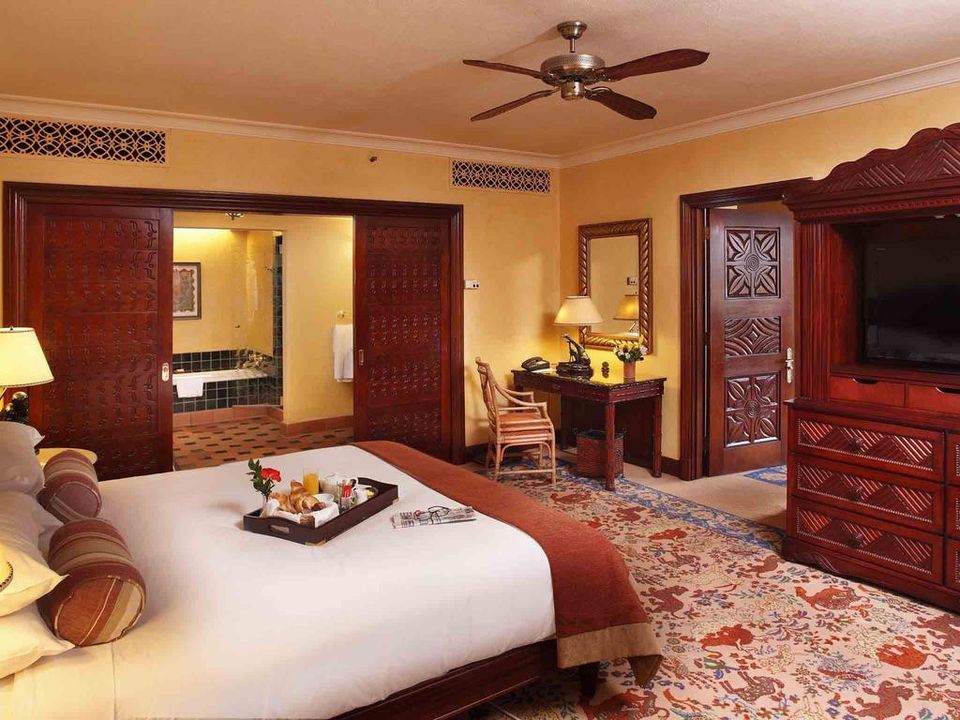 This majestic hotel has palatial rooms to justify its name and a plethora of restaurants serving every cuisine imaginable. The stunning facade and lobby are attractions in themselves. So is the breakfast spread.
Cabanas Hotel: (Rs. 12,000 onwards)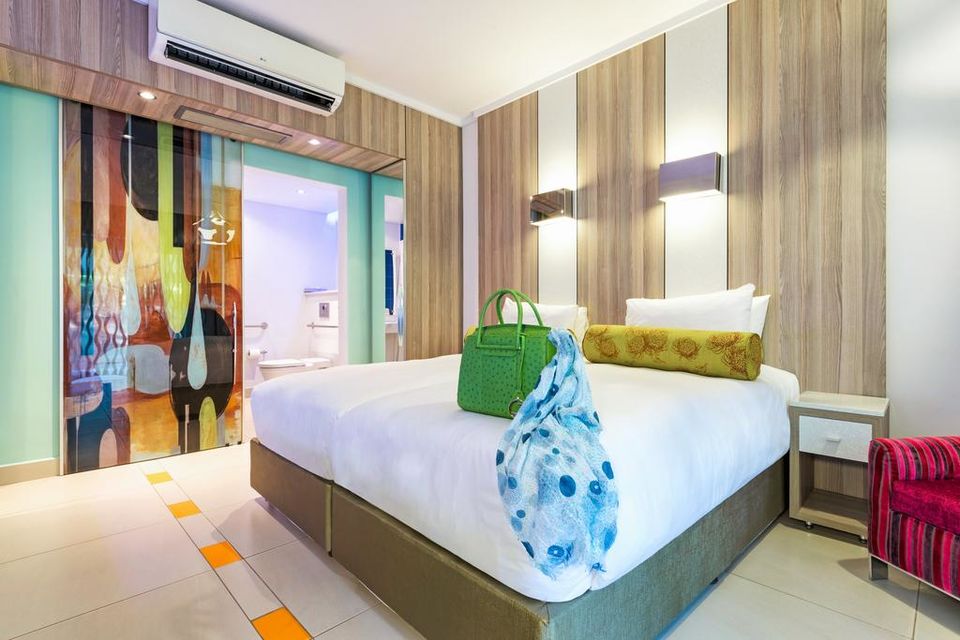 10 minutes away from the beach, Cabanas is one of the more affordable options in Sun City and is a very family-oriented hotel. Its Palm Terrace restaurant serves delicious breakfast.
Best Places To Eat:
The Grill Room: A part of the Palace Of The Lost City, The Grill Room is a classy steakhouse with mouth-watering international fare. Get your hands on their pork belly and yummy cocktails.
The Raj Restaurant: The best place in Sun City for traditional Indian food, The Raj has hearty Biryanis, sinful Butter Chicken and some very indulgent Aloo Paratha as its signature dishes.
Casa Bella: For the best wood-fired pizza in town, book a table at the Casa Bella restaurant. Their pasta, focaccia and grilled meat varieties are equally good. Order the Fudge Picasso for a delightfully sweet ending.
Shop Till You Drop:
Sun Central.
Frequent Searches Leading To This Page:-,
Amazing City Guided tour to South Africa, kenya packages from india, best south african tour companies, south africa vacation itinerary