Hot Air Balloon has always been in my bucket list and which other place could be better than Cappadocia to tick it off. You ask why Cappadocia?!?! Well, as soon as you set your foot here you are in a state of a shock and awe since you would have never really seen such stunning landscapes. The "fairy chimney" rock formations looks awe inspiring . Also, fun fact more balloons take off from Cappadocia than any other part of the world! Which simply means that when you are on your balloon you will have at least 150 - 200 balloons floating around you making your view look nothing less than magical.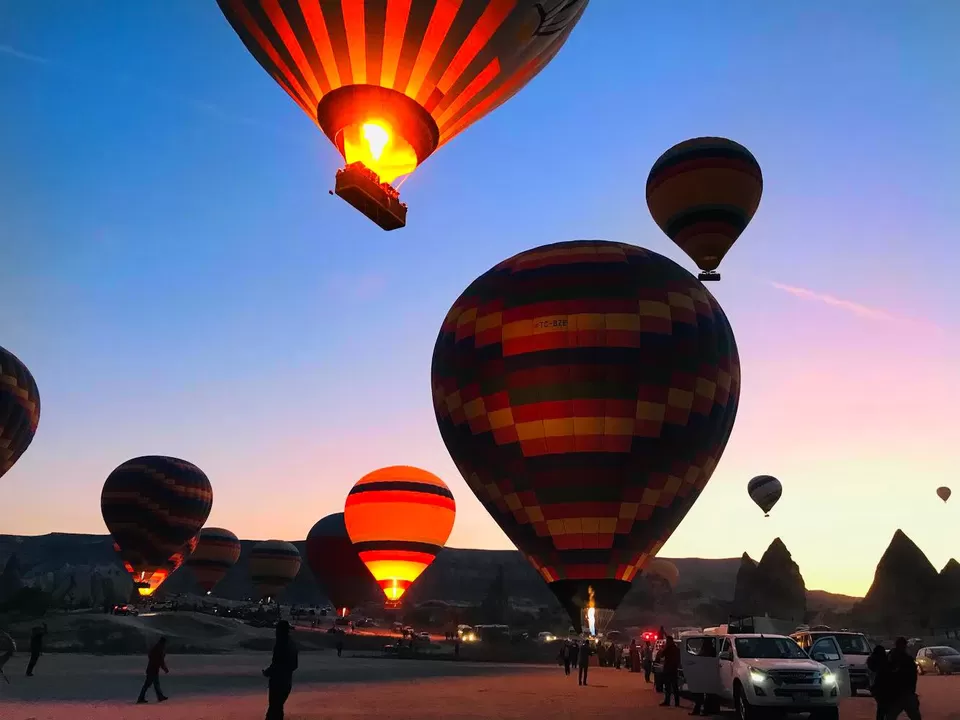 The balloons start getting ready just before crack of the dawn. Which means, YES you will have to get up and reach the venue before the sunrise. So, typically you will have to be up by 3.30 - 4 am!! Trust me, it's all worth it.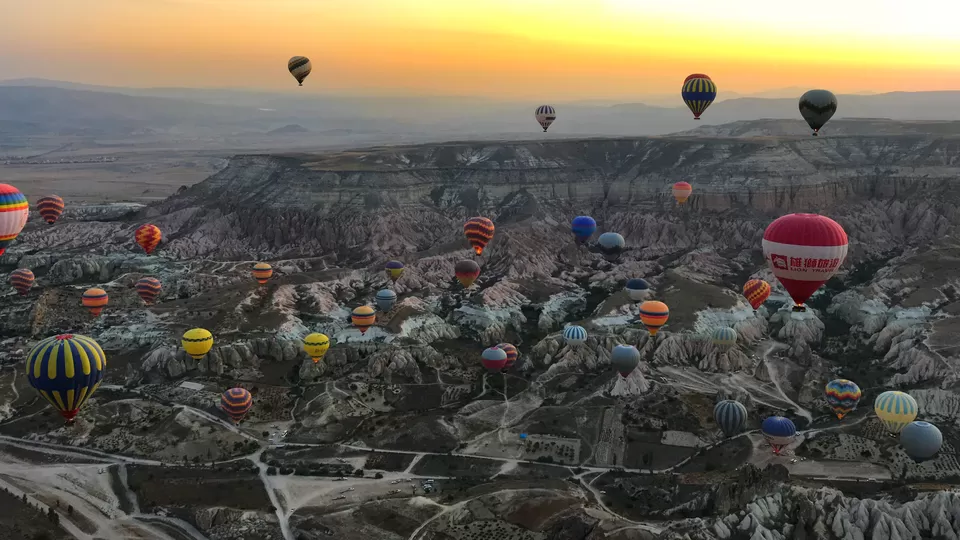 The view up there is nothing less than a magical experience. Honestly, no camera in the world would be able to capture the beauty that needs to be witnessed by naked eye (or wear glasses if need be..lol)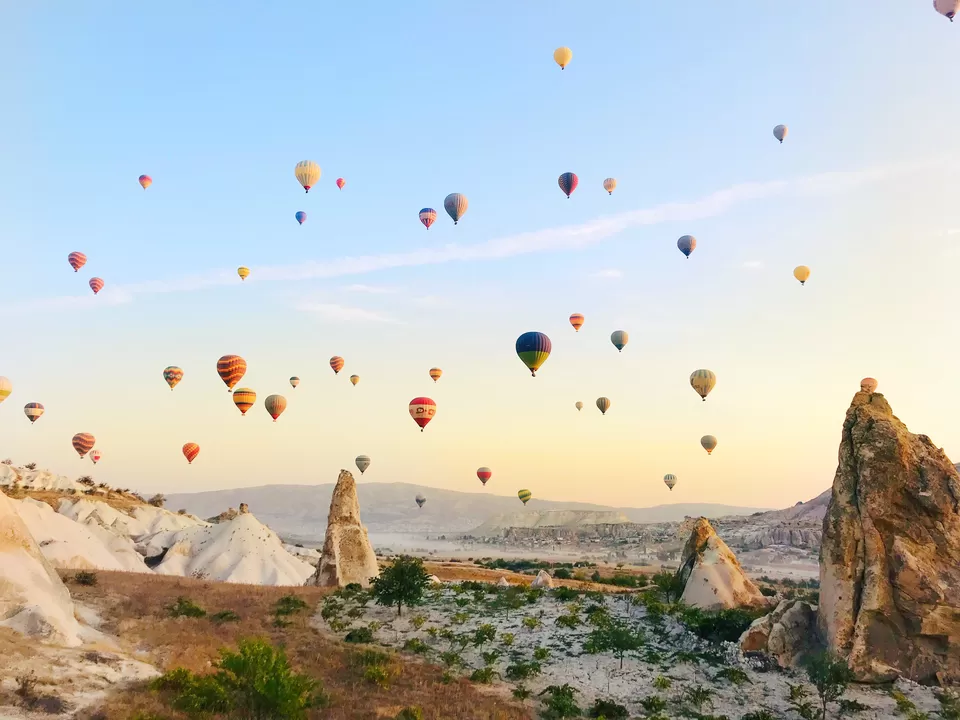 The balloon ride is for approximately 1 hour. The ride will cost you around 180 - 200 Euros per person (I know it's expensive but it is 100% worth it!) depending on what time of the year and which company you book your ride with. How high your balloon flies depends on the weather or the wind condition. I was lucky enough to be having an ideal morning required for flying the balloon.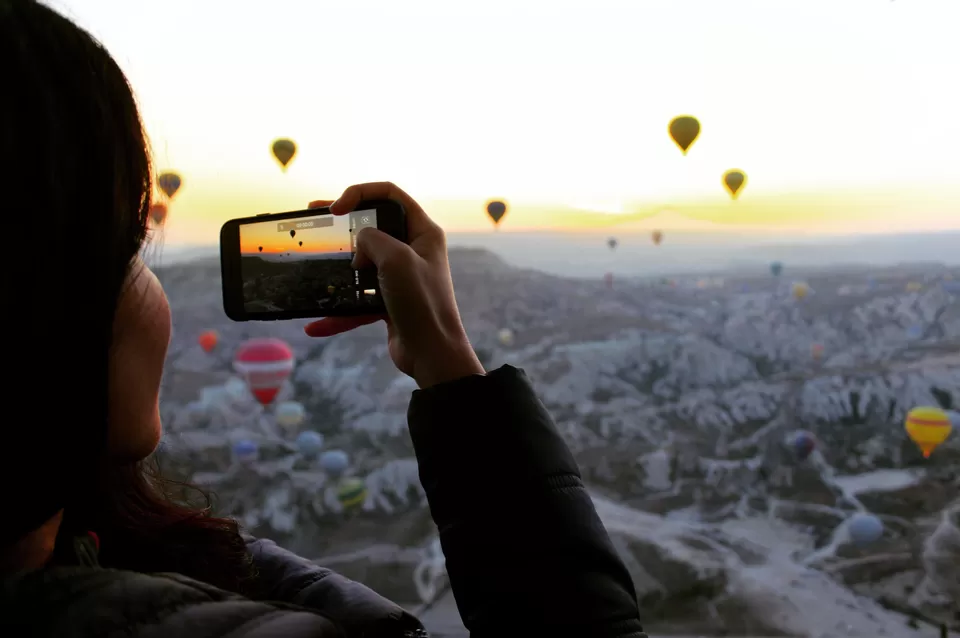 If hot air balloon ride isn't on your bucket list then you should be adding it. It is an experience that one never forgets!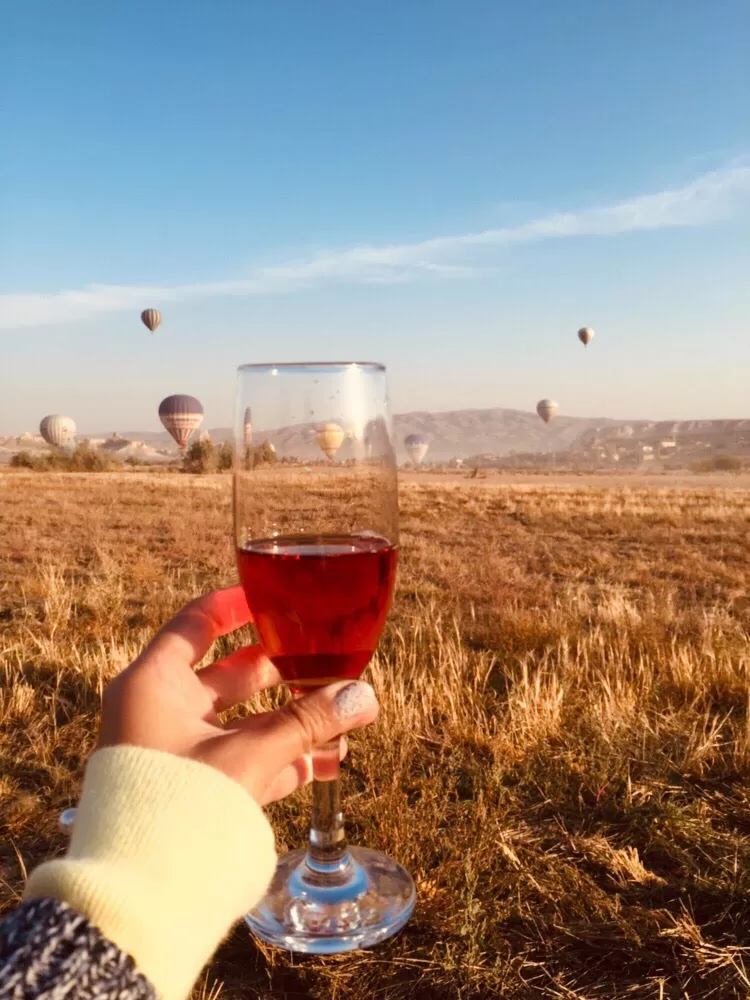 Upon landing they have this "post flight" celebration with champagne and bonus point, you also get a freaking Flying Certificate which I thought was ridiculously cool. It makes for the best souvenir ever!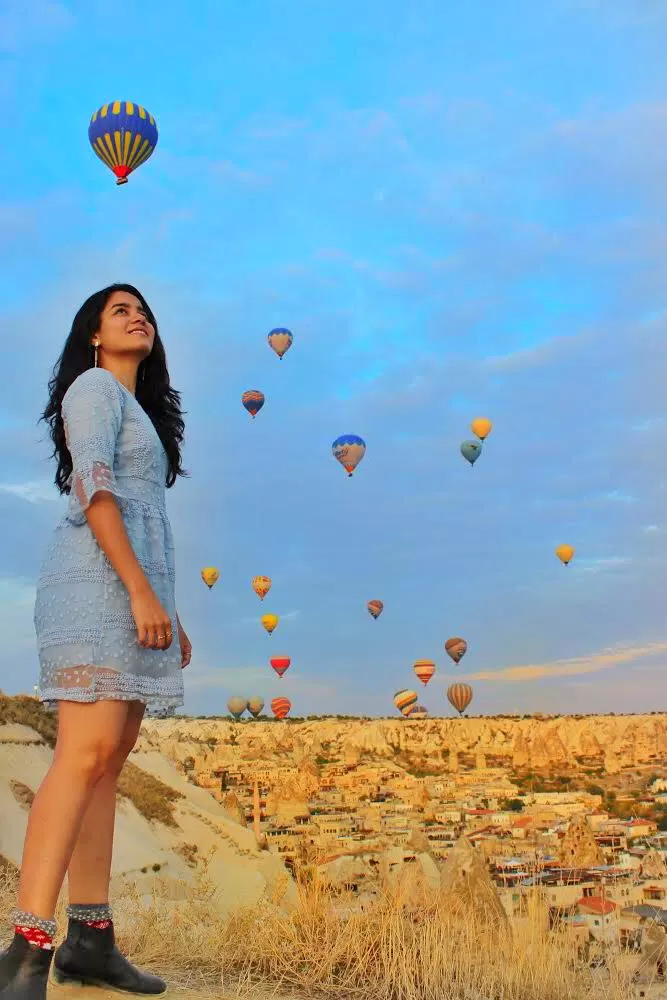 Final Verdict!! Flying over the valleys of Cappadocia is a must do experience. It is going to take your breath away. You are going to fall head over heels in love with it's landscapes, hills and rocks and Cappadocia is worth falling in Love for!
Frequent Searches Leading To This Page:-
Turkey Holiday Package, Tour Packages Turkey, Family Tour Packages For Turkey, Holiday Packages For Turkey, Best Turkey Tour Packages, Holiday Packages To Turkey From Mumbai, Turkey Tour Packages Price