Land, sea and sky adventure in 48 hours? Well, just sort of.
My sister and I, woke up at 4am to catch the first bus going to Oslob. We didn't really have a concrete plan on what to do for the next 48 hours, just that she wanted to swim with the whale sharks and I wanted to go to the beach.
It was already past 7 AM, when we reached Tanawan, Oslob. When we got off the bus, we went to the nearest beach resort to have our names listed for the whale shark watching. Locals have to pay 500 Pesos (11USD) while foreigner's fee is 1000 Pesos. We waited for almost two hours for our turn, they only allot 30 minutes per group to interact with the whale sharks.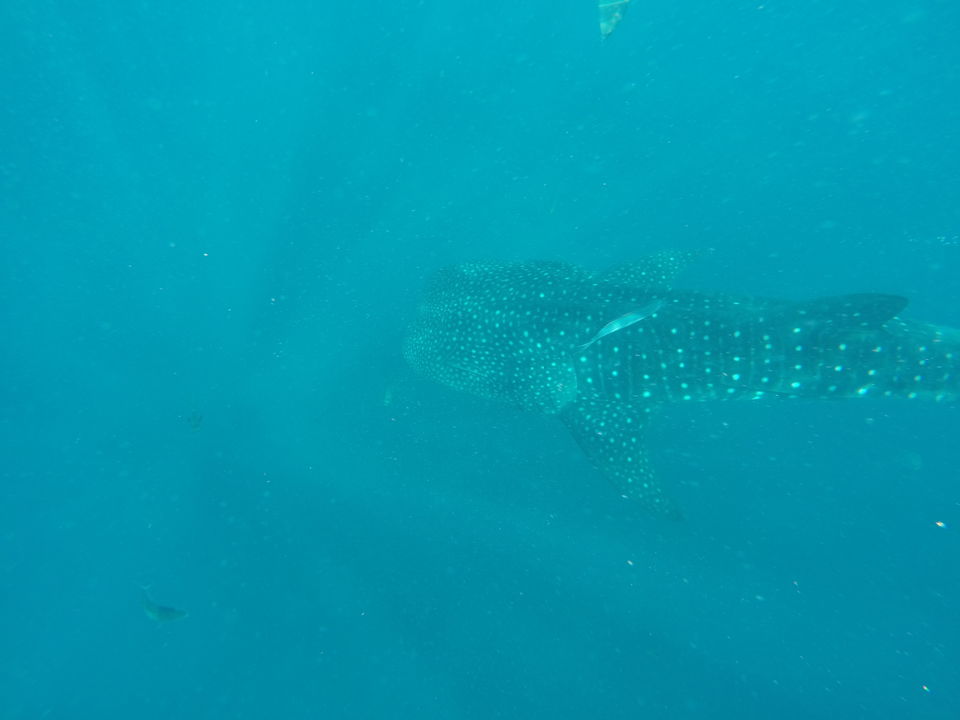 After that, we planned on going to Tumalog Falls but decided to go trekking instead. We just felt kind of adventurous at that time I guess. Ha ha. So, off we go on another adventure. We rode the next bus going to Dalaguete. It's only a 20 minute ride and tell the driver to drop you off at Mantalungon. You could start your trek there or opt to ride a habal-habal (motorcycle) for 50 pesos and it will save you an hour of walking! We chose the latter and got off near the market and walked for 30 minutes 'til we reached the highest peak in Cebu, the Osmena Peak.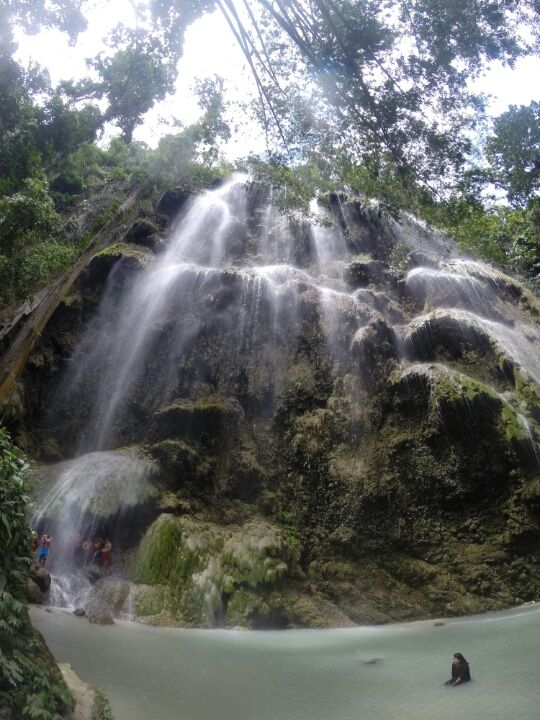 ( Tumalog Falls. we weren't able to visit)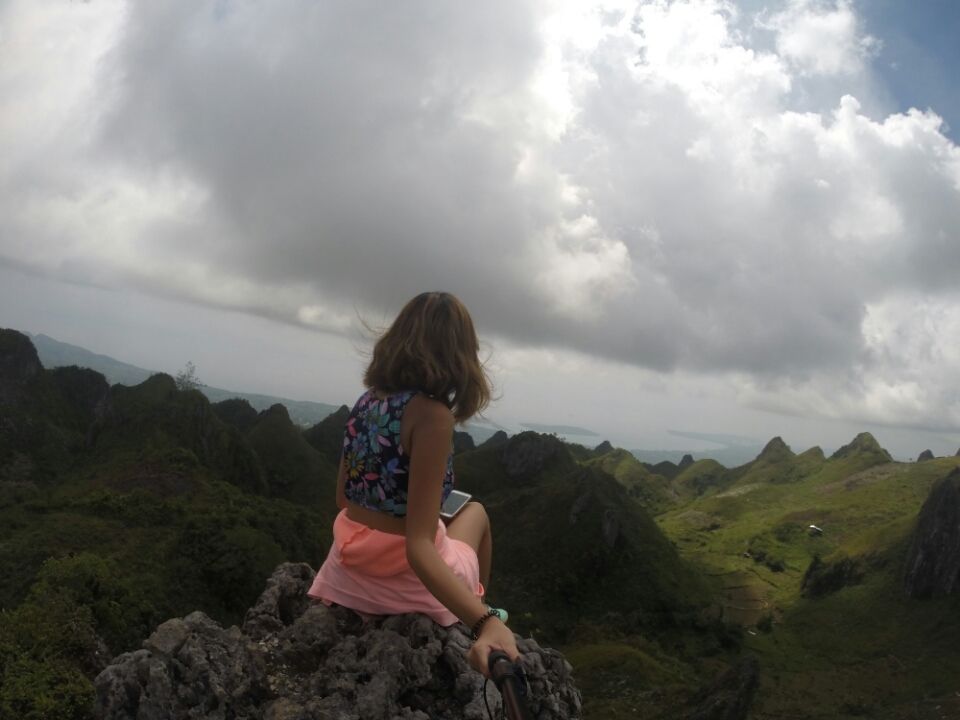 Osmeña Peak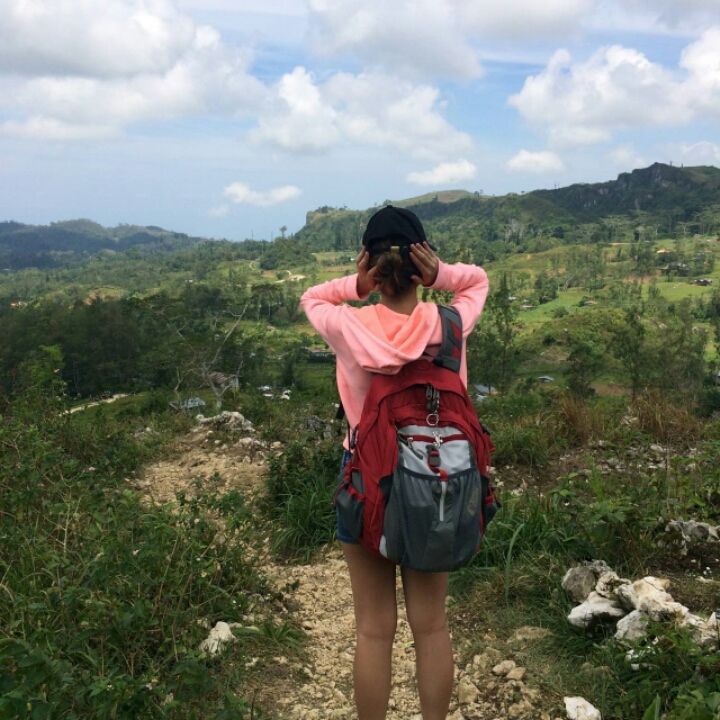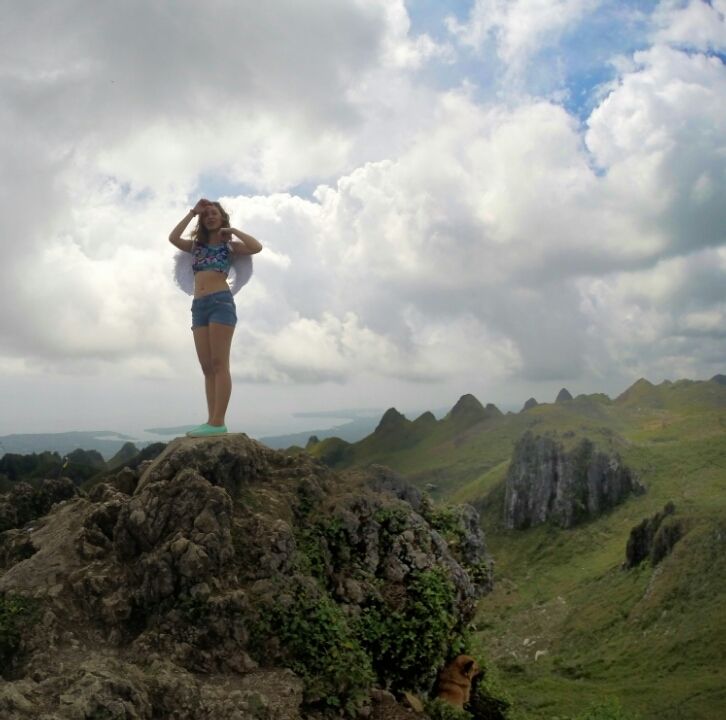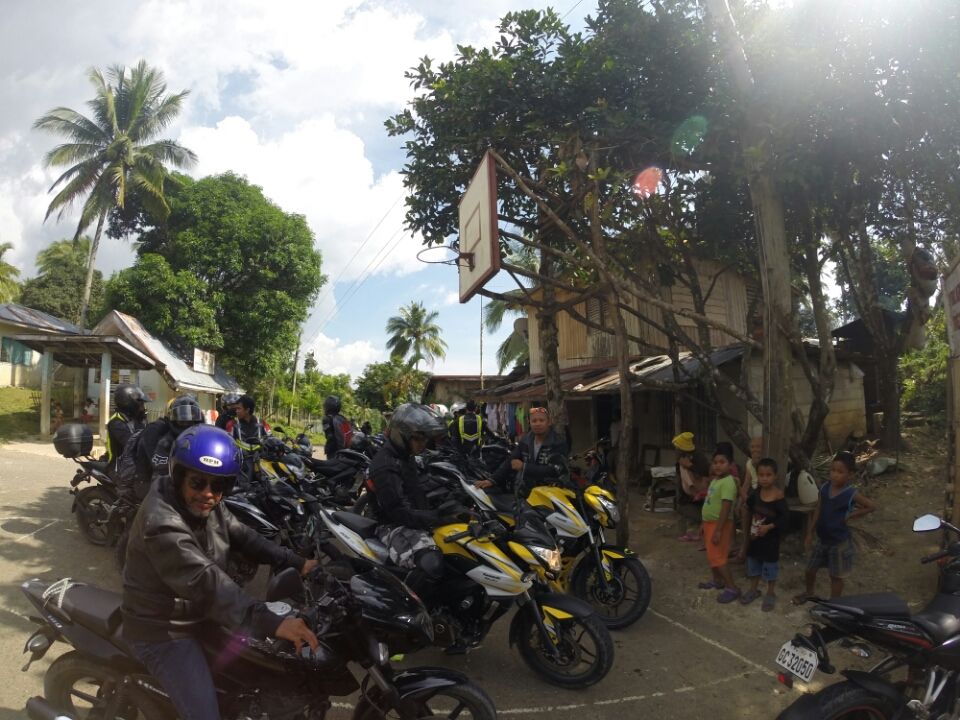 When we got there, there were lots of bikers and surprisingly, I knew one of them. He told me that they were biking around southern Cebu and are on their way back to the city. I told him that me and my sister are planning to go to Kawasan falls and spend the night in Moalboal. Luckily, he offered to take us there cause it's just on their way. Ye hey, free ride! We were able to save 500 Pesos :)
It was already dark when we got to Basdaku, Moalboal and we didn't have any hotel reservations. We just rented a room near the beach for 1,200 Pesos, it's a bit pricey but we're so tired already to look for a place to stay. A lady approached us and asked us if we wanted to go island hopping the next day, which would cost 2500 Pesos. We wanted to do it but we didn't bring a lot of money with us, so we politely declined. After dinner, the lady approached us again and told us that there's a couple who wants to go island hopping also, and we could just share the boat to save money. And we were feeling adventurous again and decided to go with it. Didn't really regret our decision to go island hopping with strangers, cause we instantly became friends. During the island tour, we were able to go snorkeling, swam with lotssss of sardines and ate fresh sardines! Because we started at 8am, we missed the dolphins in Pescador Island :( Maybe, next time.
After the island tour, my sister and I were already planning to go home but our new friends didn't want to go yet. So, I proposed to go to Carcar, which is a 45 minute drive, just to eat ice cream. Catching a ride back to the city from Carcar was a bit difficult, we stood there for almost 30 minutes but all the buses where full. We just thought of hitchhiking, good thing a kind lady gave us a ride to Carcar Market. When we got off, we decided to go inside the market and eat lechon (roasted suckling pig) before going home. It was the most spontaneous adventure I had and I was grateful I was able to share it whit my sister :)