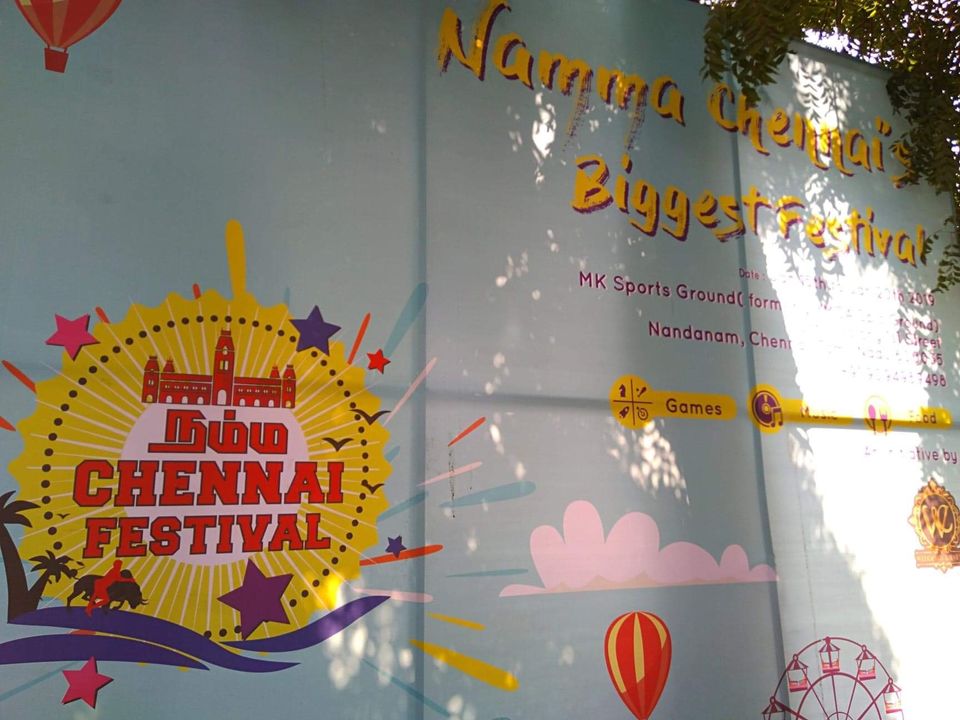 The first question, that came to my mind was, "How will we spend five days, holidays" My daughter coolly replied, "Let's roam amma". No doubt, weather in Chennai, is very cold this year, infact I am wearing sweater- a very surprising fact, so I half nodded saying, "Yes". My immediate next question was, "You plan" My daughter, wonderfully pushed, the ball on my court saying "You are a travel writer, why don't you plan" I sharply looked at her, "I mean it amma, why don't you plan, you know chennai better". I was born and brought up in Chennai, left chennai after 21 years, and came back to chennai 12 years before. These last fiver years, I went exploring chennai, in my Zen LXI, like never before. Still planning to roam around chennai, gave me jittery feeling. If I was planning for myself, I would have done instantly, but with a teen daughter, planning is tough. The word "Boring", gives lot of irritation. After two days dilemma, I finally planned a, 5 day outing in Chennai, gearing the strength, to handle the word, "Boring", from my daughter.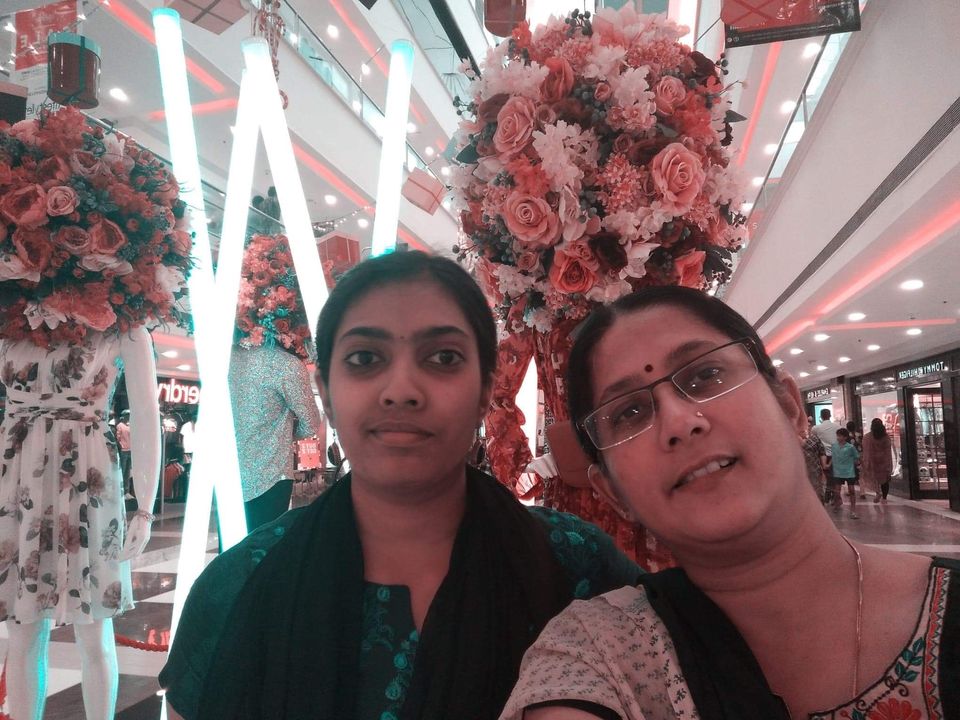 DAY 1☝️- We planned to visit, EXPRESS AVENUE MALL, a very populent mall, near Mount Road, which has enough shops to browse, a huge food court, Funcity and famous Escape Cinemas. We reached the mall by 4pm, and planned to survey every shop, though we spent more time at starmark-a book shop, had heavy food at Food court, and played almost all games at Funcity. Since we didn't get tickets for "Pettai" and "Vishwasam", we couldn't get into, Escape cinemas.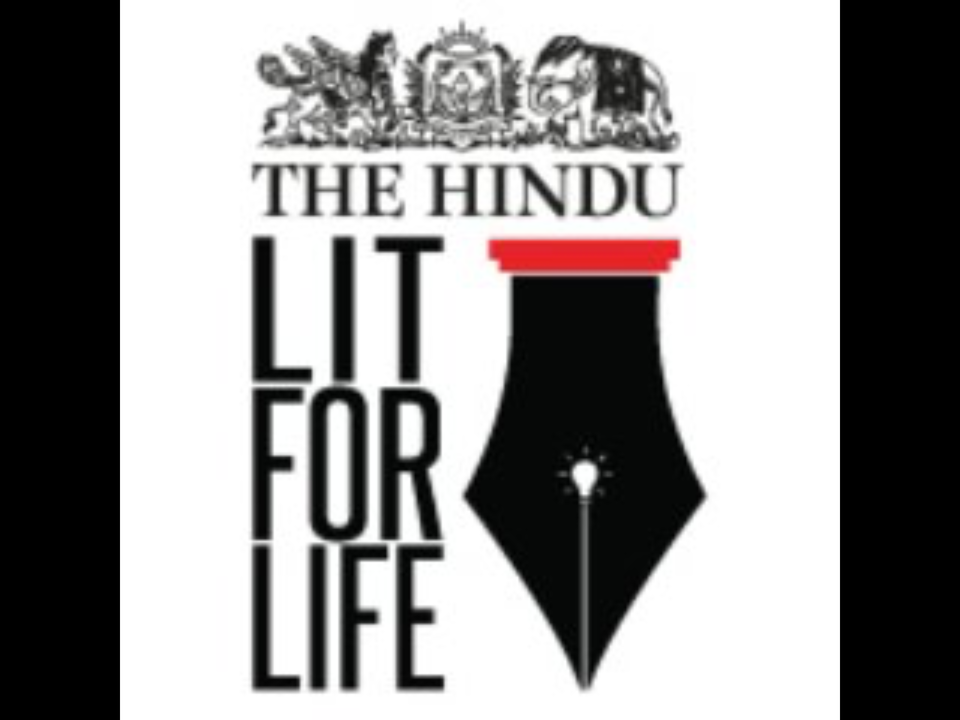 -DAY 2☝️- We planned to spend at, HINDU LIT festival, for I had registered, for a travel photography workshop. A very popular literary festival, that happens every year. We reached the premises by 2pm, and I went to attend the workshop,while my daughter was one among the spectators, watching the live shows happening. There were talks, presented by many eminent writers, small skits, speeches on English literature, was shared. By the time we got home, our mind was boosted, with lot of information, which urged me to write.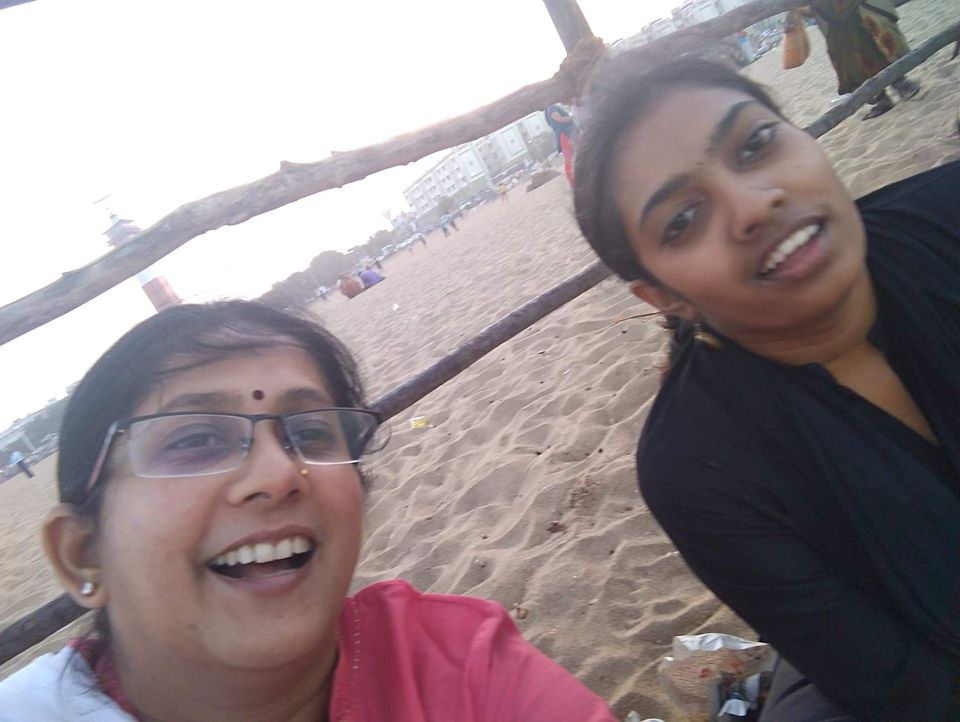 -DAY 3☝️- MARINA BEACH, the second largest beach in the world, a very popular hangout play for Chennaities. This is my first time to the beach, during winter, for it is a place, crowded enjoying the cool waters at 5pm. We found a spot, to sit and mainly guard the chappals, while my daughter went ahead, to enjoy the beach waters. After one and half hours, we reached the street food shops, had enough bite of Bhajjis, raw mango, kulfi, hot coffee, and headed back home. As we were returning, I realised gazing at the waves, gave me immense calmness.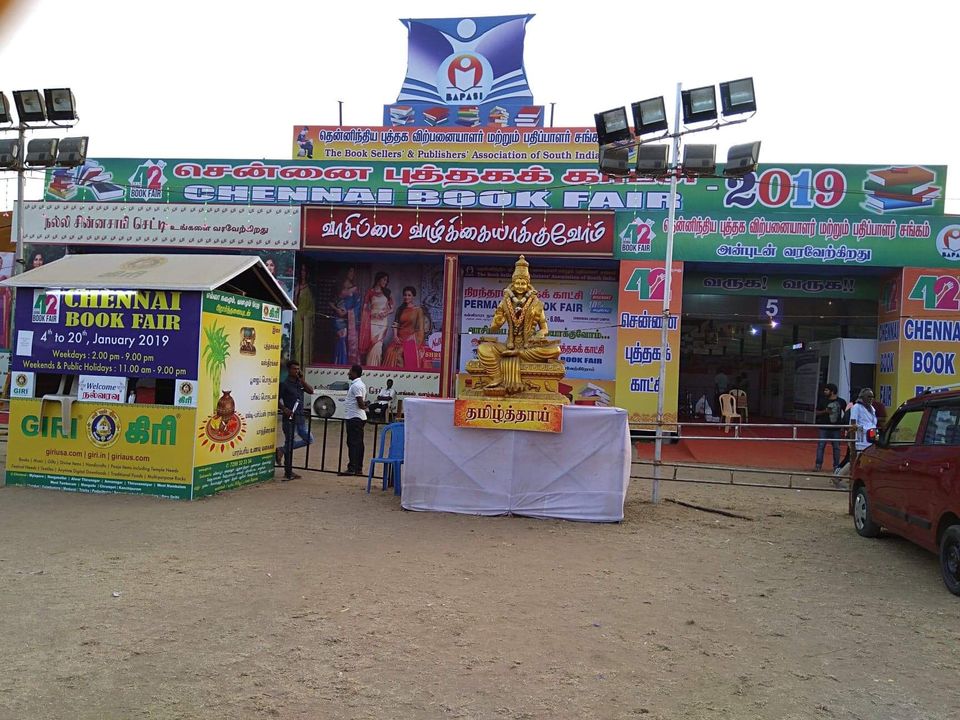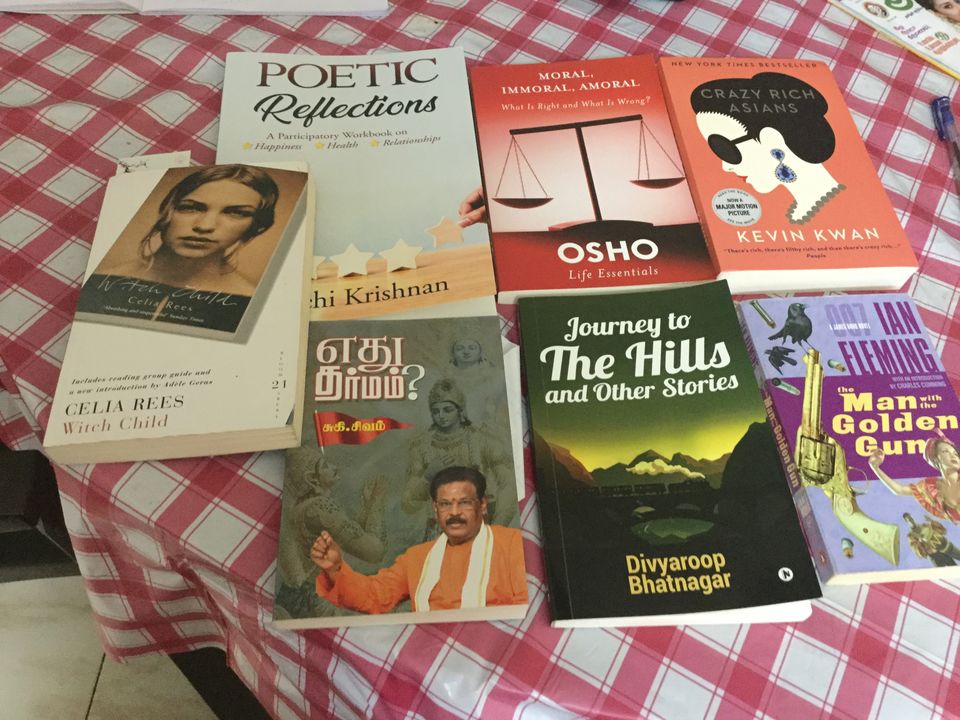 -DAY 4☝️- By 3pm,we reached YMCA grounds, where CHENNAI BOOK FAIR, takes place every year. A very famous fair, for book readers and book lovers. Being a very good friend of books, we surveyed every stall, every section,and ended purchasing books, more than required. This fair is held every year by, BAPASI-Book sellers and Publishers Association Of South India. We spent about three hours, each of us separately and, met at the exit point. There were lot of eatery stalls, on one side, while on the other side, there were book readers, speeches, going on. The moment we hit home, we stocked the books, at our mini library, and started reading them.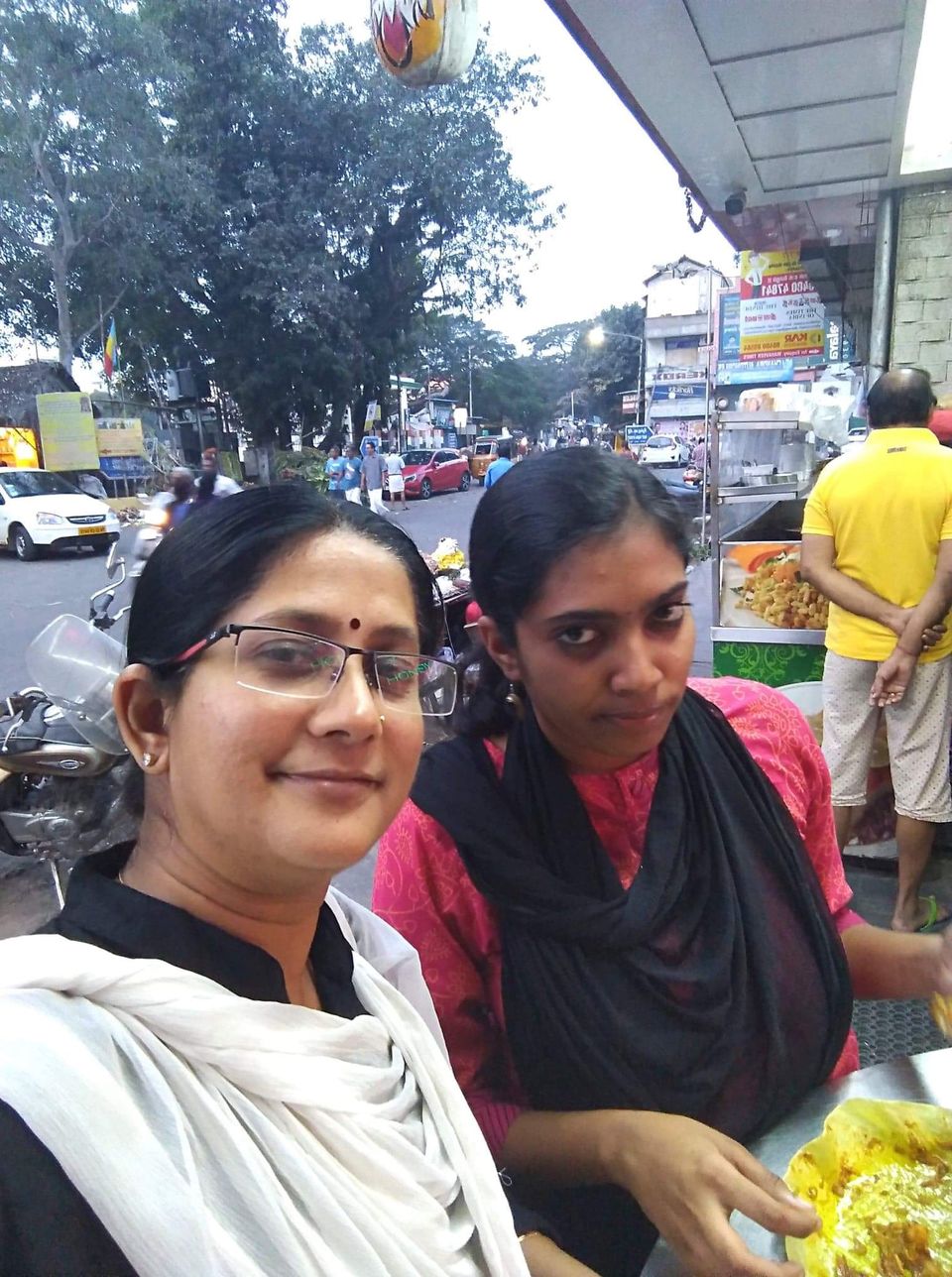 -DAY 5- ☝️-Our last day roaming was towards, MYLAPORE FEST????,that takes place around, ancient Kapaleeshwarar temple every year. It is a three day fest, that has inneumerable heritage walks, old ancient games are played, small skits about Tamil culture, speeches, Carnatic music and Bharathanatyam are performed, variety healthy, traditional street food and, a fest to shop all under one roof, from one end to another. Last year we went for a heritage walk, this year we walked from one end to another end, tasted all South Indian, hot, crispy, street food, purchased lot of Knick knack items, and headed straight to our favourite restaurant, to have night dinner.
Today I look back, at the five hectic days, we spent in Chennai after years,for every year, we usually go out of town to visit temples. Chennai is usually seen in festive mood, all these five days. These five days not only give us enjoyment, but learning too. The best part which I realised at the end of these five days was, I didn't hear the word "Boring" from my daughter.