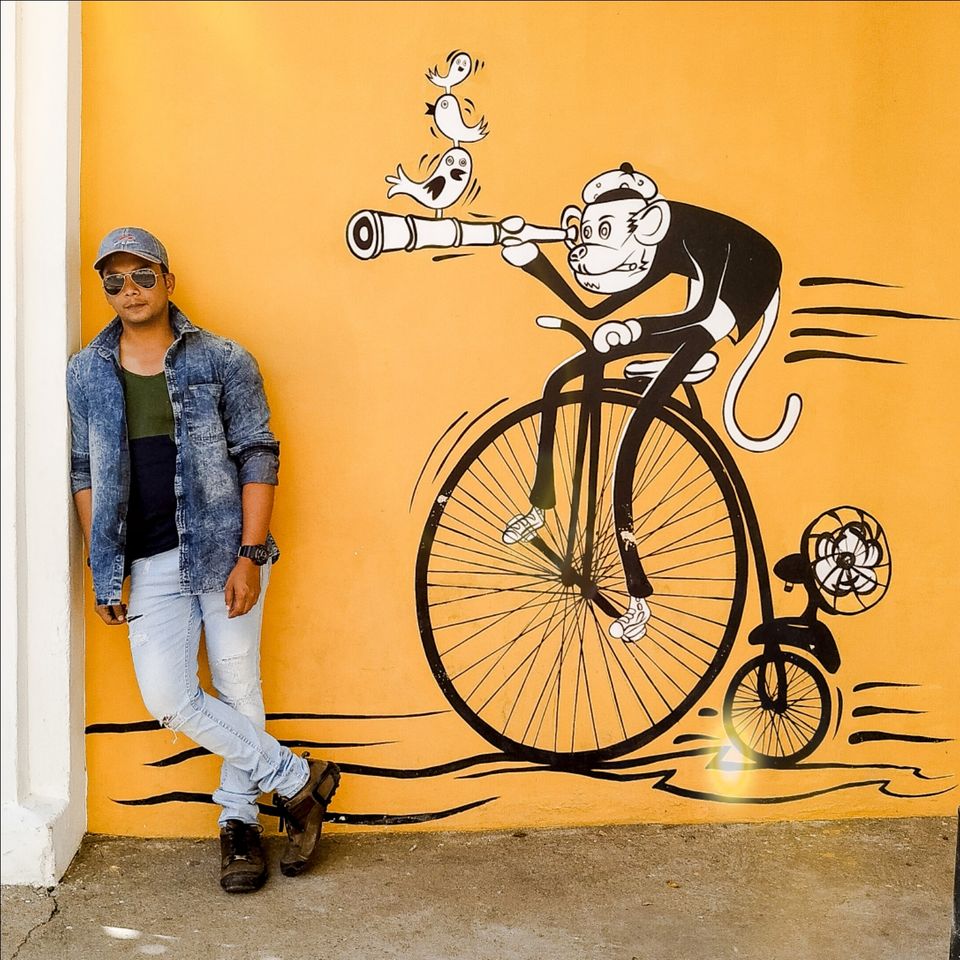 Pondicherry also known as Puducherry.  It is affectionately known as PONDY. PONDICHERRY is has the influence of Dutch, Portuguese, British and French. This place should be on your bucket list and one should come at least once in life time.
Started my day by catching a bus from Mahabalipuram bypass, one can get numerous number of buses for Pondicherry which is just 96kms from Mahabalipuram. If you get a PRTC bus which is Tamilnadu government bus, it will cost you 91/- for a ticket to Pondicherry.
Unfortunately, there had been some strike at Pondicherry and due to which PRTC buses were not allowed to enter Pondicherry city, So they dropped us on Pondicherry Bypass.
Having no idea where to go, I open my GPS Map and spotted my location and I was amazed to see where I was.  The Serenity beach was just walking distance from where I was standing,  so I decided to visit Serenity beach.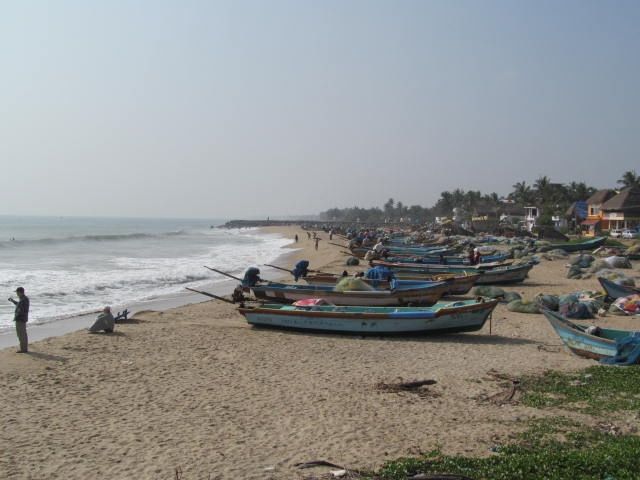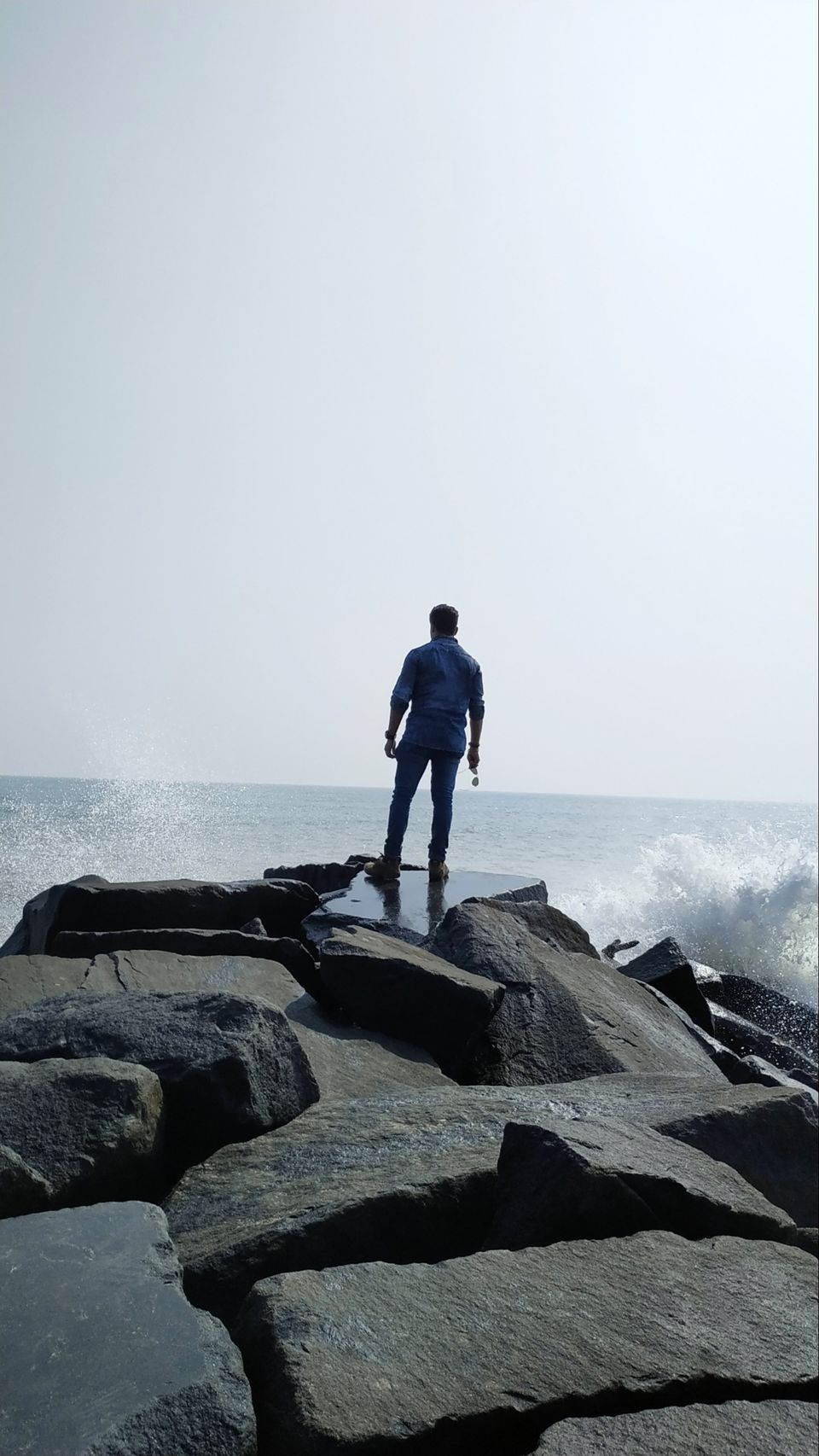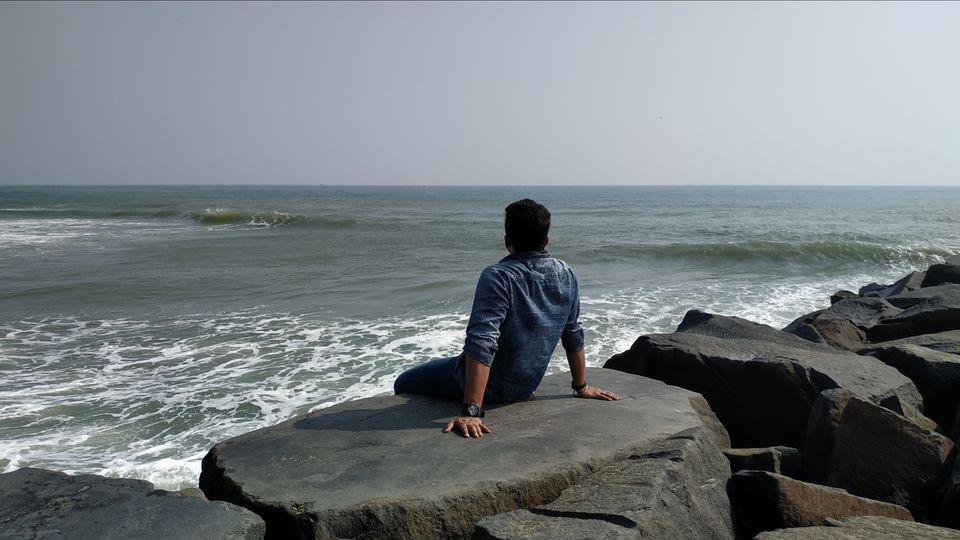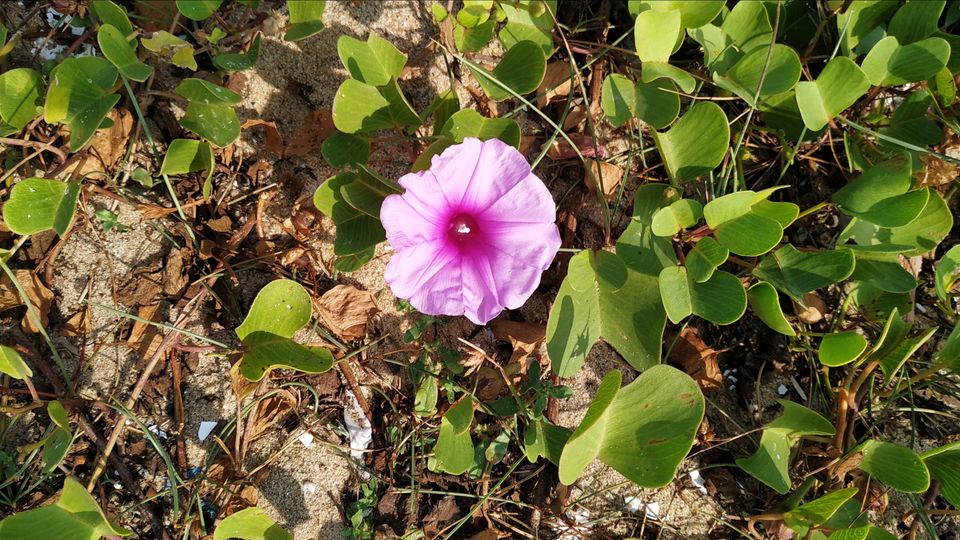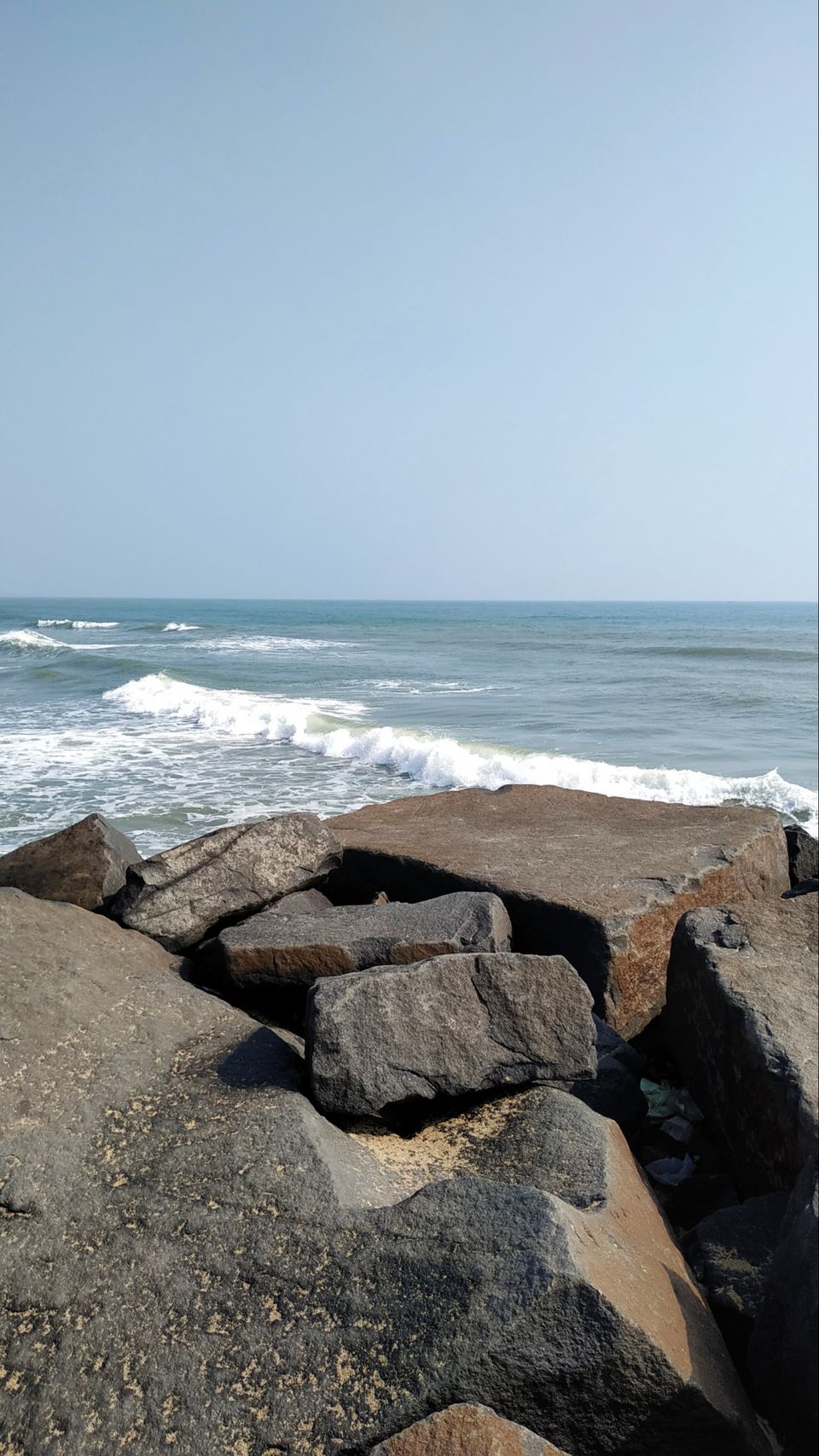 Returning from the beach, back to the Pondicherry bypass spot I took a Auto Rickshaw to Mission street because somewhere I had read that Its a place where I can get cheap rental bikes.  Since it was a strike day,  Rikshawwala seem to desperate and was asking for 300/- for just few kilometers, after rejection and bargain,  I managed to get it in 150/-.
Renting a scooter from shop which costed me 300/- per day(till 9: 30pm), they will keep your Pan card or Aadhaar but need to have your Drivers License. They will ask you if you need Petrol, you can take it from them for 3rupees extra, I took 2litre of petrol which is sufficient to roam in Pondicherry.
Now my next target was to reach to my stay location.  Let me tell you,  I was traveling solo so there wasn't much issue of choosing a place to stay although to save time I had already booked a four bed dormitory hostel named GURUKULAM HOSTEL  from Booking.Com which costed me 500/- per night,  trust me you won't get anything cheaper at this time of the year plus the staff were very nice and place was excellent to stay, they provide separate room for girls and boys but has common Hall and Terrace.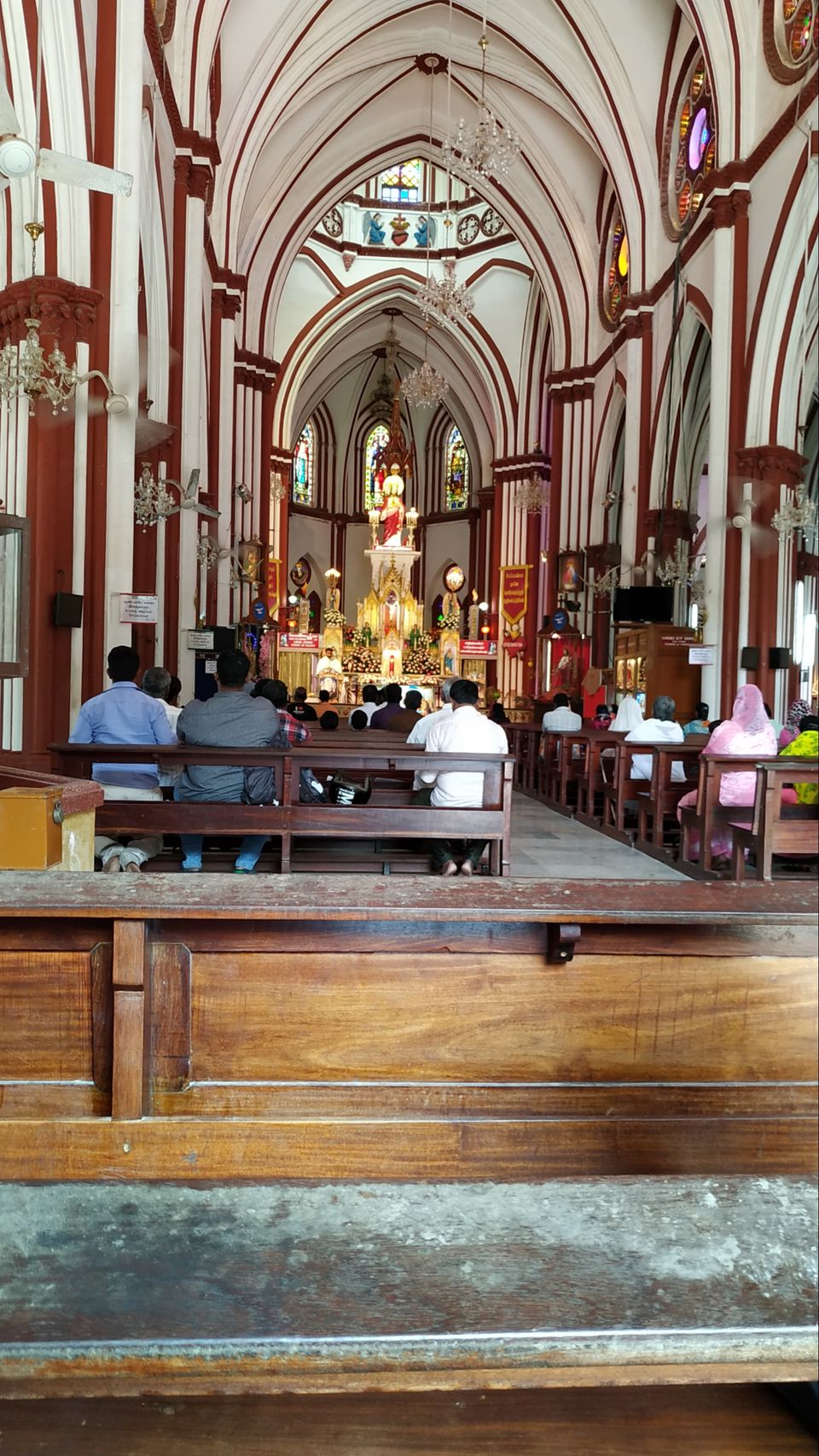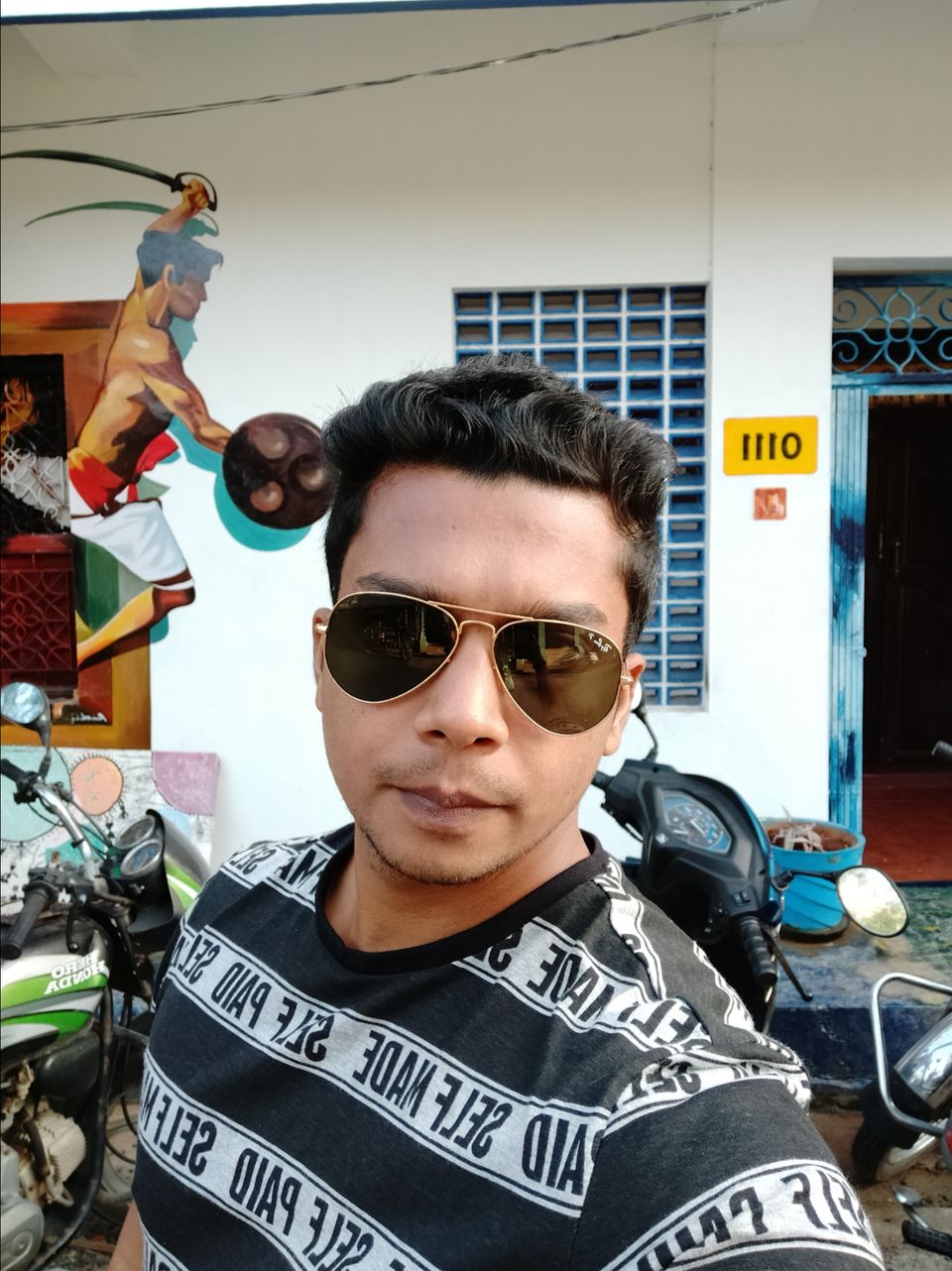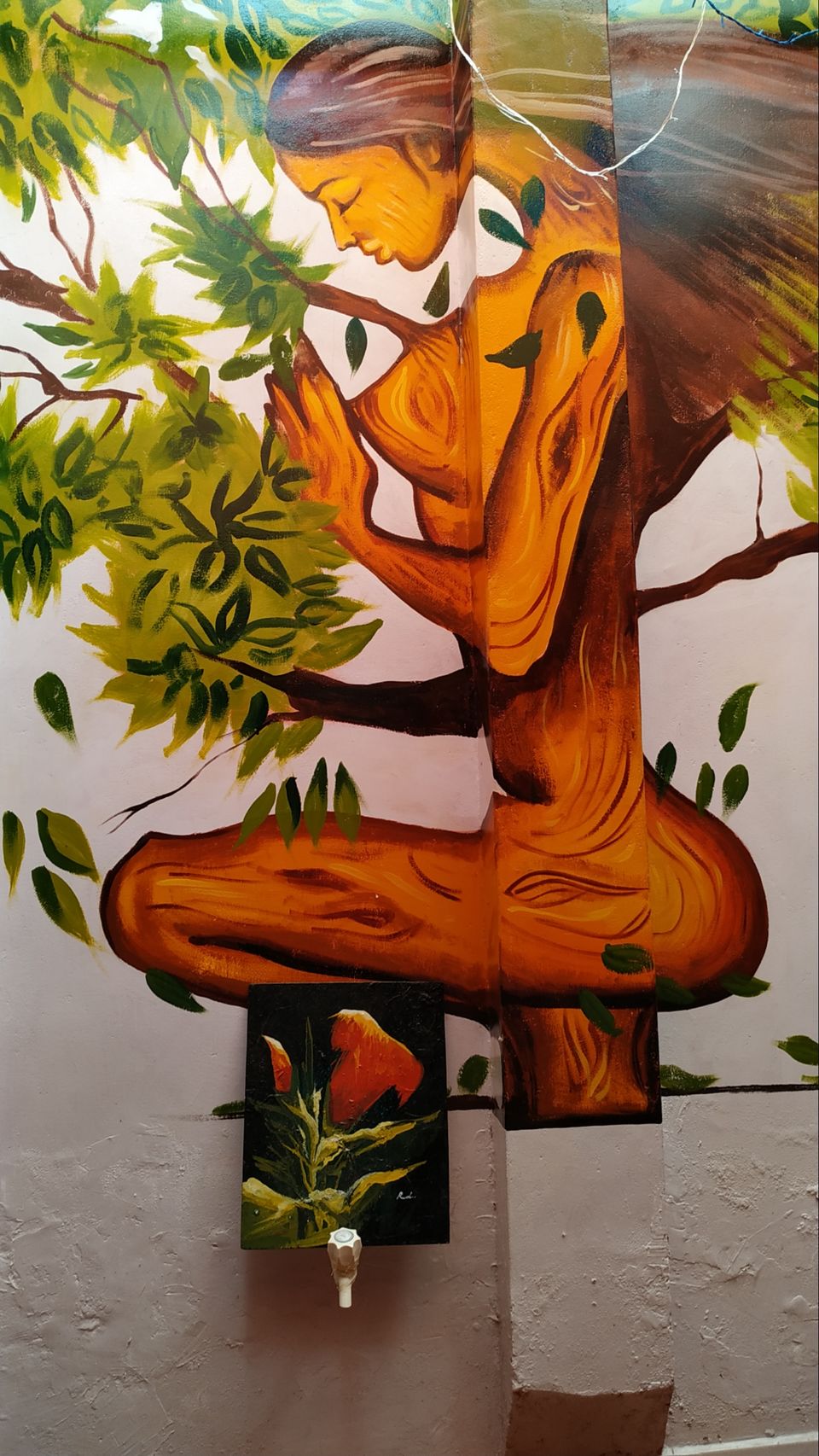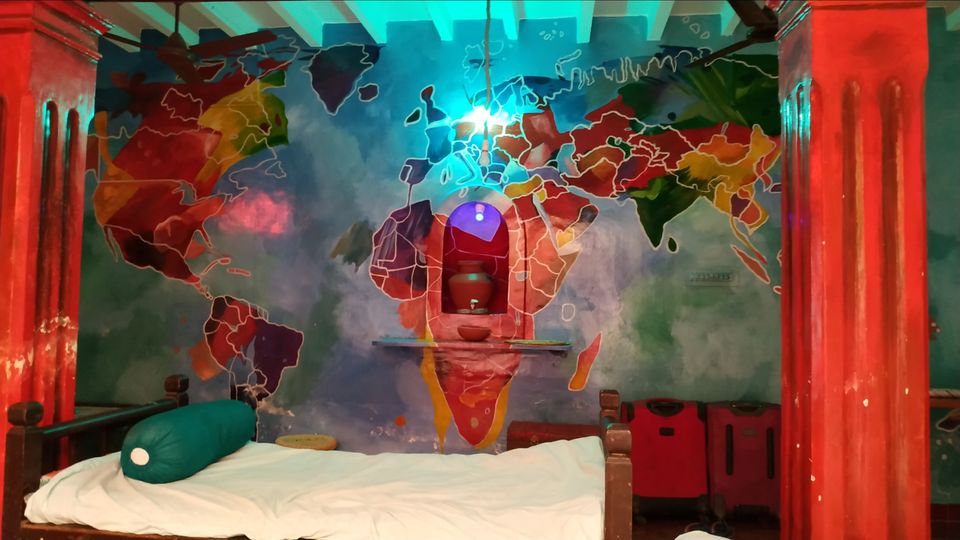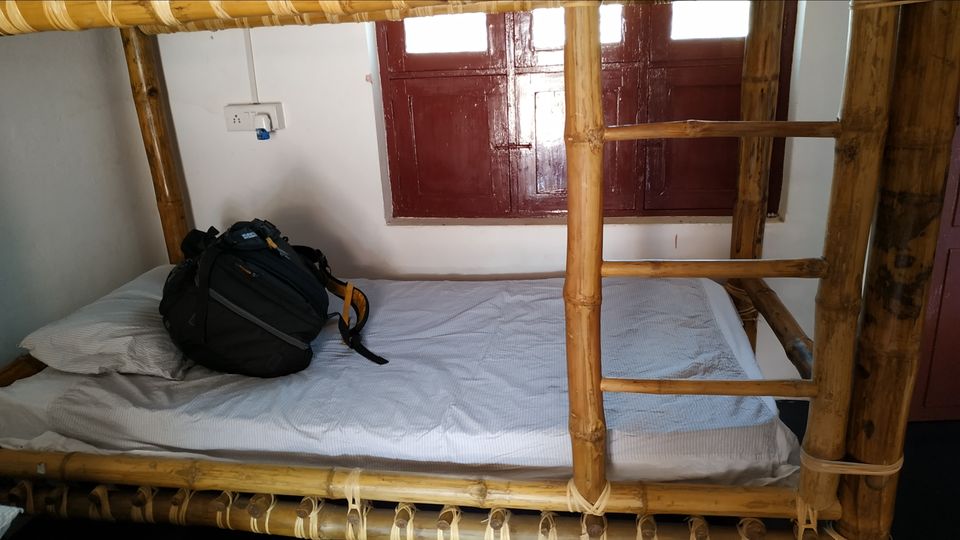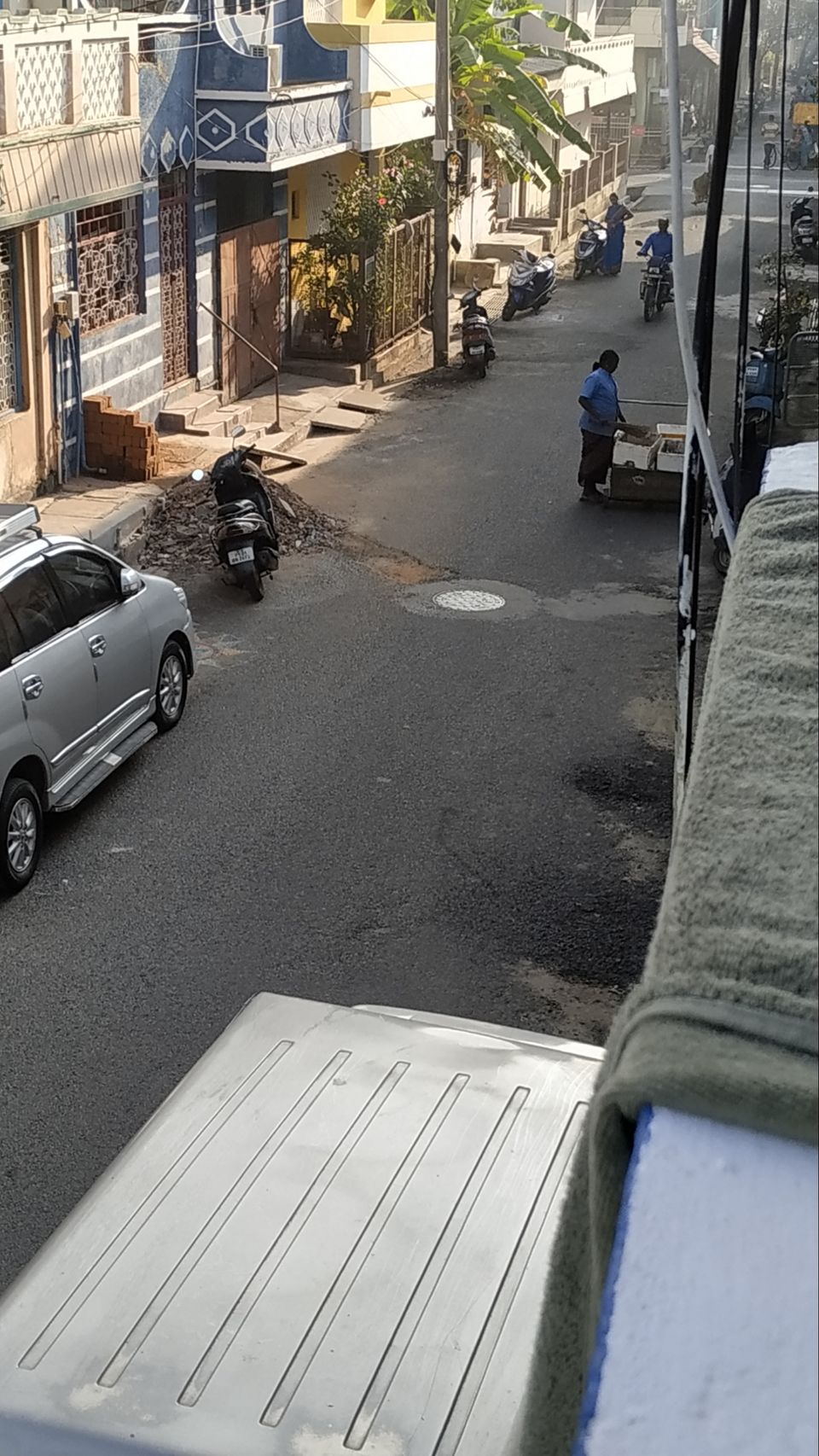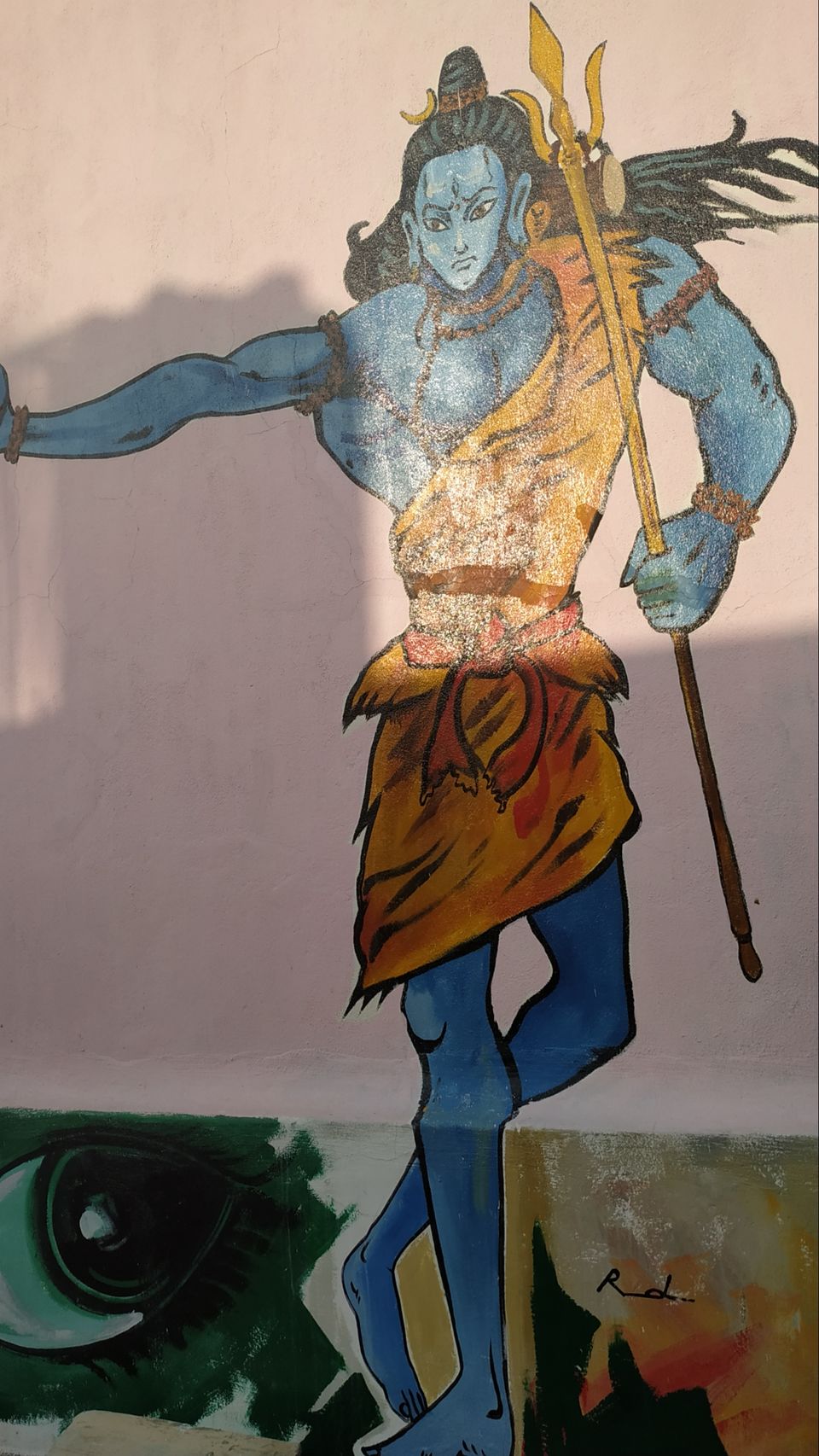 After getting fresh, I moved out for lunch, bad luck all restaurant were closed so I managed to get some biryani which was delicious at just rupees 60/-. I planed to visit Promenade Beach then Sacred Heart Basilica Church and from there I decided to go to Chunnambar Boat House.
1. Promenade Beach/Rock beach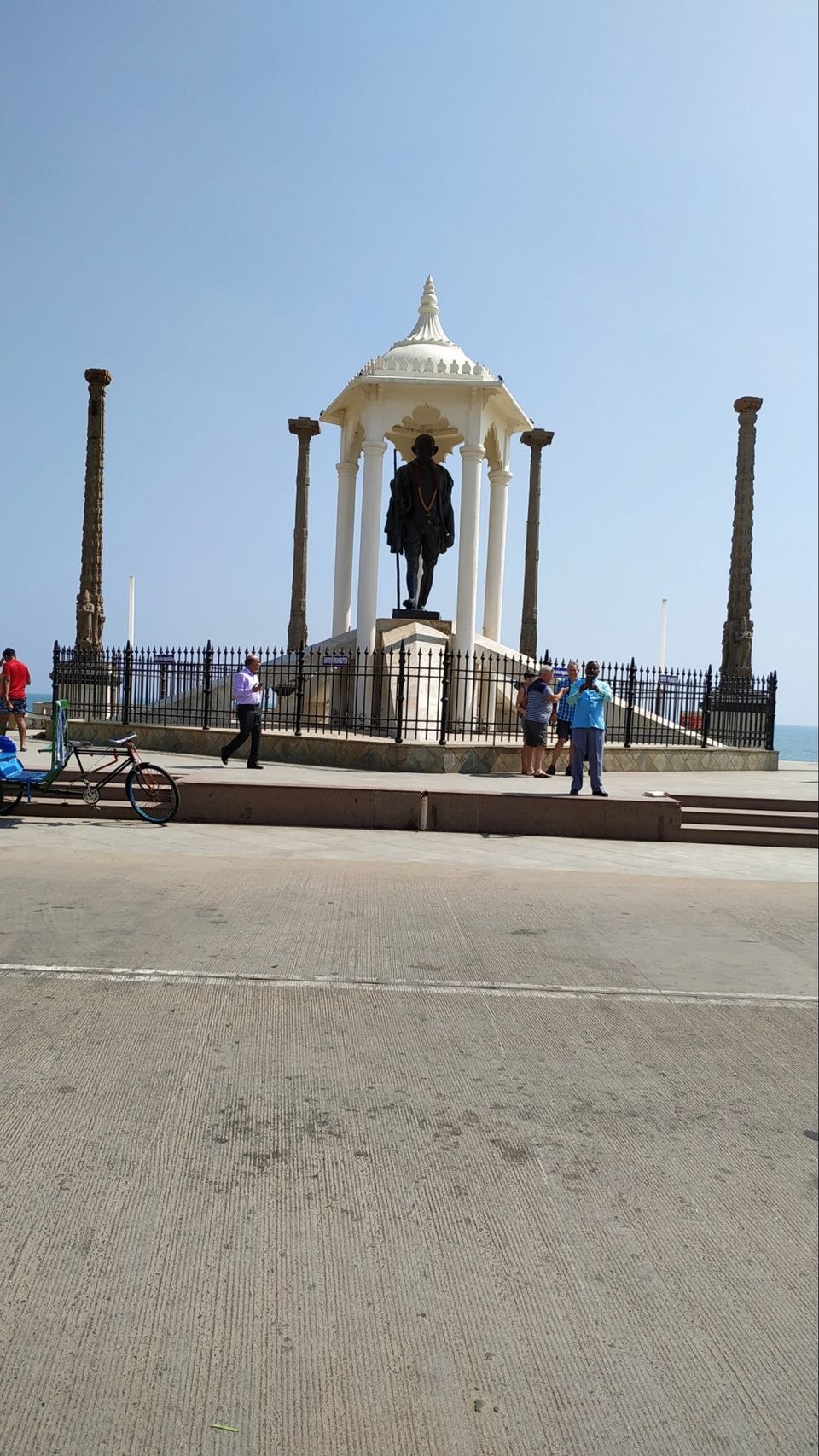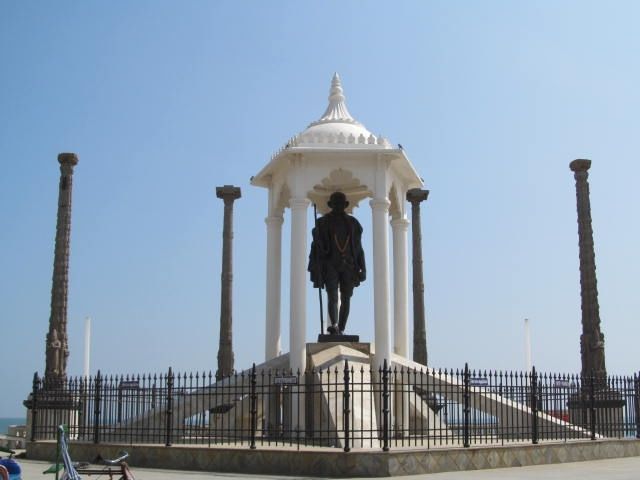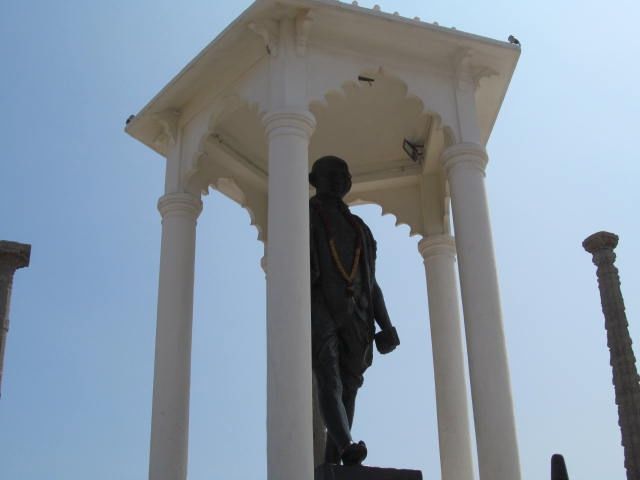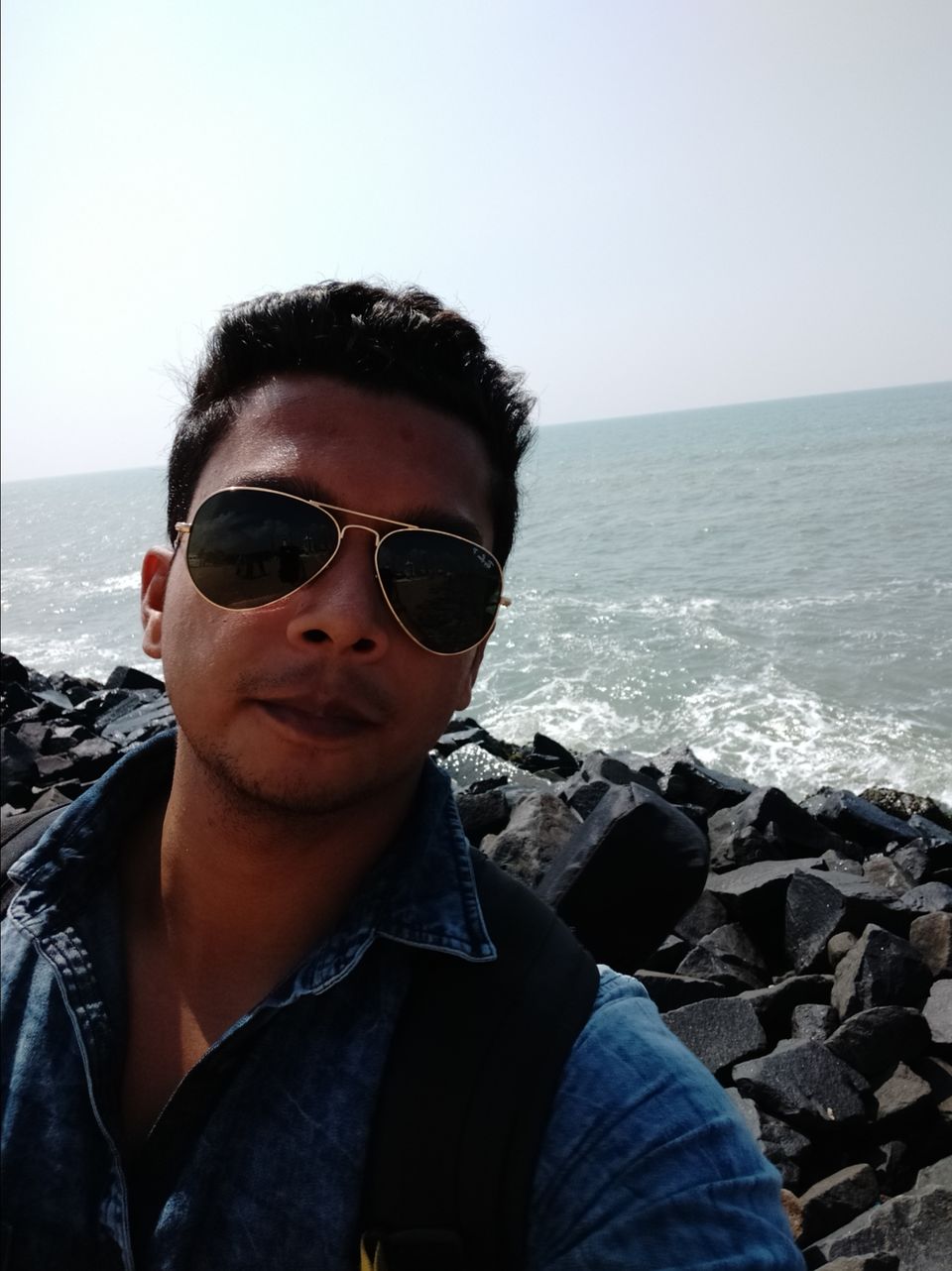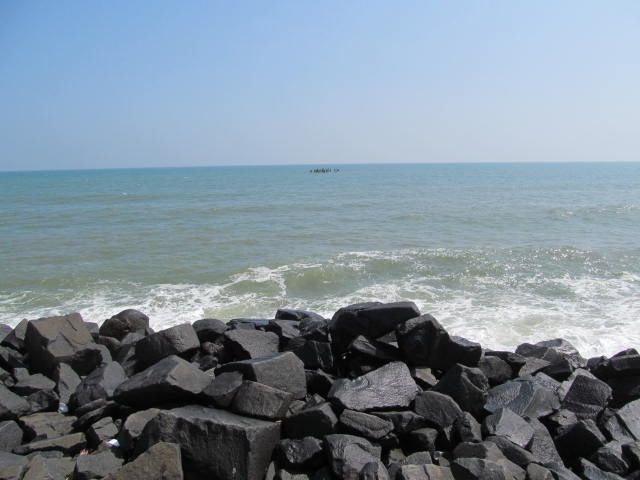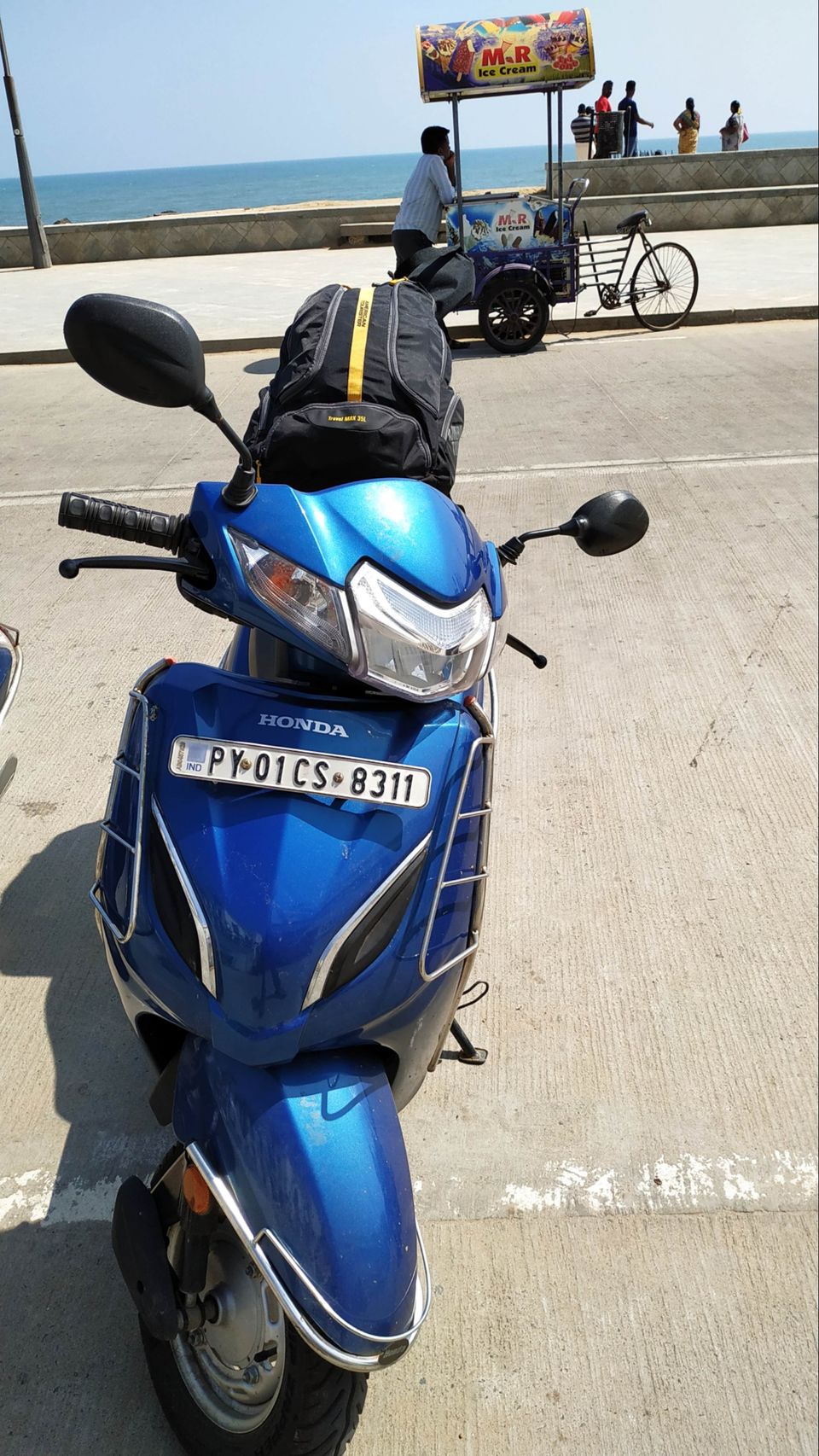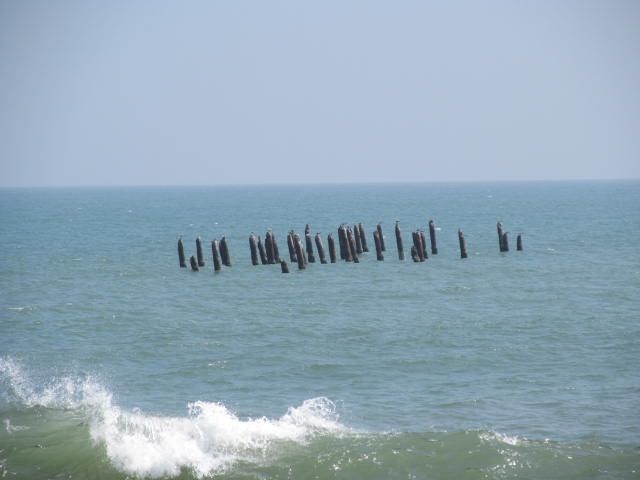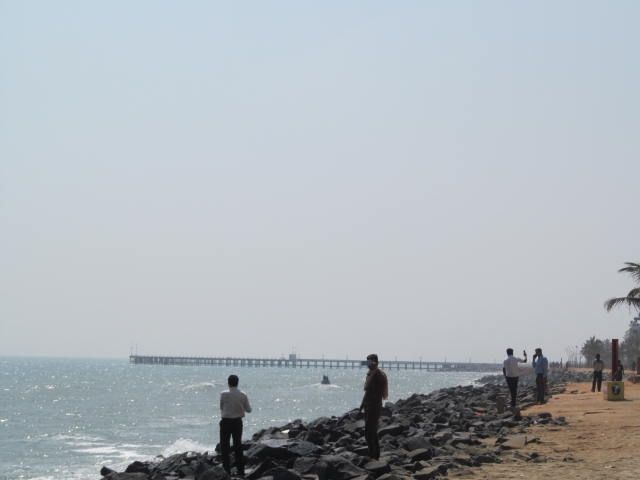 2. Sacred Heart Basilica Church
This Church is just a kilometre away from the beach.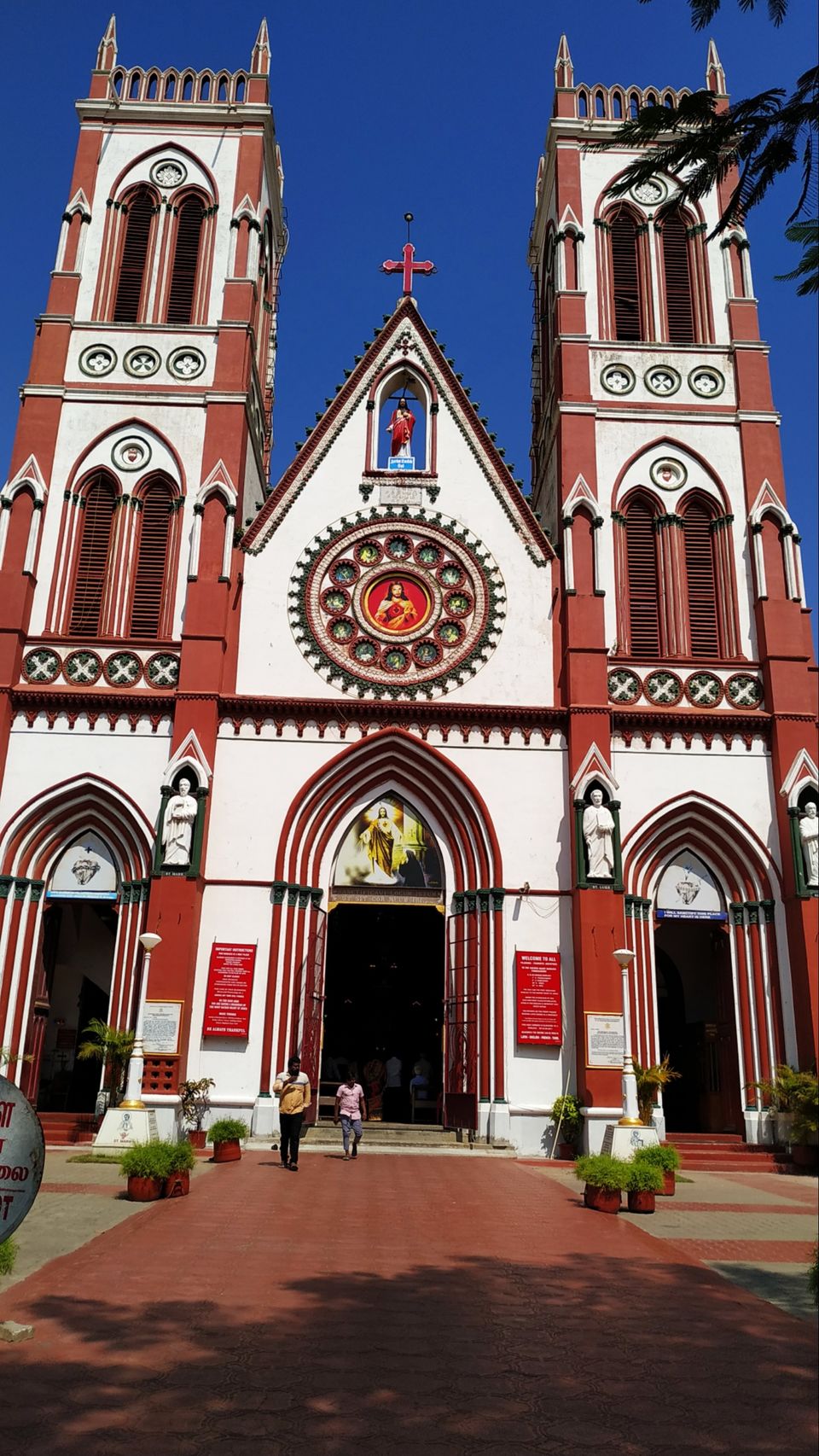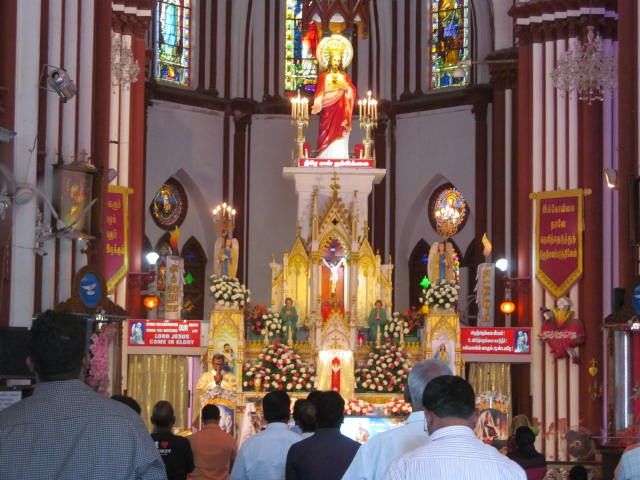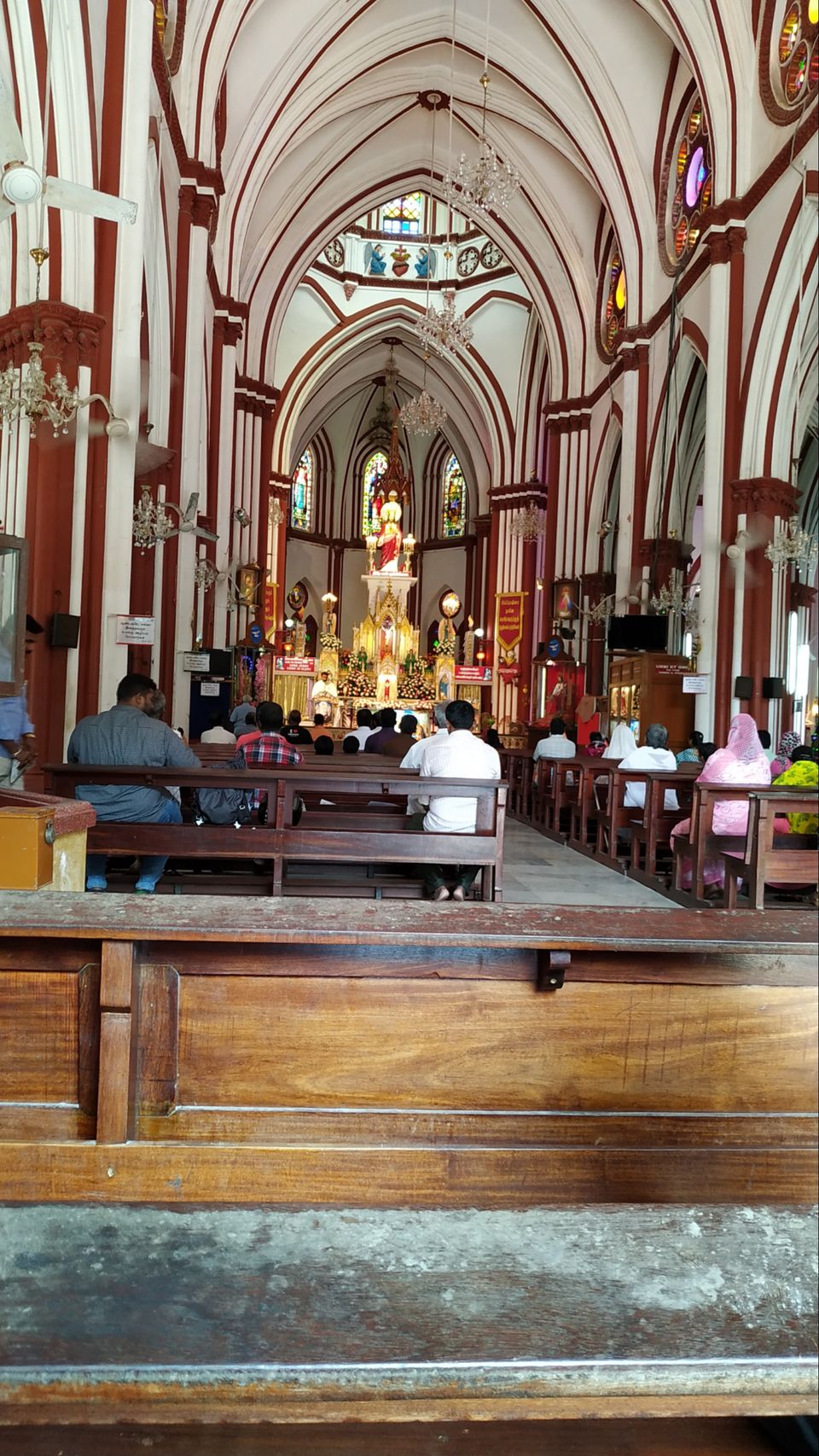 3. Chunnambar Boat House
Chunnambar boat house charges 300/- pp for a boat ride to the PARADISE BEACH and you can stay there for an hour.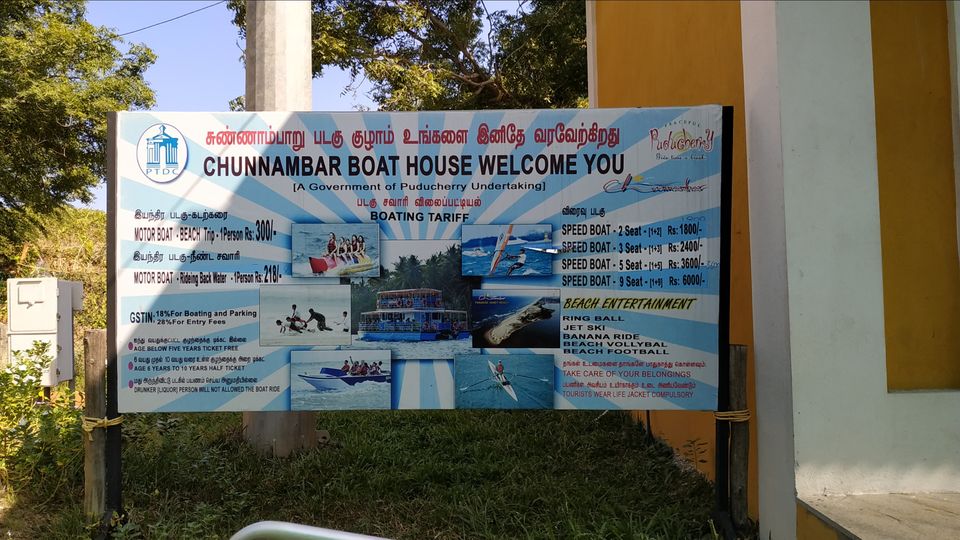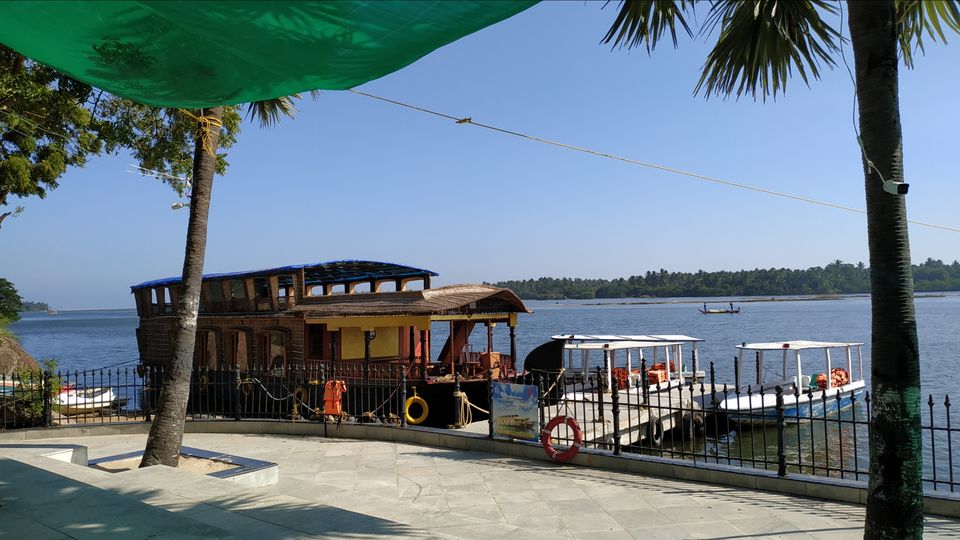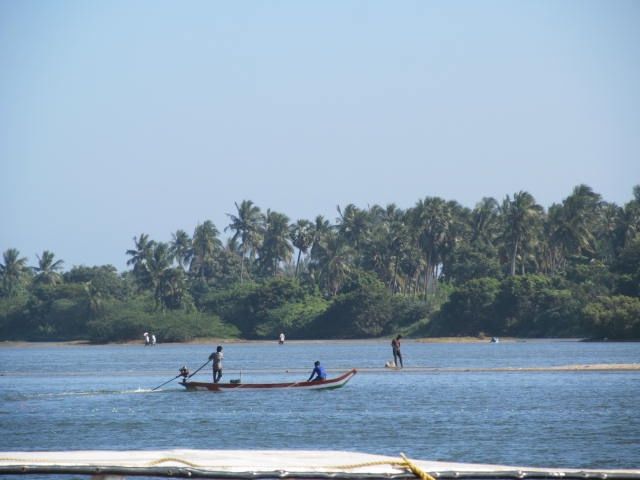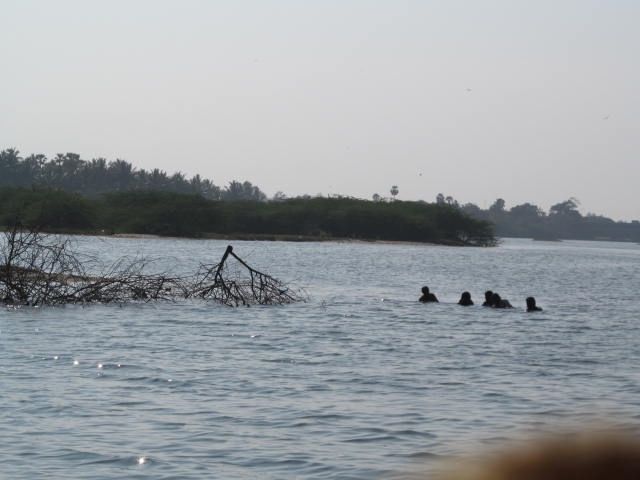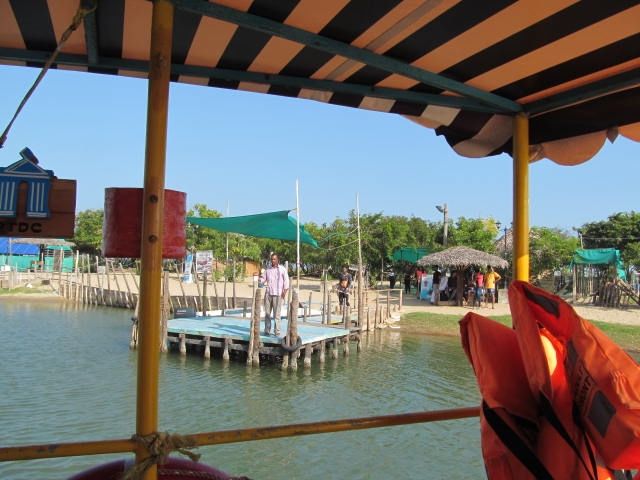 4. PARADISE BEACH
This beach is mother of beach, no wonder why they named it Paradise beach, clean and amazing. This is a must visit place in Pondicherry.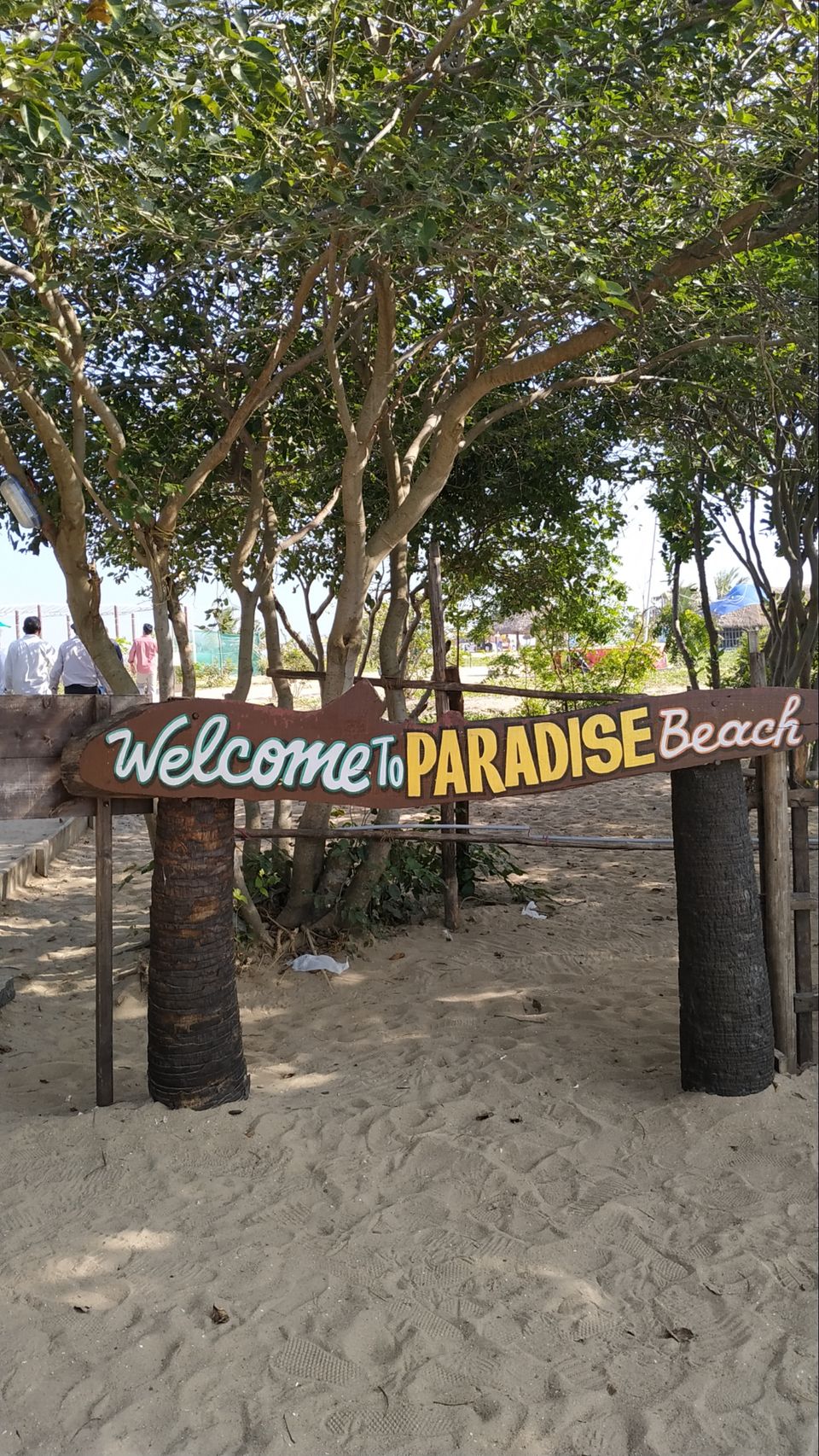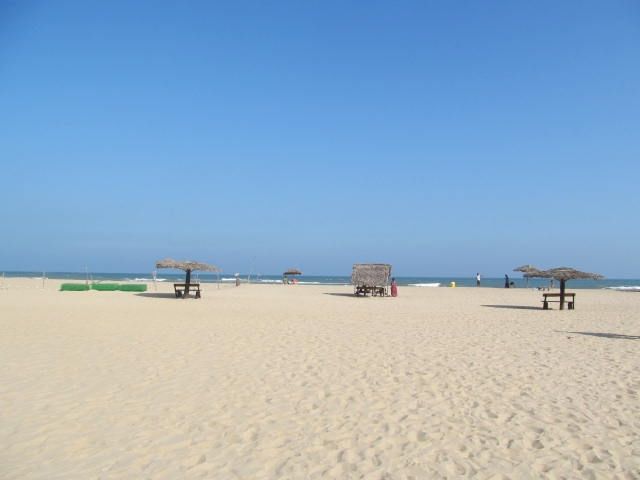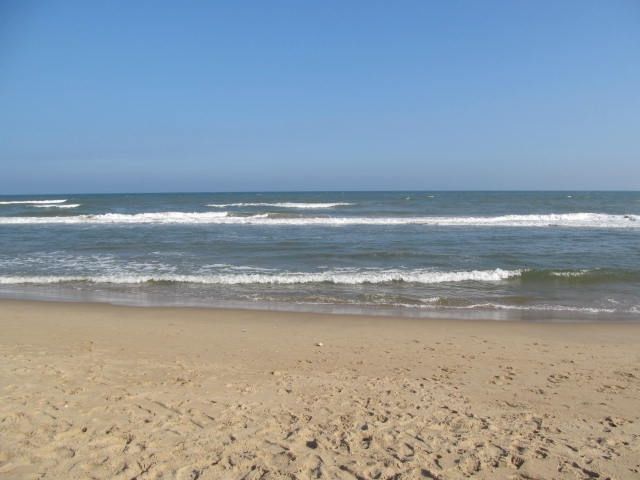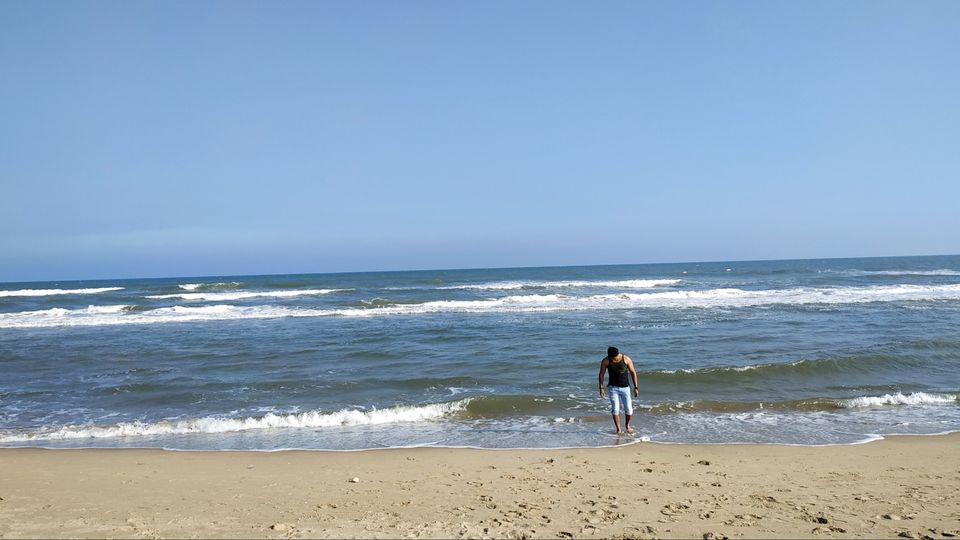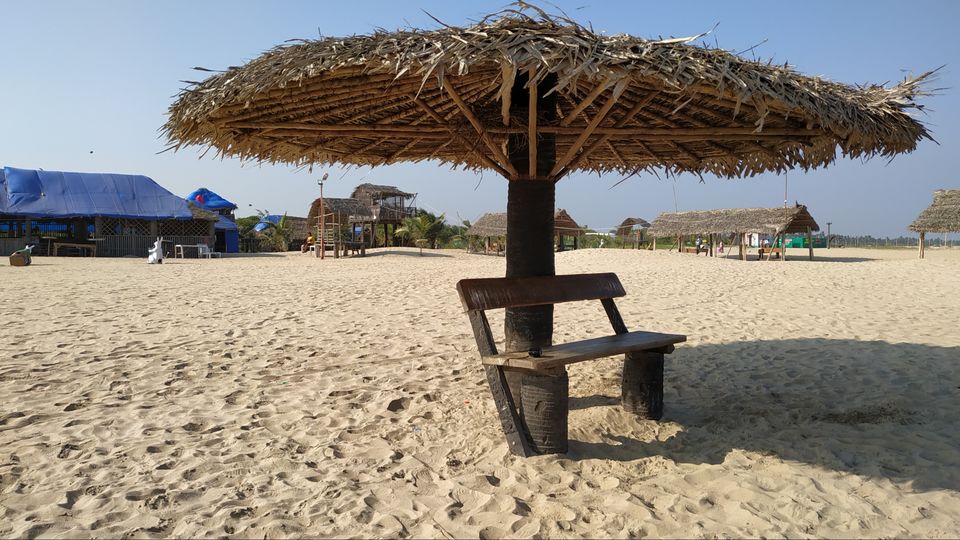 Returning back from Boat house, went to my hostel and took some rest and went out again to Rock beach, during evening all the roads to beach are block by police and one has to park their vehicle few meters away from beach. Here ppl gather at beach and roam, eat and enjoy.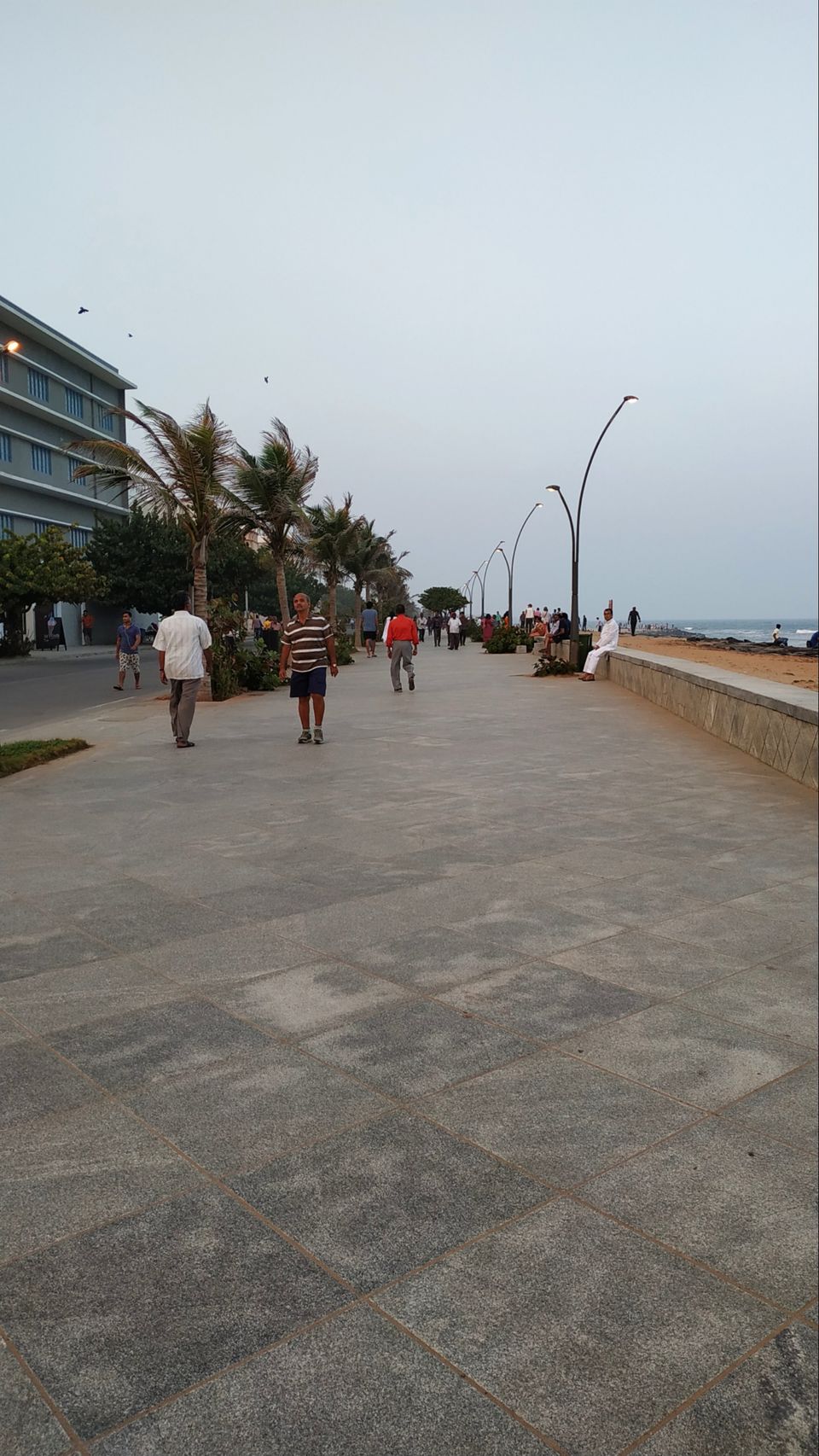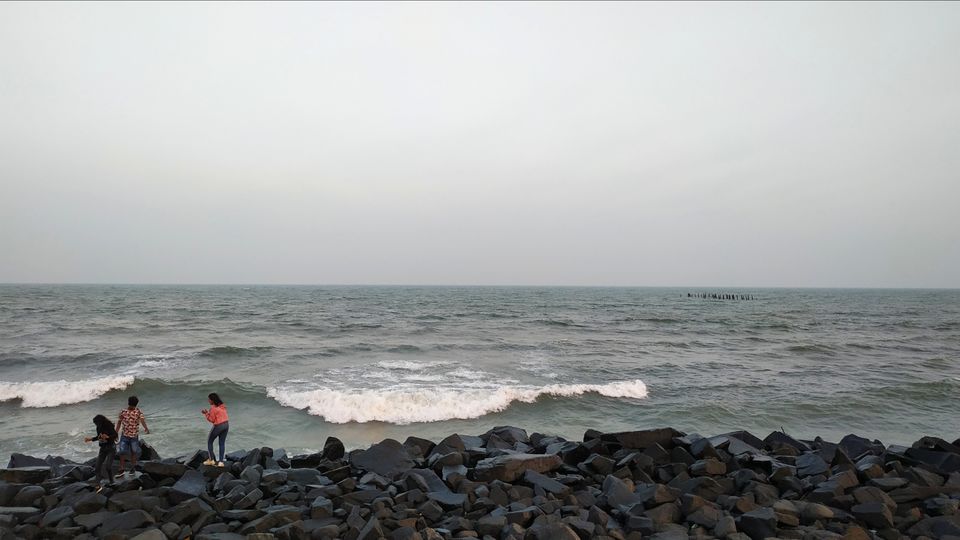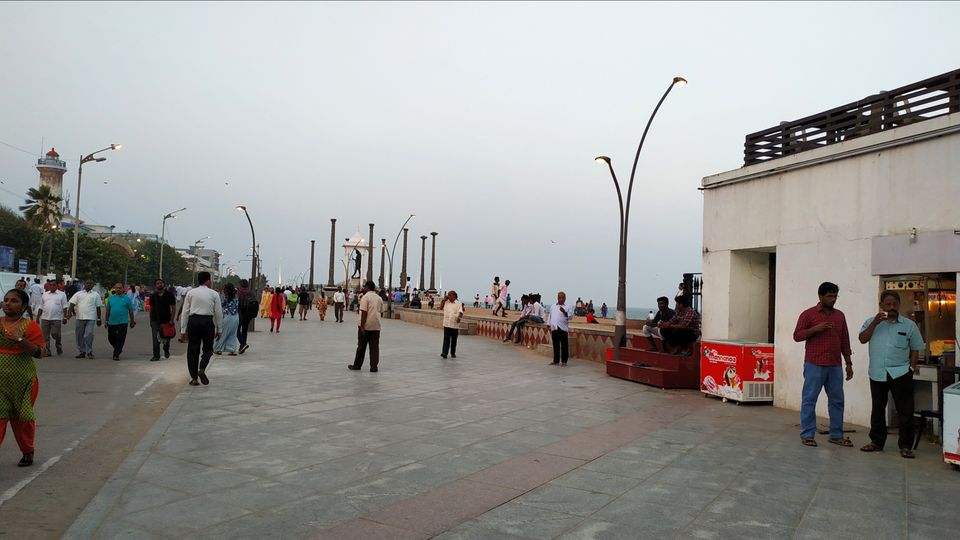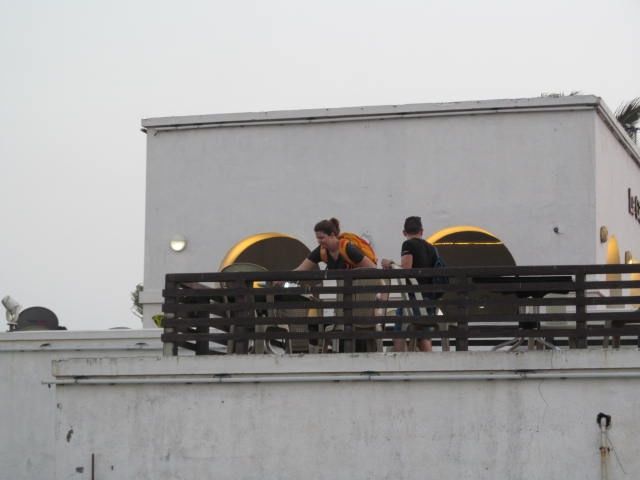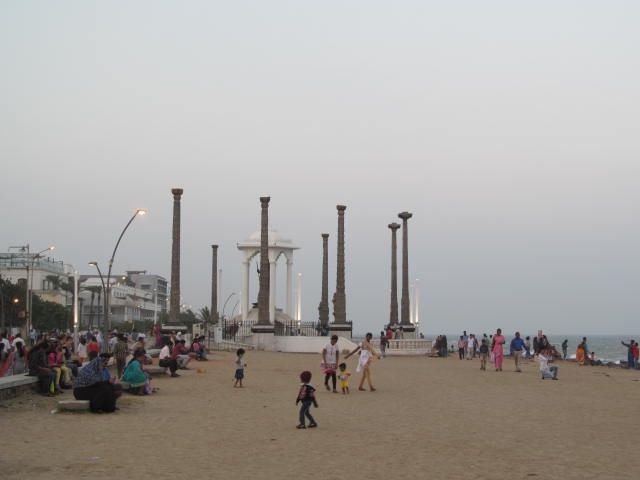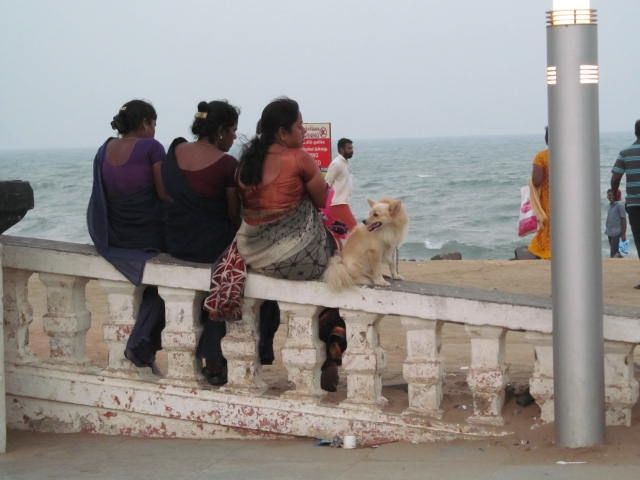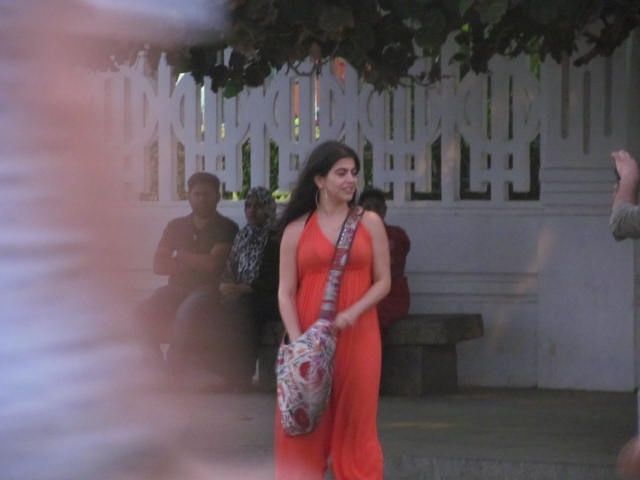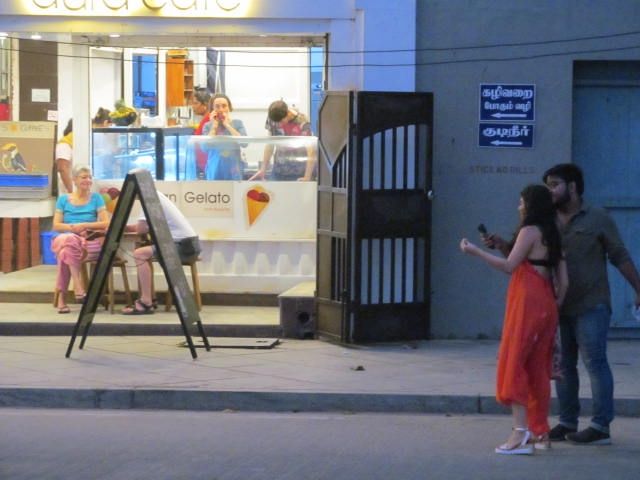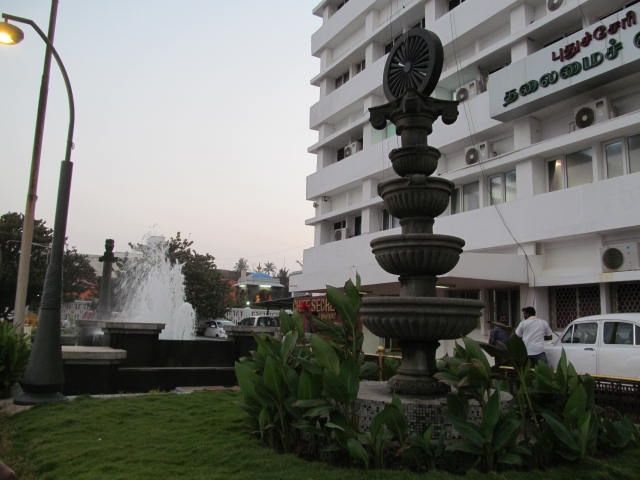 5 Arulmigu Manakula Vinayagar Devasthanam
This is one of the famous temple in Pondicherry, also famous for it elephant 'Shanti' but I went there late evening so she was gone.  Also I did not appreciate animal in chains so I was not so excited to see her.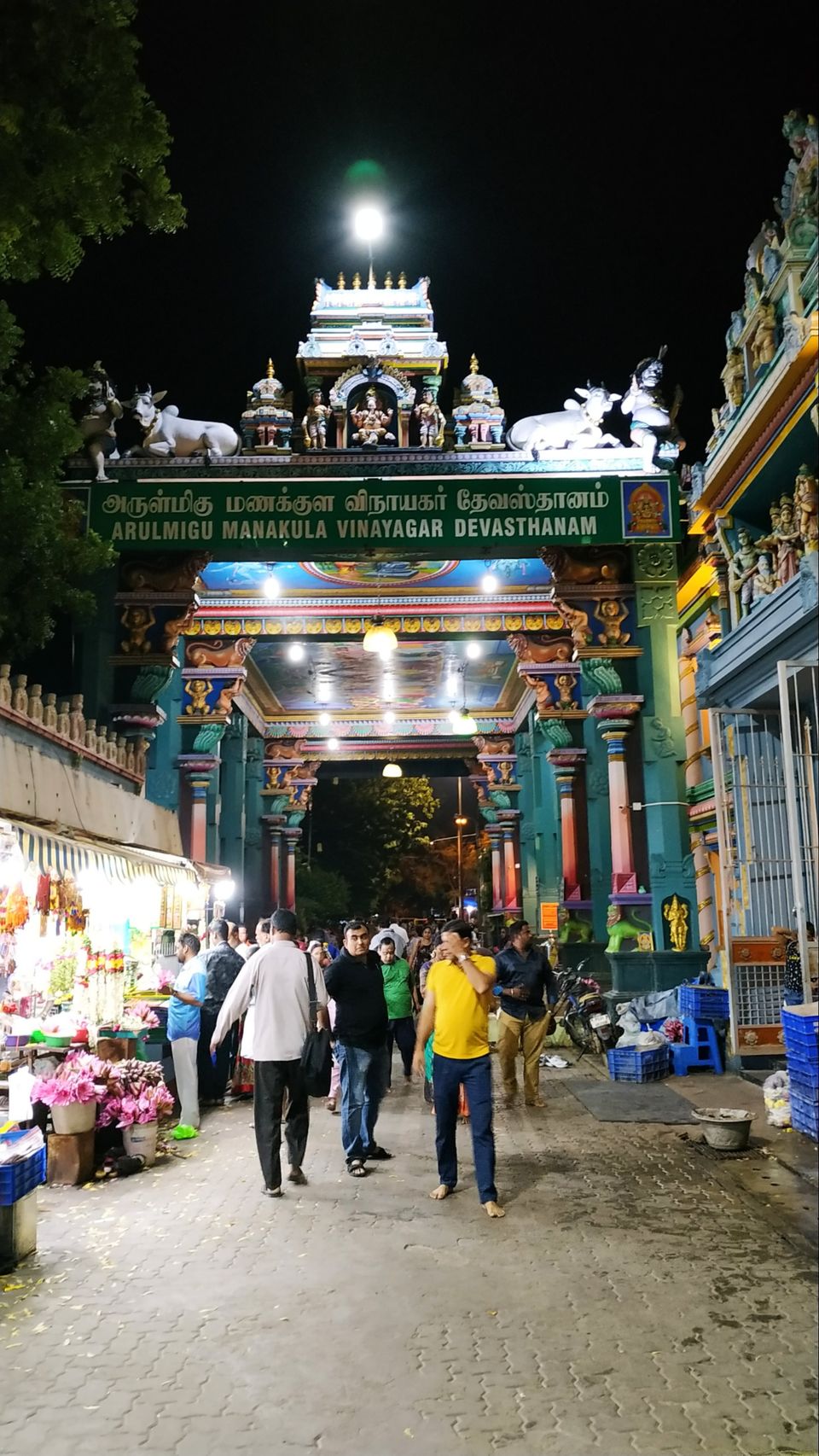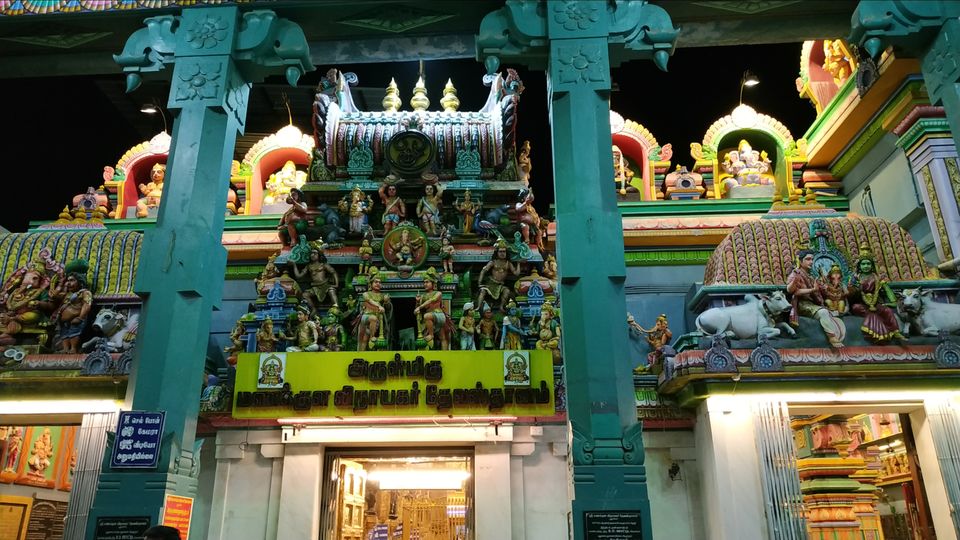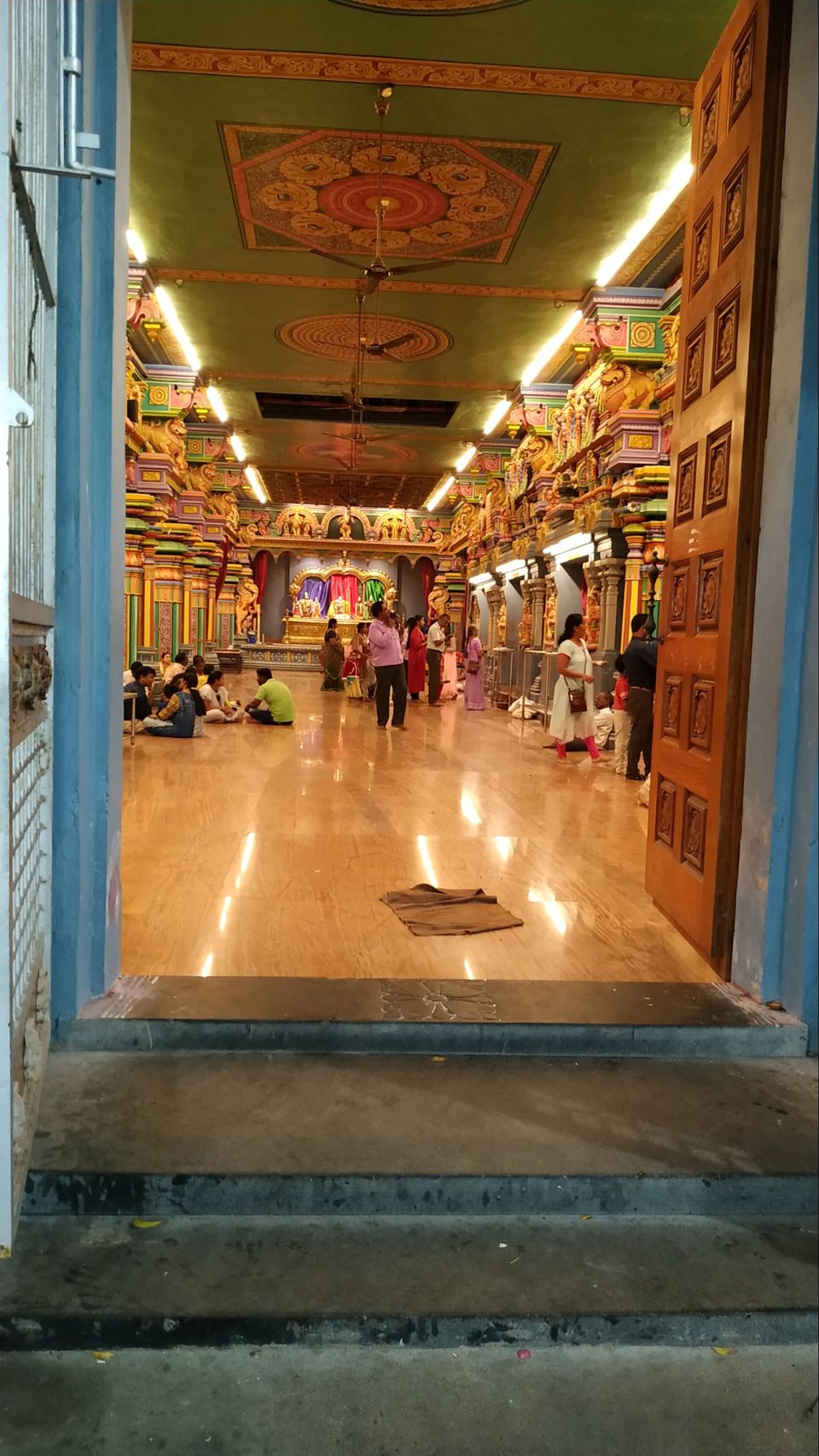 Started my 2nd day with the view of Sunrise at Rock beach and to get this view I had woke up 5:30 in the morning. The view of sunrise was so amazingly awesome.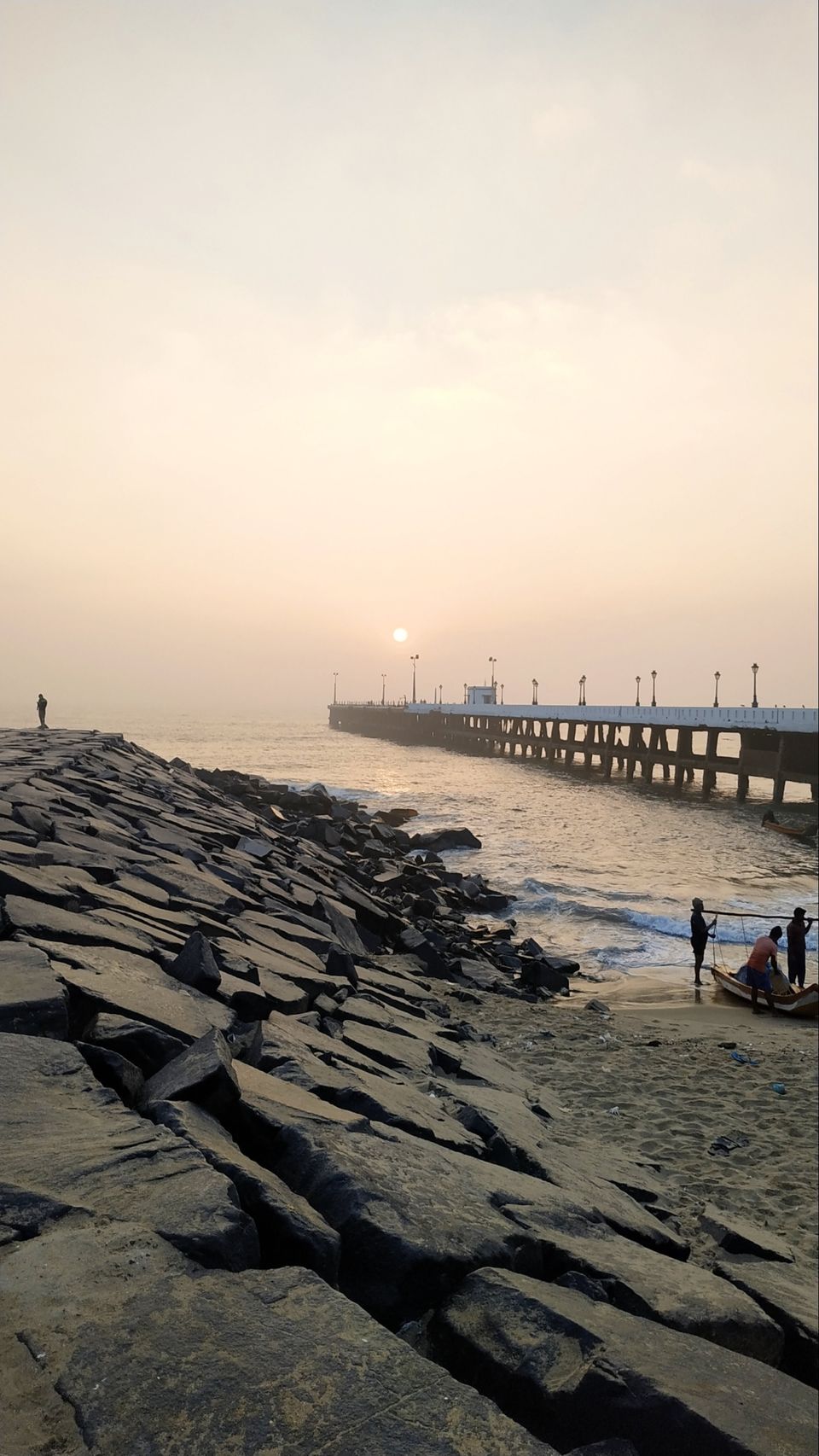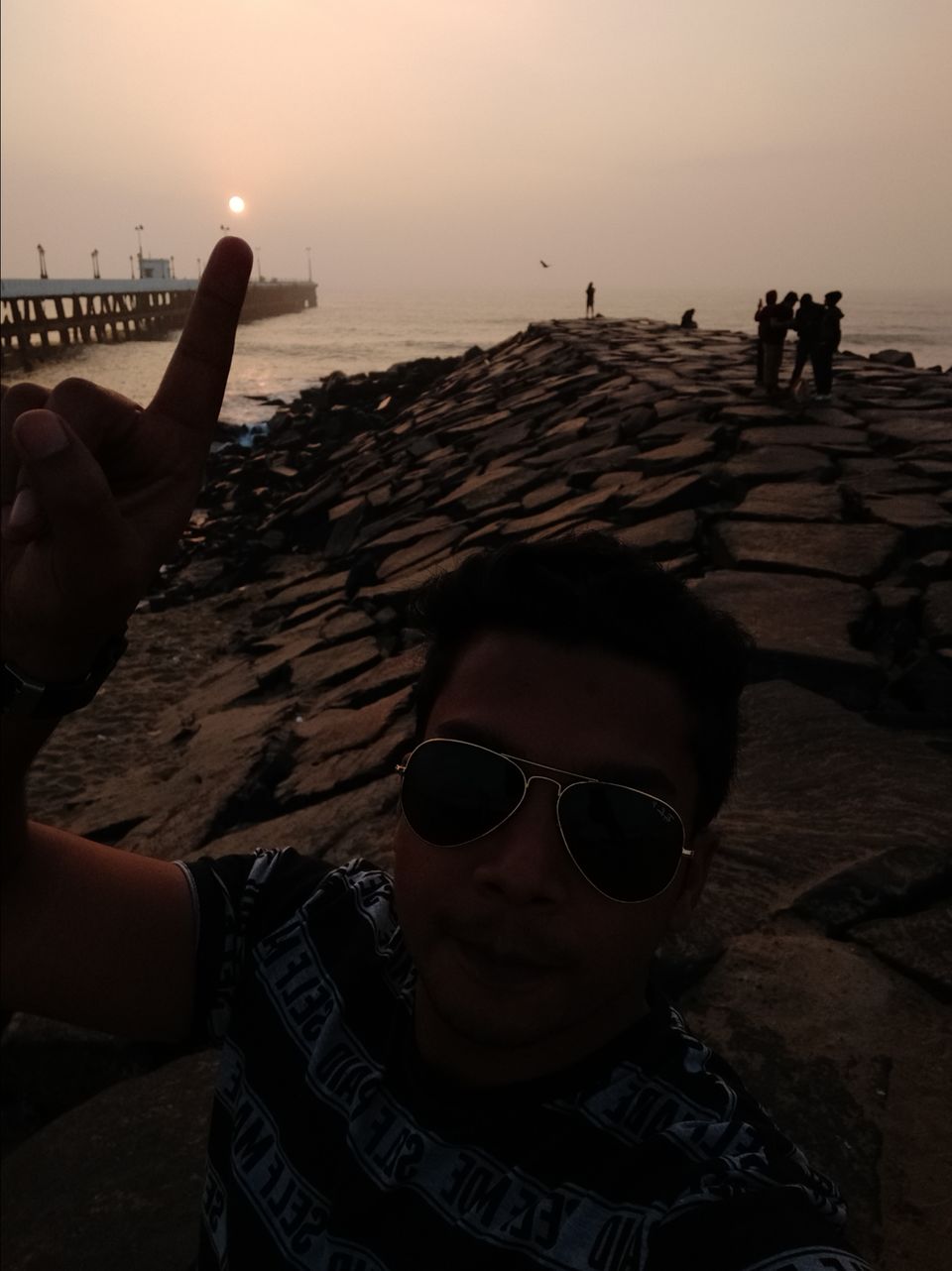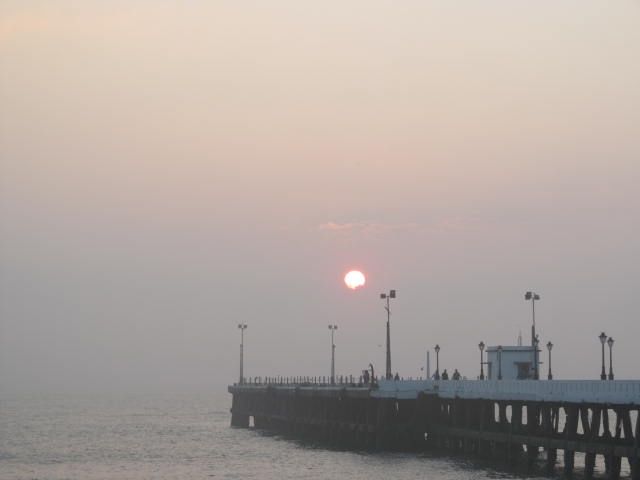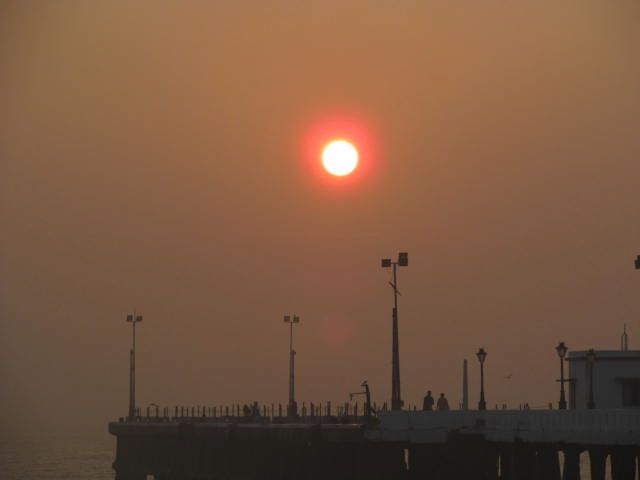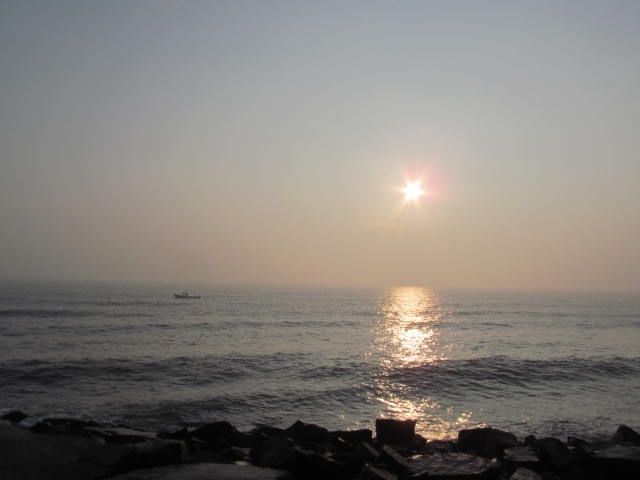 Returning back to hostel sleepy for an hour and had my breakfast given by hostel.  Then got ready for next location i.e. Aurovile Village
6. AUROVILE MATRIMANDIR
If you want to enter the MATRIMANDIR then you need to take a pass two three days before visiting from the booking counter, but you can reach to the MATRIMANDIR view point absolutely free of cost.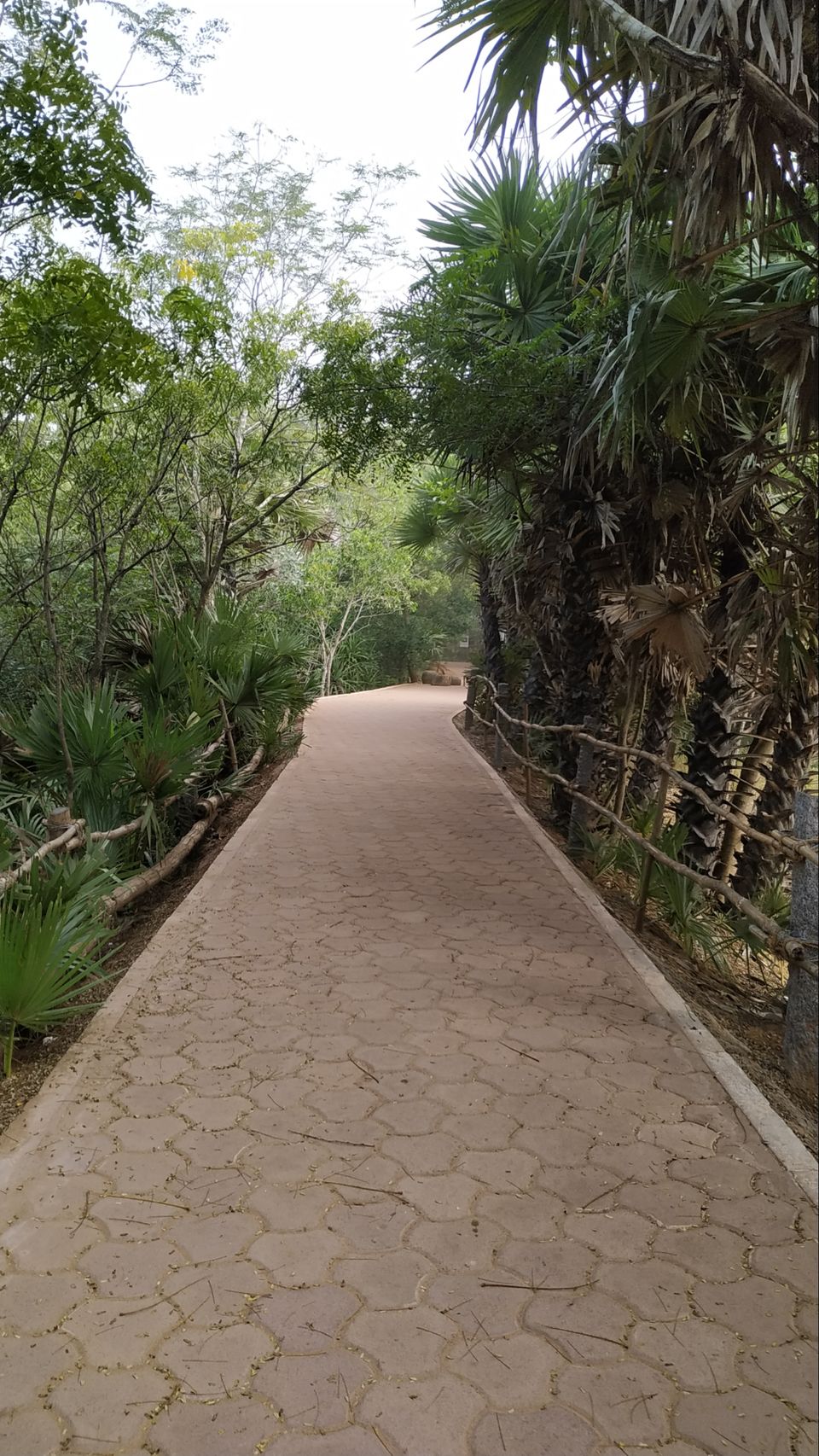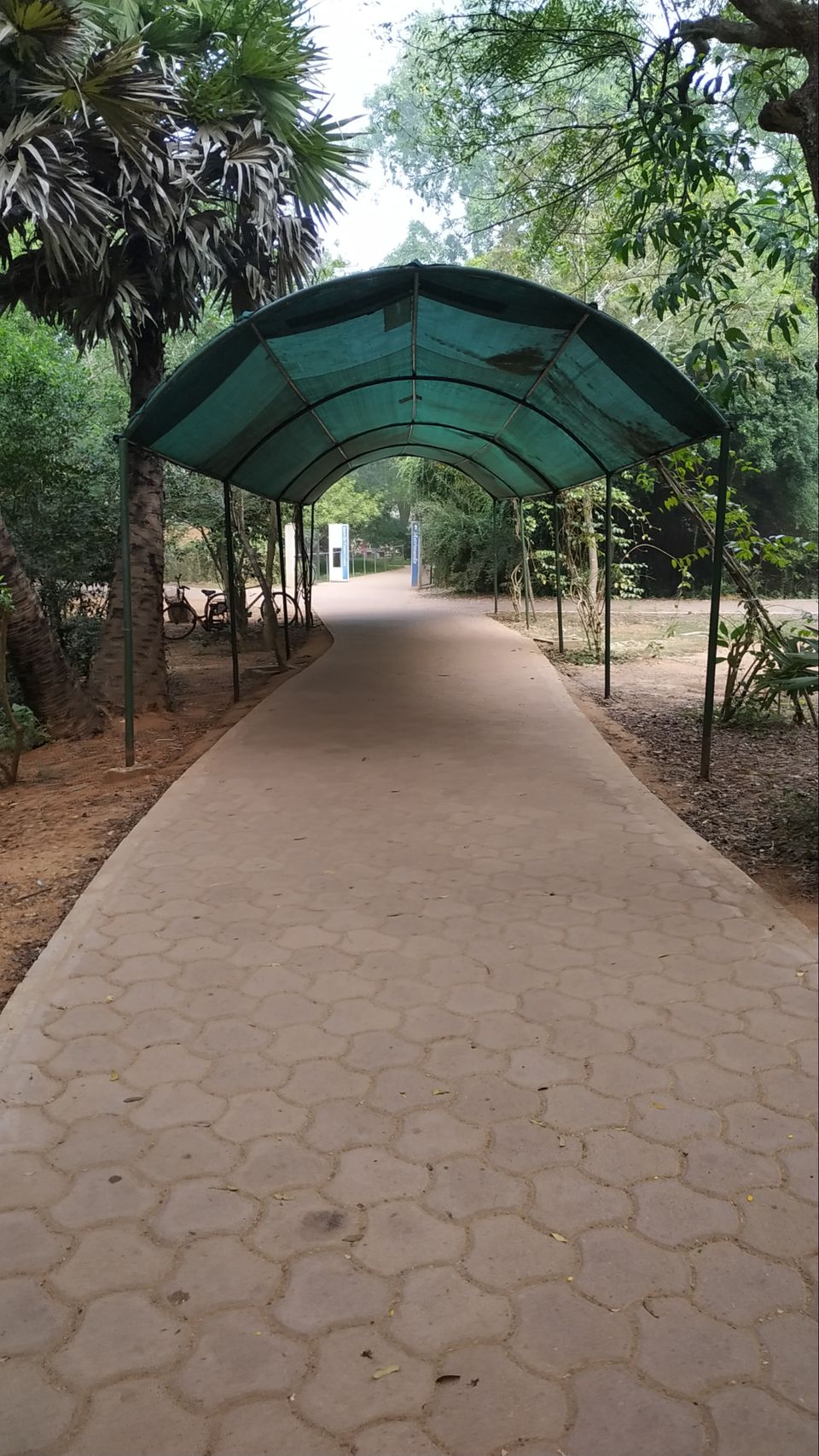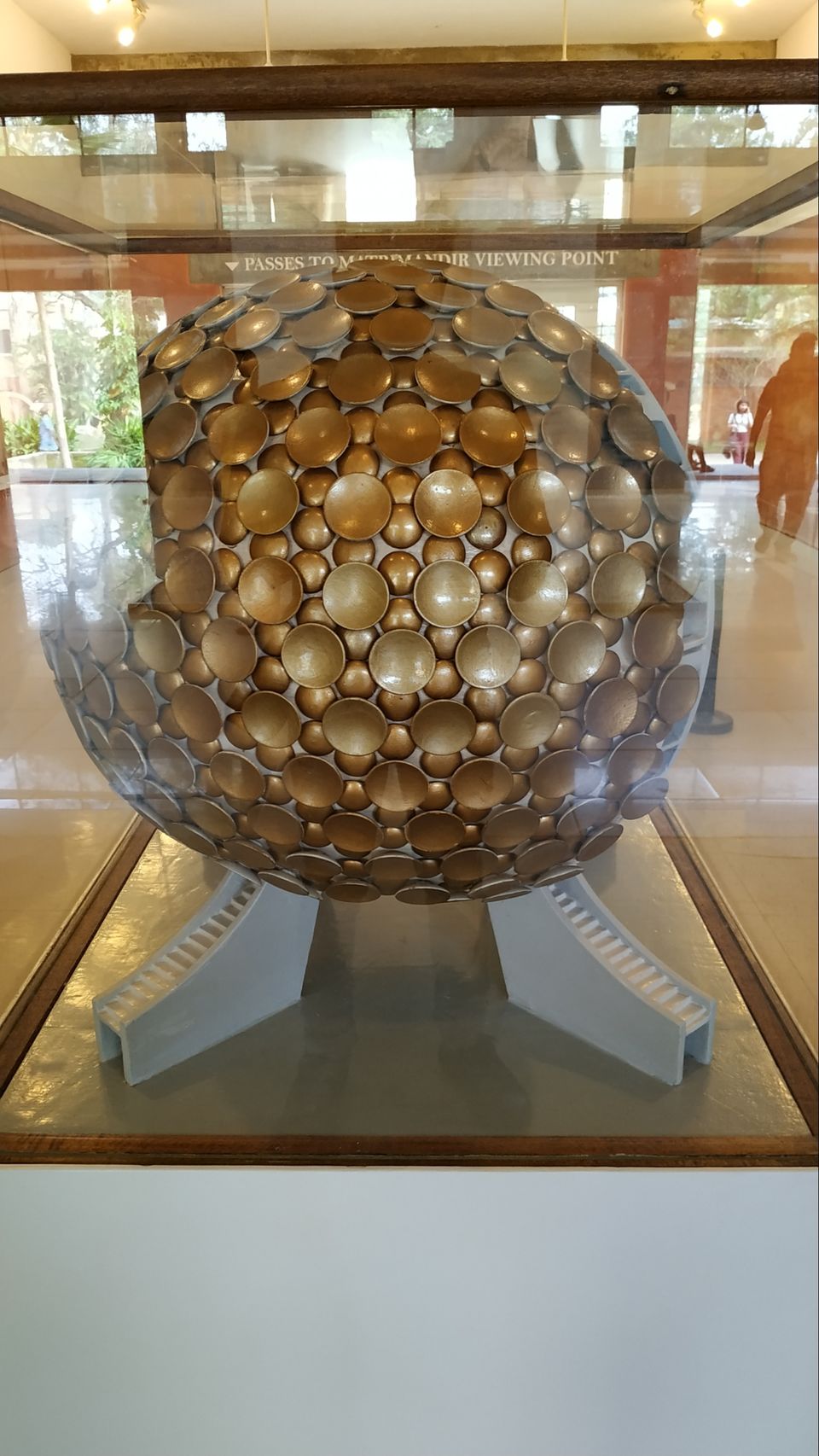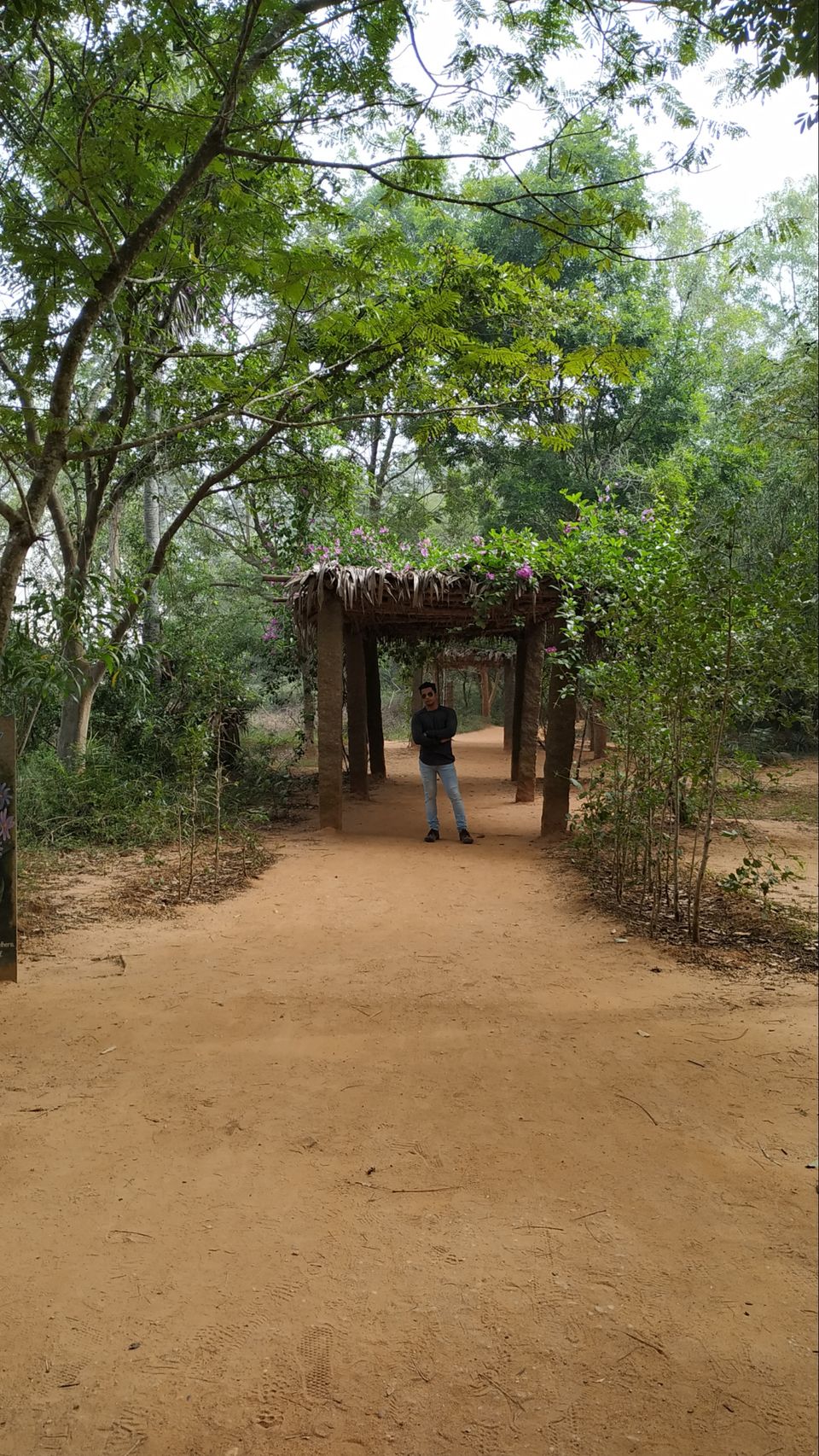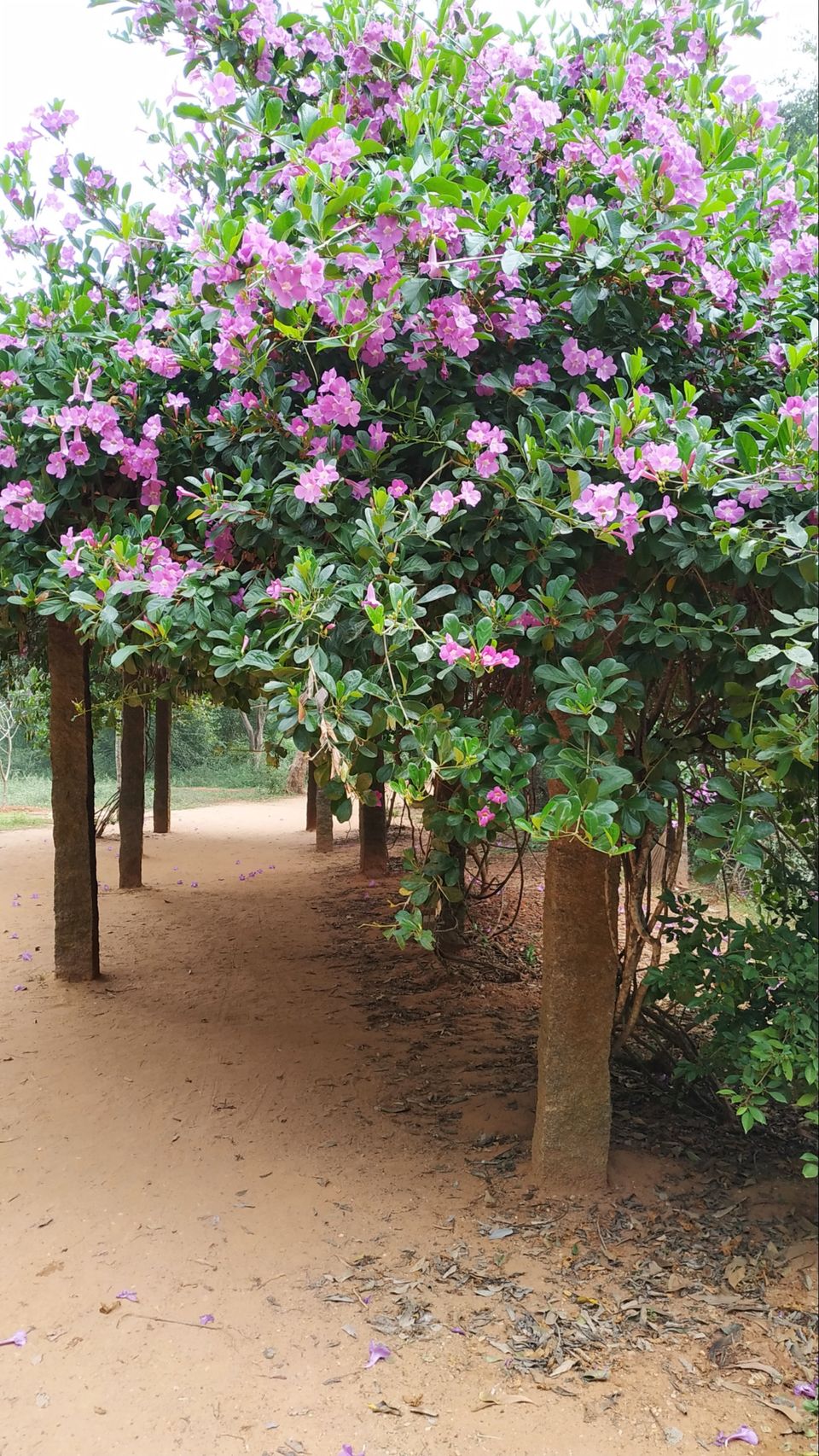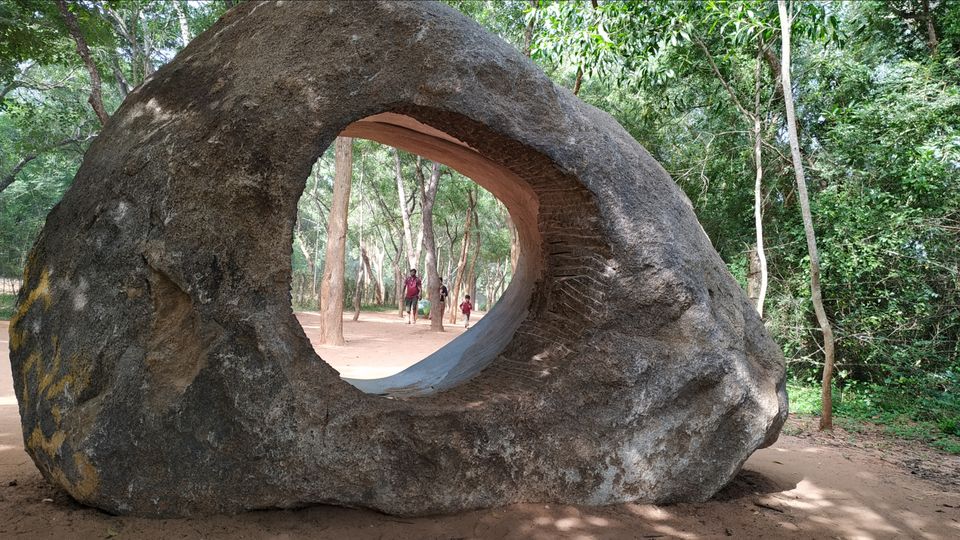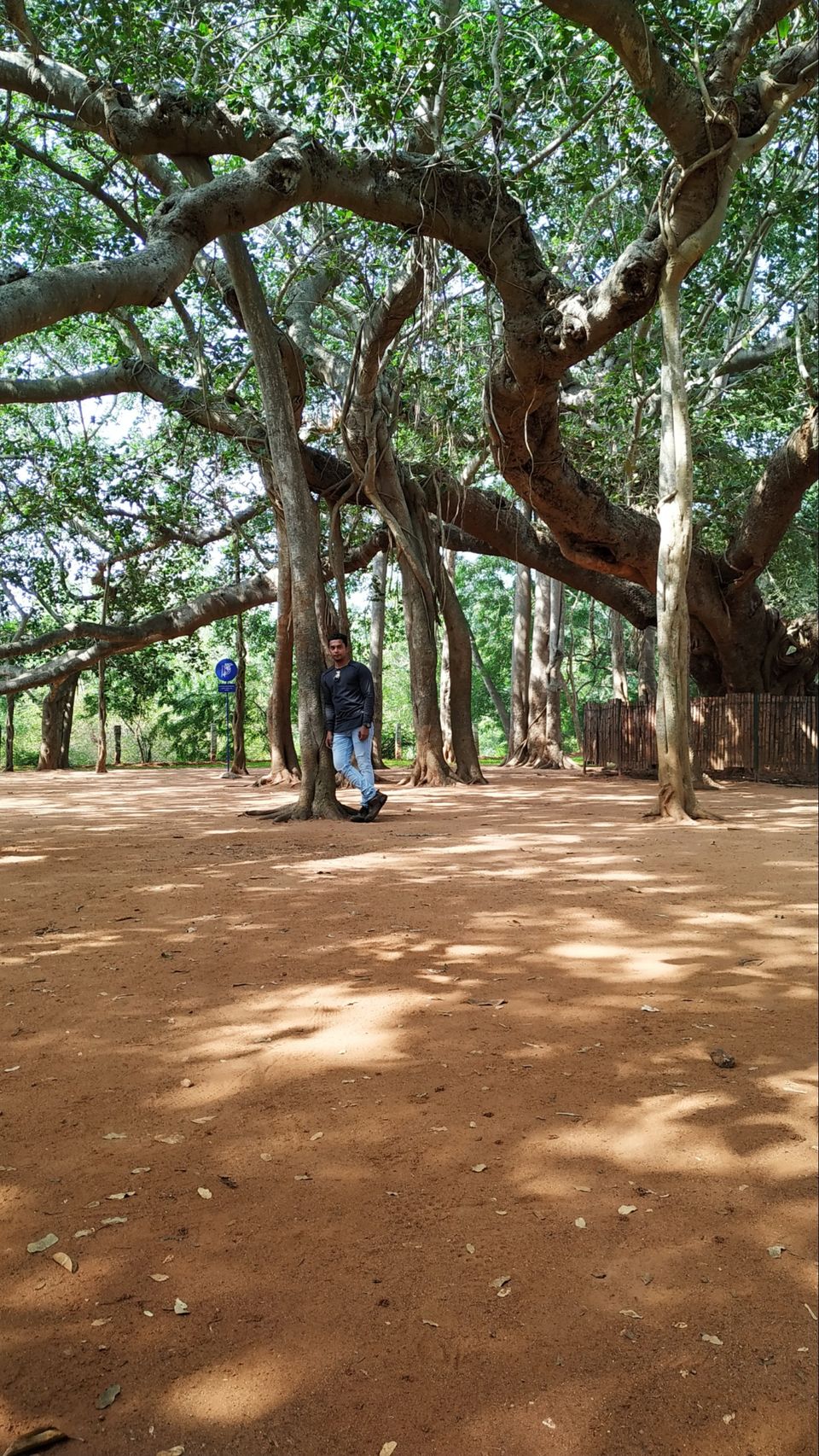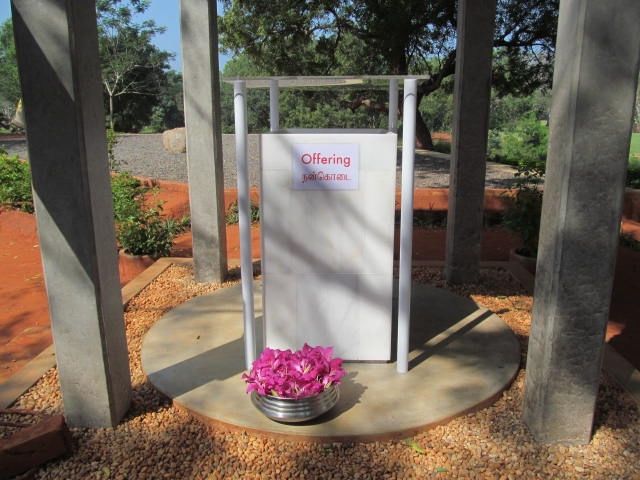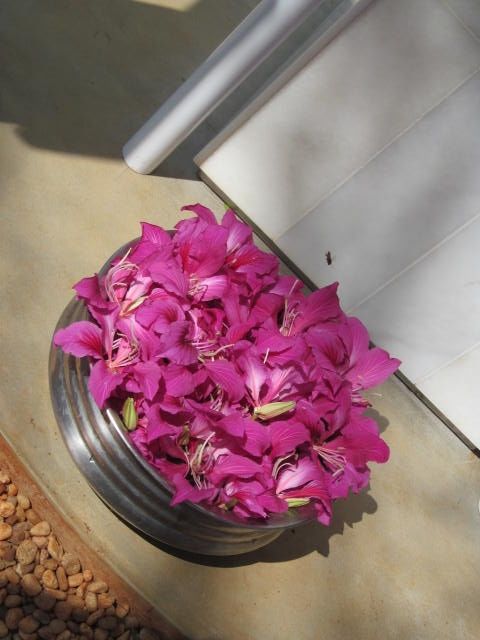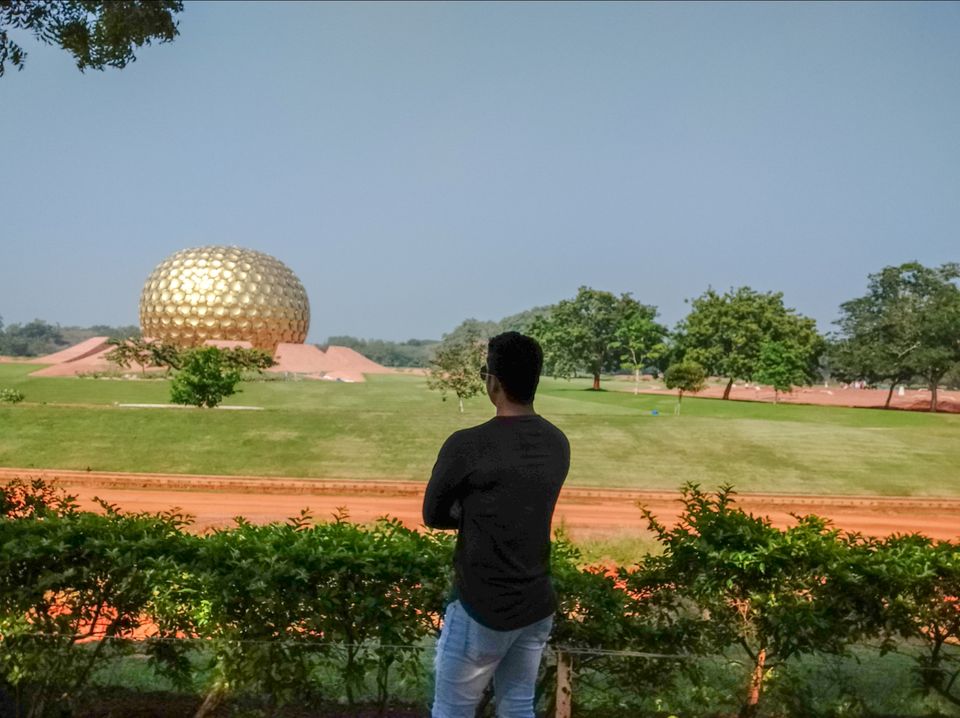 Since I had my train at night I had to return to Chennai,  Aurovile being my last location to visit I returned to hostel and signed off from there.  Returned the bike to the shop and took my Id card. 
Now, I did not want to pay extra money to Auto Rickshaw to drop me at bus stop so I open my Map and spotted my location, and fortunately I found out that ECR route from missions street was just 2kms away,  from where I can catch a PRTC bus to Chennai.  Ticket to Thrivanmayur, Chennai from Pondicherry was 120/-.
Tips to travel in Pondicherry
1. Carry light weight luggage
2. Carry summer clothes even during winter
3.carry a small backpack for carrying water bottle and other eatable
4. Carry a slipper for beach
5. 2 days is enough for Pondicherry but you can spend whole life there.
6.Avoid taking Auto Rickshaw and rent a bike or bicycle
7. If you want to visit New light house then Visit between 3pm to  5pm.