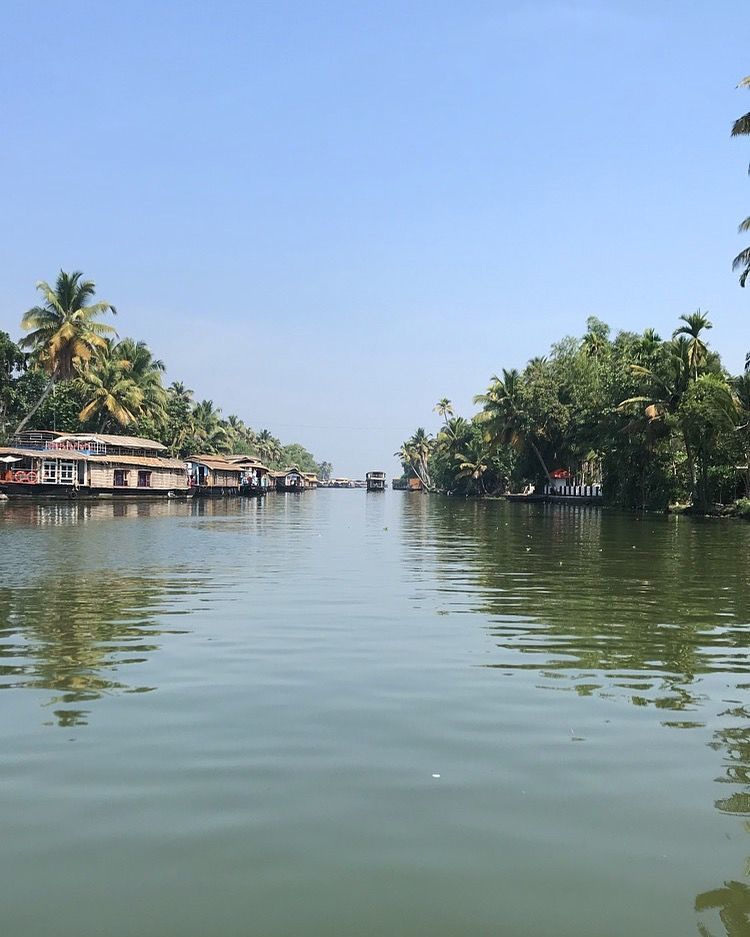 Alappuzha (Alleppey)is a city in Kerala and is considered to be the oldest planned city in this region and the lighthouse built on the coast of the city is the first of its kind. It is an important tourist destination in India. The Backwaters of Alappuzha are the most popular tourist attraction in Kerala. It is the access point for the annual Nehru Trophy Boat Race, held on the Punnamada Lake, near Alappuzha, on the second Saturday of August every year. This is the most competitive and popular of the boat races in India.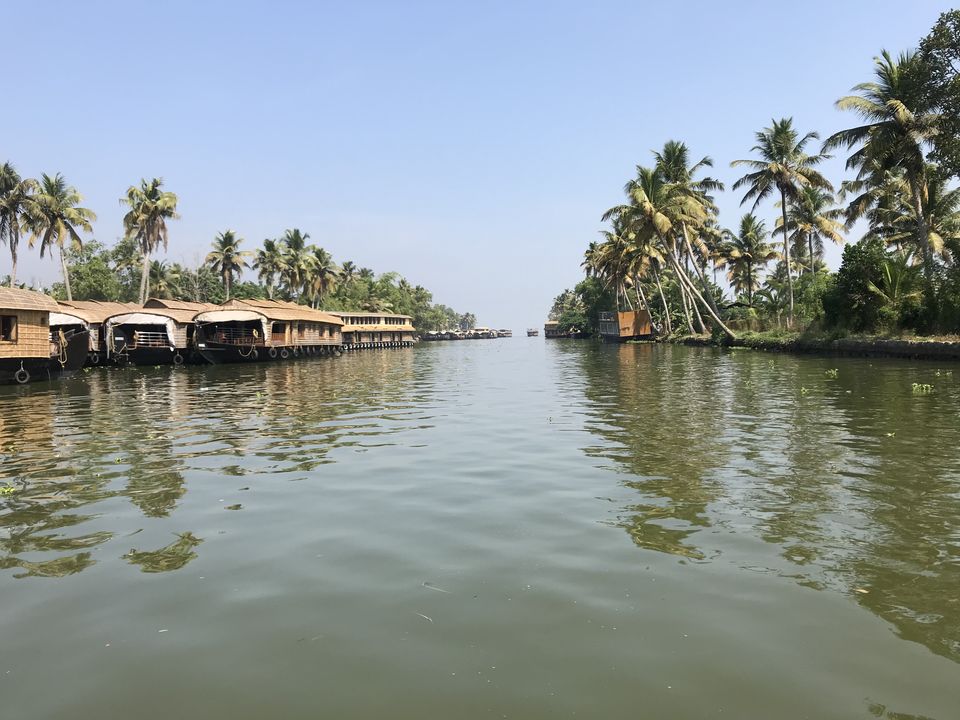 Alappuzha station is well connected by rail and one can directly reach by train, its also connected by roads and by flight the nearest airport is kochi and from there local buses will take you to alappuzha. On 16th January I started my journey from Chennai for a business trip to Kerala, I booked bus from Chennai around 7 pm to cherthala. Buses can be booked online from red-bus. It took almost 12 hrs to reach cherthala,I reached by 6:30 am in the morning and took a room in the near city guest house which costed me 450 rs for 24 hrs, after taking bath and finishing my work by 10 am I was free till evening, so decided to go to alleppey which was 45 mins from cherthala.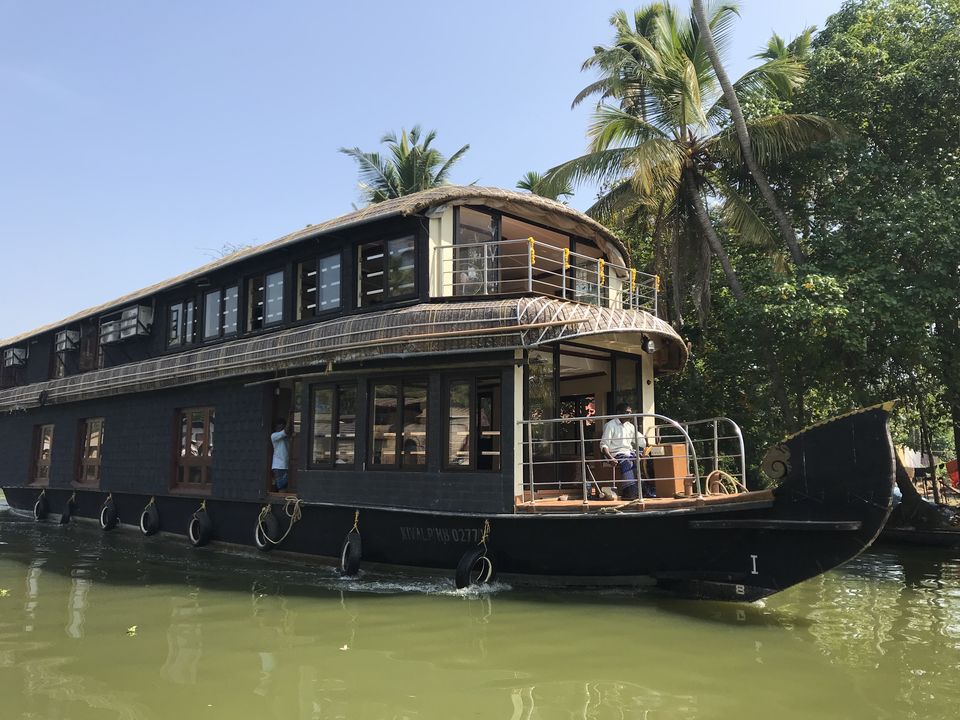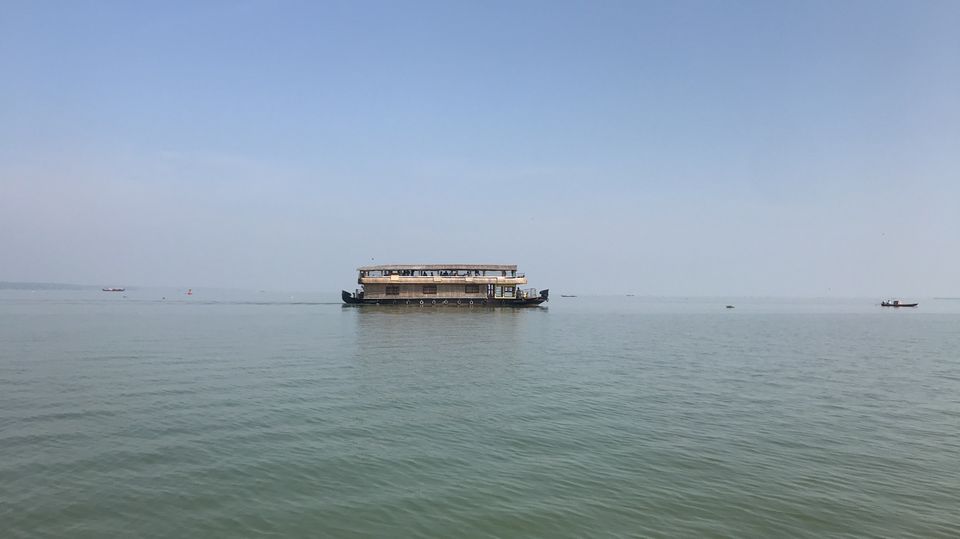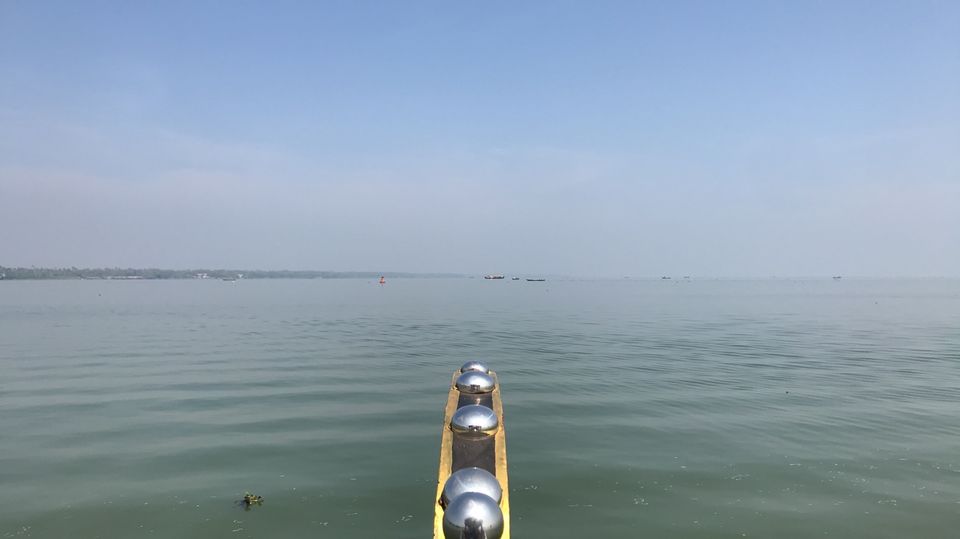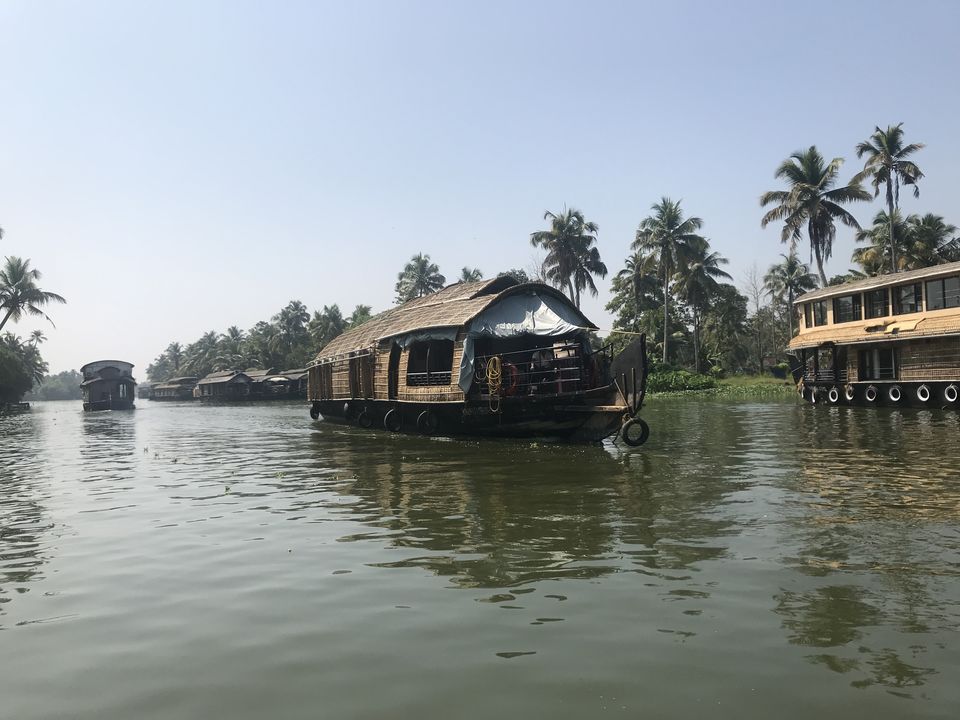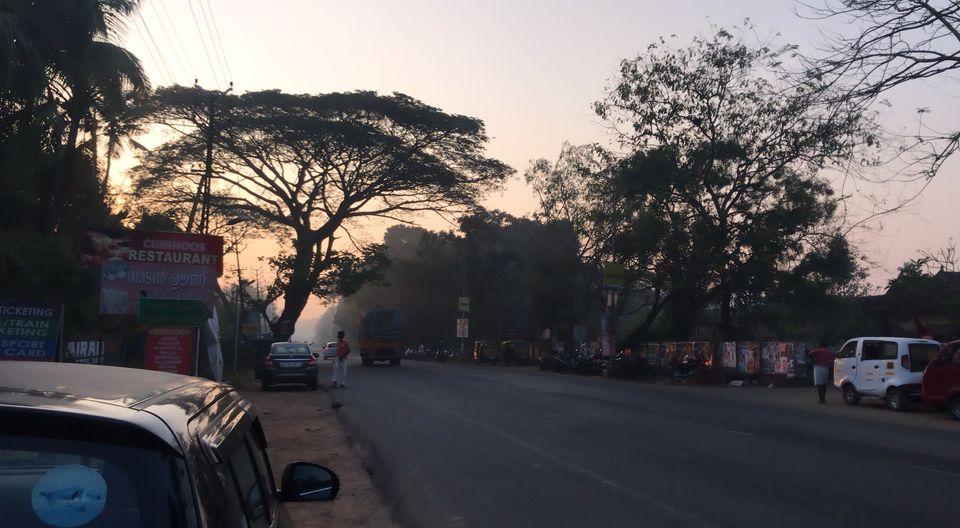 The cheapest way to reach was local bus transport, so I reached the bus stop of cherthala and took AC bus which costed me 55 rs, and non AC will cost approx 20-30 rs.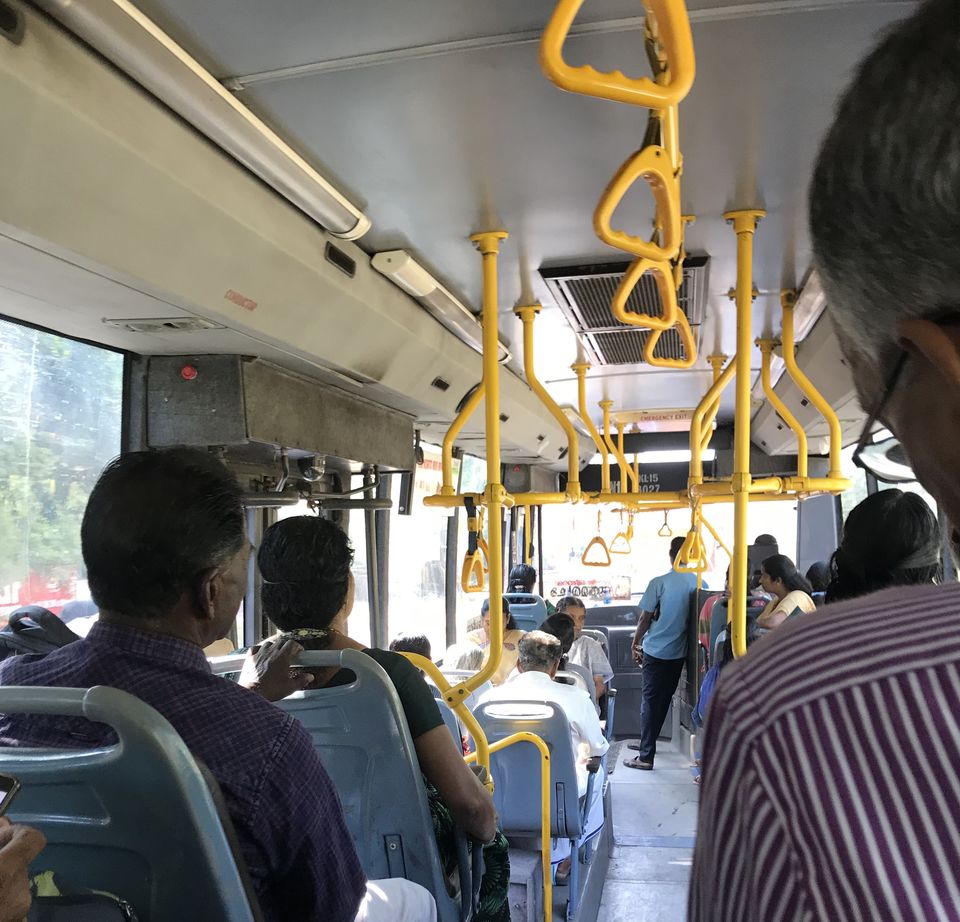 By 11 am I reached Alappuzha and had some Puff and samosa, and also asked the bakery owner for some help regarding backwaters, like rates, timing, where can I get one, luckily his friend had the same business and he called him to pick me up from there to his office.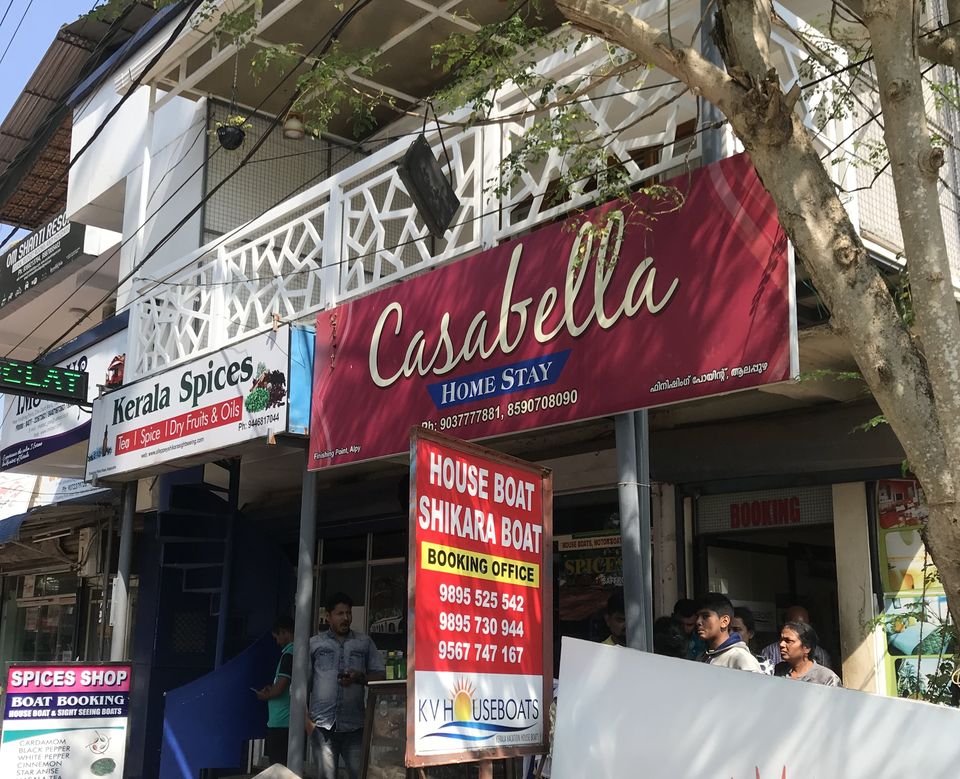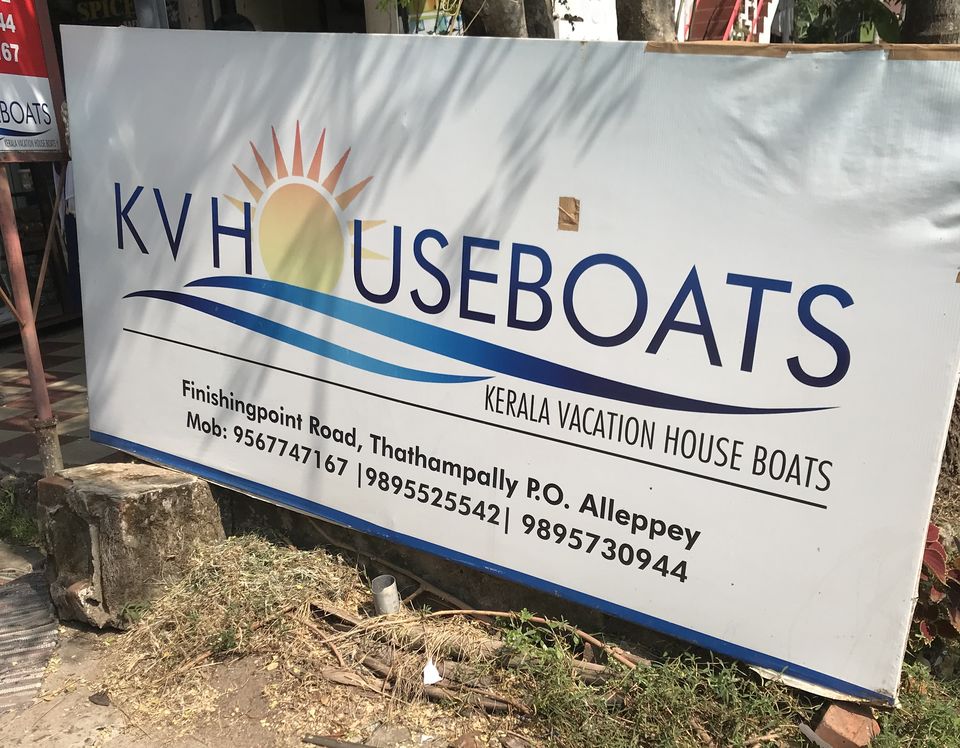 There's full lane which offer various house boats , party boats, cruise boats, small boats etc, with various packages according to your timing and which boat you choose, the price varies from 500 for normal boat to 25000 for some big cruise boat. If price is a factor there are government boats also which you can get for 50-100 rs per ticket. The owner of KV House Boat told me that to see the whole area you should take at least three hour package, since I had less time with me, I took only 2 hours tour and a normal boat, which costed me 1000 for 2 hours( prices can vary depending upon season also).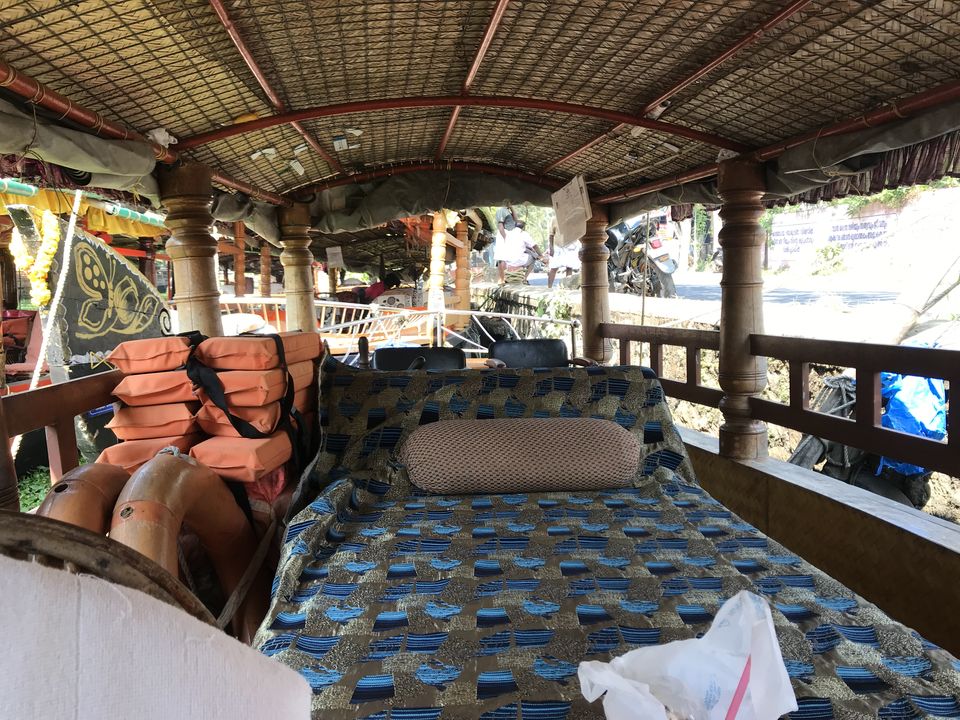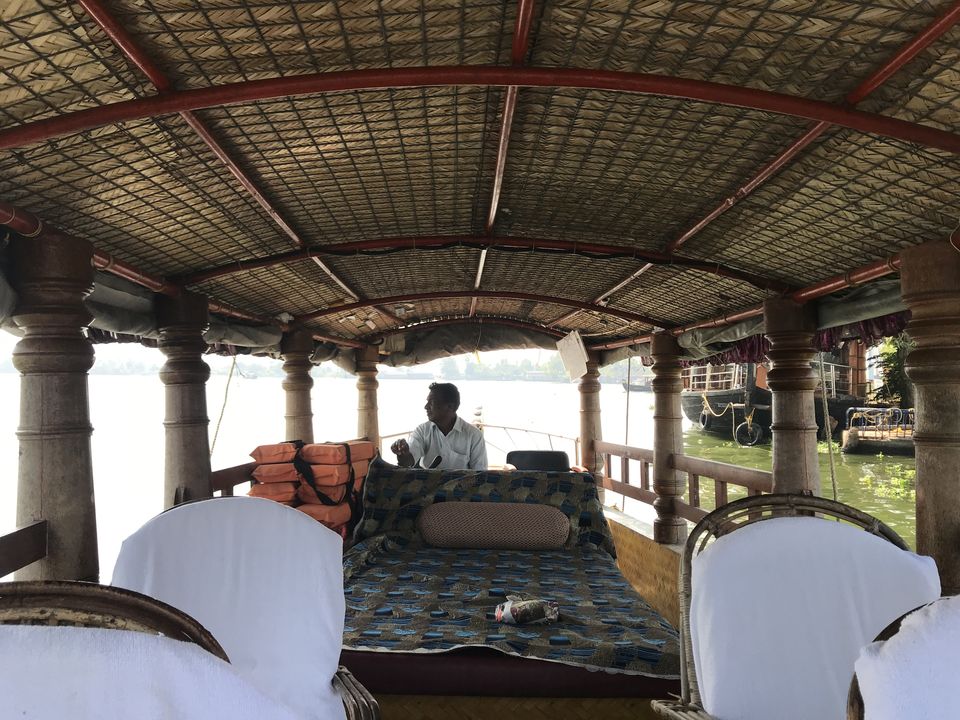 I was so excited for my first backwater solo trip, the view was so awesome and the experience was so great i can't explain it in words.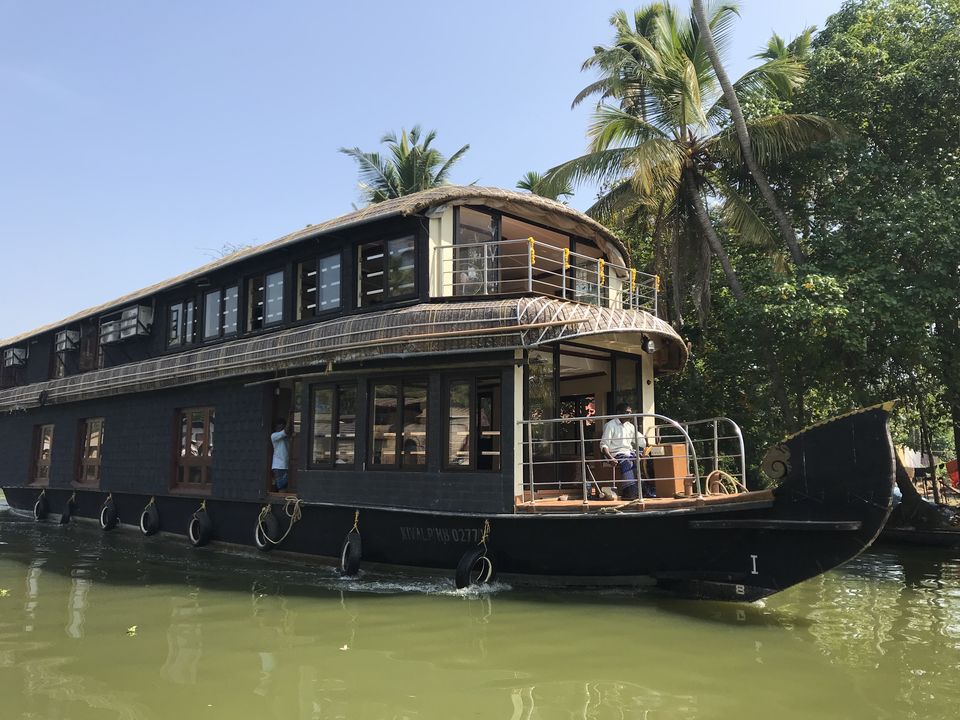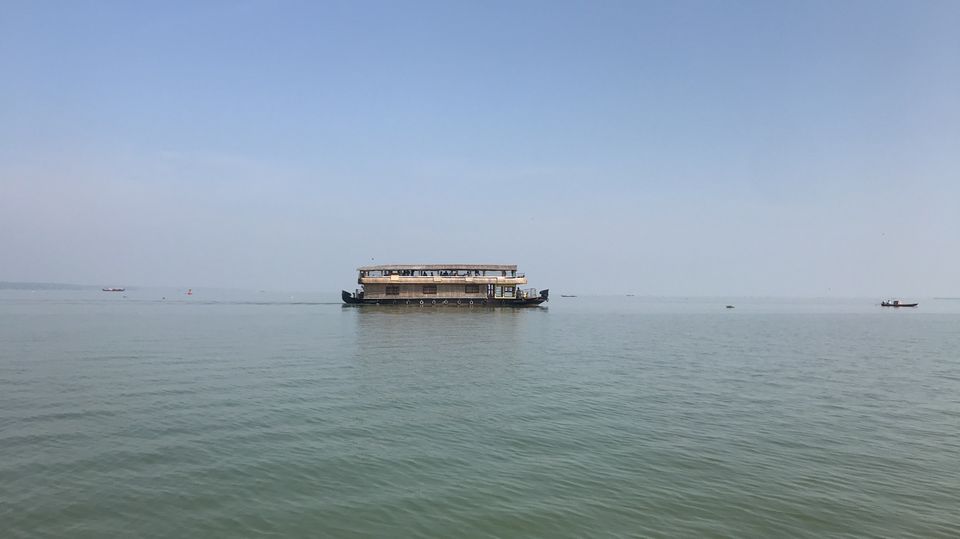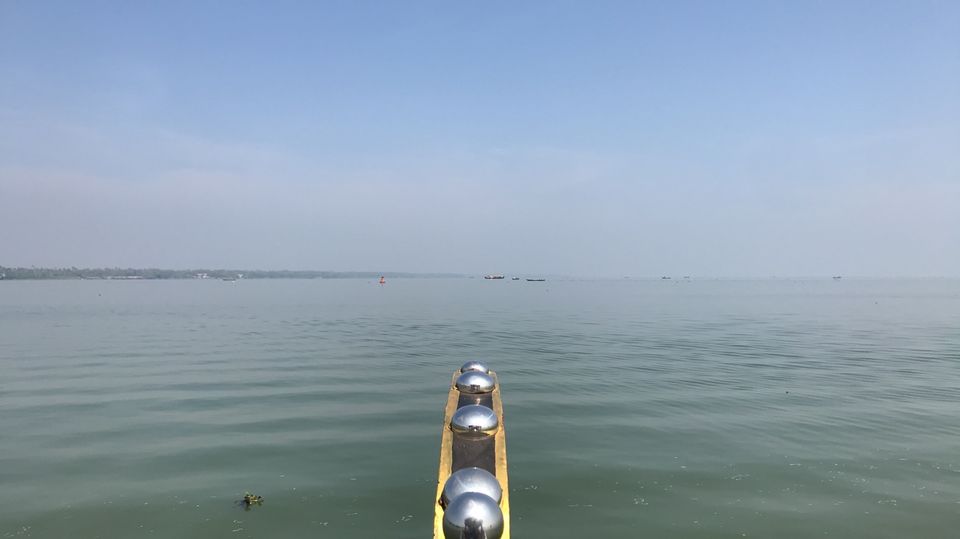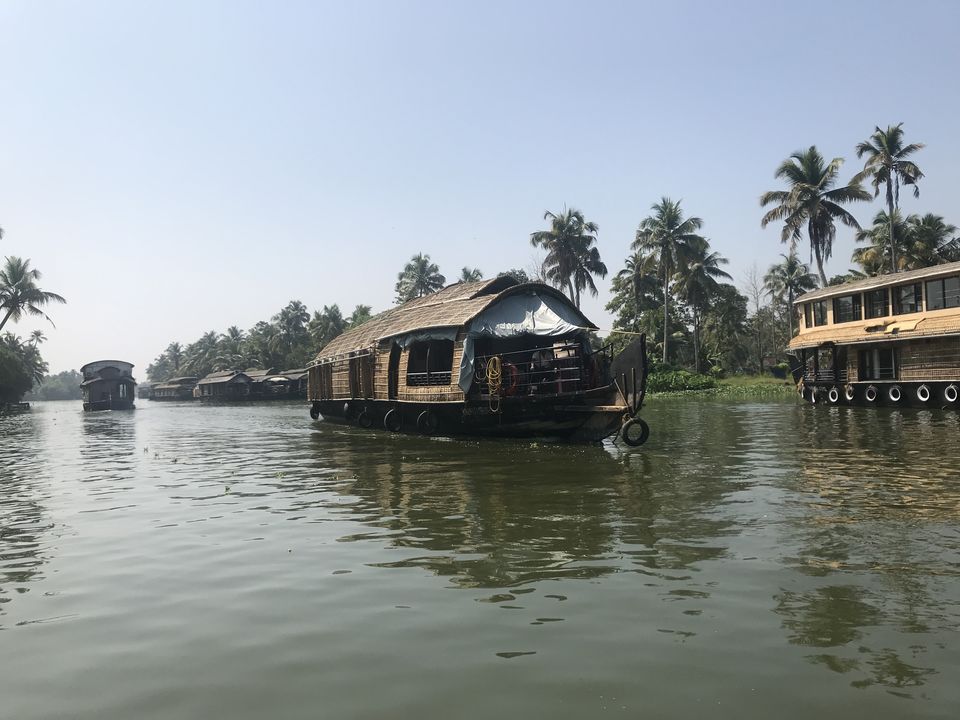 I told my boat driver that I wanted to have meals so we halted at a house hotel on the way, the food was unlimited and costed only 100 rs.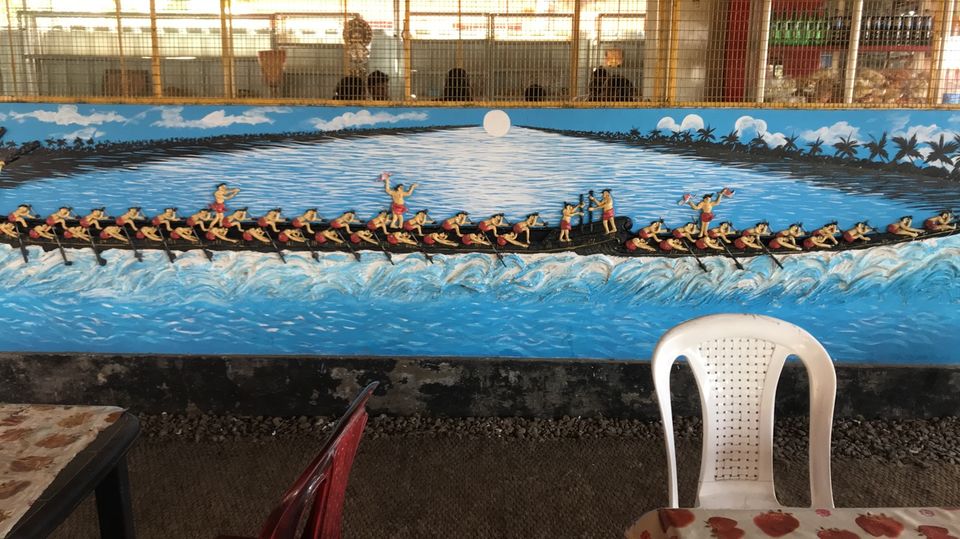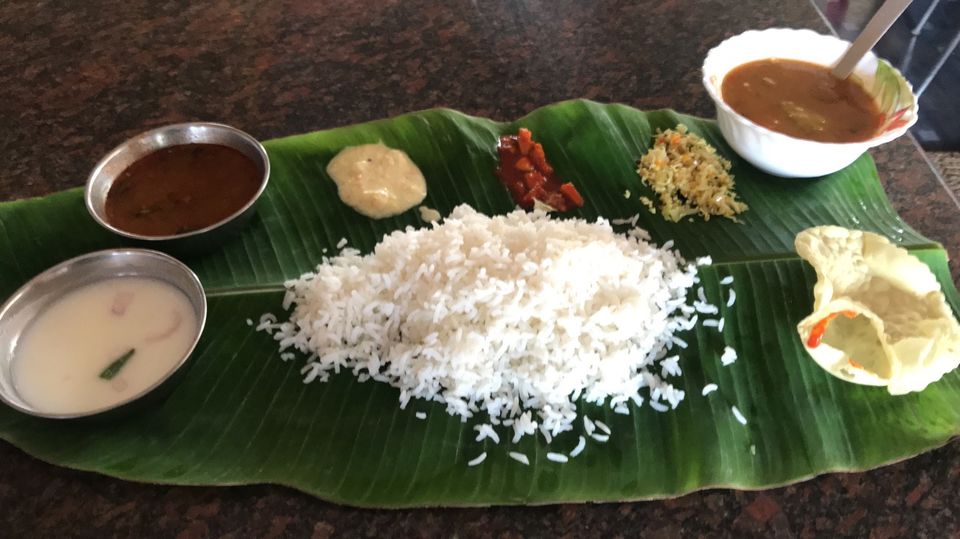 After having my lunch we started our journey way back, my driver told me the best time to visit alappuzha is in August(second Saturday) because they host the globally famous snake boat race, especially Nehru Trophy Boat Race held in the Punnamada Lake. In 1952, when Jawaharlal Nehru the first prime minister of India visited Kerala, the people of Alleppey decided to give a special entertainment for their prestigious guest and conducted a snake boat race.
I reach back to the base by 2 pm, the owner of the boat house was very friendly and helpful, he dropped me to the bus stand of alappuzha, I took local bus this time for 22 rs and went back to cherthala for my bus back to Chennai. That was my Backwater trip, the bus costed me from Chennai and back was 2400 approx because I booked at last min the price was high ,if you book early you can get the ticket at cheep rate. Local bus Cost 100 approx, hotel stay 450 approx, food 500 approx, my total trip costed me 4000 rs max.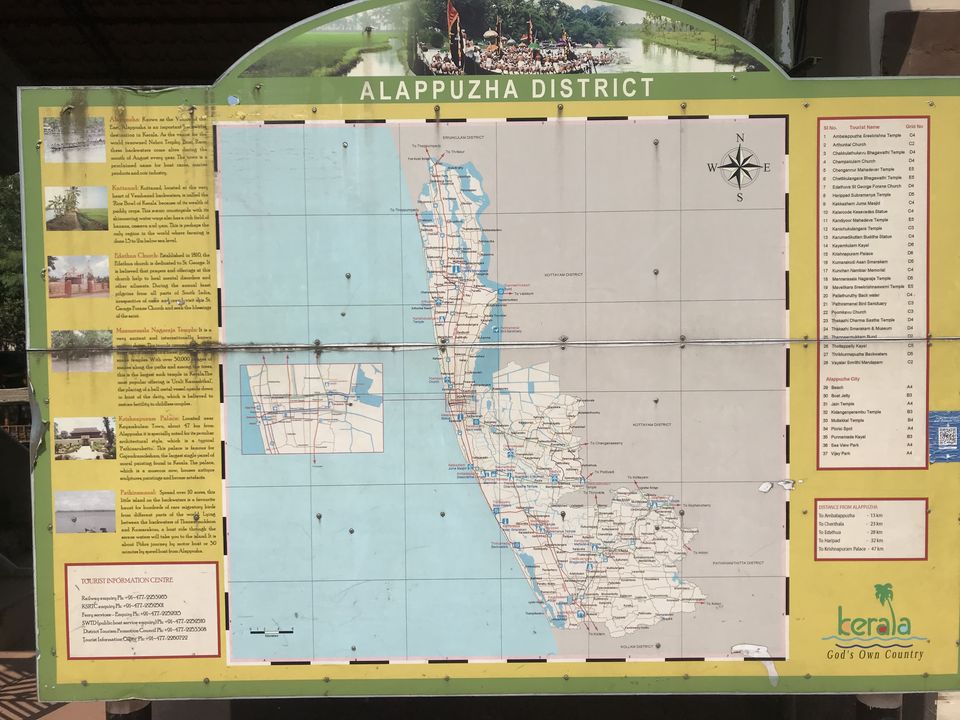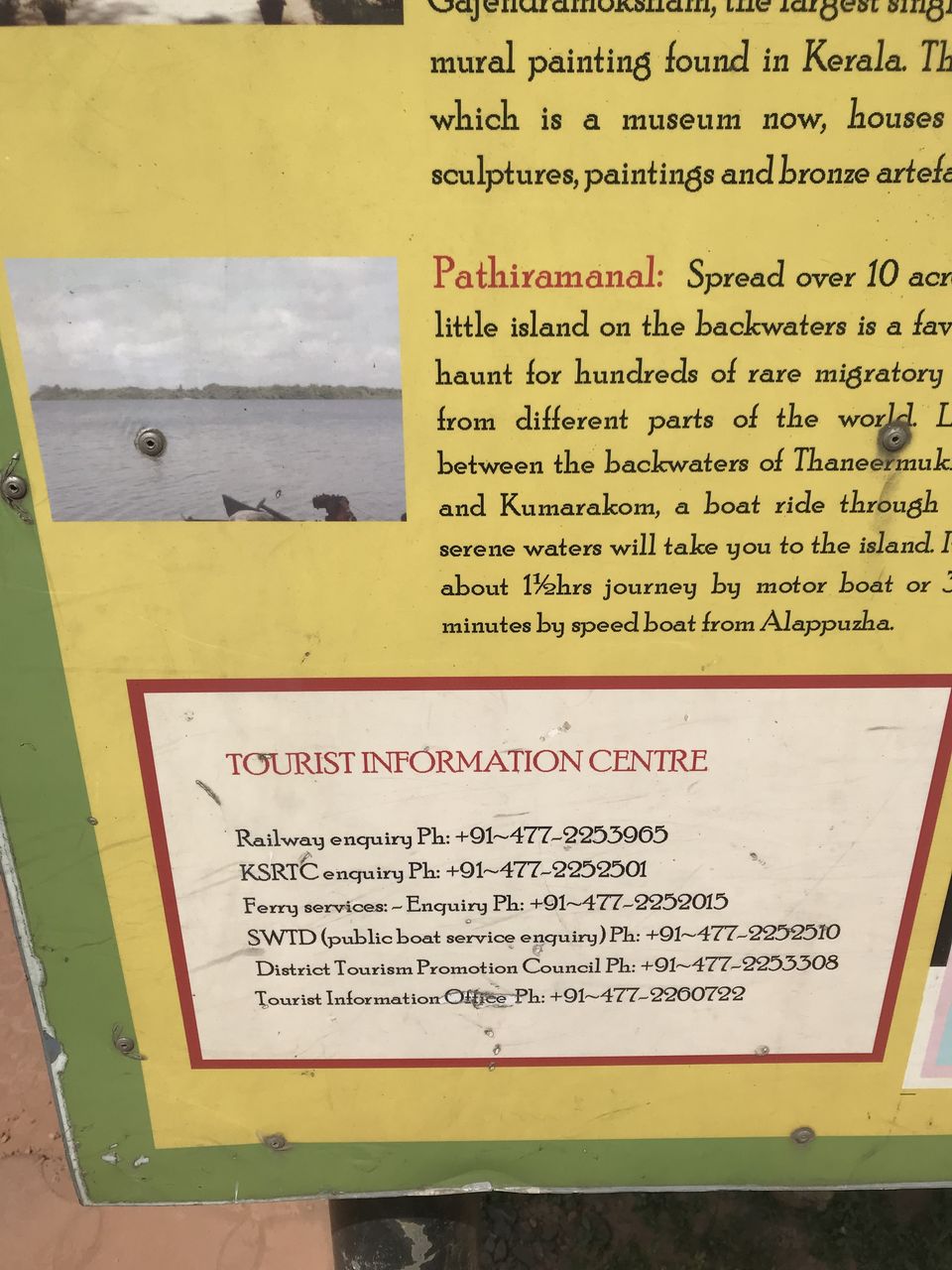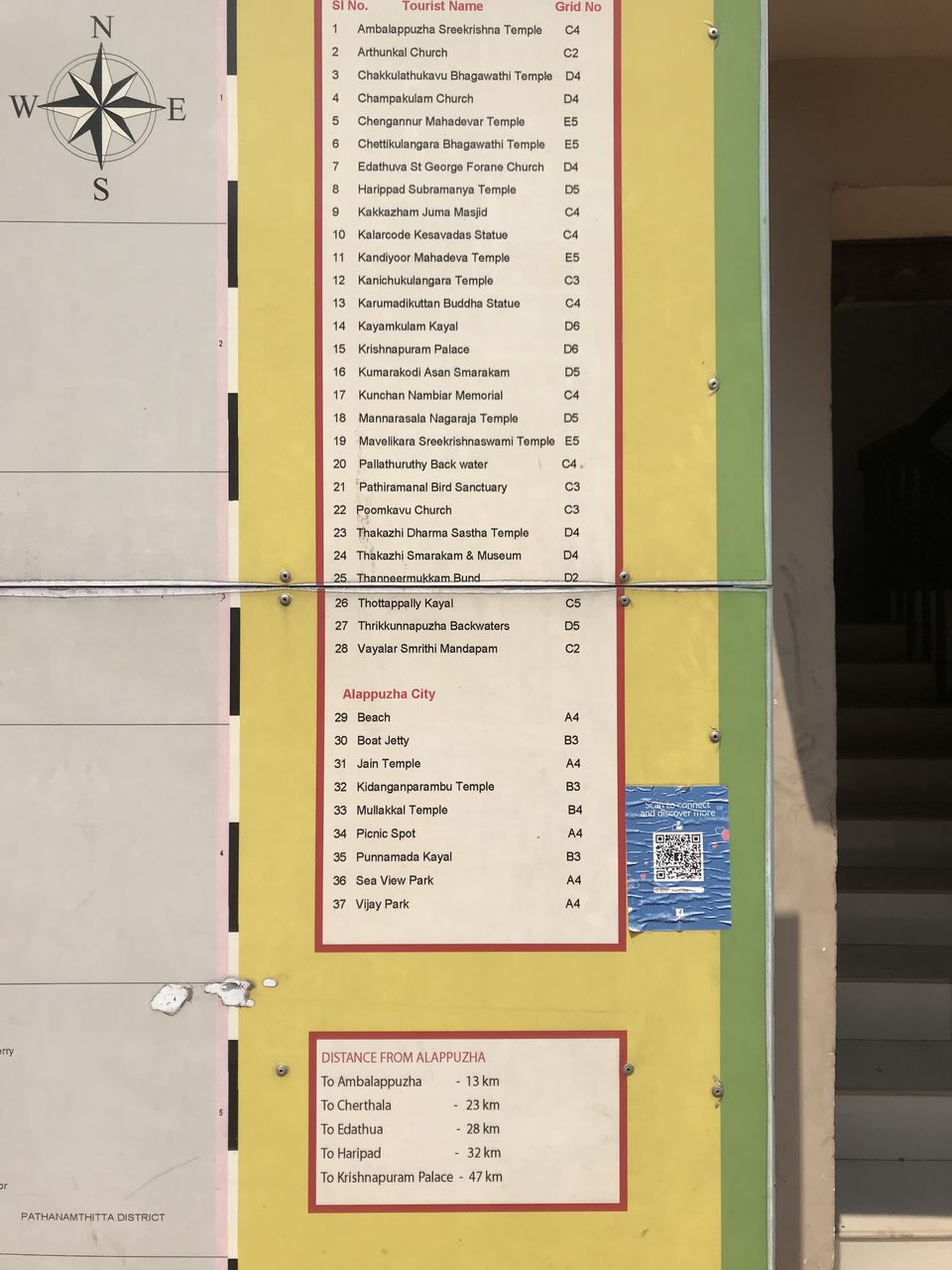 Some more places you can visit is listed in the image above, Enjoy Travelling, Thanks.