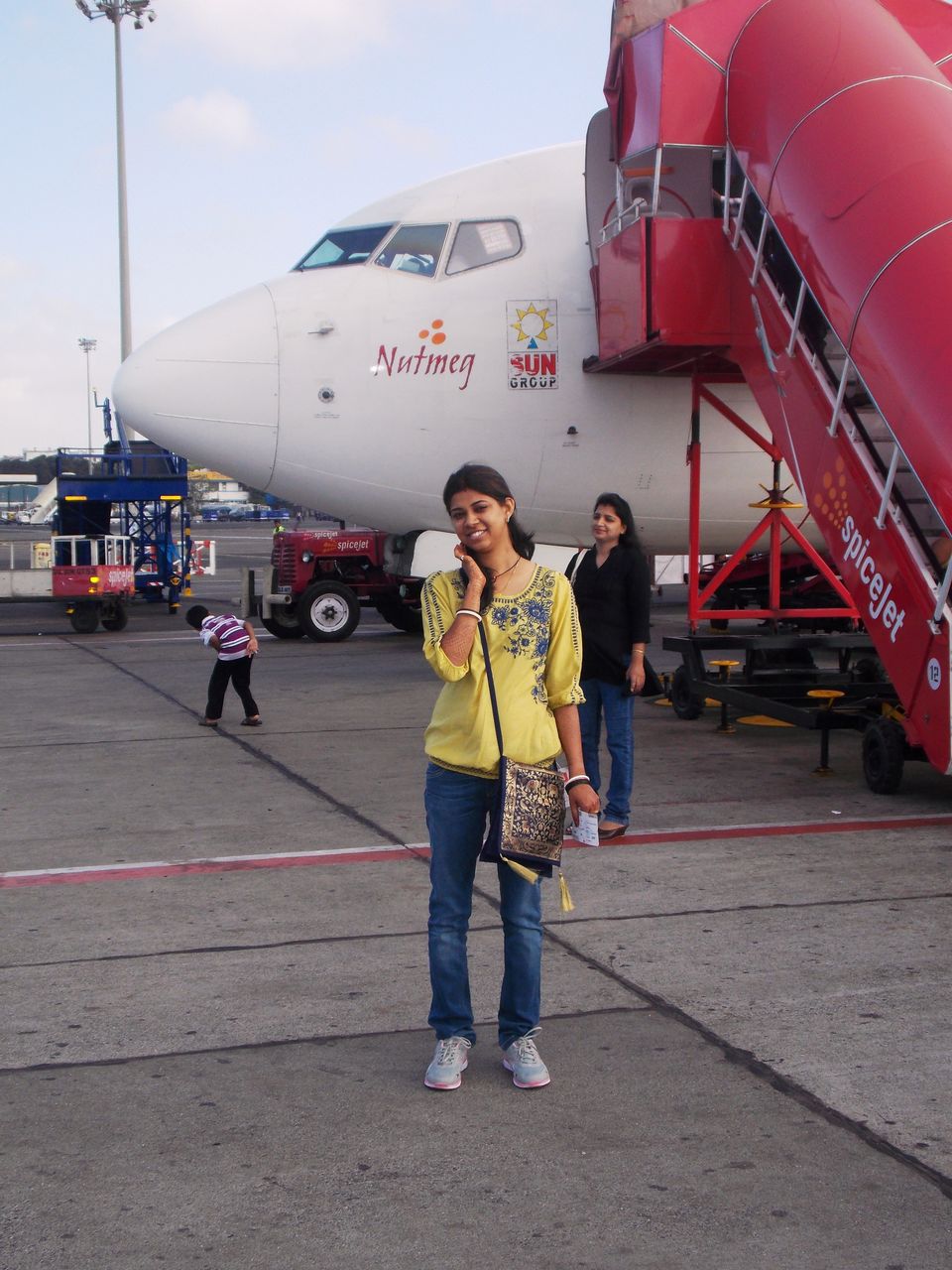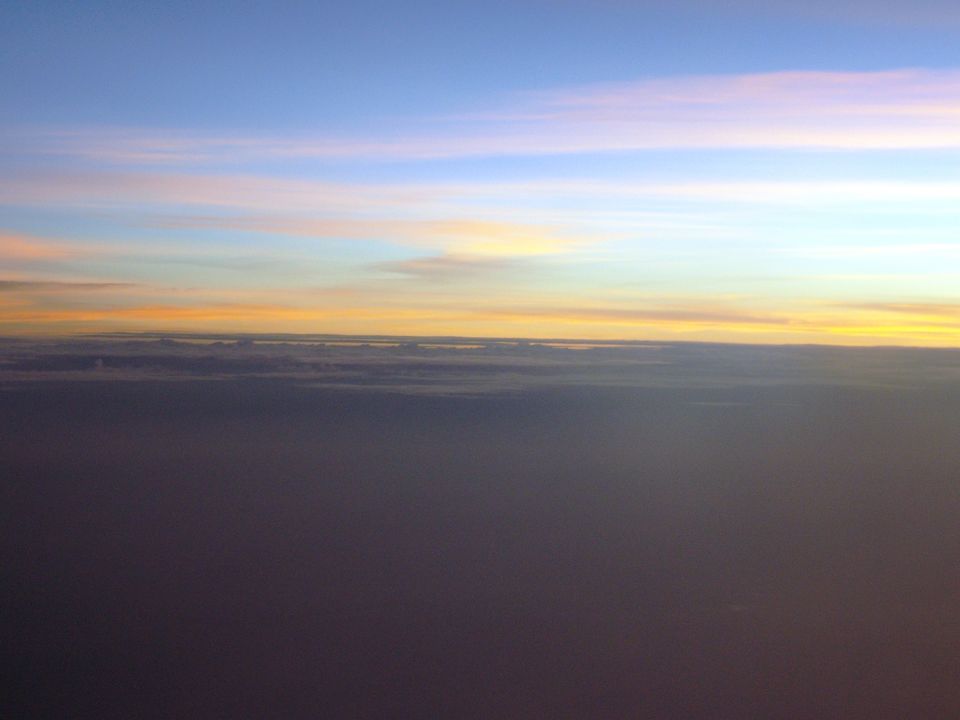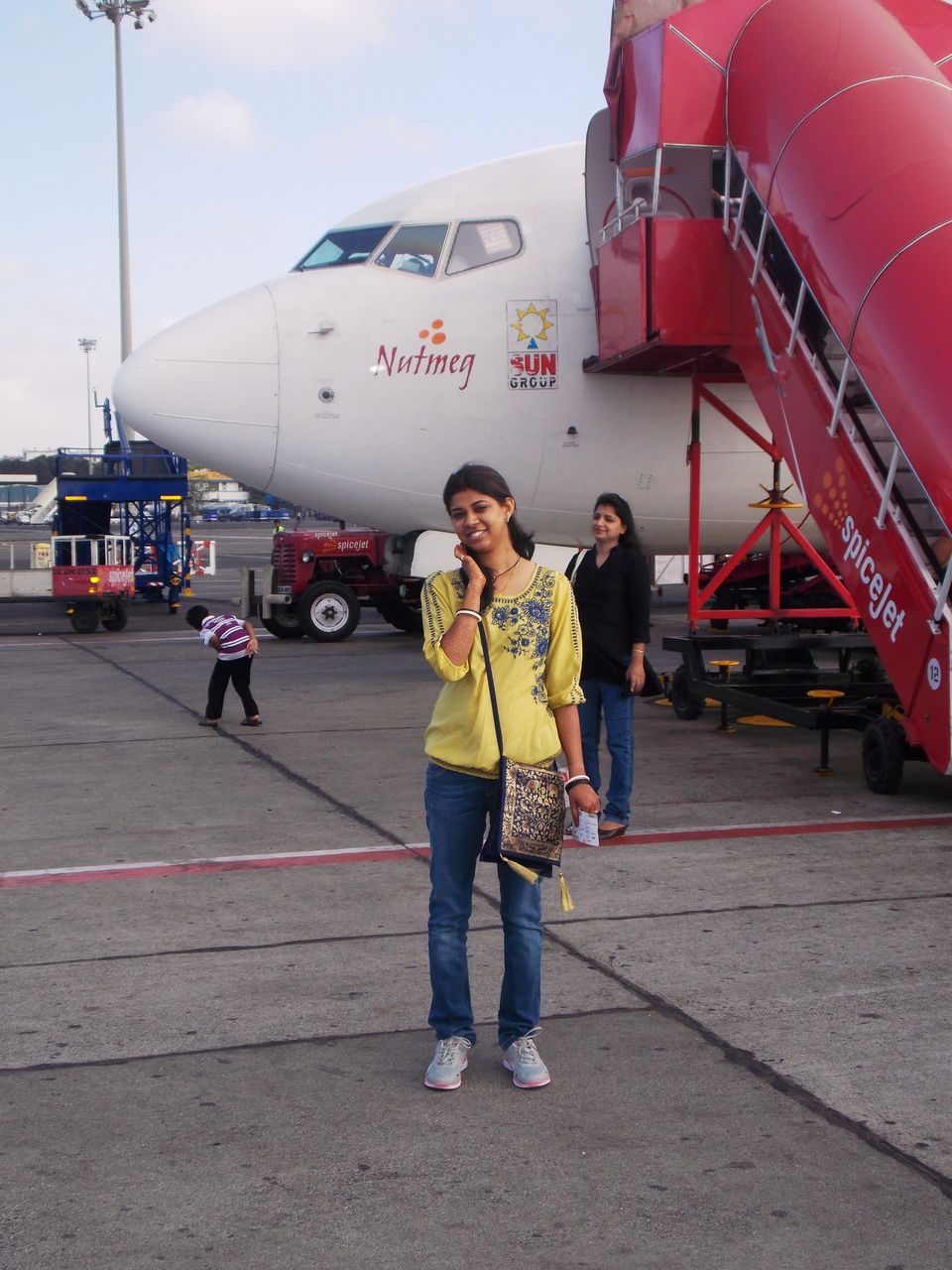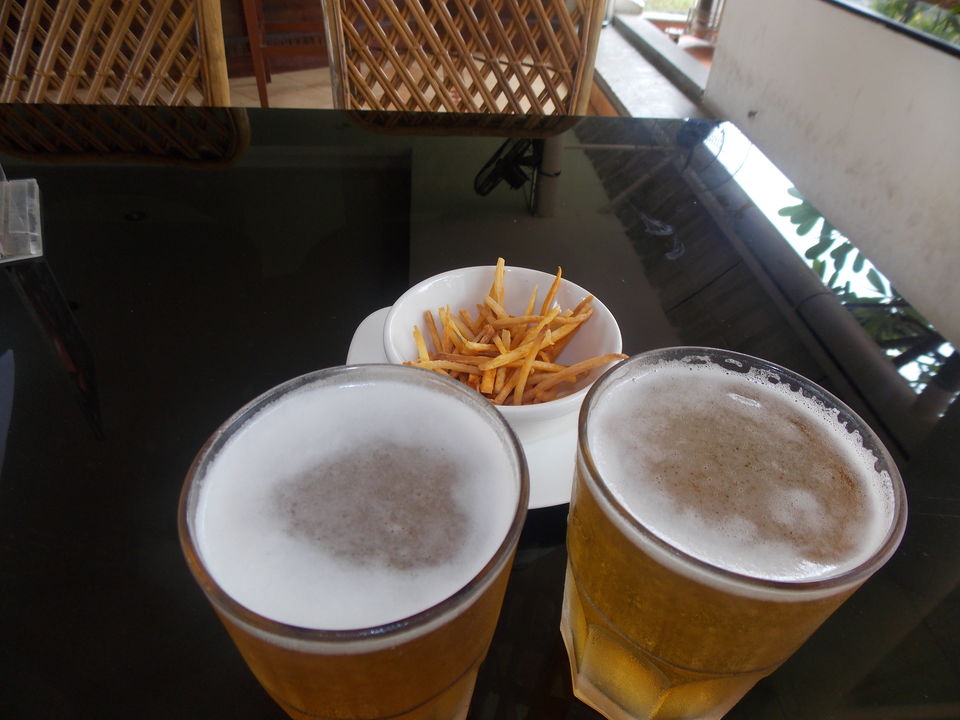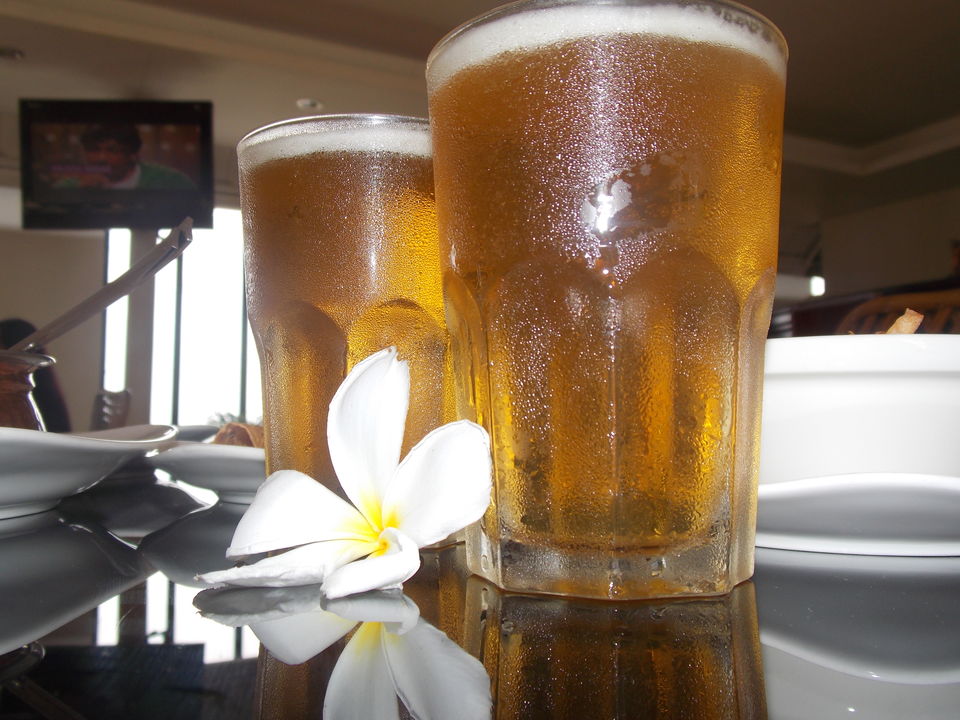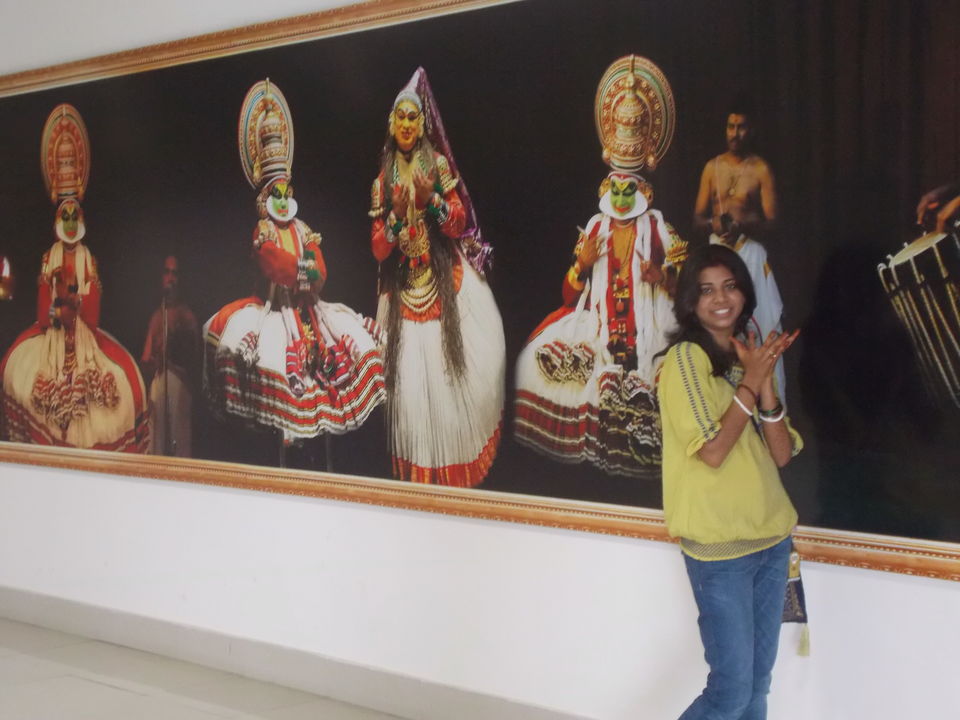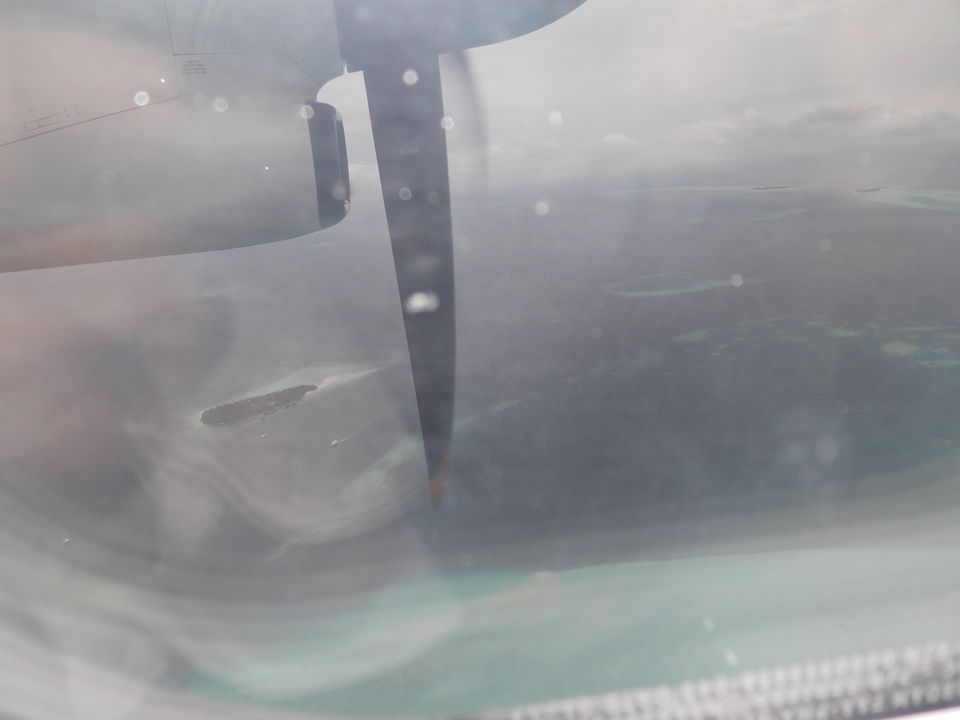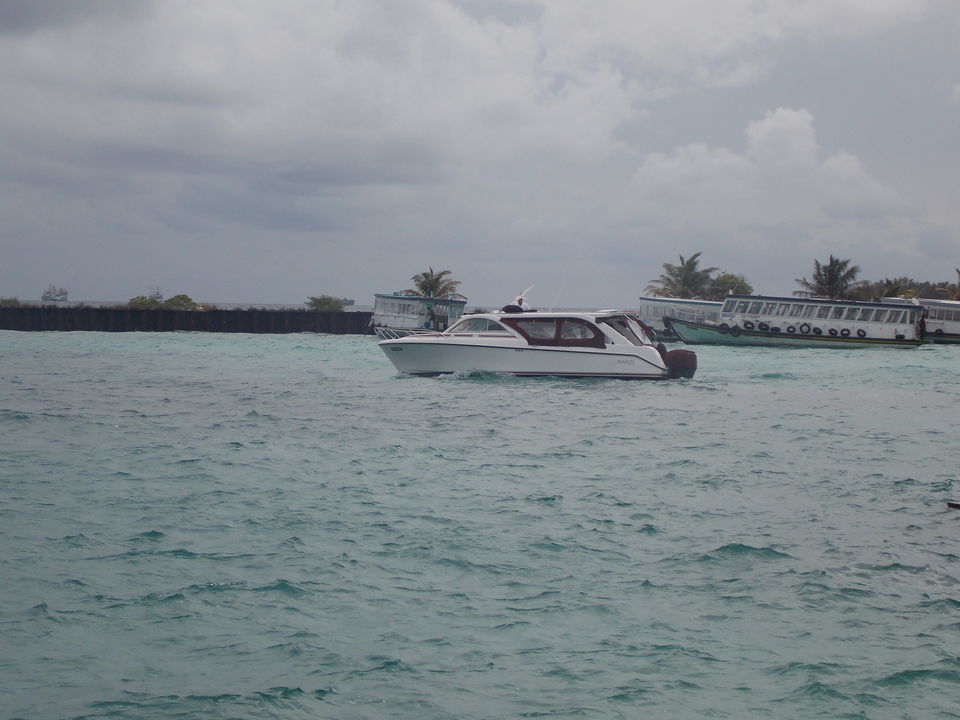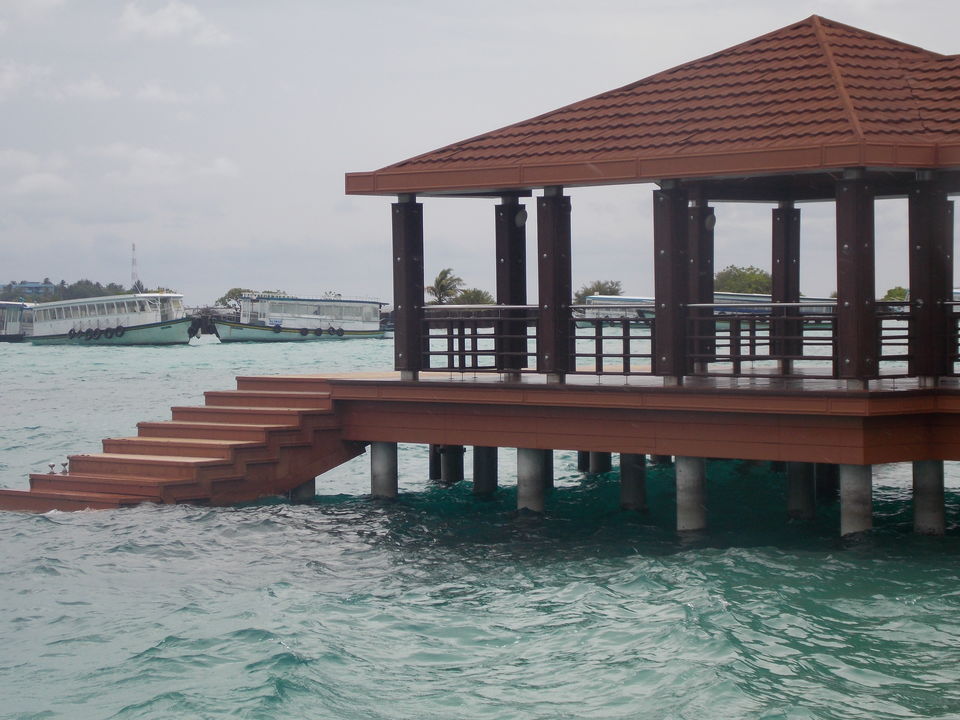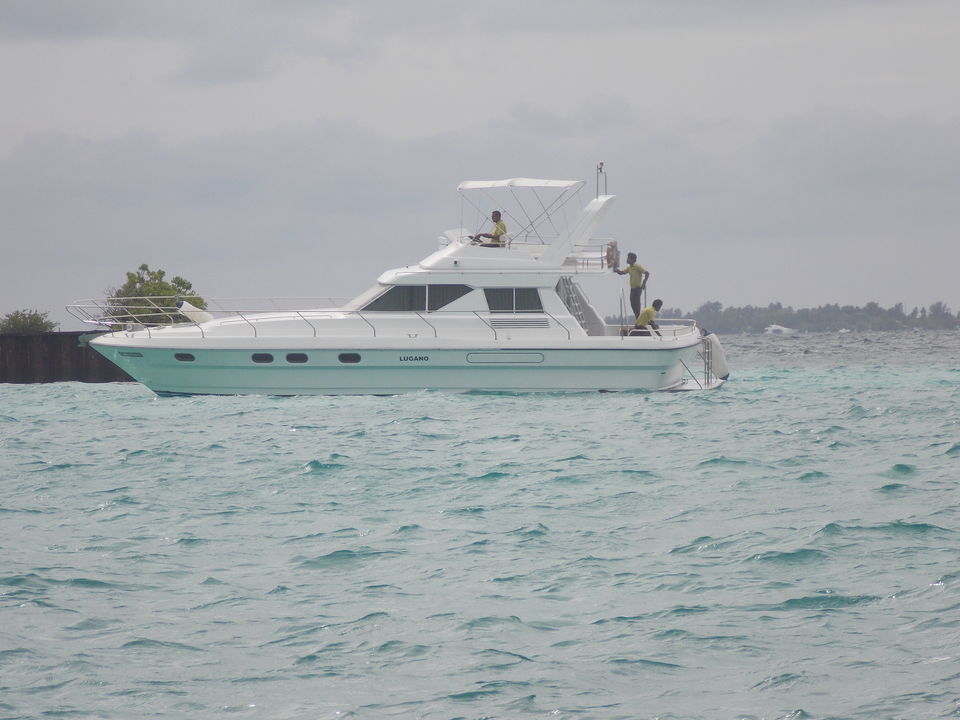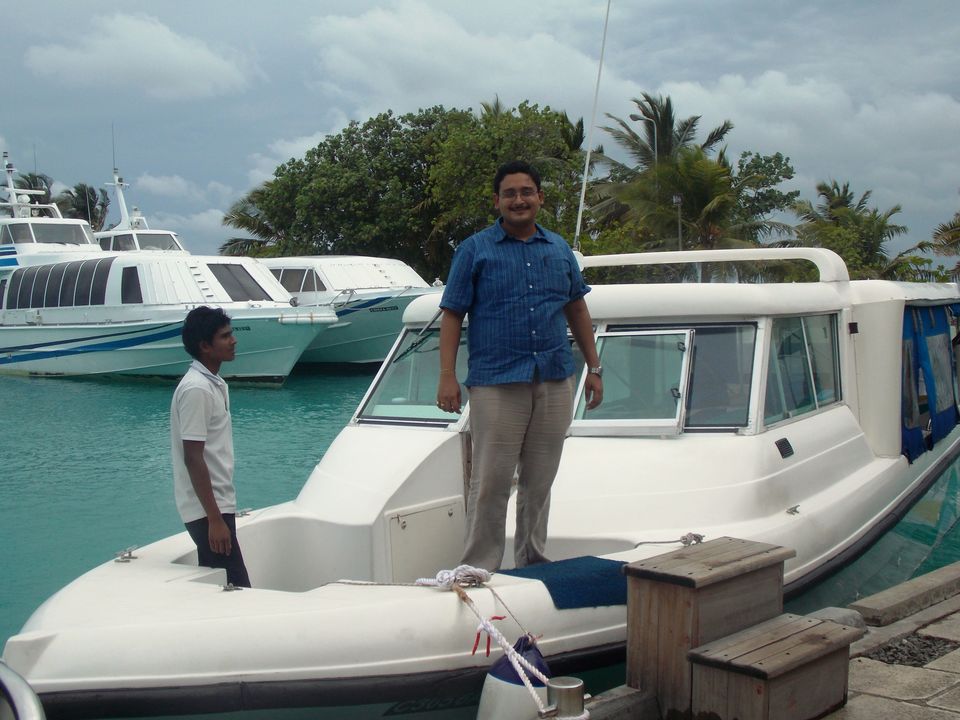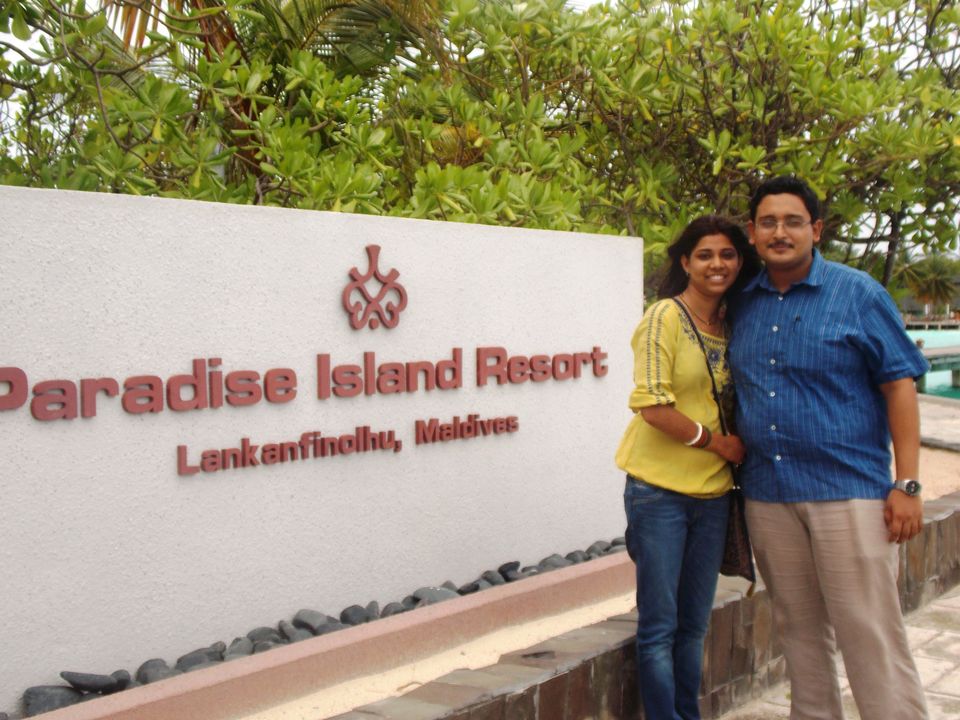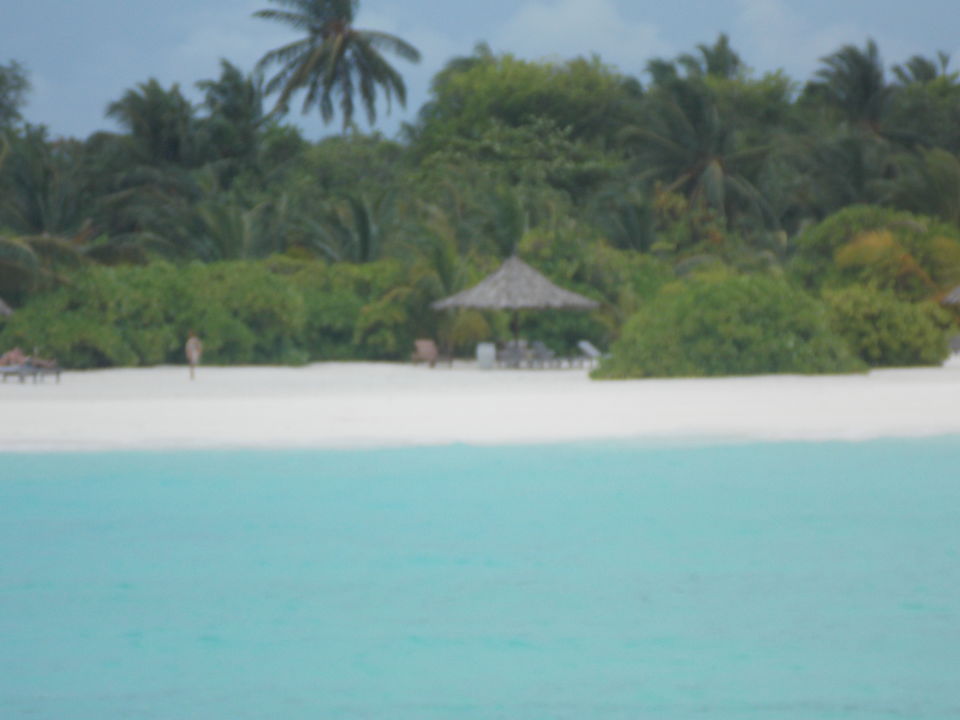 The Journey of Love started Seven Years ago when I fell in love . It was not an easy cake walk but when the Bond of Love is strong even the Gods cannot defy it. When I got married on 29th April 2013 , I thought the best gift I can gift my wife is to take her to the magical islands.
If a honeymoon is meant to be a celebration of love in an intimate, secluded, and most importantly, beautiful setting, then the Maldives is the world's best backdrop for all these things. There are endless ways to let the magic of the islands dazzle you on your holiday as a couple.
Some Information on Maldives
Maldives has deep blue seas, turquoise reefs, white sandy beaches and palm trees. It is also a place full of character, where its people have long spent their days languishing in the very essence of idyll living. While it is the perfect place to sit on a beach and watch a sunset with a cocktail balanced on your hand, it is also a geographical marvel, knowing that there are thousands of fish swimming around the vivid corals just a few feet away from where you sit.
My Journey
1 - First and foremost I decided on a Budget. I was very much aware Maldives is an expensive place. I decided to save from 2 years ago for the very day. With the Budget on my mind I decided to explore the net travel sites. There are many sites which will provide you complete information on the Hotels and cost.
2 - However I decided to go via a Booking Agency. - MAKE PLANS HOLIDAYS specializes only on Maldives tours. (TIP - Its far better to be safe, pre book when you go any foreign land and you know none). They guided me with the complete package and other options. I spoke to them about my budget and the date of traveling to the Maldives. (TIP – Its always economical to take All means included package. Even if you wish to try something different one of the days it won't pinch you much). I decided the place to stay and packages and mode of transport. The agency only deals with Hotel Bookings and not flight bookings. However its very important to clear additional benefits . (TIPS - When you are going to Maldives always remember the Airport is itself on an Island.. you need to take a speed boat to the Hotel. Ensure its added in your package ..or you will end up paying a bomb in USD ).
3- The next step - Pre book atleast 3 months in advance your flight to Maldives for the cheapest fares. The best and cheapest is booking Spicejet via Cochin. From Mumbai the flight leaves early morning to cochin where there is 2 hour stop and then directly to Maldives by 4 PM.
4 - The Flight is booked and the Hotels are booked. The VISA is on arrival. The biggest challenge is now to finish packing. Being an Island Resort donot carry much stuff as you wont get much chance to wear them . Most important is the Swim wear , Caps , Cool Sunglasses , Camera and of course Sunscreen Lotion.
5- Ensure you have taken adequate USD . The hotels deal in USD . Atleast 500 USD is minimum if you donot intend to do any activites.
6 – On the Day before your journey ensure the Packing is done and the necessary documents (Hotel Booking Slip , Your Tickets ), passports are in place. Have a good sleep as you need to stay fresh the next day and enjoy the journey. Its very important to have a minimum 7 hours sleep before you go for any vacation.
7- On the day of Travel – Ensure you get up much before time and be ready. Do a small recheck of the most important items on your list. Ensure you reach 90 minutes before your departure time. 90 minutes as this is a domestic flight to cochin. Keep a small diary ready with you as your lifetime memories begin.
Beginning of the Honeymoon
We boarded the flight to Cochin all excited and ready to make memories. Within a couple of hours we reached Cochin. Cochin is one the most beautiful cities of India. It's a paradise by itself with Hundreds of Coconut trees and in between one huge bungalow to live is. There was a spectacular view from the aircraft. There was no time to expore Cochin. The airport is very interesting and has few food joints. We decided to have our lunch and click a few snaps in the airport to kill time. We finished the official paper documentation. After a couple of Hours we boarded the Fight to the Magical Islands Maldives. We felt we are flying in between the clouds when suddenly the fight took a plunge. It was an amazing view the magical islands. The whole place looked like a dream island which all were dreaming to reach. We asked ourselves,"Is this our Magical Narnia"
Our plane landed on one of the most beautiful airports of the world. It was a fantastic exhibition of the Almighty's creation and crafted by the worlds most intelligent architects. We did our paper work and left the airport. Every Hotel has their representative standing with Placards of the Hotel Name. We located the Guy Holding PARADISE ISLAND RESORT – Our dream destination. (http://www.paradise-island.com.mv/) (TIP - In Maldives always buy a local sim card as its very cheap to call back India. ) We boarded our speed boat along with 3 couples and flew away to our destination . It took around 30 minutes to reach. The scenic view was amazing.
Once we reached we were taken to the main booking room where we finished our local paper work and were given our rooms respectively. I wanted to cherish each and every moment of my stay . Ihad booked 6 nights 7 Days .
I choose PARADISE ISLAND RESORT because
It fit my budget
Every evening there is a show to entertain all the people unlike other resorts of Maldives
The rooms are spacious and beautiful
On Mondays they have a Disco night
Tuesday – Rock Show
Wednesday – Movie
Thursday – Karioke
Friday – Local tribal dance
Saturday – Local Shows
Sunday – DJ night
Apart from the shows they have an amazing buffet for Breakfast, Lunch and Dinner. They are very strict on timings and don't allow anyone post timings. We almost missed the dinner on the very same night we reached. There is a swimming pool for all the swimmers who donot want to risk swimming in the sea.
We went one day for the Dolphin Show in the mid Sea. It was a memorable experience to see Dozens of Dolphins around us. We clicked a few and enjoyed every moment.
You will not forget the amazing boat trip you make at sunset before anchoring at a suitable fishing spot. It is as if nature plays with the colours of the setting sun just to ensure that you remember this day, this moment, and this love for the rest of your life.
PARADISE ISLAND RESORT also has activities during the day which keeps all busy like Snorkeling and Scuba divining . There are classes for the same. Once completely trained they take us to the deep sea for Scuba Diving. This is a must experience , however knowing swimming is must for the same. This is chargeable in USD but worth a try.
There are water sports also done by the resort. Once again these are chargeable and at owners risk.
Water Sports -
Catamaran Sailing
Windsurfing
Canoeing
Jet Skiing
waterskiing
Tow Sports
Parasailing
Apart from the Buffet services there are 2 romantic restaurants. One with Candle night dinners and other for Fish Lovers. The crabs are yummy and so are the fishes. If you want a change it is must try for these romantic restaurants. And for all those who are really tired there is a beautiful Spa
The resort gives you a Homely feeling as they are very helpful. Majority are from Indian and Bangladesh. They are working here for the past 10 years and are very happy earning in Dollars. We spoke to a few . The Bar Tender was from South India and the carpenter was from East India. We did speak about India and how are things there in comparison to India.
7 days just flew and the Fairy tale did come to an end. We were transported back the airport where we did our Duty Free shopping and lunch. Post that we took the flight to Cochin . We again got a chance to do Duty Free shopping and pack it inside the bags due to domestic travel (TIP – Each individual can carry only 2 liters of Achohol). Post which we traveled to Mumbai. The fairy tale just finished but the memories are enough to last this life. We intend to go again to these magical islands
Your honeymoon need not be a once in a lifetime experience either. You will relive the honeymoon over and over again, every time you come back to these magical islands.
This was my most memorable trip ….. my HONEYMOON trip
If you like my description please help me to improve by commenting on the Blog
We reached here fromMumbai Airport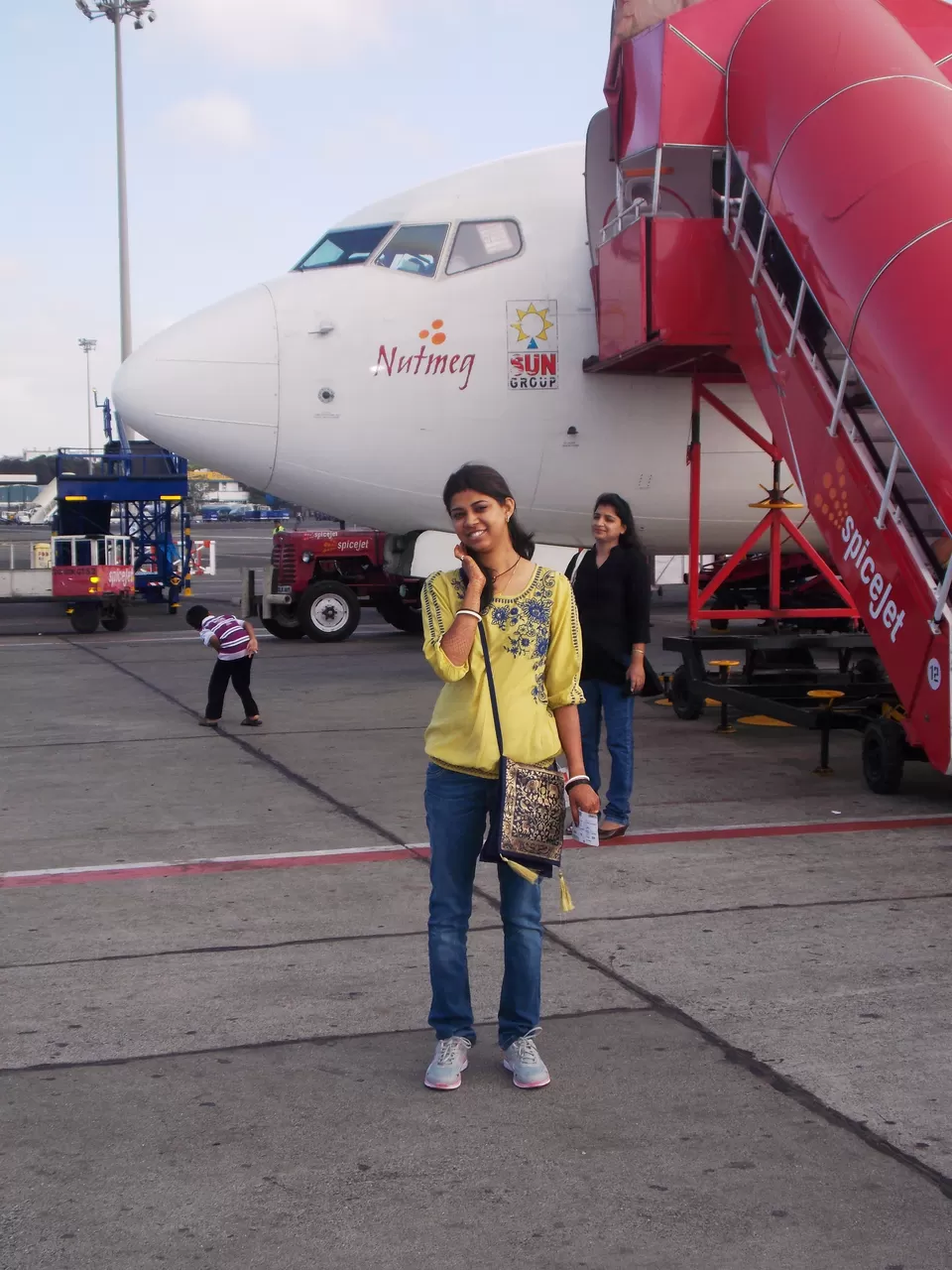 Out Trip to Maldives started from hre