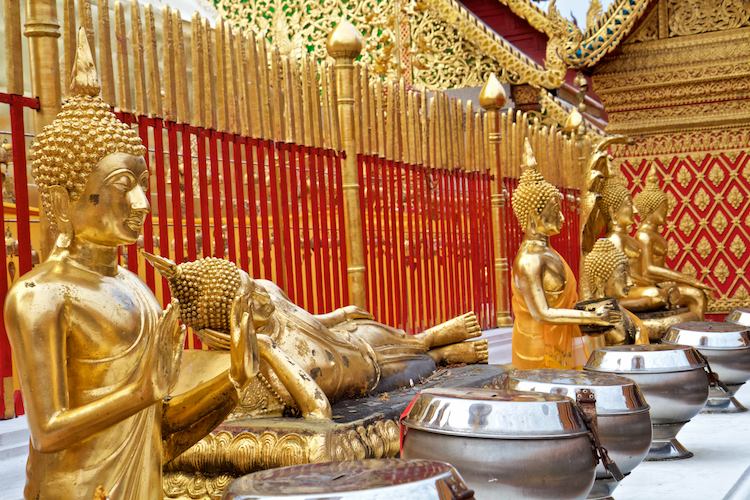 According to legend, a white elephant, carrying a relic of the Buddha, was released into the jungle and began to climb a large mountain in the center of Chiang Mai, Thailand – Doi Suthep. When it reached the top, the elephant trumpeted three times before dying on the mountain. King Nu Naone took this as a sign that a temple should be built on this spot and that is where the Theravada Buddhist temple Wat Phra That Doi Suthep resides today. At 3,500 feet above sea level, the temple was built in 1384 AD and is revered as being one of the most sacred temples in Northern Thailand as it contains the holy relic of Lord Buddha.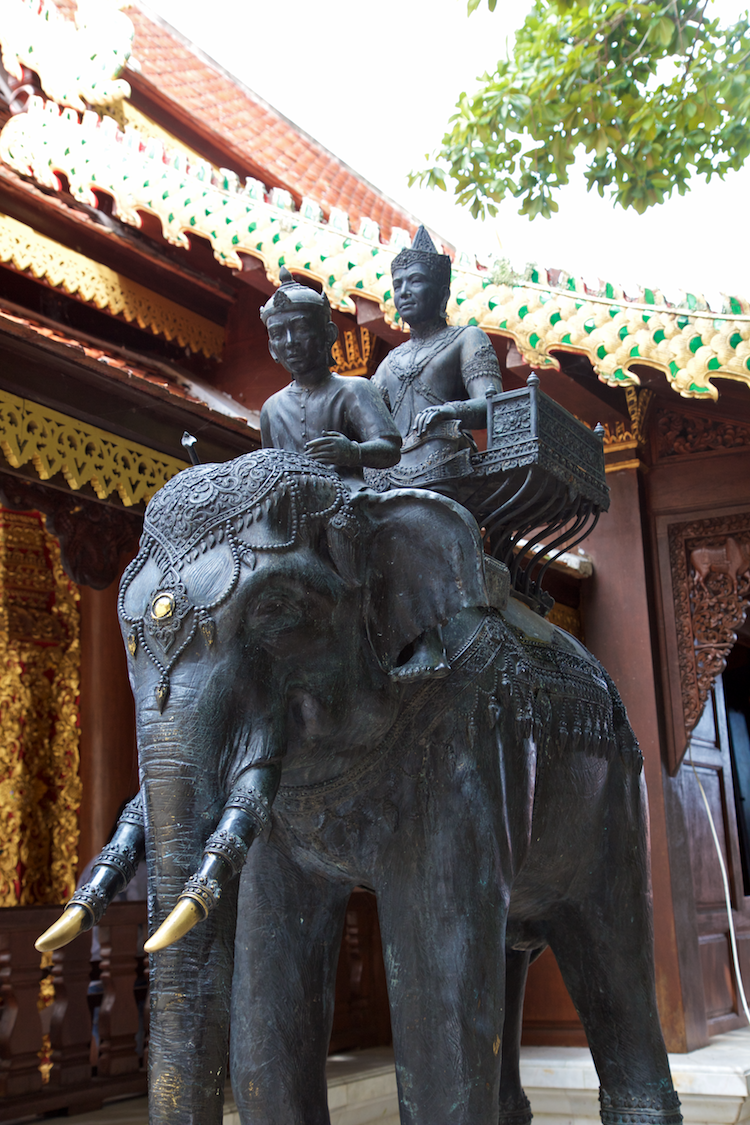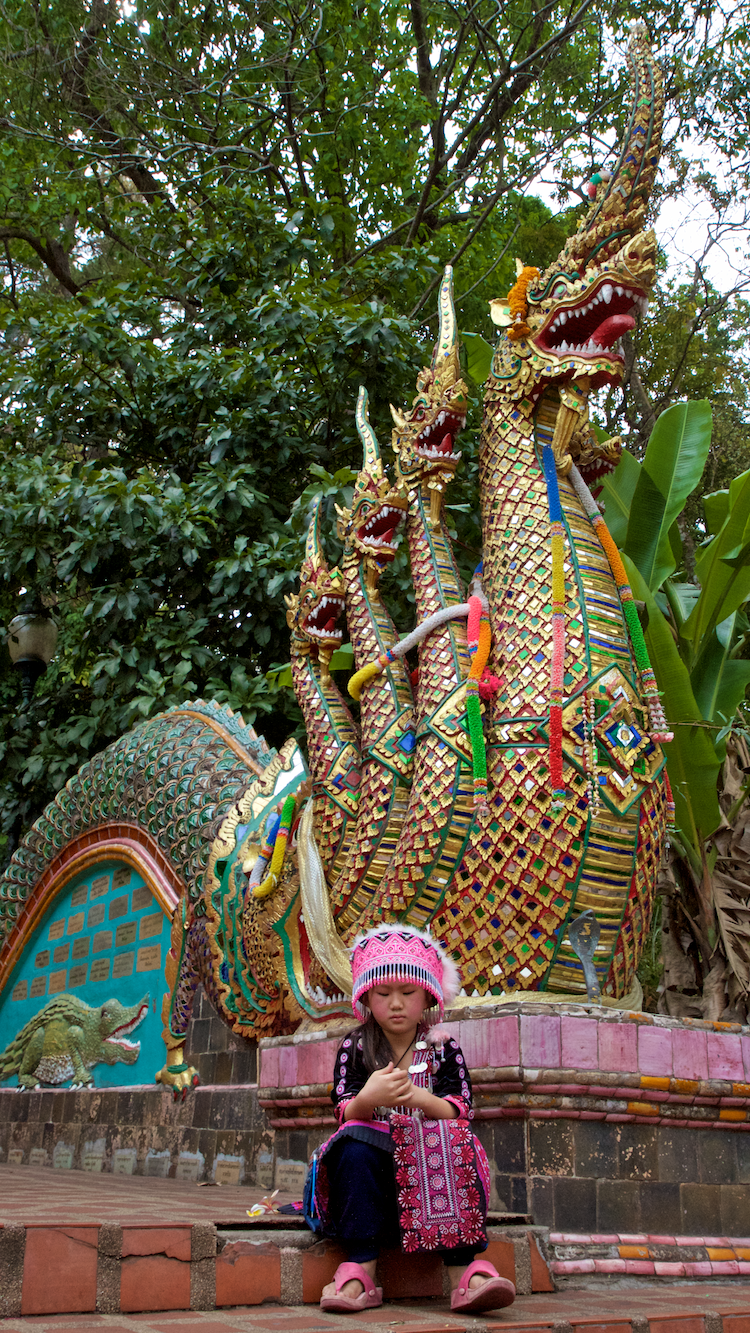 Doi Suthep is still a working temple despite being one of the most visited temples in Northern Thailand. If you choose to skip the stairs, the ride up to the temple is scenic and relaxing. From the temple, impressive views of Chiang Mai can be seen and it remains a popular destination for tourists. Street vendors line the entrance offering food (including bugs!), clothing, souvenirs, Buddhist objects and even animals in cages. Many believe it is good luck to purchase these animals for the simple purpose of setting them free.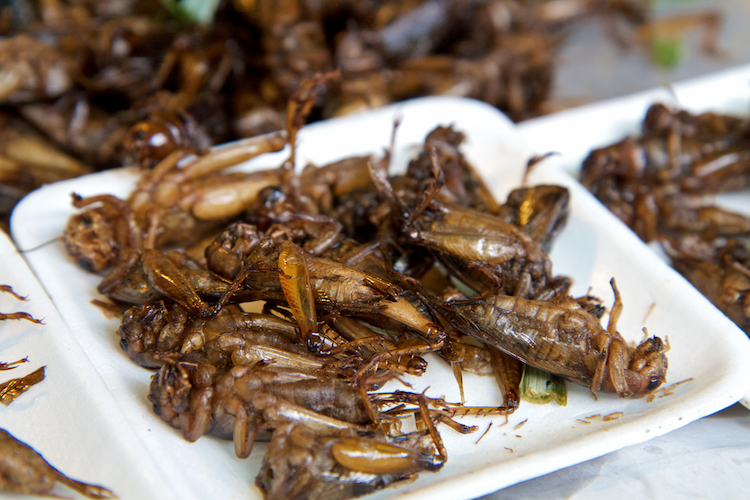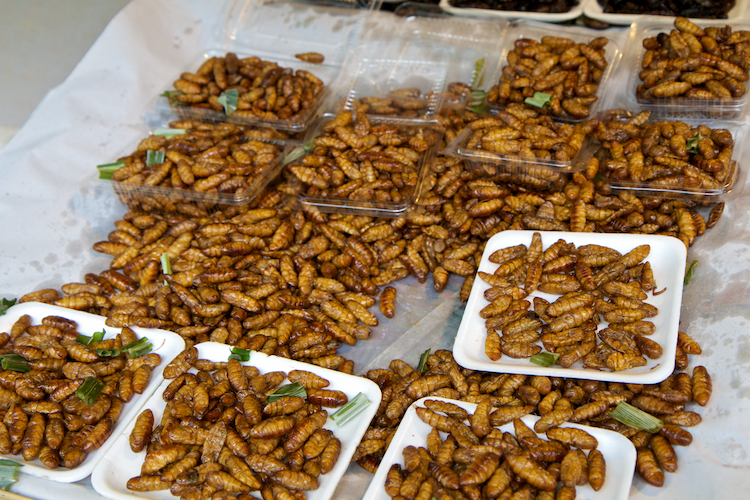 But all things worth experiencing, are not without effort. The temple resides at the top of a flight of over 300 steps. Flanking the steps along each side are gigantic Nagas laying in guard, a group of serpent deities in Hindu and Buddhist mythology. You may also find local children dressed in traditional hill tribe clothing requesting money in exchange for taking their photo.
Fun fact: The scaled of the Nagas are green when looking up the stairs and gold when looking down!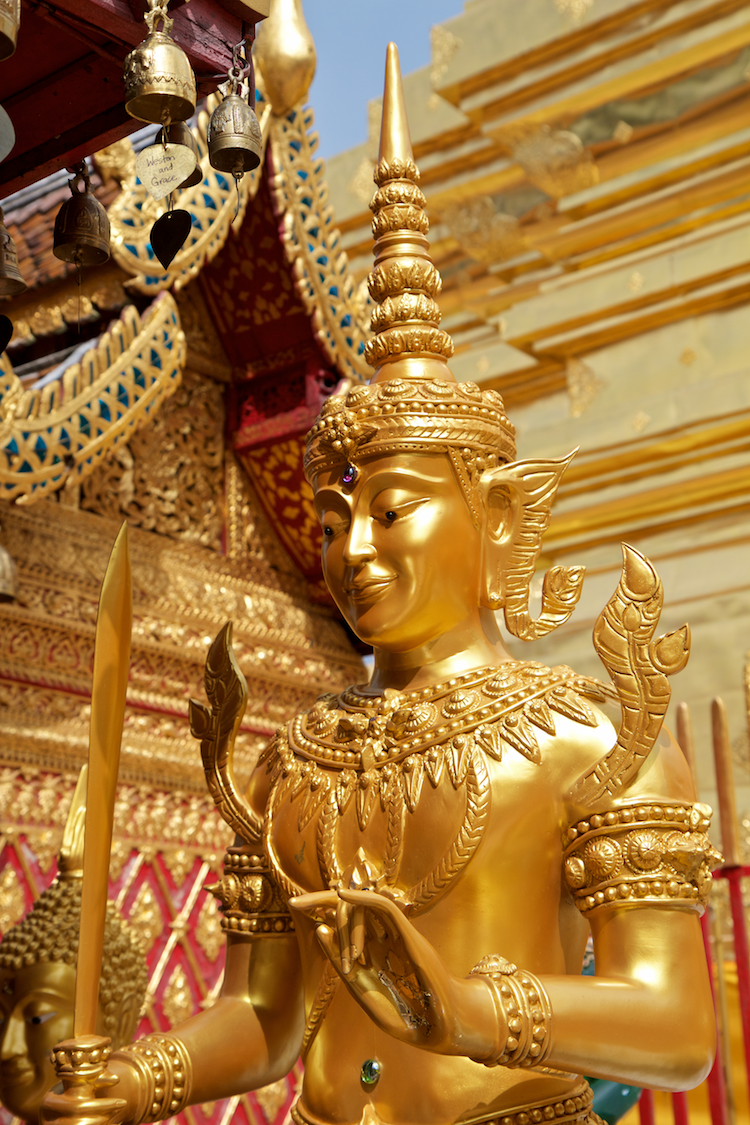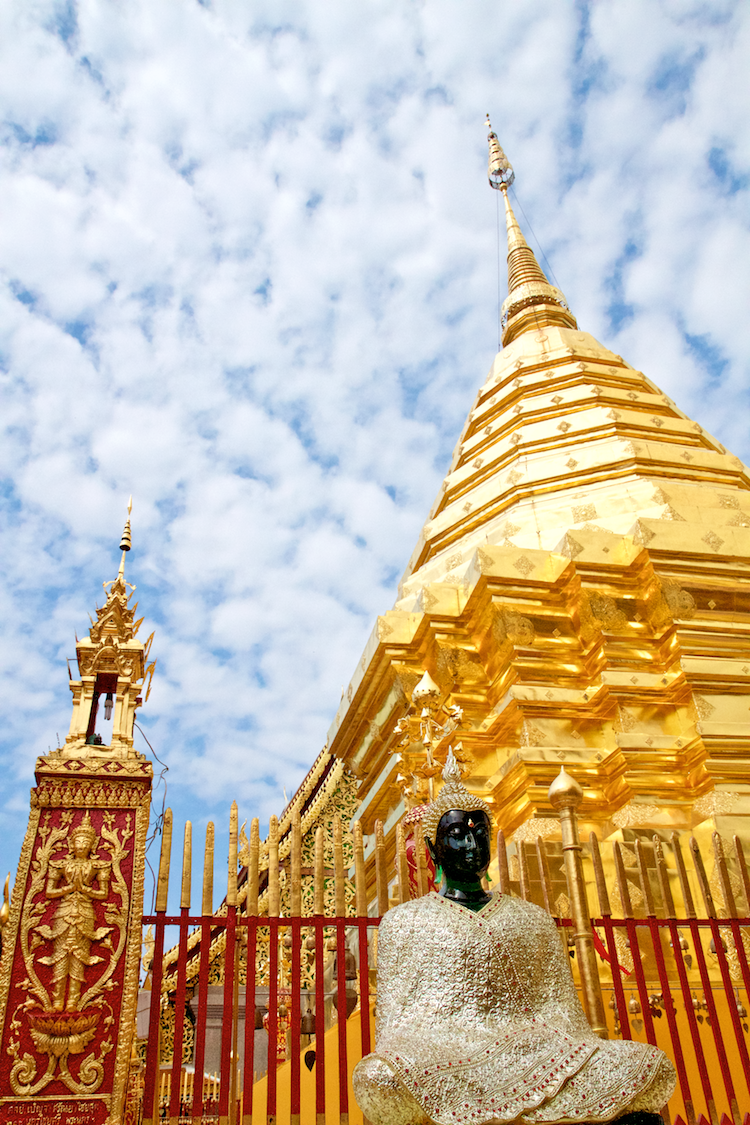 The temple is arranged around a central original copper plated chedi – which is the most holy area of the temple grounds. It is customary to walk around the chedi three times chanting a prayer, and leaving a wish bell to chime in the breeze. Surrounding the central chedi are large beautiful multi-paneled murals telling the story of Buddha.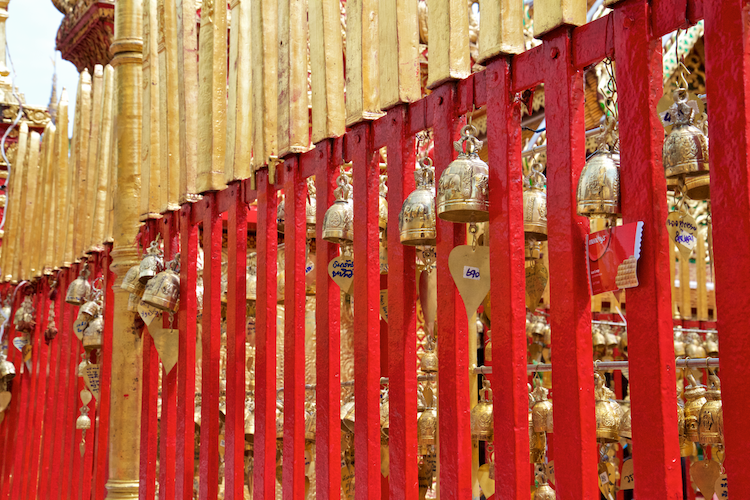 There are numerous areas to "give merit", offer donations and kneel in prayer to the various forms of Buddha. Here you will also find pagodas, statues, bells and shrines including a model of the Emerald Buddha and since the Wat also draws influence from Hinduism, so you will also find a statue of the Hindu God Ganesh. At certain times of the day, elder monks will offer blessings in one of the two prayer rooms.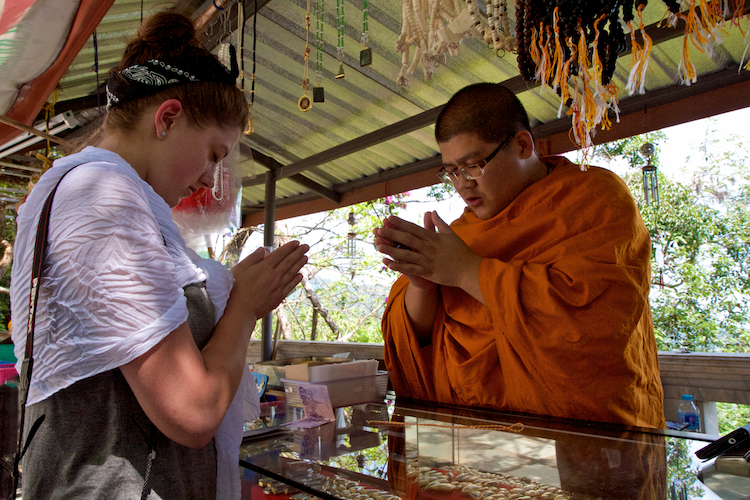 Tip: Purchase Buddhist charms and trinkets from the monks and they will bless the item for you, upon request.
Entry to the temple on the tram costs 30 Thai baht for foreigners. Shoes must be removed at it's entrance and guests must dress conservatively, meaning long pants or skirts to the ankles and no sleeveless shirts.
Originally published on Surf And Sunshine.