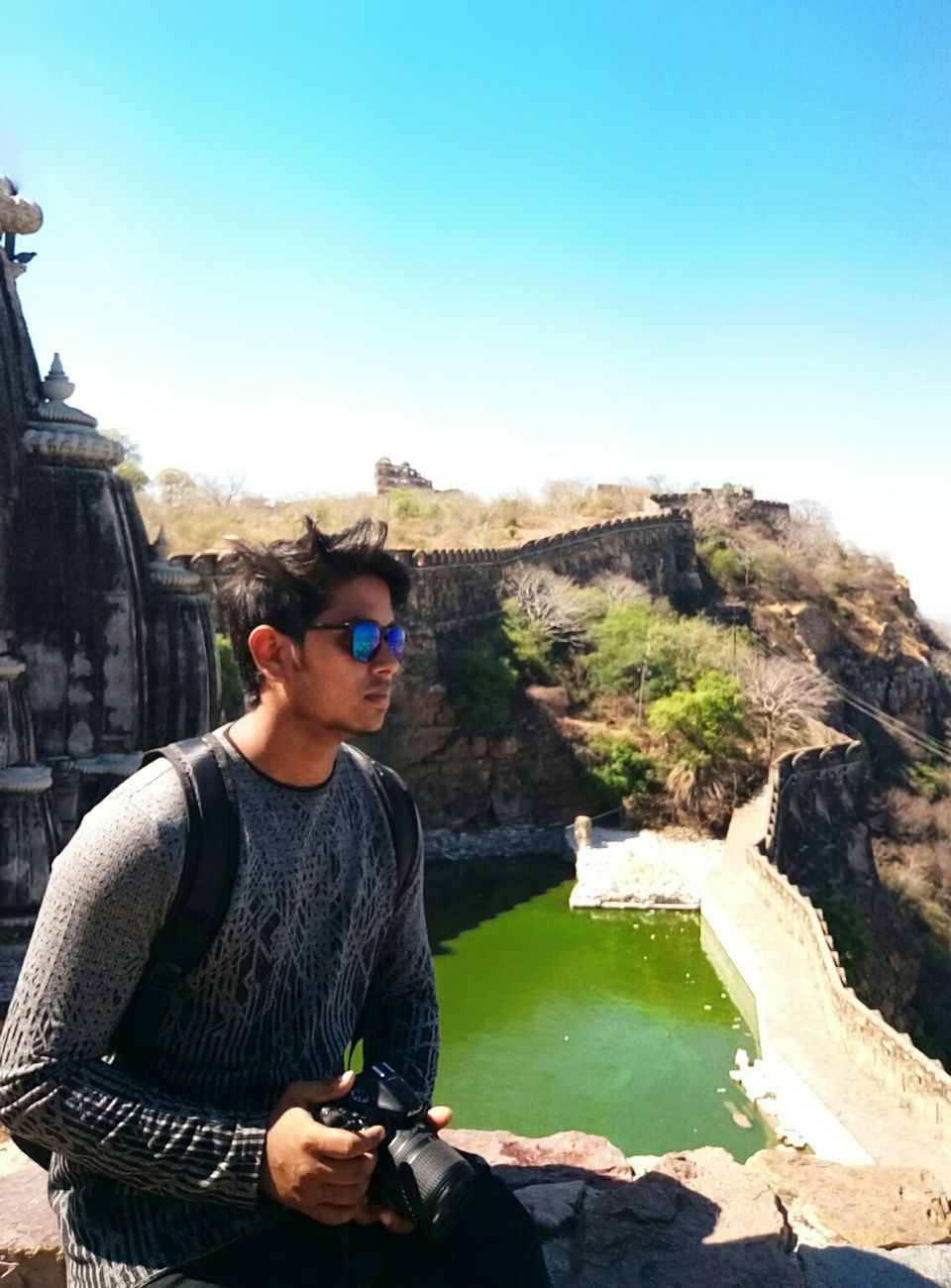 How do you manage to travel to different destinations so often without taking a big hit on your pocket?
I come across this question very often 😂
Honestly travelling is exotic! Those high charges of hotels, meals, bus/flight tickets makes it costly to travel. Most people would plan a once in a year trip, spend hefty amount and then start saving for another trip, which may or may not happen soon and here I am travelling to new beautiful places regularly. How do I do it? It's very simple! The most important thing, I believe, is PLANNING!! I mostly travel solo and wherever I decide to go, I research alot about the place. I see the means of transportation available, options for food, water, accommodation, extra charges for the tourists to enter any historical places, meauseams etc. I'll give you an example of my trip to Chittaurgath from Vadodara which concluded in 3 days, 2 night for less than ₹2000(₹1750 approx.) that too meals, accommodation, transportaion included!!
How did I plan my trip?
First of all, if you are travelling to a new place, you should have proper knowledge of the location you are travelling to and the resources available there. What do I mean by resources? Wherever I go, I check if I could find any couch surfer or hosts there. For you who don't know who couch surfers are, please google it. The best way to find couch surfers or hosts is @couchsurfing app. You would find couch surfers from all over world travelling to different places. You can share accommodation, transportation, meals to save some ₹. Luckily I found a host in Chittaurgath who was ready to host me for 3 days so I saved some big bucks there.
If for some reason I'm not able find any couch surfers or hosts then I go for hostels as they are available at very low cost and provides very good facilities. Always check their rating before booking a hostel. How do you find a hostel? It's very simple, just download @hostelworld app and you are good to go! Since I had a host, he showed me around on his bike so I didn't have to pay those auto/riksha/city bus charges. Though I insisted on paying him fule cost, he was very adamant and didn't take any money quoting "Athithi devo bhav"!! That's the beauty of our country ❤
The only cost I had to bear was for bus tickets, meals and some drinks(I insisted on paying) 😂
Now food is also something which adds up high to your travel cost but it's managable if you are not the kind who only eats in air conditioned hotels and drinks only mineral water! My point here is, why to spend ₹500-₹600 on a dish which you can get for ₹100-₹200 in dhabas or in a small local hotel?
I'm sure everyone knows fancy the hotel gets, more costly it becomes. I specially avoid going to any fancy restaurant but that doesn't mean you compromise on quality and health. Everyone who is travelling alone is mature enough to figure out about food, it just needs a little research to find a good place to eat. Like I mentioned earlier, best is to always take help of google while planning your trip.
This is how managed to travel for approx ₹1750 (to and fro bus ticket charges, meals/drinks, entry fee to some of the monuments).
I hope someone would get benefitted from this post.
Happy travelling!!