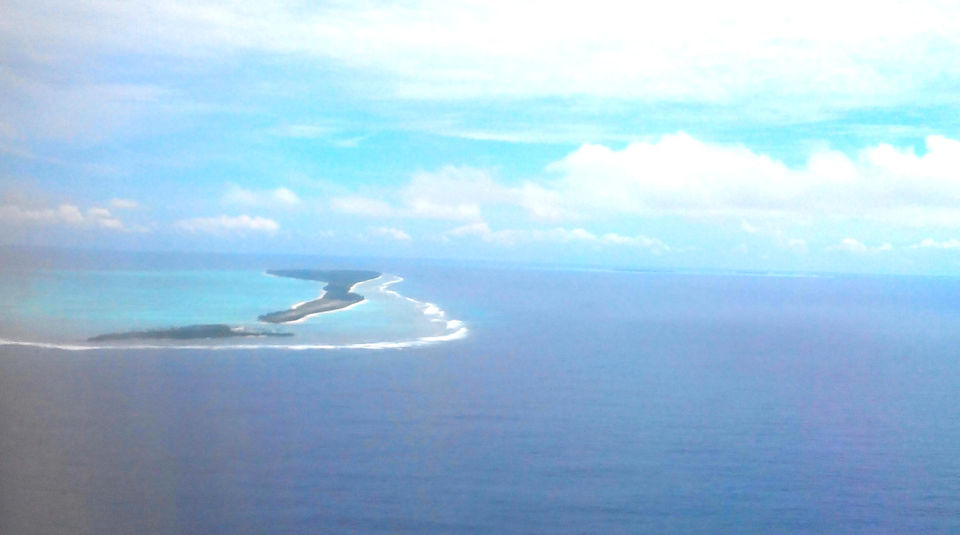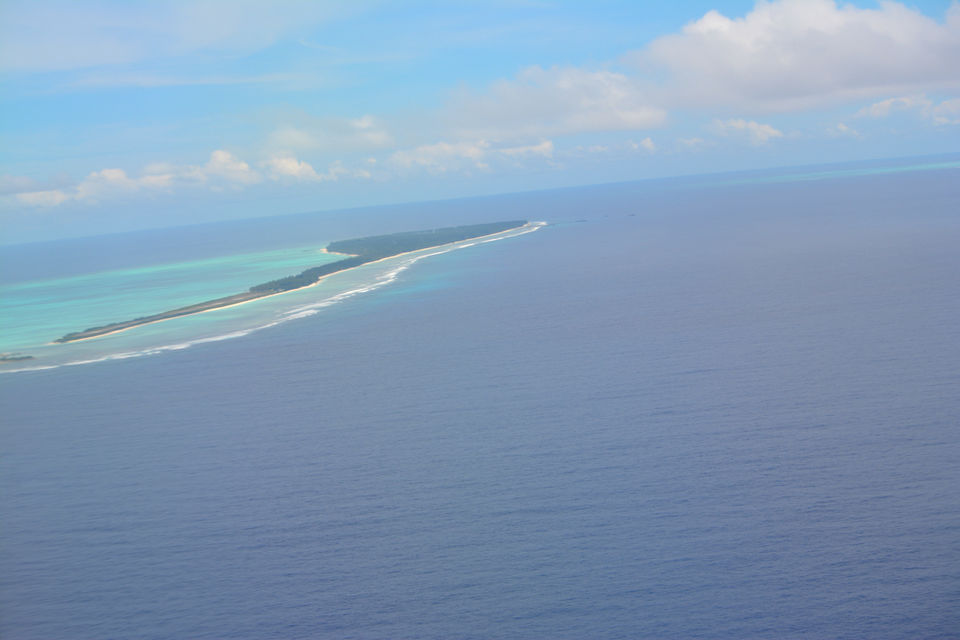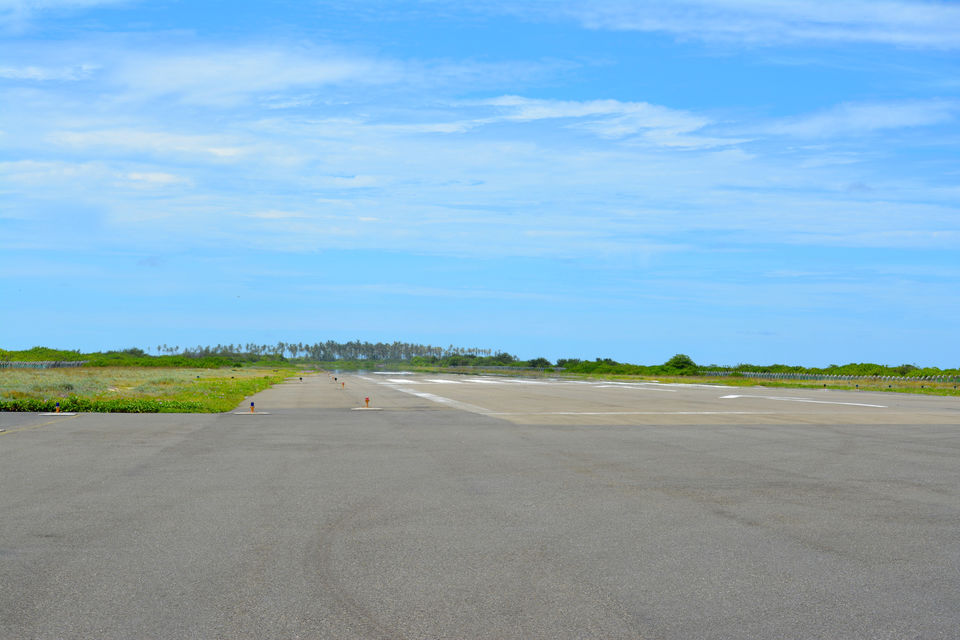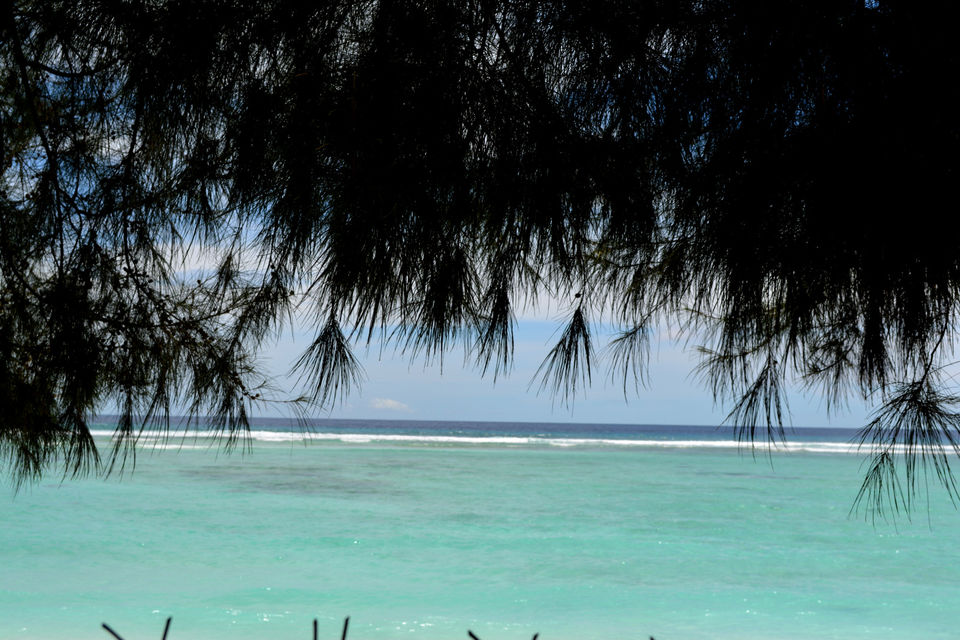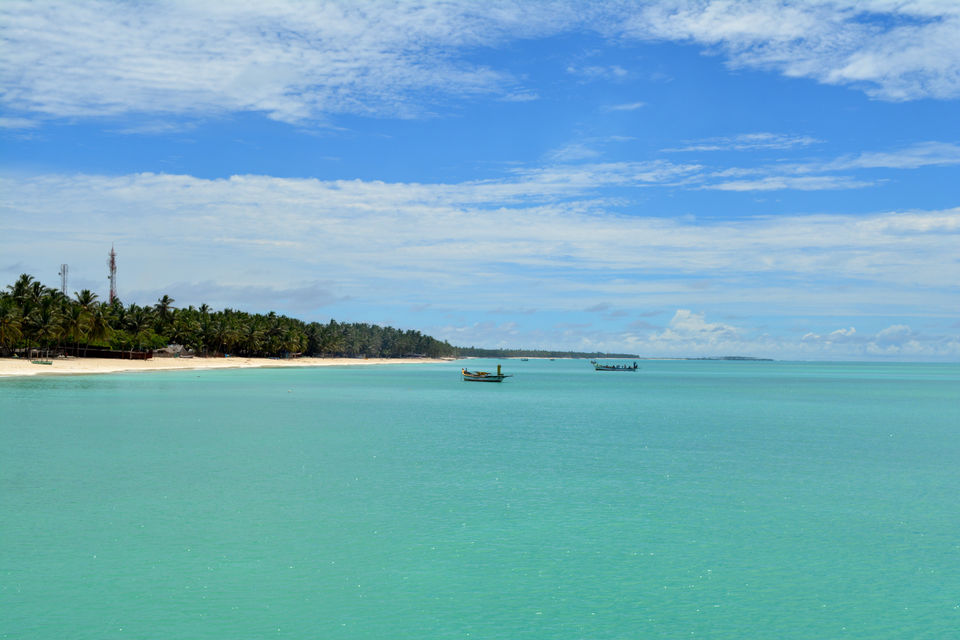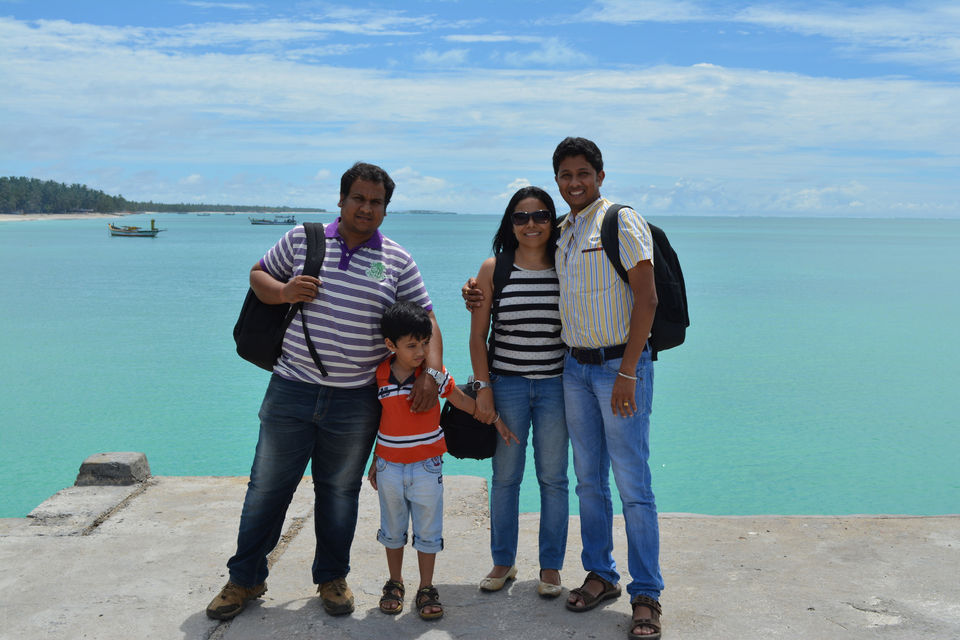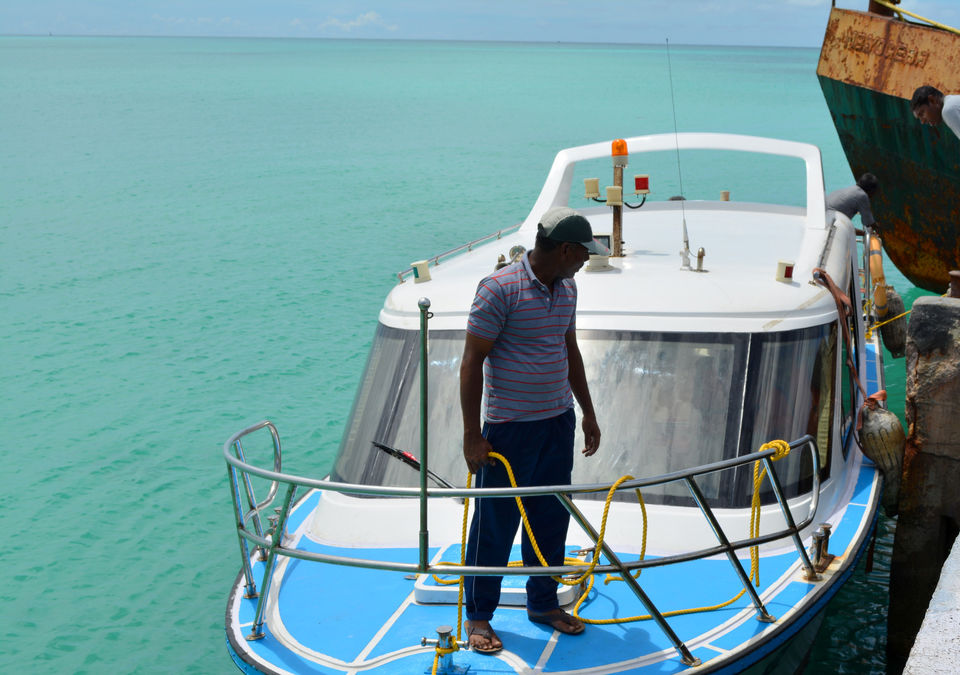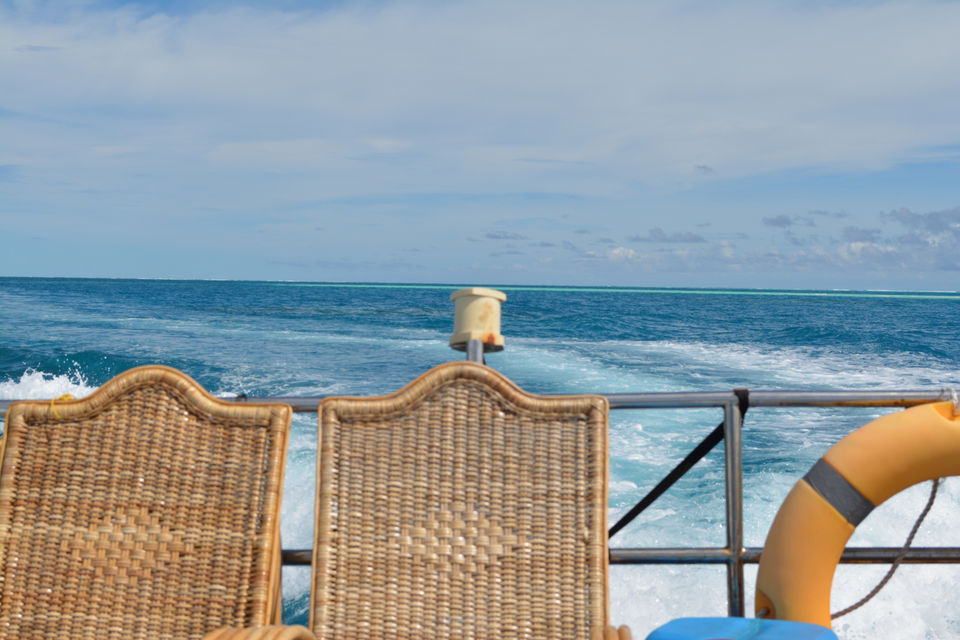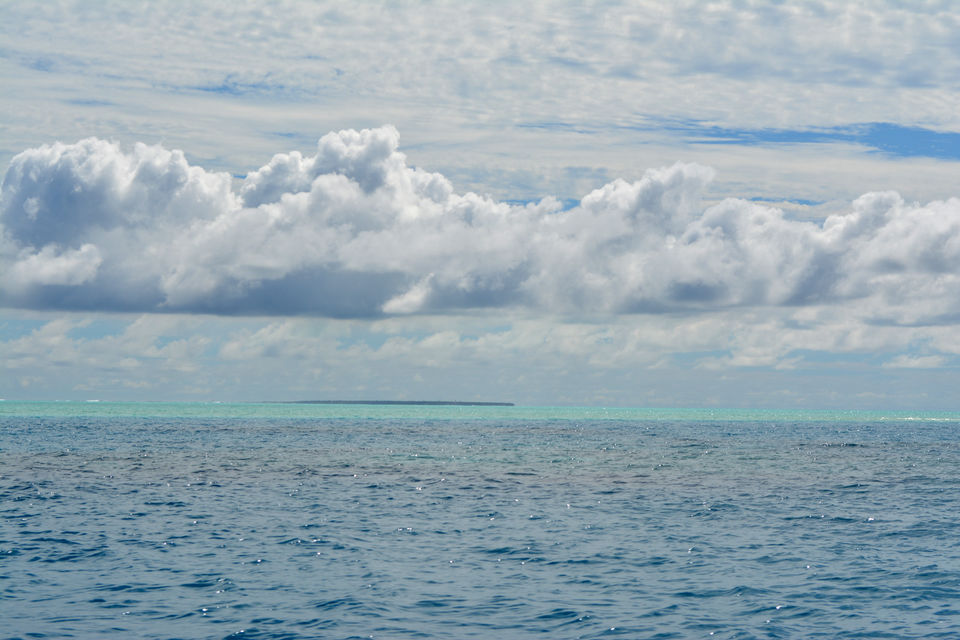 Lakshadweep formerly known as the Laccadive, Minicoy, and Aminidivi Islands is a group of islands in the Arabian Sea off the south western coast of India. The archipelago is a Union Territory and is governed by the Union Government of India. Lakshadweep means "one hundred thousand islands" in Sanskrit as well as many Indian languages. The smallest union territory of India consists of 36 small islands with a total surface area is just 32 square kilometers and lagoon area of around 4,200 square kilometers rich in marine wealth. The island has 12 atolls, 3 reefs, and 5 submerged banks with only 10 inhabited islands. Kavaratti is the capital of Lakshadweep and the region comes under the jurisdiction of Kerala High Court. The islanders are ethnically similar to the Malayali people of the nearest Indian state of Kerala. Most of the population speaks Malayalam with Mahi (or Mahl). The islands are served by an airport on the Agatti Island.
Lakshadweep has a tropical climate and it has an average temperature ranging between 27° C - 32° C. Generally the climate is humid warm and pleasant. The ideal time to visit Lakshadweep is from October to March. The natural landscapes, the sandy beaches, abundance of flora and fauna and the absence of a rushed lifestyle enhance the mystique of Lakshadweep.
Agatti Island
After covering a distance of 1925 Kms (Road Trip) and majestic Munnar we were eagerly waiting to unfold the beauty of Lakshadweep. We knew Lakshadweep is awesome but wanted to see how near it is to our imagination. Agatti Island was the first destination in our Lakshadweep Itinerary as this is the only island which has airport thereby becoming a getaway to other islands. The island is at a distance of 459 km from Kochi with an area of 3.84 sq km, a maximum length of 10 km and width of 1 km. The lagoon area of this island is 17.50 sq km. We reached Kochi International airport and boarded the flight. We were greeted by a 48 seater cute aircraft thereby setting the tone for rest of our tour. The flight departed on time and our journey towards a dream world has started. It was a fine morning with very clear visibility. The flight was cruising at an altitude of 18,000 feet and we were amazed by the view of islands with lagoon all around. We saw quite a few islands before reaching Agatti. After an hour or so the flight started it's descend to land at Agatti. We were glued to the windows to adore the beauty and believe us it was breathtakingly spectacle. With every inch nearer we were bemused by the unparalleled and unmatched beauty of the shore. It would be the most beautiful airport in the world with turquoise blue lagoons on both sides of the air strip. We realized that this place is more magnanimous and refreshing then what we had thought off. We felt that it's been ages that we have breathed such a fresh air.
It was a very small airport with spectacular view on both sides. After disembarking we waited in the hall for completing formalities and to collect our baggage. The person from Lakshadweep tourism greeted us on the airport and took all travelers to the guest house at Agatti for lunch. The food was very nice and we enjoyed it. It was quite amazing that everyone had their own itinerary and the travelling was clubbed in a manner to take care of everyone's plan. Agatti is an island where one can stay as long or as short one wishes as it is a gateway for other islands. Uninhabited islands of Bangaram, Thinnakara, Parali-I and Parali-II are just a hop away. Tourist can go to these tiny islands, enjoy an exclusive day excursion and can come back in the evening. For all tourists who were not staying at Agatti, transport was arranged till jetty for onward journey through speed boat. We passed through the small but calm roads of Agatti with small inhabitants on the way to jetty. We 5 minutes we reached the jetty and were among the first to reach there.
We were mesmerized by the sheer beauty of the place. It was 360 degrees beautiful and a panoramic spectacle. The crystal clear water, silver sand beach, turquoise blue lagoon, fresh air, & magnificent landscape were awesome. It's very difficult to explain through words that we have witnessed and felt. It's unimaginable and yes it's a paradise. We boarded the speed boat for our onward journey towards Kadmath Island and our journey into this dream world continues.
This travelogue was first published by Cloud9miles.
Frequent Searches Leading To This Page:-
Book Incredible Lakshadweep Tour, Lakshadweep Tour - 2 Nights / 3 Days, 5 days guided tour of Kochi and Lakshadweep, Offers on Lakshadweep Tour Packages, Lakshadweep Islands honeymoon tour package