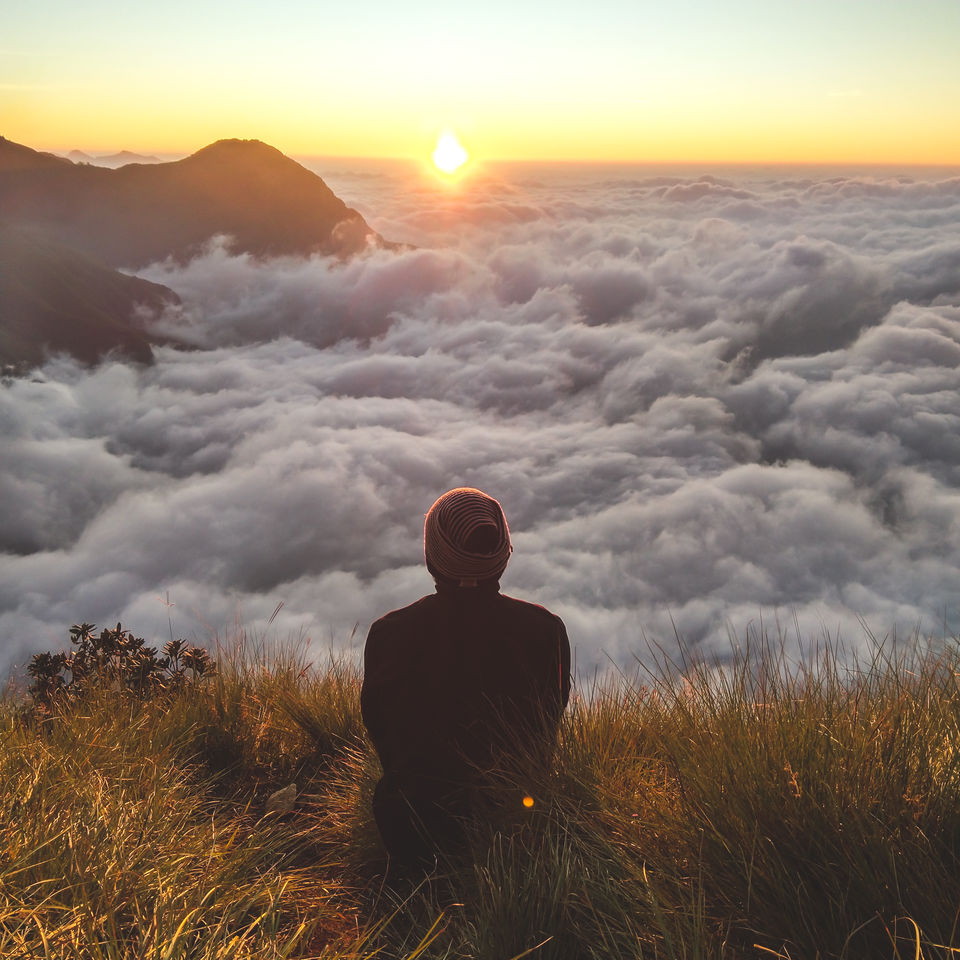 Yellapetty, simply translated as 'last village' in Tamil, is a border village between Tamil Nadu and Kerala. Lying on the misty Western Ghats, this place could be your dream solo travel destination. A place with no network and where recharge coupons are still a thing. Here amidst the misty valley lies the beautiful camping site called Cloud Farm.
seems like a good postcard to send to your loved ones, right?
Cloud Farm, cofounded by some travel enthusiasts provides you with beautiful camping experience. Trekking to the camping site starts from Yellapetty post office around 3pm. You will trek through the winding tea plantations and enter the dense forest, might be lucky to see the footprints of Sambar or even a real one.
After a long trek, once you reach the camping site be ready for the place's breathtaking views like this one.
After wonderful camping with fellow travellers under the starlit sky get a good sleep and remember to Keep your phones and cameras charged and ready for the next day as you are about to go for the sunrise trekking early morning at 6.
Trek and reach the top as fast as you can, you do not want to miss the cloud flowing like waves as the sunlight hits them. Take photos, timelapse or anything you want or maybe just simply sit and watch the nature unfolding her true beauty before you.
Want to share your camping memory? Send a postcard from the Yellapetty post office to your loved ones.
Details of the trip
CloudFarm contact - https://www.instagram.com/cloudfarm_munnar/
+918330080809
contact them to get the details of the camp.
Reach Munnar as it is accessible to everyone from both Kerala and TamilNadu. Bus to Yellapetty from KSRTC Bus stand departs at 8:45 am. Don't Worry, share taxi jeeps ply from Munnar to Yellapetty every 10-15 minutes and is cheap(will get a traveller feel). They drop you at the Yellapetty post office. Get a nice coffee from the coffee shop nearby. Returning to Munnar is also equally possible as there is a direct bus to Kochi via Munnar at the same stop at Morning 11 am or you could get a share taxi jeep.