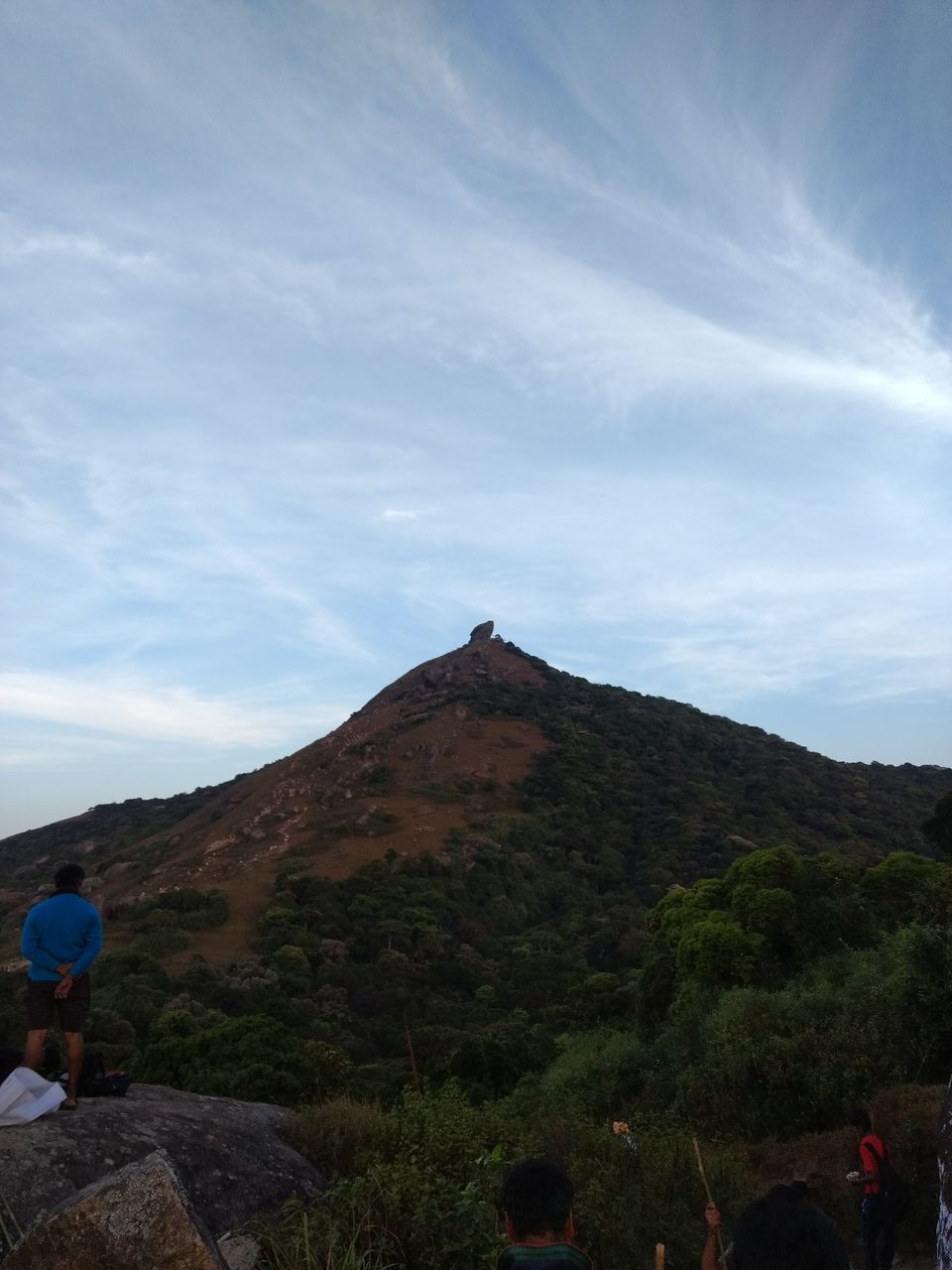 We have taken a overnight bus from Bangalore and reached Coimbatore early morning. We have taken a public bus (Number 14D) from Gandhipuram, Coimbatore to Isha Foundation (1 hour / 38 kms).
The bus stops exactly in front of Isha foundation main entrance. A huge snake like structure covers the main entrance.
After entering inside we came across various stalls and Information center in one side and Tree plantation at the opposite side.We enquired regarding the various programme's conducted in the ashram.
We kept our bags in the luggage counter. We were lucky to get Darshan of Sadhguru. He had finished Darshan of thirtha kudh and was returning by on his self drive jeep.
Ashram volunteer displayed a short video about the ashram and rules to be followed inside ashram.
There are two theerthakunds at the Isha Yoga Center – the Chandrakund for women and Suryakund for men.
We entered the Suryakund with dhoti.The water is energized by the submerged 3 Rasalingas,The water is so pure and it is believed that a dip in this vibrant water significantly increases spiritual receptivity and also rejuvenates the body.
After bath, We came across a beautiful pond which had lot of lotus plants, fishes and birds.Their is a bridge to cross that gives a good view of the pond and the ashram surroundings.
We then had Darshan of Linga bhairavi devi.The eight feet tall Devi was consecrated by Sadhguru as a powerful energy form with a solidified mercury core. The consecration of Linga Bhairavi was conducted through prana pratishtha, a rare mystical process that uses life energies to transform mere stone into a deity. Their are various poojas performed here.
We have seen a huge nandi infront of Dhyanalinga temple. The speciality of the temple is The linga is consecrated using prana a prathistha and is dedicated for meditation. Silence is maintained inside the temple. Dhyana in the Sanskrit language, means meditation and linga means form. We mediated here for 30 minutes and we felt relaxed by its positive vibes.
We finished our breakfast in the eatery inside and relaxed for some time. We taken parcel of some snacks for our next destination Velliangiri hills.
Poodi/ Vellingiri foot is just 3 km by walk before Isha Foundation. We have taken a auto and reached the base of our trek. The base of the trek has a temple. People take blessings of the deity before starting their journey.
The temple has locker facility where we can keep our bags. We kept 2 bags at the locker and carried 2 other bags with us.A forest checkpost persons scanned our bags and asked us to not to carry any plastic.
We can trek with bare foot or with shoes/chappal on.We choose to trek with shoes.
The speciality of this trek is their is Lord Shiva's natural cave temple known as ,Velliangiri Andavar. To reach their we have to cross 7 hills at an altitude of 2240 meters / 7349 feet above sea level and climbing height of 1200 meters / 3937 feet, only by trekking we can reach this place and have no shortcuts.
You can buy a bamboo stick which is very useful for support.
1st and 2nd hill:
Steps laid using rocks - Their are close to 4k+ steps, that tested our patience. We were ascending and resting multiple times.We came across water bottle and soda selling shops in 1st hill ending.
3rd hill:
Need to Climb a slippery rock - Steps carved for better grip. Their is a small stream of water at one place which was salty but good.We filtered with hand curchief and drank it.
4,5th hill:
A Rough path. Their are No proper steps and way full of rocks. Covered by Trees on both the sides. Ending of 5th feel changes the temperature completely. It feels cool from here.
6th hill:
A Rough path - No proper steps and way full of rocks. Open landscape without any trees and awesome views. We have seen sunset at this place and it was amazing. We had carried camping tent and sleeping bag. We found a safe place to put our tent which was behind a huge rock and little away from forest. Whole night people were trekking and we could here their chantings and bhajjans. It was Full moon day (Pournami) and their was no requirement of torch as moon light was enough.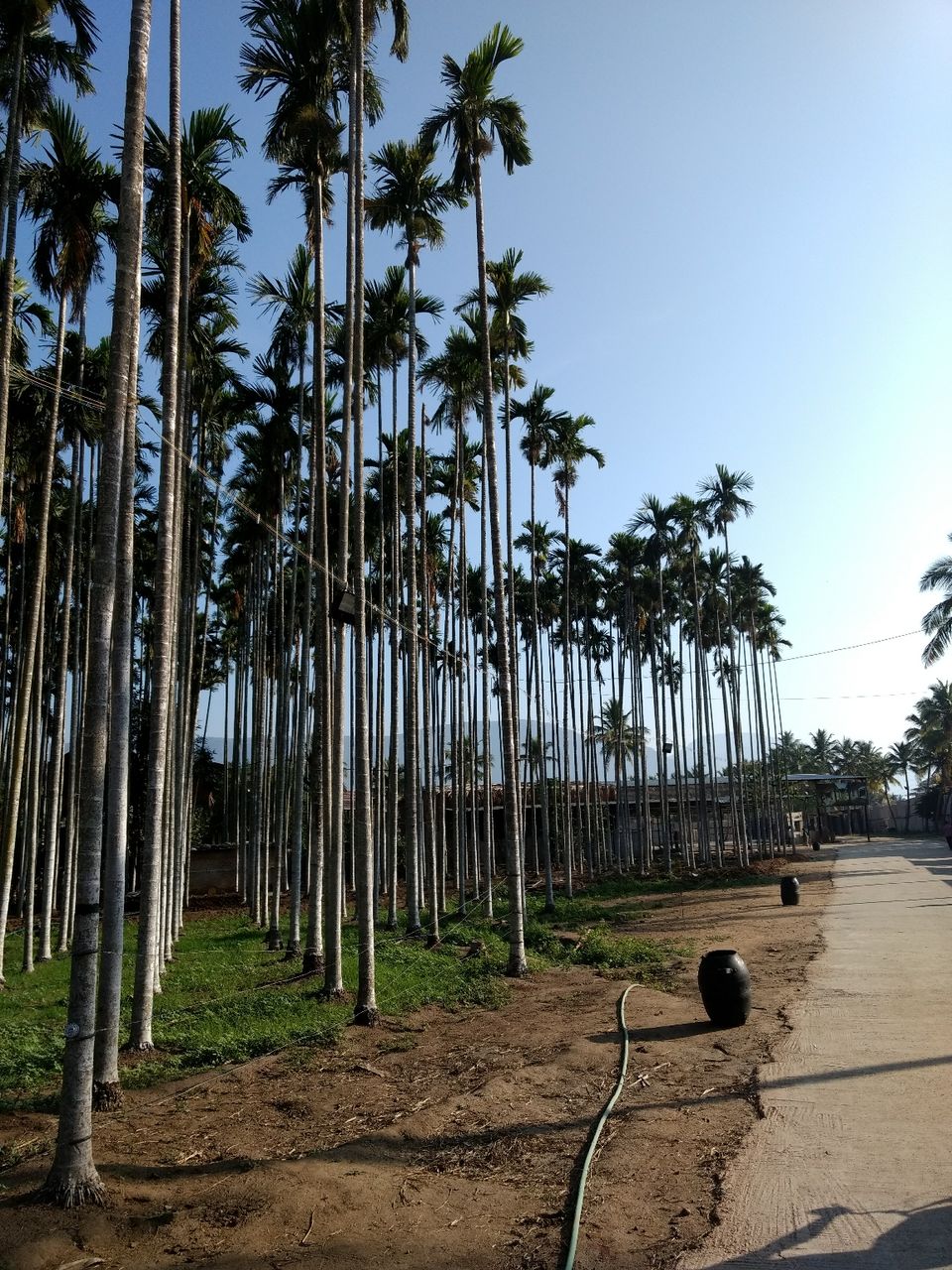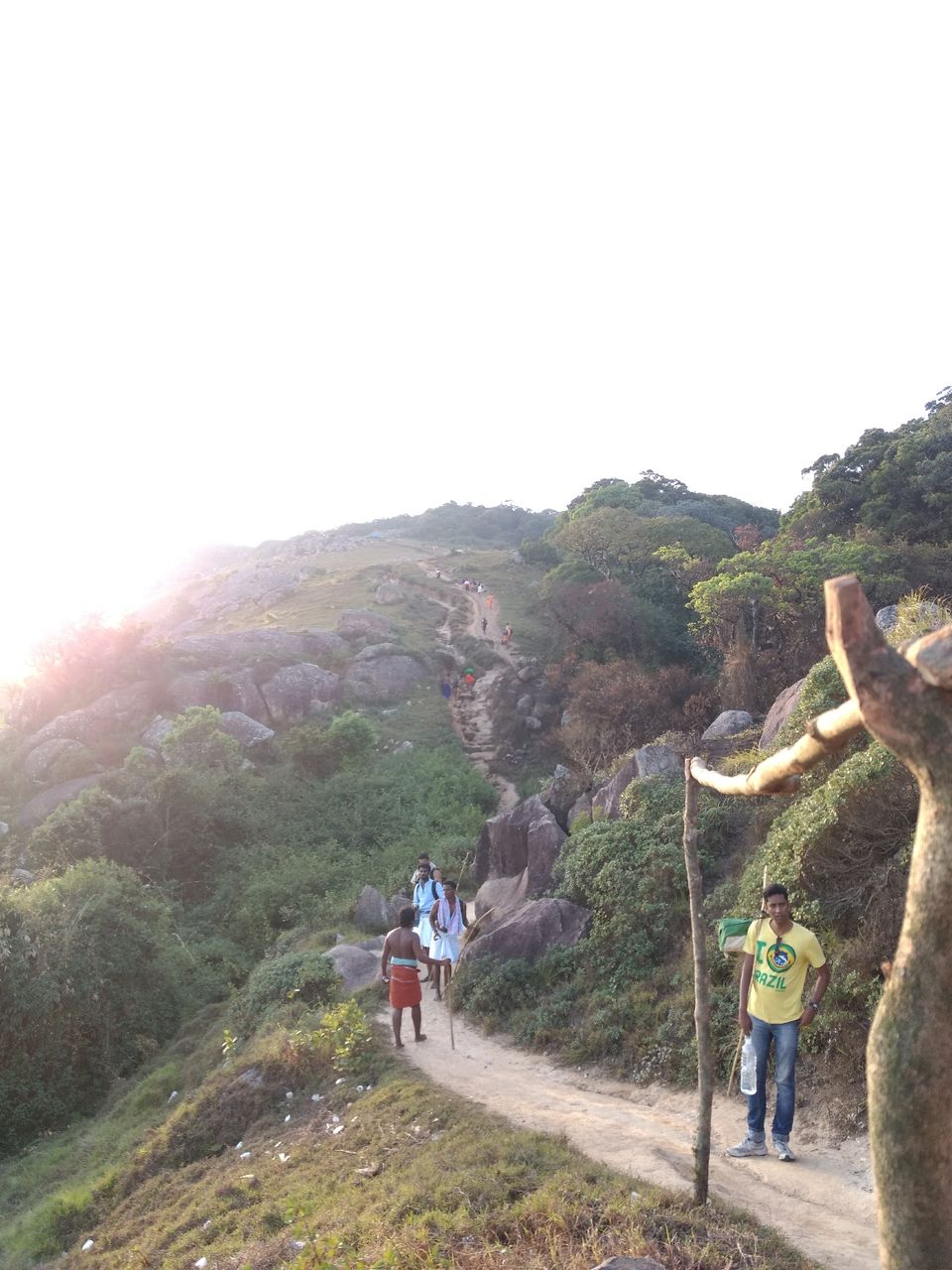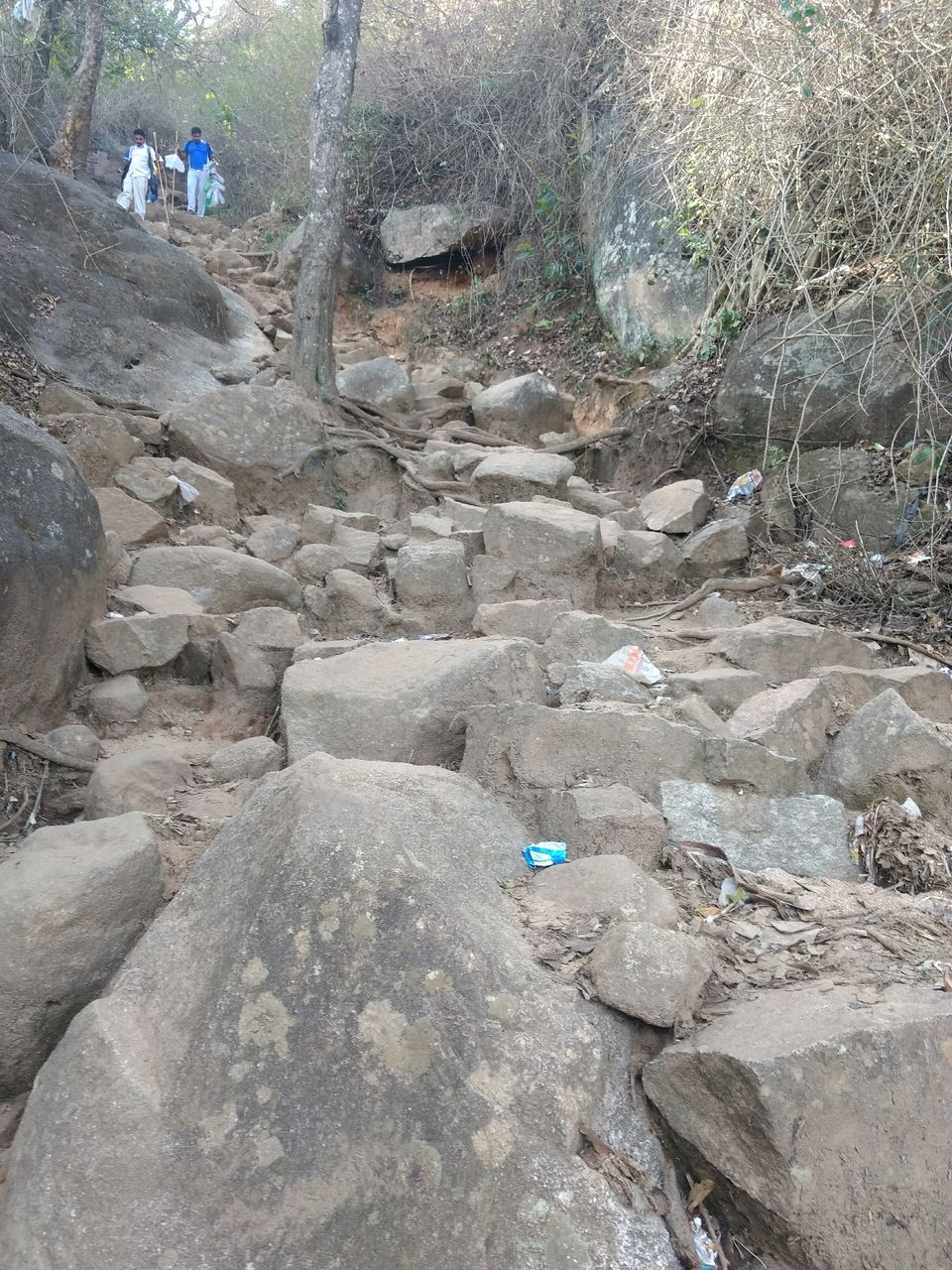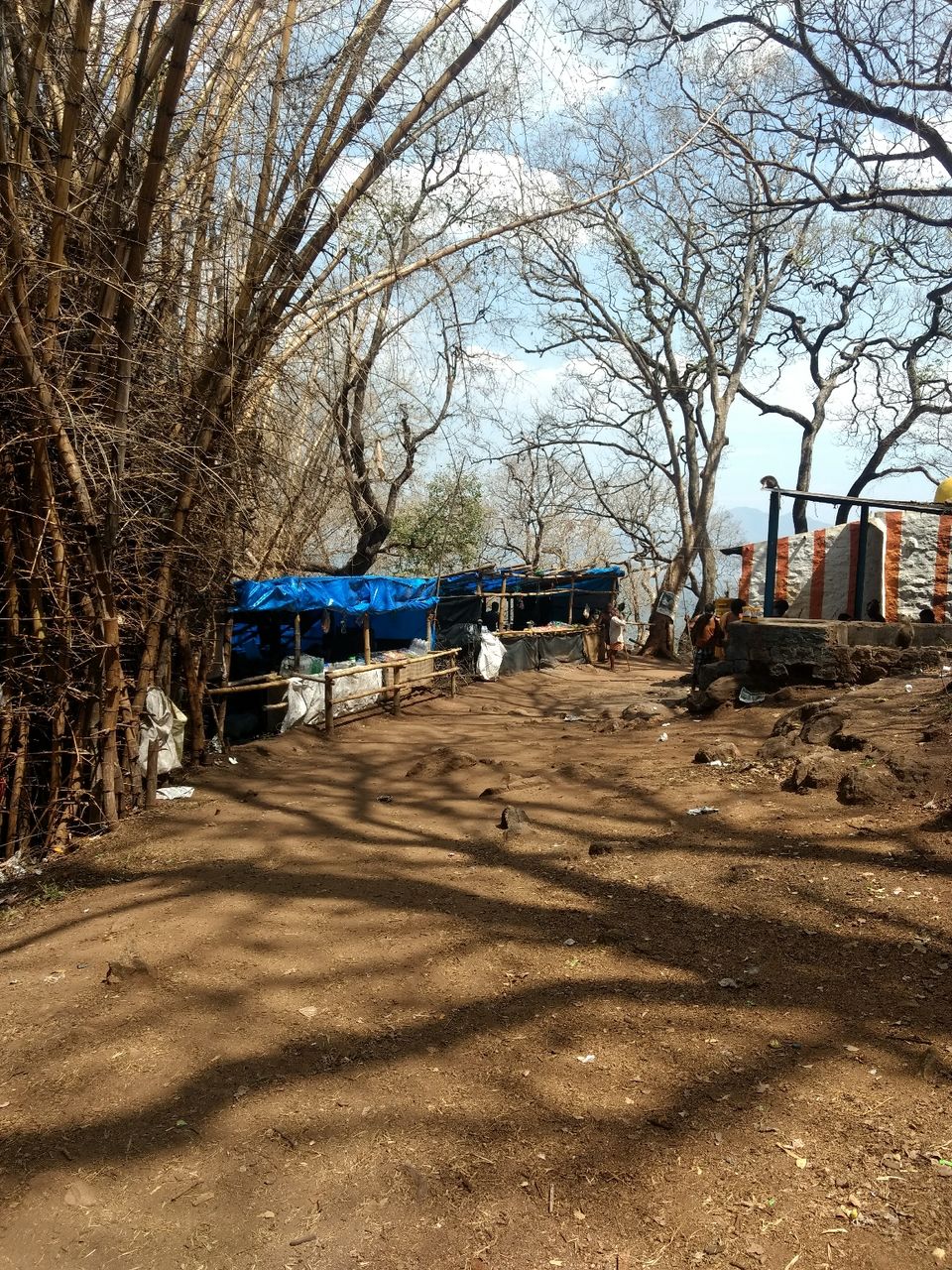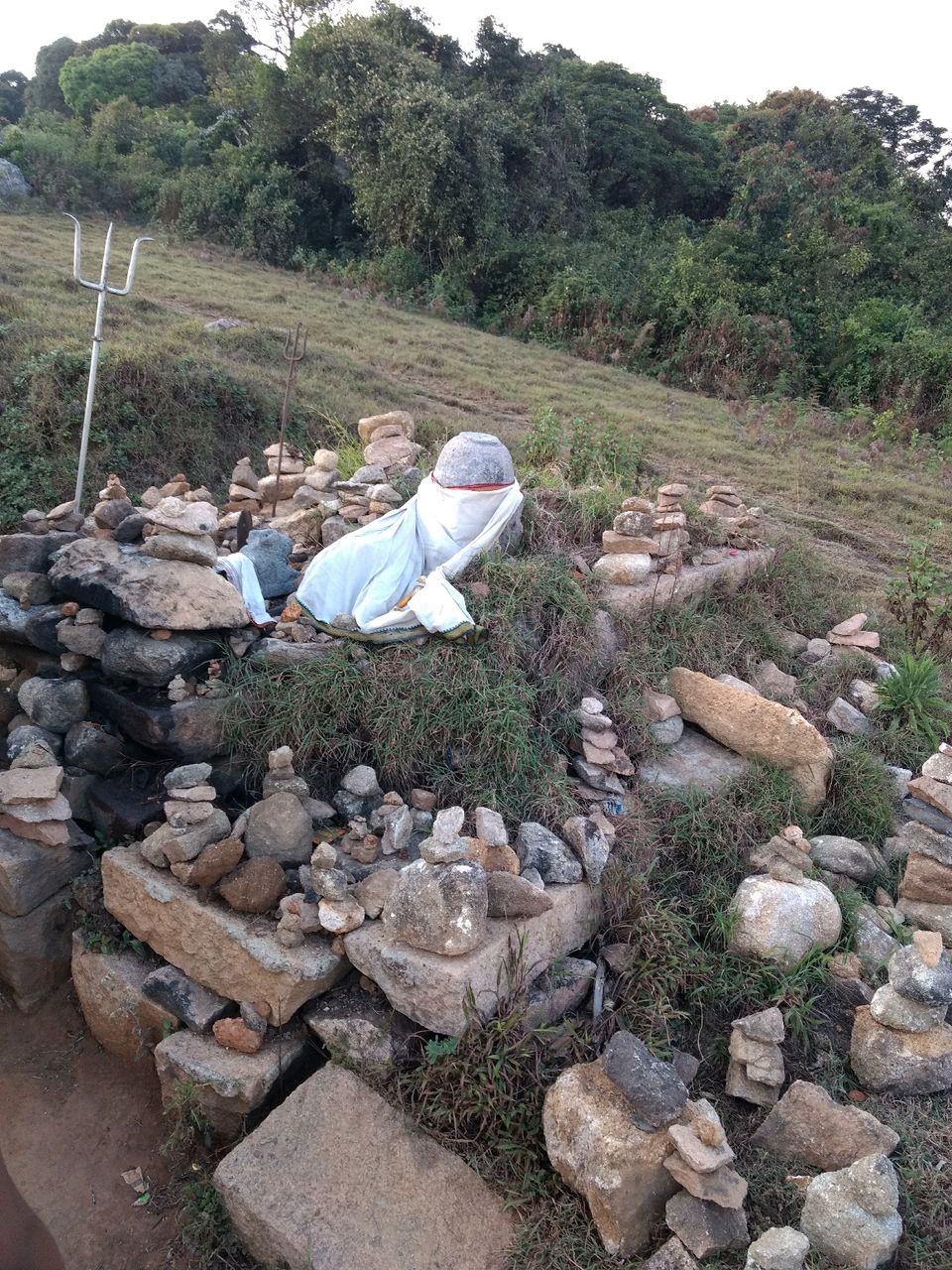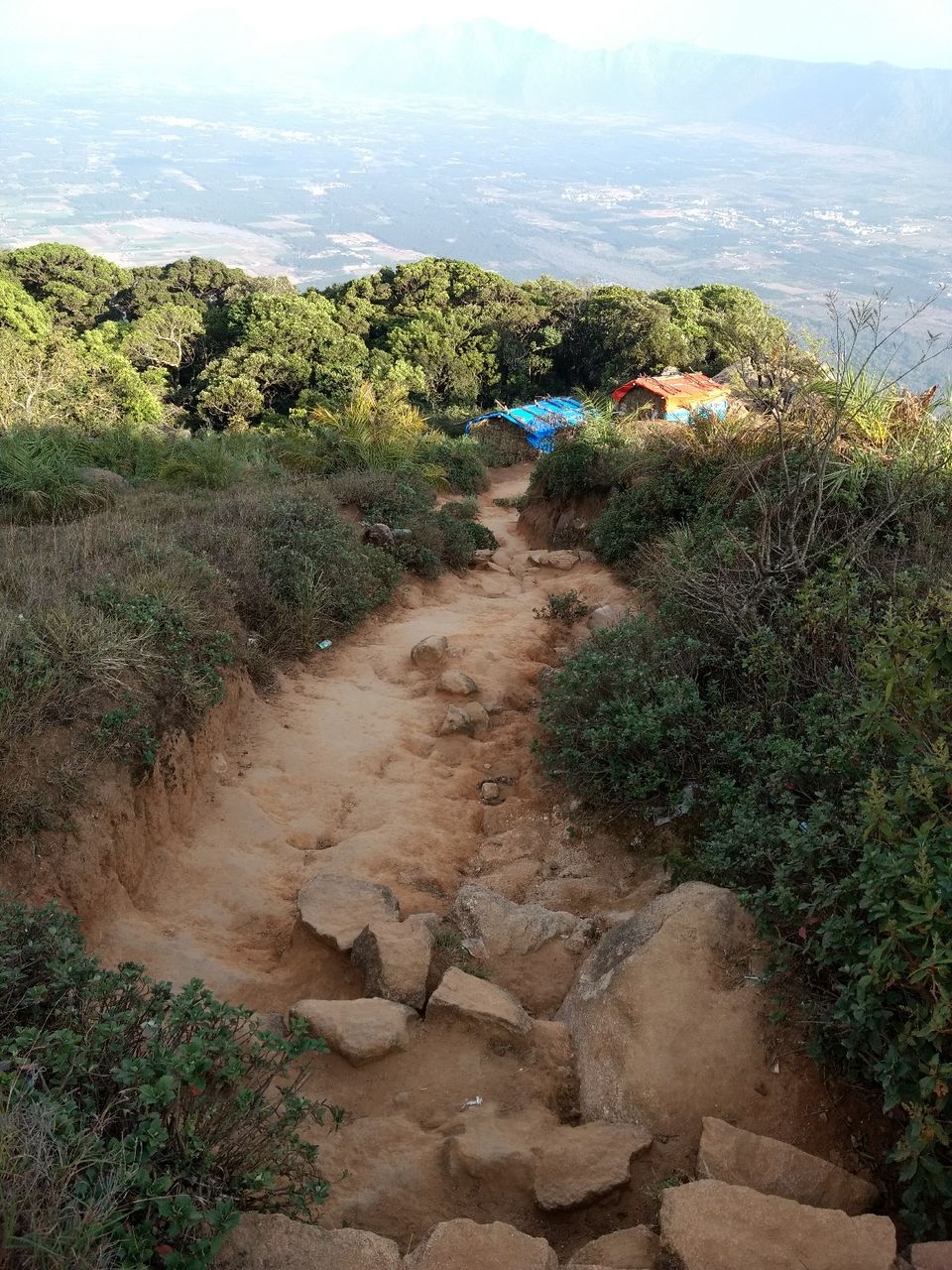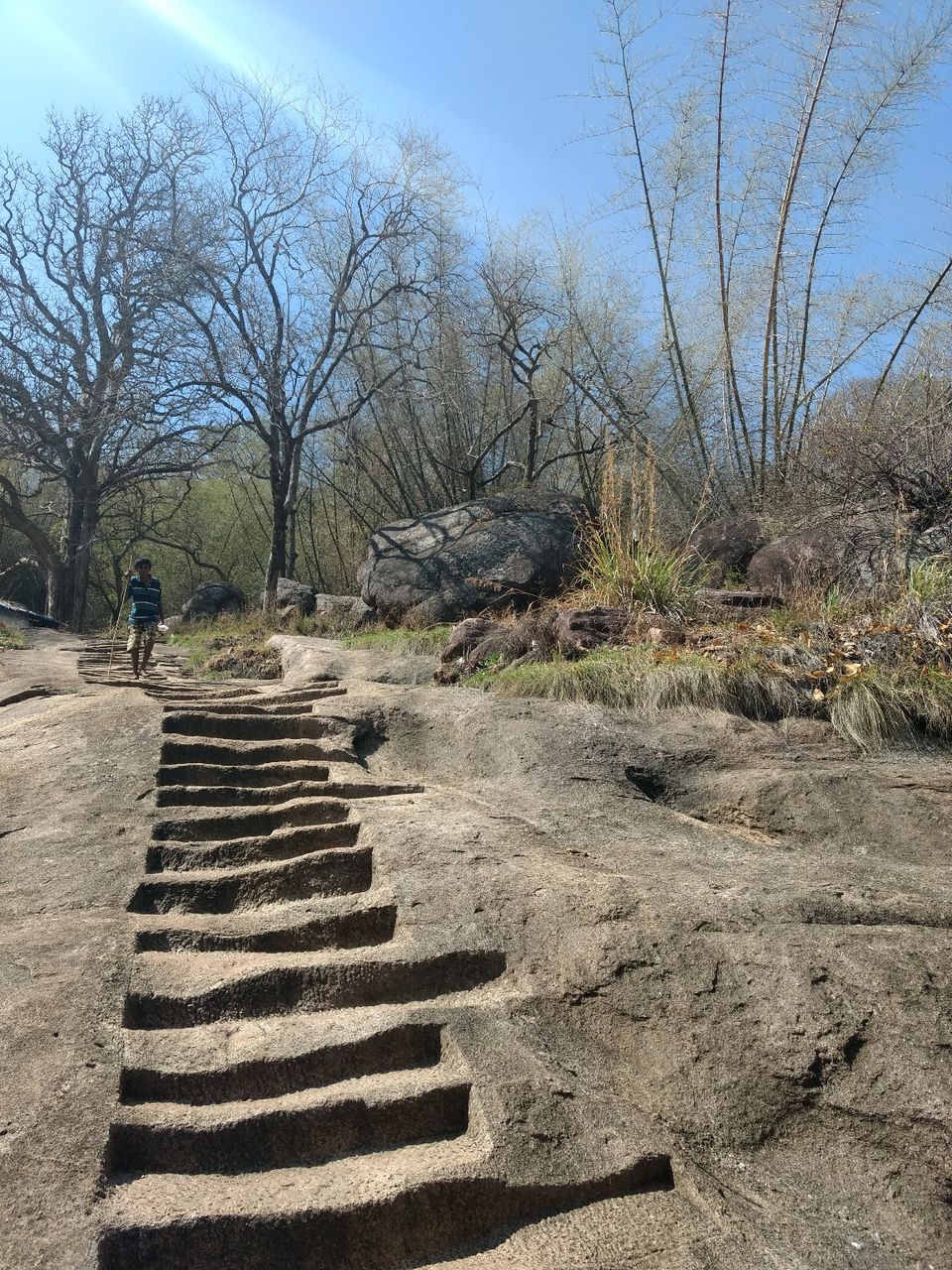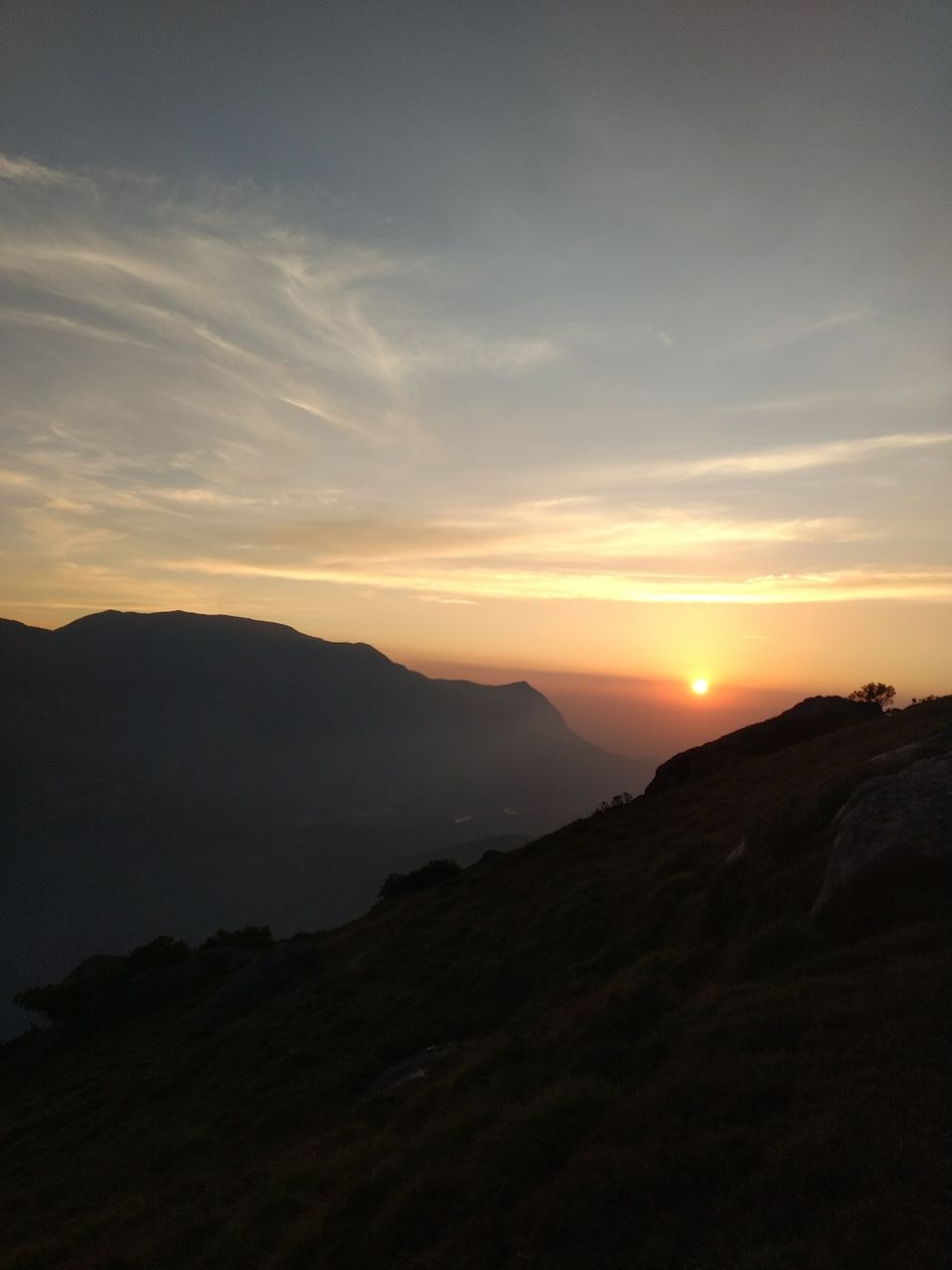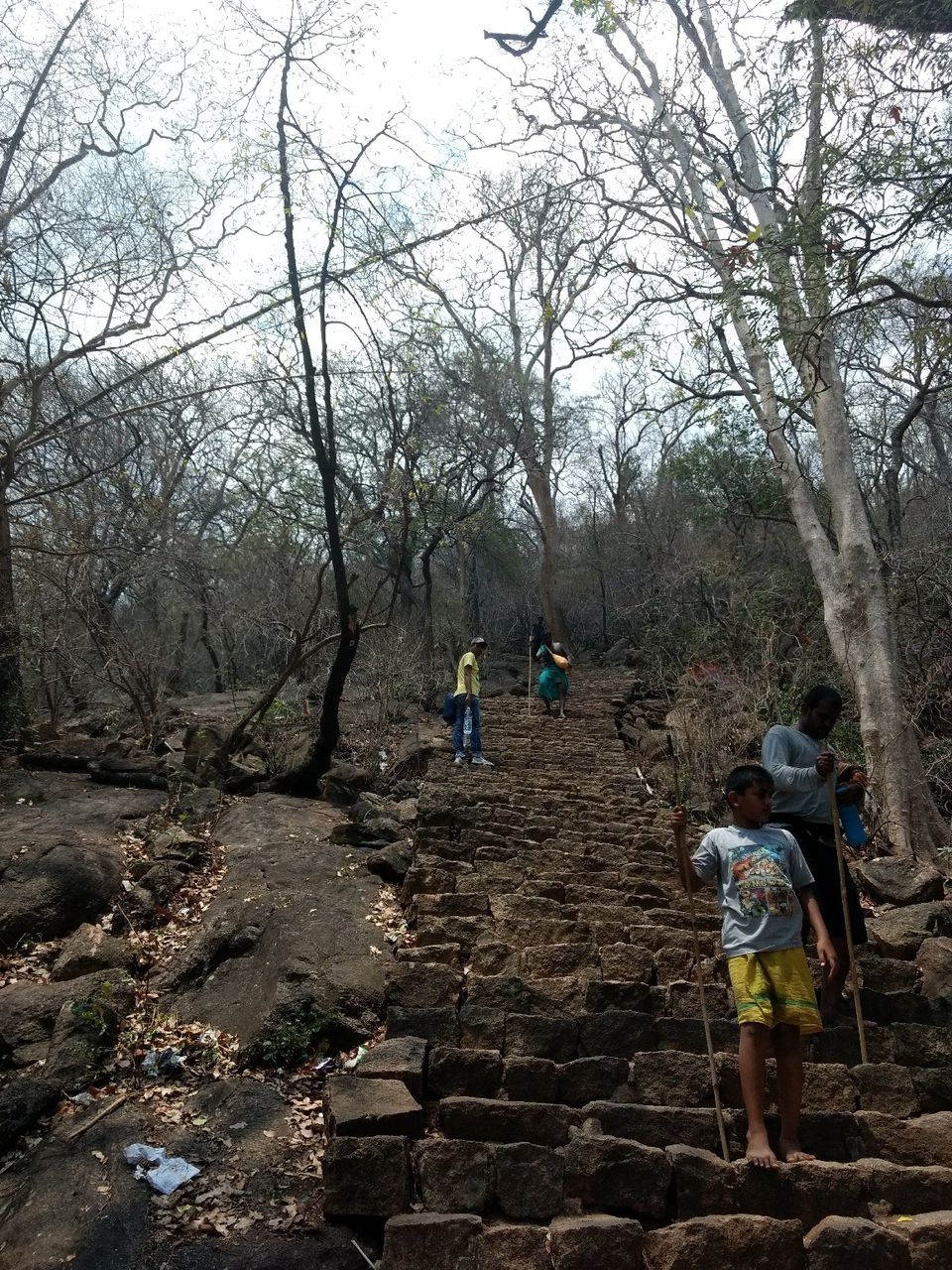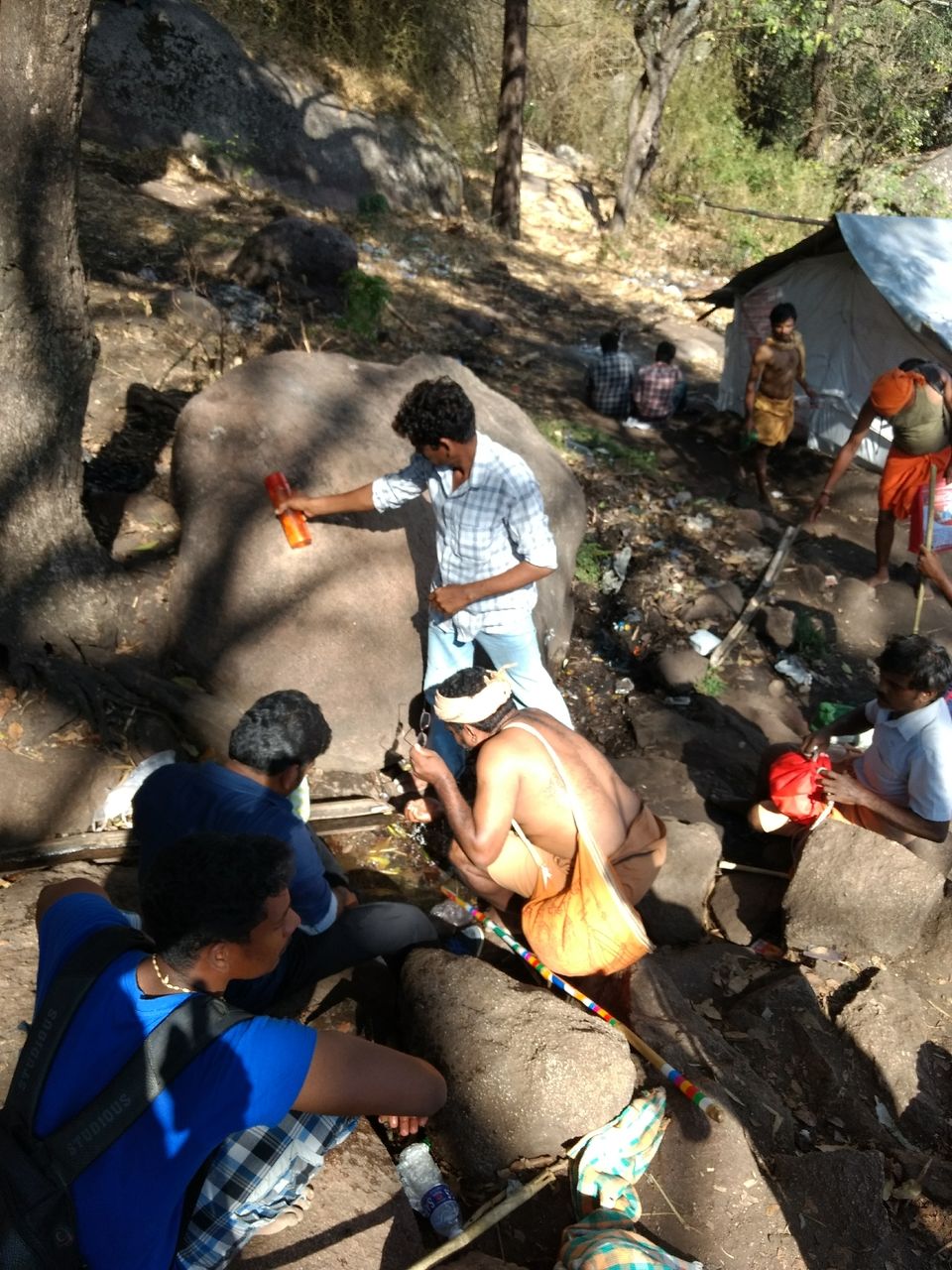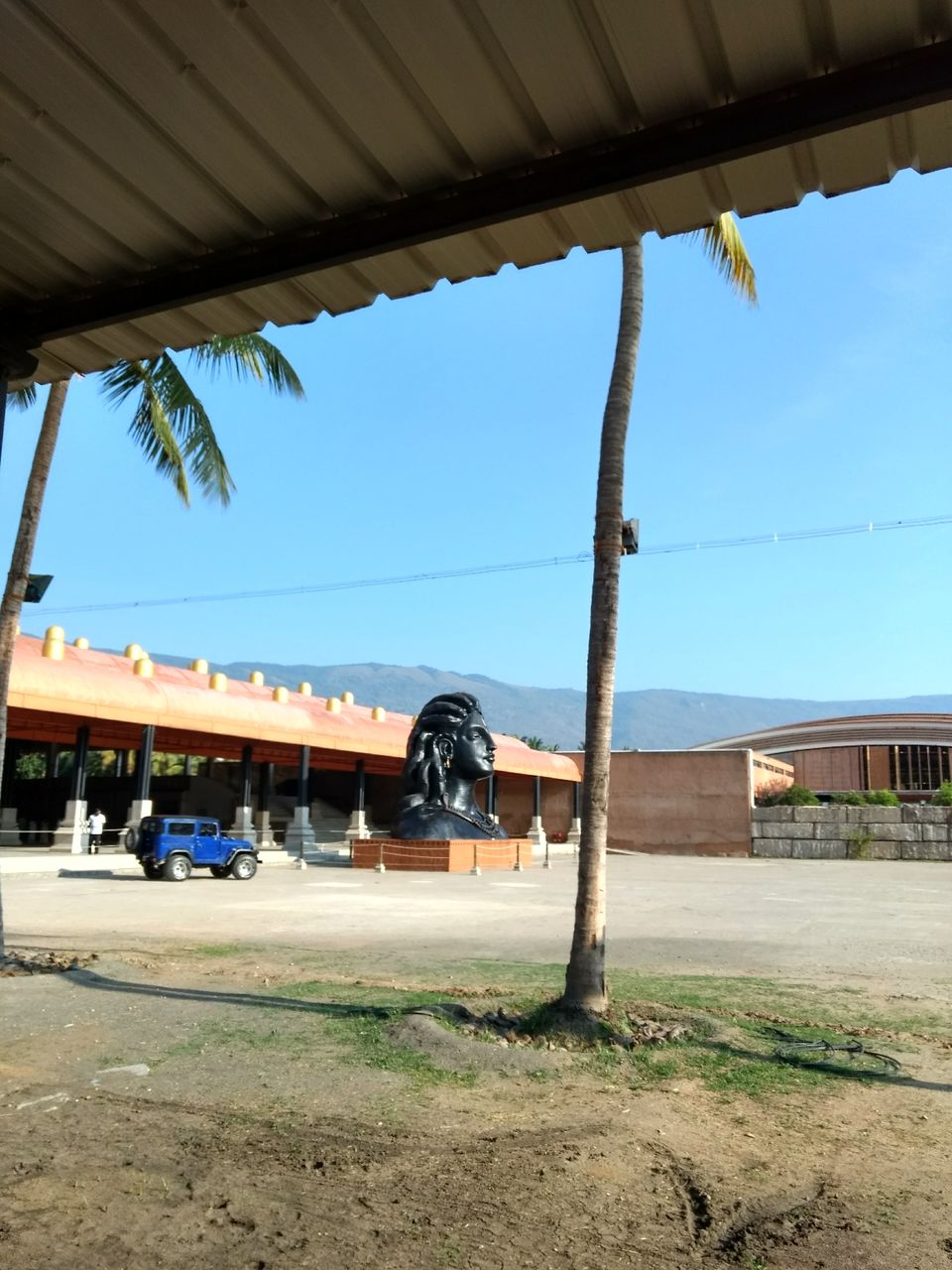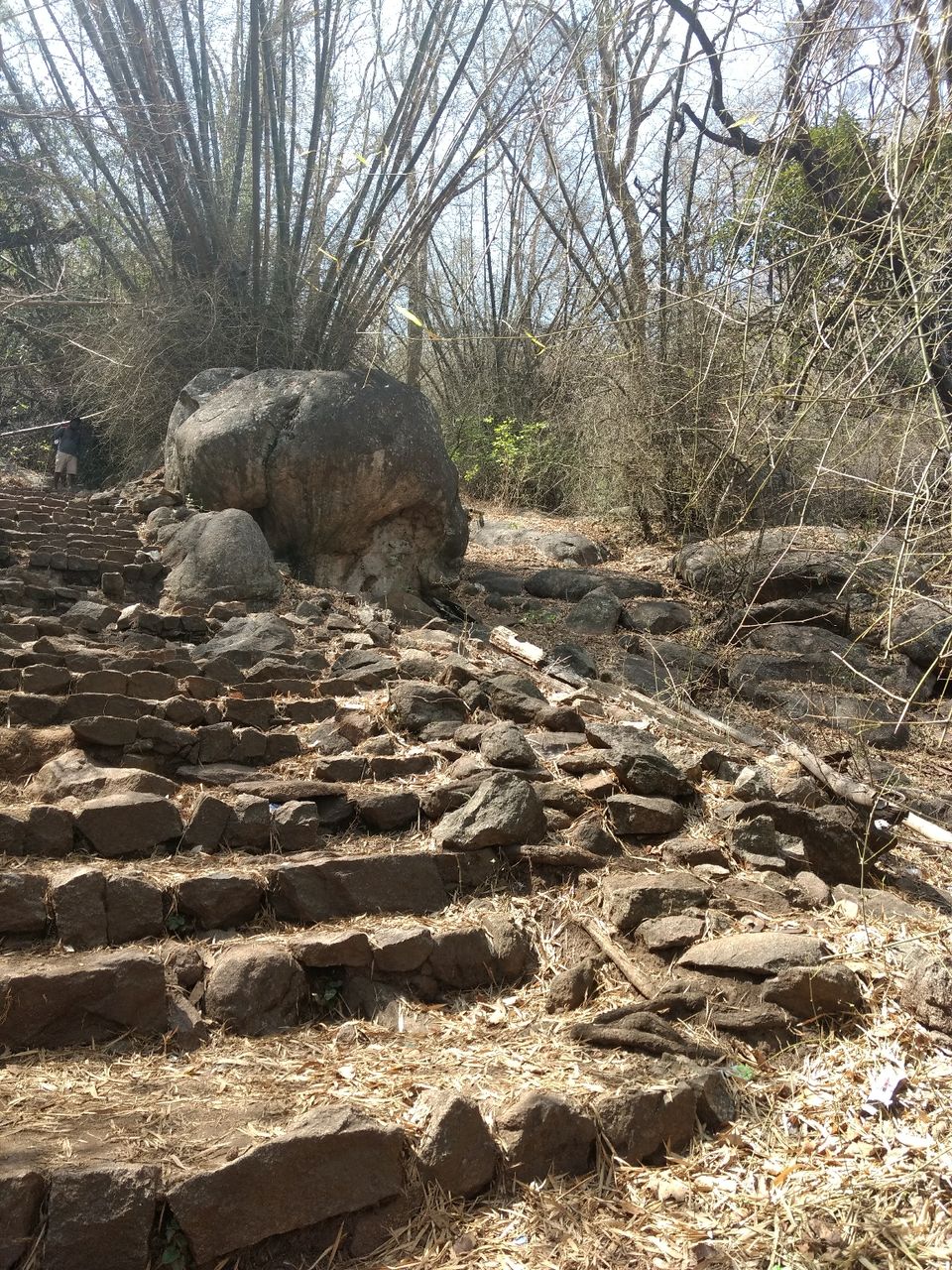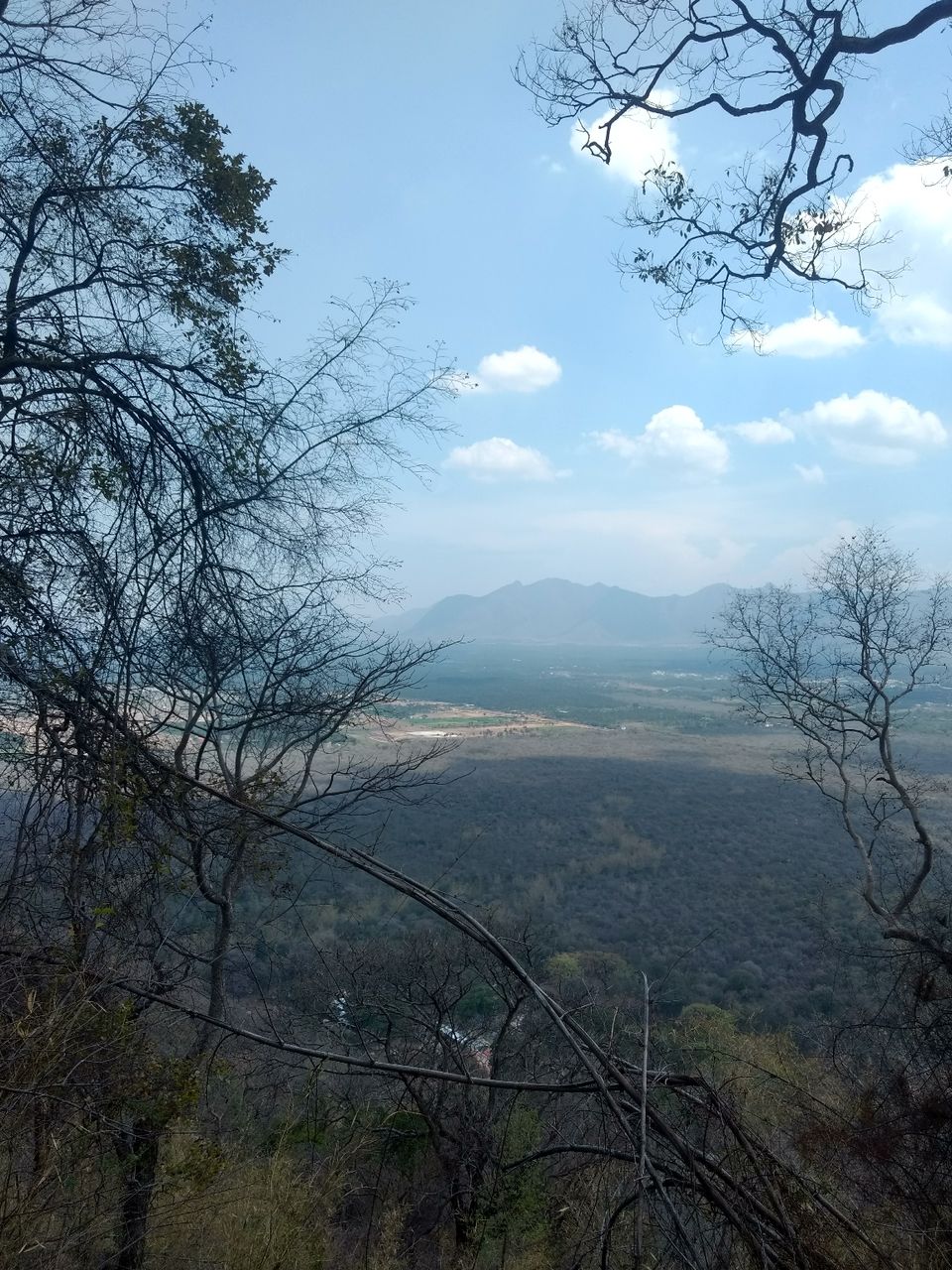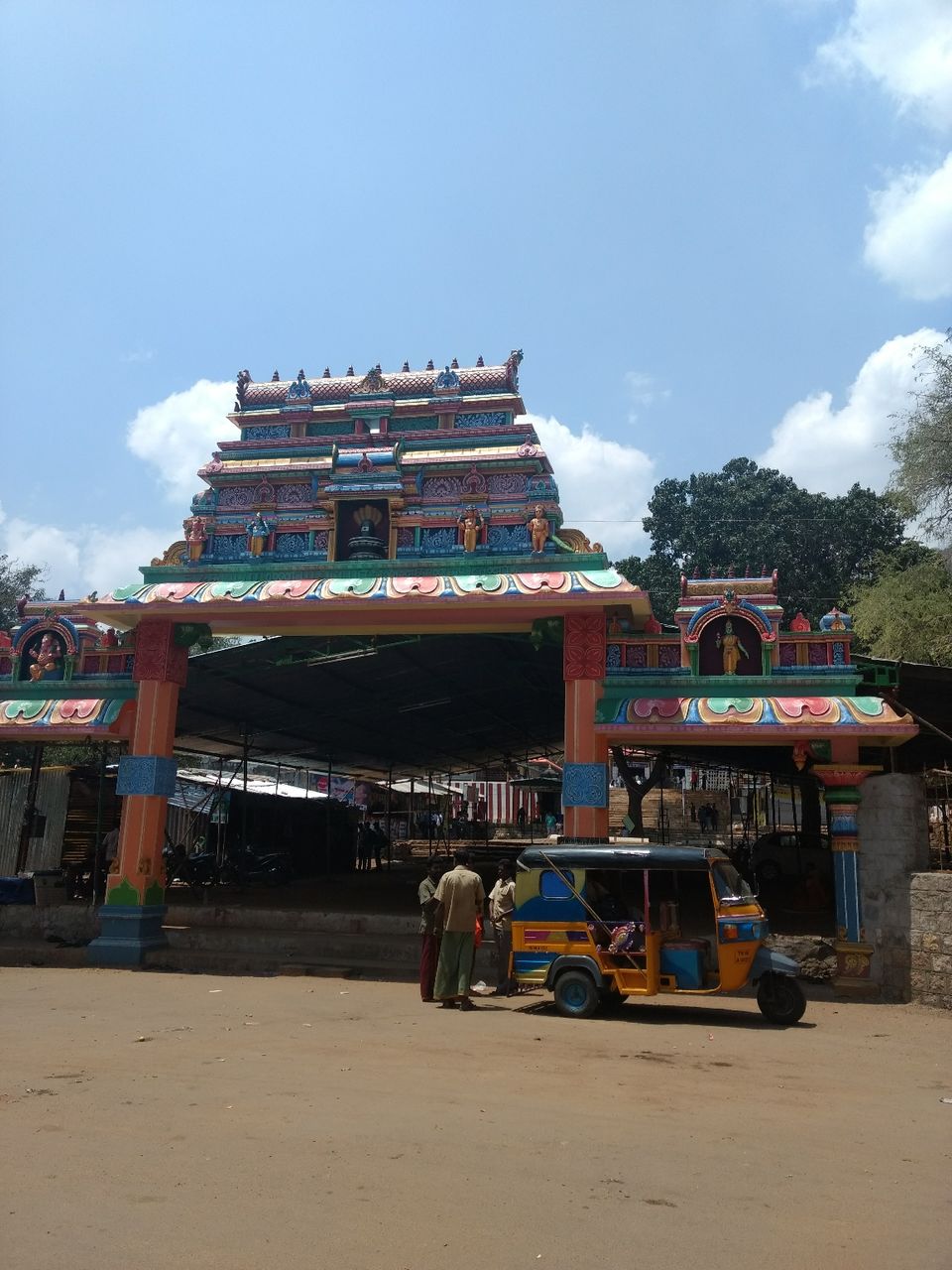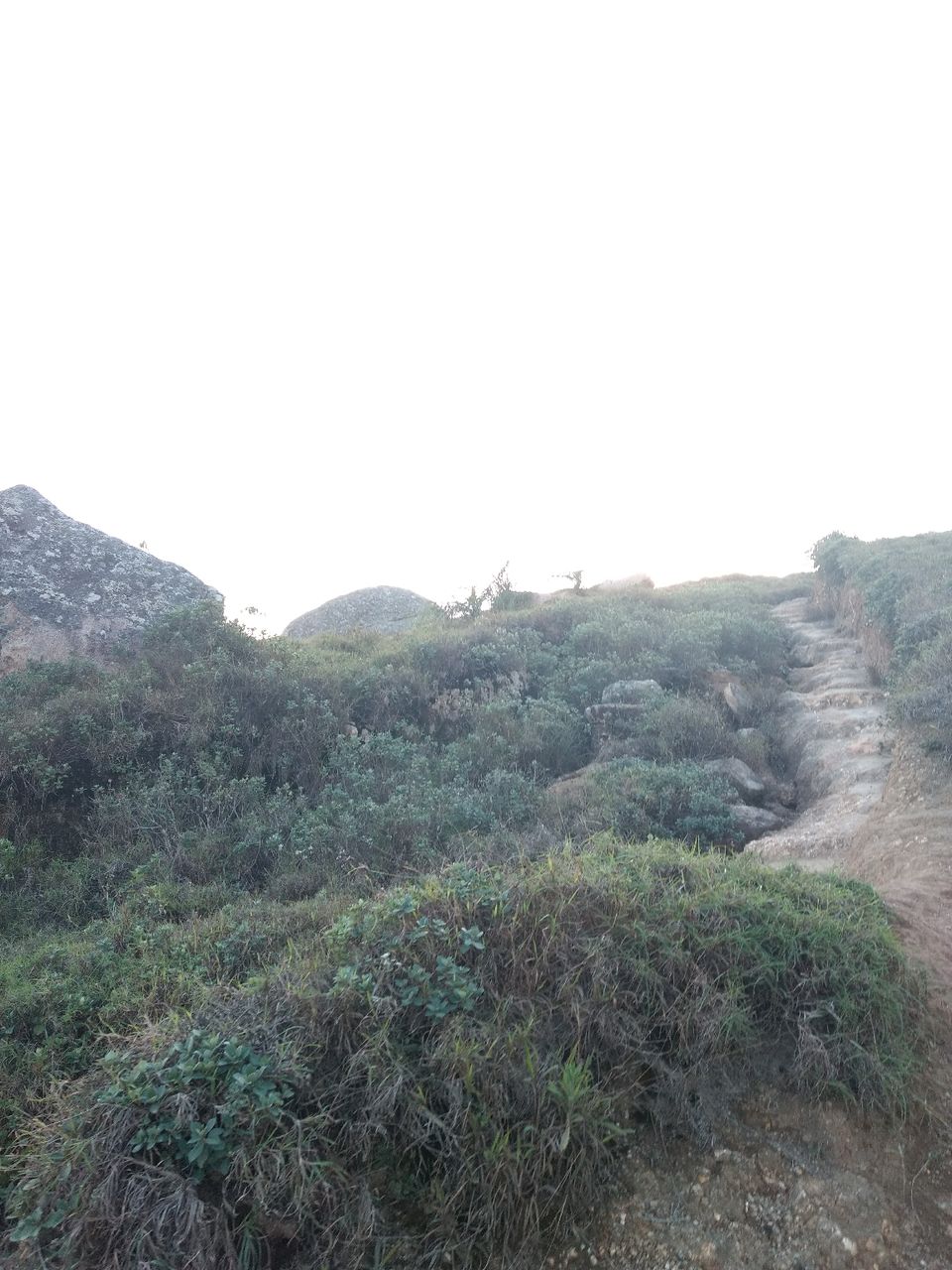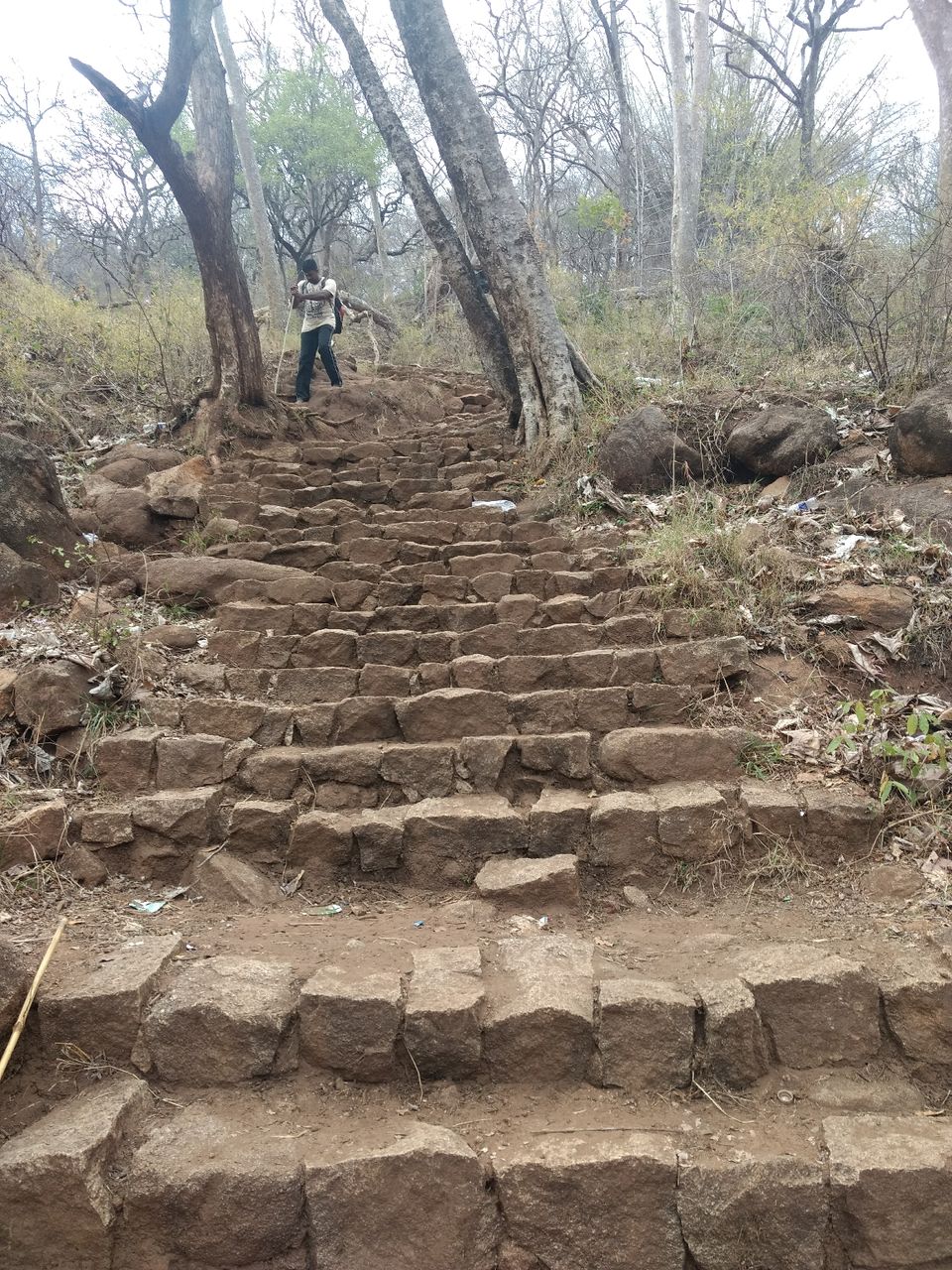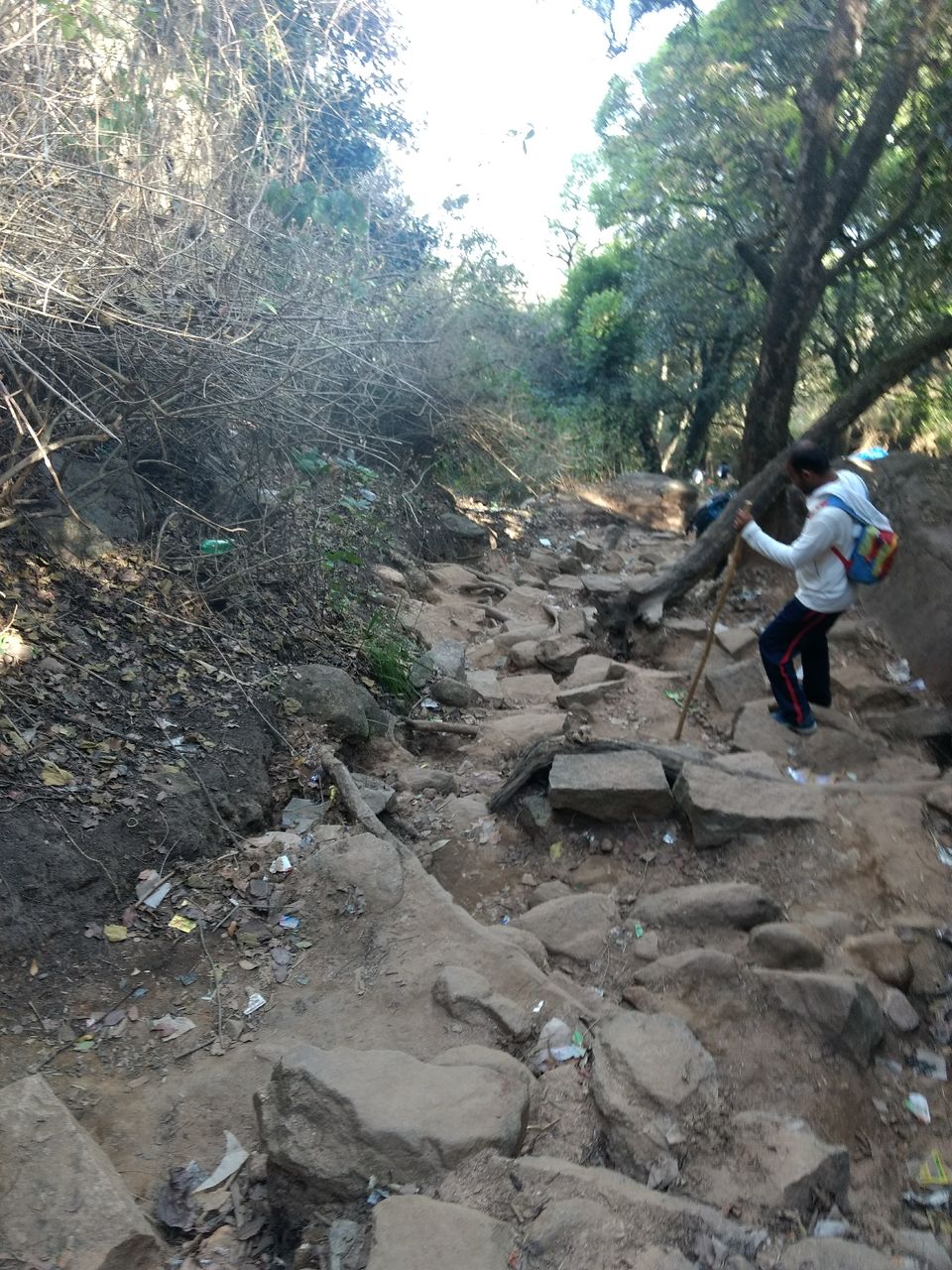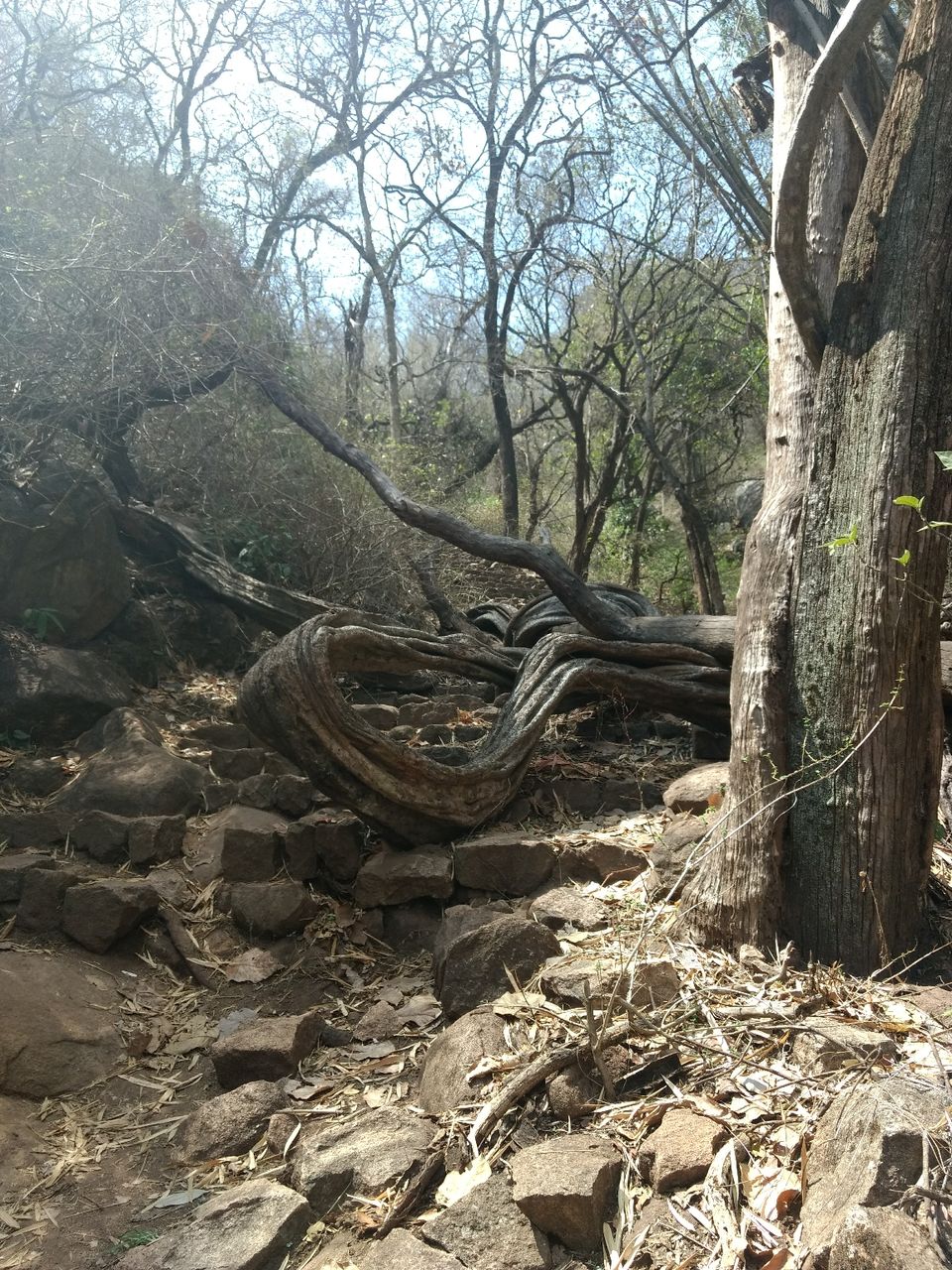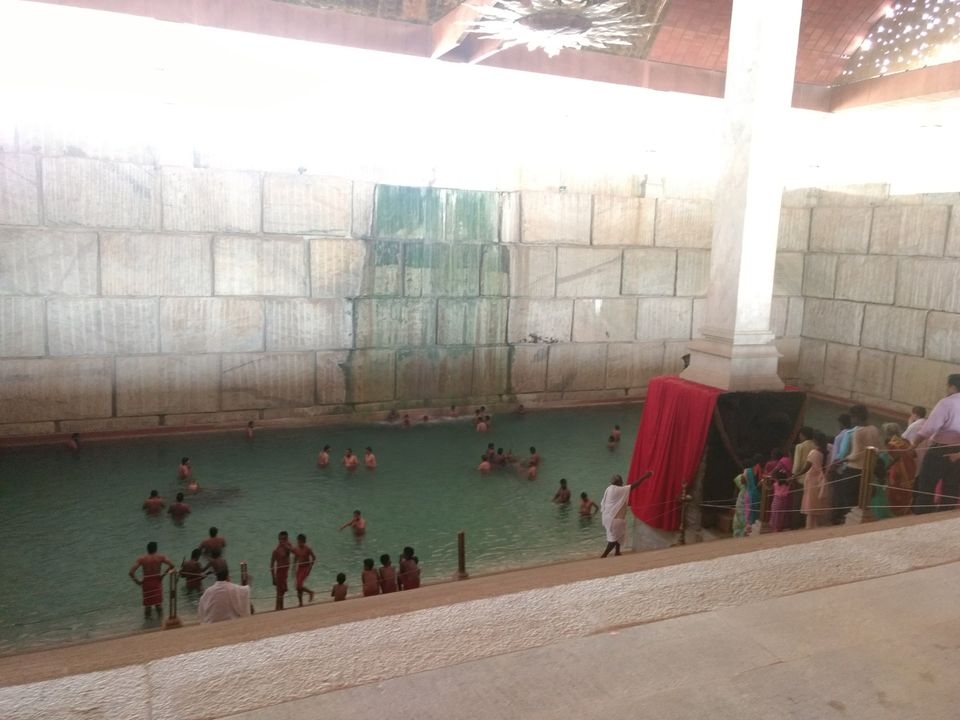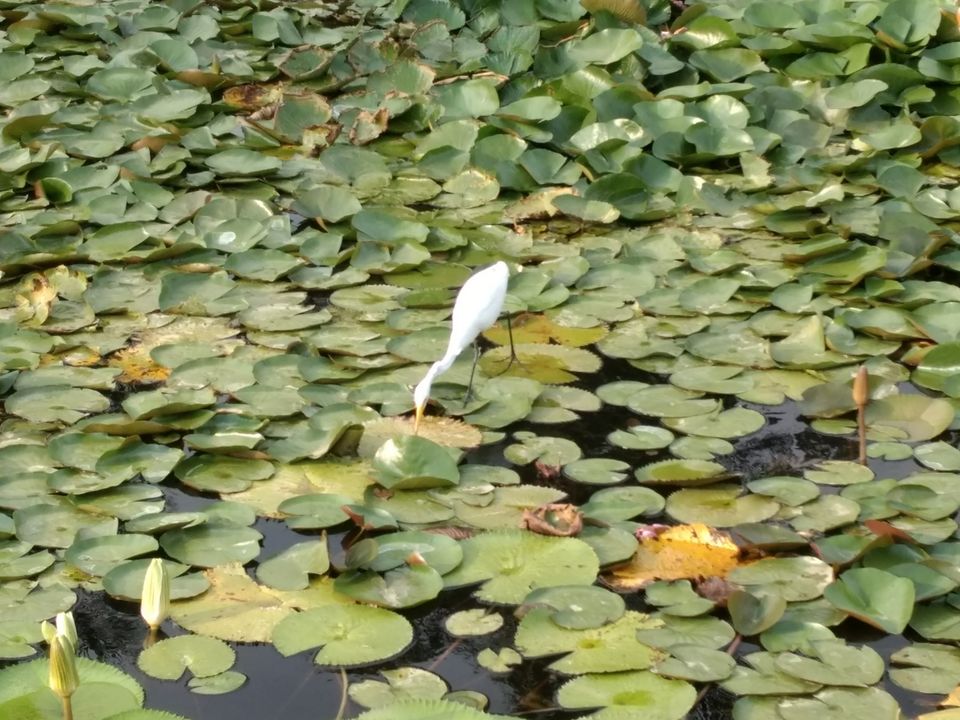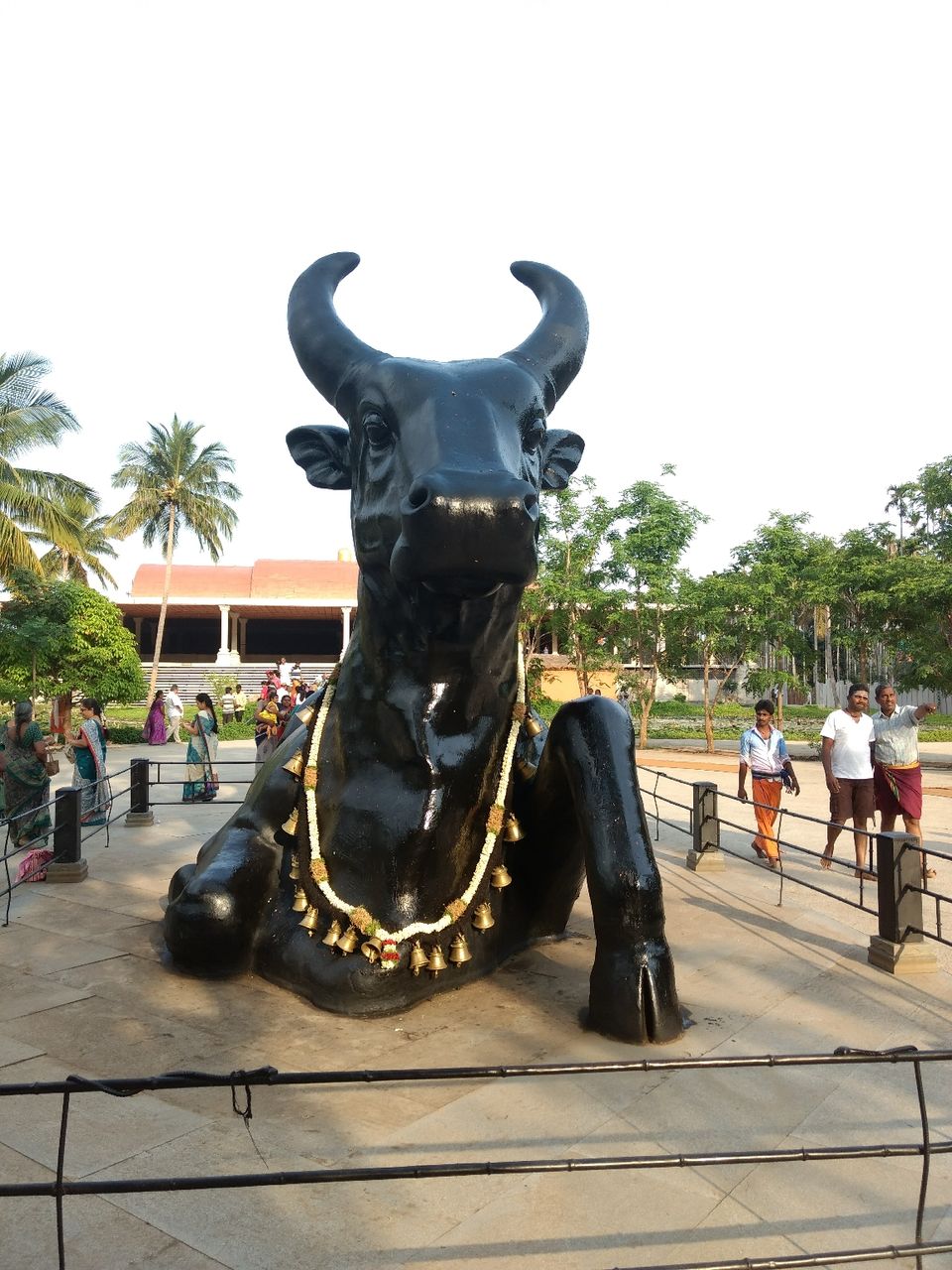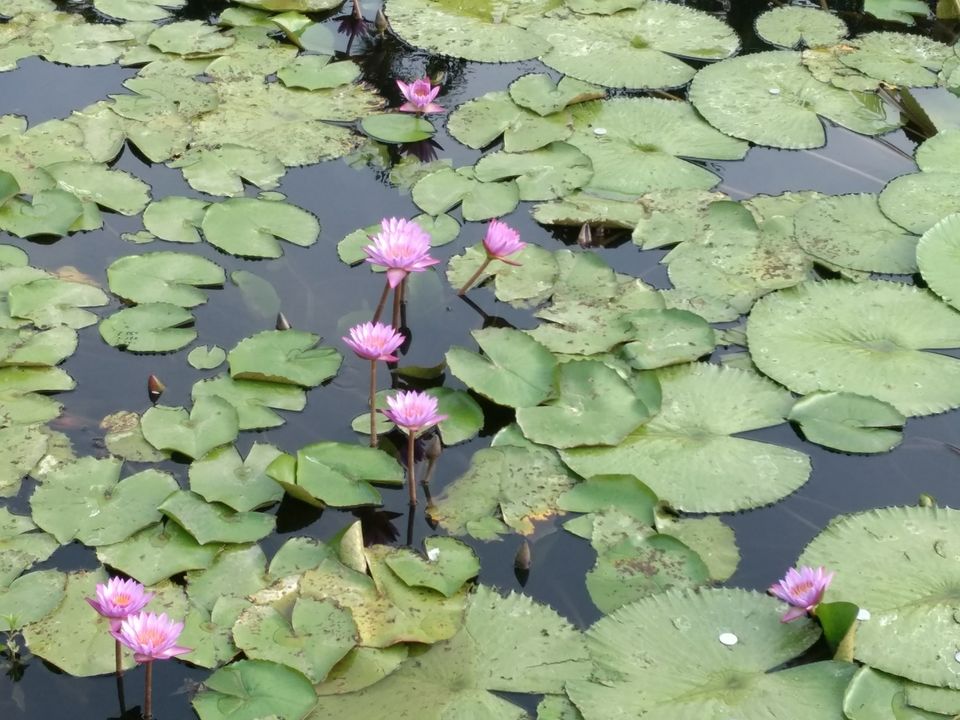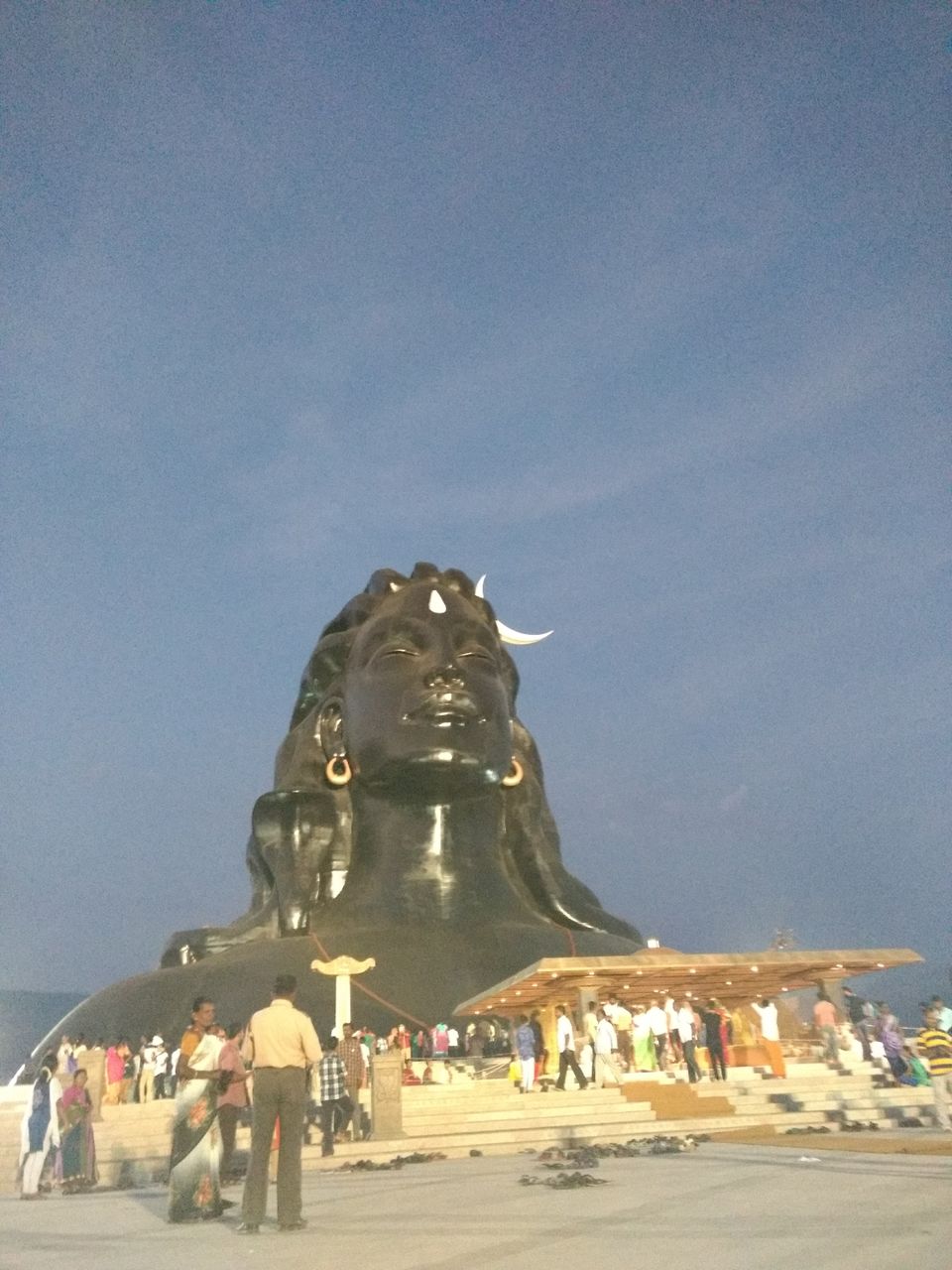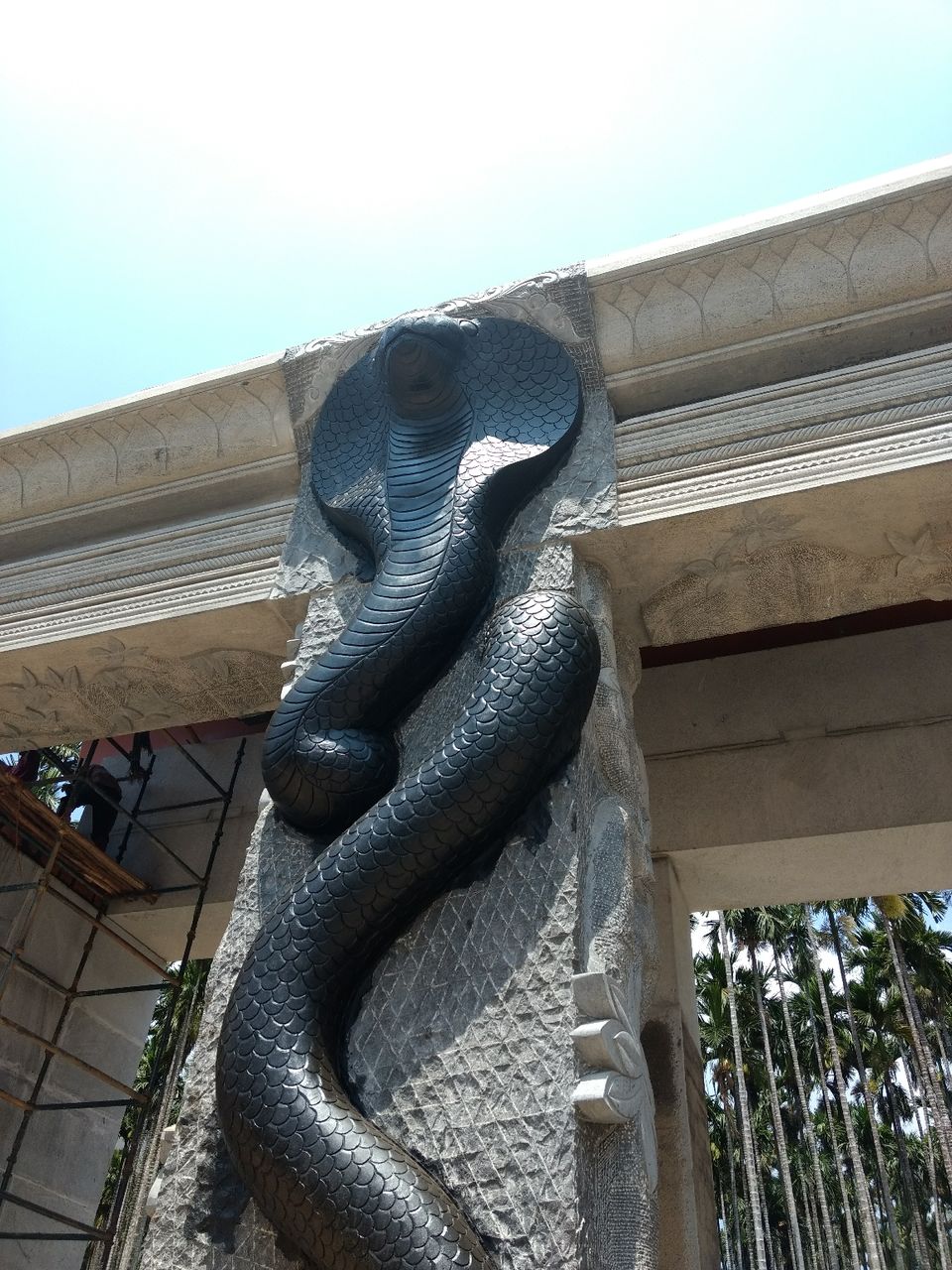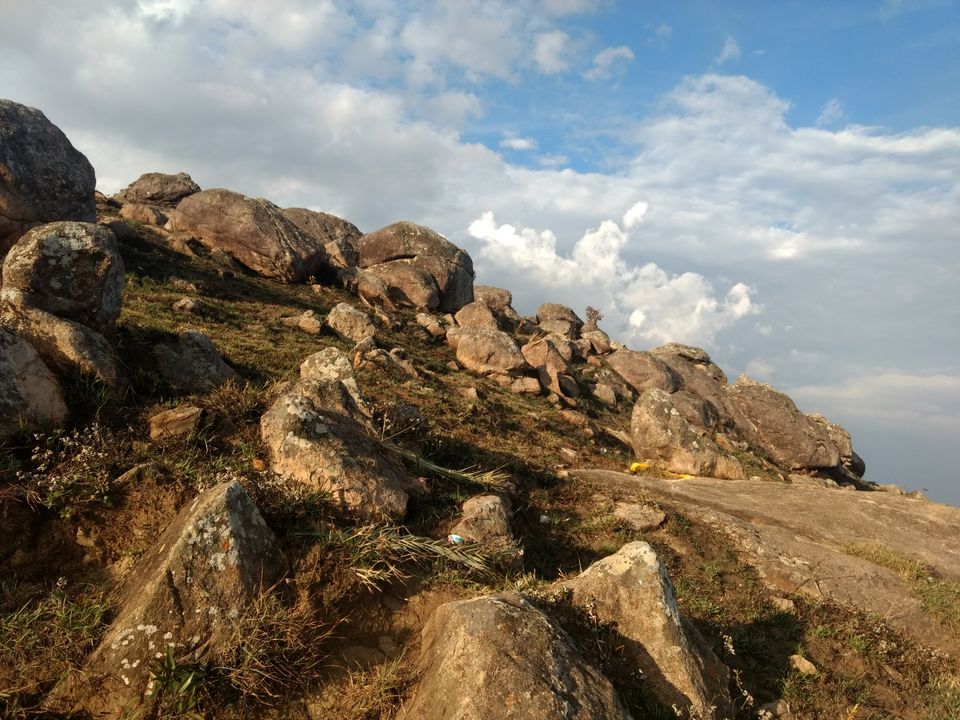 7th hill:
Early morning we started our journey to 7th hill. A small stream of pond is at the 6th hill ending where people take bath but the water was dirty as lot of people were bathing.7th hill has steep climb to the top. Hill in open space without any trees. On reaching the top we found a ganesh temple and Shiva linga inside the cave.The view and beauty of the place was fabulous, breathtaking and mesmerising one.It was a life time achievement and we all enjoyed to the core.
Each of the hill demands at least 60mins for trekking. It has taken total of 7 hours.
The return path was also tough and it has taken around 6 hours to come back to base by evening and finished our trekking expedition.Overall the trekking was expert level.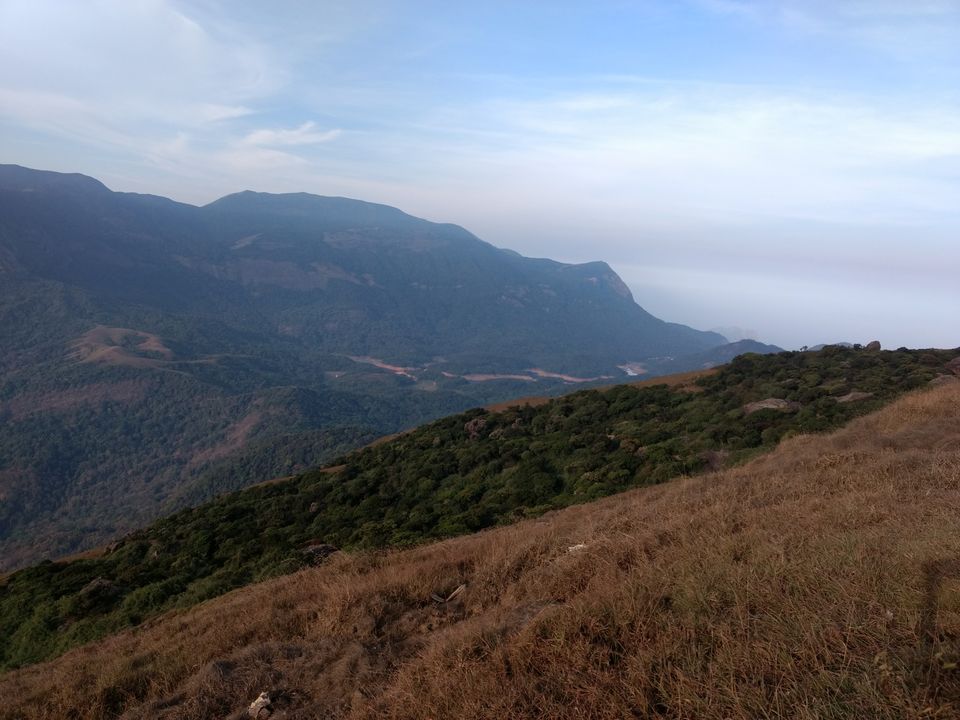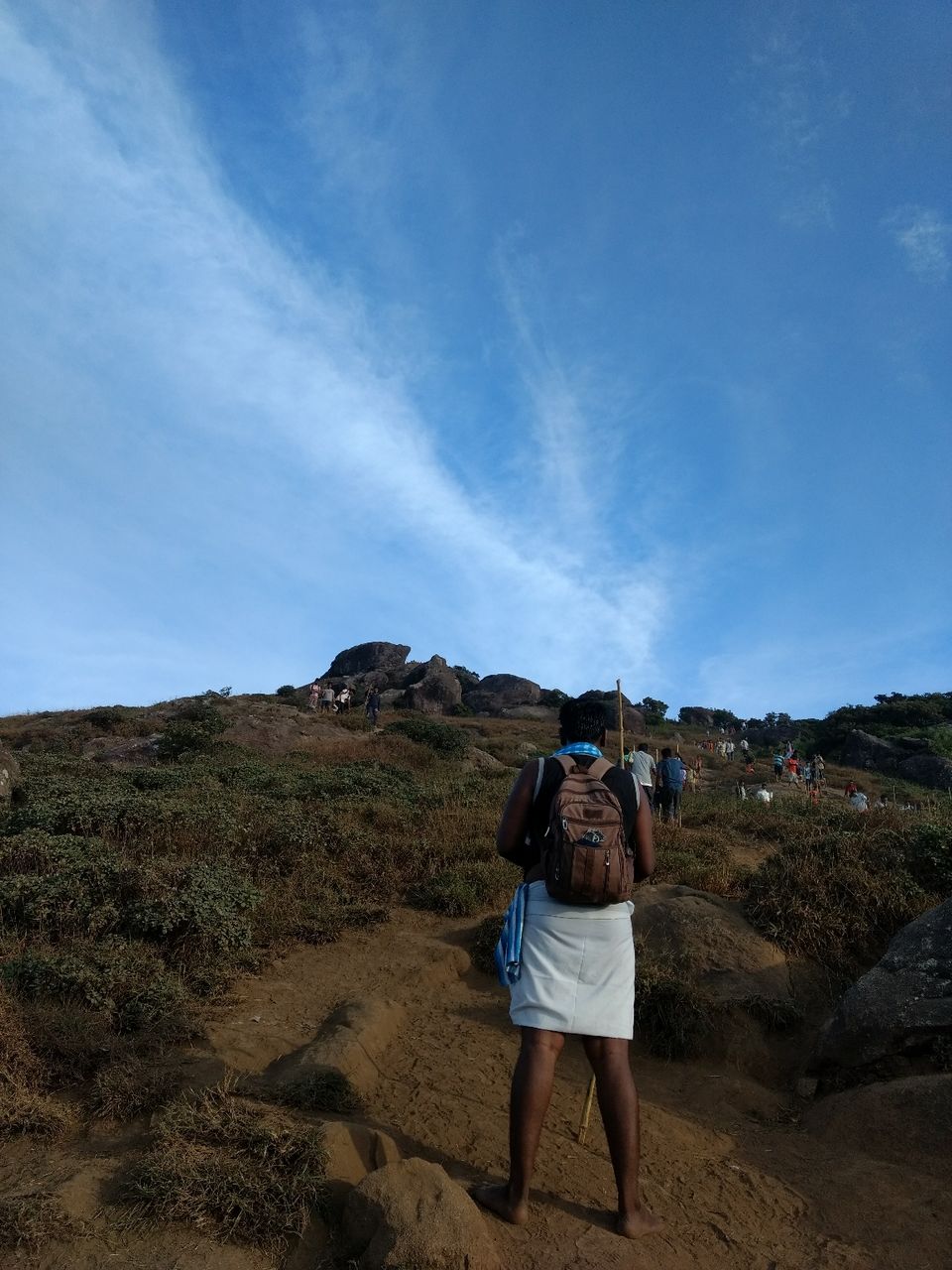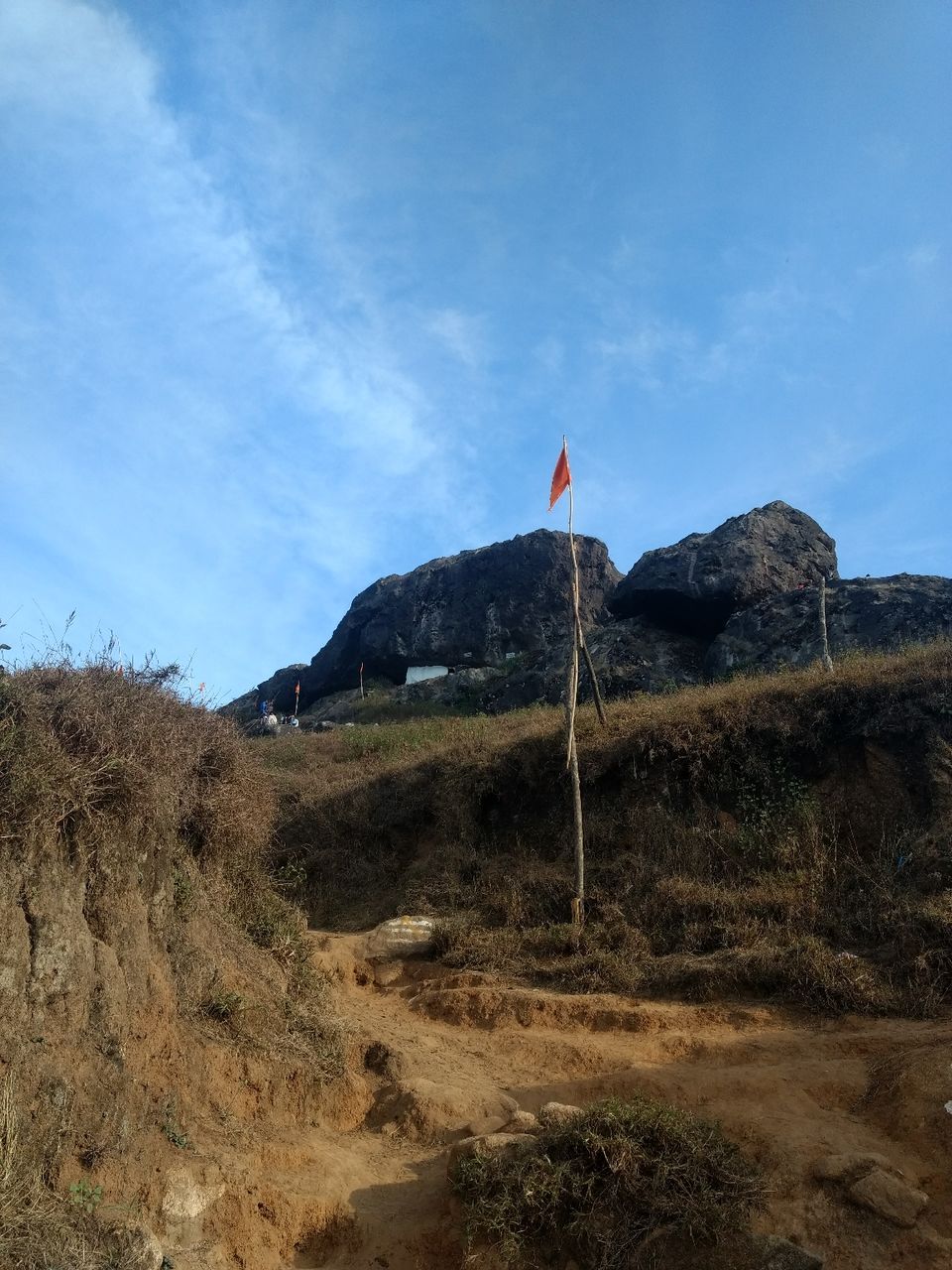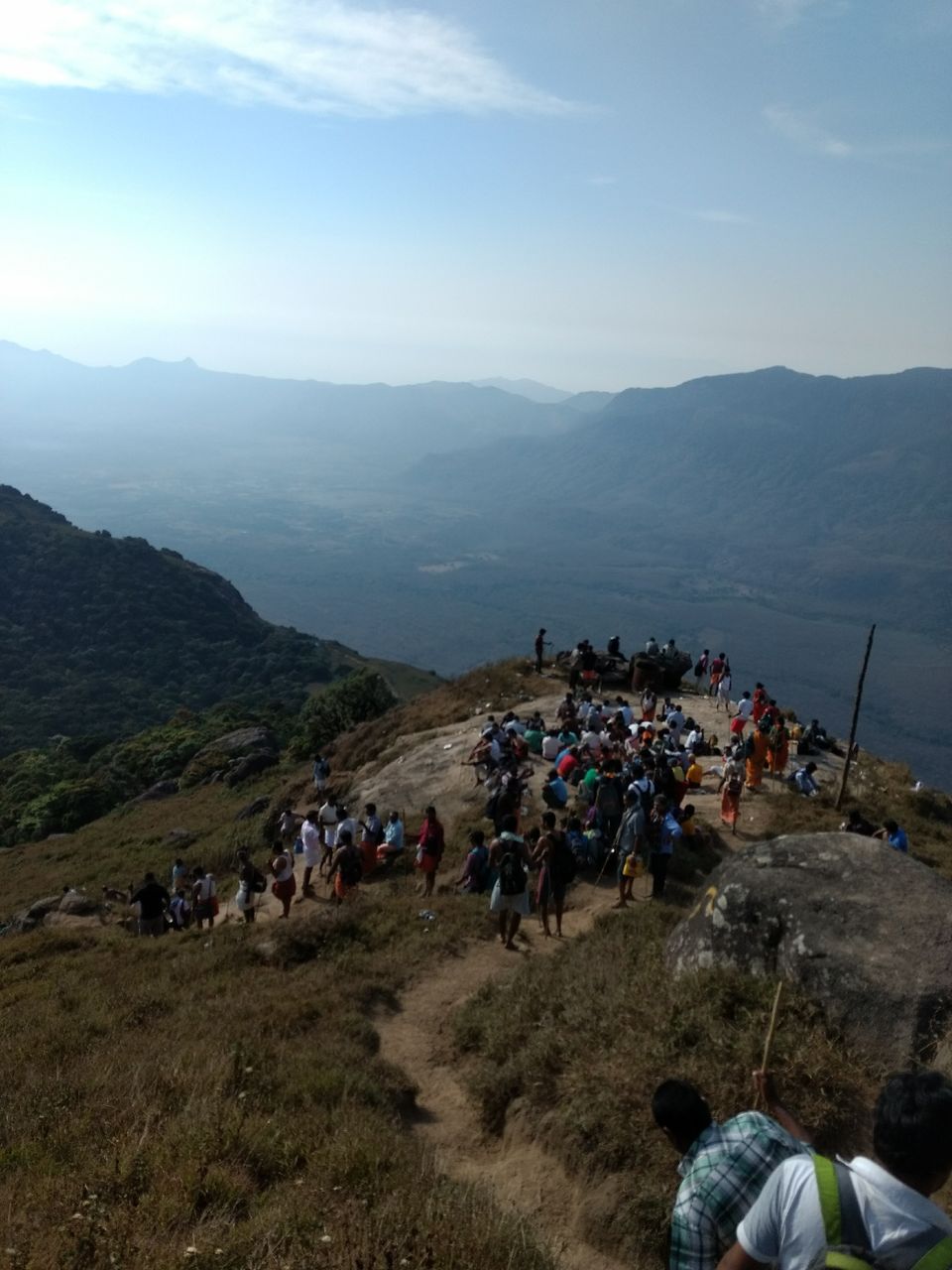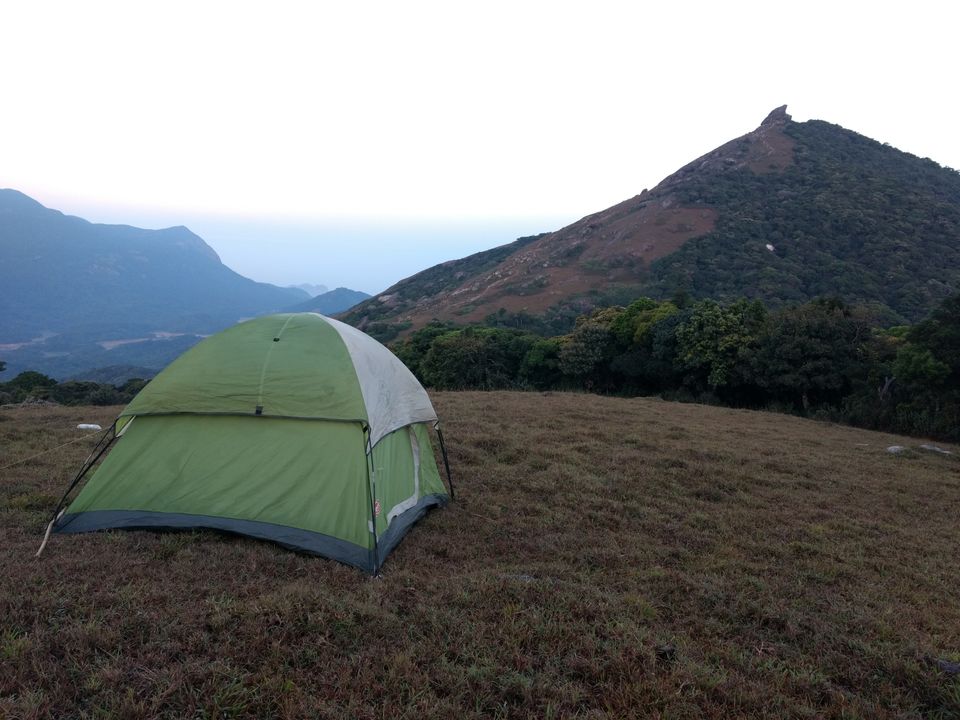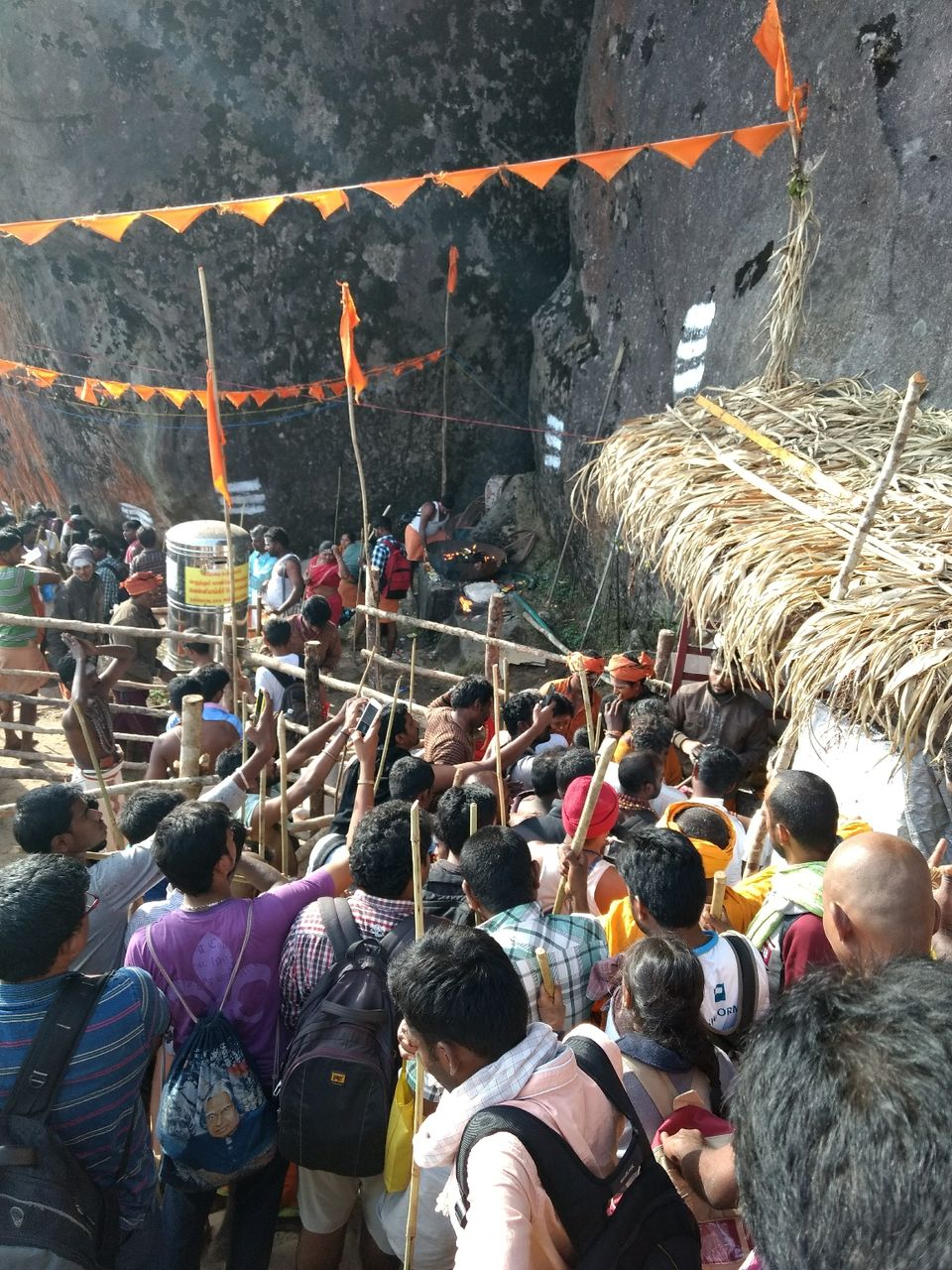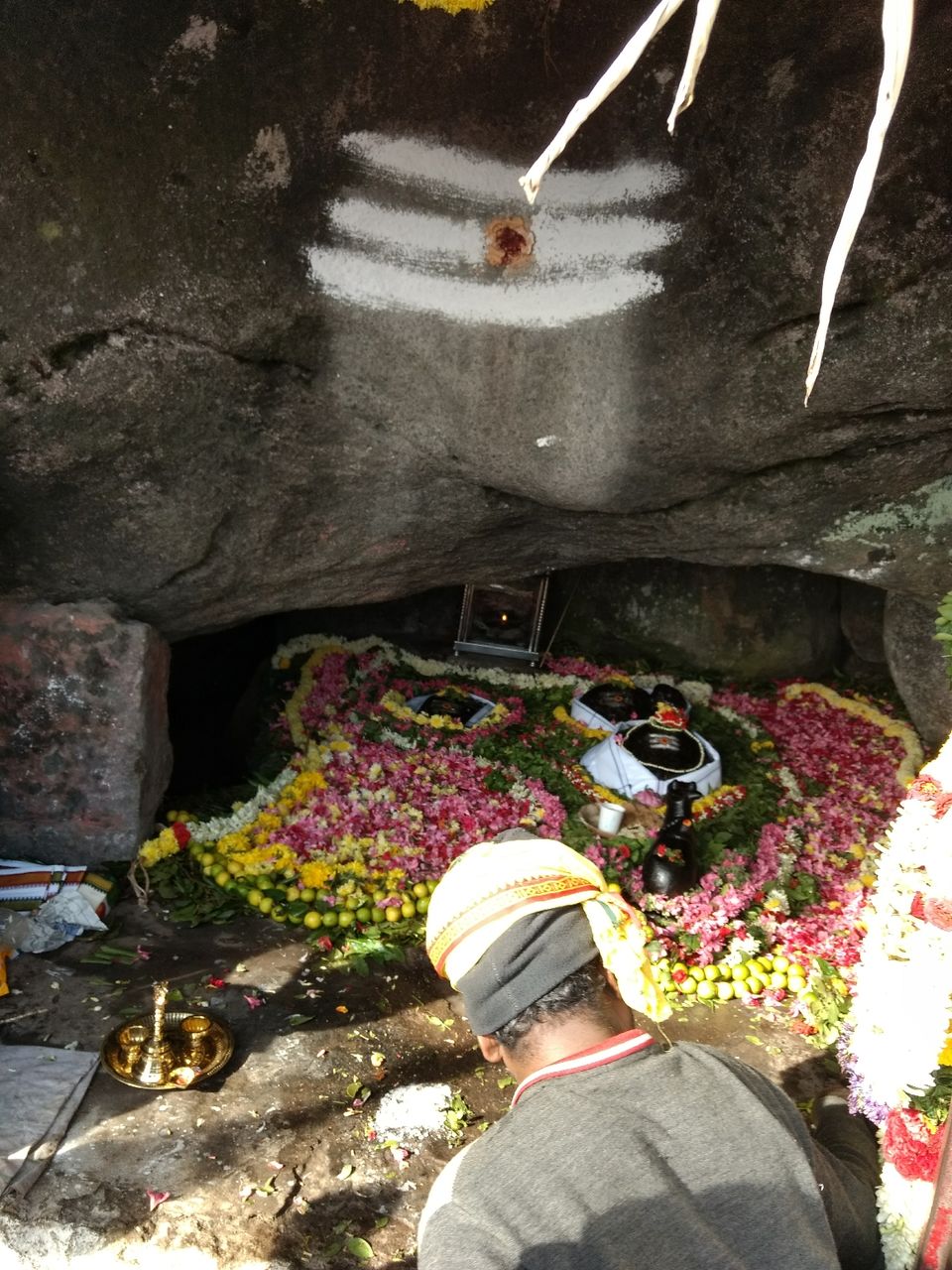 We went to Isha foundation again in the evening and taken Darshan of 112 ft Shiva statue.
Note: Please don't litter the hill with plastic covers and plastic bottles. The hill covers a forest area.Kindly don't disturb the wildlife, Don't harm the trees and Take permission from local authorities for camping. Friendly advise.