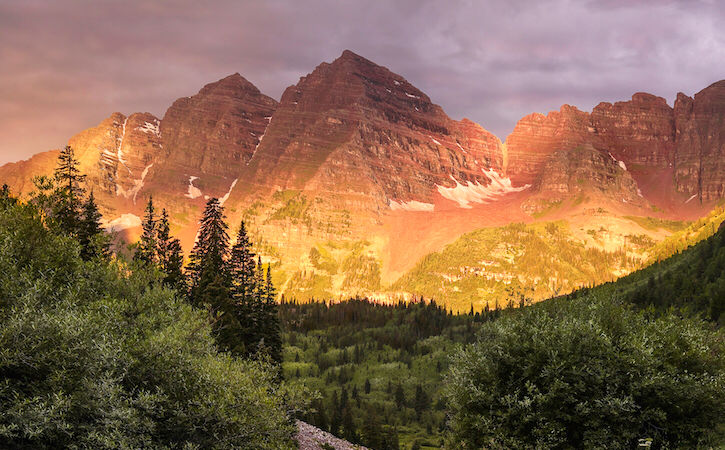 Aspen is a paradox. It's where the cowboy spirit of the Wild West meets high-end glitz and glamor. Cowboys and ski bums mingle alongside Hollywood elites and extreme sports enthusiasts. They all come together to revel in some of the most breathtaking natural scenery in America. Let's talk snowy mountain peaks, rushing rivers and tree-lined roads that wind into forever. Aspen was founded as a silver mining town in the 1800s, and was named for the abundance of aspen trees growing in the area. These trees are famous for their tall, thin trunks and golden leaves that spring up in the autumn.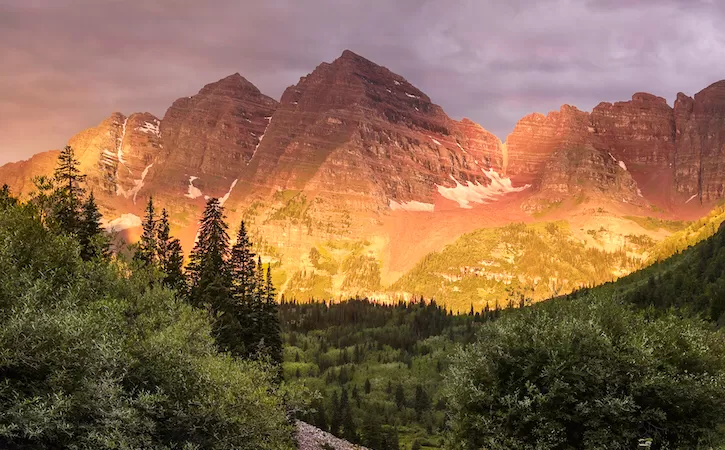 Map of Aspen: N 39.19° / W 106.81°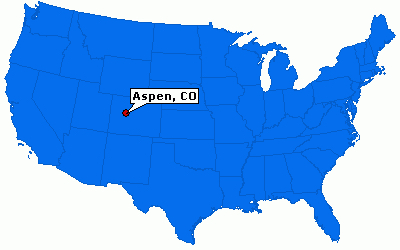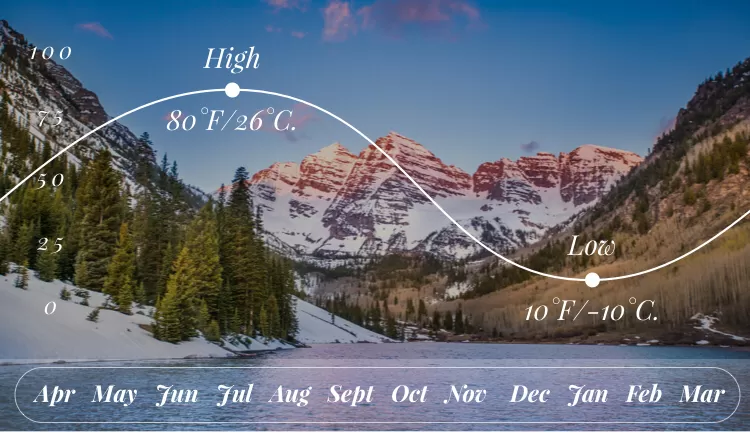 Aspen is a chameleon, becoming an entirely new town in each season. In autumn, the city dresses up in golden foliage, while winter sees blankets of dazzling snow. Spring invites wildflowers and brisk air, and melts into a gorgeous summer where it's impossible to stay indoors. From classical concerts and festivals like Aspen Ideas in the summer, to endless ski runs in the winter, each season offers countless opportunities for fun. Just be sure to check conditions ahead of time to make sure your favorite activities are being offered. And be careful around mud season (April-May); some resorts close down and hiking trails can be closed, so plan ahead.
Summer Loving: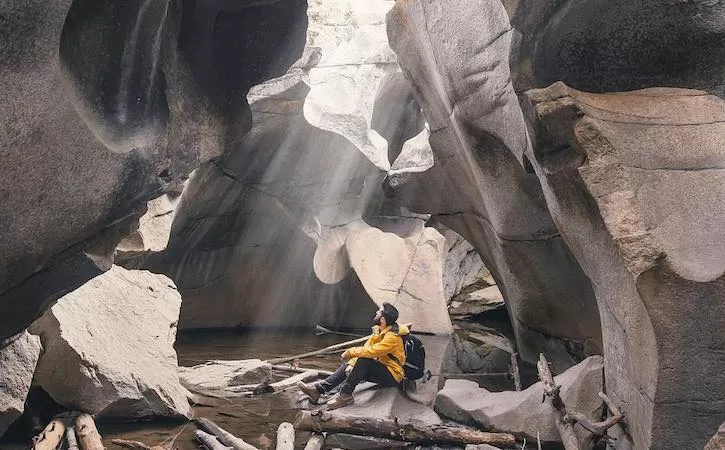 Summer offers the best of all worlds, and you'll want to take advantage of every moment of sunlight to pack in a wealth of activities. Get to the famous Maroon Bells before the sun comes up so you can enjoy the colors illuminating the 14,000-foot peaks over the water. Summer is the perfect time to enjoy your favorite outdoor activities, like hiking, mountain biking, and swimming. Hike to the Grottos, a series of waterfalls and river caves where you can set up a picnic and take a dip in the cold waters. Get an elevated perspective by crossing the Continental Divide at Independence Pass, the highest paved pass in North America. End your day with the Aspen bikers who pedal from one brewery to another every Tuesday night in the summer, cheersing drinks and enjoying the cool summer nights.
Free Falling:
Let's talk foliage. The aspen trees that surround the town turn gold in the fall. They are so photogenic your fingers will ache from snapping so many photos. Drive or bike the Castle Creek Road, which is lined with these glittering trees. End at Ashcroft, an abandoned mining town where you can embrace that spooky fall feeling on a hike through empty buildings. To get a full view of the trees dressing up the region, ride the Silver Queen Gondola from downtown to the top of Aspen Mountain. When night falls, make your way to the Aspen Art Museum before checking out who's playing at the music venue Belly
Up.
Winter Wonderland: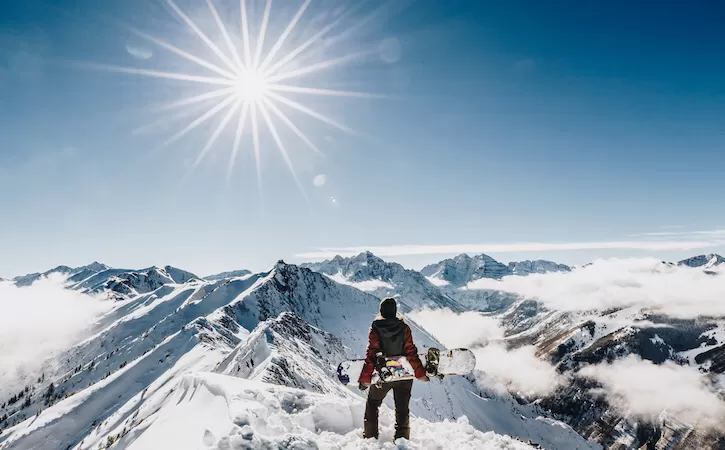 Aspen is most famous for its four high-quality ski resorts: Buttermilk, Snowmass, Aspen, and Aspen Highlands. In the winter, ski buffs of all abilities ascend on the chairlifts. Hardcore skiers should check out Aspen Highlands for some of the steepest terrain in the region, while mainstream skiers should head up to Snowmass to access a variety of runs. If you aren't comfortable skiing, sign up for a snowshoe tour, and learn more about Aspen's native plants and animals. End a long day of outdoor adventuring with a spa visit, letting expert hands work your muscles at one of the many luxury resorts.
Springing up: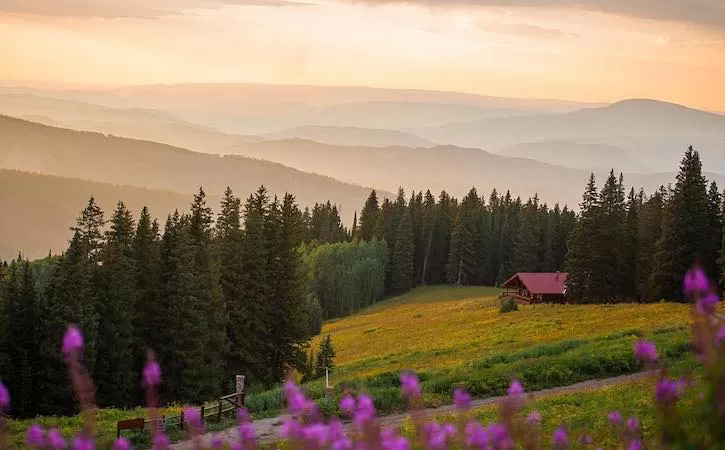 Aspen spring starts off cold and slowly melts into a beautiful but short season. In early spring enjoy the last of the season's skiing, catching a tan on your way down the mountain. As the hiking trails start opening up, go hunting for wildflowers peeking out of the ice. For a mellow day, start with yoga at the top of Aspen Mountain before casting a line and fly fishing in Roaring Fork River. Late spring is also perfect for white water rafting, as the melting winter snow will yield incredible rapids for a wild adventure. If it's still too cold for you, pop into Explore Booksellers to find your next read.
What to eat?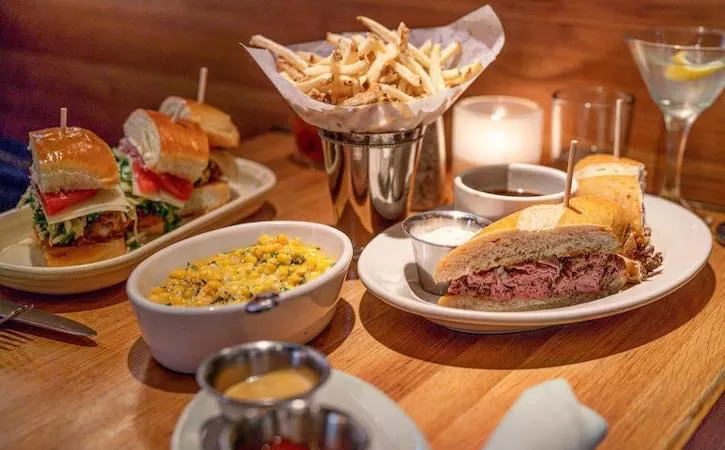 A day in Aspen starts with fueling up for all the adventures ahead. Poppycock's cooks up delicious breakfasts to start your morning off the right way. Hit the slopes or the trails, and be sure to carve out time for the best meal in town: après-ski. It's that time between the ski lifts closing and dinner when adventurers pop the champagne, turn up the music, and kick back with an incredible mountain view. For many, dinner means indulging in one of Aspen's many incredible restaurants. My favorites include White House Tavern (an Aspen staple), Casa Tua, and Crêperie du Village.
Where to stay?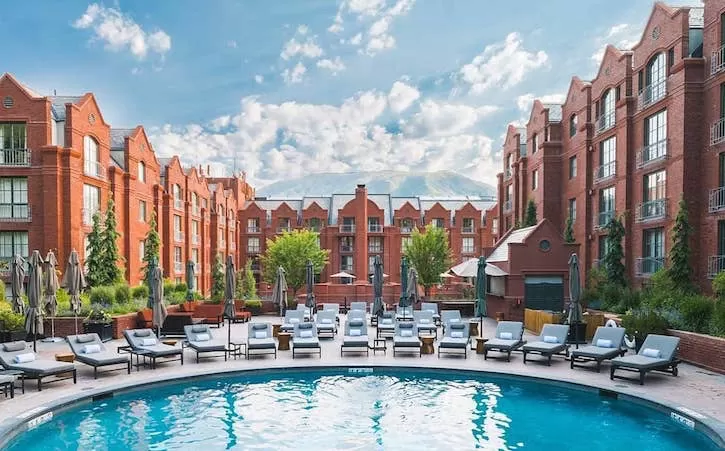 It's all about the ski resorts in Aspen, with the St. Regis Aspen and The Little Nell throwing their bids for top luxury experience. Both feature world-class spas and endless amenities to make you feel like mountain royalty. If you want something less grand, consider renting a cozy cabin in the mountains, so you can curl up next to your own roaring fire at night. If you're around in the summer and fancy a night under the stars, there's plenty of space to camp as well.