Planning to travel in rainy Season?
Here is the reason why you should go Goa in the rainy season
Goan Rains and the miracle city!
Goa is famous for one obvious reason, its beaches and shacks by the beach side.
Man! How can I forget to mention Cheap Beer with Cheap Thrills on!!!
I have visited Goa in in every season and have enjoyed each and every season there, but rainy reason is leaves me spell bound every single time.
To start with south Goa, the white sand beaches welcome you with the tranquillity. Within few minutes the reverberating sound of high tides and waves engulf you.

When we went last year in September on Ganesh Chaturthi, there were few people at Colva beach. We placed our mini tent and huge umbrella which we had bought only to enjoy goa rains at the beach side. I enjoyed my novel, listening to the roaring sea, while hubby enjoyed his beer.
He played music of his choice and trust me I had never seen him enjoying beer that much, not even in shacks which are there in all other seasons at the goa beach.
We were hungry in few hours and we walked to Mickey's restaurant. The food was amazing, we avoided sea food due to rains. By the time we came out, the rains were sparse and we were allowed to enter the water, it was fun playing in water. It was retreat to see just water till wherever your eyes go, less people, no water sports.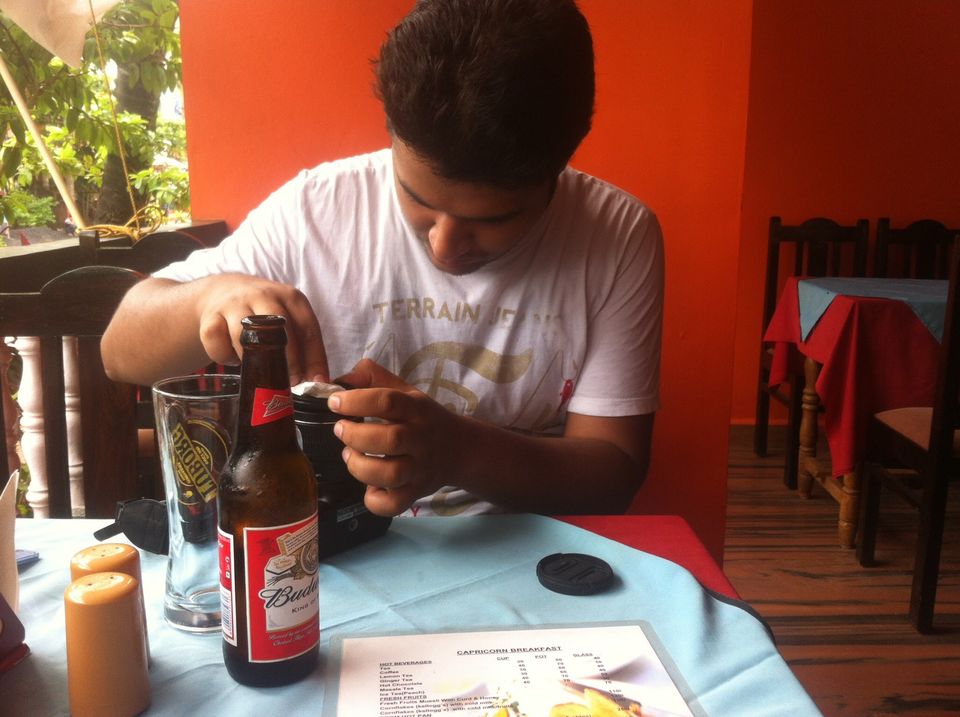 Breeze was so refreshing when we came out, so we decide to take a stroll, it felt like we owned the beach. We walked for an hour and then played at the shore.
Next day we visited the North Goa. The ride from south to north go was mesmerising, it looked like every aura had different story to tell. Greenery telling nature is still there to embrace you. All you need is stop littering.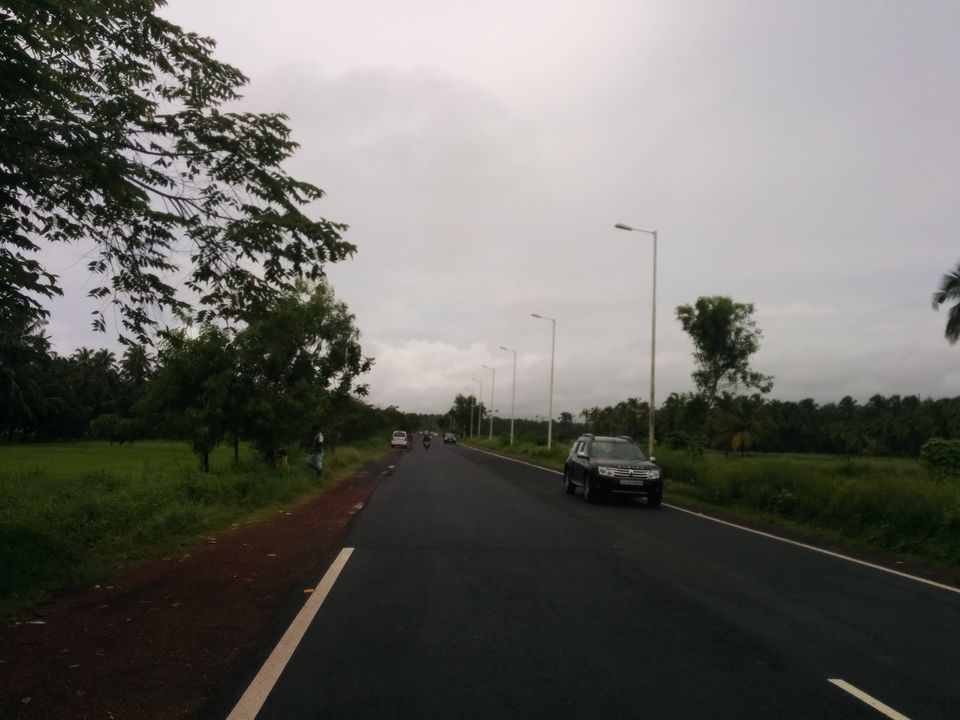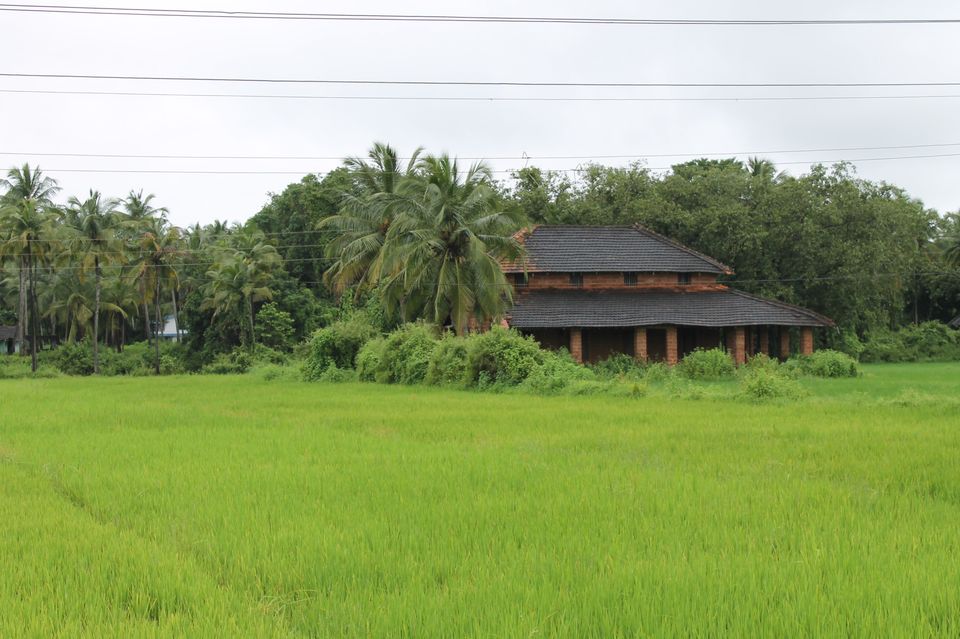 We reached Aguada fort and went straight to the wall facing the sea. Mr. Hubby was lost looking the wide sea and the green coconut tree while I balanced myself on the wall. And then he showed me my favourite site, the grey playing bunnies in sea. There is a sound just before dolphin's jumps and then they jump in a group. I had seen dolphins during dolphin ride, but they are not themselves, in rains you see them dancing, playing, having fun.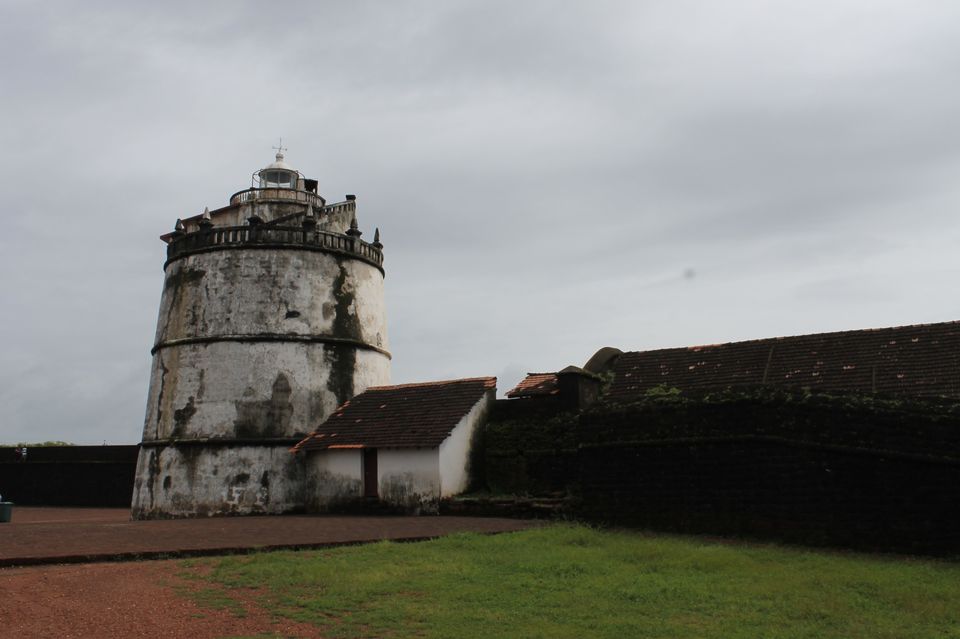 Clean beaches, greenery, good food, good read, and coffee/beer. Isn't the life at its best?