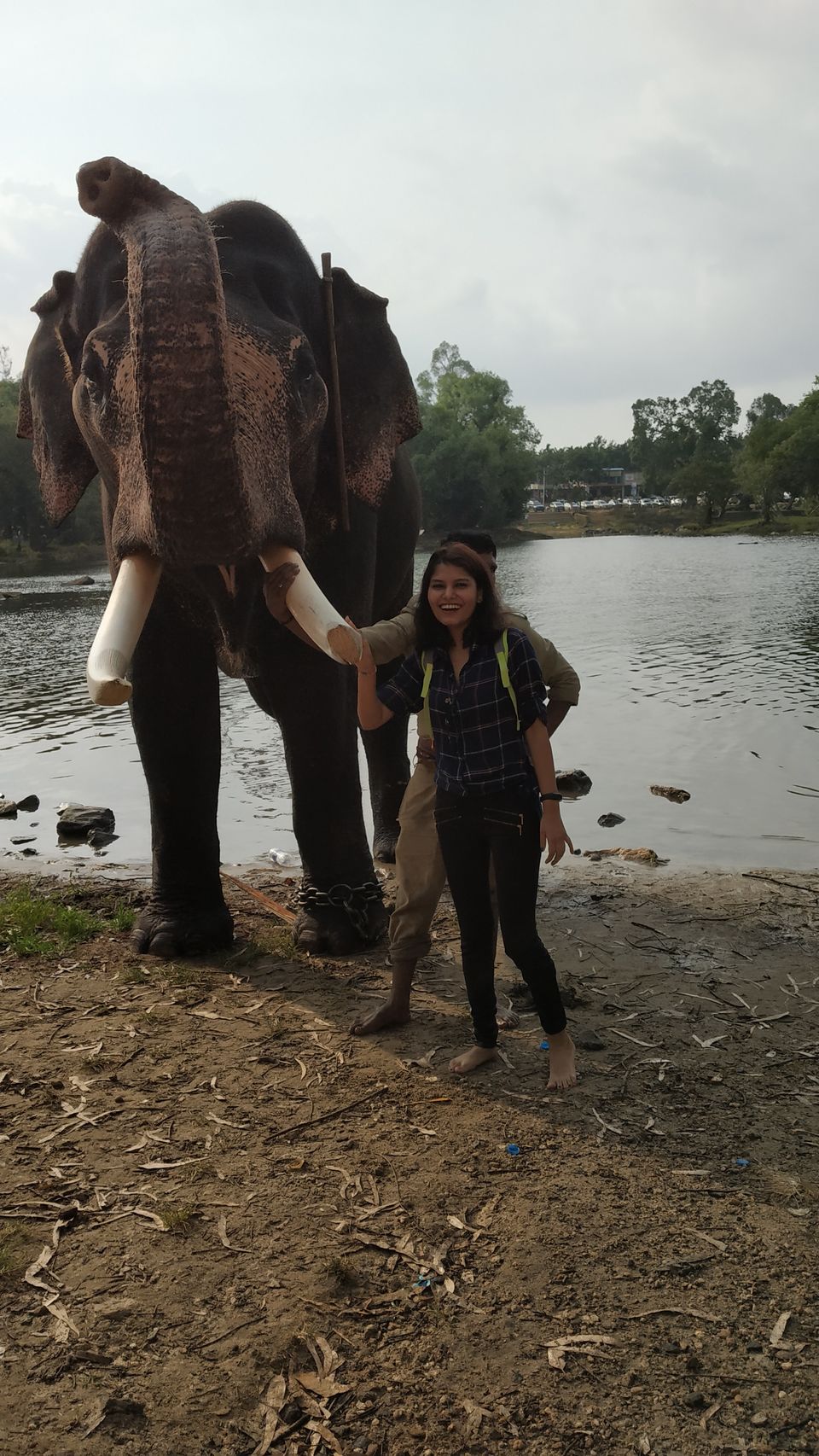 Coorg (Kodagu) is a perfect place for lovers of natural beauty and animals. During "My Eleven Eager Days", I spent 2 days in this rural district of Karnataka and witnessed the most amazing incidents while travelling. Ranging from overcoming my fear of elephants to getting invited to a south Indian family, I got innumerable moments to experience happiness in the truest sense. Along with that, I went to see a Buddhist monastery to know more about the life-touching philosophy and the popular plantation tour to get closer to Mother Nature.
Before I take you on my journey, a small question for you all- Have you ever given tears of separation to an unknown person who doesn't even understand your language? Such a difficult thing to happen on the face of the earth, but I was loved enough to manifest such a rare occurrence in my life on my first day in Coorg. Read on to know how that happened along with what all you can see and do in the Scotland of India.
Timings:
Open all days from 9 am to 11 am and 4.30 pm to 5.30 pm
Ideal time:
Two hours
Going there was the highlight of my whole Karnataka trip. Crossing the Cauveri River will take you to this wonderland that is a perfect getaway for the animal lover in you. You will see plenty of elephants there which are taken care of by the naturalists. Along with observing and learning the elephant history, ecology and biology, you can also participate in various activities involving these wonderful creatures. You can touch, hug, love and bathe them for as long as you want. Or you can spend hours simply watching them, which is likely to make you sensitive to their plight in the wild.
P.S. There is someone very special who made all this possible for me. Bhoomika, a 12-year old girl, gifted me the best day of "My Eleven Eager Days".
I was walking on my way to the Camp, capturing the beauty of trees, flowers, and pleasant weather. Suddenly, I heard a few Kannada words from behind but I didn't pay attention and continued to walk. After a few seconds only, I heard a little girl's voice asking me in English whether I am going to the Dubare Elephant Camp. I told her "Yes" without even knowing at that moment that she is going to brighten up my day. She was with her aunt, and they were also going to the Camp to get their cows from the other side of the river. We asked each other's name and started talking casually. Her aunty also kept on conversing with me via Bhoomika since she knew only Kannada.
Holding my shoes in one hand and her hand in the other, we reached the camp by crossing the Cauvery River on foot as the water level was quite low at that time. I could see that she was an expert.
Finally, we reached the camp and to my surprise, she told at the ticket counter that I am her cousin and there is no need for me to buy the ticket. Actually, everyone knew them there as they were locals. As soon as I entered, I felt joyful looking at the elephants. I told Bhoomika that I want to go close and touch them, but I also noticed that the place was full of animal-lovers and there was not much space. She, at such a young age, saw that on my face and held my hand to take me close to them. I told her that I am scared of touching them as they are so huge, to which she replied, "Don't worry, they won't do anything. You go there and I will click your pictures." I did exactly what she said and I felt so good.
Next, she told me to go and meet the elephants nearby the river. Again, it was such a crowded place and everyone was trying to take pictures. I was thinking about how I would go near any one of the elephants. Then, I saw her saying something to the trainer and the next moment, he rode the elephant to the side where there was no one else except Bhoomika and me. So, we got our own elephant whom I hugged and loved as much as I could.
After she led me back safely, I asked her how to go to Namdroling Monastery from there, to which she replied that it would be closed by the time I will reach there. Next in my mind was Nisargadhama but before I could finalise it, she asked me "Would you like to come to my home? We have so many flowers in our garden." I was hesitant because I find it really hard to trust someone new. But still I asked her, "Who all are there in your home?" And before I could even realise it, she was again holding my hand to take me with her. On our way, so many people asked her who am I and to everybody, she responded that I am her cousin from Delhi.
Finally, we reached her home. There were trees and flowering plants everywhere. I could also see three cows and a few hens running here and there. I heard a loud dog bark the next moment. Out of joy I asked, "Do you have a dog also?" She smiled and said, "We have 3, but let's meet my mummy, papa and grandma." Everyone came to meet me and she explained to them in Kannada. They all smiled, especially her mom. "Such a kind lady", I thought to myself looking at her cute face. And after talking for a while, her father gave me the complete tour of their home, which took 2 hours.
First, we met the cows and he held a calf so that I could touch it. Then, he showed me their 3 rottweilers, who were super-excited to see someone new. I also met her birds and a parrot whom they have taught Kannada. It gave me a demonstration then and there. Then his father, who knows good Hindi, showed me their plantation of coffee, banana, jackfruit, papaya, mango, coconut, chilly, black pepper, cardamom, eggplant, areca palm, and what not!! It was spread across such a huge area, and her father took us to each and every plant and tree and explained everything. He also told me that wild elephants come there at night and take banana and jackfruit trees with them as there is no food in the jungle.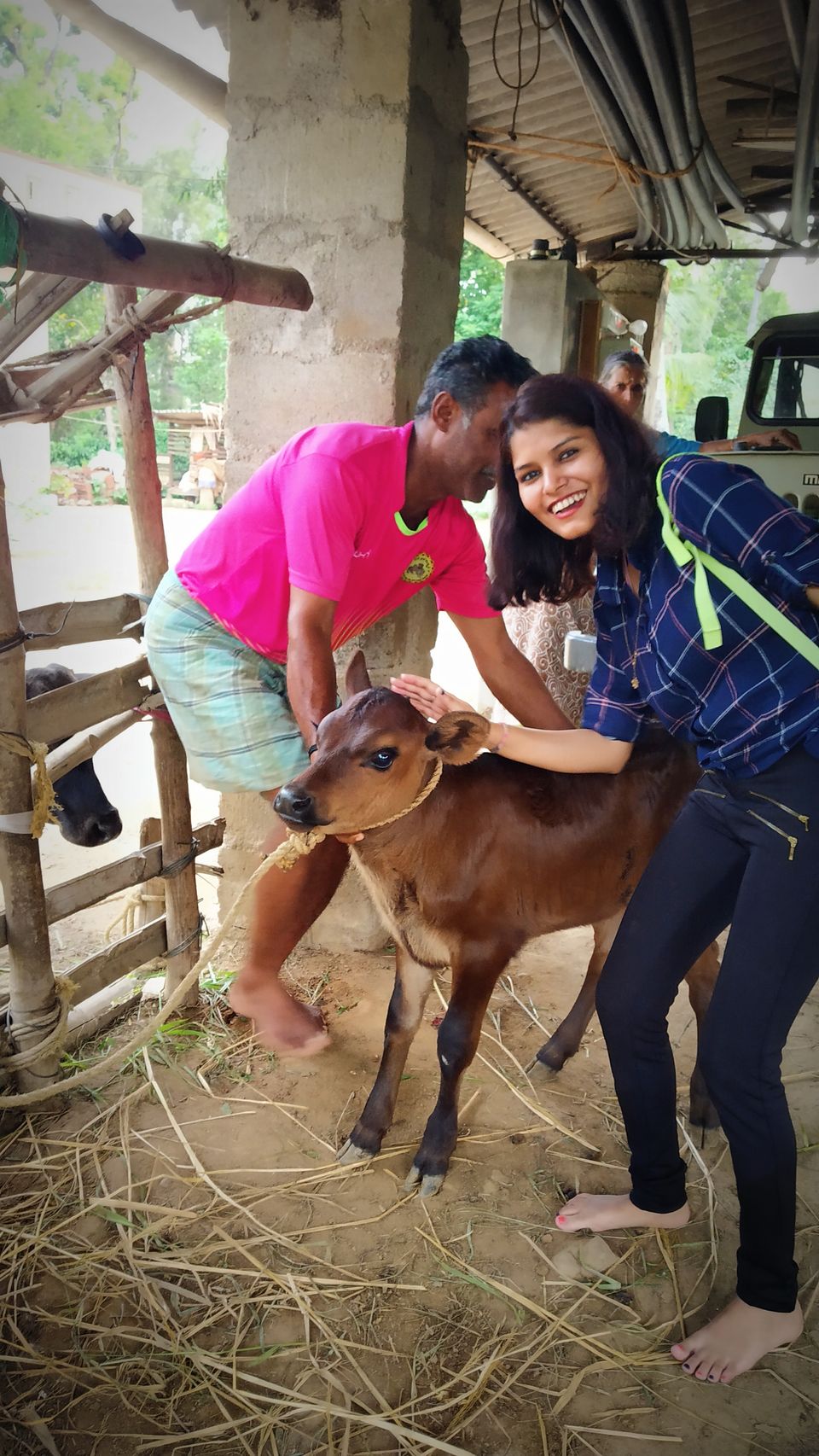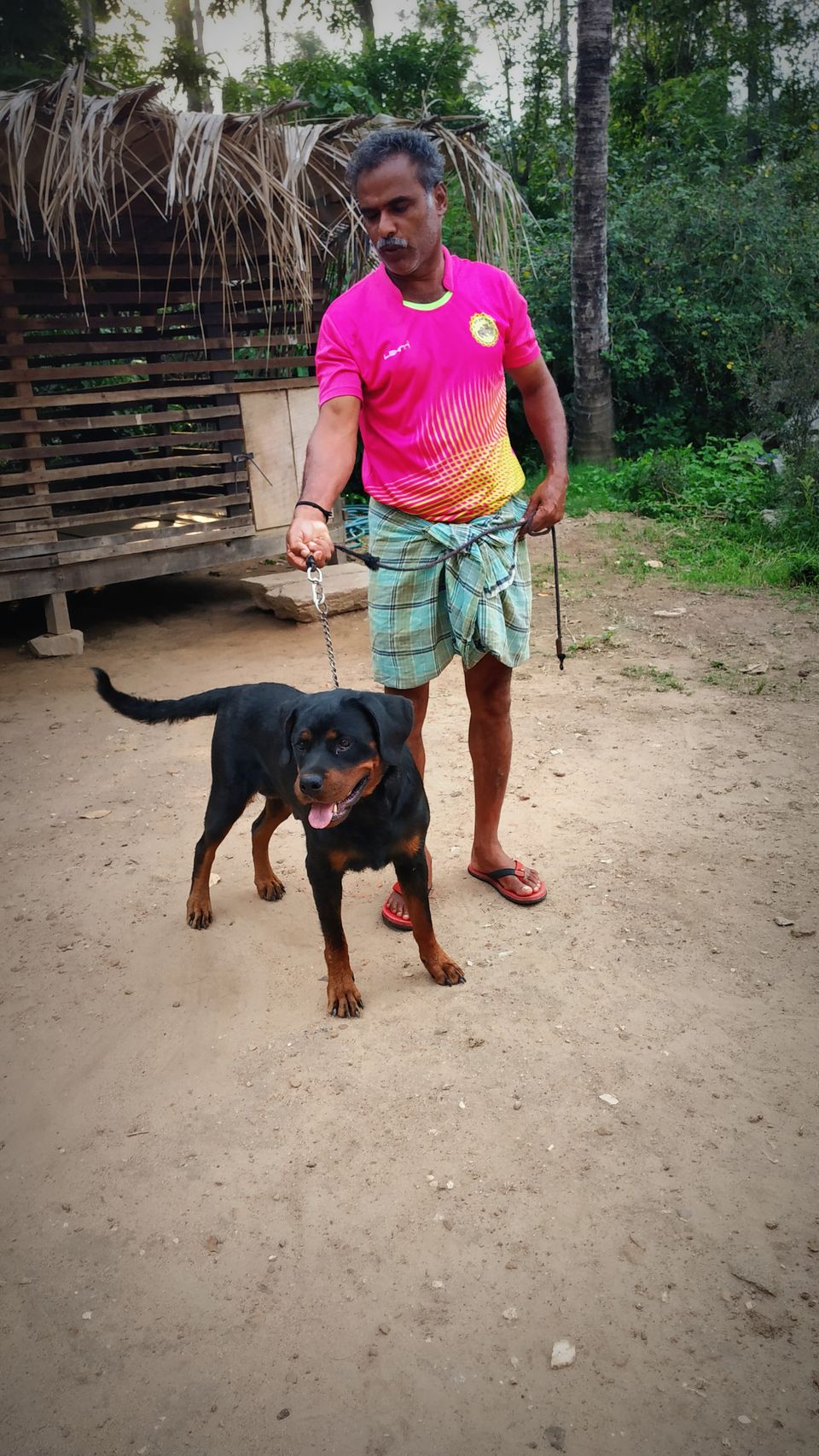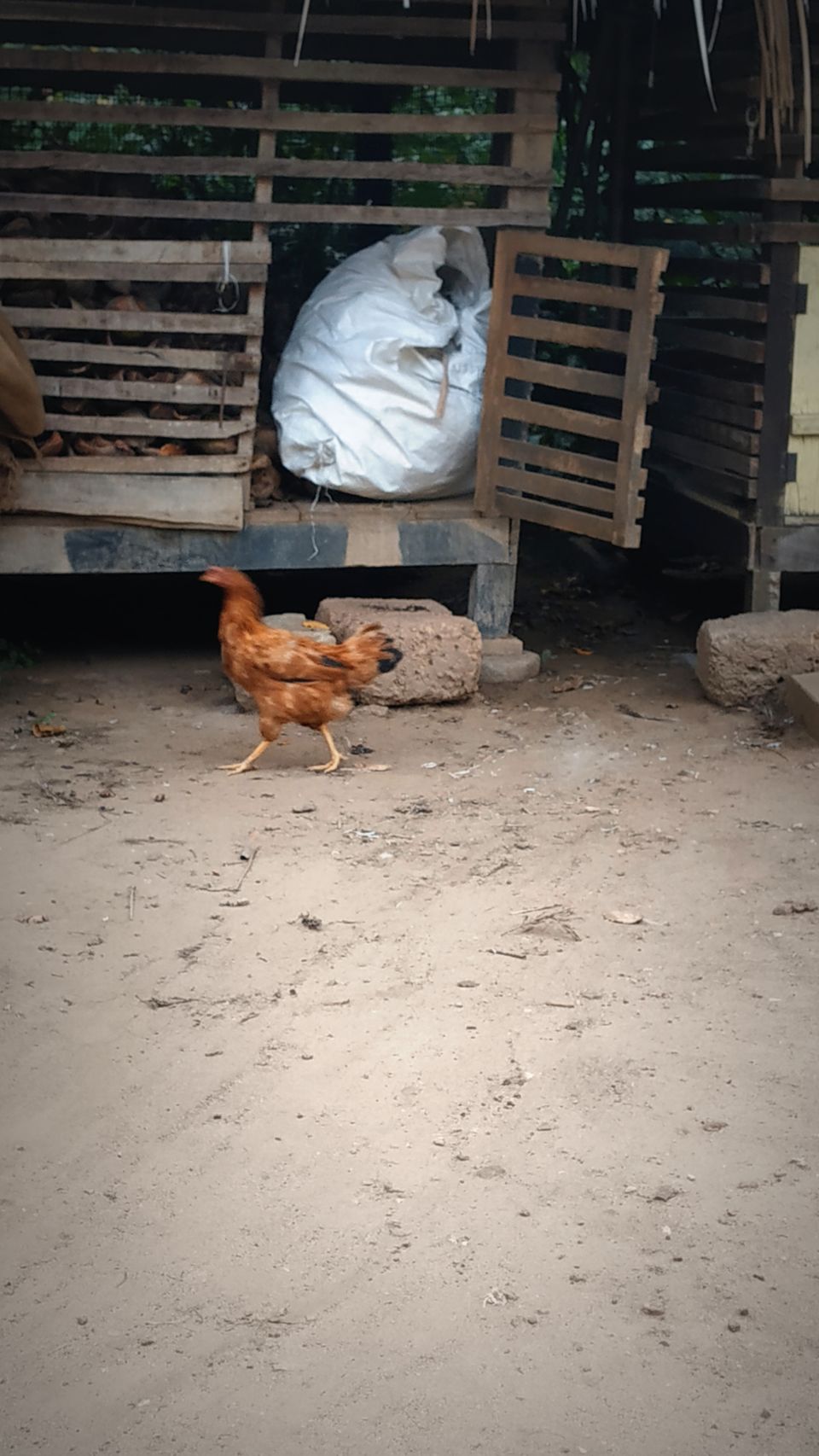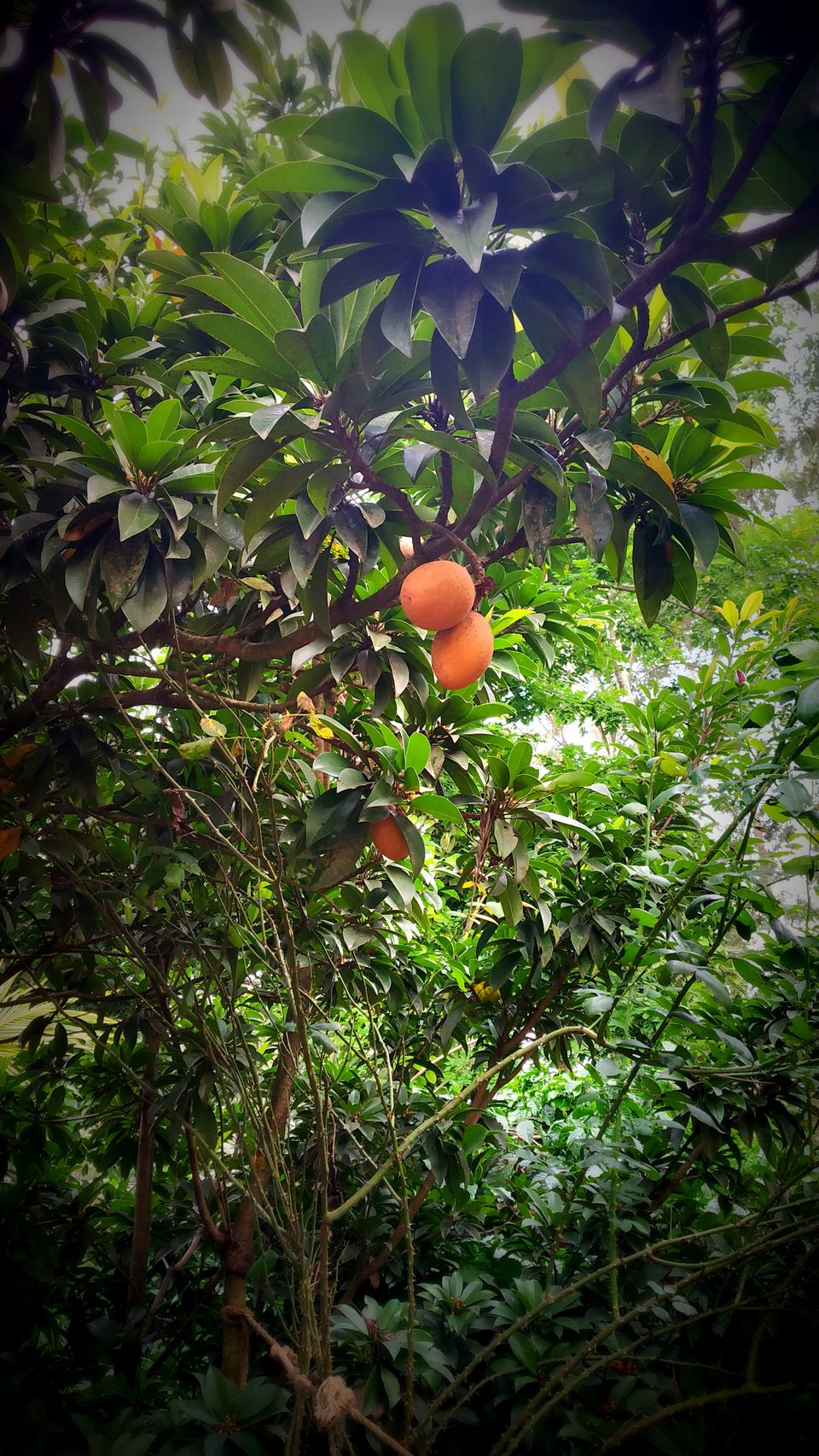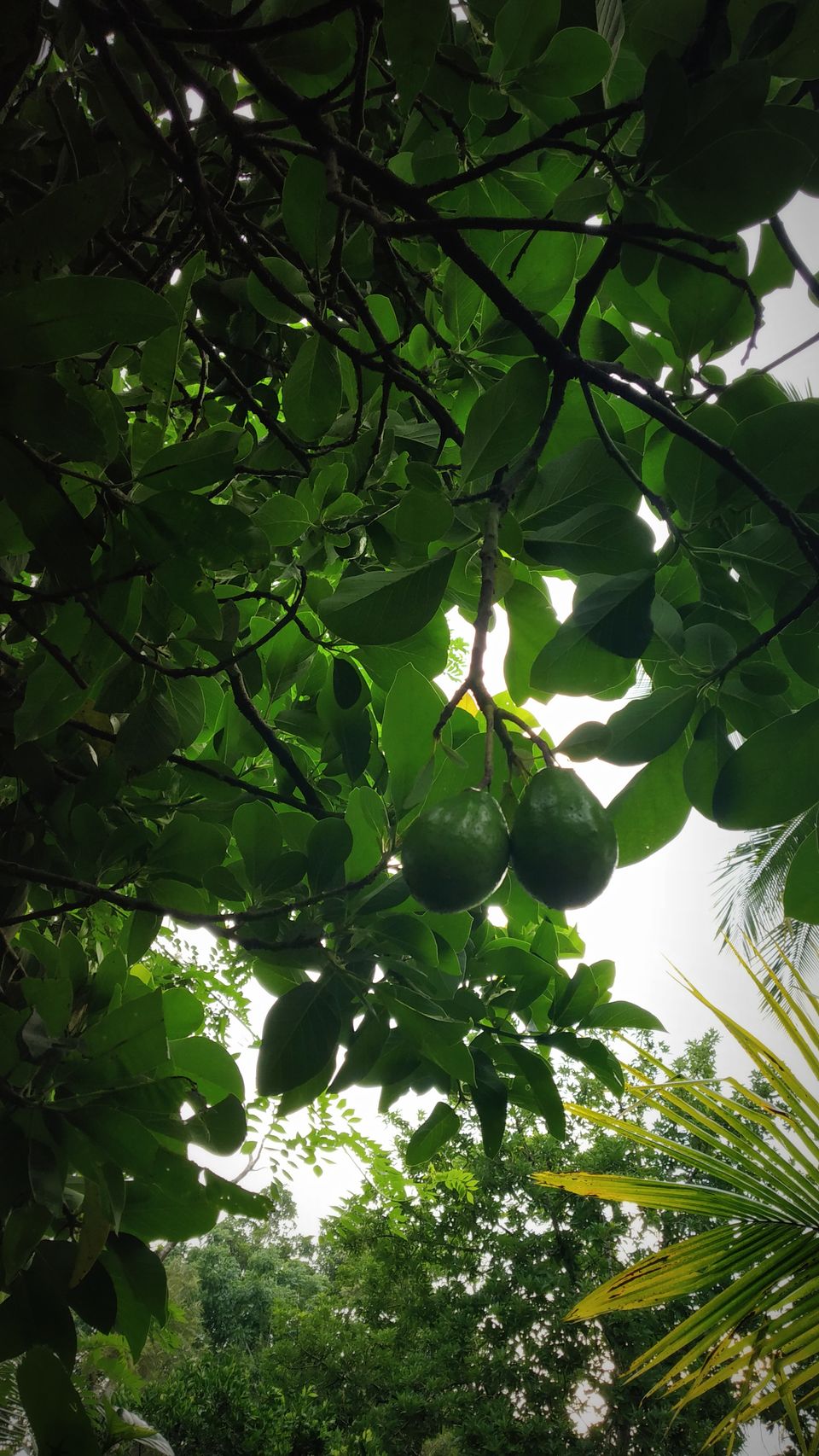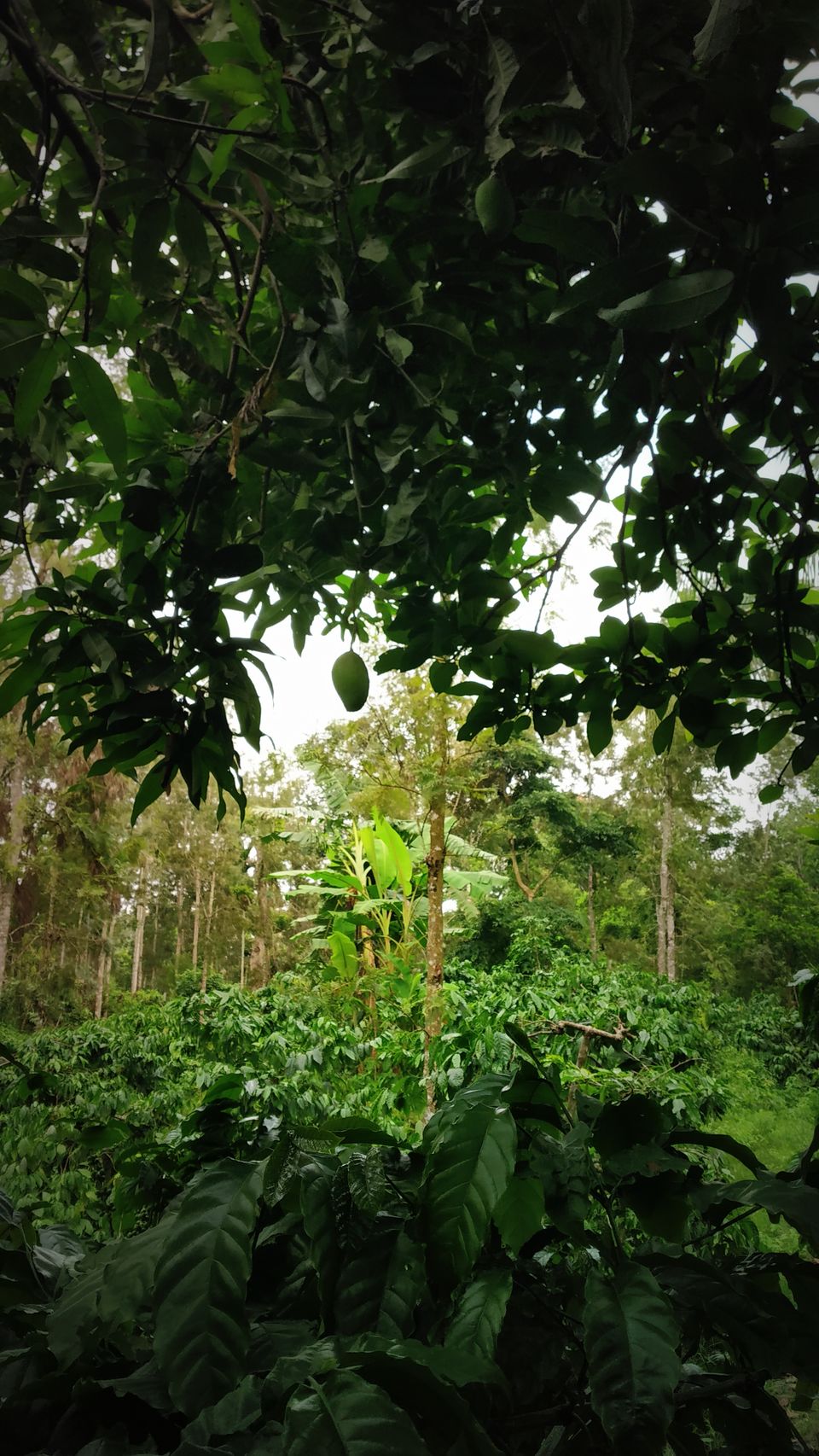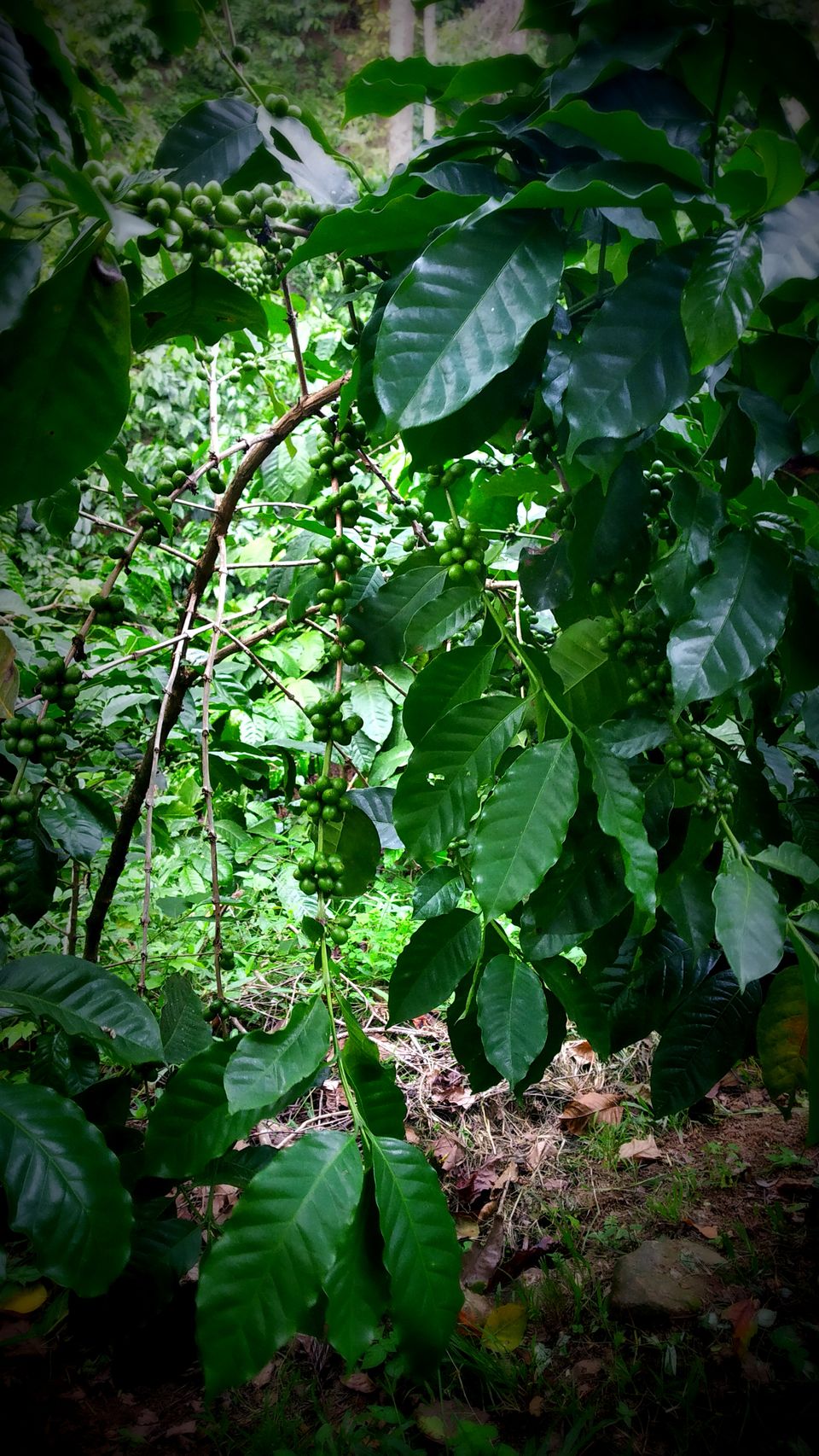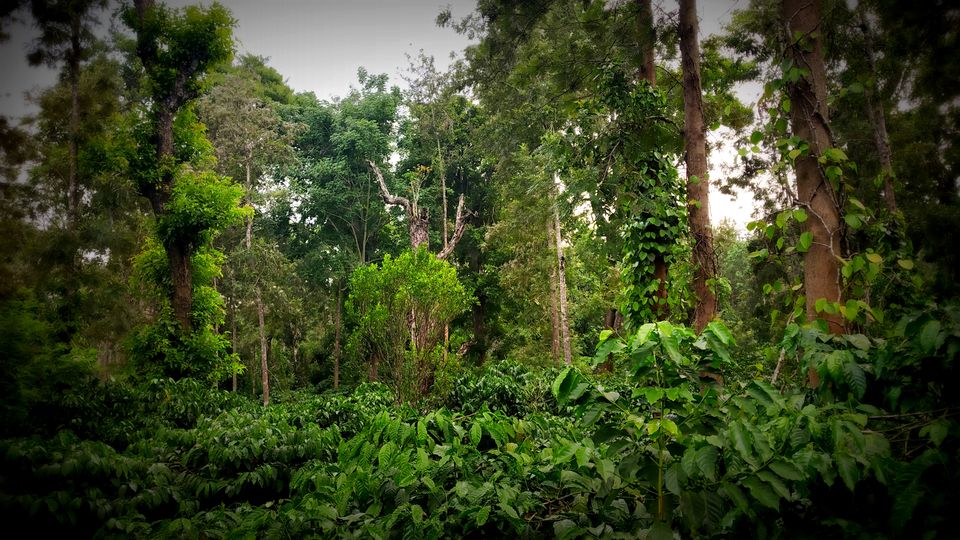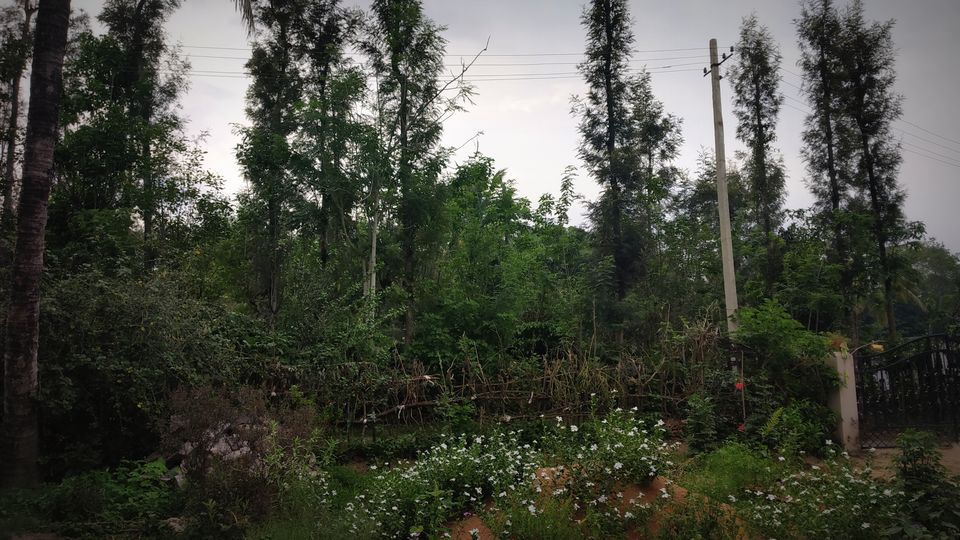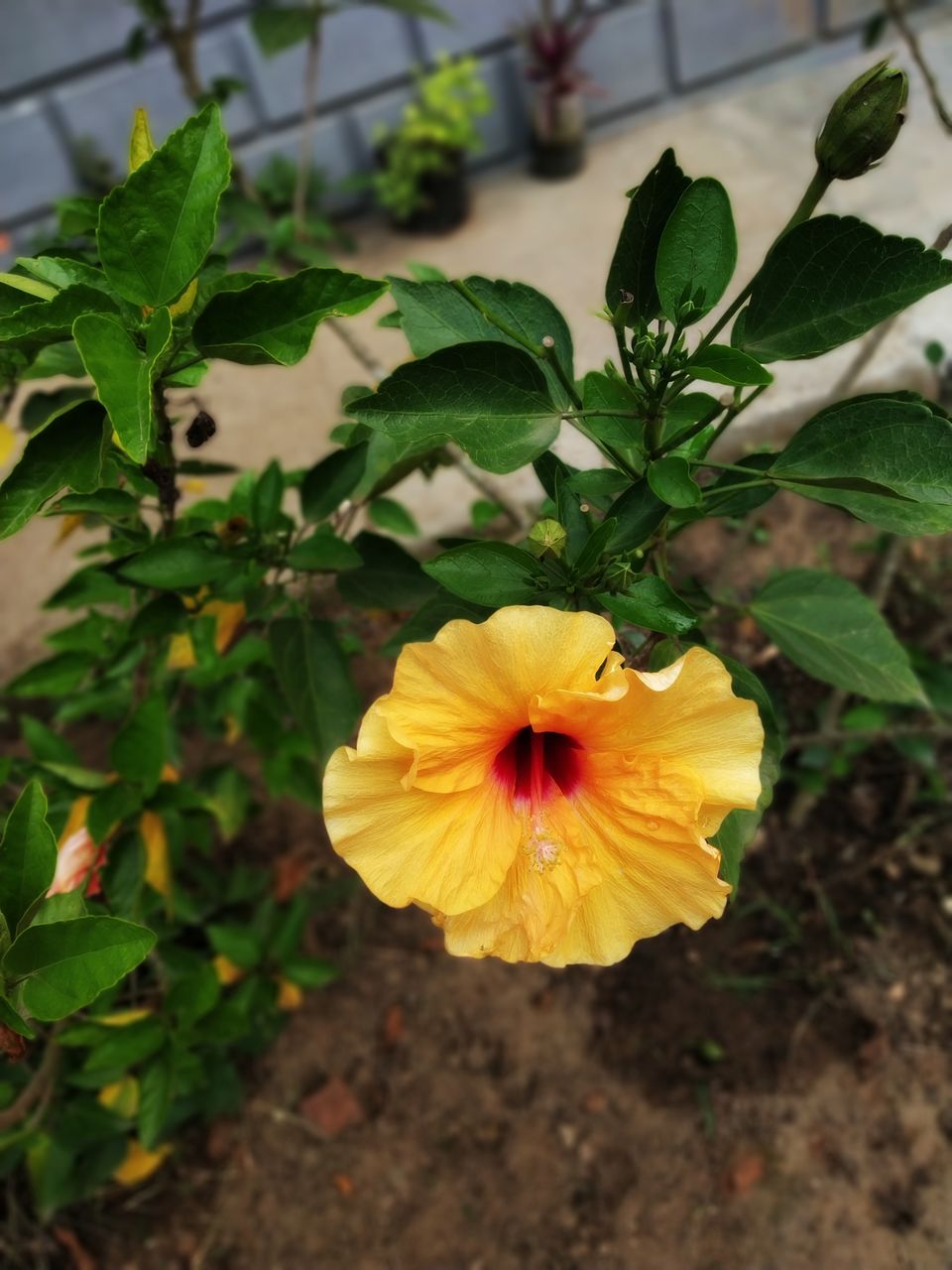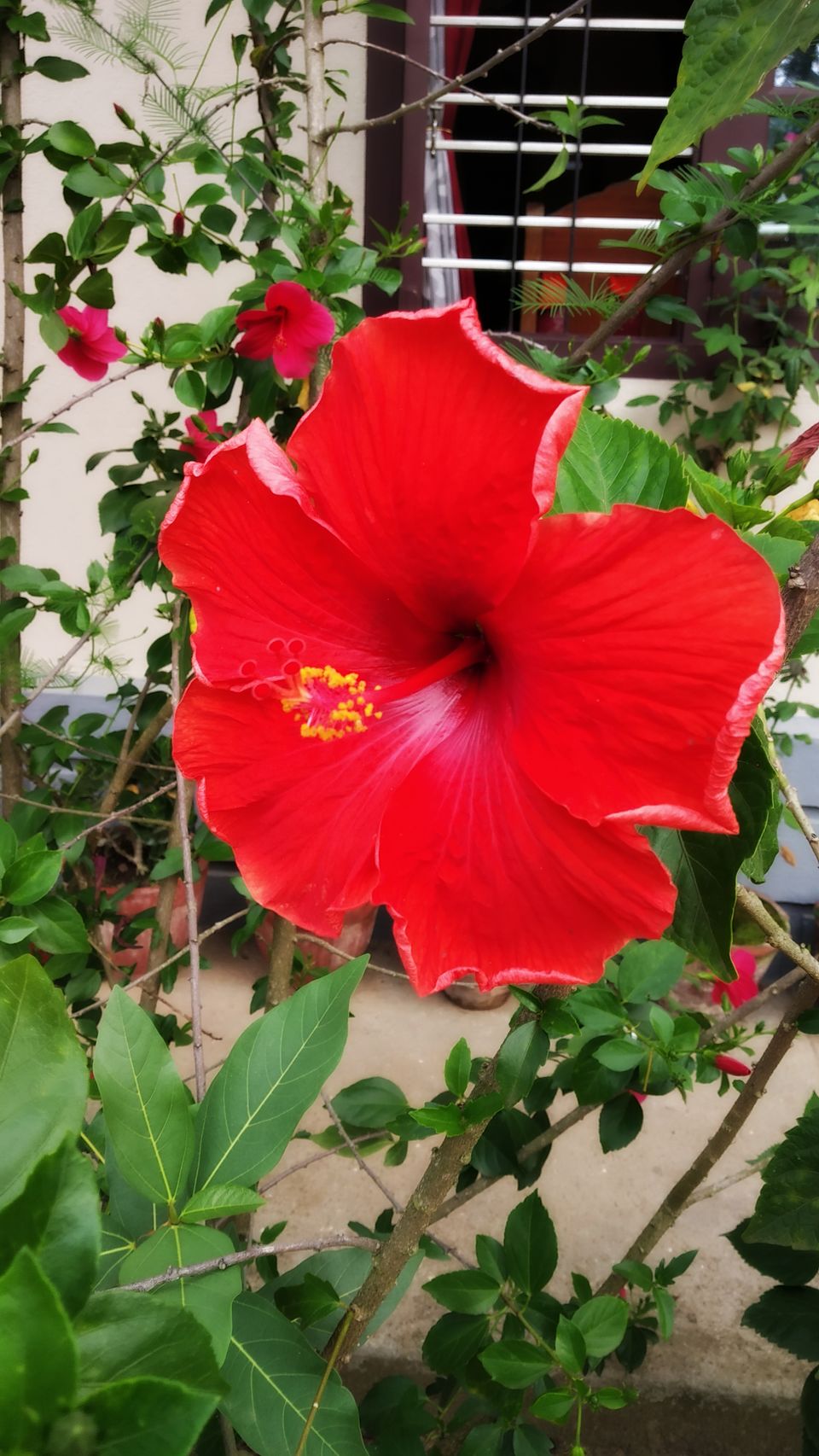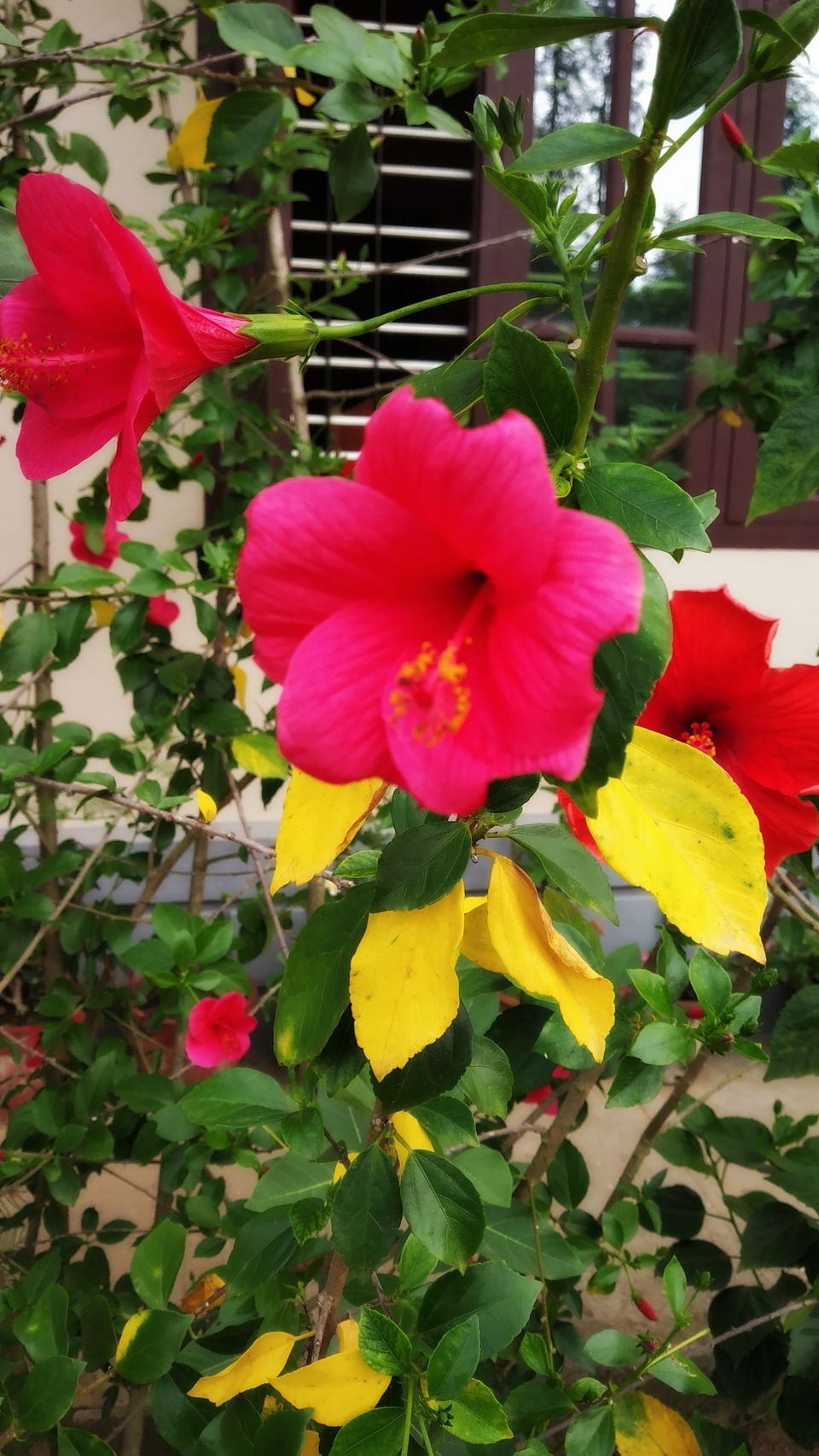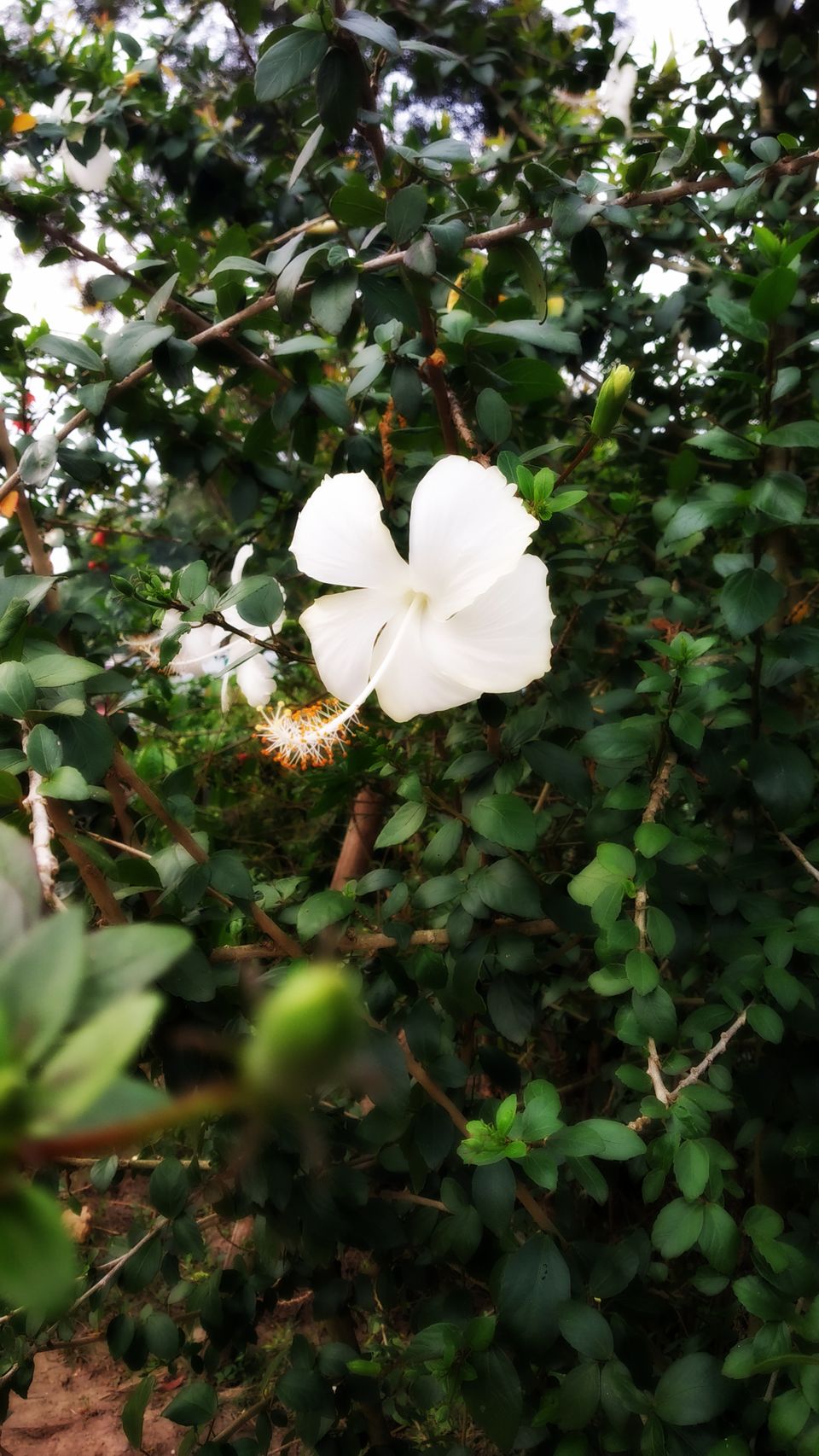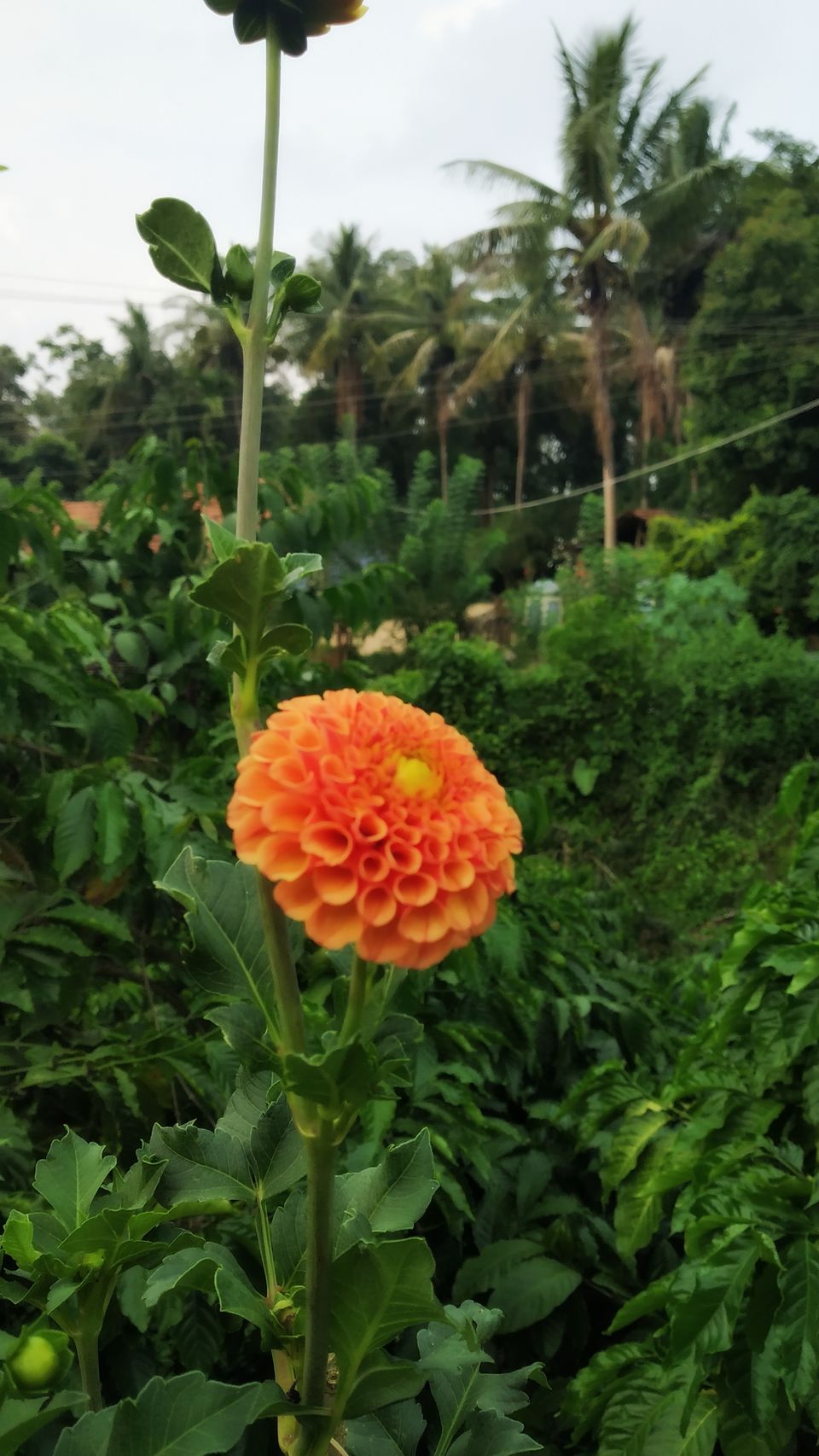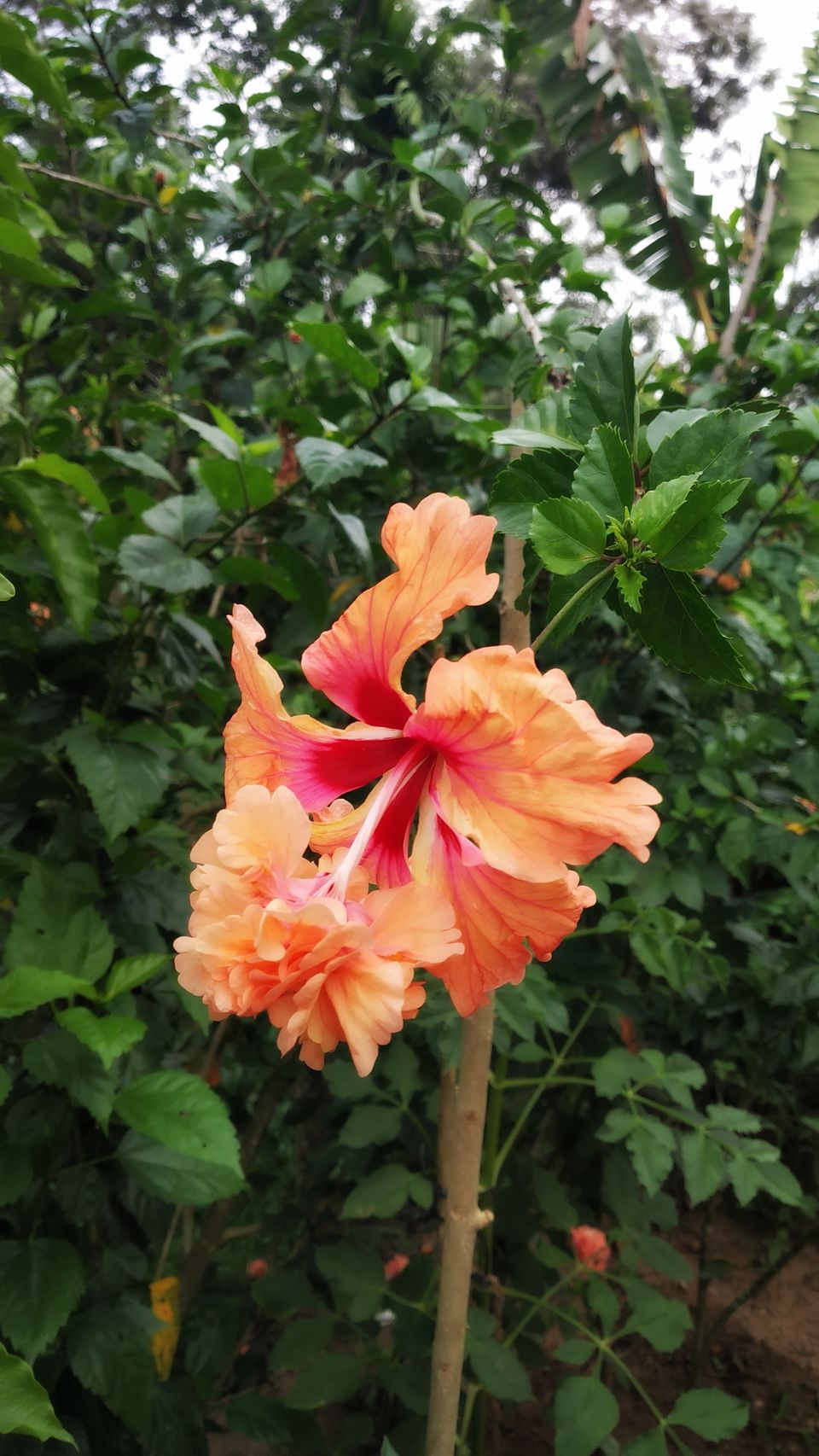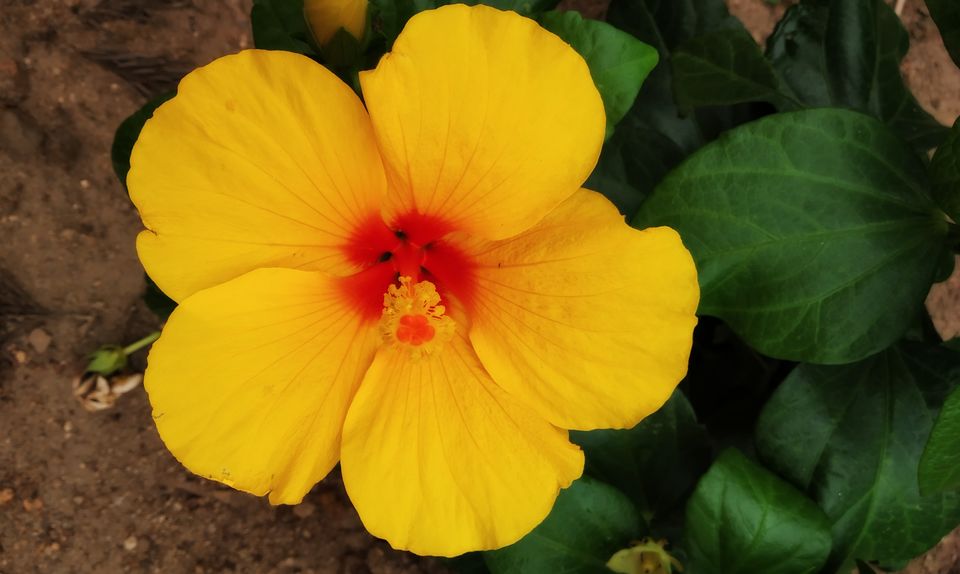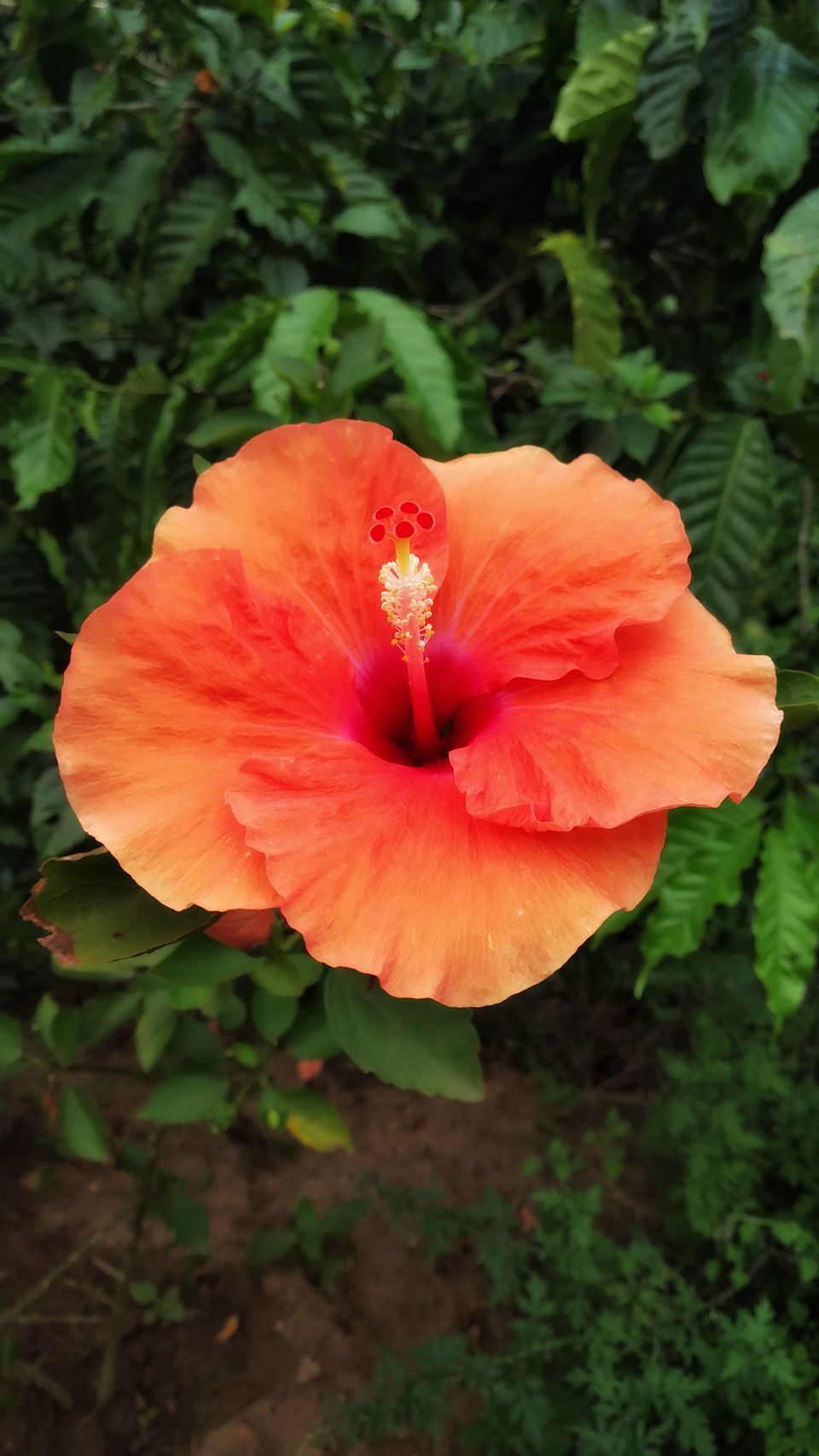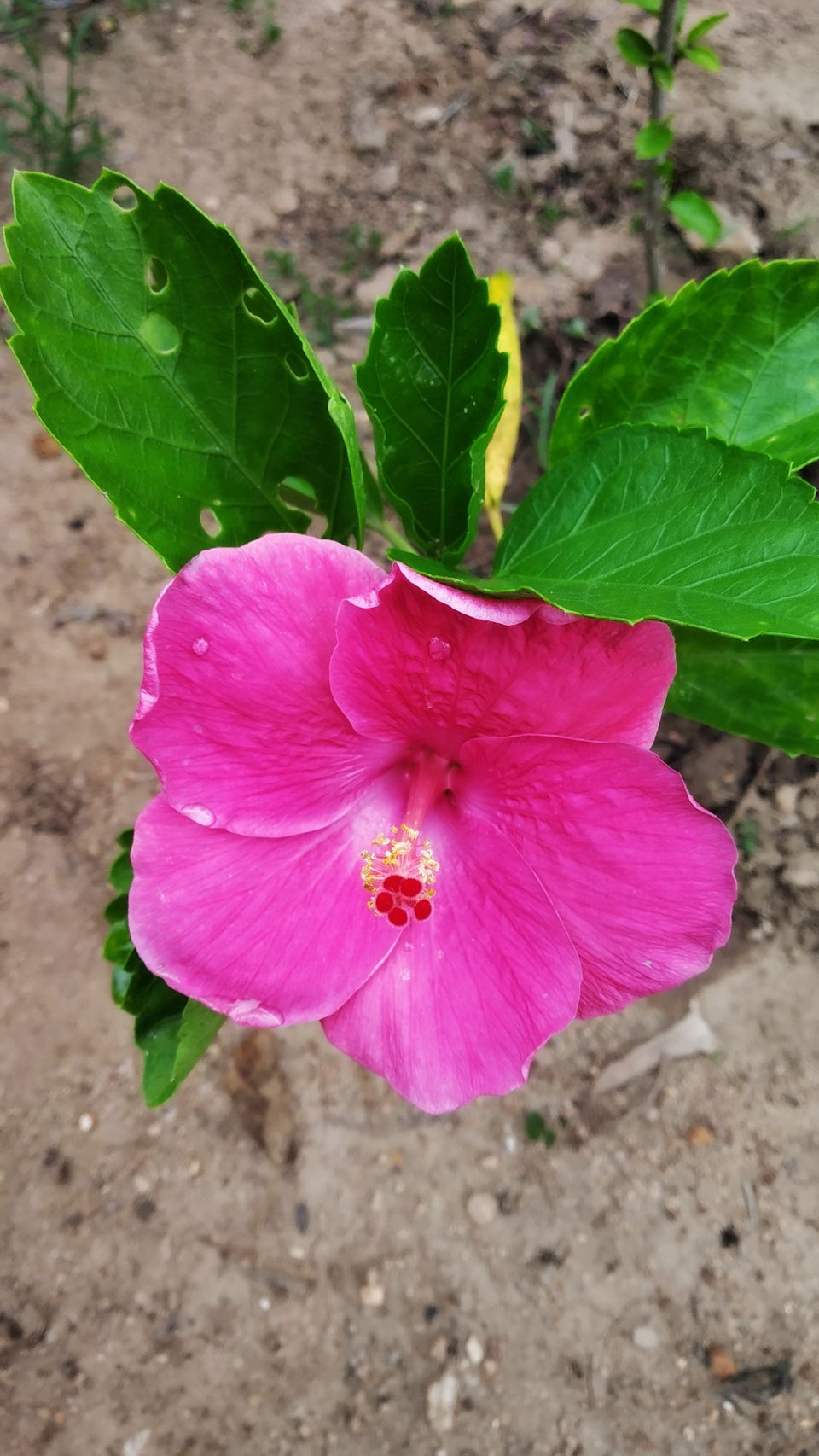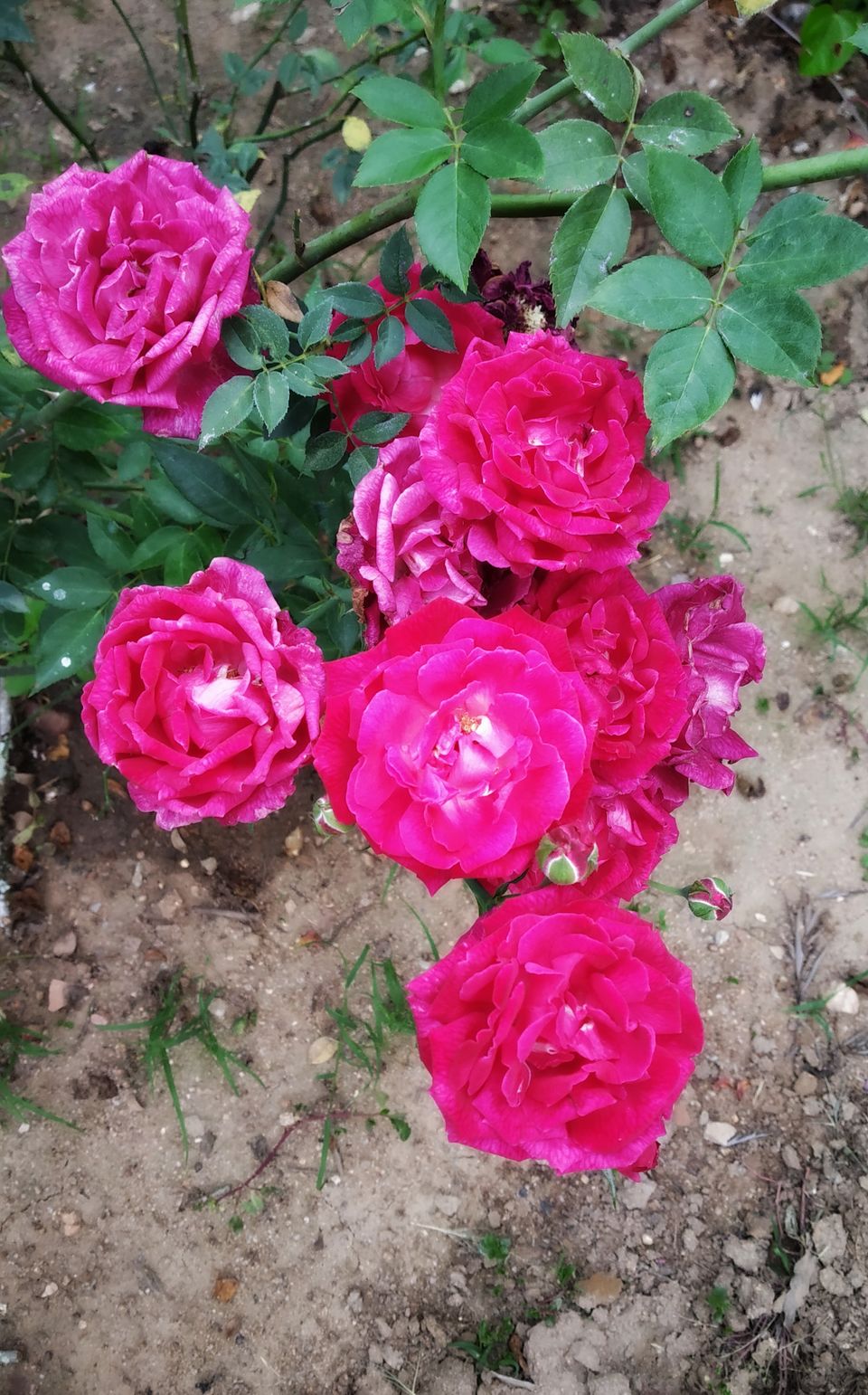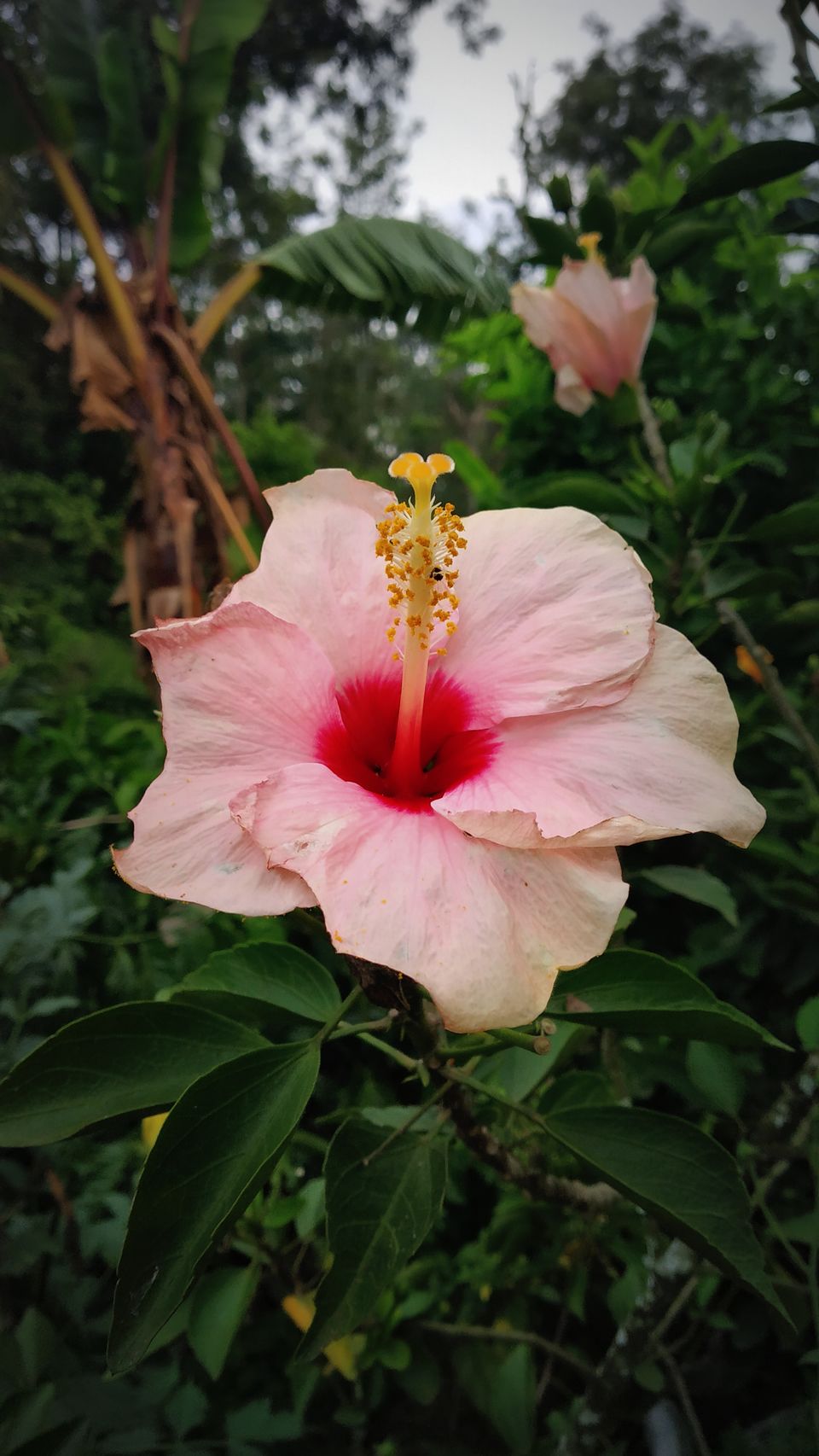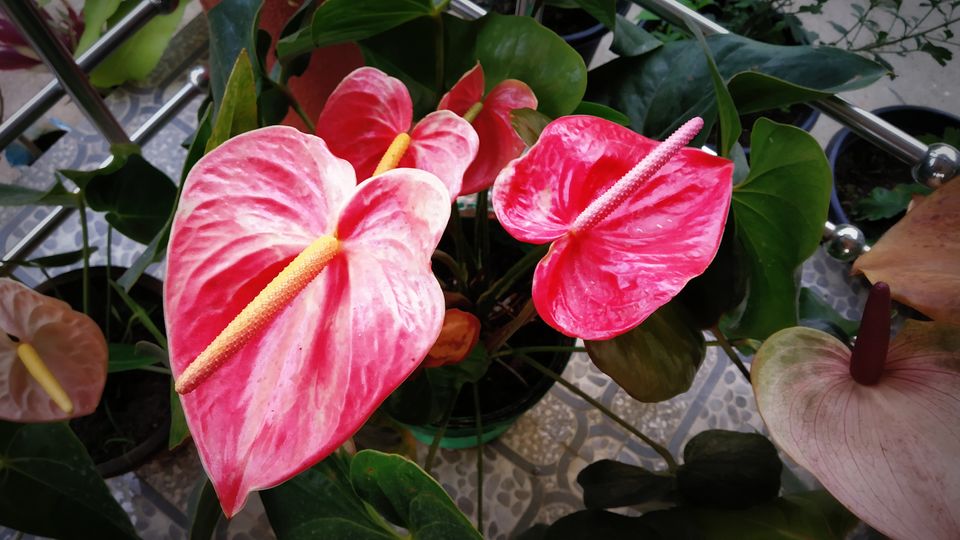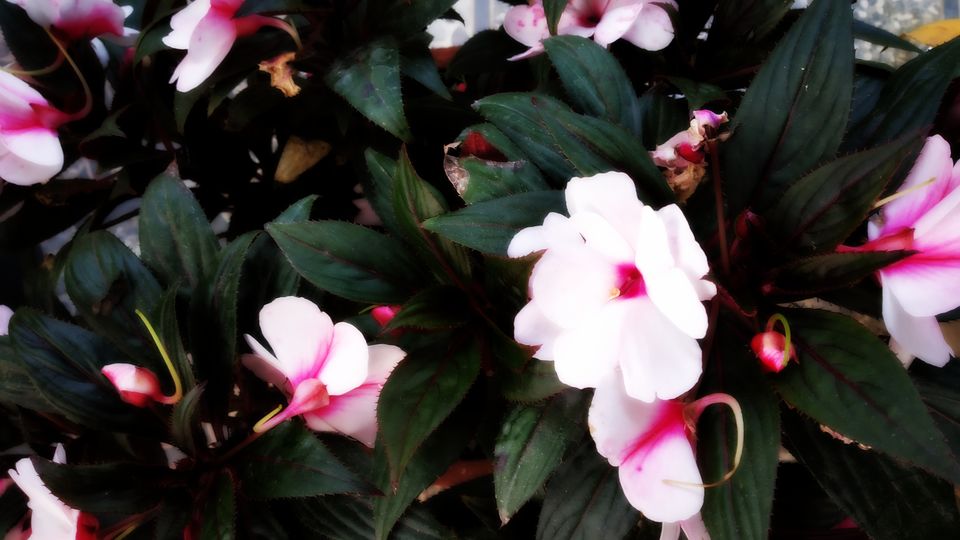 After a while, her mom called us inside their home and served me coffee and jackfruit (for the first time, I was eating it raw and liking it as well). Bhoomika told me that the coffee is made from the beans that I saw in their backyard. Her father told her mom to pack that coffee powder for me so that I can prepare it for my family back in Delhi (everyone loves it here!). I said to her, "Your mom must be getting troubled because of me. I am so sorry." She replied in a calm voice, "No, No! She is very happy. She likes you a lot. She just told me that she appreciates how simple you are." Telling me that, she started showing me her home's temple, which was lovely!
Her father also gave me his scooty and told her to go with me to the ATM just because I had asked there once, "Is there any working ATM nearby?"
And then came the most difficult part! I had to say goodbye to everyone. I asked them to give me their postal address because I knew that I would want to stay in touch with such simple and happy people, and nothing can be better than handwritten letters. It came to me as a total surprise when her mother hugged me and had tears in her eyes. Looking at her like that, even I felt emotional and I could only manage to say, "You are very sweet. I hope to see you again." I knew that she doesn't understand either English or Hindi, so she simply gave me the brightest smile and left me wondering that of all the people, she was the only one unable to comprehend even a single word I spoke and yet, she got emotional. That was the moment when I realised that there is nothing like a language barrier when there is heart to heart connection. I felt loved!
Saying goodbye to the 12-year old angel was the toughest for me, but I was glad that her father told her to accompany me to the bus stop. That gave me an additional half an hour with her as she waited with me till the bus came. She said to me in a childlike manner, "You are so beautiful. I love your kajal. Can you show it to me, please?" Blushed, I said thanks and told her that I will be sending you the kajal as soon as I return my home. And then she said the loveliest words to me- I will call you Akka (elder sister in Kannada). My joy knew no bounds and I thanked her for such a sweet gesture. I told her how lucky I felt to meet her and how blessed she is to have such a loving family. And then, the bus came and while hugging me, she told me strictly to not give more money to the conductor as he might ask for the extra fare because I was new there.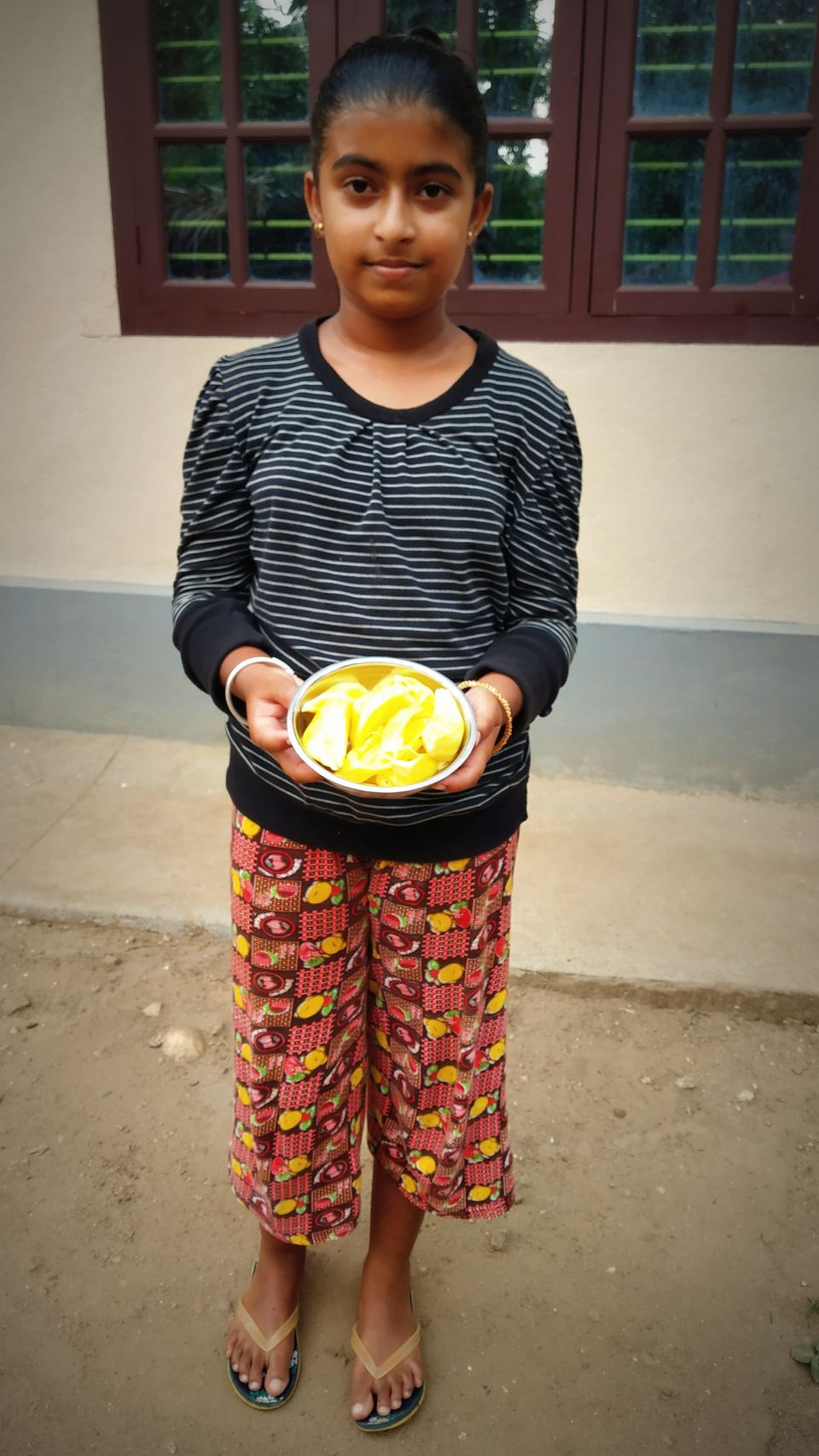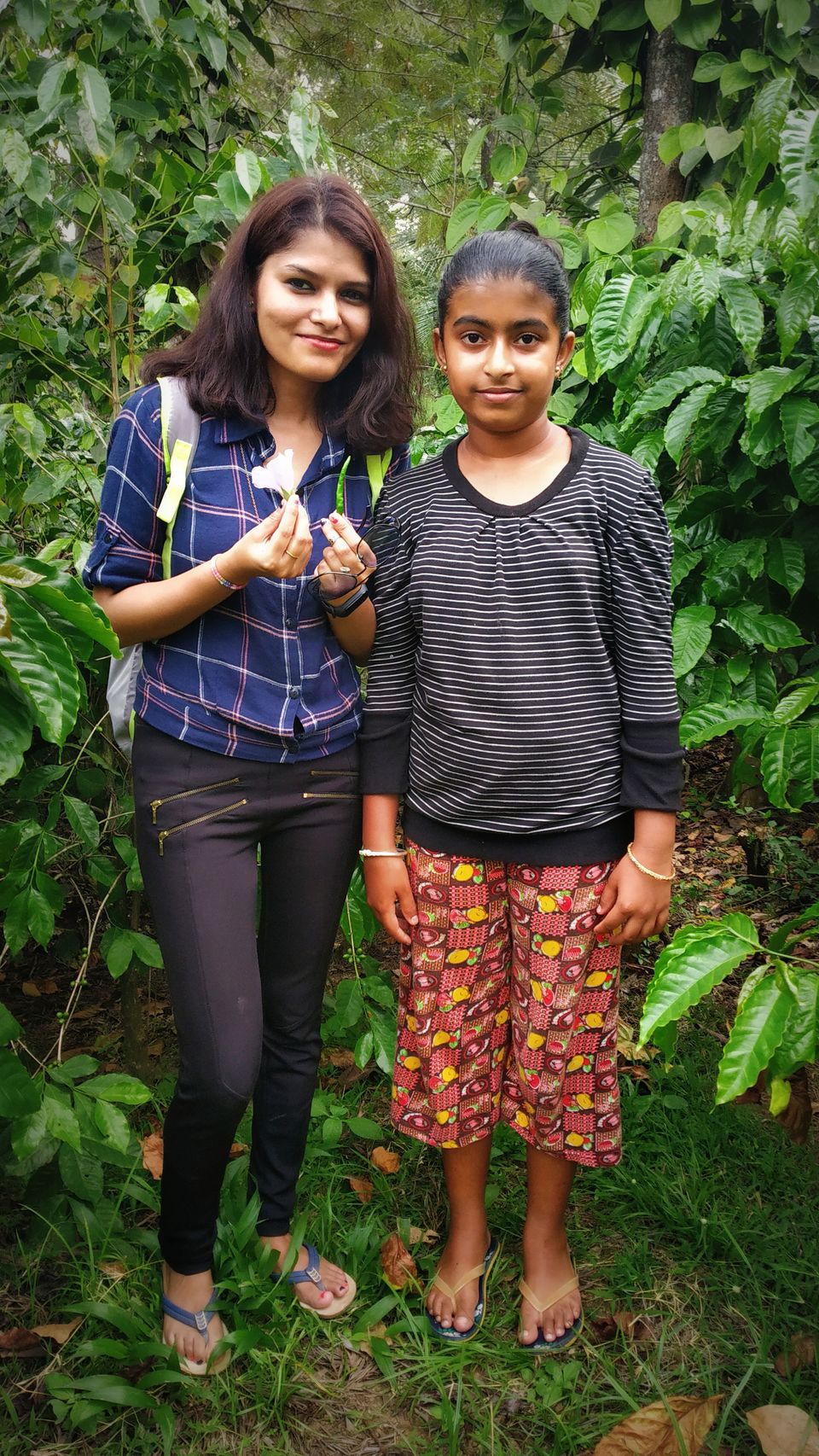 It was because of her only that I had such an unforgettable day, the memories of which are still fresh in my mind. Meeting her was completely mystical, and I cannot thank my stars enough for making me come across such a wonderful soul in this life.
Timings:
Open all days from 9.00 am to 6.00 pm
Ideal time:
2 hours
No entry fee:
Also known as the Golden Temple, this Tibetan monastery is dedicated to the teachings of wisdom and compassion of the Buddha. It is home to nearly 5,000 monks and nuns. This Tibetan colony is a perfect escape from the noisy surroundings of city life. You should definitely visit this monastery if you are looking for a calm and spiritual ambiance to spend your time.
My tip: Don't forget to check out the shops inside the monastery area where you can get gorgeous Tibetan traditional items.
Ideal time:
Half an hour
Entry fee:
Rs 150
You have to go for a plantation tour in Coorg to witness different types of plants and trees. The lush-green estates are covered with coffee, spices, fruits and vegetable plantations. During a casual walk through the sprawling estate, the plantation expert will tell you everything about the complete journey starting from the seed to the final packed product. In the end, you will be served a cup of hot Coorg coffee in the traditional way.
This was all about my stay in Coorg. After that, I travelled further to see the laid-back beaches of Gokarna and the archaeological ruins in Hampi, about which I will be telling you in the final part of my Karnataka journey.
Till then, keep travelling :)
If this hasn't inspired you enough, then you should check out my Instagram page strolling_shoes and follow my adventures around the world!
Get travel inspiration from us daily! Save our number and send a Whatsapp message on 9599147110 to begin!
Think we missed out on something? Tell us about it in the comments below. Or write about it here on Tripoto and earn Tripoto Credits!
Frequent searches leading to this page:-
coorgis are hospitality by nature explain answer, coorg are hospitality by nature explain, coorgis are hospitality by nature, coorgis are hospitable by nature explain