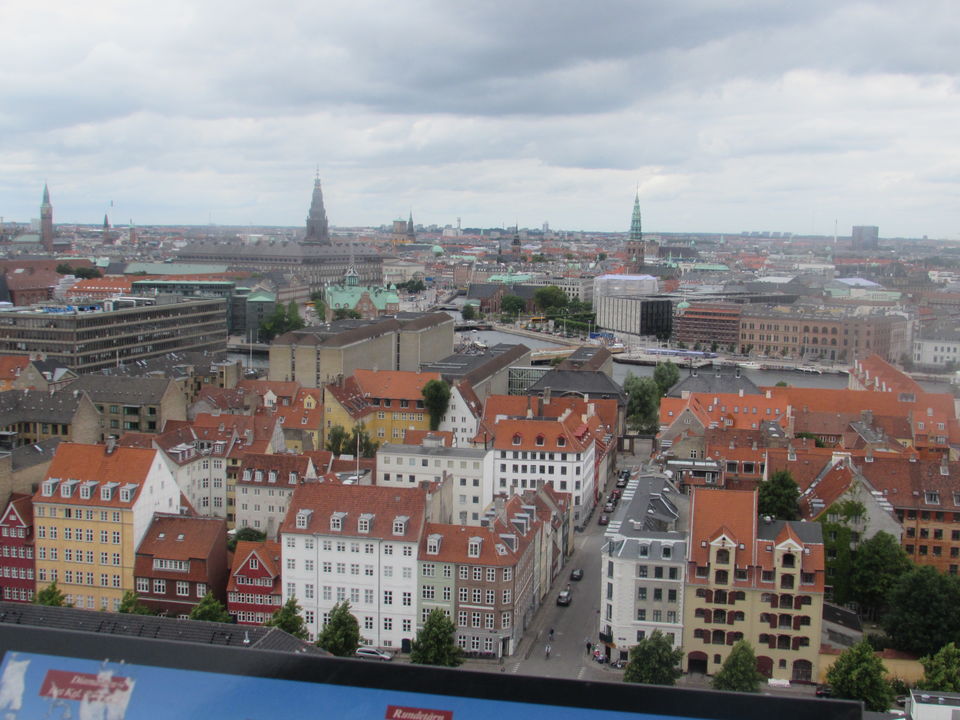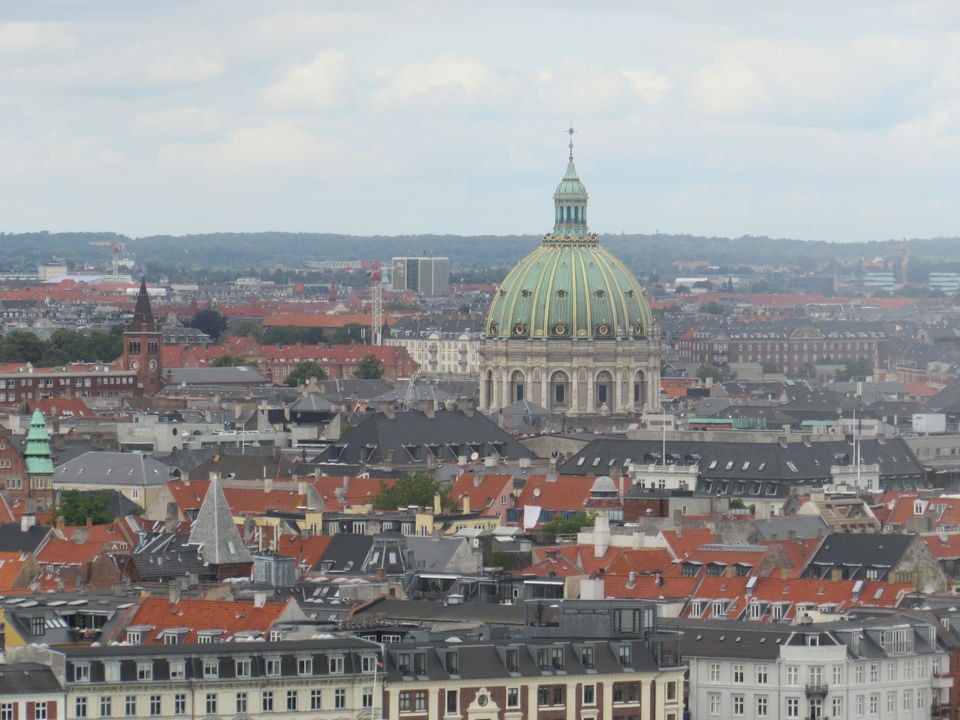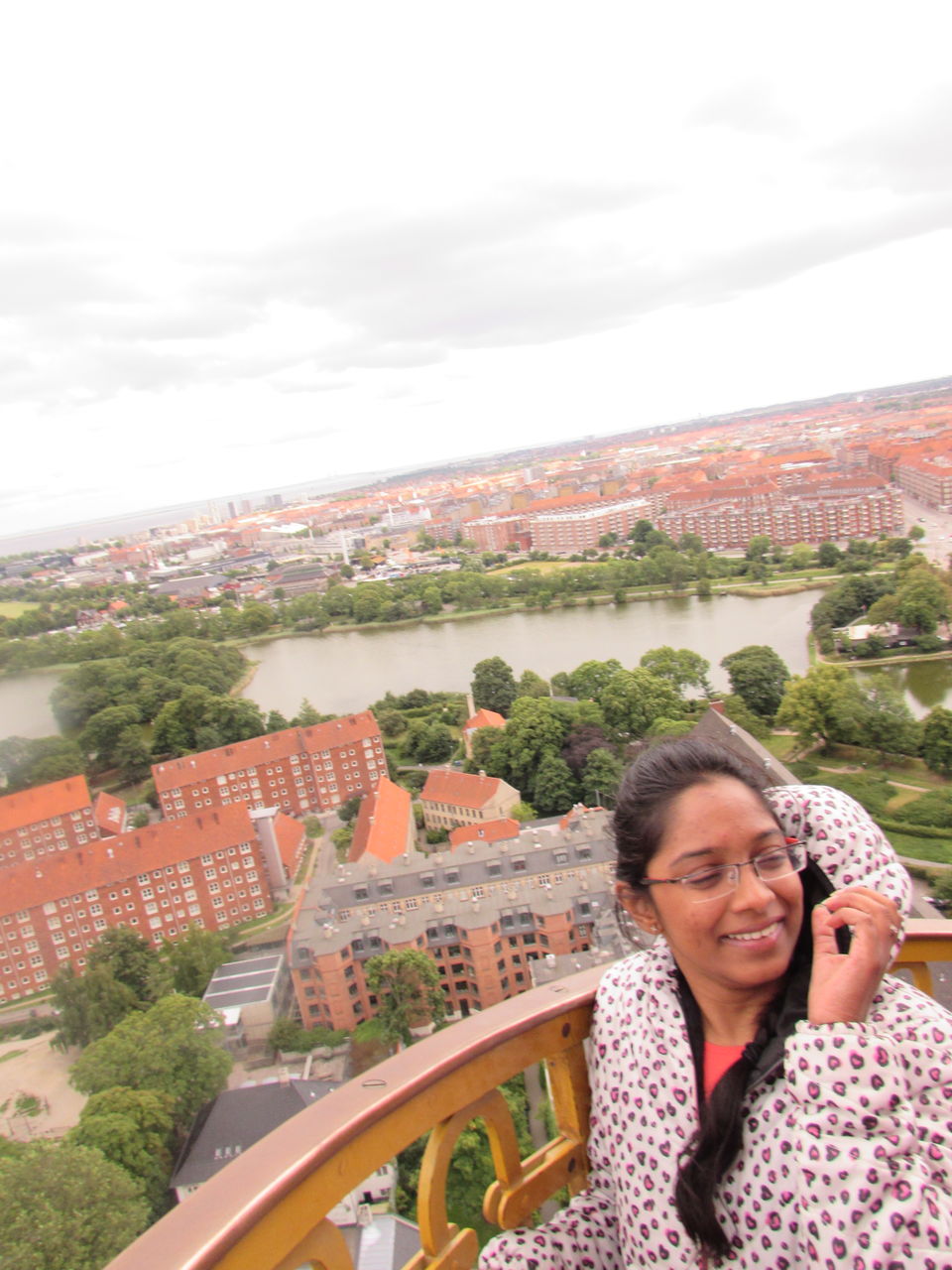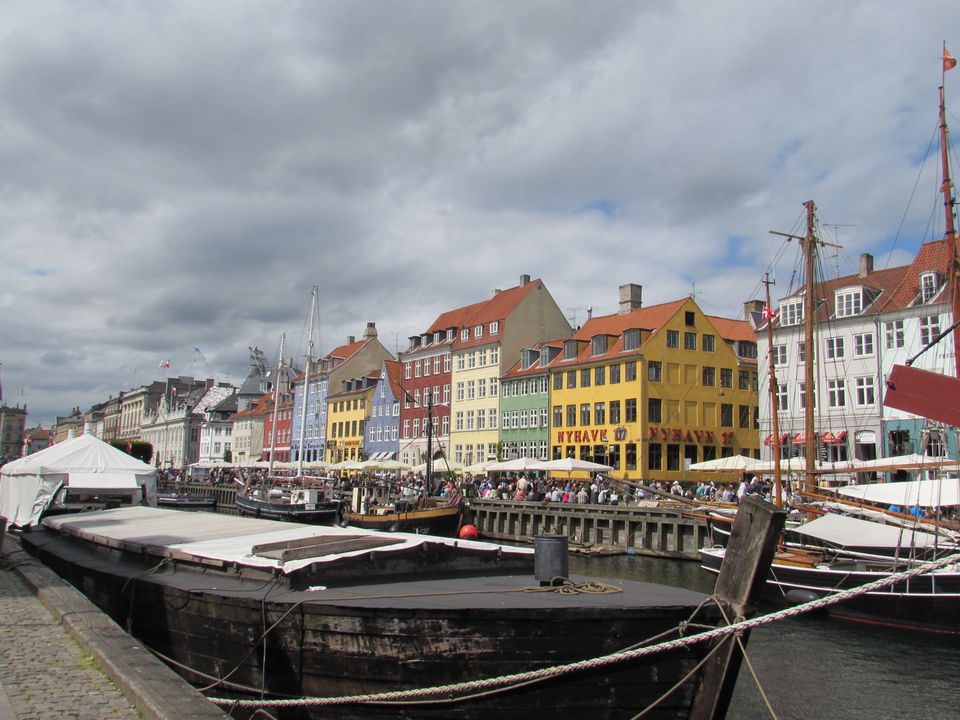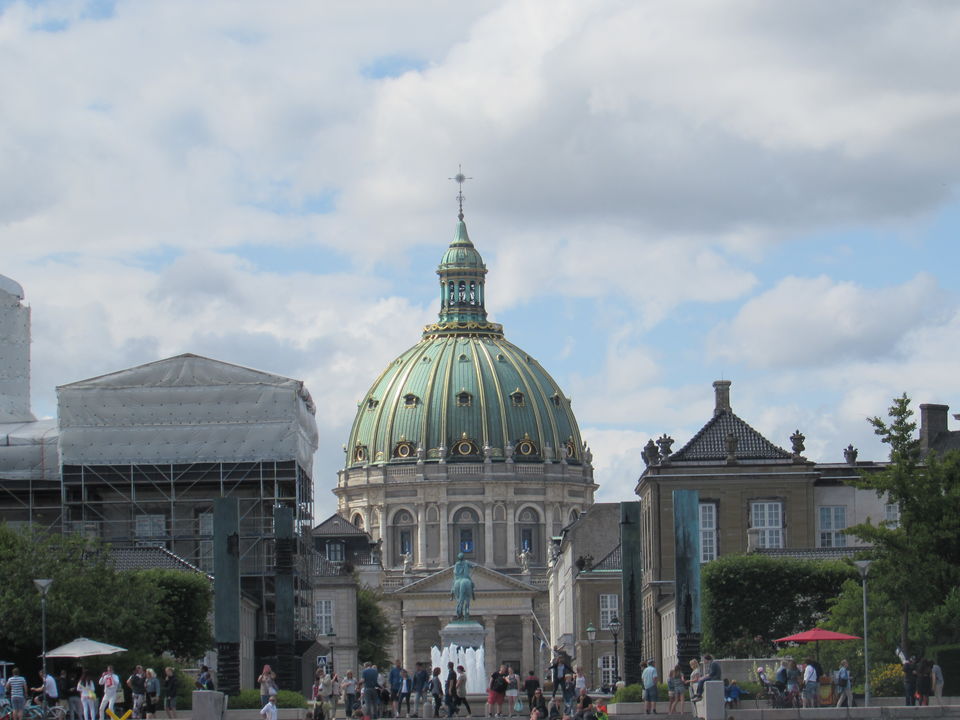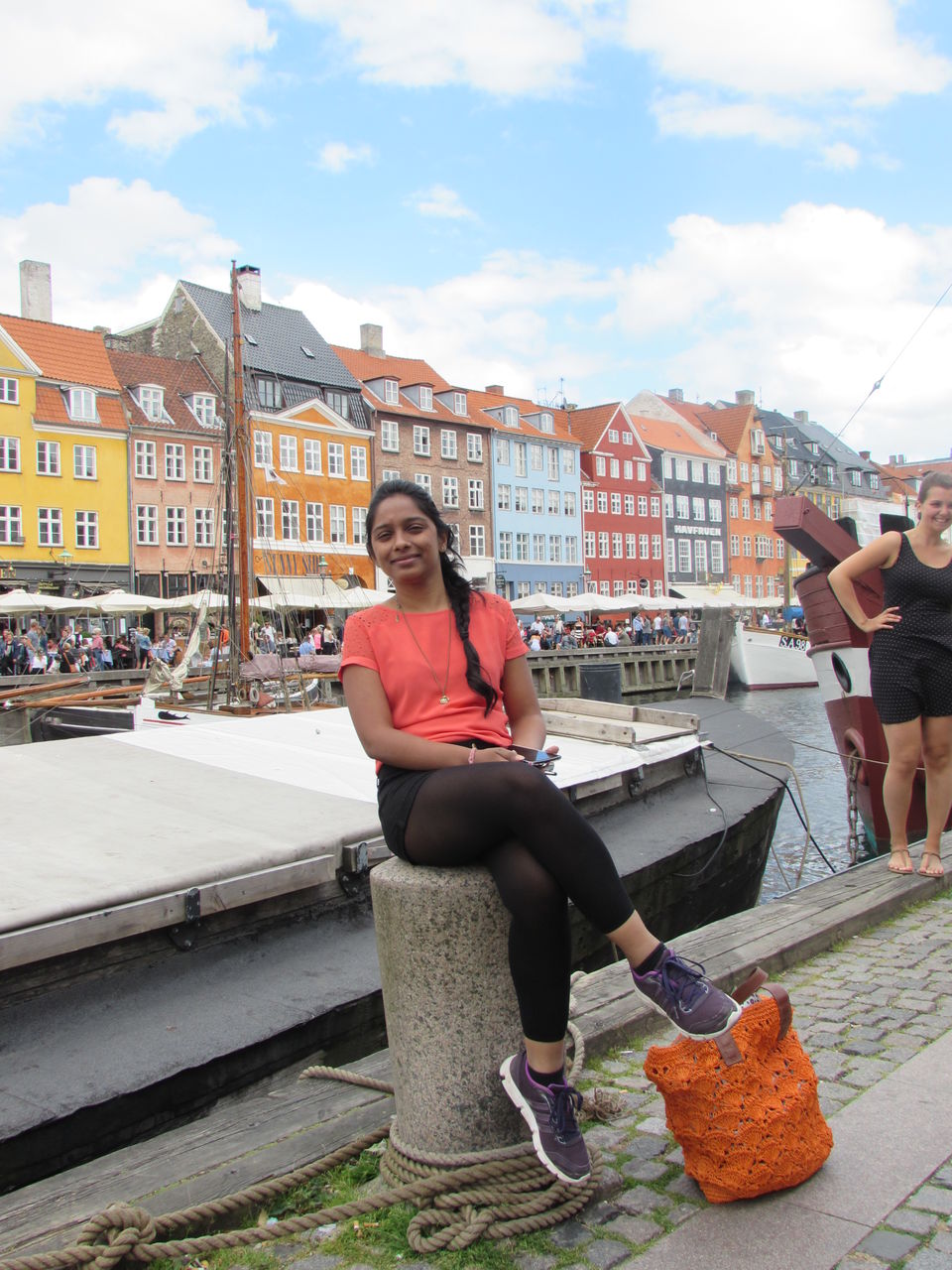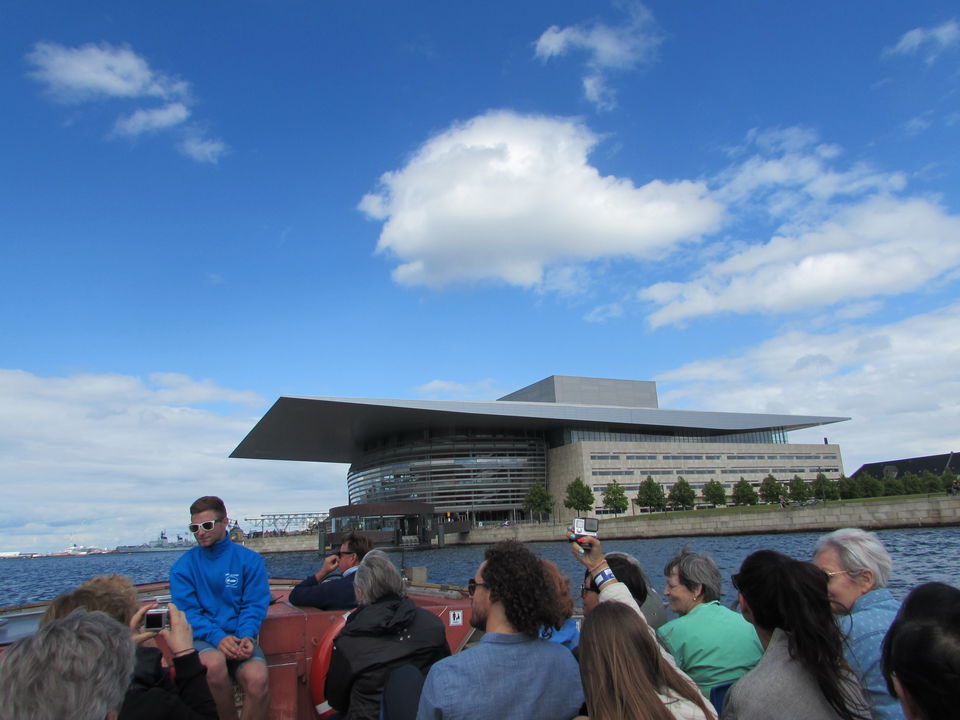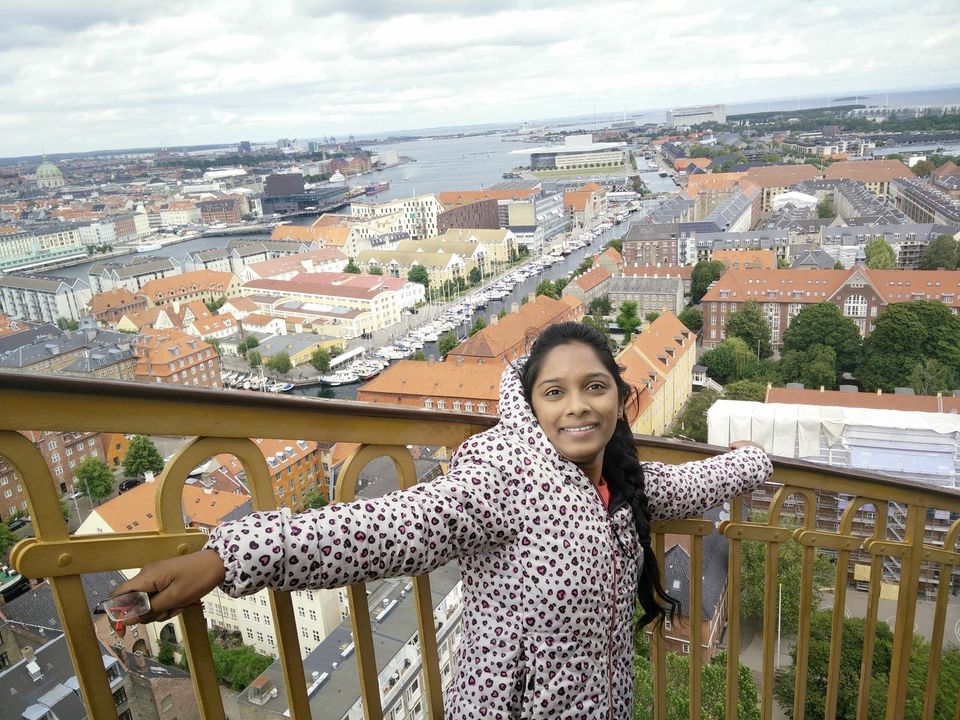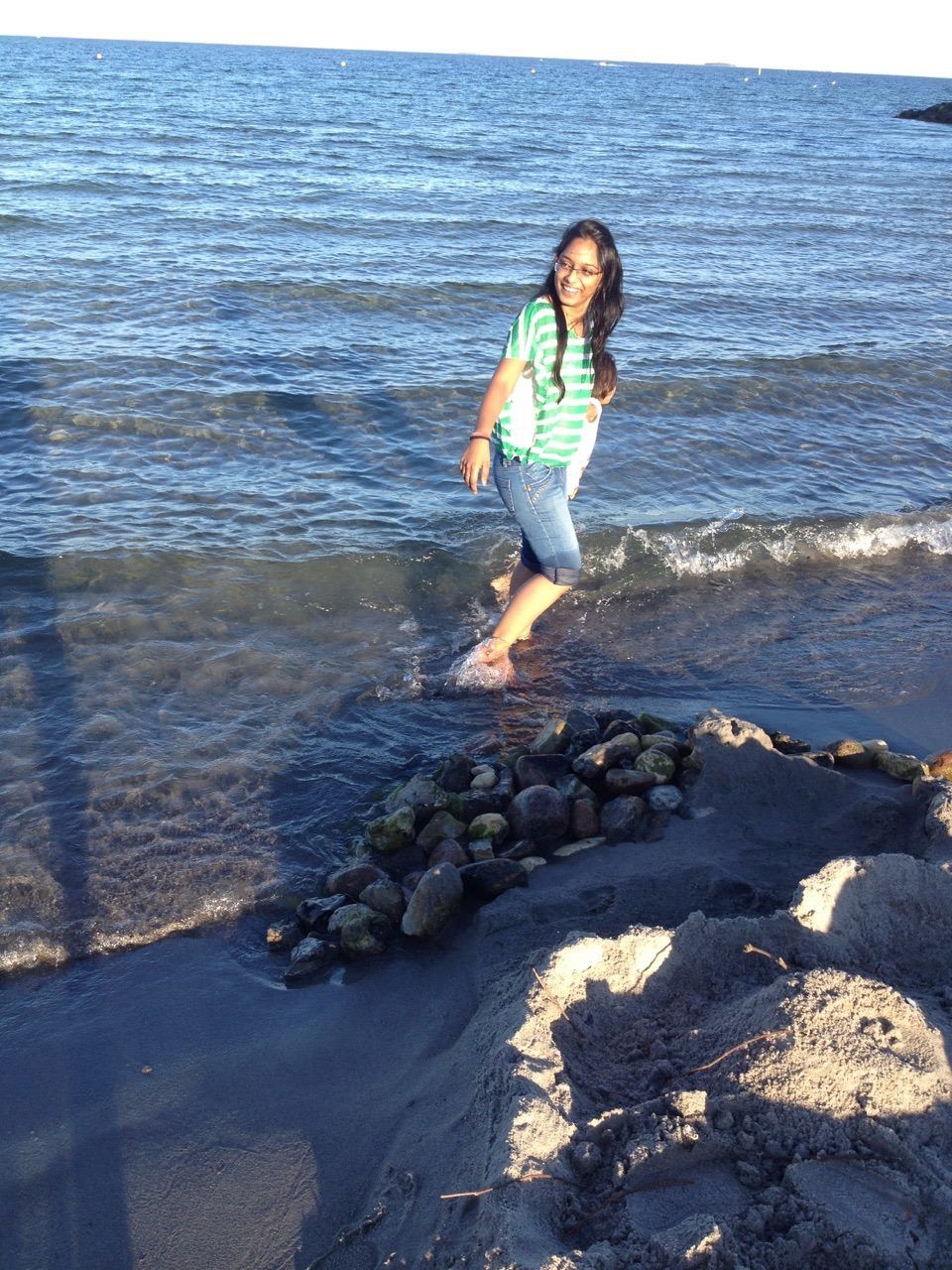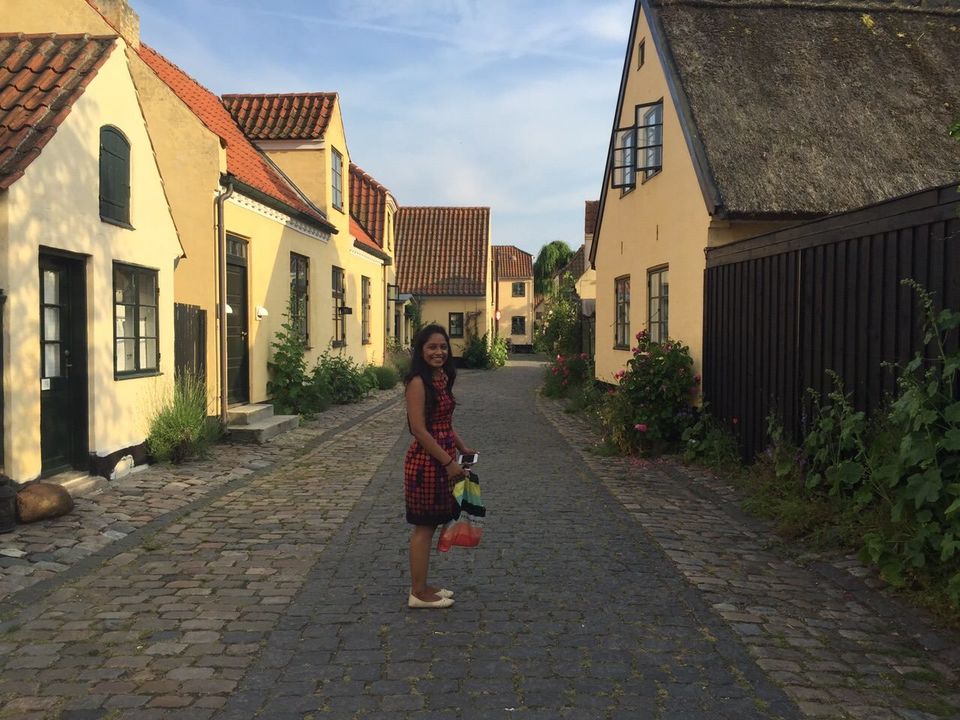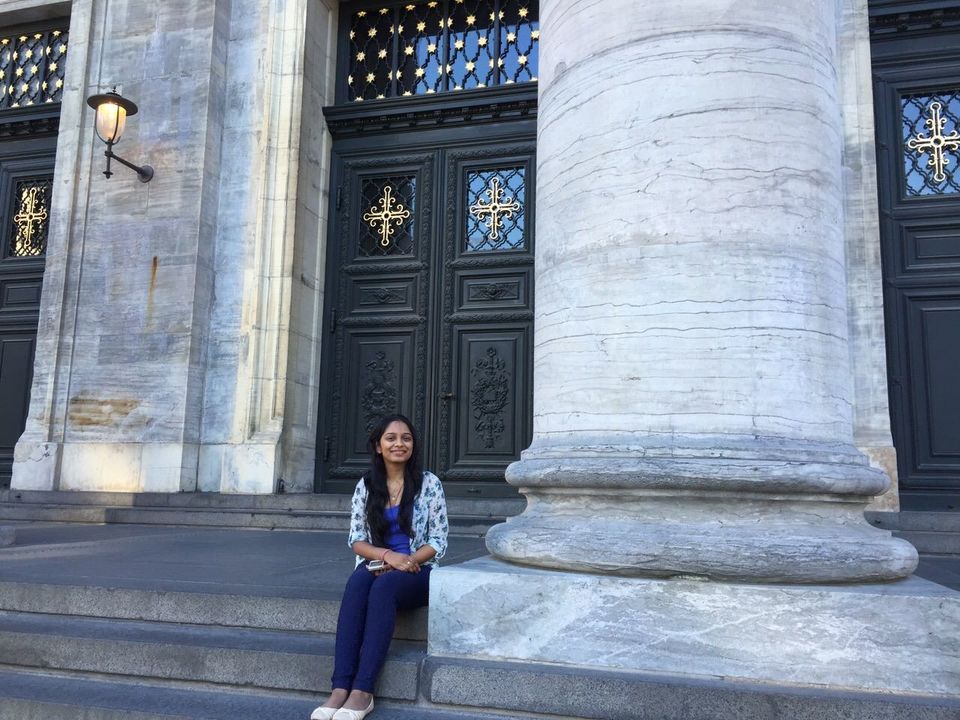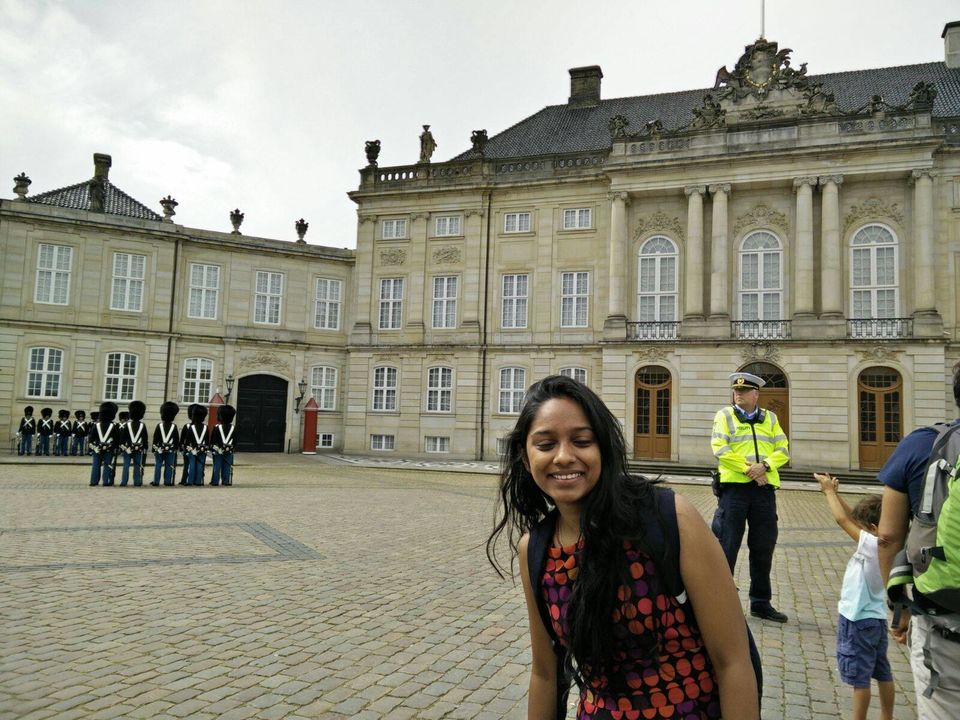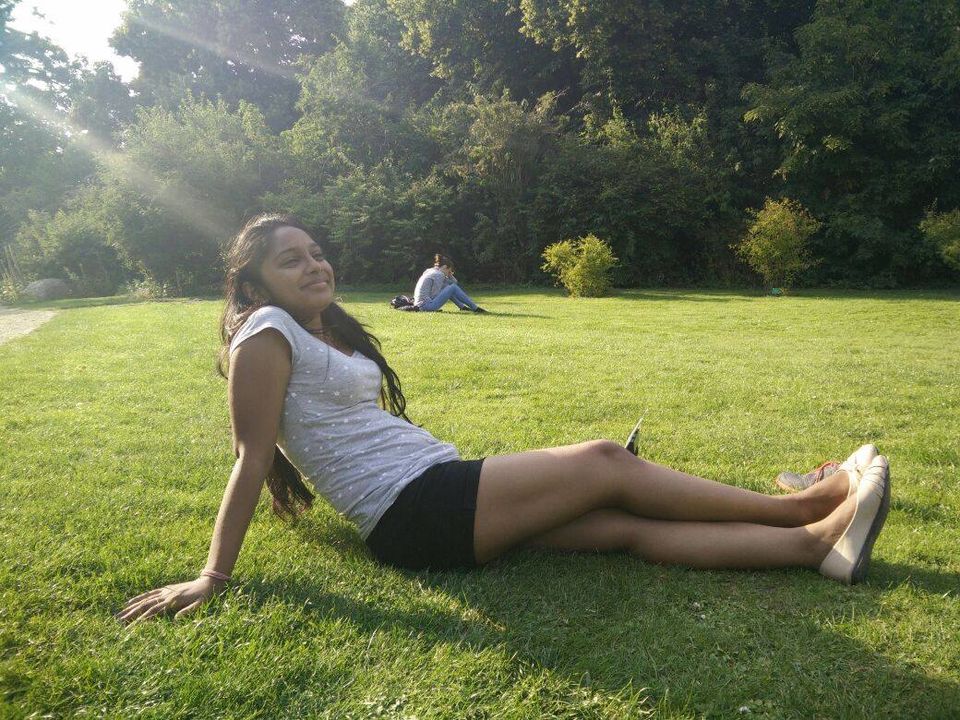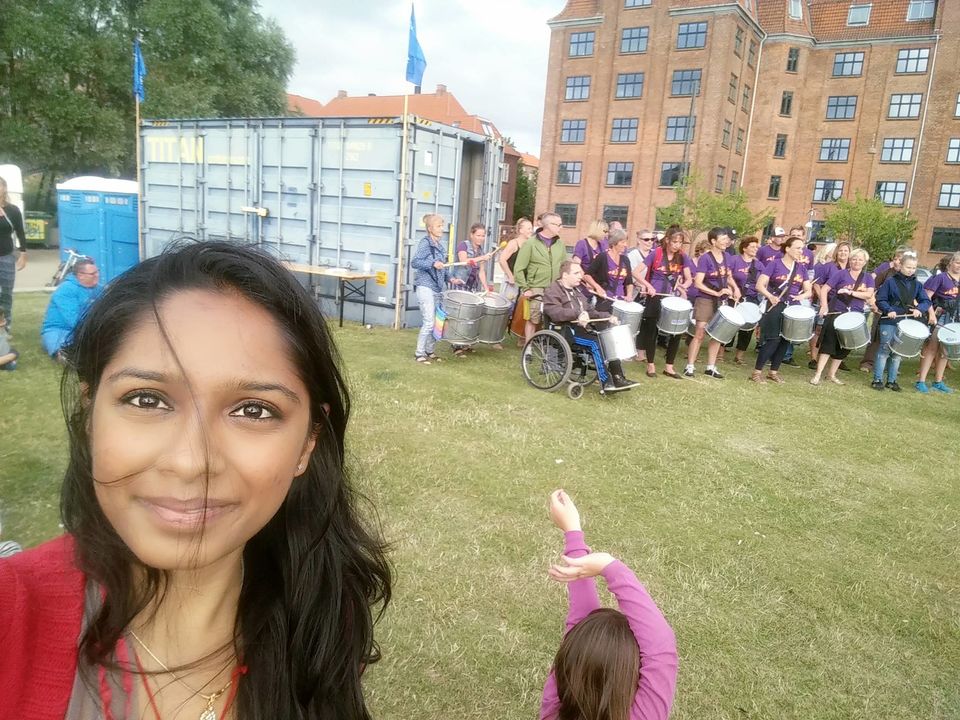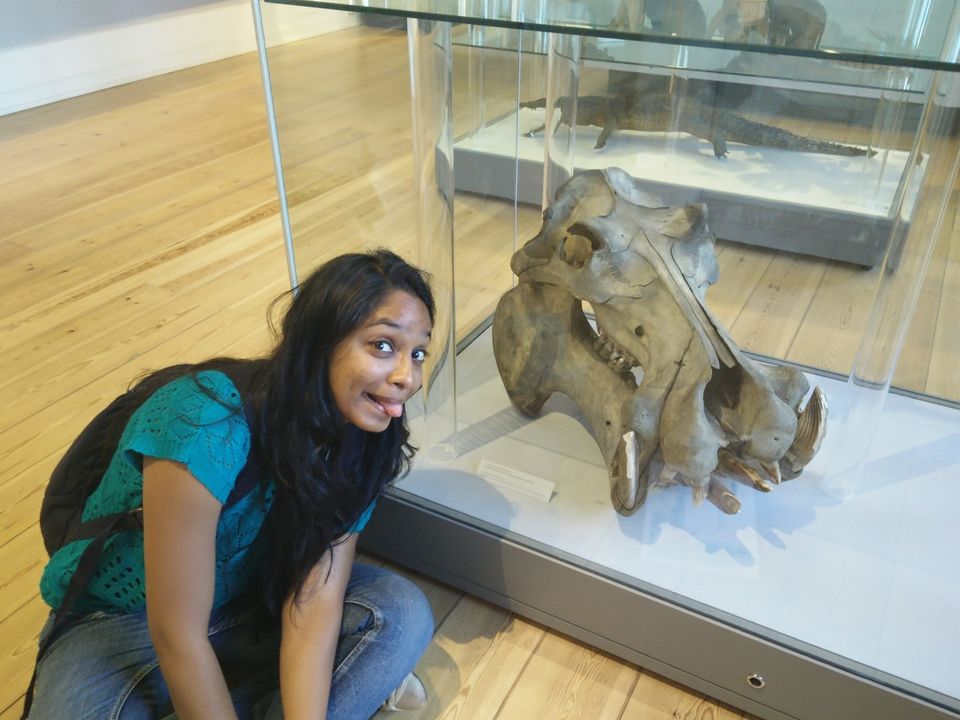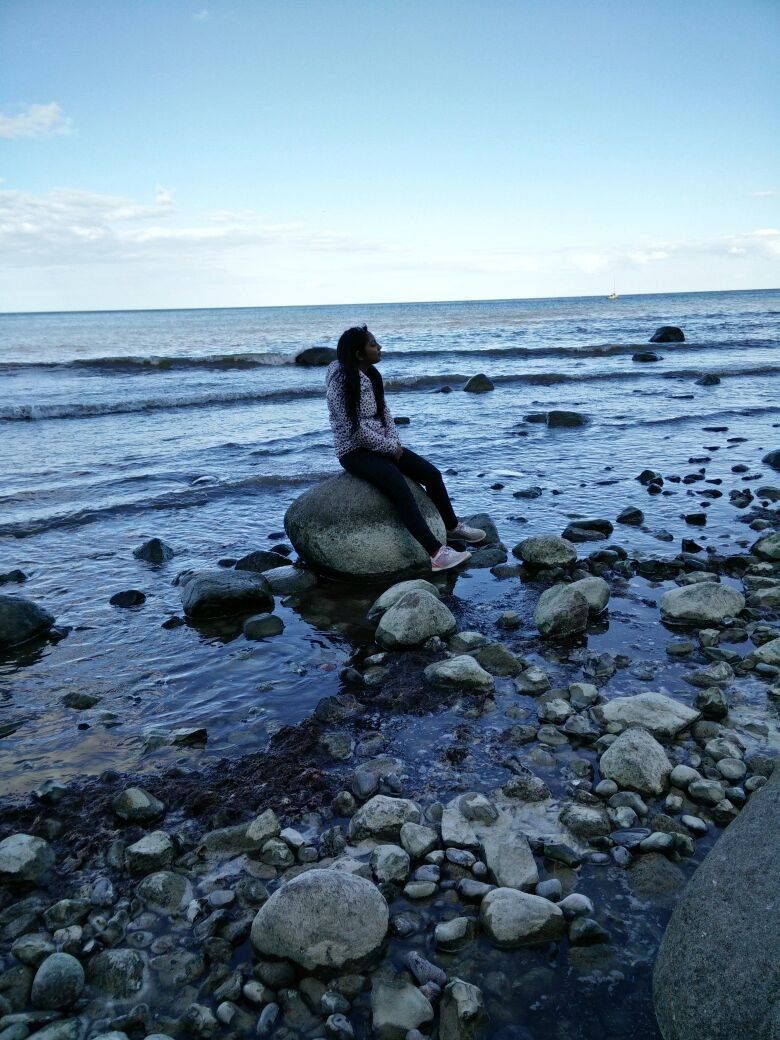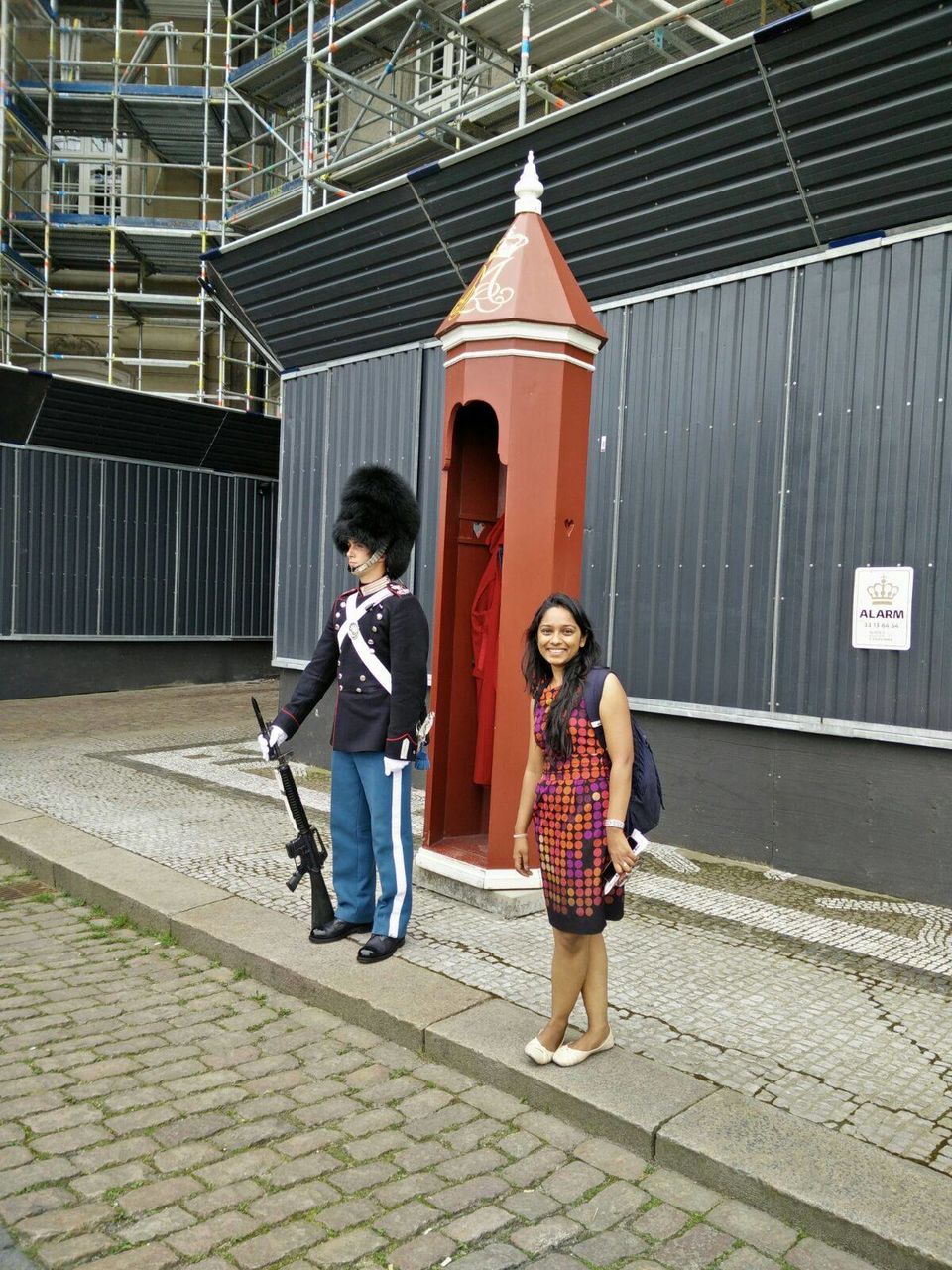 I visited Copenhagen when we went on a family trip to Norway and I decided to stay back in Copenhagen for a little longer and venture out solo to explore this Happy city. This was the first time, I ventured out on my own and I did it the traditional way, leaving my smart phone behind and relying entirely on city maps, public transport, local people and my gut. And I have never felt more independent.
I thoroughly enjoyed the freedom of doing as I wish, going where I wanted to, having fun even while I was lost, meeting new people and talking to complete strangers. Walking, cycling and fooling around I eventually fall in love with this Scandinavian city of Copenhagen.
Here are some facts about the Danish Capital:
CAPITAL OF Denmark
Copenhagen or Københavnsk (in Danish) is the capital and the most populous city of Denmark. Founded as a fishing village in the 10th century, Copenhagen became the capital of Denmark-Norway in the early 15th century. Beginning in the 17th century, under the reign of Christian VI, Copenhagen developed into an important European regional center, consolidating its position as capital of Denmark and Norway with resources from both kingdoms being used to build institutions, even palaces and the famous fortifications which shapes the city still. Today it is often referred as the Capital of Scandinavia with it edgier culture, dramatic history, world class museums, growing industry and happier people.
Copenhagen is recognized as one of the most environmentally friendly cities in the world. It aims to be carbon-neutral by 2025. It is also the happiest place on the place, and one must visit to understand why.
ROYAL FAMILY
Denmark is home to the world's oldest monarchy but the royal family lead a rather normal life with the royal kids attending Government run school and heading to school on cycles, just like the masses of Copenhagen.
Still, the royal capital is home to a number of beautiful castles. The Amalienborg Palace serves as the royal couple's home in winter, while during the warmer part of the year they spend their time in the Summer Palace Marselisborg or else in the Queen's summer residence Gråsten Palace. Copenhagen is also is home to the beautiful castles of Christiansborg and Rosenborg.
Although today the Queen and her family stays away from country's politics and affairs, they are still loved and looked up to by the people.
CYCLE CAPITAL
Denmark is the second most cycle friendly country (after the Netherlands which is known as "the cyclist country"). Cycling is perceived as a healthier, cheaper, environmentally friendlier and often even quicker way to travel around towns than car or public transport. There are special lanes, signals for bicycles on danish roads and you can take your bicycle along in the bus, train and metro.
More than 80% of Danes rely on cycles for accomplishing their day to day task like going to work, doing groceries, dropping kids off to school and many other. Even the Danish Prime minister arrives at the parliament on his bicycle.
WEATHER
Being a Scandinavian country, it goes without saying that winters in Denmark are long and cold. And being close to the North Pole, winter days are very short with just 4 to 5 hours of daylight. While in the summers, the weather is very pleasant, daylight is available for 15-18 hours and with beers in hand locals normally head out to beaches and gardens, to soak in the sun.
MUSEUMS
The history of Denmark goes back a long way and Danes love and protect it with utmost care. A wide array of international standing museum in Copenhagen is a proof of their love and respect towards their history and culture. There are approximately 80 small and big museums in Copenhagen. Some popular ones are Copenhagen Museum (Copenhagen City Museum), the National Museum, Museum of Art, Thorvaldsens Museum, The Hirschsprungske Collection and many others.
BEACHES (CLOTHES OPTIONAL)
As a good part of the year the temperature is sub zero, the Danes rush to the beaches at the onset of summers. They love to relax at the beach and there are many nude beach for skinny dippers in Denmark! The nudists simple love Denmark for many free beaches and the locals call it CO beaches (Clothes Optional). Nudism in Denmark is perfectly acceptable in most of the beaches! So, if you are a nudist, Copenhagen's beaches are for you!
GARDENS
Copenhagen is a green city with many parks, gardens and lakes. King's Garden (Kongens Have), the garden of Rosenborg, is the oldest and most frequented of them all. Other popular gardens are Botanical Garden, Frederiksberg Garden etc. In Copenhagen, many cemeteries double as parks, though only for the more quiet activities such as sunbathing, reading and meditation.
AMUSEMENTS PARKS
Copenhagen is home to the two oldest operational Amusement parks. Dyrehavsbakken, is located in Klampenborg just north of Copenhagen in a forested area known as Dyrehaven, it is the oldest surviving amusement park in the world, which is still operational.
The Tivoli Gardens is an amusement park and pleasure garden located in central Copenhagen. It opened in 1843, making it the second oldest amusement park in the world. It also serves as a venue for various performing arts and as an active part of the cultural scene in Copenhagen.
NIGHTLIFE & FESTIVALS
Copenhagen has a number of restaurants and bars. Although as per the danish tradition of early dinner, most restaurants close by 7-8 pm but the bars and night clubs are often open till the wee hours in the morning. Also, Denmark has a liberal culture of alcohol consumption while binge drinking is frowned upon.
The city also host a number of recurring festival all round the year but mainly in summers. Some popular festivals are Copenhagen Carnival, Copenhagen Gay Pride parade, Copenhagen Distortion, Copenhagen Dance festival, Copenhagen Jazz festival, Kulturahavn and many more. Apart from these major events, many small events and festivals are hosted on weekly basis in different areas.
Tips and Tricks on having a great time in Copenhagen:
1. The best and the cheapest way to explore Copenhagen is on a cycle. Cycles are easily available on rent.
One can hire from 'Copenhagen City Bike', it is available at all major train station, metro and tourist spots, each city bike has a touchscreen tablet used for navigation, payment and guiding to points of interest in Copenhagen and Frederiksberg. Payment is made by credit card and you can leave the bike at different place (from where it was taken) making it easier and practical to rent.
2. As cycle is a major means of transportation in the city, it has some rules attached to it. Also, the locals ride really fast. So, before hitting the main roads try riding in a park or an alley and also reads Safety guide. http://cycleguide.dk/category/rules-and-regulations/.
3. If you are the lazy type and don't want to cycle,then for you, the city is very well connected by public transportation system including buses, trains, metro and ferries. To make life simpler, Copenhagen has a system of Rejsekort, which unites the different transport operators, travel zones, ticketing systems and discount schemes into a common system. Also, the system's website Rejseplanen is very helpful while planning your travel around the city as it tell you the exact route, time, distance and price of your travel.
Copenhagen also has an option of Copenhagen card for tourist (include ticket of public transport and entrance to major museums and tourist attractions) but I personally found it more expensive as compared to the Rejsekort.
4. There is always an event happening somewhere in Copenhagen and they are generally free of cost. So, keep your eyes and ears open and you may have a time of your life without spending a penny.
5. Entry to many museums is free or there is a particular day when its free, so please check the web and plan ahead and you will be able to save a lot.
6. If you are travelling in winters carry your warmest clothes and a good pair of snow shoes. It would be impossible to step out without them and buying them would be very expensive.
7. Dine at one of the Michelin star restaurant. Try getting a reservation at NOMA (request them for a lunch instead of dinner, it may increase your chances). Else try your luck at Den Røde Cottage, Formel B Restaurant, Grønbech & Churchill, Søllerød Kro, Kadeau, Kiin Kiin (Denmark's first Michelin-starred Asian gourmet restaurant), the French restaurant Kong Hans Kælder, Relæ, Restaurant AOC, and Geranium.
8. Do the canal tour to see some of the most mesmerizing architecture, culture, history and people of this city. Or you can do the DIY version by renting a Kayak.
9. Visit the Freetown Christiania. It is a controversial self-government town just outside the city center and is run according to the own community's law. Visitors are welcome and is safe to visit however You are not allowed to bring in cameras.
10. Enjoy the lively, vibrant and colorful streets of Nyhavn and Stroget. On any day and time you would found random street entertainers & performers here keeping the streets alive and bringing smile on every face.
11. Must visit: Amalienborg Palace, Frederick's church, Rosrenborg castle, Christianborg palace, Tivoli garden, National museum of Denmark, National Gallery of Denmark, Langelinie & the Little mermaid, Copenhagen Zoo, Stroget, Chruch of Our Saviour.
12. Day Trips from Copenhagen:
a) Legoland, Billund
b) Mons klint
c) Knuthenburg safari
d) Hamlet's castle, Kronborg castle
e) Malmo, Sweden
Here, I end this long article, I hope that you have a clearer view on what to expect from the Danish capital. If you have any questions, do write to me. In the end I would just say Planning a trip over the internet is like learning to swim in a bathtub. So, leave you inhibitions behind, put your stuff in that back pack and leave. I promise you would come back richer and stronger.