Denmark & Sweden
Here goes a story from Scandinavia.....
Part one of this story is about København exploring as we walk this beautiful city.
It was 11th August at around 4 am began the Scandinavian journey from Bangalore. We took a flight to Dubai and then to Copenhagen. Copenhagen our first stop in Scandinavia. Our flight to Copenhagen was an A380 comfortable for the 7 hours long hours in sky. Most international flight these days have free wifi. About 10 MB wifi FREE for everyone. Once you finish the free usage you will be billed a nominal $1 for a couple of hours. Wifi at that height is insanely fun :D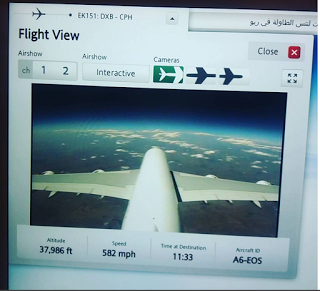 We landed at Copenhagen at around 3 pm (local time). A quick immigration and we were out there to start our journey. We took a bus to our hotel. The Imperial Hotel. Quickly checked in and then stepped out to make ourself familiar with the city. The first step out, "It is freezing!" my first words as we stepped out. It was a slightly cool and damp day with light showers. Having landed from India temperature of 14 - 15 Celsius is chilling. With thermals and a warm jacket on we managed to step out. Imperial hotel is very close to the city square, Tivoli gardens and other major attractions of the city. We started walking towards the city square. In less than 5 mins we were at the City square hall. A pleasant evening while the sun began to depart was truly scenic.
It is here at this square at one end sits Sir Hans Christian Andersen overlooking the Tivoli gardens.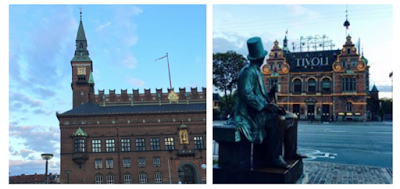 This city hall is the 5th city hall of the city. This is square that has not burnt even once so far ;) Copenhagen has a history of being burnt several times. You should google about this strange but true fact about this city. Copenhagen is best explored on foot. After pictures at the city square and tivoli we moved towards the walking street.
Copenhagen very popular walking street the Strøget. Stroget is a collections of streets. A car free walking area. It is also the longest walking street of Europe. We were at this street almost every day in our 5 days in this city. Plenty of shopping options food, cafes, danish fashion, vintage design & accessories and street art too. There are plenty of souvenir shops too in this street if you wish to carry home a remembrance of your visit.
A quick walk and we reached the Gammeltorv (Old Market) the oldest square of the city. Further down the lane you will spot the H&M Zara lego stores and among several others. Here are few pictures of the Stroget. Denmark is the home to the worlds most famous Lego toy. You will find several Lego stores on this lane. Lego derived from the word "Leg godt" which in danish means play well.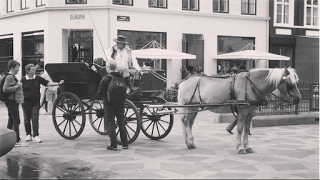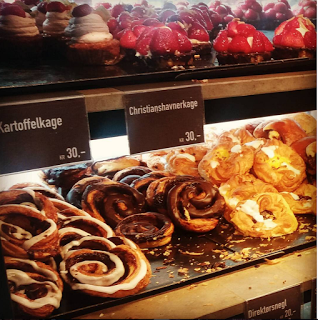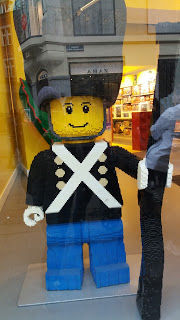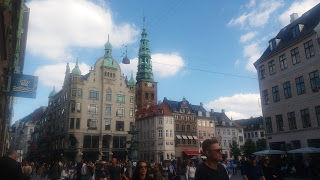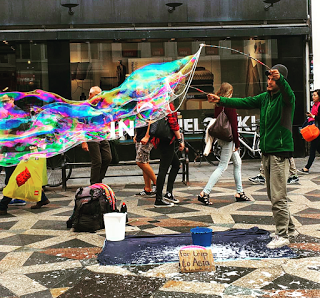 Day 2 | The Walking Day
We (me and my friend ) walked down the streets to explore the city of course yes by foot. We began walking from the Imperial Hotel where we stayed. We walked down The Central station, the Tivoli Gardens , Ny Carlsberg Glyptotek (an art museum) and several other places on our way to the Nyhavn. We took the longest possible route to the New Harbour(Nyhavn). What better than getting lost in Europe ;)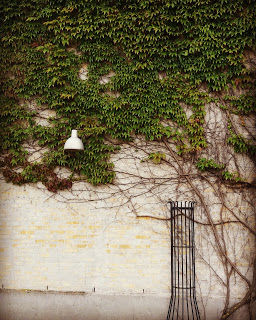 We saw lot of interesting sights while we walked towards the Nyhavn. Below are few images of us finding way to the Nyhavn. We also spotted the Cosmic Universe!! Yes the cosmic universe. Sharing an image of the same below. A small box it seemed like from the outside. We were stunt and fascinated when we stepped inside this place. There is art and creativity every where in Copenhagen. Below few pictures would justify this.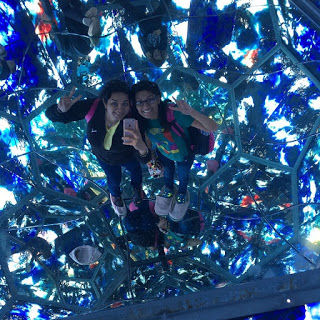 Glimpse of the beautiful Danish apartments cafes and supper markets. Graffiti, beautiful art picks of nature and several other interesting photo stops along our path. Yes the path we choose was not the traditional optimal route suggested by google but the worst possible route to the Nyhavn. After reaching Nyhavn clicking pictures we then had waffles and some coffee and then heading to the city square to join one of the popular walking tours.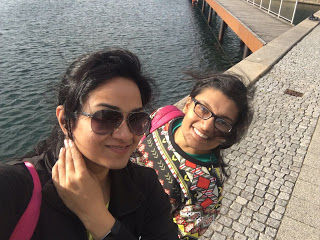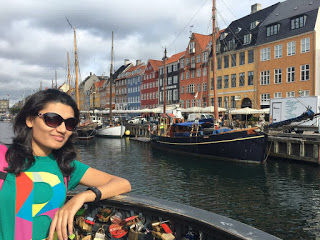 There are plenty of walking tours to explore this city. We took on the free walking tour for the next couple of hours of the day "Copenhagen Free Walking Tour". You could take these tours free of charge. All they take is tips at the end of the tour. We took the tour at 11am from City Square. The tour covered major tourist attractions. The Christiansborg Palace, Nyhavn and the Amalienborg Palace along with discussion on the history the Copenhagen fire (Yes the city was on fire several times ) food and so much more. We also visited the home where Carlsberg beer was first formulated ;)
Our guide luis was extremely funny knowledgable and friendly. We also got a short break during the tour to pickup some food. I would personal recommend this tour to feel the city and get an essence of the major landmarks.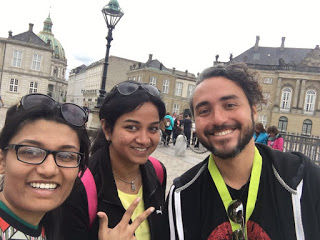 Finally at the end of this tour towards late evening we had walked 23197 steps :) We still had a visit to the Tivoli Gardens packed on our agenda for this day. We went to grab a danish pastry to get some energy before the tivoli adventure.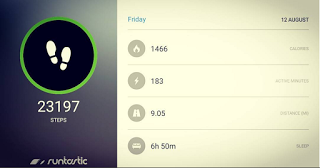 The tivoli adventure :
Tivoli gardens is a famous amusement park in Copenhagen. This garden dates back to 1843. This theme park is the second oldest theme park in the world. The first being bakken also in Denmark. Seems like the Danes are found of amusement parks. Tivoli has some of the worlds best rides. Great adventure. This theme park is open till late hours and best to spend a complete day here. There are plenty of eateries too. Slightly expensive but worth the experience. Like several other theme parks there is shopping too. There was a show in the evening at the gardens. A slow motion video of one of the best rides in this park is also a part of the youtube video in the link Do watch that ;). We entered Tivoli at around 7 pm with sun shine. The sunset in the Copenhagen was around 8 - 9 pm. This makes the days seems longer and helps you explore as much as you can. Coming from India longer days seems simply fantastic as you can spend more time out exploring and creating memories.
Most of the picture here are taken from either my phone or my friend's phone ;)
The Danes are considered the happiest people on the planet. You will experience a lot of this while you are around. They are friendly people and most of them know English.

The Cycle Ride :
Copenhagen is the most bicycle friendly city in the world!! Yes you will see this every where in the city. Its very easy to rent a bike in Denmark. There are several bike stands where you can easily unlock your bike and then explore the city as long as you want. You will be charge 25 DK (approximate 250 INR) an hour. You can then park the bicycle in any one of the designated cycle stands and just unlock your cycle by registering on their website. You will however be charged a sum of 200 DK as a deposit which will be refunded in 2 days. (I am still awaiting the refund though ;))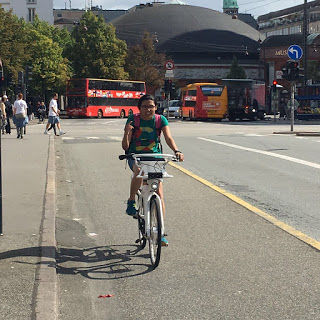 Some tips on packing and getting ready...
Read through checklist to not miss on any essentials. Scandinavian countries are generally quite cold and hence it is always good to carry warm clothes. It can rain almost anytime a raincoat and umbrella will definitely come handy.
Here's are highlights on part 1 of this story. Stay tuned the Swedish journey awaits :)
This blog was originally published on 'WORLD DAIRIES -FROM ACROSS THE WORLD'