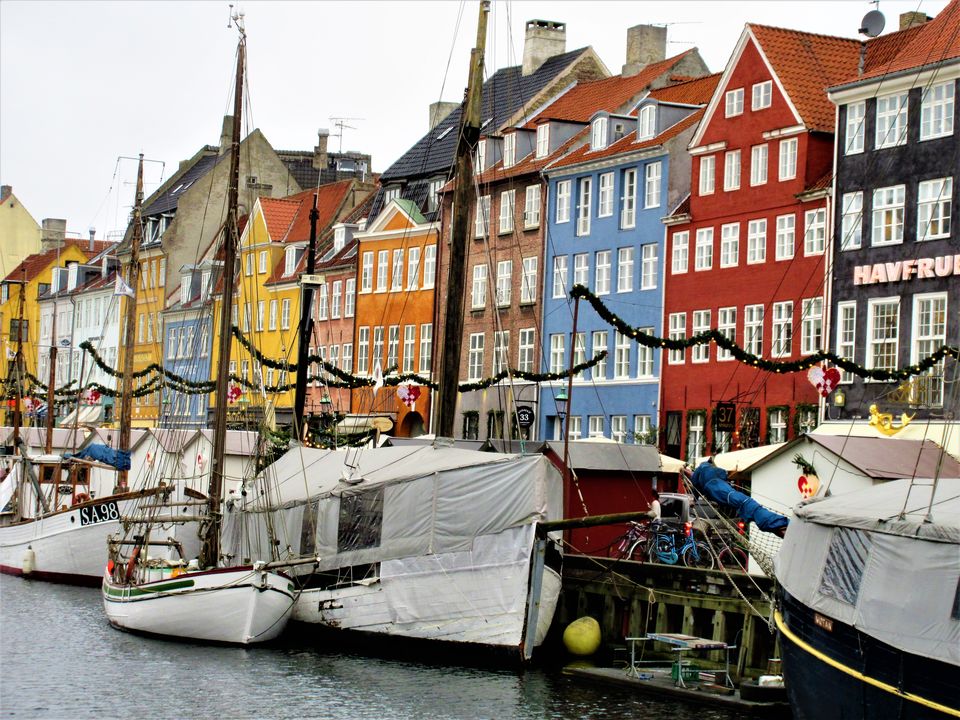 Copenhagen is one of Europe's coolest capitals. Fairy-tale spires dot the skyline, the most common form of transport is a bicycle and waterways weave their way through the city. It's clean, green and often tops the polls as the most liveable city in the world.
Copenhagen also has an abundance of cutting edge restaurants, most of which use only organic ingredients which are grown locally. Additionally, the city is known for its simplistic, modernistic Nordic designs together with a wealth of cultural offerings within the walls of its fine museums.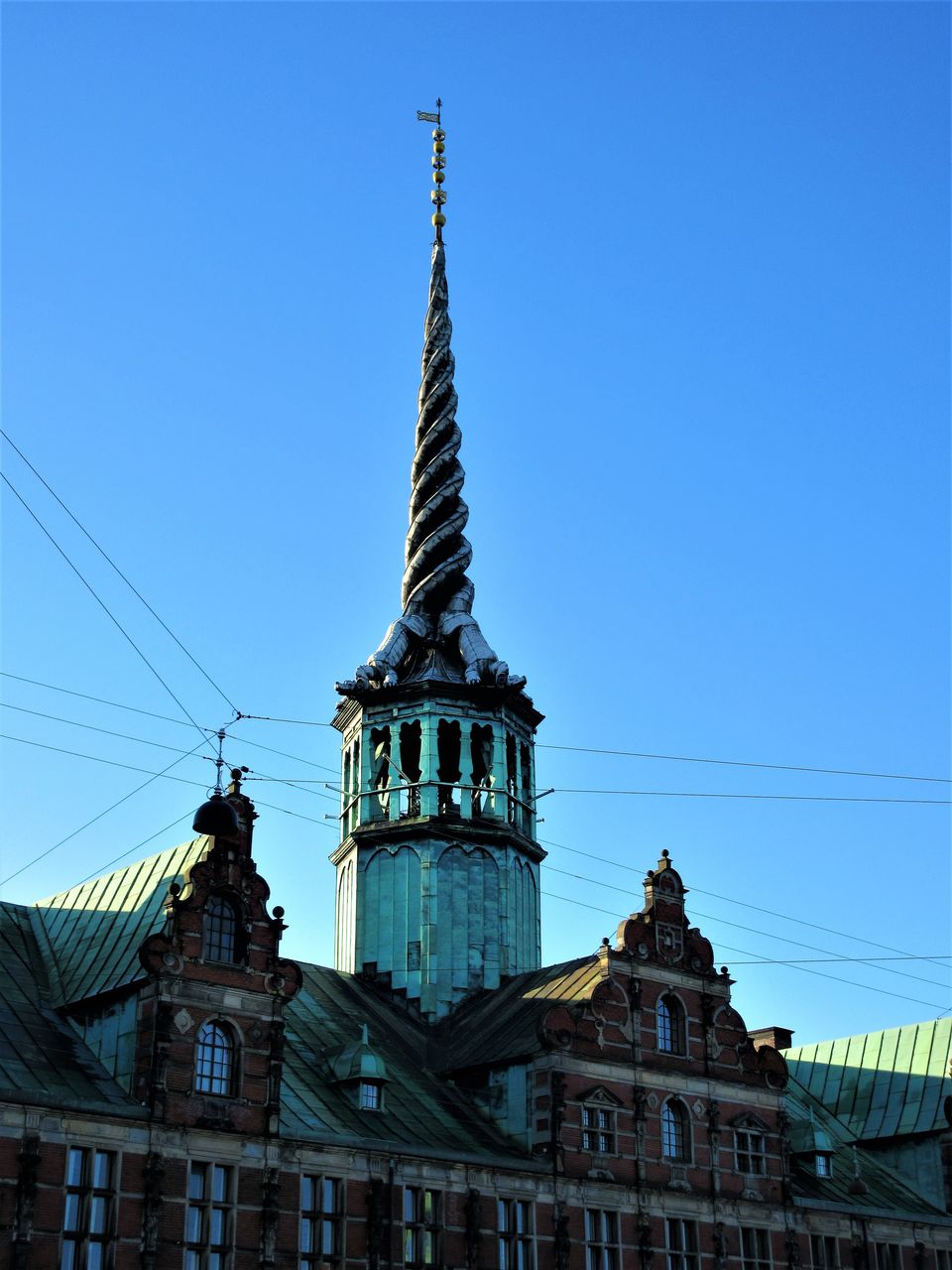 We thoroughly enjoyed our few days in Copenhagen. Admittedly, it's not a cheap city to visit, but with food trucks and stalls aplenty, it's possible to get by if you are on a budget. The city is also compact and easy to get around on foot. Here we take a look at ten things to do in wonderful Copenhagen.
1) Christiania
An independent community, Christiania was established in 1971. Originally, an abandoned military base, it was taken over by a group of hippies. These days it home to around 1,000 people and is worth a visit by anyone who has an interest in counterculture.
Christiania is independent of the Danish government. In fact, it even has its own rules and regulations. The area is brimming with colourful street art, vegetarian cafes, eco-houses and stalls selling hippie paraphernalia. There are also no shortage of live music venues which include Woodstock, the oldest bar in Christiania and Jazzclubben, which hosts jam sessions on a Sunday.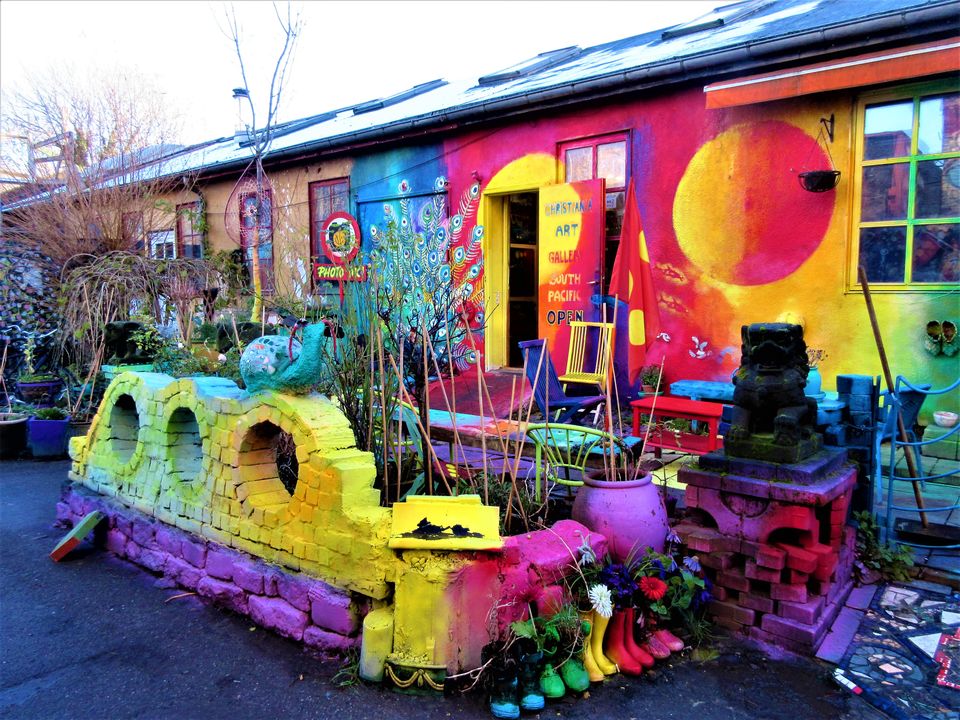 2) Papiroen
Everyone knows that Copenhagen isn't particularly cheap, so why not cross the bridge from Nyhavn to the street food market of Papiroen? Here, you can indulge in everything from Veggie Thai Curry to Halloumi Sliders at a reasonable price. Food trucks congregate at this street food market and cook up tasty treats from all over the globe. With great waterfront views towards old Copenhagen, you couldn't wish for a better spot to enjoy some delicious street food. At Papiroen the only problem is deciding what to choose from the vast range of street food available.
3) The Little Mermaid
It has to be said that we were totally underwhelmed by this iconic statue. Nevertheless, the majority of visitors (yes - including us!) go out of their way to take a look at Denmark's most famous statue. It was inspired by the famous fairy tale by Hans Christian Anderson and created by Edvard Eriksen. Situated on Langelinie Promenade, it is at least a half an hour's walk from Nyhavn. Alternatively, it can be visited on a Hop On-Hop Off Bus Tour.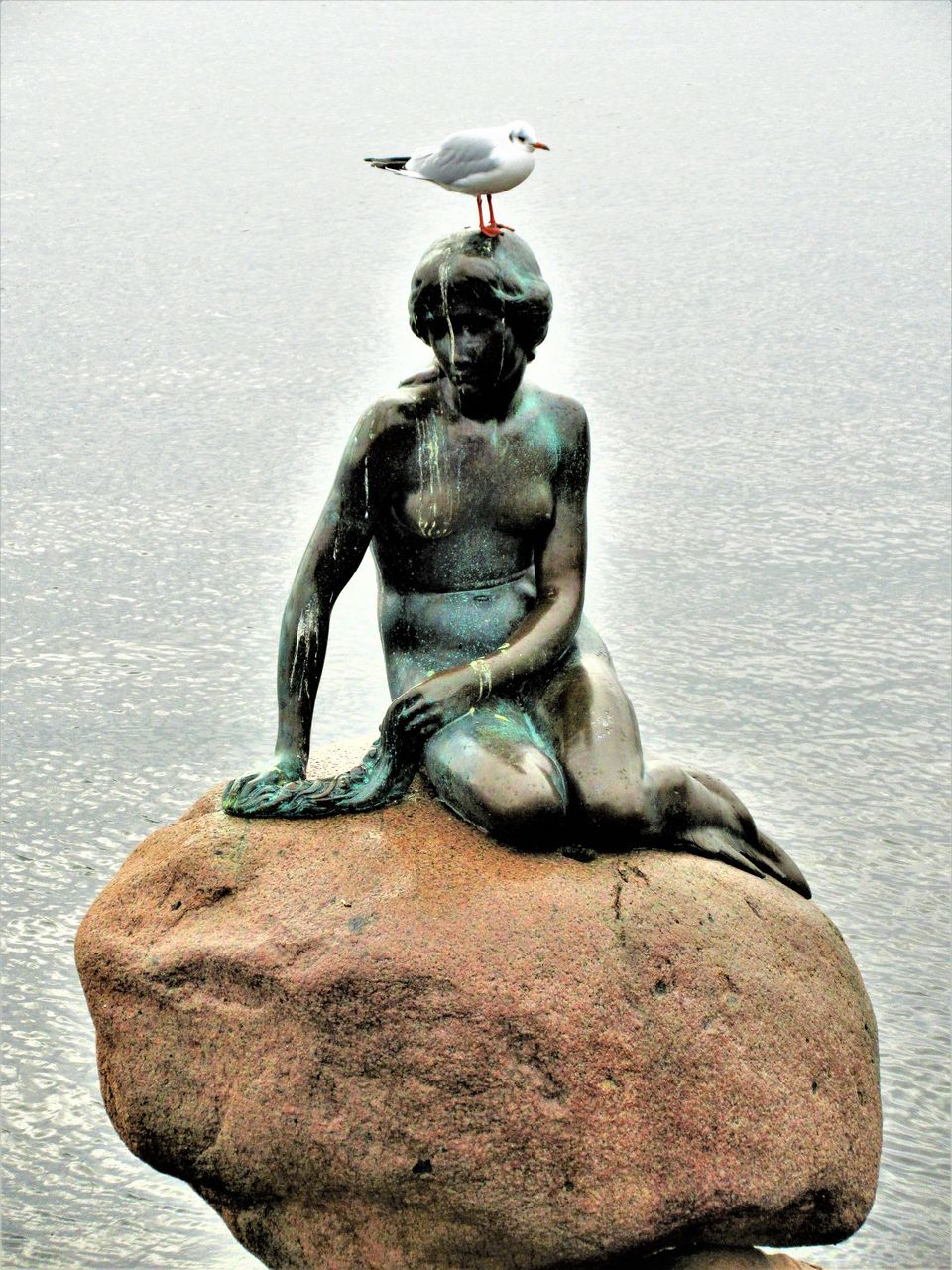 4) Stroget
Stroget is one of Europe's longest pedestrianised shopping streets at just over a mile long. Brimming with shops in all price ranges, it cuts through the heart of medieval Copenhagen from Kongens Nytorv to City Square and the Tivoli Gardens.
In the summertime, people sit outside cafes and restaurants enjoying a bite to eat and drink. The evenings are long (as a matter of fact, it doesn't get dark until around 11.00 pm in Denmark) and the atmosphere is chilled.
5) The National Museum
From the Stone Age to modern Danish history, the National Museum has got it covered. There are a large variety of displays in this sprawling museum, one of the favourites being the Vikings exhibition. Additionally, there are Roman and Egyptian antiquities aplenty. Information is in English as well as Danish.
A fun feature of the museum for children are the 'Boredom Buttons'. Pressing one of these will bring a statue to life or open a secret treasure chest - in fact, you never know what may happen! A great addition for kids who might not be finding the museum quite as enthralling as the adults!
6) Norrebro
These days, Norrebro is one of Copenhagen's coolest neighbourhoods. Not only is it the city's most culturally diverse district, but its narrow lanes are brimming with independent shops and quirky cafes. Most cities have an alternative area and this is Copenhagen's. The main drag is Norrebrogade, but there is plenty to enjoy in the side streets where you will find cosy bars and offbeat shops aplenty. Additionally, due to its multicultural vibe, the food scene is flourishing and there are no shortage of temptations. Whether you are craving ramen noodles or shawarma, you'll find it in this lively neighbourhood.
7) Rent a Bike
Do as the locals do and take to two wheels to explore this bike-friendly city. Cycling in Copenhagen is a pleasure and it's the perfect way to get around. Baisikeli is one of the best places to hire in a bike in Copenhagen. Not only do they offer a wide range of bikes from budget options to electric family bikes, but they support projects in Africa.
Harbour Ring is an excellent nine-mile route which traverses the waterfront. It takes in several of the main attractions from quaint Nyhavn to impressive modern architecture and open green spaces. Altogether there are more than 250 miles of cycle lanes to choose from in Copenhagen.
8) Tivoli Gardens
The Tivoli Gardens in central Copenhagen are one of the city's most popular tourist attractions. It's an amusemnent park with rides, lush landscaped gardens and exotic buildings. The second oldest amusement park in the world, it was created in 1843 (the oldest amusement park is nearby Dyrehavsbakken, also in Denmark).
Concerts are also held in the gardens and at night time, twinkling fairy lights add a touch of magic to the park. It's especially enchanting at Christmas when it is transformed into a winter wonderland.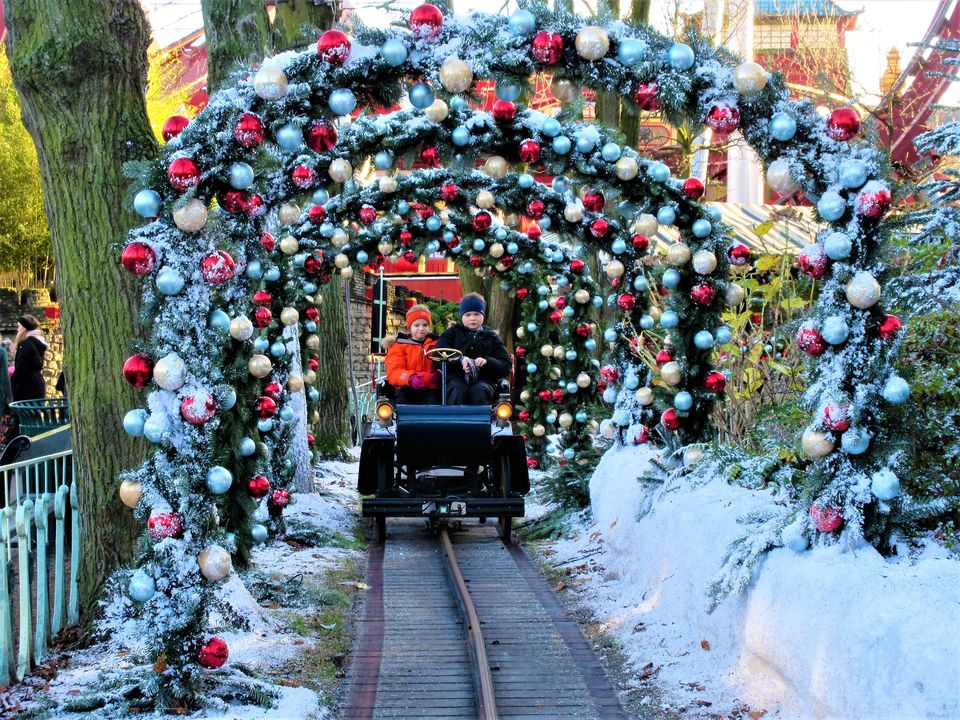 9) The Botanical Garden
Escape the buzz of the city in Copenhagen's green lung. Situated in the heart of the city, the Botanical Garden is part of the Natural History Museum at the University of Copenhagen. The garden has the most extensive collection of living plants in the country and is particularly known for its historical greenhouses which date back to 1874. With an abundance of lakes and landscaped lawns, the tranquil garden is a perfect place for a picnic on a sunny day.
10) Nyhavn
Nyhavn bustles with tourists throughout the year, but especially in the summer months. Although a tourist-magnet, it's still worthy of a visit for its colourful picture-perfect 18th century merchants houses. It's where Hans Christian Andersen once lived (at numbers 18 and 67) and is also an ideal departure point from which to take a boat trip.
Nyhavn is also a good place to sample some hearty local fayre. In the summer, tables line the canal and both locals and tourists indulge in dishes served up by the many restaurants. Hytterfadet, SEA and Zeleste are just a few of those which are known for the quality of their cuisine.