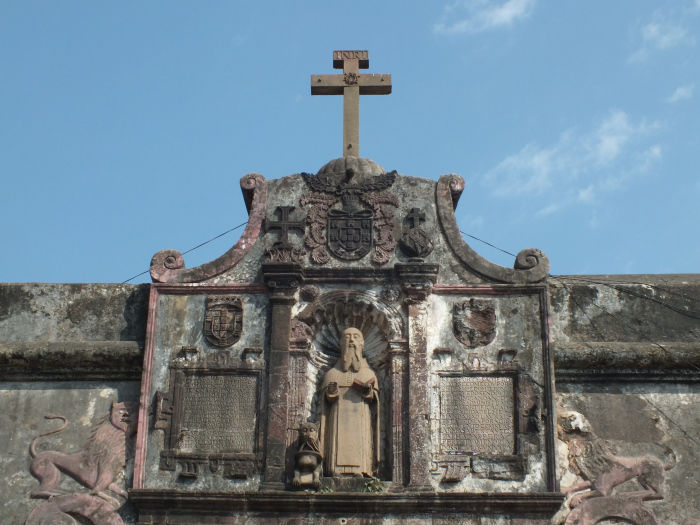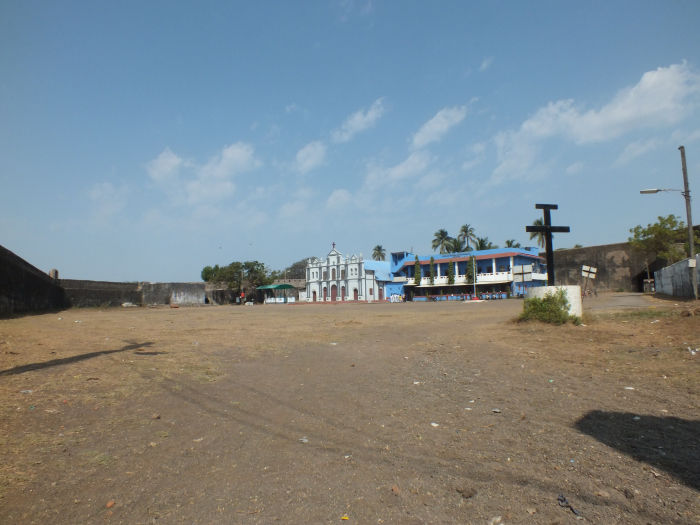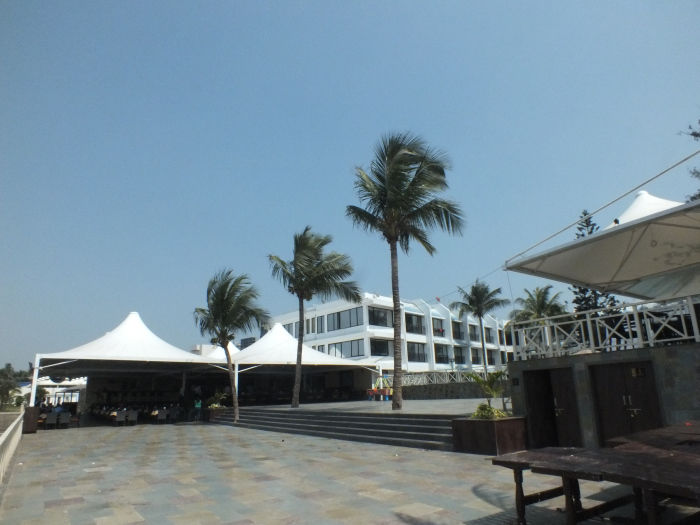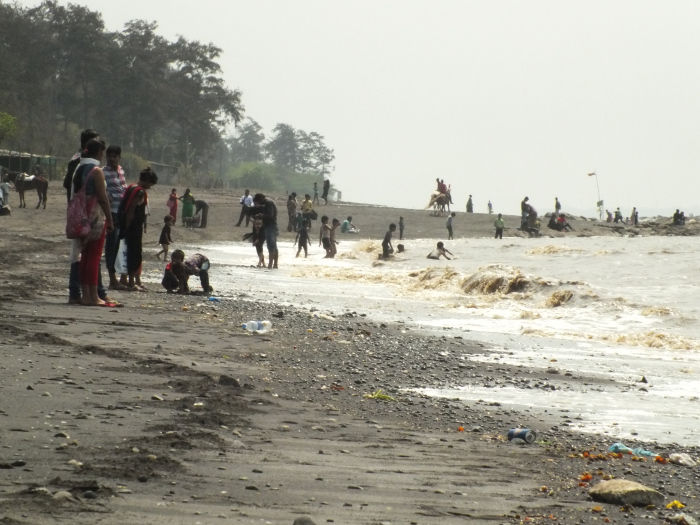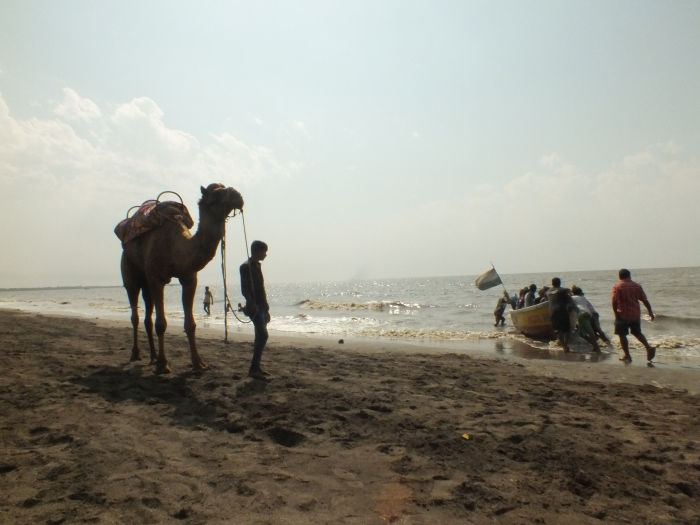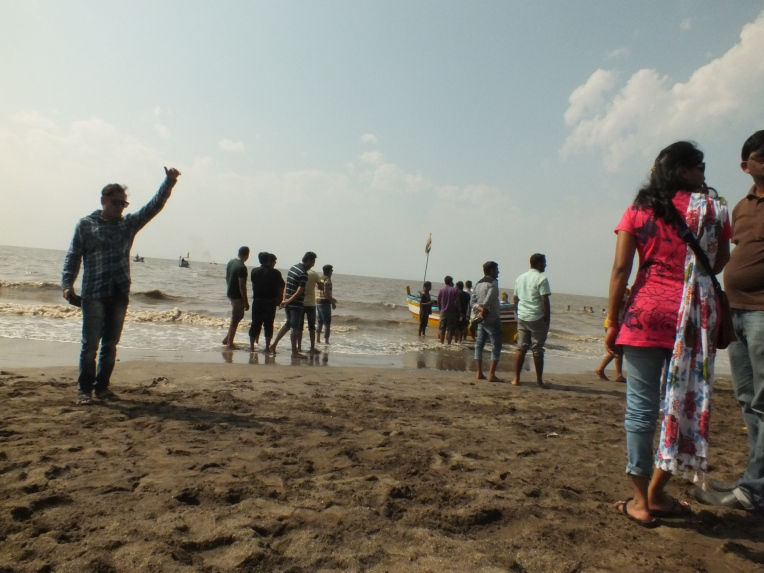 DAMAN, LOCATED ON THE WEST COAST OF INDIA IS AN UNION TERRITORY. THE MAIN SOURCE OF INCOME FOR THE LOCALS OF THE AREA IS TOURISM, FOLLOWED BY THE EMERGING COCONUT INDUSTRY AND FISHING. TOURISTS FROM ALL OVER THE COUNTRY GO TO DAMAN MAINLY TO LAY OFF FOR SOME WEEKS. IT IS A GOOD PLACE FOR RESTING AS THERE IS NOTHING MUCH TO EXPLORE EXCEPT SOME OLD COLONIZATION PORTUGUESE FORTS AND SOME CHURCHES. THE BEACHES HOWEVER IS ONE VITAL ATTRACTION BUT THAT TOO ON THE GROUND OF LEISURE, WHERE YOU LAY UNDER THE UMBRELLAS PLACED ALONGSIDE THE BEACH AND BEER AND OTHER DRINKS AND FRIED FISH WILL BE SERVED TO YOU.
I STARTED MY TRIP FOR DAMAN AT 630AM FROM MUMBAI AND BY 10AM WE WERE IN DAMAN. THE HIGHWAY DRIVE THROUGH THE HILLS AND LUSH GREENERY WAS TRULY AMAZING AND ONE MUST TAKE THAT DRIVE IN CASE SOMEONE IS FOND OF LONG DRIVES. ITS THE SURAT MUMBAI EXPRESS HIGHWAY AND NOT A SINGLE COMPLAIN ABOUT THE EXPERIENCE. PRETTY SMOOTH AND SEXY DRIVING EXPERIENCE I HAD. AS SOON AS YOU ENTER THE STATE OF GUJARAT THE FIRST TOWN THAT COMES ALONG THE HIGHWAY IS VAPI. THE IMMEDIATE LEFT FROM THE MAIN CONTROLLING CIRCLE OF THE TOWN LEADS TO DAMAN.
THE CITY IS TERRIBLY SMALL WITH FEW THOUSANDS PEOPLE LIVING AND MOSTLY FILLED WITH TOURISTS. DAMAN IS PRETTY MUCH DISAPPOINTING IN THE EARLY HOURS OF MORNING. I ALREADY SAID THAT I REACHED AT 10AM WHEN THE LOW TIDES WERE AT ITS PEAK AND THE WATER IN THE SEAS RETREATED ALMOST TWO KILOMETERS BACK. I WAS TRAVELLING WITH MY PARENTS AND EVEN THEY WERE DISAPPOINTED.
THE WATER STARTED COMING CLOSE TO THE SHORELINE BY 2PM AND THE CROWD BY THE BEACH WITHSTOOD HEAVY FOOTFALL. ALL KINDS OF FISH DELICACY SHOPS WERE SETUP AND LIQUOR WAS SERVED ALONGSIDE THE BEACH. EVEN I COULD NOT RESIST MYSELF AND HAD A BEER OR TWO WITH MY DAD AND MOM. ALL KINDS OF FISH ITEMS ARE SERVED THERE FROM DEEP FRIED FISHES TO FISH FILLETS DIPPED IN SAUCE TO MAKE IT MORE SPICY.
HOWEVER TO EXPERIENCE YOU MUST VISIT THIS PLACE. ONE MUST VISIT CIUDAD DE DAMAN FOR THE ULTIMATE LUNCH ALL KINDS OF FOOD EXPERIENCE BECAUSE THE RESTAURANT IS OPEN AIR AND LOCATED BY THE SEA. ONE ADVICE IS TO STAY AWAY FROM DEVKA BEACH DURING THE HIGH TIDES AS THE UNDERLYING GROUND IS REALLY ROCKY AND HAZARDOUS TO TRY TO SWIM IN THOSE WATERS. JAMPORE BEACH IS PRETTY MUCH SMOOTH AND COOL AND IS THE PRIME TOURIST ATTRACTION.