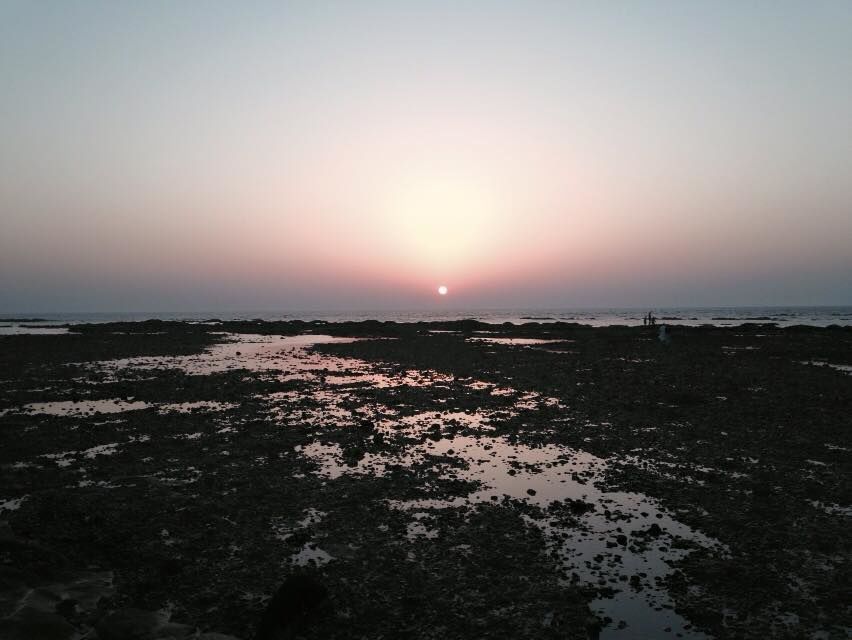 A peaceful little district of Daman, clipped to the vibrant state of Gujarat is but an attached bar. Sliding through NH8 via Pune- Mumbai expressway, 6 hours is what it takes to reach this "comfort" zone, from Pune.
LET DAMAN DECIDE
If you got to take a break you got to be unplanned! Have no agenda when you go to this balmy place. Daman has its own drift that will get you to experience the city.
Daman is divided into two parts by Daman-Ganga river. Two parts namely Moti Daman and Nani Daman hold their own sensory characteristics. Nani-Daman is larger of the two, and is home to major establishments such as hospitals, residential areas and supermarkets.
Moti-Daman is the old inhabited city.
Your body loosens up as you enter the city. Just go unstudied and let your instinct direct you.
As far as your stay is concerned, it is advised to be planned. Depending upon your budget, and your liking it offers an array of stay options, on and off the beach. You will get your desired one for sure.
WHEN AT JAMPORE and DEVKA, DO 'NOTHING'
The very fascinating, favourite place to be for all, the beaches of Daman are best with no agenda. Jampore beach is in Moti-Daman with the shore embedded with stalls that offer the tastiest of food ever. From fried fish to chicken to mutton to tender nut water to tea, your taste buds will love it as much as you do. And when you feel like shelling out some energy, you have options like jeep-lead-parasailing, camel ride and buggy-ride. For those who want to have a close look at the sea, there is a boat ride for them. And further, those who want to enjoy the dark beach, there vrooms a converted Nano to slice through the invigorating breeze.
Devka, at Nani-Daman, is a beach sui generis. A beach that has ample place for families to lay their unadorned bed sheets and spend a day under the tall trees. The rocky beach that it is, it doesn't really allow the normal gambol with the waves. But the porous black crag creates a magnificent composition to woo one's eyes.
Very safe a place that it is, this union territory has a blissful relaxation in the air. Go and breathe it!