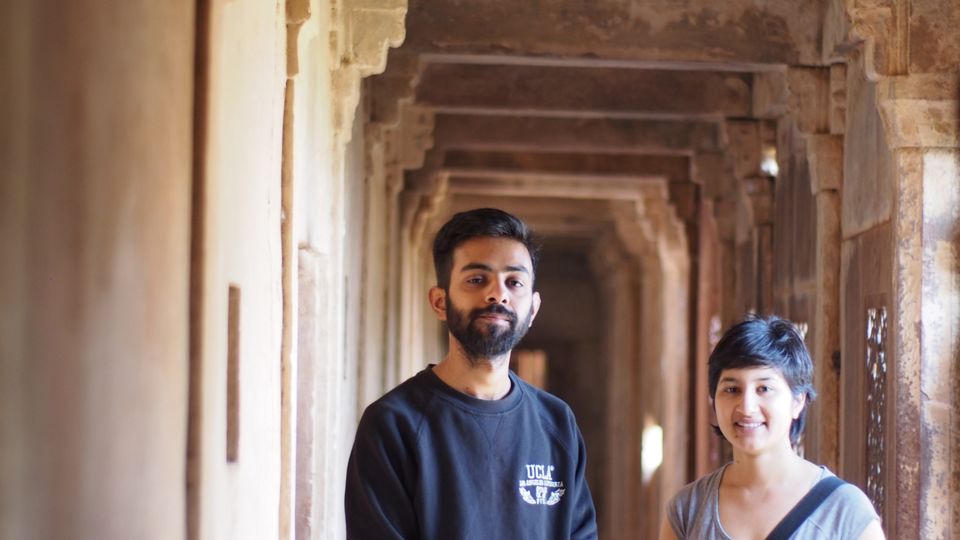 A wise dude once said that everyone is wrong about other countries, and pretty much every traveller in the world nodded in agreement. Sigh... No, Colombia is not full of drug dealers, Africa isn't all about Ebola and Dubai isn't really a country, so I can't even.... As travellers, we often have to defend our choices to visit certain countries. Some of the most misinformed myths in the world are about Muslim nations – about how travelling to any Muslim country is always dangerous, violent and unsafe for travellers.
Absurd generalisations about the Muslim world are unfortunately increasingly taking over. A lot of it comes from geographical ignorance (Arabia isn't a country either, FYI) and a persistent trend of misinformation worldwide.
As travellers, we know that we know nothing about other countries, and the only way to get started is to go see the world for yourself. Needless to say, Muslim countries are as diverse as Muslims themselves. Here's a list of some of the most beautiful Muslim countries in the world that need to be on your bucket list.
Note: All data on safety/danger is based on the latest UN report on Intentional Homicides. I have used the United States of America to index the level of mortal danger in these countries, and to illustrate a point. The report and the information in the article doesn't include danger from petty crime, theft and tourist scams. Or sharks.
Albania, a small country with a big heart
Muslim population: 58.8%
An exceptionally well-kept Balkan secret, Albania is an entire roster of attractions – everything from snowcapped mountains, to warm, glittering beaches; a bustling, cosmopolitan capital and a strong Islamic heritage. Albania has a remarkable and largely incongruous history of benevolence and acceptance. Albanian Muslims famously stood up for the Jews against the Nazis during the Holocaust, and every single Jewish refugee who came to Albania survived.
Why you should visit Albania: Because the secret is quickly getting out. Albania's beaches and mountains have been attracting a small, select bunch of travellers for years, which meant low prices and secluded places. This might soon change, so you might want to hurry up.
How dangerous is it? Unsurprisingly, Albania is actually safer than the United States (citation).
Neha Chauhan has been to Albania. Read everything about her trip here.
Indonesia, pretty much everyone's favourite tropical paradise
Muslim population: 87.2%
Not trying to be condescending, but a lot of people don't realise that Indonesia is the world's largest Muslim country. Pretty much the stock-photo of a tropical paradise, Indonesia's islands, beaches and cultural attractions draw millions of travellers every year. Religious diversity is part of Indonesia's fascinating heritage; more than 200 religions are practiced in the country, including Hinduism, Christianity and Confucianism. The diversity is prominently visible in the country's many monuments, mosques, temples and vernacular architecture.
Why you should visit Indonesia: Orang-utans! And volcanoes, beaches, surfing, nightlife, food, architecture and probably the world's best diving scene.
How dangerous is it? - A lot safer than the US. But there have been eight different incidents related to terrorism in the past decade, most of them on the island of Java. So travellers are advised to be cautious. However, Indonesia continues to remain a major backpacker magnet and the island of Bali is a major honeymoon destination.
Read about real travellers who've been to Indonesia.
Morocco, a cross-continental marvel
Muslim population: 99%
Few countries have the kind of appeal that Morocco musters. There's a bit of Europe in its large African heart; Moroccans speak both French and Arabic and enjoy their wine as much as their sheesha. Morocco is both desert and sea, both urban and nomadic; mesmerising, almost to a fault. Islam lies at the foundation of Morocco's contemporary life and is one of the cities like Marrakesh and Fes offer one of the world's most beautiful displays of Islamic architecture.
Why you should visit Morocco: If you have to ask, you are probably new to the wanderlust community. Morocco is one of the world's most fascinating countries with unbelievably beautiful, bustling cities, amazing food, beaches, snowy mountains and sandy desert.
How dangerous is it? Not at all. Morocco is almost four times safer than the United States. No travel warnings have been issued for Morocco in the history of travel warnings.
Read about real travellers who've been to Morocco.
Kosovo, one of the world's newest countries
Muslim population: 95.6%
Kosovo emerged from one of the worst humanitarian disasters in recent history to become the world's newest country in 2008. Their claim to sovereignty is still debated, but Kosovo is recognised by more than a 100 countries. Travellers have consistently labelled Kosovo as one of the friendliest countries on the planet. The tiny landlocked country is picturesque in a characteristic Eastern-European sort of a way with idyllic villages, sprawling countryside and historic cities.
Why you should visit Kosovo: Nicholas, a Tripoto regular, has this to say about Kosovo
"Since the first moment after we got off the bus we were surprised, walking through the stoned streets felt absolutely lovely, everybody smiled and greeted us as we passed by. It was evident we were foreigners and the locals were quite delighted every time visitors from outside came after the long years of war. I guess I can better summarize it with the warm and happy feeling I got after I was standing on the curb, waiting to cross the street, and an old man with kindness in his eyes gently looked at me and along his warm smile he gave me a very soft pad on the back as saying "we are very happy that you are here".
Read Nicholas' full article: The war is over: Prizren (Kosovo)
How dangerous is it? Due to its geography, a little. But tourism in Kosovo has been without incident in the history of the country's existence. Overall, Kosovo isn't any more dangerous than other countries in Asia, but travel to Northern Kosovo is generally advised against..
Iran, the most misunderstood country in the world
Muslim Population: 99.7%
Iran's reputation in the media pretty much justifies the intent of this article. Anyone who's travelled to Iran (I haven't yet) raves about the hospitality, the food and the diversity of Iran. The country leaves quite an impression, especially due to the image that is so often associated with Iran.
Why you should visit Iran: For perspective. And the mountains. The last remaining vestige of Persian culture. The dolphins of Queshm, the mausoleums of Shiraz, the waterfalls and hot springs. Just look how pretty Iran is.
Here's what Josh Cahill, an avid travel blogger on Tripoto, has to say about his trip to Iran:
"The most common perception about Iran is that it is filled with terrorists and rebels and chances are that you will come back with a bullet wound on you. That is Bullshit! Iran is probably the most inviting country in the world and its people the nicest I have ever met in my entire life. A Persian person is the perfect human being and makes us Europeans, Americans especially and perhaps Australians look like terrorists. I can vouch for that."
Read Josh's full article: Hitchhiking In Iran: The Road Less Traveled
How dangerous is it? As far as mortal safety is concerned, there is zilch to worry about. But travelling to Iran can make travel to some other countries difficult. The United States recently imposed a temporary travel ban (now overturned) on people flying from Iran (and six other Muslim countries), which might complicate matters for international travel. According to the UN report, Iran's average homicide rate is 4.8 per 100,000 people, only slightly more than the US (4.62 per 100,000).
Jordan, a place unlike anywhere else
Muslim population: 93.8%
The towering Wadis of Jordan, and the ancient cities nestled within them, are an earthly marvel unlike any other. Jordan's history spans millennia, and the country is blessed with some of the world's most enduring monuments and cities. Dead Sea borders Jordan on the south, framing the country with a jaw-dropping coastline.
Jordan is also among the wealthier countries of the world. The locals are affluent, although the strain from the recent influx of refugees from Syria is visible along its Western border towns.
Why you should visit Jordan: Oh, so much. The Dead Sea, Wadi Rum, Petra, the Biblical history.
Read real travel stories from people who've been to Jordan.
How dangerous is it? Jordan is actually a lot safer than the United States, and many other travel-friendly countries such as Vietnam and South Korea, according to the UN report. But there was an attack in the city of Karak in December 2016. However, travellers have since continued to visit Jordan without incident.
Maldives, the most romantic place in the world
Muslim population: 100%
The fact that Maldives is an Islamic country, escapes most people's attention. Everybody's favourite honeymoon destination, Maldives and romance have almost become annoyingly inseparable. But Maldives is more than its luxury resorts and their private beaches. There are more than 200 inhabited islands in Maldives, of which most are quite unexplored.
Why you should visit Maldives: A lot in Maldives is tailor-made for couples looking for a romantic getaway, but the country is a gorgeous delight for any beach lover, and who isn't one? The diving and snorkelling is fantastic, with some of the most vibrant reefs and atolls on the planet.
How dangerous is it? Ummm...Please.
Been to Maldives? Share your travel story here.
Turkey, where east meets west
Muslim Population: 98.6%
Turkey has always kinda been the poster-child of progressive Muslim countries and one of the biggest reasons is the influx of tourists from Europe, who flock its beaches and monuments by the millions and see for themselves what a Muslim country actually looks like. Although, Turkey has been prone to unpredictable violence in recent times, but large parts of it (especially in the south) continue to remain popular with travellers.
Why you should visit Turkey: For the culture, the food, the beaches and the history. Turkish hamams, Cappadocia, Ephesus, Pammukkale, Antalya and, of course, Istanbul.
How dangerous is it? Conflict in Syria, and trouble with Kurdis and ISIS has contributed to violence in recent years, and a lot of countries have issued travel warnings for Turkey. Travellers in Turkey should be careful due the threat of suicide bombings and terrorist attacks. But despite the warnings, tourism in Turkey remains steady-ish, considering.
Mayotte, the one you've probably never heard of
Muslim population: 98.8%
Where? Mayotte is a tiny island nation in the Indian ocean, quite close to Madagascar in Africa. Picture perfect, gorgeous and wonderfully diverse, the people of this tiny island nation speak four different languages. The country is an overseas territory of France, and is governed under the French law and primarily caters to luxury travellers, a vast majority of whom are French nationals, especially on Grand-Terre, the main island.
Why you should visit Mayotte: For a decadent French-African island adventure.
How dangerous is it? Let's just not worry about that here. Extremely, extremely safe.
Already been to Mayotte? Awesome! Share your travel story here.
Pakistan, the one everyone warns you about
Muslim population: 96.4%
I am gonna get flak for for this, but whatever.
Violence in parts of Pakistan makes travel and safety quite unpredictable. But the country remains on the bucket list of travellers around the world, including yours truly. The mountains and valleys of the Karakoram range are some of the most beautiful places on the planet, and continue to attract trekkers and travellers. Pakistan is also blessed with sprawling desert, pre-historic civilisation and a largely unexplored coastline.
Why you should visit Pakistan: Pakistan can be difficult to travel to. But anyone who's made it there, reports back with unforgettable experiences. A lot of the Pakistani countryside is largely unexplored, especially in the south. The Karakoram range rivals the Himalayas in scale and allure and the street-food is legendary, especially in Lahore.
How dangerous is it? Globally, there is a general travel advisory regarding travel to Pakistan. Terrorist activity, drone strikes and religious persecution make travel quite risky. However parts of Pakistan, such as Hunza Valley are considered safe to travel to. Here's what Christian, who recently drove through Pakistan, has to say about Northern Pakistan:
"Northern Pakistan is extremely safe, it is even safer than most of Europe these days. The locals are very welcoming and open minded, I got invited for food, tea and even the local moonshine everywhere I walked."
Read the rest of Christian's travelogue here.
Kazakhstan, the paradise in Central Asia
Muslim population: 70.2%
You've probably heard about Kazakhstan, likely very recently because this hidden Central Asian gem has now emerged from obscurity and entered the travel circuit. Welcoming, progressive and unexplored, it ticks all the boxes for those seeking offbeat experiences and unexpected surprises, such as the nightlife in city of Astana and the futuristic skyline of Almaty.
Why you should visit Kazakhsthan: For Tian Shan, where the mountains are wild and the scenery will blow your brains.
How dangerous is it? Kazakhstan is peaceful, but violent crimes (not related to religious extremism) are higher than the global average, and also higher than the US. But for travellers, their's nothing to worry about.
There are 48 countries in the world with a majority Muslim population. Not included in this list are several tourism hotspots such as Malaysia, UAE, Egypt and Bahrain. There's no real justification for judging a country based on its religion, or judge followers of a global religion without context.
I hope this list provides some breadth to the discussion about Muslim countries. Please feel free to join in the discussion in the comment section below, or share your own experiences with the community on Tripoto.
Frequent searches leading to this page:-
Maldives holiday packages for family, Top Turkey Tour Packages With Price, best Muslim country in the world, best Muslim country to live, best Muslim country to visit, best Muslim country to study