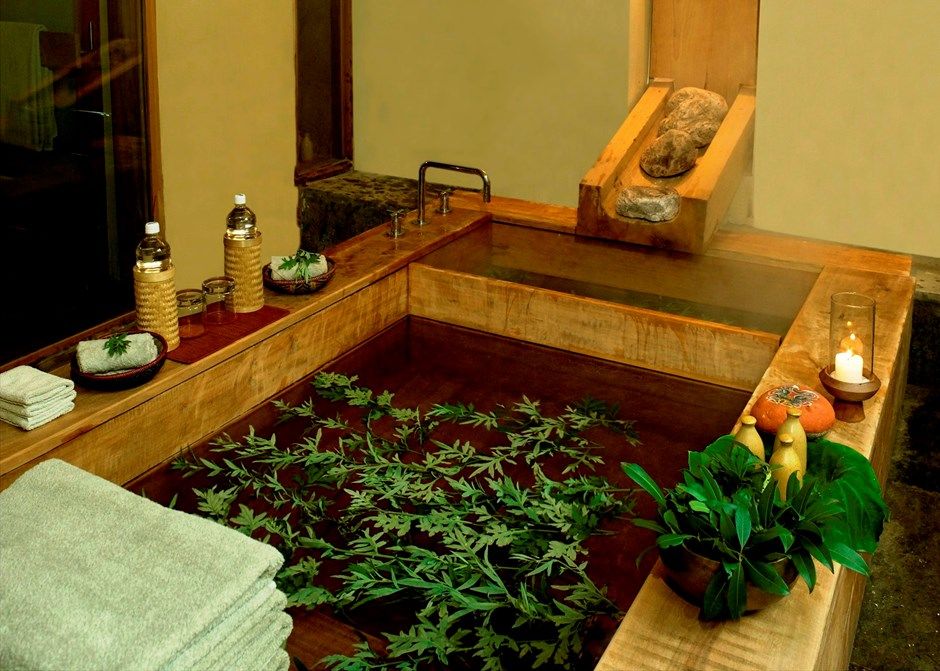 There are very few things in life that are as satisfying and luxurious as an unrushed hot bath. And when that bath claims to cleanse you of no less than 80 skin ailments in a breathtaking country such as Bhutan, you cannot miss out. Especially if you suspect that the unique hot stone baths might play a role in the happiness of the very happy Bhutanese.
How to enjoy a stone bath
The menchu (medicine water) or a hot stone bath is a traditional healing practice in which a person soaks in fresh river water that is mixed with local Artemisia leaves and heated with river stones roasted on fire.
While this ritual has been used by native Bhutanese for years to cure themselves of disease, several monasteries, farmhouses and hotels now offer the soaking as a form of spa and pampering to tourists and travellers.
The most spectacular stone baths are not the ones available inside five-star properties, but those offered in a rustic setting, such as farmer sheds overlooking the most gorgeous views of the valley. Usually you are required to make an appointment in advance so the staff has enough time to build a fire, heat the stones and prepare your bath.
The process starts with heating large river stones on a big fire. Once the stones are glowing red, they are dropped in a connecting chamber of a wooden trough (tub), which is filled with water. The holes in the chamber allow the stones to heat up the water and also give out minerals that dissolve and infuse the bath with medicinal properties.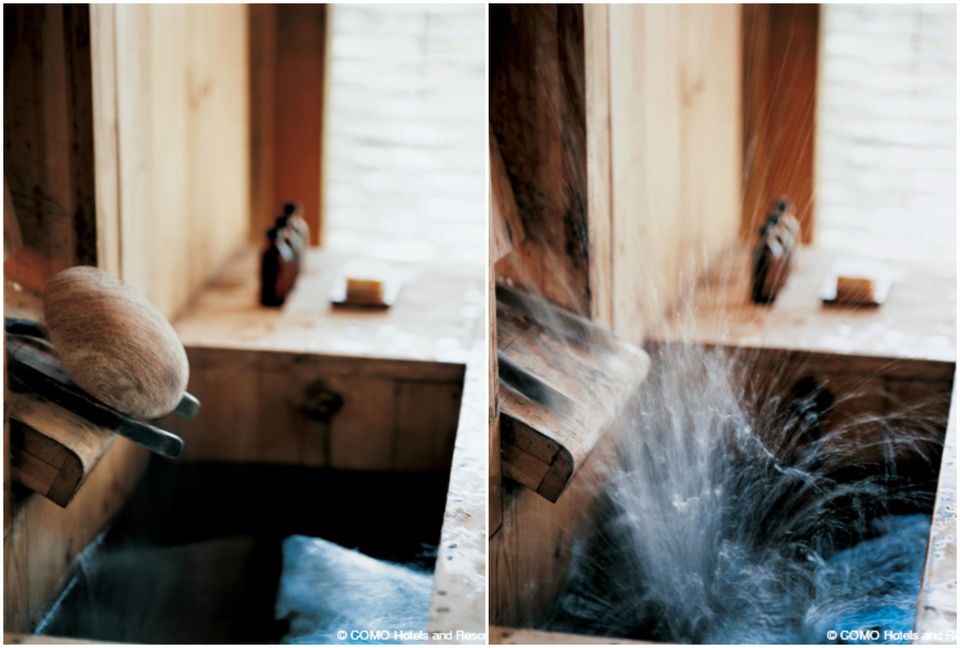 The backdrop is usually several flickering candles and nibbles such as chips and tea are kept within arm's reach that you can enjoy during your 40-minute long soak.
Usually the bath is followed by a salt scrub that removes dead skin cells and an oil massage that re-energises tired muscles.
The original tradition
In the past, families soaked after their seasonal farm work in winter. The long, healing bath relaxed their tired bodies and always worked to rid them of any ailment they had picked up during the long months of hard work. It is also believed to cure stomach disorders, arthritis, joint pains and many other minor diseases – though there is no scientific evidence of this.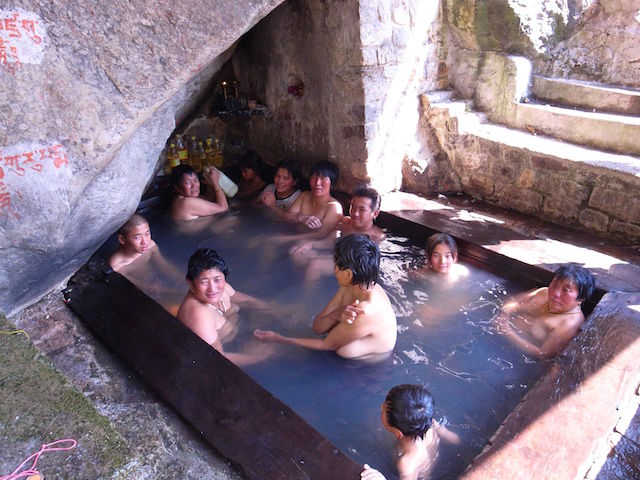 Families would participate in this tradition for weeks together while following it up by eating rich, nutritious food. This was believed to make the body more receptive to the medicinal powers of the water. Many families would even get an astrologer to pick the most auspicious day, so the bath would have the maximum power.
Where to soak
The high-end Aman Resorts offer a healing bath in a local farmer's stone shed. A luxury experience complete with candlelight, an oak tub, sweet tea and crisps and bamboo sliding doors that open up to gorgeous views of the valley.
The homestay offers a traditional hot stone bath, without the frills, like the Bhutanese do it. Ask the host for a taste of the local ema-datsi dish and ara, a light pink spirit made from strawberries.
Bjagoe Menchu in Paro
A local bath near a spring that is drawn at a nominal cost. They don't have an online presence, so you'll have to ask around in Paro for the exact location.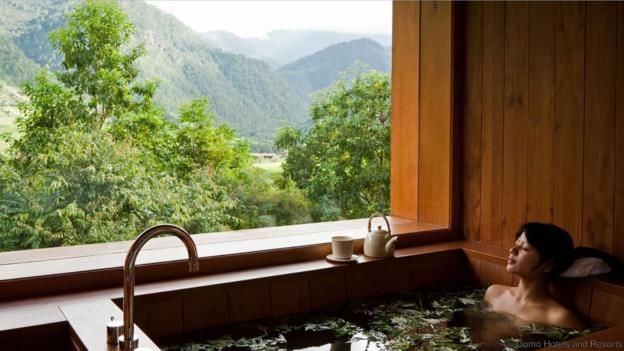 The luxury hotel offers a 90-minute traditional Bhutanese hot stone bath and a Shambhala massage at two stunning locations in Paro and Punakha.

Frequent Searches Leading To This Page:-
hot stone bath paro, hot stone bath paro price, best places for hot stone bath in paro