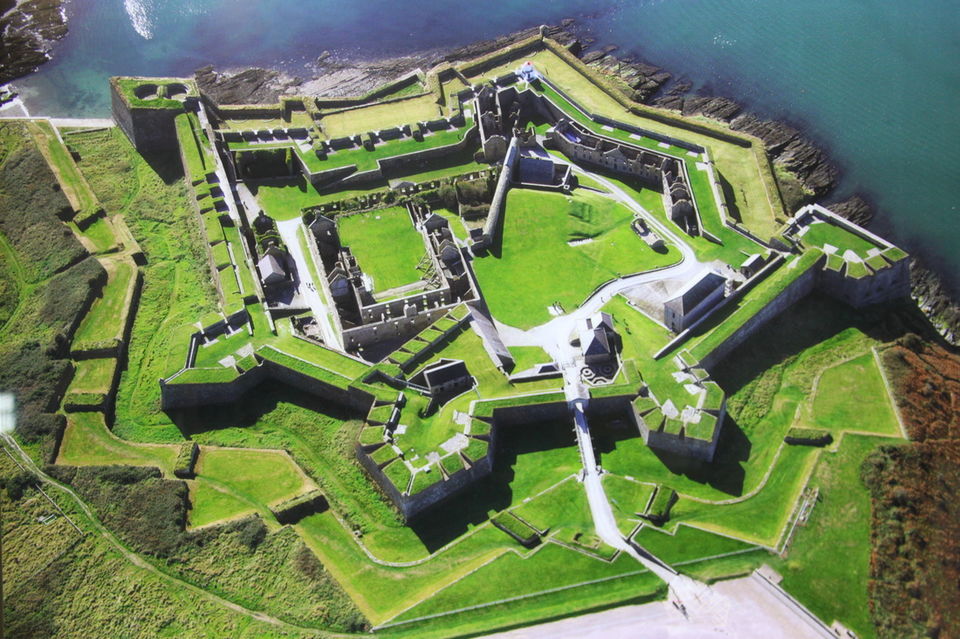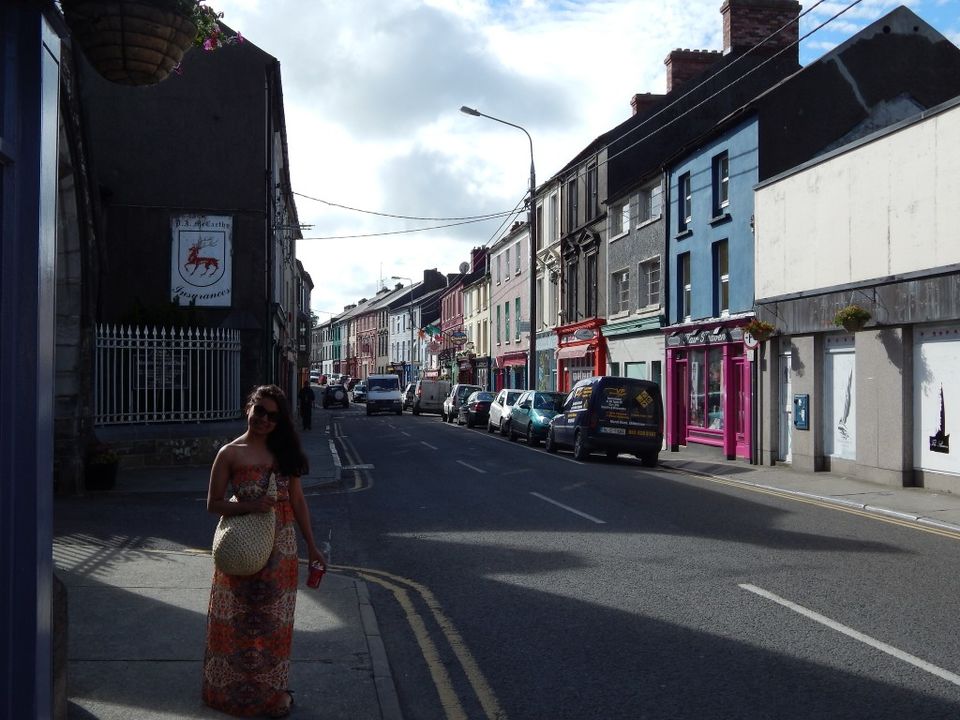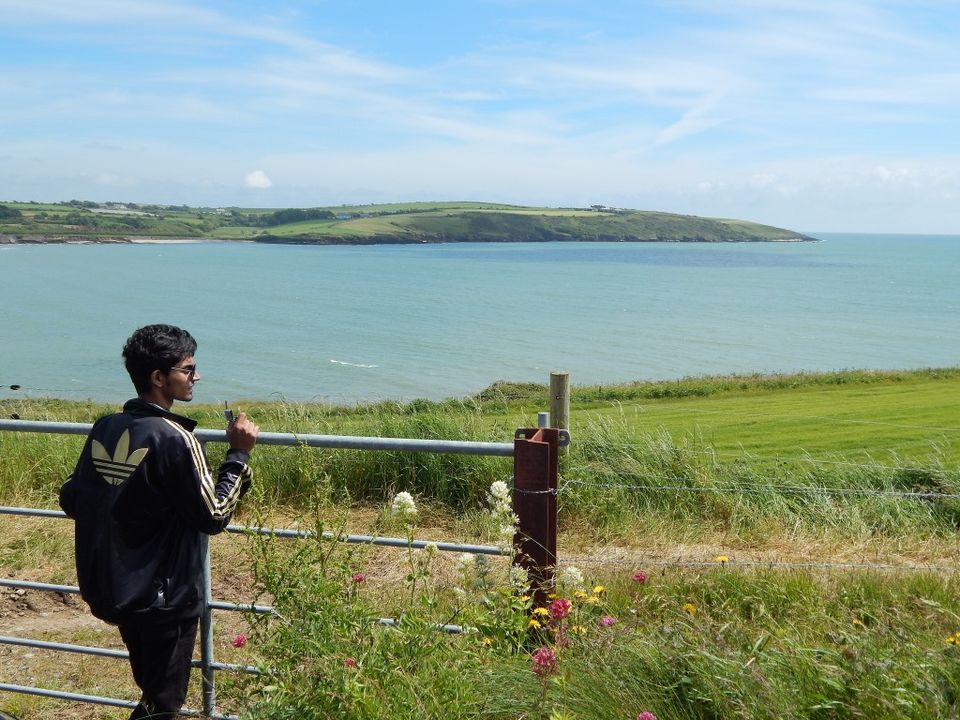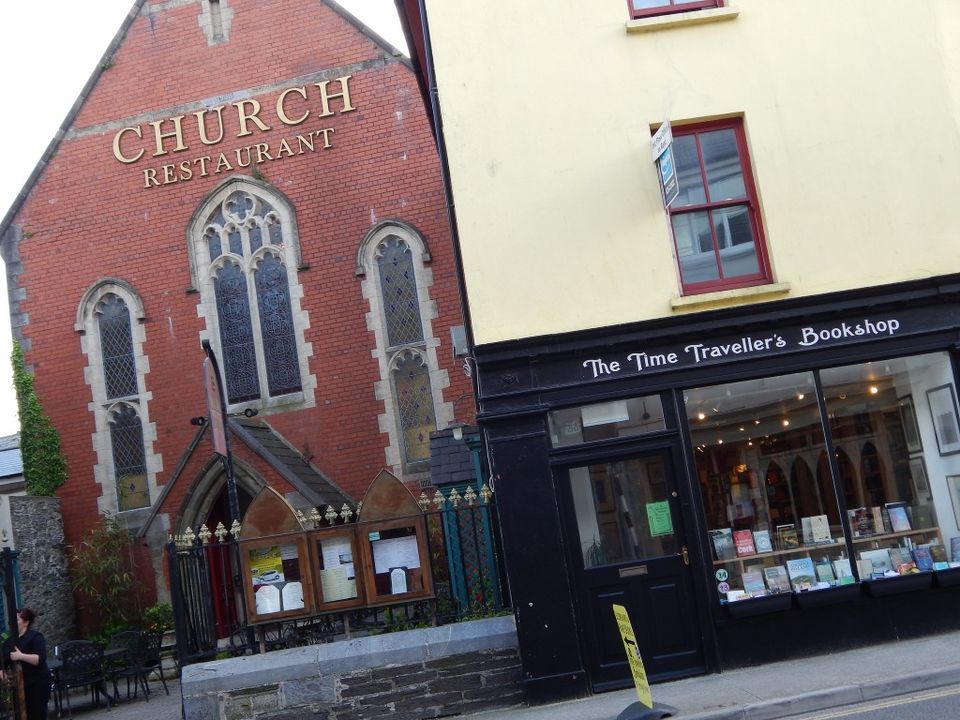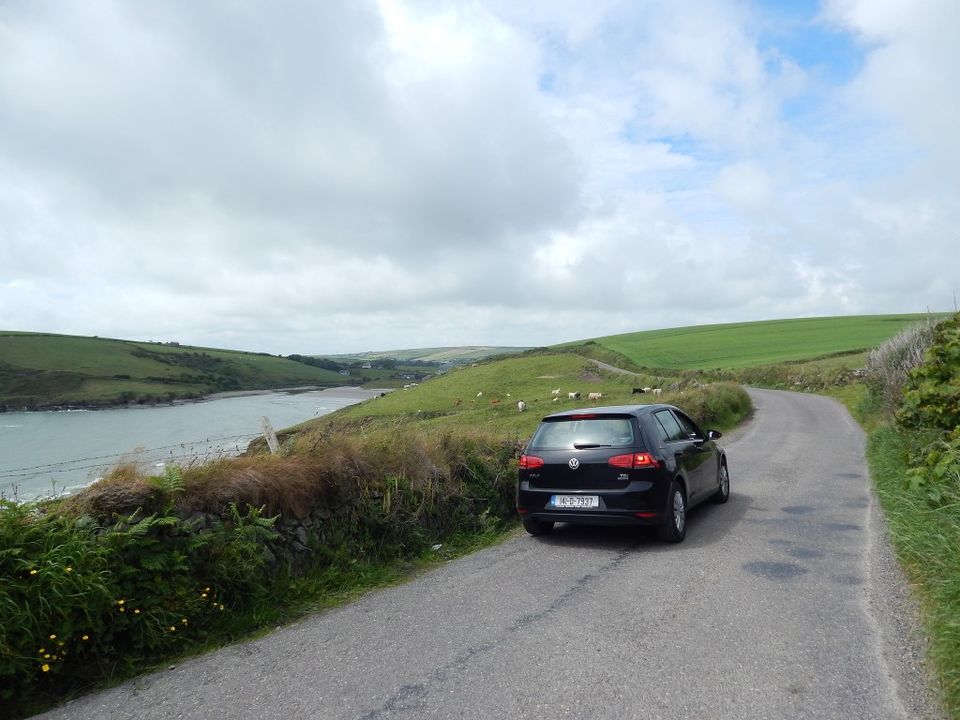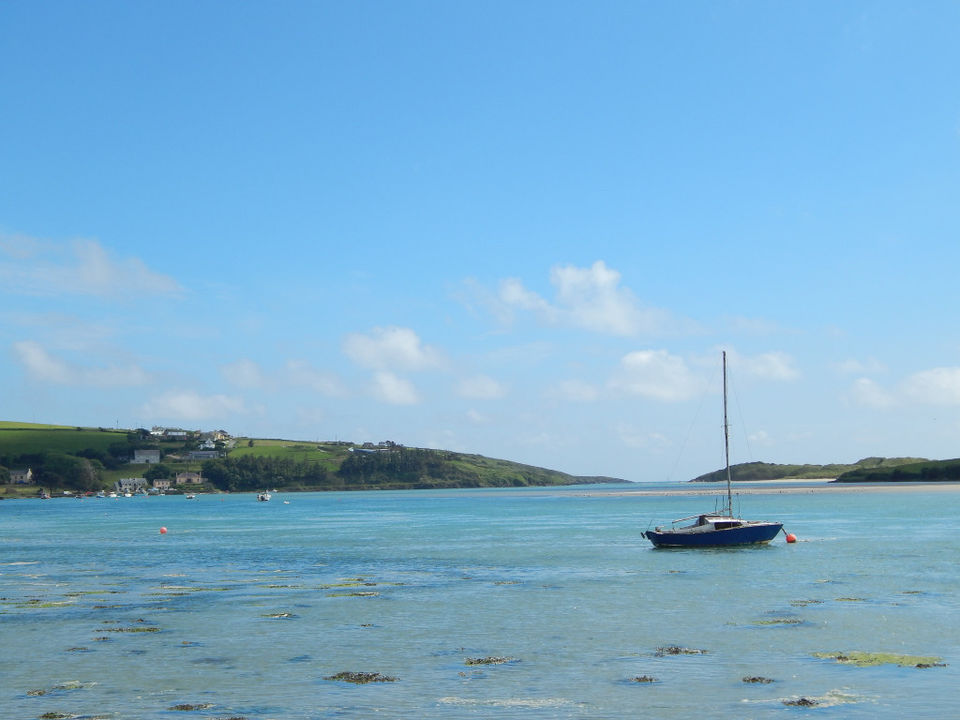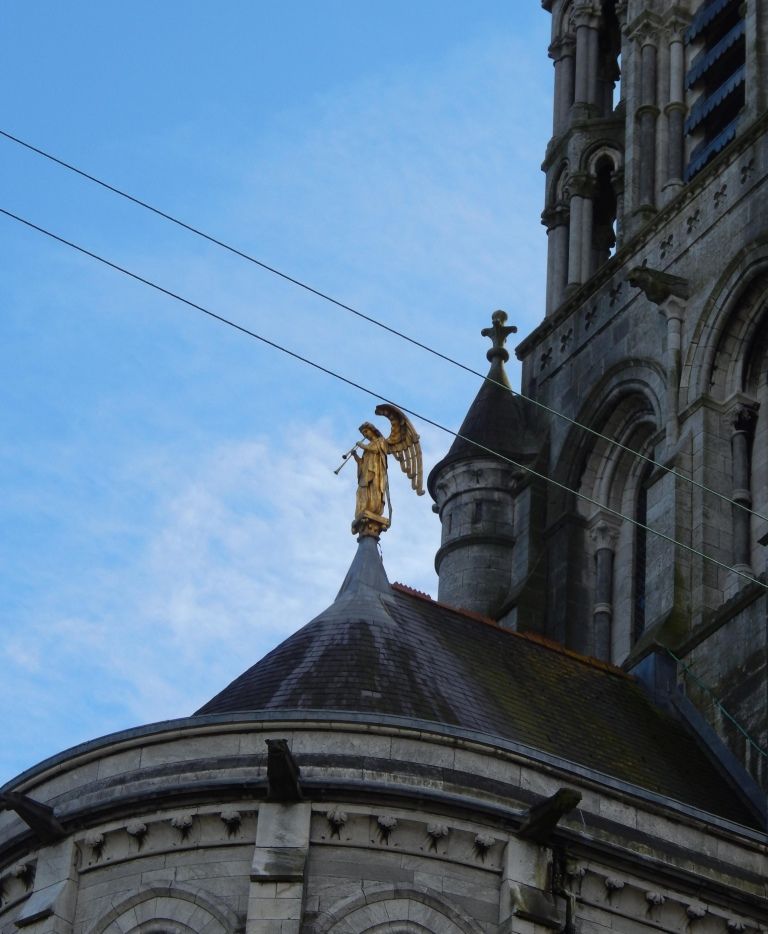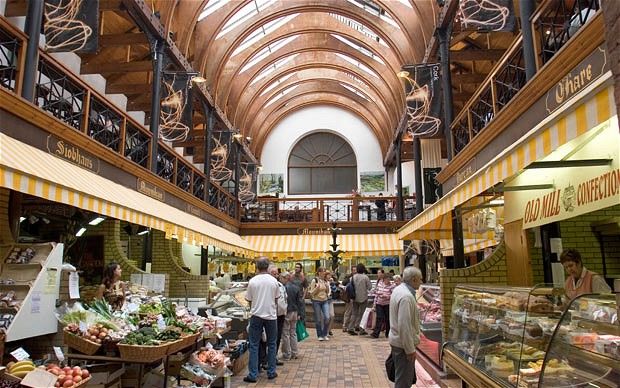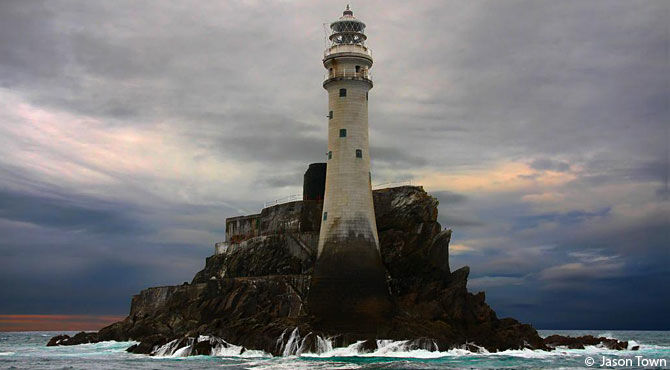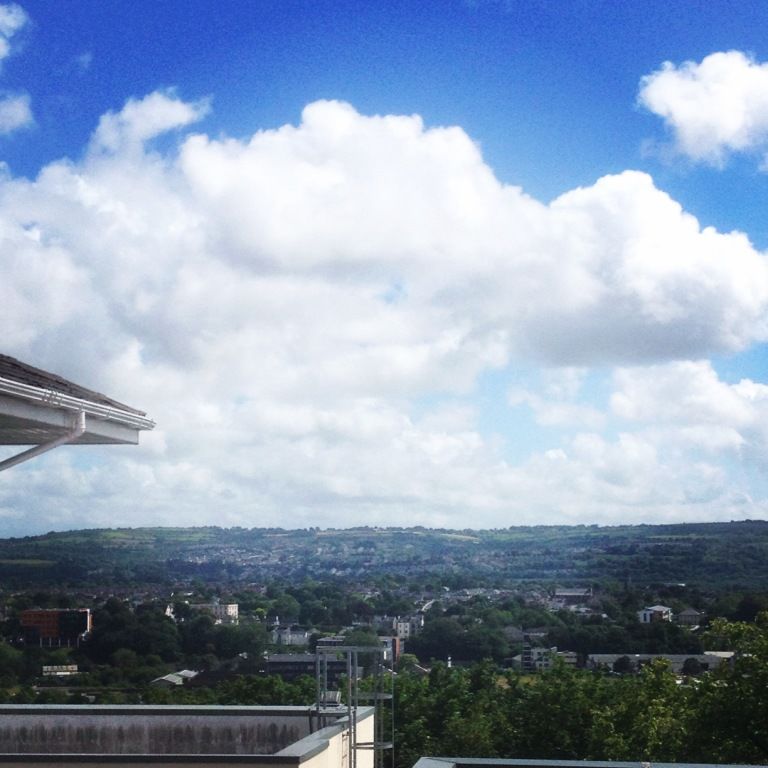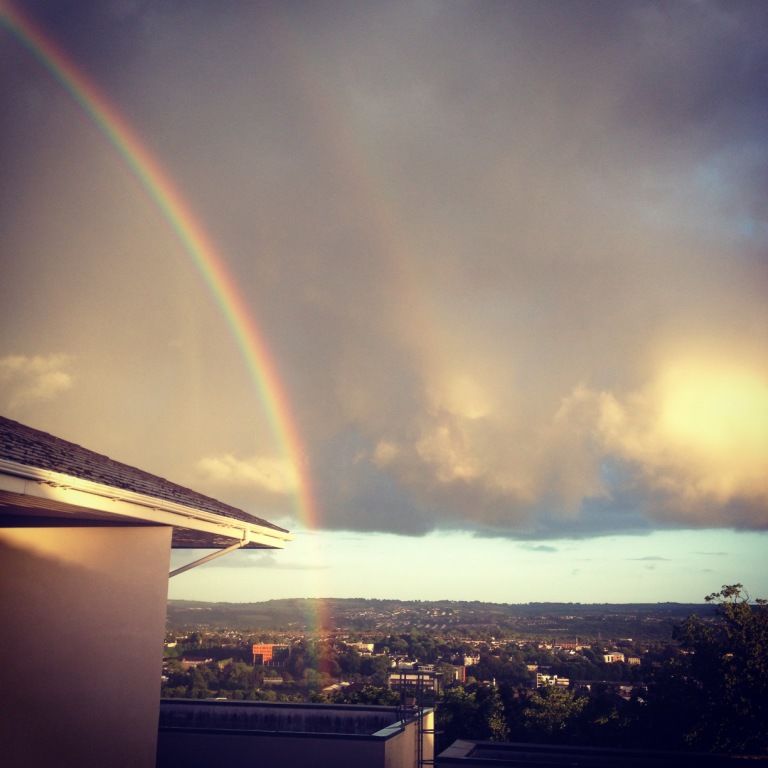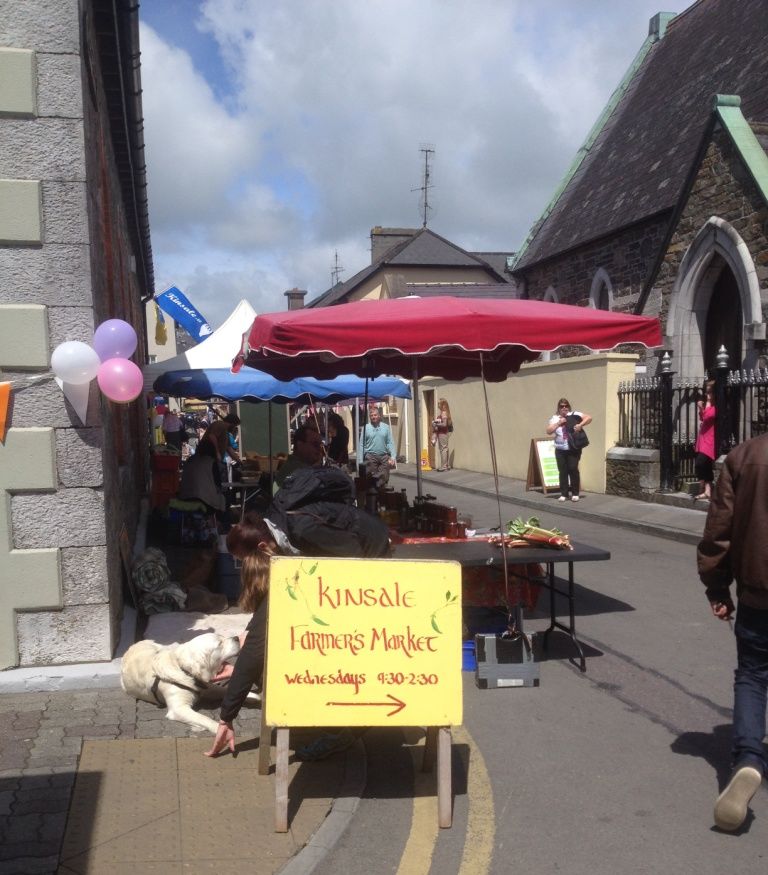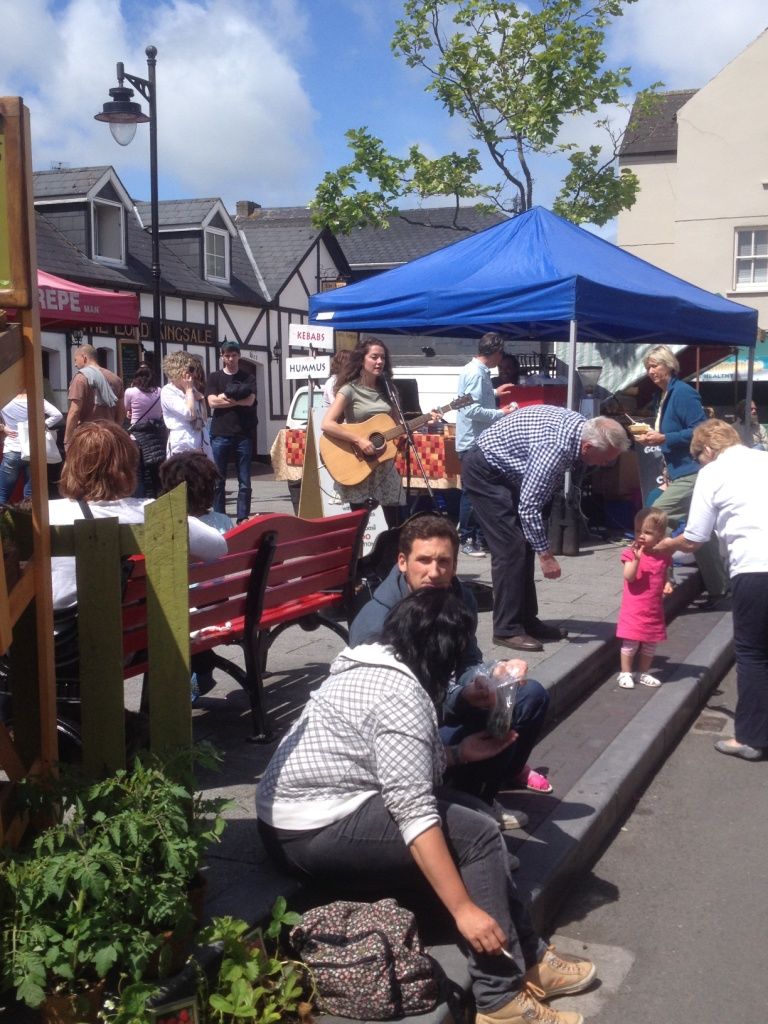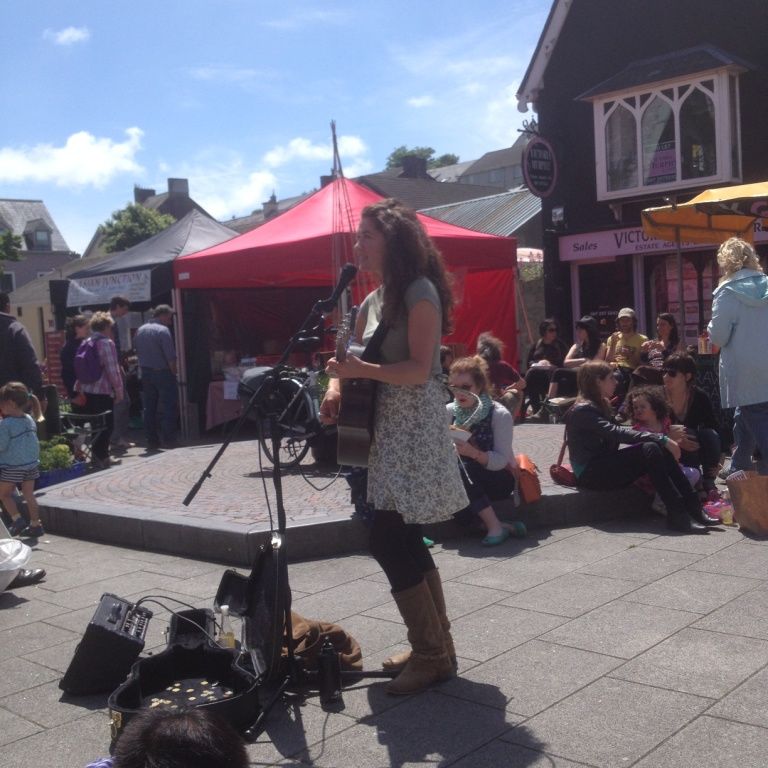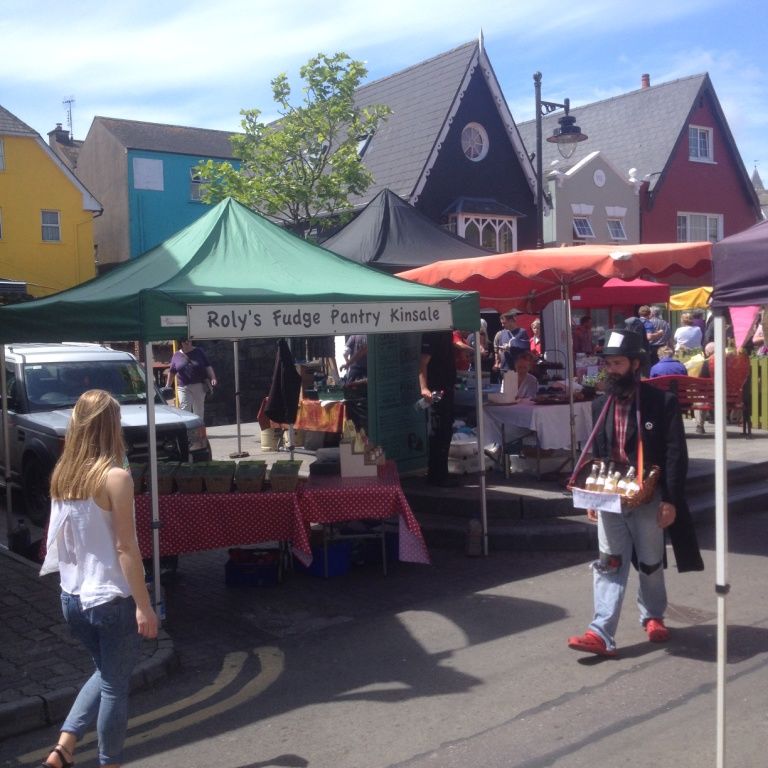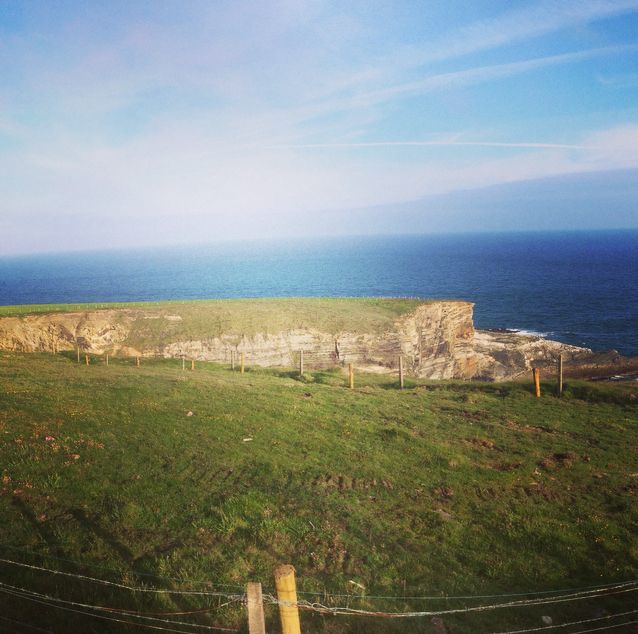 For many, County Cork is the gateway to what is known as the fabled Wild Atlantic Route in western, coastal Ireland. Though, in many ways not as spectacular as the forthcoming counties of Kerry & Dingle, Cork is highly underrated in many ways and is worth spending some time in, especially if you're prepared to wander off the beaten path.
Cork city, described locally as 'Ireland's second city' (after the capital), is a haven of wonderfully laid out houses, cafes and pubs structured adorably around its ever sloping landscape and its bumbling River Lee.
Tourist attractions within the city are limited.
There's the legendary St. Finbarre's Cathedral – evidence of a strong French medieval Gothic influence. Don't forget to steal a glance at the Golden Angel on the east side – a local legend says the angel is frozen in gold and will come to life & blow its trumpet when the Apocalypse is due, thus fulfilling her purpose (spooky, yeah?)
The other notable POI in town is the Cork City Gaol – the restored cells house feature models of suffering prisoners overlooked by sadistic looking guards. The idea is to re-create the harshness of the 19th century penal system. A moving and gruesome experience but hardly worth the €7 entry fare.
What's absolutely worth watching is the fabulous English Market – complete in its Victorian feel with vaulted ceilings & columns. With an endless supply of vendors selling local produce ranging from meat to cheese to oils and more, it can be a highly overwhelming experience for a tourist (especially of an indecisive nature). There's plenty of great food to be had here and I suggest nothing over the nearby Farmgate Cafe.
The other thing to be really done in Cork is hopping around a bunch of truly fantastic traditional pubs for some soul wrenching live music – The Corner House and Sin é are neighbors and largely similar pubs. You can do both in a matter of a couple of hours.Pro Tip: Parking in the city is mostly paid for and reserved for license holders. You can purchase a parking coupon from a shop closeby that will allow you to park at certain places (cost €2)
Around Cork City:
The real decision to make on a short trip to Cork, is the direction in which you would want to wander. Either side of the capital city, are considerable hidden treasures to unearth. To the east and south-east of the city, lie charming towns studded with history and a lazy, rural Irish demeanor  including the harbor-town of Cobh (pronounced Cove), a town that goes down in history as the last port of call for the ill-fated Titanic, before it embarked on it's Atlantic journey.
Southern & Western Cork:
To the west, lies a breath-taking coastal road-trip all the way to Mizen Head, Ireland's south-westernmost point. Starting from Cork, your first stop on the way is the historic town of Kinsale. Be sure to drop by at the historic Charles Fort, a mere 5 minute drive from Kinsale. Charles Fort is one of Ireland's most important star-shaped forts and worked like a charm in warding off attacks from sea on Kinsale's port, which, during the 17th century, was the primary port in Southern Ireland. Such was the importance of Kinsale that Cork was described as being near to Kinsale – a complete role reversal, eh?
If you've enough time to plan your Irish trip, make sure to plan your visit to Kinsale on a Wednesday. I was fortunate enough to walk into town, and be treated to the most wonderful sight – the local weekly market known merely as 'Farmer's Market'. Hosted every Wednesday right across the Tourist Office in Kinsale, the market is a culinary & cultural treat. Sourced completely from local produce, ranging from home-cooked beef burgers that make you salivate like a hungry wolf to freshly baked desserts that will tickle your sweet tooth to death, the Farmer's Market is amongst the best opportunities to sample local Irish food. There's likely to be a brooding busker plying his trade in the center of the market, entertaining passers-by, while toddlers mingle with the most charming of pet dogs you will ever set your eyes upon.
ii) The Discovery of Timeless Irish Hamlets:
After a hearty brunch, resist the temptation to lie down and pass out and instead, continue your journey further west. The next stop along the way is the hustler of a market town known as Clonakilty. Avoid the boring N71 and take the  R600 from Kinsale to Clonakilty. Cruise past orgasmic, picturesque villages as you drive through one of the prettiest routes in Co. Cork. Take a peak at Timoleague to walk through it's pretty town center. If you're up for a nice walk, look for Seven Heads near Butlerstown, which offers scenic walking tours around the Seven Heads buff. Stop by at O'Neill's Pub in Butlerstown for a quick pint before you continue further to Clonakilty.
Amongst the countless ring forts scattered through Ireland (what is a Ring Fort?), the only one to have been completely reconstructed lies in Lisnagun, Clonakilty. If you decide to stop by, do pay a visit, restock on provisions and make a quick exit. A town that comes to life in the evenings, Clonakilty's pretty dull in the day.
For the next segment of your day trip, give the N71 a skip again to take the less-trodden coastal route to Skibbereen. Take the R597 and cruise through more picturesque villages some of which offer brilliant views of the distant Clear Island on the horizon. After a breath-taking one hour coastal drive, arrive into Skibbereen, a sleepy market town. Take a small break to explore the town center and duck into dainty little souvenir shops. Buy your souvenirs in one of these smaller towns in West Cork – they are cheaper with more variety than the bigger towns in Kerry or Galway – the shop owners are also chatty and happy to tell you a tale or two of their own!
The next stop is the sailing town of Baltimore – a small detour  from your route to Mizen Head; however, with its harbor full of colorful yachts and ships, Baltimore is worth the 30 minute round trip to Baltimore. Known for sailing and angling, Baltimore is also frequented by escapists looking for a remote experience and finding it at Clear Island, a 45 min ferry away from Baltimore.
iii) Scaling the South-Western Tip of Ireland:
From Baltimore, starts a mazy drive to Schull, Goleen and finally Mizen Head Signal Station, which is Ireland's south-westernmost point – this is collectively referred to as the Mizen Head Peninsula. Make pit-stops at Schull & Goleen, dive into shops at  whim. Everybody welcomes you with a smile, everybody wants to know your story, everybody will tell you theirs – it makes you feel wanted, it makes you feel privileged to know that these strangers are happy to see you, happy that you decided to visit their little town and stumble upon their otherwise obscure shop.
Driving west of Schull towards Goleen, take the undulating coastal route – you will be treated to great sights of the distant Clear Island & the Fastnet Lighthouse. Once you've gone past Goleen, there's only wilderness, at times it almost feels uninhabited & desolate, but keep going and you will be rewarded with the delightful village of Crookhaven and finally the south-western tip of mainland Ireland – Mizen Head Signal Station, from whence, you must turn around and begin your return journey!
Pro Tips: 
i) Stay: I'd recommend you use Cork City as your basecamp for your route to discovering some of the most rural and traditional parts of coastal Ireland. The ever-sloping landscapes of Cork City are pretty enough to capture your fascination for as much time as you're likely to spend in the city. Try the 4-star Best Western Montenotte Hotel (€75 a night for a triple room) – this was our most luxurious stay and at that rate, it's quite reasonable.
ii) Eat: reserve one meal for the Farmgate Cafe near the English Market in Cork City & one for the Farmer's Market in Kinsale. For the rest of your meals, follow your instinct. The Quay Co-op is a great joint for all-organic veggie options.
If you find this useful, be sure to read the rest of my posts in this series (I'm still working on the next couple of posts) and I'd also be delighted to receive a post-card