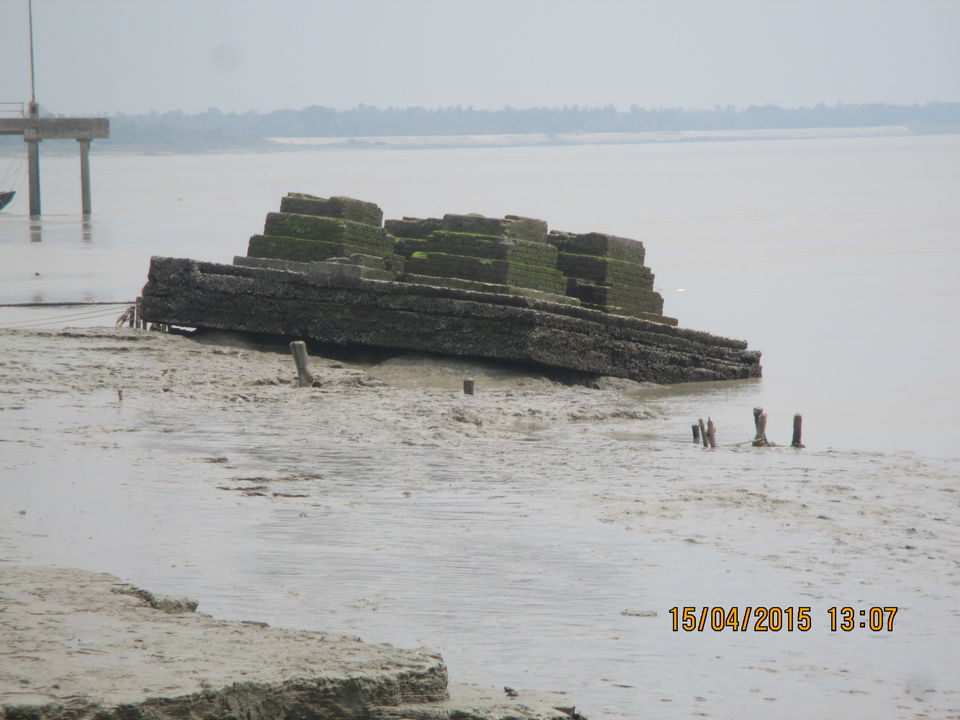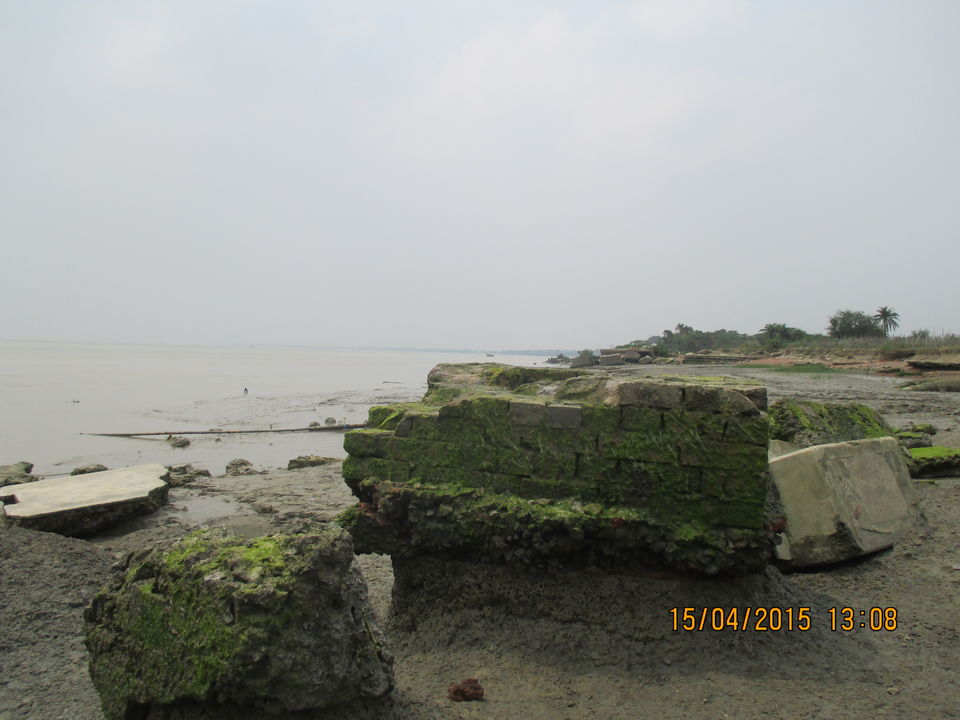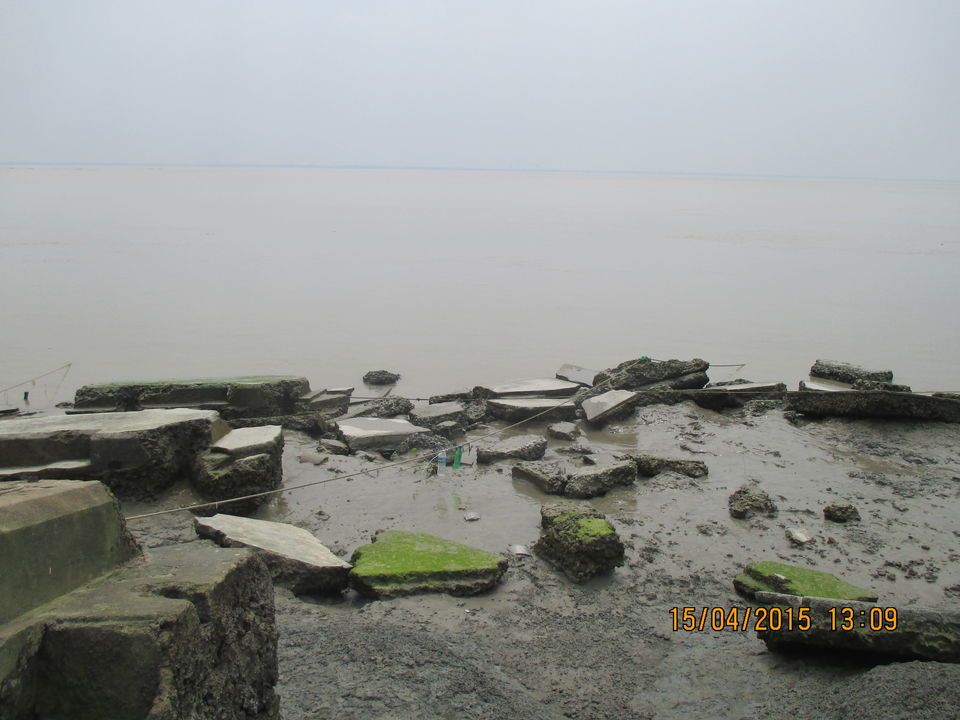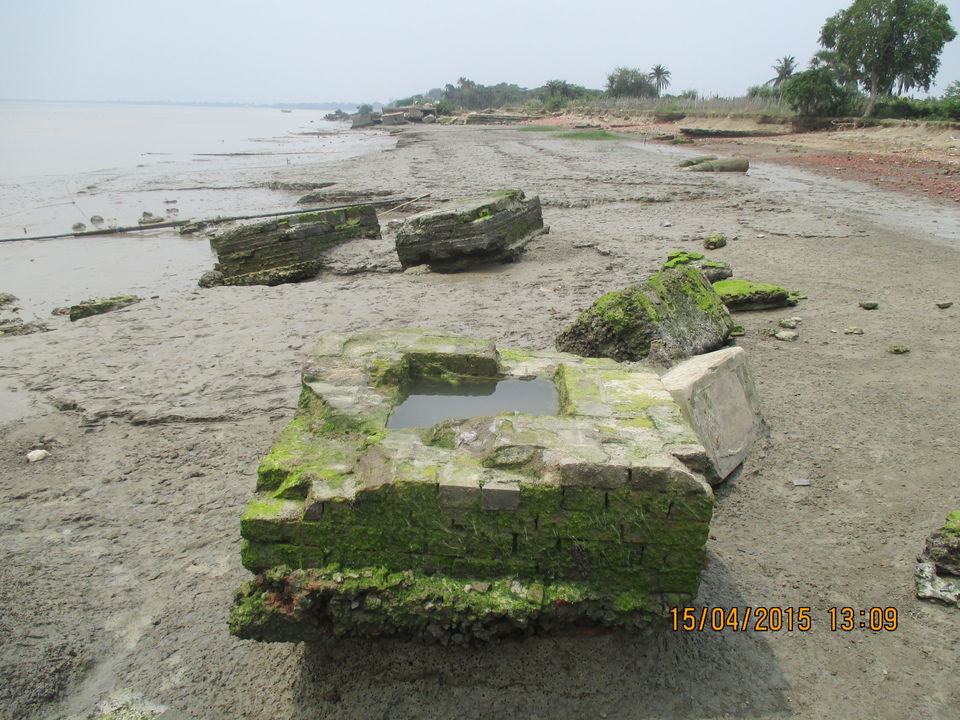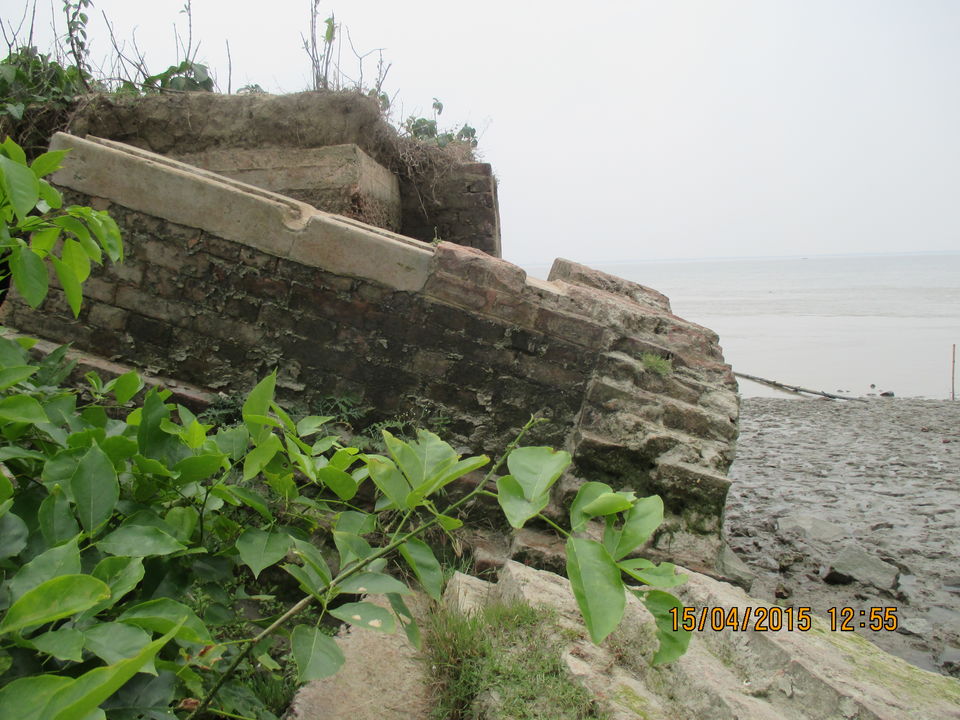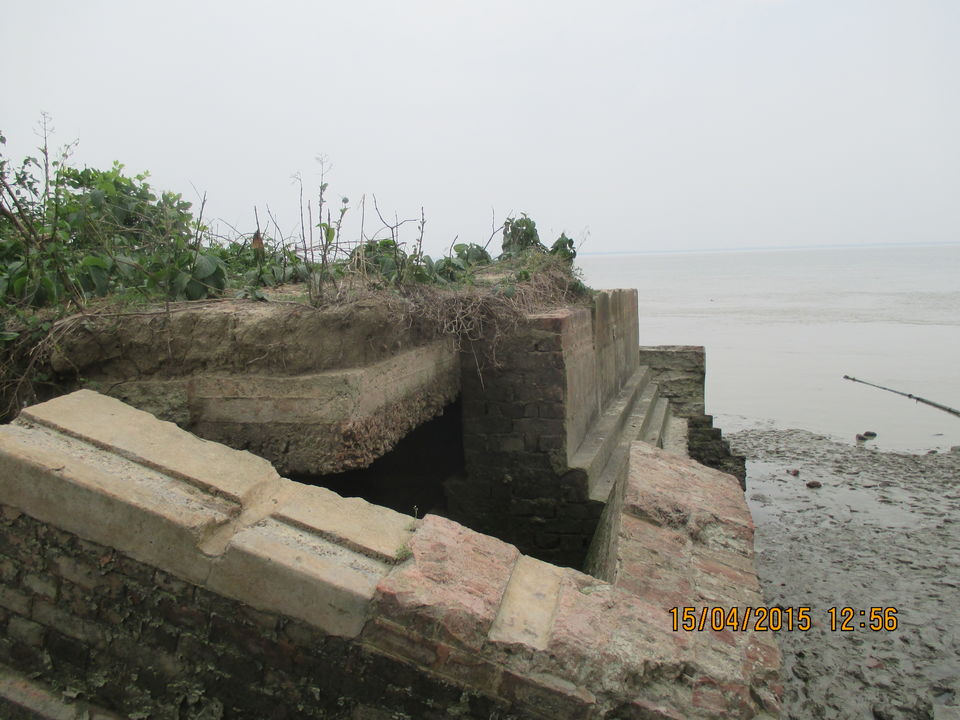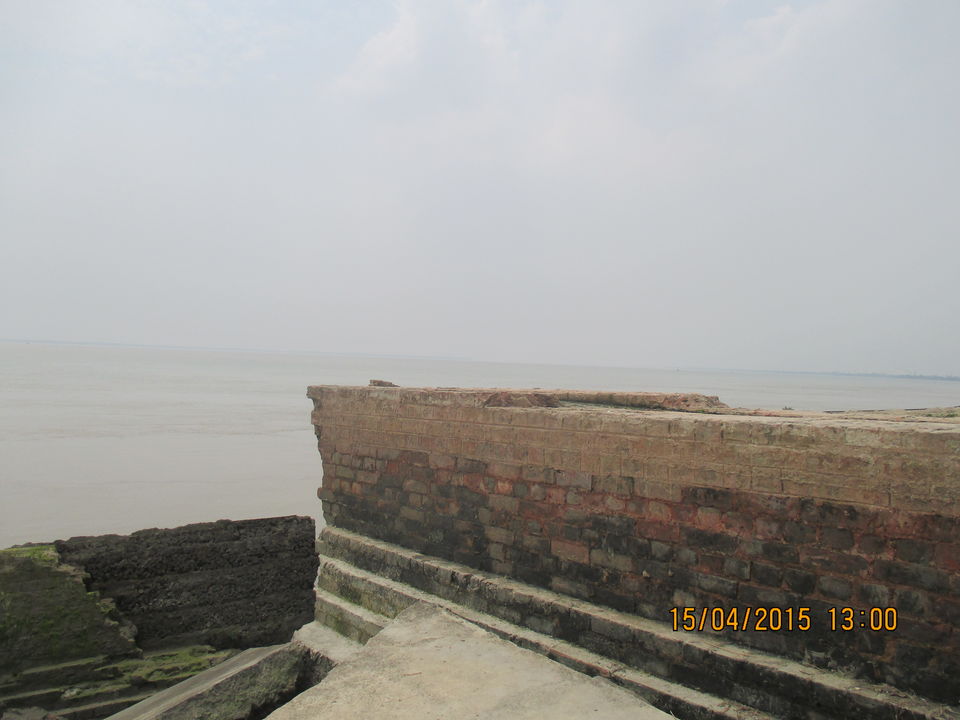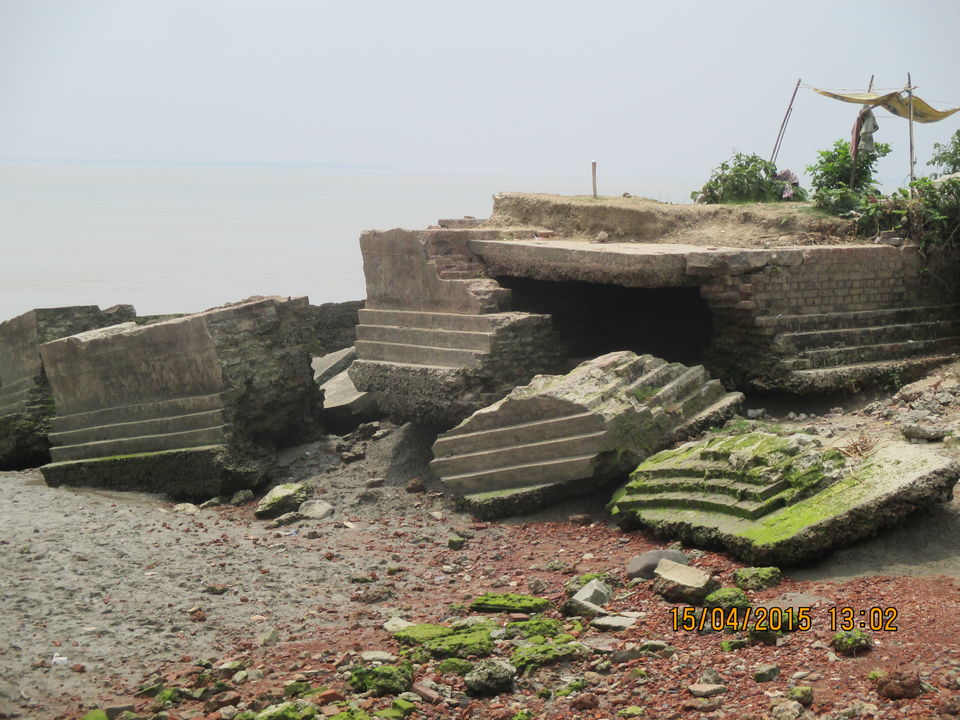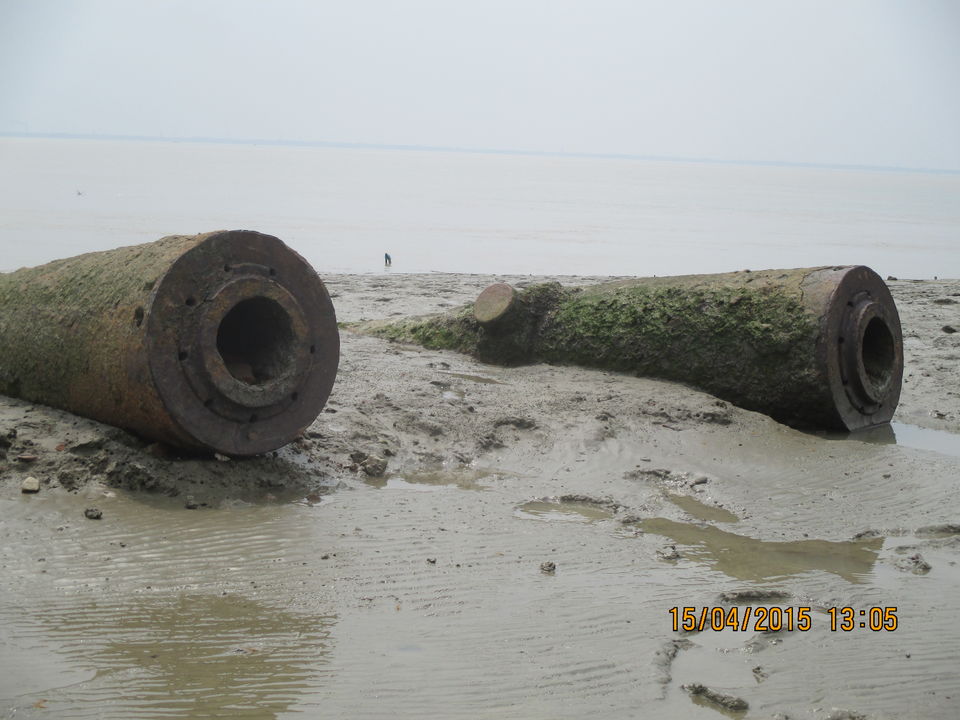 Nobo Borsho and a holiday. What can be better than starting a 'notun bocchor' with a visit to a new place. A few minutes of googling about a day trip from Kolkata and we zeroed it to Diamond Harbour. It is located about 50 km away from the city in the South 24 Parganas district along the river Hoogly.
A fort built here in the 16th century was what actually intrigued me. Also known as the Diamond Harbour Fort, the Chingrikhali Fort is reminiscent of the Portuguese pirates who built this fort during 1600s when they conquered the Diamond Harbour and made it their base for their network of conquered countries. The Portuguese utilized this fort to stay as well as a warehouse for all their trade commodities and ammunition. The fort is believed to have had 7 underground rooms and 5 cannons. 
Our journey to Diamond harbour started from Madhyamgram. In the first leg of our journey, a 40 minutes ride in a stuffed sub-urban train brought took us to Sealdah. We were to change our train here to continue our journey. As the train started moving away from the city the grey buildings in the horizon behind and the green fields ahead were a real escape to the eye. After about 1hour 40 minutes, passing through various stations we finally reached our destination. After enquire about what out next course of action should be, we decided to take a rickshaw van to the fort.
The Purana Kella, as the fort was known locally is a few minutes ride from the railway station. The van dropped us at the entrance of a sort of field and we were to walk from here. Over looking the river, this field would be a player's delight. At the entrance we were directed to go across the field and then pass through a broken wall to reach the fort. We marched on with full excitement but with each step our hopes were grounded. What we could see in front was just ruins. The fort that once stood here with full strength was being washed away by the ever widening river.
Read on blogger: http://goo.gl/1TqZGR