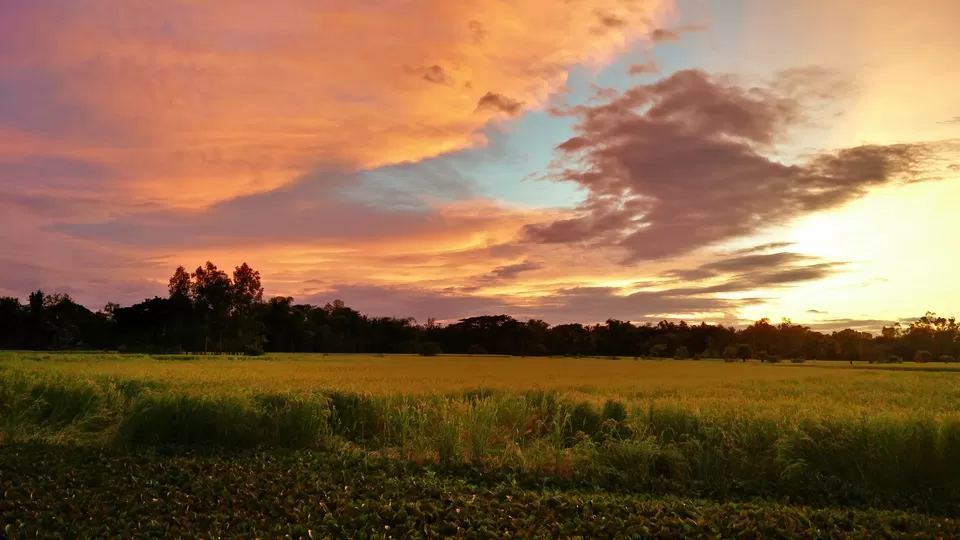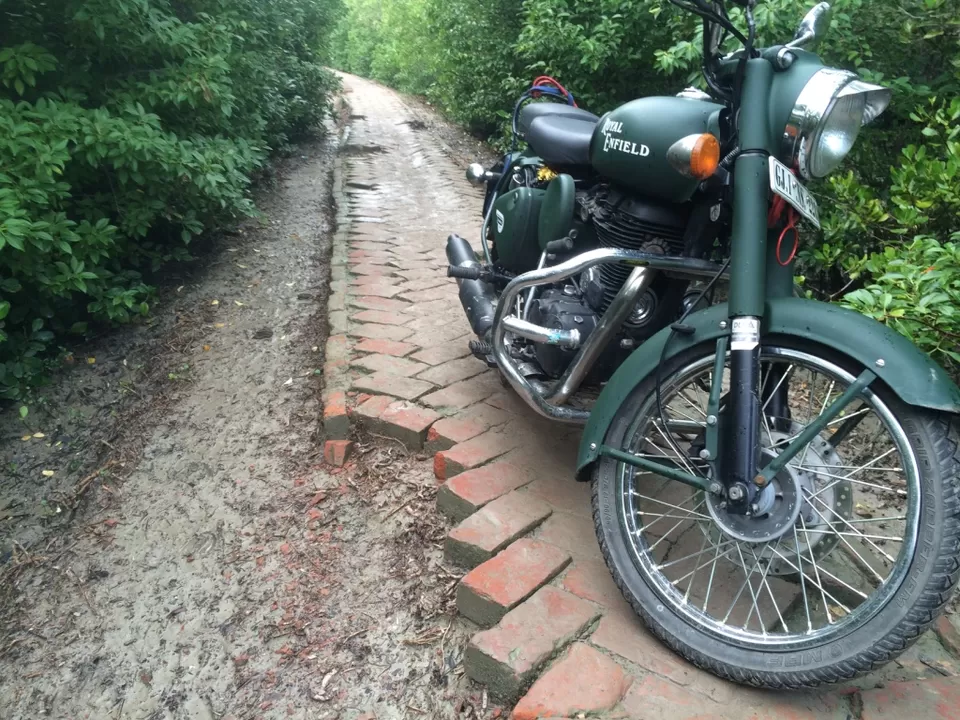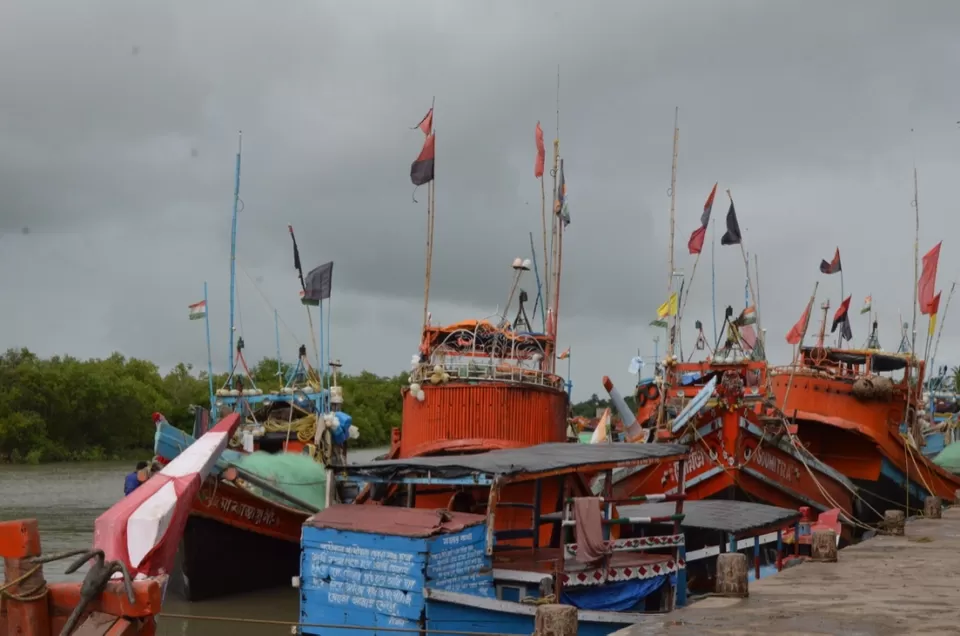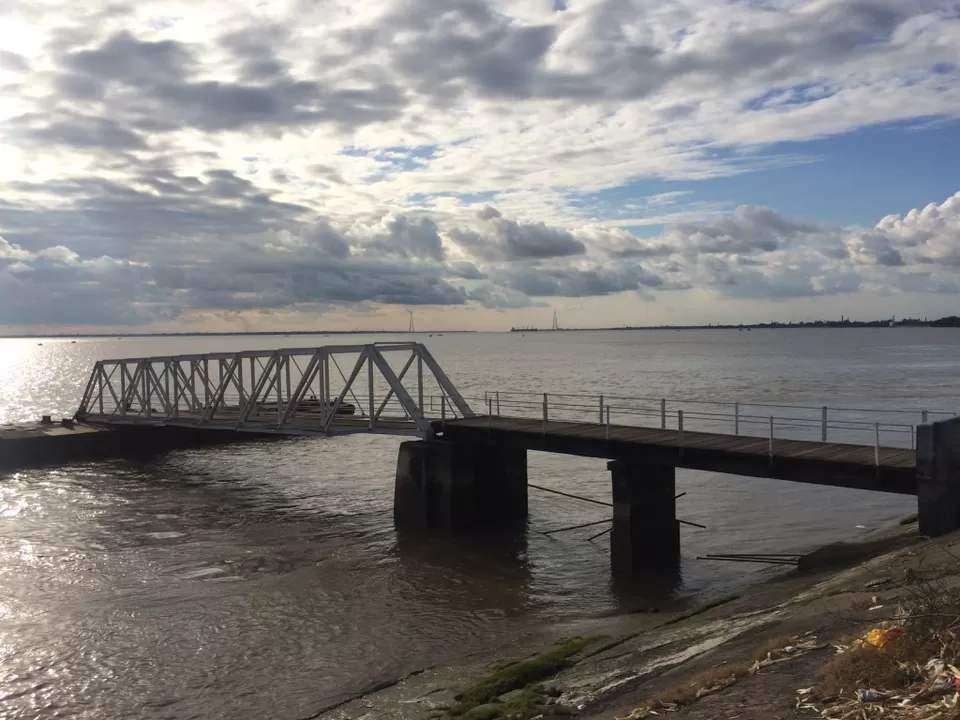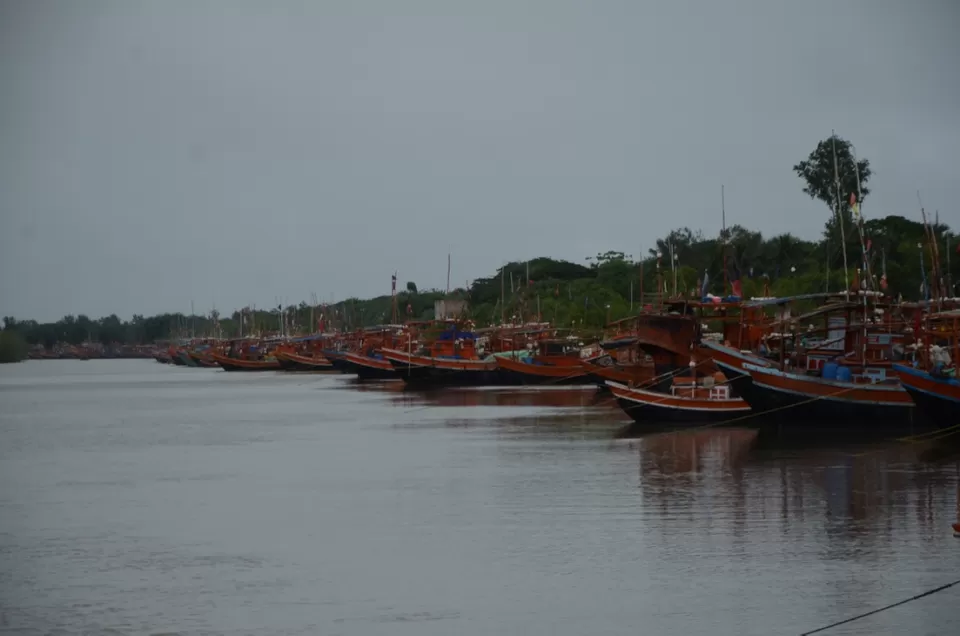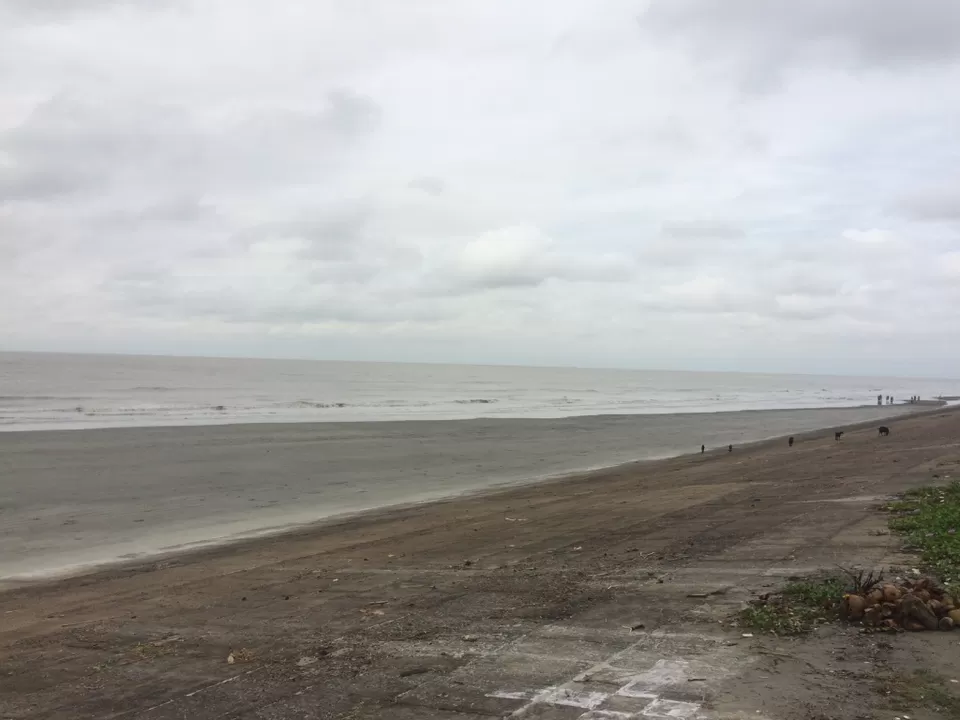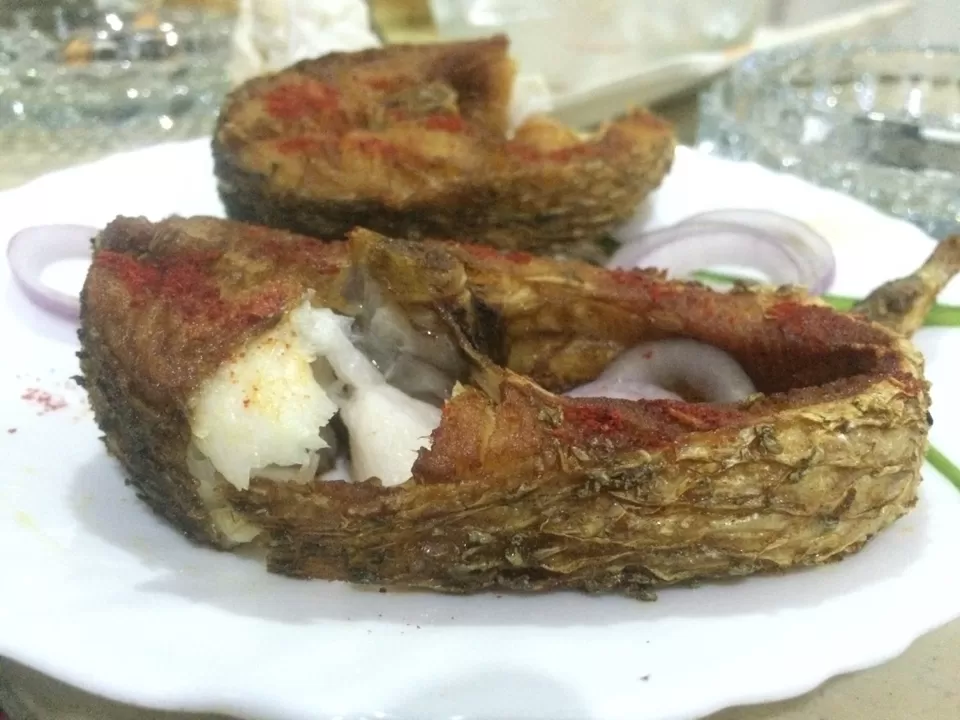 Weekend Rides from Kolkata
Having been here in Kolkata for almost 2 years now, I made some new friends. I realized only recently that one among them is as insane, as casual and as stupid as I am.
You must've heard of the phrase "Two of a kind"?
It is beyond the platonic similarities of physical appearance; it is the passion for the road and the wanderlust that we share that makes us that.
This one is dedicated to the barmy wanderer and my very good friend, Bibhujeet.
It had been a long while after the exhilarating Sikkim Silk route Trip. While getting busy with the daily chores that a man has to do to earn a living; we were both dying for a window of opportunity to pack up our things and get on the roads again.
One of my busy Wednesdays at work was interrupted by a string of messages that was just what I needed. It was my Odiya friend.
------------------
Isha: Hey wts the plan for the weekend ?
Me: Nothing as of now.
Isha: How about a ride....it's been long since we rode. (Isha, Bibhu were my co-riders when I did the silk route of Sikkim)
Me: Hmm...I never say no for a ride. But you know I just did the 4 capital ride and I am little tired. So I am game if it's a ride of 2-3 hrs.
Isha: Done then....You look for places & so would I .
--------------------
A rather pleasant interruption I say; Funny how things fall in place just right!
Given that I had done most of the short distance rides from Kolkata; I was wondering what's left on the list that is within 120kms radius from Kolkata.
That's when I got to Google and voila! there it was, Baikhali & Henry Island. The lesser explored place that was just too inviting to miss.
And just like that... it was decided. Henry Island it was!
Right after the Friday office, I packed up the essentials and rode over to Bibhu's place so that we could start early morning.
Since it was a pleasure ride..... there was no agenda, no itinerary.
By the time Isha joined us, it was a little late, so without any further delay, we hit the road.
The first pitstop was Diamond Harbor
Earlier known as Hajipur, this place (as the name suggests) was renamed Diamond Harbor during the British rule. Back then, it was used as a safe anchoring spot for ships setting sail into the Bay of Bengal and Indian Ocean. Although today, there are no piers or jetties at his location. All that is left is the hauntingly beautiful ruins of what used to be a fort and a spectacular view of the river.
It is at this location that, after the Rupnarayan river joins Hoogly, the river bends south and widens out to form a huge expanse of water. A little father, the Haldi river joins it. This is the only water body, which is not a sea or an ocean, which is wide enough and deep enough for ships to safely commute to land.
As we went on exploring the place, we found some interesting facts from past. In the earlier days, this place used to be a stronghold of Portugese pirates. The ruins of the fort of Chingrikhali (locally known as PuranoKella) that can still be seen, is believed to be linked with the Portuguese but some opine that the East India Company built it before they could establish themselves in Kolkata. There is also an old lighthouse nearby.
All the exploration got our stomachs rumbling with hunger and we decided to stop for some local food. We were offered egg toast and ghugni (chickpea curry). This is considered to be one of the most popular dishs in the eastern part of India Specially Bengal. It is a delicious curry made of mainly Chickpeas (Karaishuti).
Then we decided to cover the rest of distance without stopping.
It is 143 km stretch by road from New Town Kolkata. We chose to ride through Narendrapur, barupiur and joining NH 117. The road runs through Diamond Harbour and Kakdwip to Namkhana, where our bikes had to be transported across the Hatania-Doania creek in a special boat. Though there is ferry service is available from 7AM-11PM except from 12 noon till 1:45PM (lunch hour).The timings and the frequency of ferry were not suiting us so we choose the local boats. The fare for crossing a bike is approx Rs 30 + Rs 100 (including loading/unloading).
It cost us Rs.100becoz we rode Bulls which were heavier than normal 100cc bikes.
The creek is not very wide, just about a hundred meters or so, but is considerably deep allowing the movement of ships from Kolkata to ports in Bangladesh. The creek reduces the journey-time for the ships.
After crossing the roads to Baikhali was narrow but good. The ride gave us a beautiful country-side feel.
Although rains interrupted our ride, we managed to reach Baikhali by 8 p.m. After some good hunting for a nice sea-side hotel, we reached a nice one all drenched. The road to the hotel was really muddy and our bikes kept slipping. Reaching the reception was such a struggle that that Manager became kind enough to offer us the best rooms.
(The road journey from the fringe of Kolkata to Bakkhali takes about 3.5 hours and as much as 5 hours. However, crowded market places and occasional stretches of bad road can make your ride a little more time consuming. Some sections are very crowded specially early morning because of bazaar and later at the evening time, there are no by pass for these smaller towns.)
Since it was dark and raining we couldn't go to the beach.
For a weekend getaway, I felt confined now. But the bricks and mortar couldn't hold me for long. At around 2 a.m., when my co-riders were too tired to go out, I chose to jump the gates and go to the beach. (Don't expect someone to open the gates at wee hours)
It was a beautiful sight....there was not a single soul around & the sound of tides hitting the shore was just perfect. After spending some 15-20 minutes on the beach I came back and slept in peace.
Next morning, we set to explore the place.
Bakkhali is a seaside small town. Located on one of the many deltaic islands spread across southern Bengal, it has a 7 km long beach stretching from Bakkhali to Frasergunj; a twin beach, with gently rolling waves. Except on an occasional holiday the beach is not crowded. Even if one part is crowded on particular day, there will be plenty of barren pockets. A small stretch near Bakkhali has been lighted up. It is a hard beach suitable for cycling or even driving. One can take long walks and so did we. Bakkhali is unique in many ways.
The windmills in Frasergunj generate power for the small locality. These are visible from many places all around.The rickshaw van is the only form of local transport. Other means of transport are buses and trekkers.
With our bikes at our disposal, we explored nearby places as well.
There is a fishing harbour at Frasergunj and Benfish so if you like eating Fish it is kind of heaven to hog all kinds of sea fish.
We went on to visit the Henry Island. It's around 10mins ride from Bakkhali. Entry fee is Rs 5.
Henry Island is named after a European who surveyed land in the area in the late 19th Century. Dense mangrove forest parted by numerous canals covered the area then. There is no one to pry other than the red fiddler crabs dotting the shore. Lazing on the sprawling and deserted beach was very enjoyable.
There are 3 guest houses on Henry Island. If you wish you can stay there too. The lodges are named Mangrove, Sundari and Bani. Bani has a watchtower on the roof is very close to the sea beach.
These lodges belong to the Fisheries Department of West Bengal. For reservations, contact: State Fisheries Development Corporation, BikashBhavan☎+91 33 2337 6470. Have a look at the view from the watch tower and do walk to the beach.
The walk goes through a stretch of mangrove jungle accessed by crossing a small bamboo bridge.
The view from the Sundari Tourist Complex tower is excellent and refreshing. The credit for turning Henry Island into a holiday hotspot goes to the fisheries department of the state government which has set up a pesciculture project here. The fisheries department has dug more than 50 ponds occupying over 25 bigha on 100-hectare of land.
Other Places to explore:
JambuDwip – a small, uninhabited and forested island out in the sea, can be a thrilling experience. We planned to go there, but unfortunately, motorised country boat was not available due to low pressure in the sea and boats were asked not to venture into the sea by the monsson department,
Crocodile and deer park : Though its called crocodile resorvior all you could see out there is herd of deer.
BonbibiDarsan : You need not go to Sundarban to get darsan of Bonbibi . . The easiest way to visit the temple is to take a walk along the beach with the sea on the right and walk till the last lamppost and take a left turn into the Causarina forest leading up to the small shrine of Bonbibi.
Reb crab beach: Its d beach right near Bonbibi Temple and you get to see red crans in thousands waiting to hear a human sound or itrusion to rush back to their sea caves.
It was sundayevevning and as usual there was this calling of work and we started our trip back to Kolkata and reached Kolkata in 4 hours flat with few pit stops for nature's call and evening snacks at Diamond Harbour.
When I look back I realize, it was my Last Ride on my Bullet. I was planning to do away with my 4 year old bike and was getting ready for something new.
Bid farewell Zeus!
Till Next Time
Rider Panda
P.s. Special Thanks to Shweta for all the beautiful words. My official editor_writer for all my trips.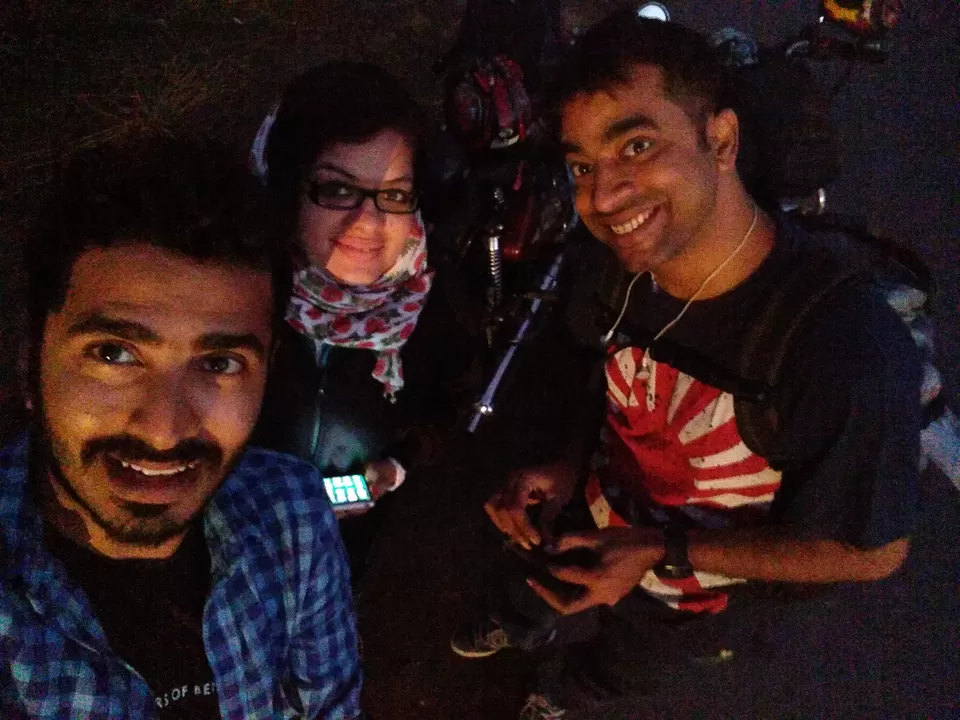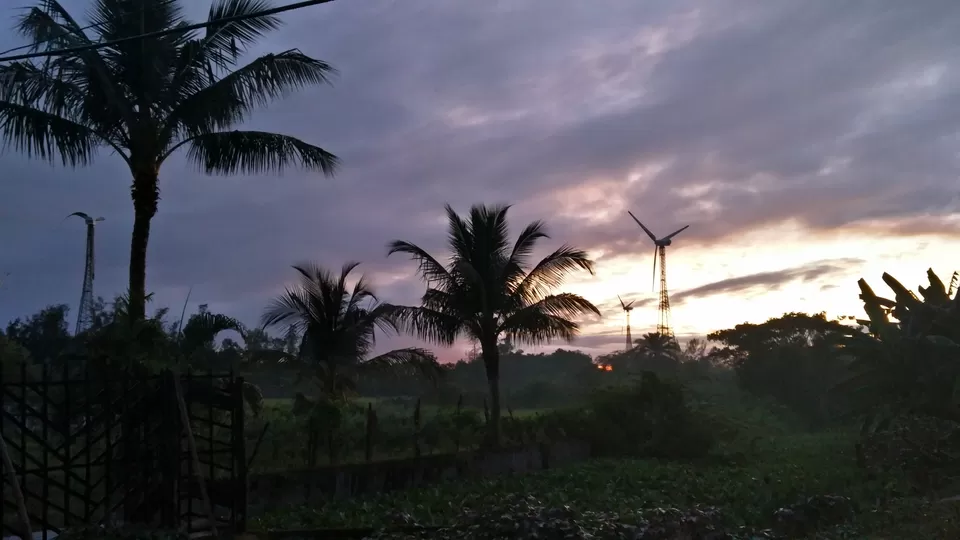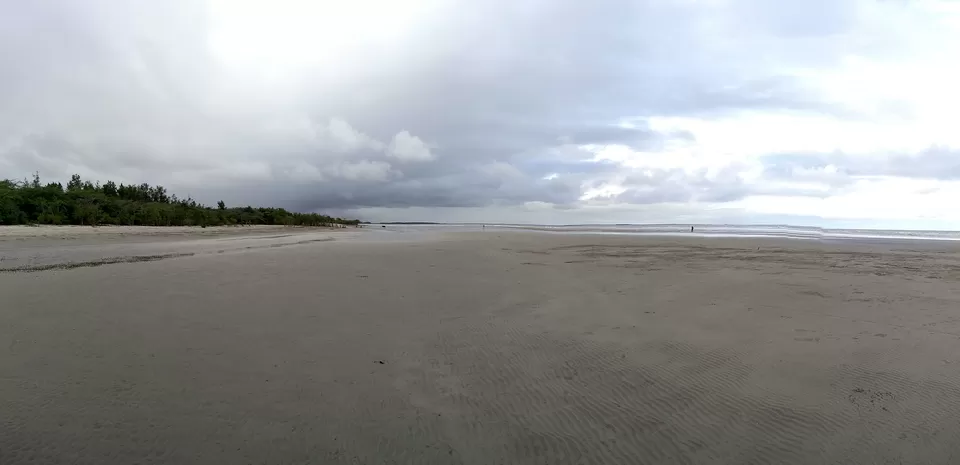 Bike Transfer on the boat