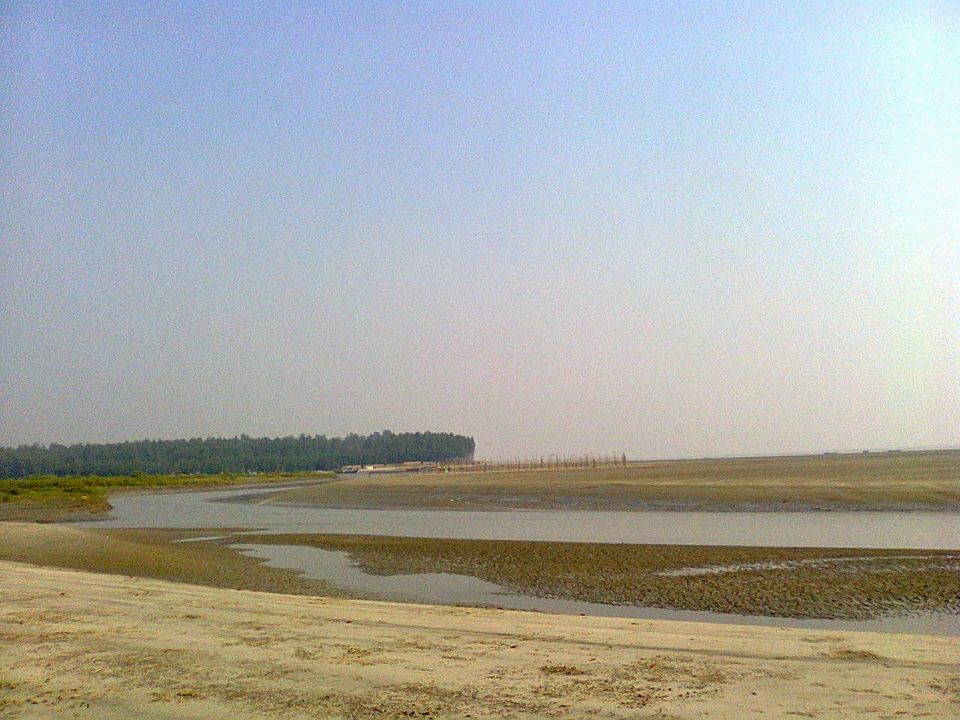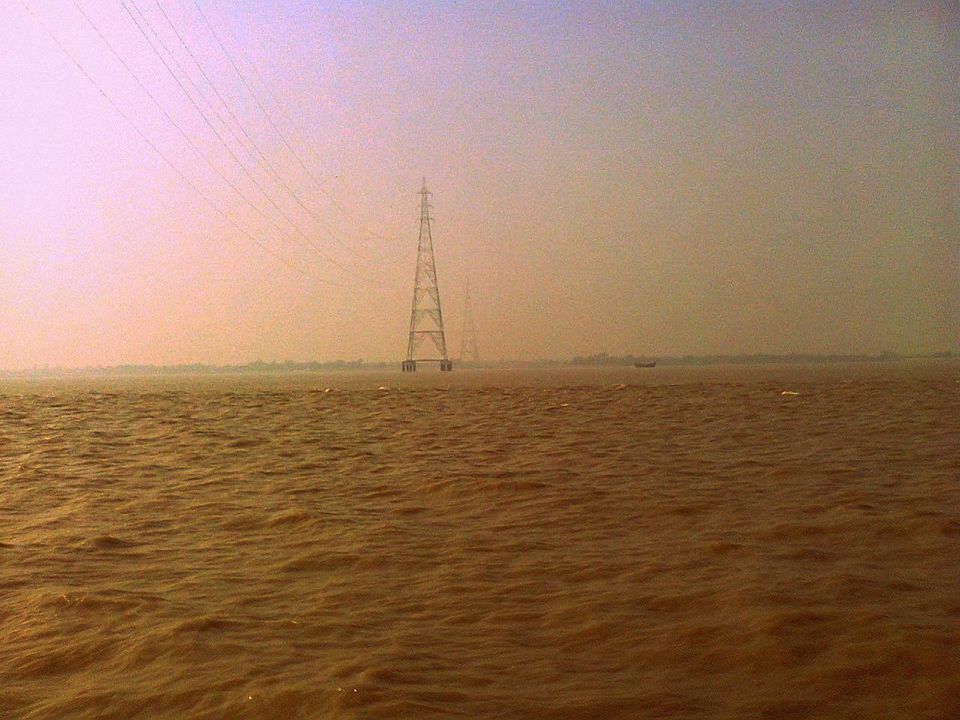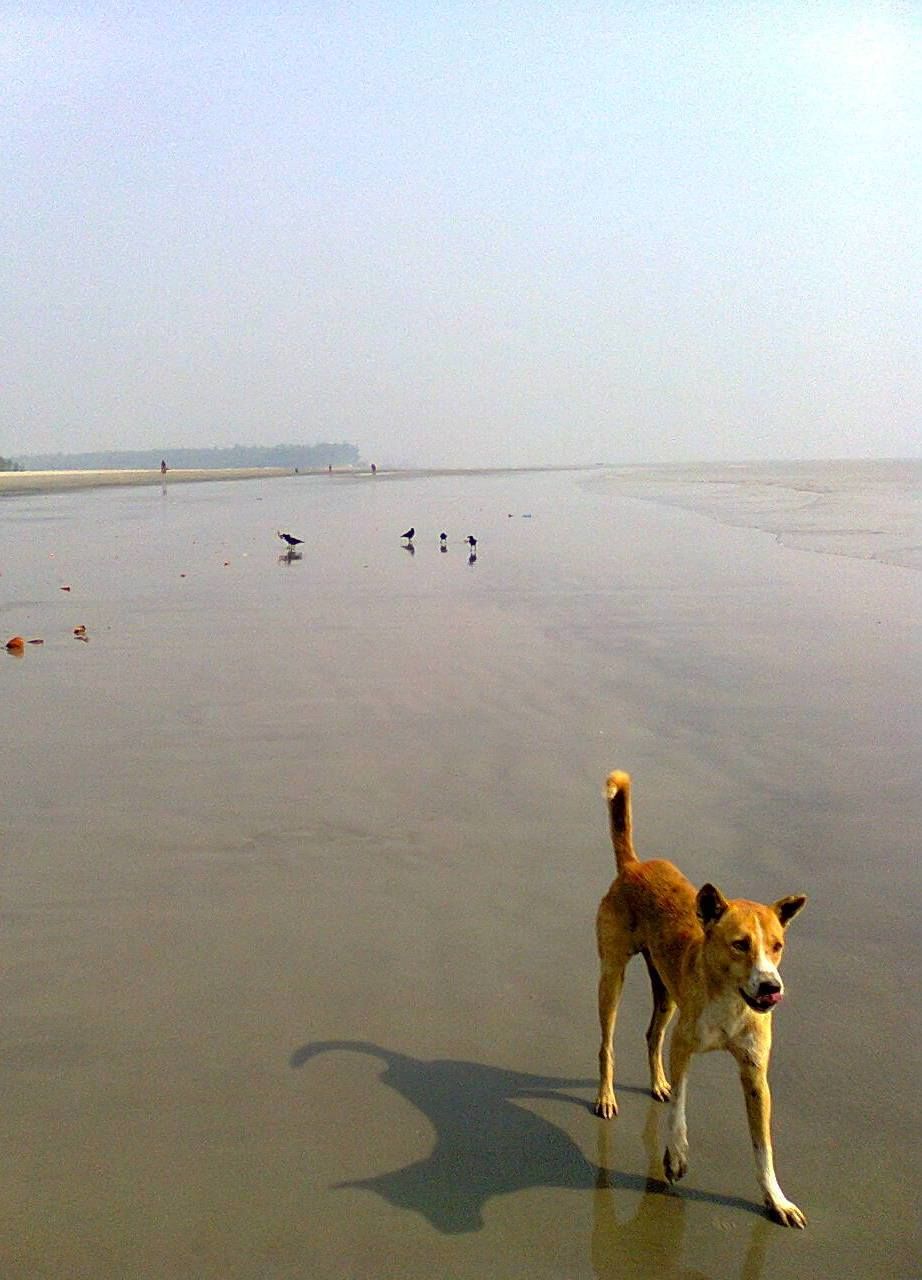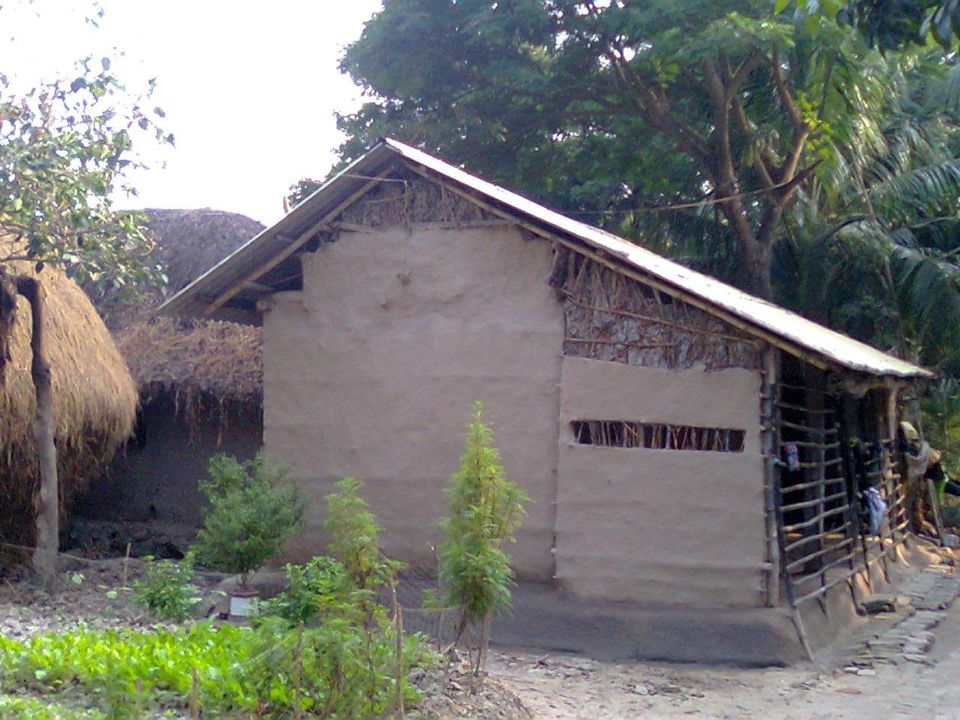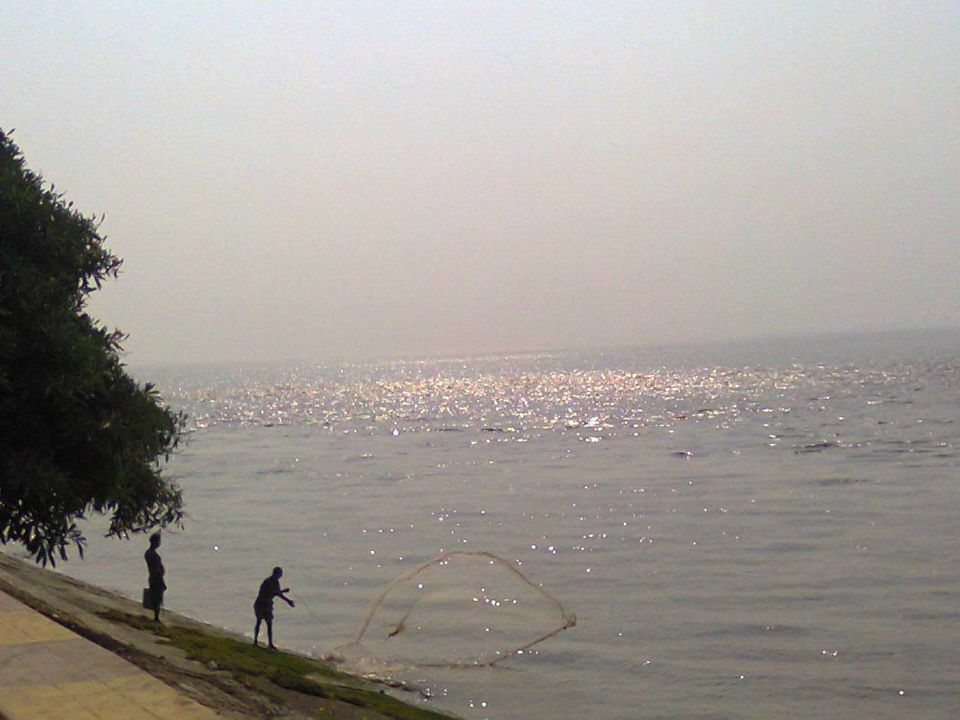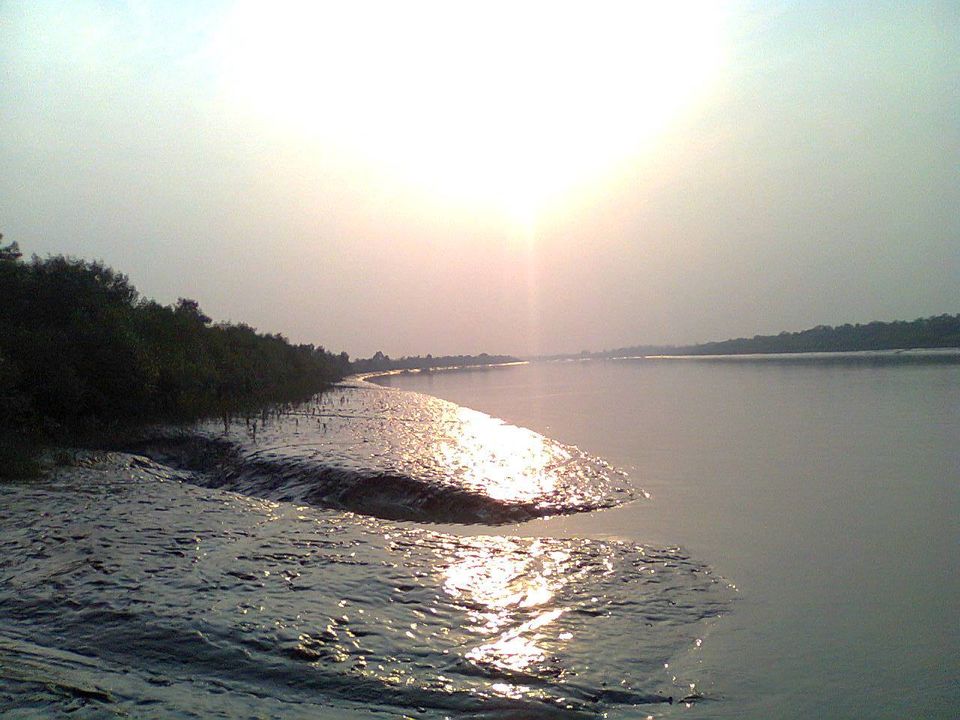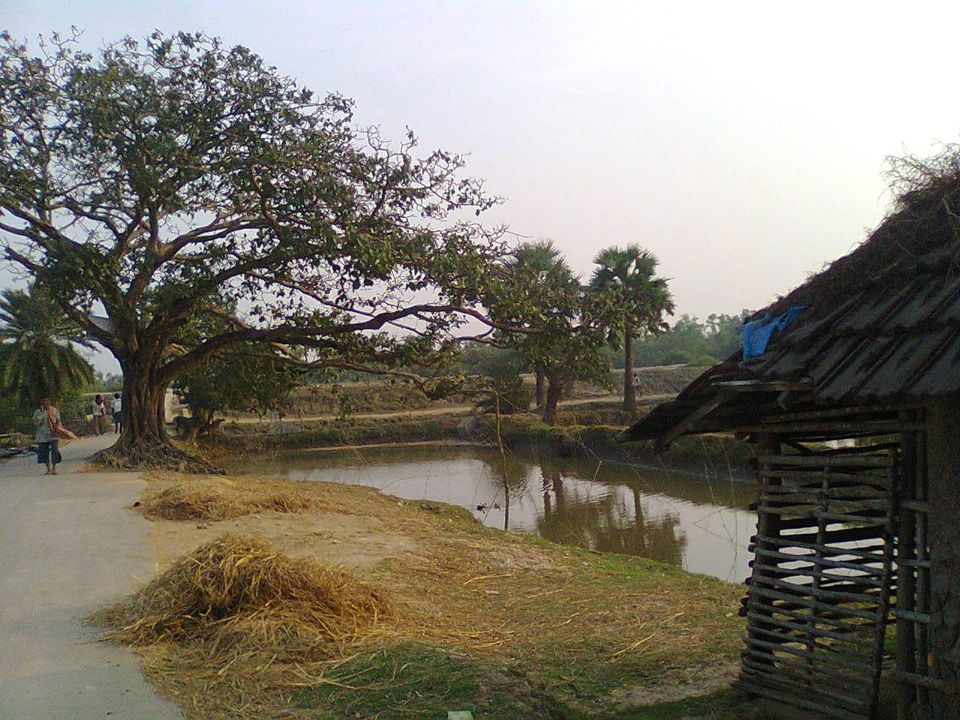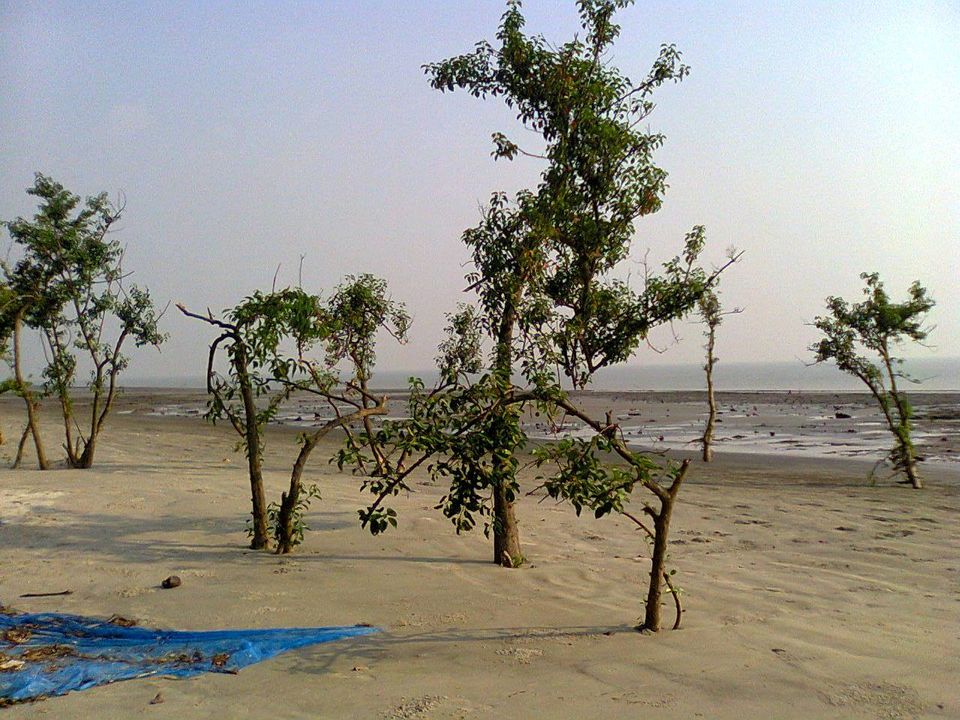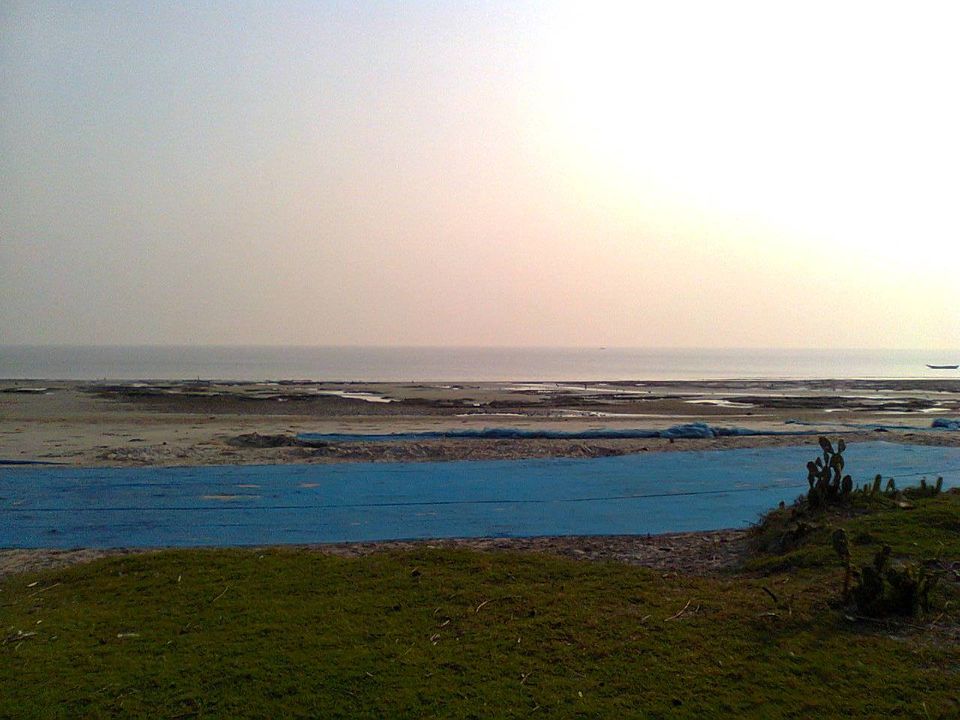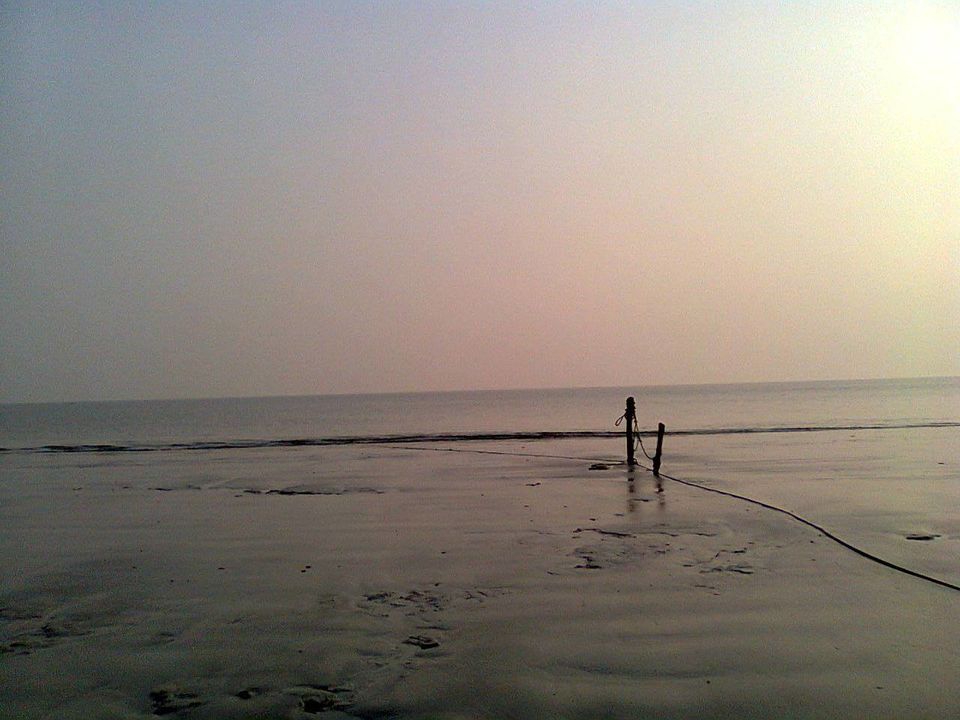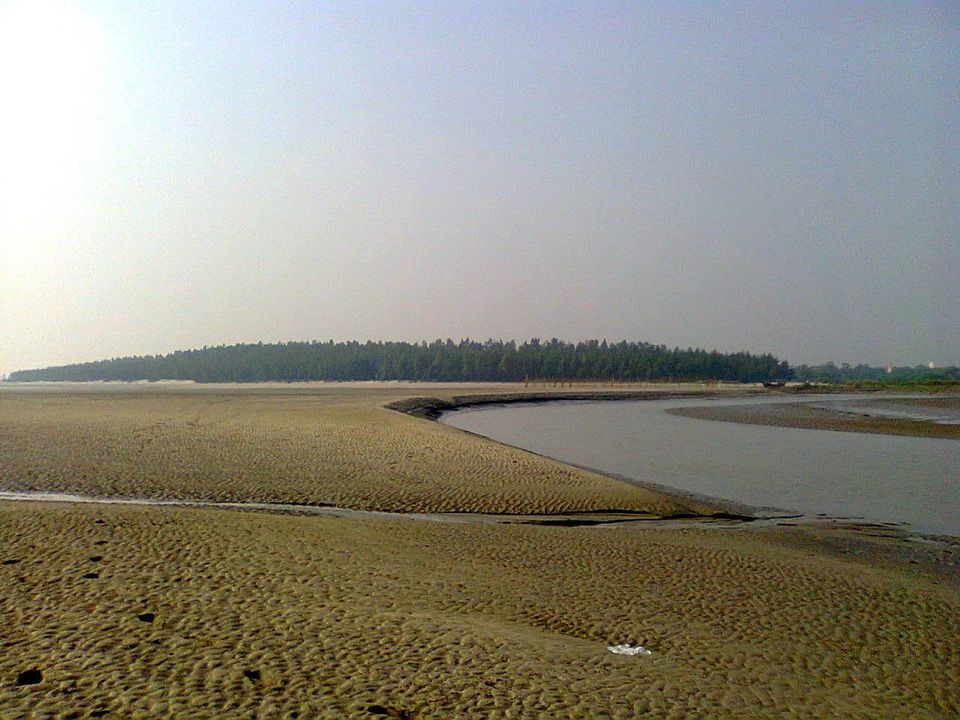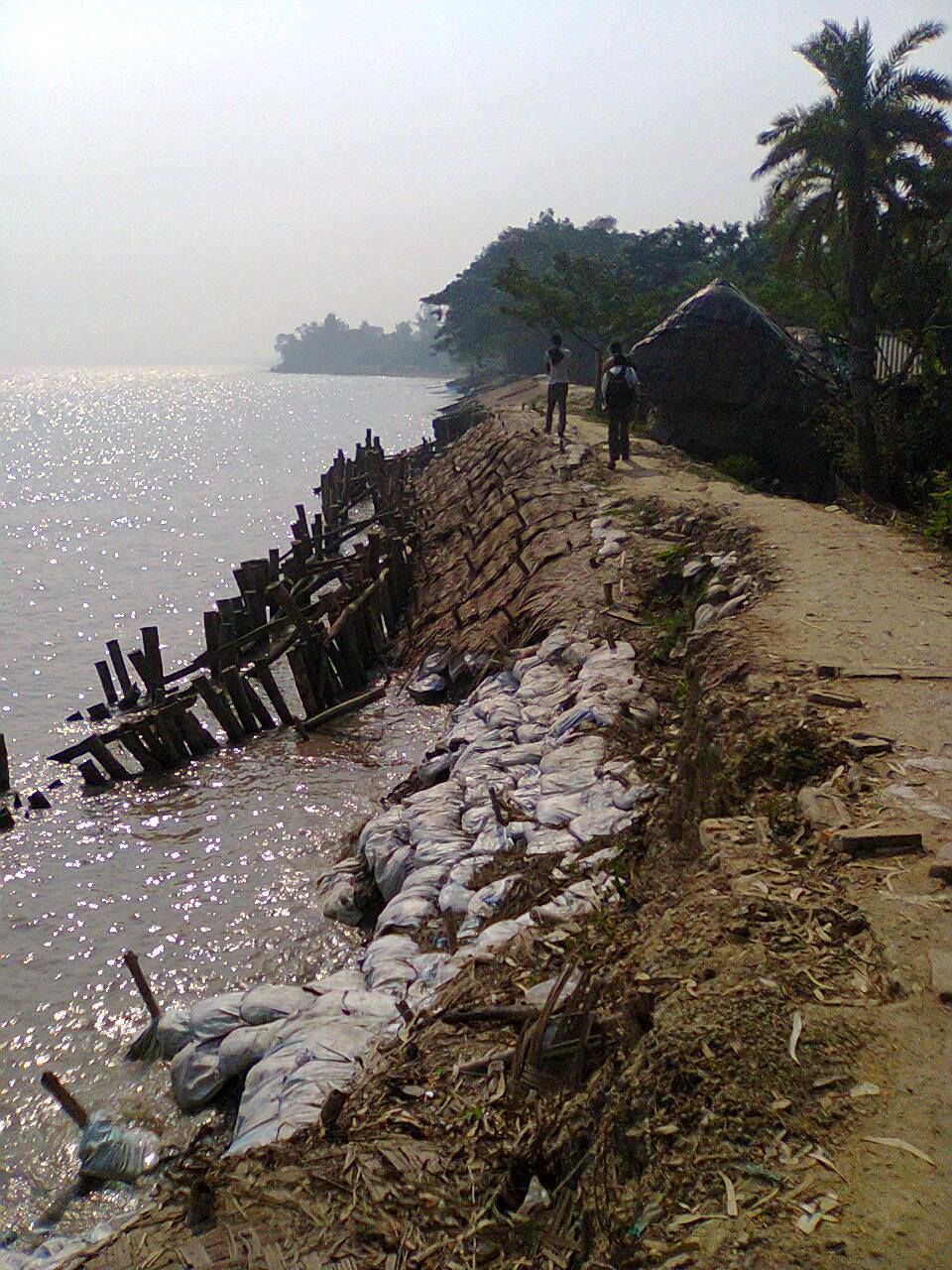 A walk through the old streets of Calcutta smoking weed with a friend. Hop into some random bar in the afternoon. Tuborg Green. Hospitality of old connections. JD Double Black. Climbing over gates and crawling through vents to reach back to hotel room in the night, only to pass out on the bed with shoes on. A local train from Gariahat to Diamond Harbour. Yellow, green, dancing trees, still water. Meeting newer people wrapped in smoke and inward gaze. Talking about Art and our poisons. There is a tune in the air (and a subtle beat) and we are tapping our feet like mad butterflies flap their wings.
After a night of whiskey, the morning sees us catch a bus to Nischintapur. A glass of fresh morning palm juice and lung full of holy smoke later, an hour of "rocking" journey. Nischitapur to ghat on a motorized thela ('Van'). Dancing suggested and rejected. Ghat to Kachuberiya on a launch. 30 minutes to cross the magnanimous Ganga. From Kachuberiya we get on a shared van. The driver gets busted on the way and vehicle is seized. We save 80 bucks. Get a bus. Manage to squeeze in. Reach Sagar Island. My first sight of Bay of Bengal. Some call this place the hell. The pilgrimage one makes only once in their lifetime. Amazed. Serine. And forlorn. We wander for hours on sand, in water. Wade through streams. Cross to lakes. The low tide island. A dead ray fish caught in the fishermen's nets. Goats. pine groove circle. Pagol babar pagol gaan, mad Sadhu's mad song. Darkness falls.
Rolling STONED gathers no moss. A bus from Diamond Harbour to Bishnupur. One and a half hours. The road wakes us up. The smoke trail starts at an old shamshan ghat. An auto-rickshaw to Raidighi. We squeeze in with six other passengers on to a motorized thela (they call it a van) to Jatar Deul. Along the green, golden crops, the two-storeyed mud houses, black duck and white duck, ponds, staring kids, palms, dhan, beans and cows. We reach Jatar Deul, an 11th Century Shiva Temple/ Buddhist pagoda built of burnt mud bricks. We smoke some weed in His honour. After a while we join the village road. An hour walk through, we reach the dam. Mangroves and mud. A narrow road reaches to Moni river. End of path. We take a boat. Reach the other side. District Kultali. Some place, some where. Wait for more passengers. The auto-rickshaw loads 7 passengers. I hang on the right. Through fields of green and gold we reach Joynagar. Another auto-rickshaw to Mandirbazaar. Night falls. Amabasya. Into the moonless night we travel again on a motor 'van' to Bishnupur. A game of light and shadows. Couple of guys give us a ride on motorcycles to Hotu Ganj. We start walking towards Diamond Habour in dark. 10 minutes later we wave down a bus and board. To Diamond. Yes, jaabe. Good trip but amazed that I remember any of it.
Frequent Searches Leading To This Page:-
sagar island in west bengal, sagar island west bengal hotels, islands near west bengal, how many islands are there in west bengal, west bengal islands