Where to this summer ?
Dubai obviously !!
A Go To destination for every Delhi resident
I am not very fond of the middle east. As a proud feminist, the whole concept of women being second citizens in their own country is not something I am very comfortable with. Such is the world we live in.
I don't mean to offend anyone with these remarks but I don't intend to sugarcoat it either.
Though never judge a book by its cover. This May I decided to visit the land of dreams for many people.
Did my internet research. Do and Don'ts of the place. Dress code. What to see , where to eat and what all to shop. What I came across are different views and observations. All very vague. Nothing very conclusive.
I am not very fond of travelling alone, so two very lovely/crazy women joined in. Our first ever trip together. All of us a little apprehensive and watch full of our actions. The politeness and formality didn't last for very long ???? By the end of our trip our conversations started with ridiculing each other and thats how friendships should be.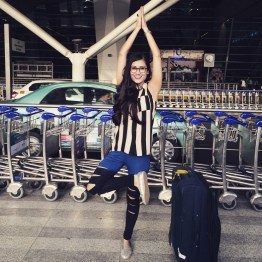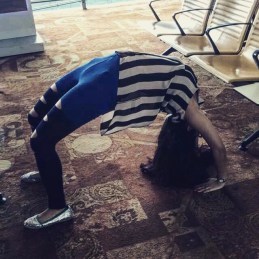 Some Airport Yoga
Air India express with its very cheap tickets was a win over the fancy Emirates airline. I have travelled a lot of airlines, and if you are not in first class or business; they're all the same. Its a new low cost airline started by Air India, so not too many people know about it. As my dear friend Sans (coined after Sansa from Game of thrones by yours truly) put it, the gentry was more family and less labour. The seats were all right, leg space sufficient enough for my height and the food atrocious. We weren't expecting gourmet meals , so no hearts were broken there.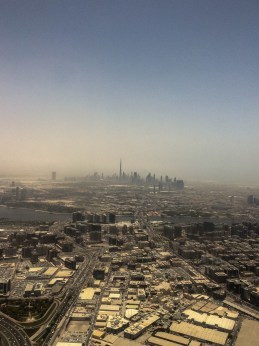 The first glimpse of Dubai from the aircraft was vast lands of sand. Leaf like shapes came up from time to time, which were actually roads. As the sands disappeared, tall stick like figures appeared. They look like lego blocks from the top, stacked one on top of another. Clustered together in weird shapes and sizes. After our very bumpy landing, it was time for our 4 day extravaganza. If you are ever travelling in a cheap budget airline, don't expect a fancy duty free. These airlines get the shabbiest terminals and you just have to make peace with it.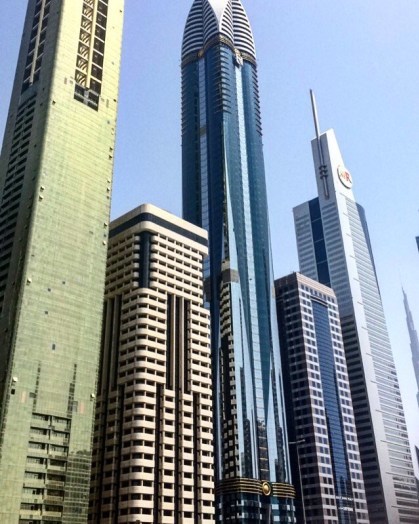 On first sight Dubai is all buildings. Rows and rows of buildings. Its truly a concrete jungle . A man made world on a desert Island. Every building is unique, every building shows the artistry, science , architecture, planning gone into it. Its a human marvel that will leave you speechless.
After our half an hour journey of driving through vast road, we reach our hotel. 4 Point Sheraton on Sheikh Zayed Road, was a delight for sore eyes. Downtown Dubai, the location couldn't be more perfect. 5 -10 minutes away from every thing. In real estate its all about Location Location Location . Its got the location.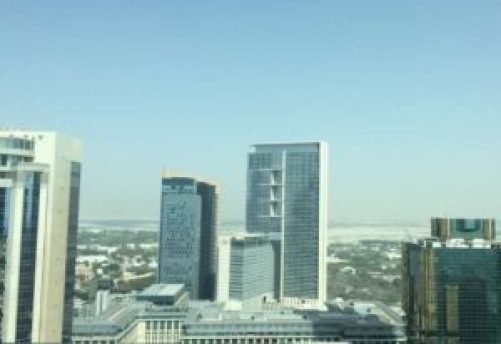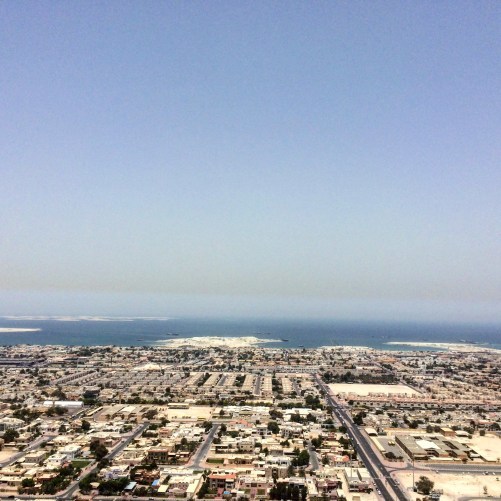 We had taken an apartment with a jaw dropping view. Our home for the next 4 days. Between the three of us it came up to 20k Indian Rupees per head.
All in all, around 17k for the air tickets and 20k for the hotel. Bank Balance stable.
So next time you want to plan a trip to Dubai, check out 4 Point Sheraton and Air India express. This is not sponsored, I am not getting paid to promote them. They probably don't even know I exist. Good service should be appreciated, hence the shout out.
Day 1
Lunched at Wagamama . Super delicious food . A fond remembrance of another great city I was madly in love with. But like all great affairs; London and I had to end and never to meet again. I am not kidding, I squealed when I saw Caffe Nero.. Squealed
Got ready for our fancy night of debauchery. Pre drank and pre drank some more.
Arrived at BOCO at DIFC. Loved the vibe !! Food portion slightly minuscule for the price. But then again its a high end restaurant, so small portions are a given.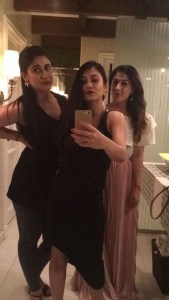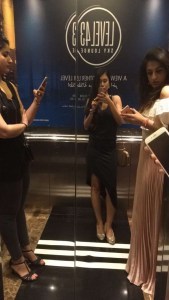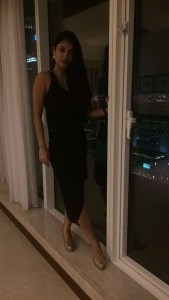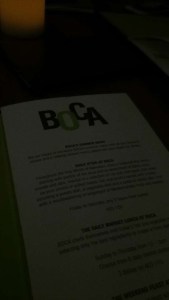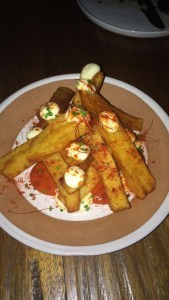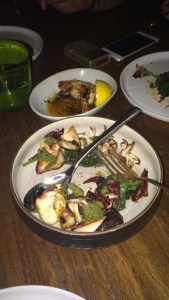 Lets just say it. Its an Arab country, and how much ever the rebel side of me doesn't care about what I wear and what people have to say. When you are in a foreign country, its courtesy to abide by their customs. Hence we weren't very provocatively dressed. Well we weren't, the rest of Boca party were dressed the way they wanted to be.
Dubai is that place; the place were almost everyone can co-exist without offending sentiments. But avoid wearing skimpy clothes in a local market or souk. Malls, restaurants, hotels are fine.
It was time to get our dancing shoes going. Next destination Mahiki on Jumeirah Beach Road.
I haven't had alcohol or done the night club scene in a very long time . So it was a pleasant surprise, till I had to make a dash for the loo. I'll spare you the gory details. No I did not puke, I just needed some air and needed to sit. I am getting old and heels hurt. The girl likes her comfort period.
Day 2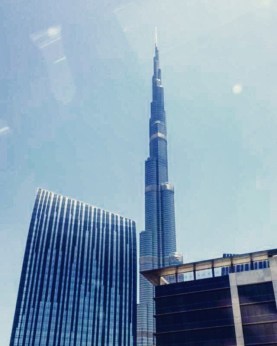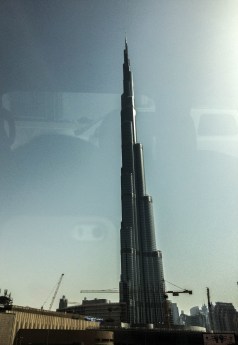 On our way to our ultimate destination The Dubai Mall; we spotted the lovely Burj for the first time. It was love at first sight. We had pet names for each other. I lovingly called her Khals (no I am not mad, I have a warped sense of humour, thats it) . Plus its a very pretty building that sparkles at night, just like the Eiffel Tower. How can you not fall in love with that..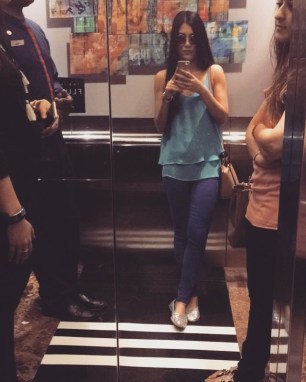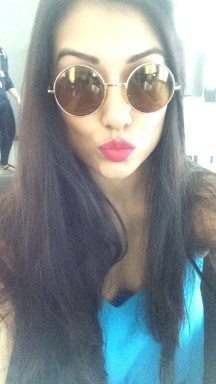 Dubai Mall was my doing. Sea of people poured in from all sides as we entered. Its total mayhem. I don't like crowds, they give me anxiety so you can imagine my state.
Lunched at The Cheese cake factory. Died seeing the portions. Judged everyone for eating a whole platter all by themselves. Three of us shared 2 dishes and that too we couldn't finish. Shame on us.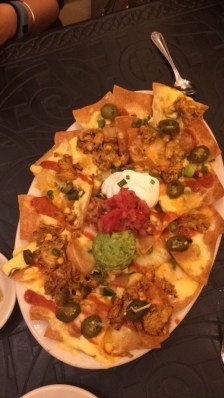 Word of advice - Don't shop on a full stomach.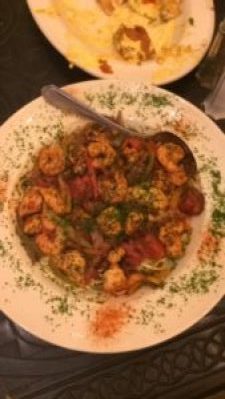 First stop Sephora, last stop bankruptcy. That's all I've got to say.
Spent 8 hours in the mall, walked 10 kms, entered every shop, bought only makeup. Shake Shack for dinner. Quick ride home. Shit shower shave and we were ready to go partying again, at 2 in the morning (we had clearly lost the plot).
Places in Dubai are open till 3 Am btw.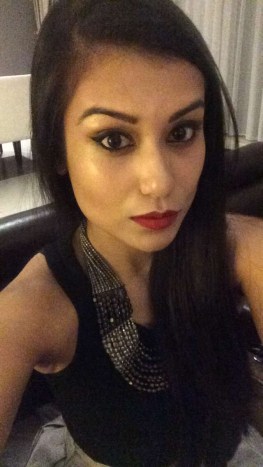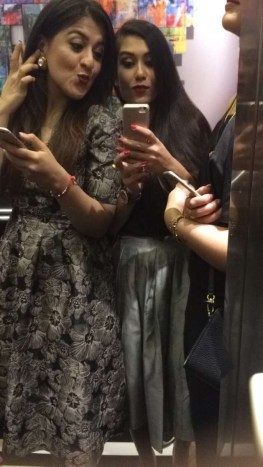 All Dressed up and no where to go
Unfortunately for us, we were kicked out of White- a very fancy night club. Can't give more details, didn't get to enter. The club bouncer literally shooed us away. Didn't have enough cleavage between the three of us to get in. What to do !
Big shit, we went back home. Got drunk, laughed our ass off, stayed up till 6. All and all it was a fun night ????
Day 3
MALL AGAIN- WHYYYY
By now I was done. No more mall for me. But my friends wanted to go to another mall, so we did. Mall of emirates is definitely better than mall of Dubai. It's a better lay out, not too many people, amazing discounts.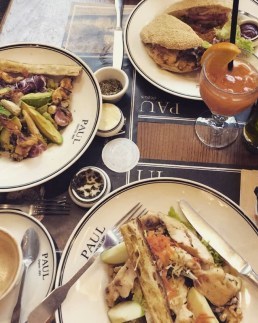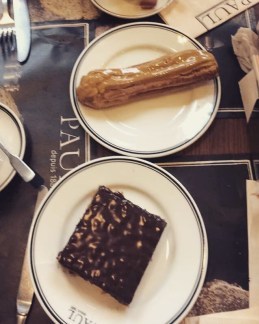 Lunch at Paul. Drooled over the desserts. Stuffed our faces once again and then this time only 5 hours at Prada. By the end of the day Prada sales people were our second family.
What I noticed and I think its important for me to mention is that in Dubai, people working sales are very courteous. I've been to a lot of countries and entered many high end stores. Most of the staff members in these places are obnoxious. They treat you like shit . Europe is the worst, second to that is America. They see brown skin people, and feel its their birth right to treat us like Julia Roberts from Pretty Woman ( if you don't get the reference, go die ). But thats not the case in Dubai. I was very impressed with the level of care and attention Prada personnel showed. We spent 5 hours over there, and not for a single minute did I see irritation or a bitchy attitude. Sweet cordial nice people. Sasha at Prada if you ever get to read this. You are one amazing woman, keep up the good work.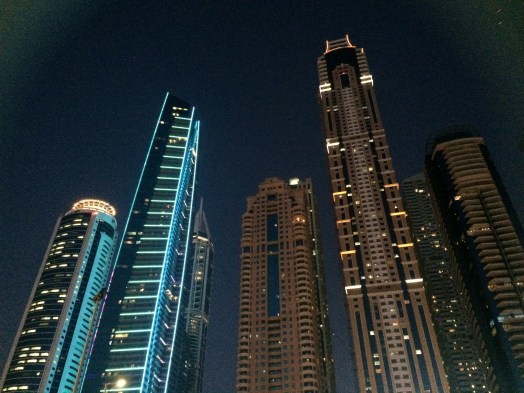 With our mall trip over we headed to this beach side club called Barasti. Where yours truly was asked for an ID. Highlight of the trip. Why the excitement, I am 27 and I was asked for an ID. Youth prevails. Can't help our obsession with looking young .
I love the sea, I loved this place. Chill relax, do hookah, have french fries. Make merry.
Day 4
WEEEE
By now our love affair with Burj had intensified. She became a stalker. Wherever we went , she was there. Monalisa's smile, followed us everywhere. Till we reached the desert and she deserted us.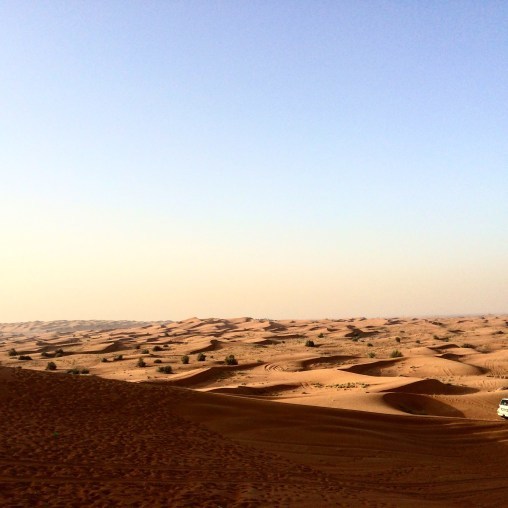 Sand Sand and more sand
The dune bashing, bashed the three of us black and blue. The twist, the turns, the flips . The full on Punjabi music playing in the car, thanks to my full blown Punju friends. Yo yo honey singh in the house added to our Weee squeals. We stopped in the middle of no where, took pictures , took more selfies. Let sand enter every orifice of our body . Got into our car again and off to a camp site for some belly dancing and grub. The dune bashing was fun, but standing in line to get food was not our cup of tea. That's what all these tour packages do. If you are interested in one of these, I would suggest avoid the camp just go for the bashing.
The trip finally concluded and it was time to face reality. Our flight was empty. We came back sleeping just like fancy people do in first class.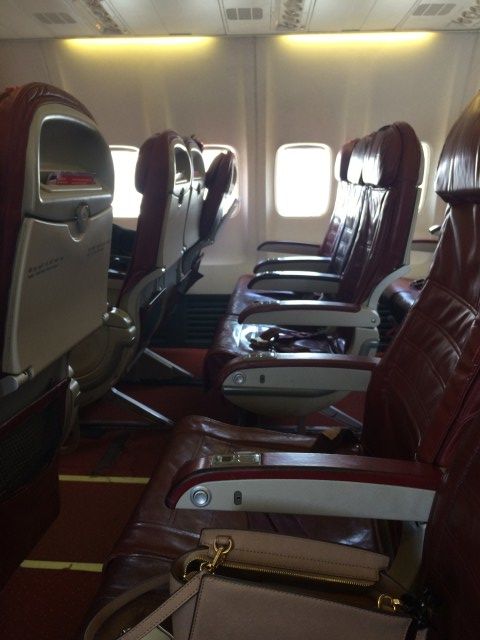 All and all it was a fun trip. The company was amazing. The food was on point. The people were very nice and friendly. We were talking in Hindi with everybody.
Would I visit again, probably not. I like a country with a bit more character and history. Dubai is fancy no doubt , but lacks character. Its a good shopping destination but besides that there's not much to it. Thats my opinion, I could be wrong. May be I didn't explore the authentic side and a second visit is needed. But for now Au Revoir Dubai..
You're pretty as a bell
And Burj you are my spirit animal. Our love affair is eternal
Ok Bye
This blog was originally published on Yogasini.
Frequent searches leading to this page:-
Dubai honeymoon places, Dubai honeymoon holidays, honeymoon packages 2020 Dubai, abu dhabi honeymoon package, Dubai vacation packages all inclusive, Dubai local tour packages