Location, location, location! When I initially began researching hotels for my stay in Dubai, the feature that was most important to me was location. Dubai is a metropolitan city with gorgeous architecture and many options to choose from when picking a hotel. I chose to stay at the Shangri-La Dubai and I am so happy that I did. Not only are the views second to none, but, the hotel achieves an oasis-like serenity in the heart of the city. From the moment I walked in, my eyes were immediately drawn to the grand high-ceilinged entrance way. The interior wall of the lobby had an incredible facade of rolling wavelike curves flowing across the entire surface. Everything looked exquisite. The hotel is close to all of Dubai's main attractions and is just a 15 minute ride to the airport as well as close to transport links making getting around the city convenient.​ The five-star hotel does an impressive job meshing the cultures of both the Shangri-La brand and the United Arab Emirates. During checking in, I couldn't help notice the wall behind the front desk.The wall was a collage of classic books with their covers torn off showing the exposed pages in a 3D mural of iconic literature.
To the left of the main entrance, you will find the Lobby Lounge which displays an elegant environment ideal for a business meeting or quick snack between activities. To the right of the entrance, Dunes Café offers an all-day dining experience with food from world renowned chefs. I stayed at the Shangri-La Dubai for two nights and both mornings I enjoyed my breakfast at Dunes Café because of their delicious buffet!
​
The hotel recently had a face lift so if it's been a while since you last visited, make sure you check out their new look. An elegant retreat is how the Shangri-La Dubai summarizes their hotel and I couldn't have said it better myself. Marble, gold, grand chandeliers and exotic flowers decorate the interior of the space. The minute you walk into the hotel, you almost forget that you are in one of the busiest areas in the Middle East. The energy at the hotel is tranquil, yet rejuvenating, making it the perfect place to come back to after a day of exploring!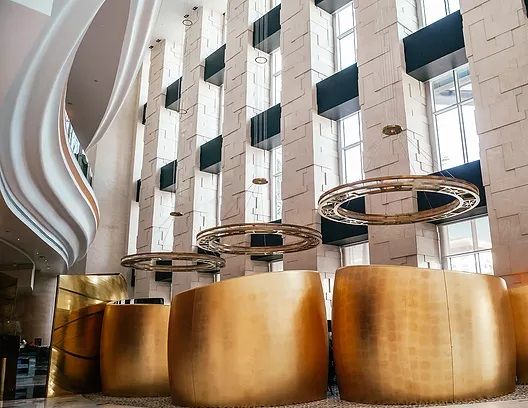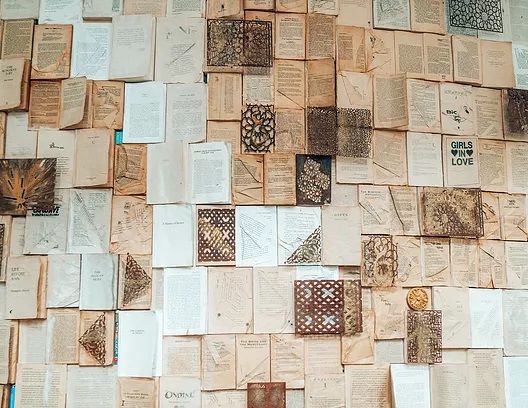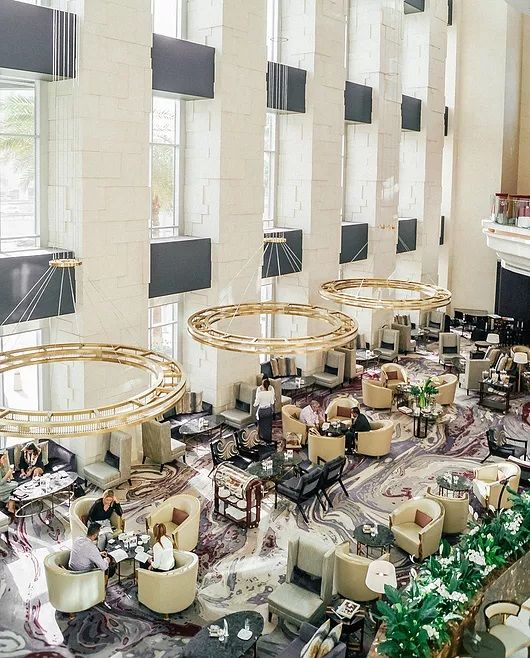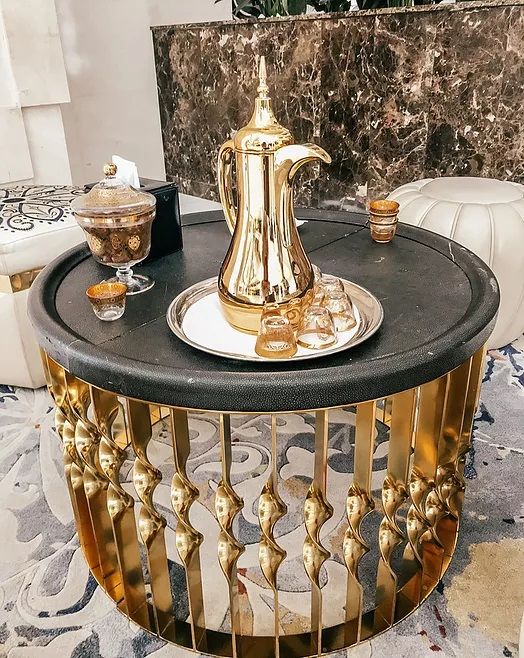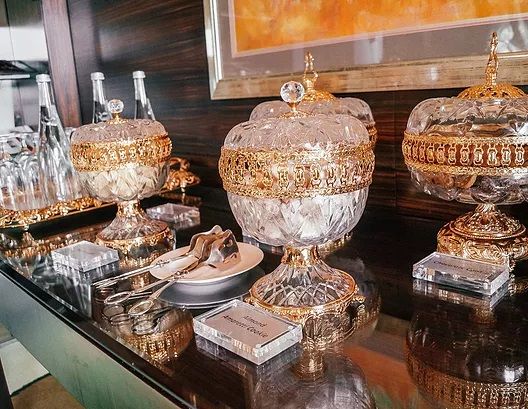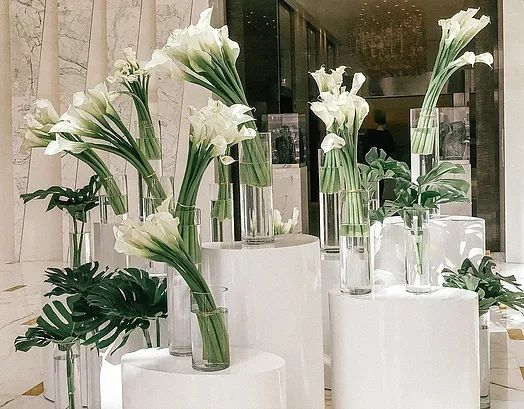 Pool and Spa:
My absolute favorite spot in the entire hotel and one of the best views of the city is the pool that is located on the 4th floor. This is one of two pools, the other, located on the 42nd floor. Only Horizon Club guests have access to it. Being a part of the Horizon Club has many perks including private check-in and check-outs, access to the Horizon Club Lounge that offers daily refreshments and access to a private infinity pool. Also on the 42nd floor, there is an outdoor terrace that has sweeping views that extend for miles. Take my word for it, you want to be up there at sunset, you won't be disappointed :)
The pool, located on the 4th floor, has chic surroundings with bubblegum pink accents and a relaxing ambience. The space has lounges perfectly aligned to view Dubai in all it's glory, including the Burj Khalifa. There are couches with tables so that guests may enjoy a fun lunch from the restaurant, ikandy ultralounge. I indulged and had a delicious mocktail called the Arabian beauty consisting of fresh kiwi, mango, and strawberry juice! I also enjoyed a Tandoori pizza and a caramelized thin apple tart for desert. My belly was full after a delicious meal that left me feeling sated. I spent the remainder of my day soaking in the sun relaxing and taking in the views. At night, ikandy ultralounge stays open and transforms into a rooftop venue with live DJ performances offering flavored shisha paired with tasty morsels. A perfect ending to our last night in Dubai
​
The Shangri-La Dubai comes with a fully equipped health club and legendary spa, Chi, The Spa. Chi focuses on traditional methods that are often used in Eastern Asian cultures. Each treatment is individualized to your health and personal needs. The menu offers a great variety of options including massages, facials and therapeutic treatments. If you have just come in from a long flight or need a little extra pampering, check out the Travelers' Retreat!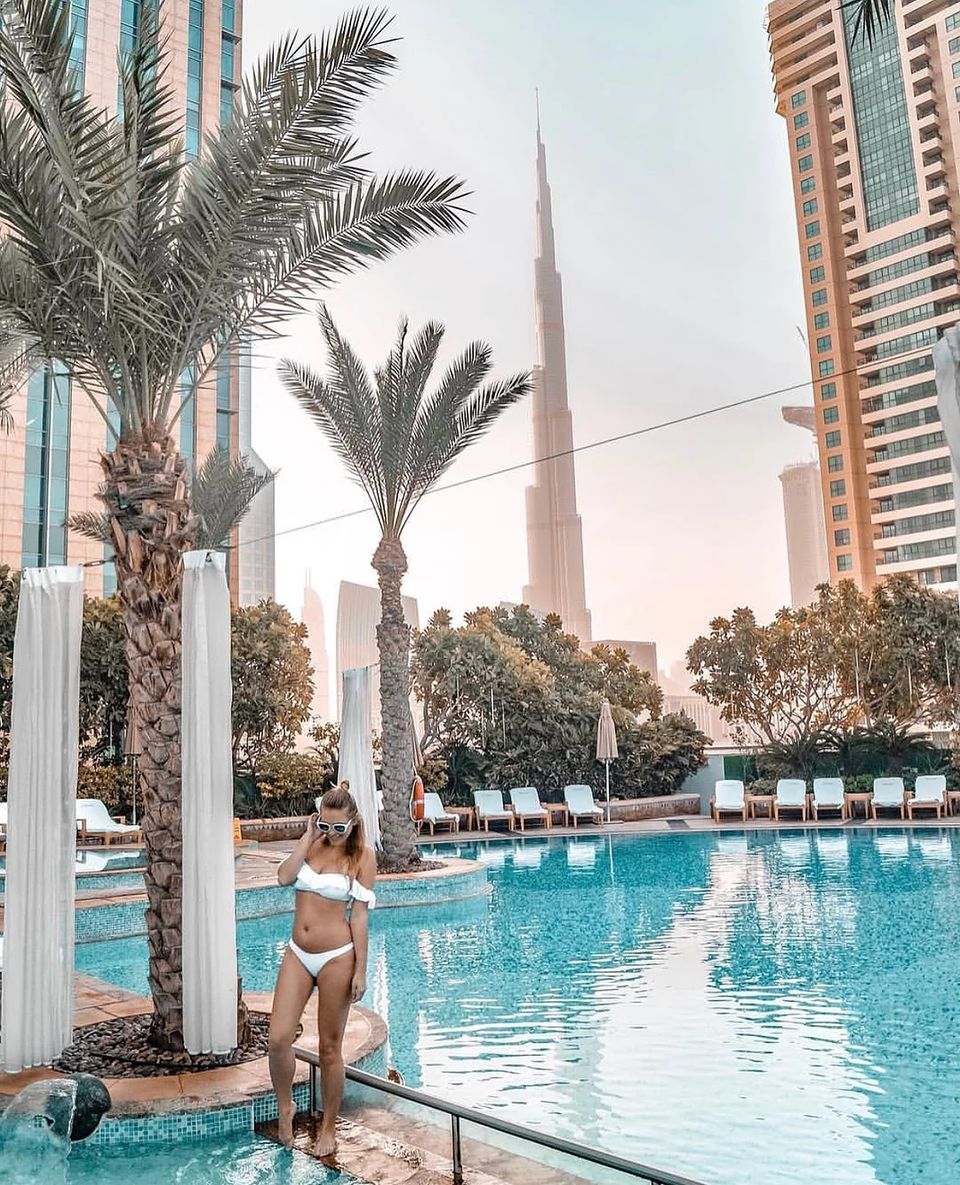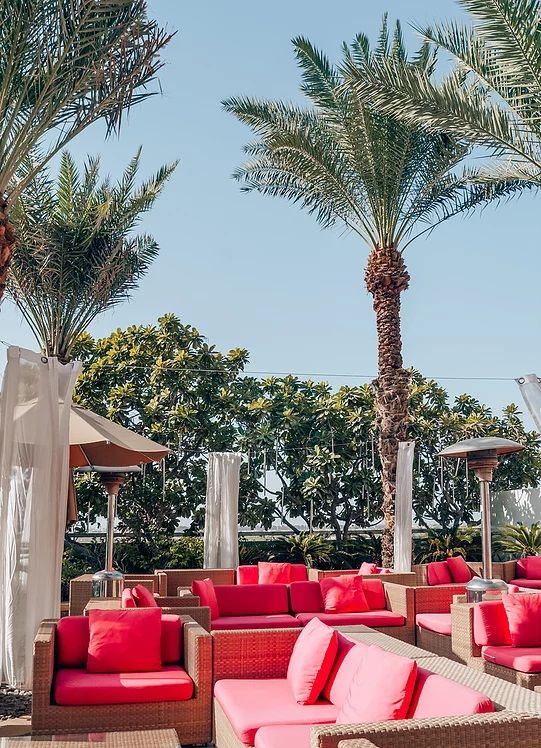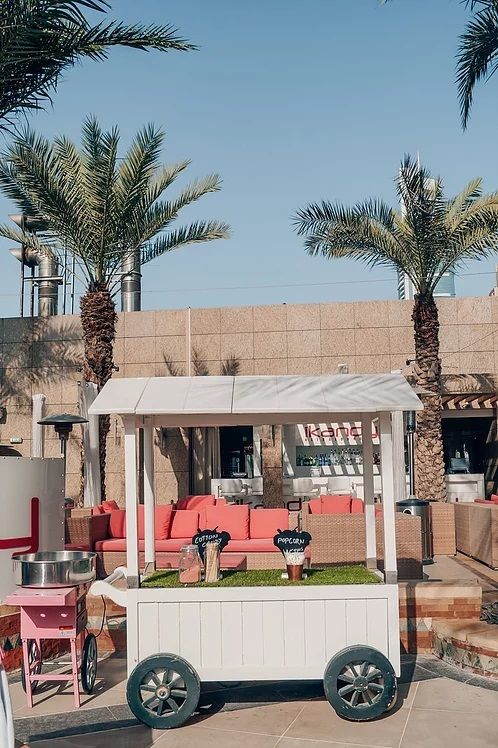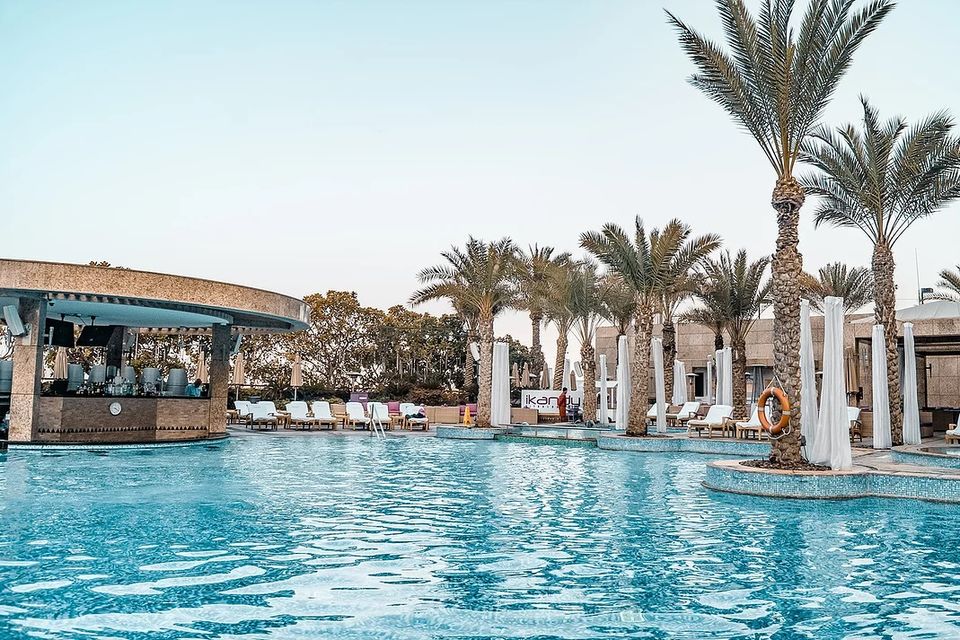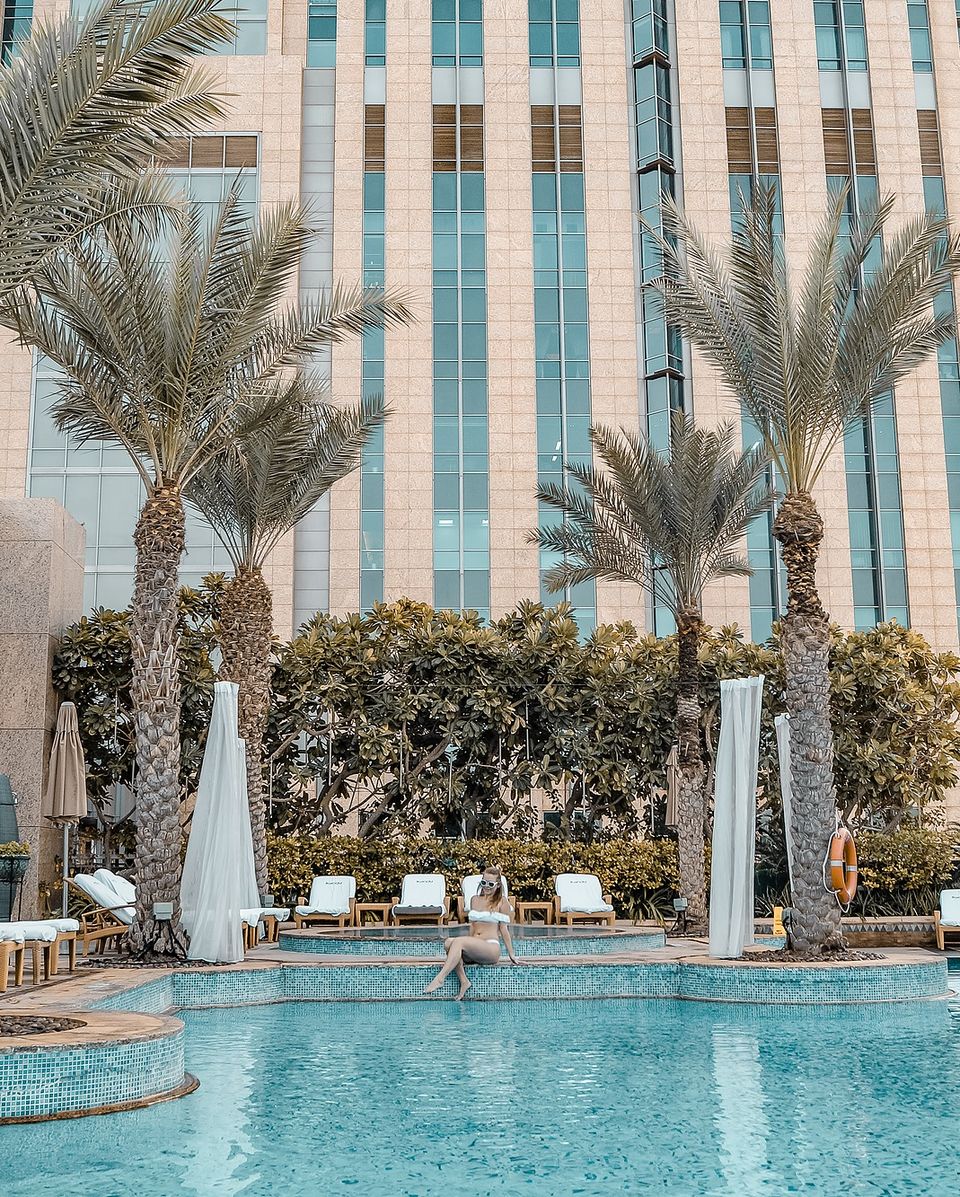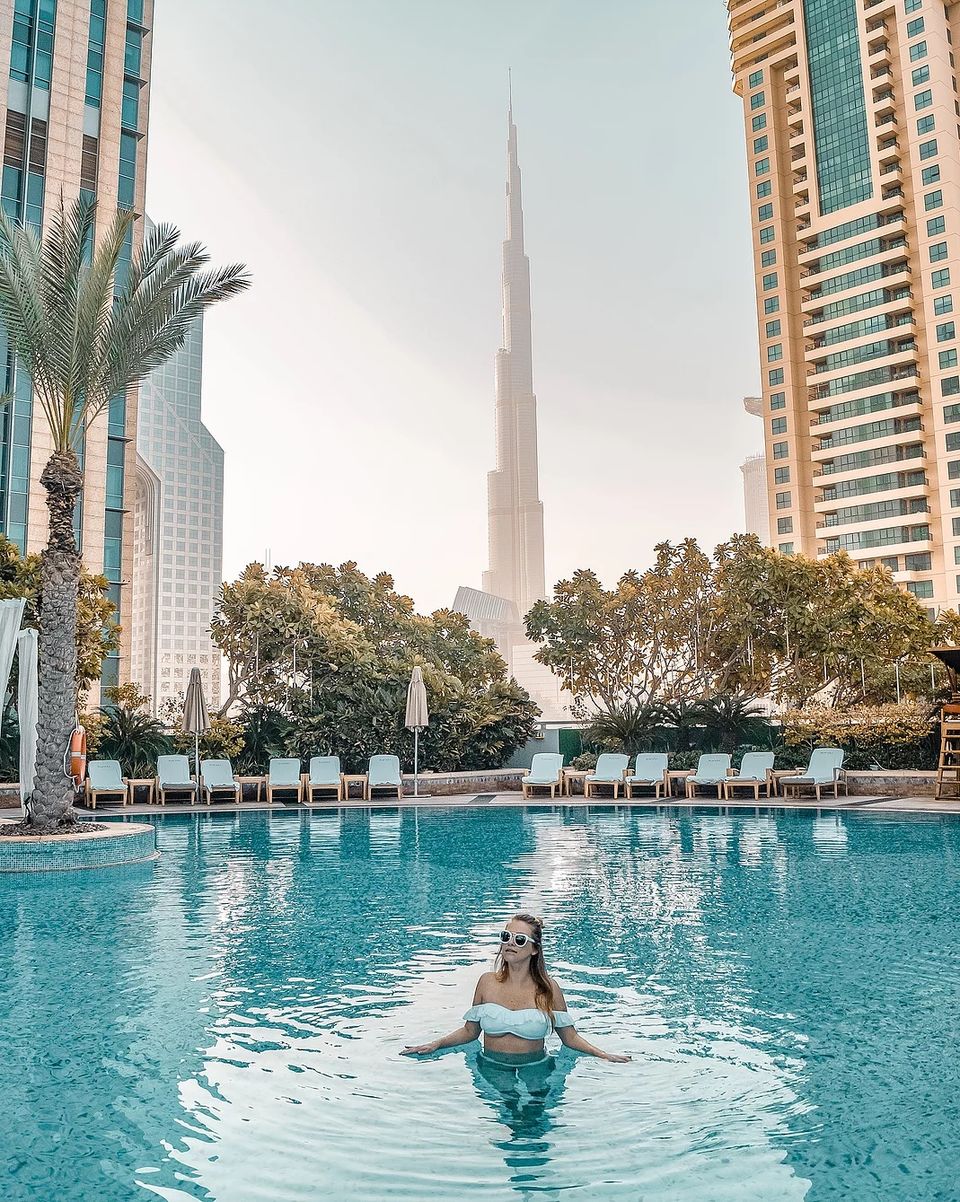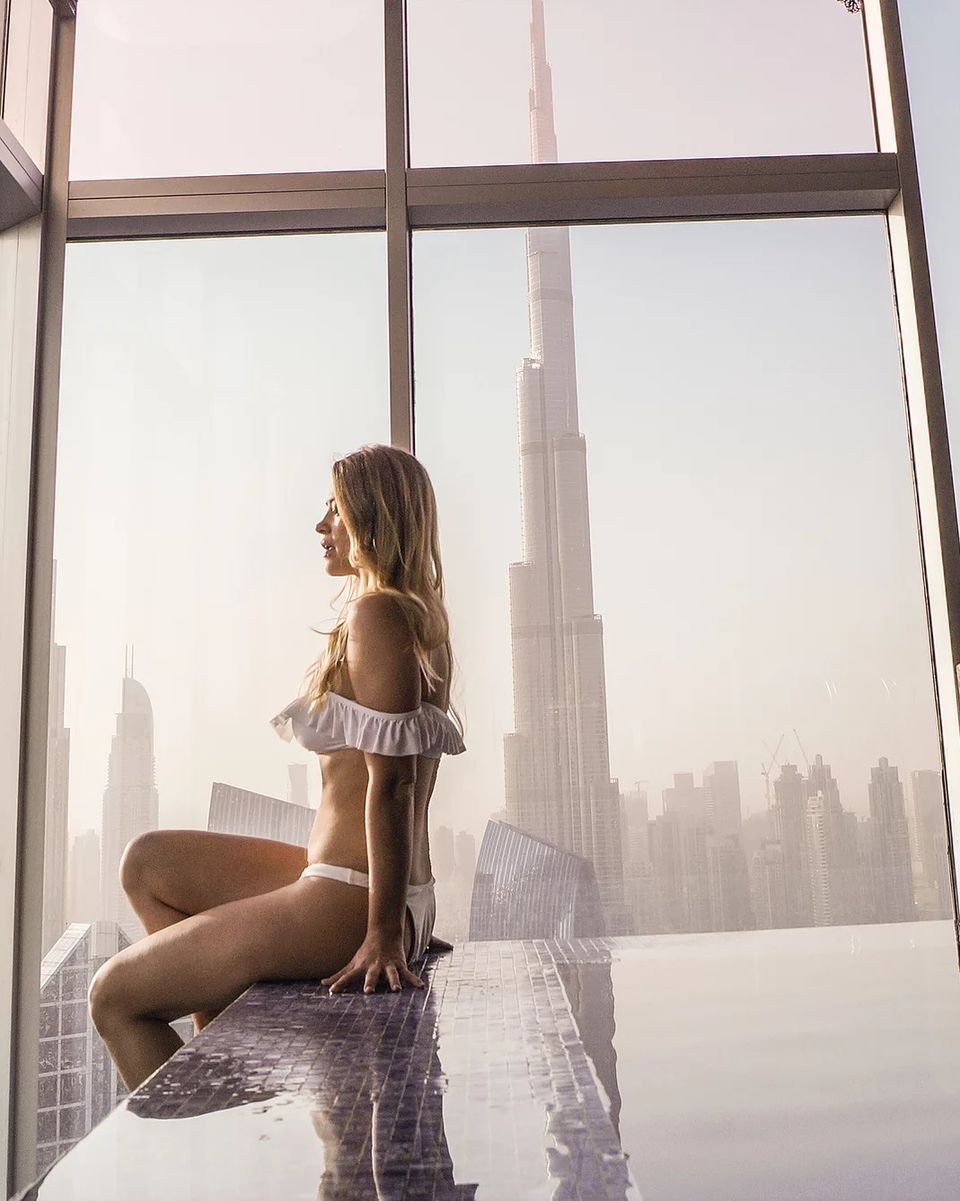 Dining:
I have always had a set rule when staying at any Shangri-La location and that is that I cannot leave without dining at one of their restaurants! The Shangri-La Dubai has four main restaurants that all sounded very unique in their own way. Shang Palace, which is the Shangri-La's brand signature restaurant, Junoon, a Michellin-starred Indian restaurant, Dunes Cafe and where I enjoyed dinner, Hoi An. Hoi An was a fabulous Vietnamese restaurant that included an all Vietnamese staff. The staff was attentive and knowledgable. It almost felt like our server had made it her mission to make sure that every part of our dining experience exceeded expectation and boy did it! The dishes were vibrantly colored with rich flavors from exotic spices. I had the crispy cocunut prawns as an appetizer followed by a delightful red curry chicken with coconut milk. The staff had recommended the coconut panna cotta with a chilled mango soup for desert that was light and refreshing. It's safe to say, I have an obsession for anything coconut ;-)
Dunes Café is a refined all-day dining restaurant. For breakfast, they offer a scrumptious buffet that I fell in love with. There were skilled chefs at live cooking stations serving up the yummiest plates in town! The buffet section had just about any breakfast item you could dream of along with an a la carte option. I loved the create your own muesli section and honey bar!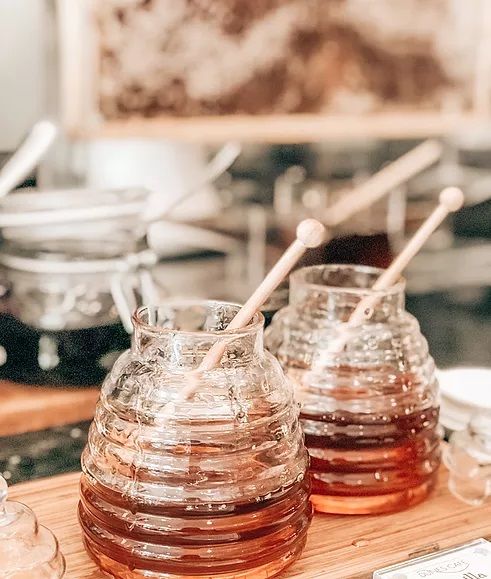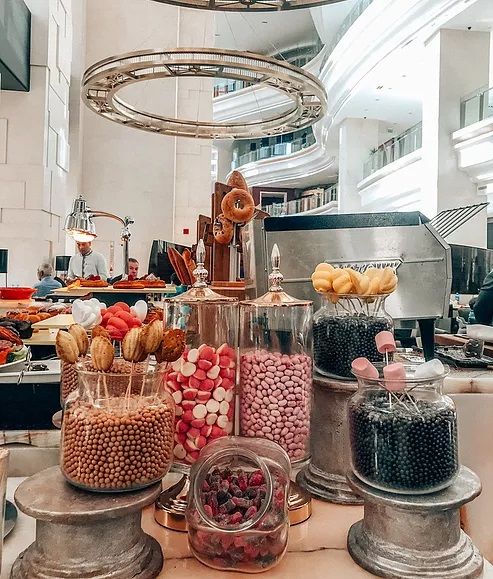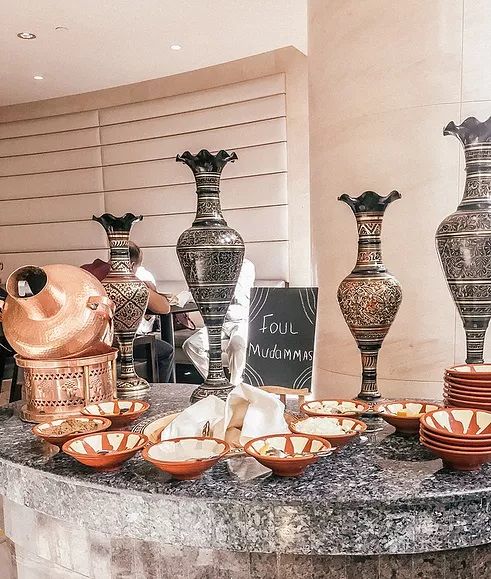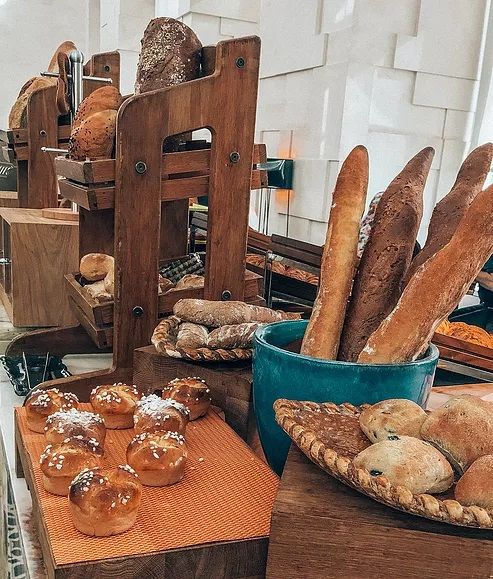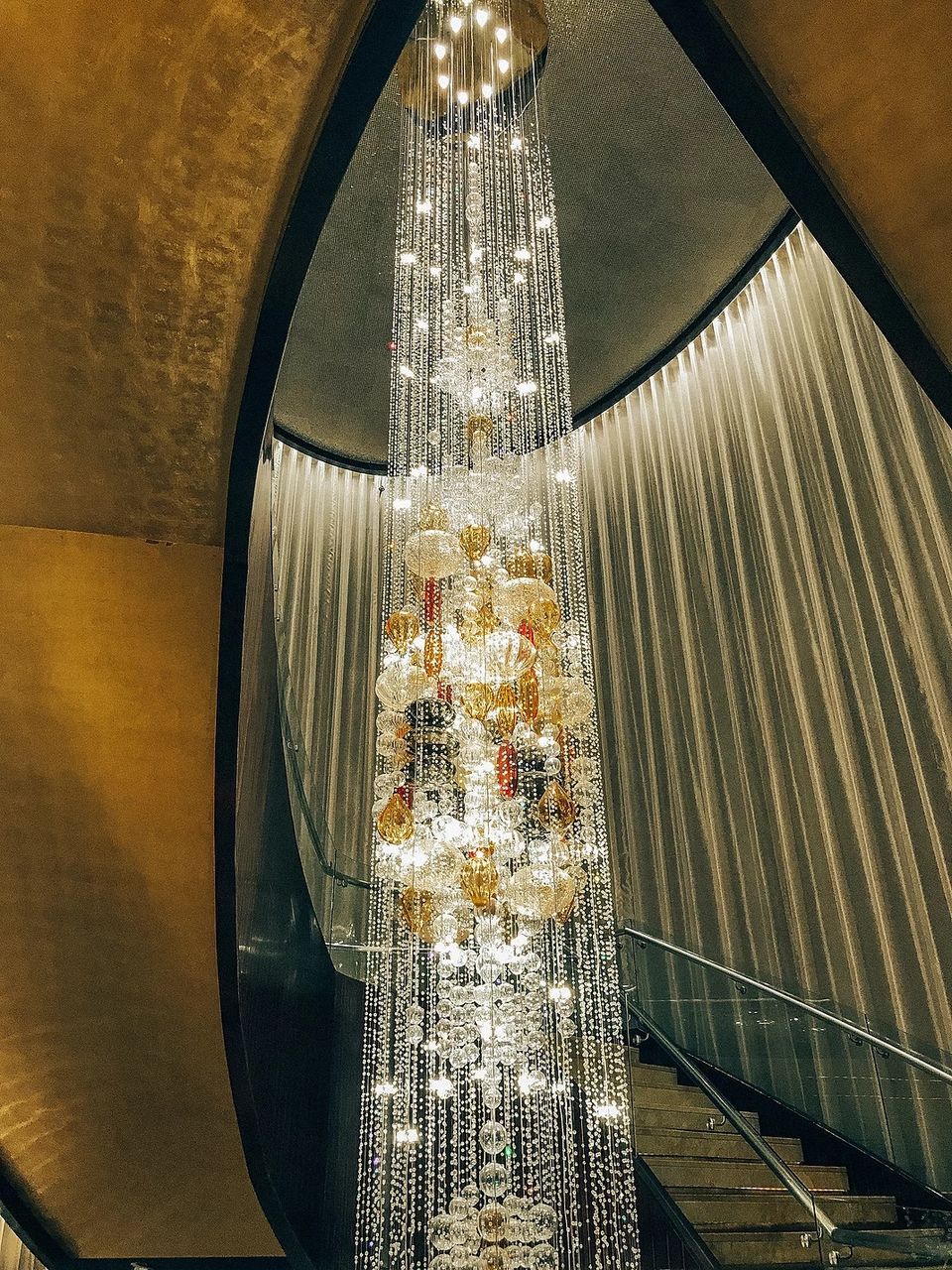 Horizon Club Deluxe Room:
The Shangri-La Dubai is made up of 302 luxurious rooms and suites. When I entered the room, I was greeted with delicious dates and fresh fruit that was replenished daily, such a nice surprise! The room was the perfect combination of comfort and opulence. The sleek and modern design was well suited for a traveler like myself and had everything to accommodate my needs. My room which was located on the 41st floor and had panoramic views of Dubai. I loved the deep soaking tub which I indulged in every night, filling to the brim with bubbles! The L'Occitane bath amenities were a nice touch and one of my favorite brands.
The space was the perfect home away from home :)