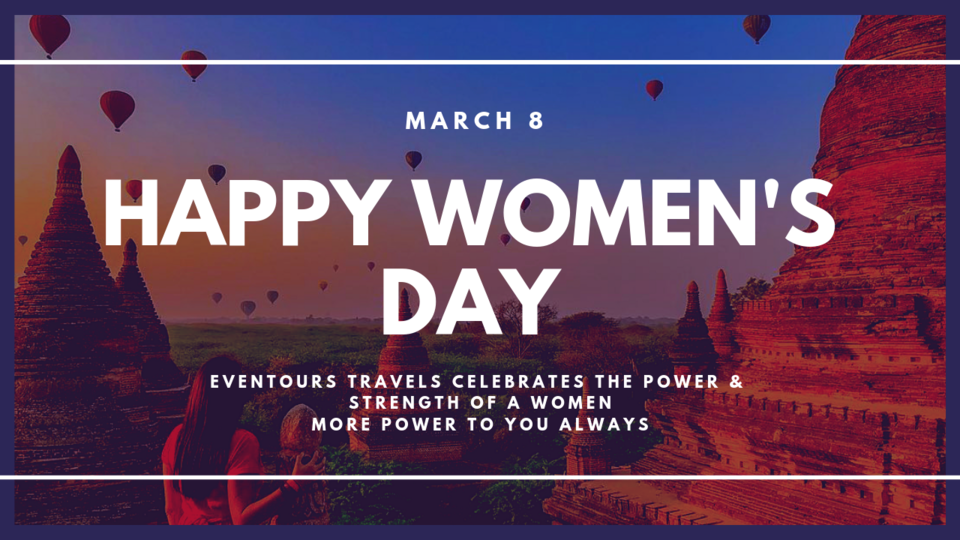 " She was fierce. She was simple. She was crazy and always had something to say. She had flaws, but when she was down, she got right back up. She was a beast in her own way but one word described her best — Strong"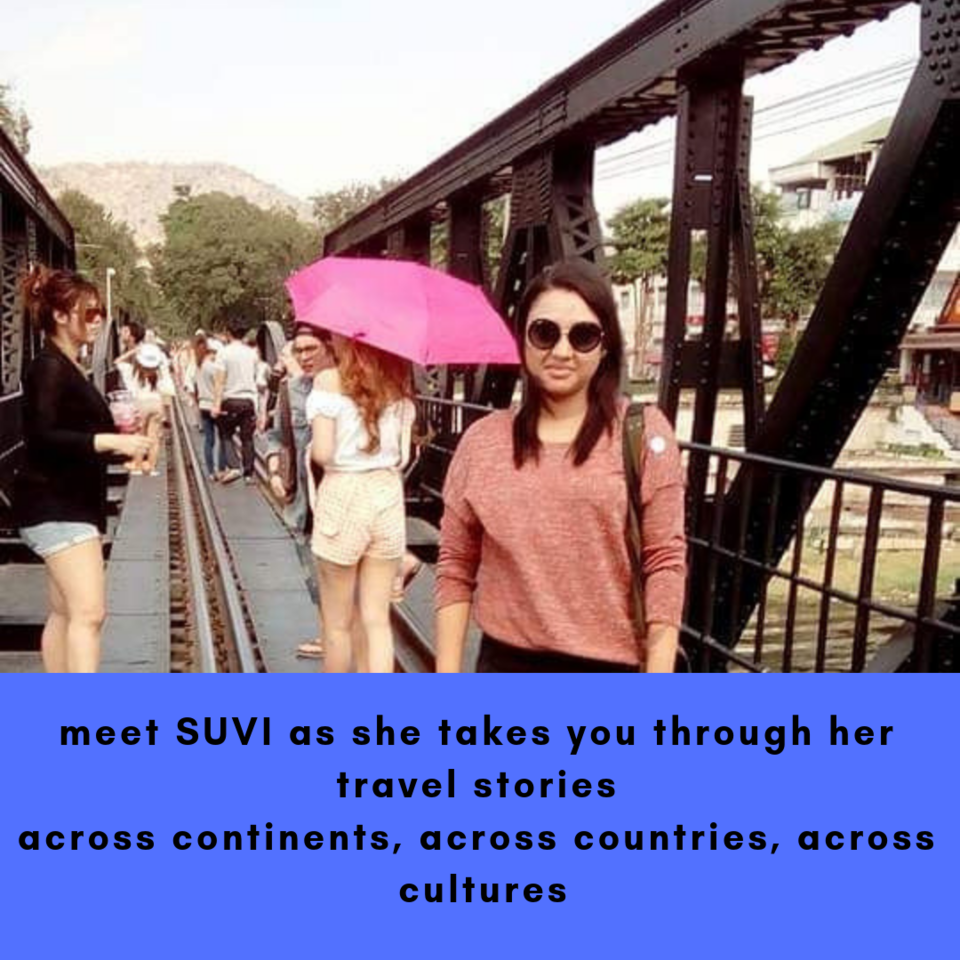 Now if you think that being completely alone in a raft in Antarctica is suicidal, I would say you are thinking right. Scientists are the ones who are left alone in Antarctica and that too with extensive tactical training. Well I am not asking you to throw yourself on some lonesome trip on a raft, with no support in Antarctica. But today we will celebrate the essence of a woman, by exploring some fantastic locations in Asia with SUVI. As SUVI, a woman who loves to travel, shares her travel experiences while I have been given the daunting task of penning down the words. We will visualize some experiences across Dubai, Thailand, Philippines, Sri Lanka, Maldives, Vietnam and Bali. At the end if each stories you will find a link that invites you to join an all women's trip to these locations. Off course, in today's story there will be no link. We will just amplify the idea of a woman travelling as we progress with SUVI.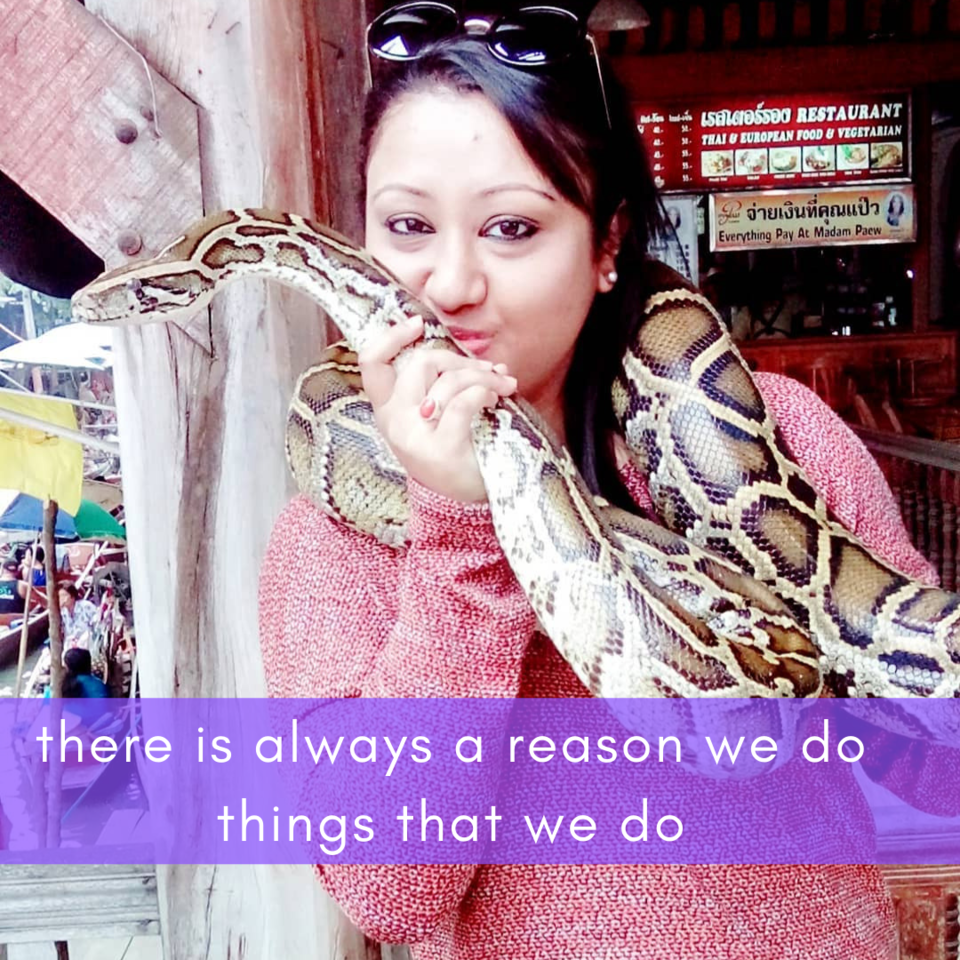 Suvi the brat as I know her had always a wild streak in her. She could never keep her feet in one place, but one thing that always kept me inspired to her was her penchant for travel. All though times have changed, Indian women are not famed for their backpacking abilities. But Suvi is a different breed and mindset altogether.
She is a traveling woman who liked to explore and experience what we see on television and magazines.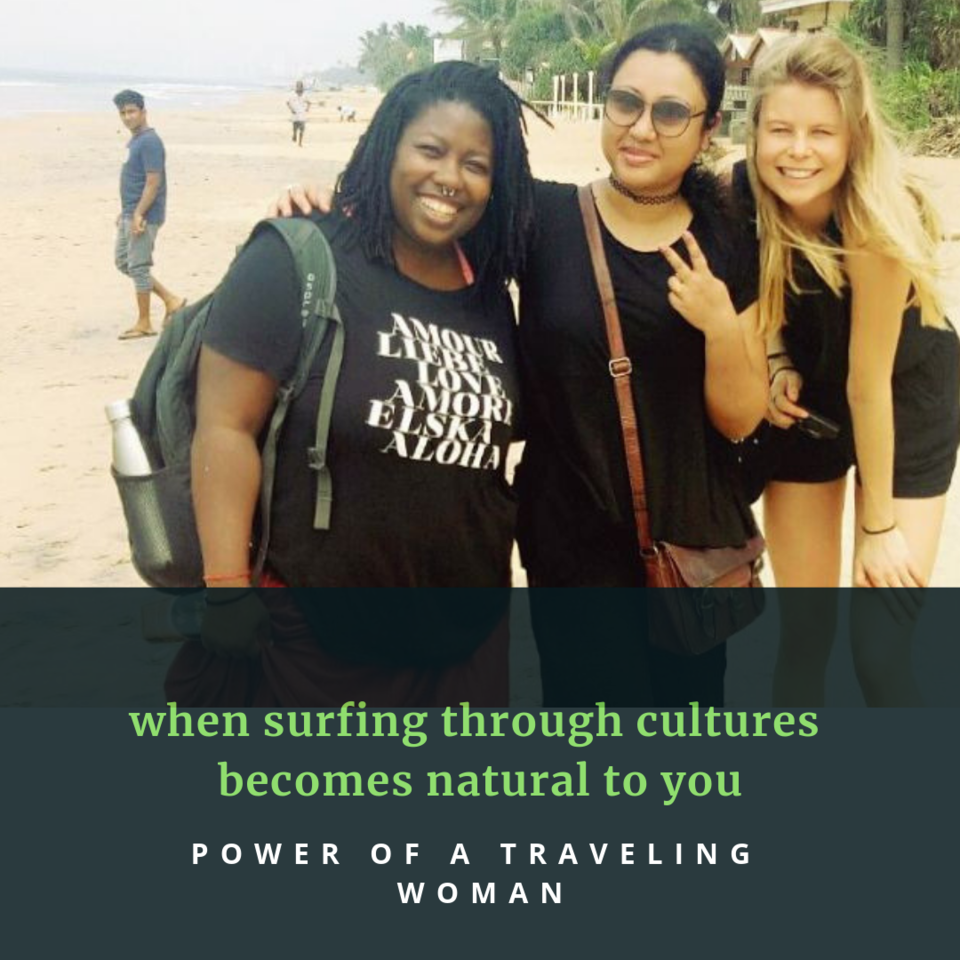 It is always a fascinating feeling, when for a week; you escape the cold for the warmth or trade the warmth for the cold, as you explore new destinations in a familiar country. A mix of beach and city, trying your favorite cuisines, seeing old friends and making new ones, it's all about experiences.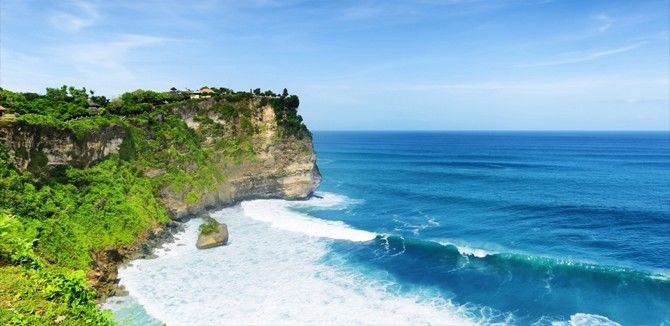 A traveling woman is a human in progress. Whether you travel in flocks or explore alone, you tend to shed off naive thoughts. Travel provides you the necessary ingredients , that keeps your whole life content brimming with insipirations.
As Gustav Flaubert says " Travel makes one modest. You see what a tiny place you occupy in the world"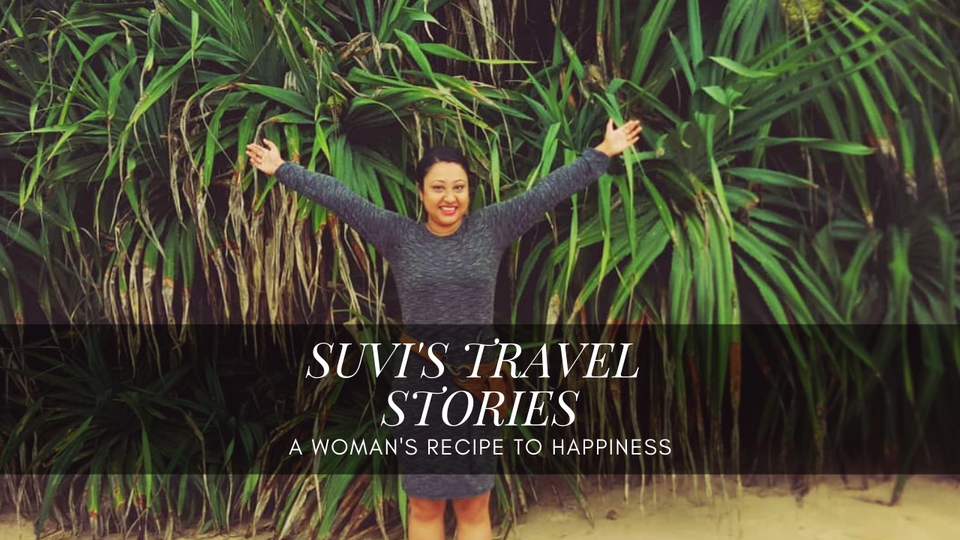 You have a fresh new perspective of life ; from career and money to wellness and relationships. The more you travel, the more crowd you can handle in your life.
It's hard to shake the anticipation of seasonal breaks - festival breaks, summer breaks or winter breaks. No matter where or when you are in life, there is nothing like a vacation for resetting at the taild end of a hectice life cycle. The best part?
You dont' have to fly that far for a great trip. Keep following Suvi's escapades and you will know why.
Keep Following Suvi's Stories.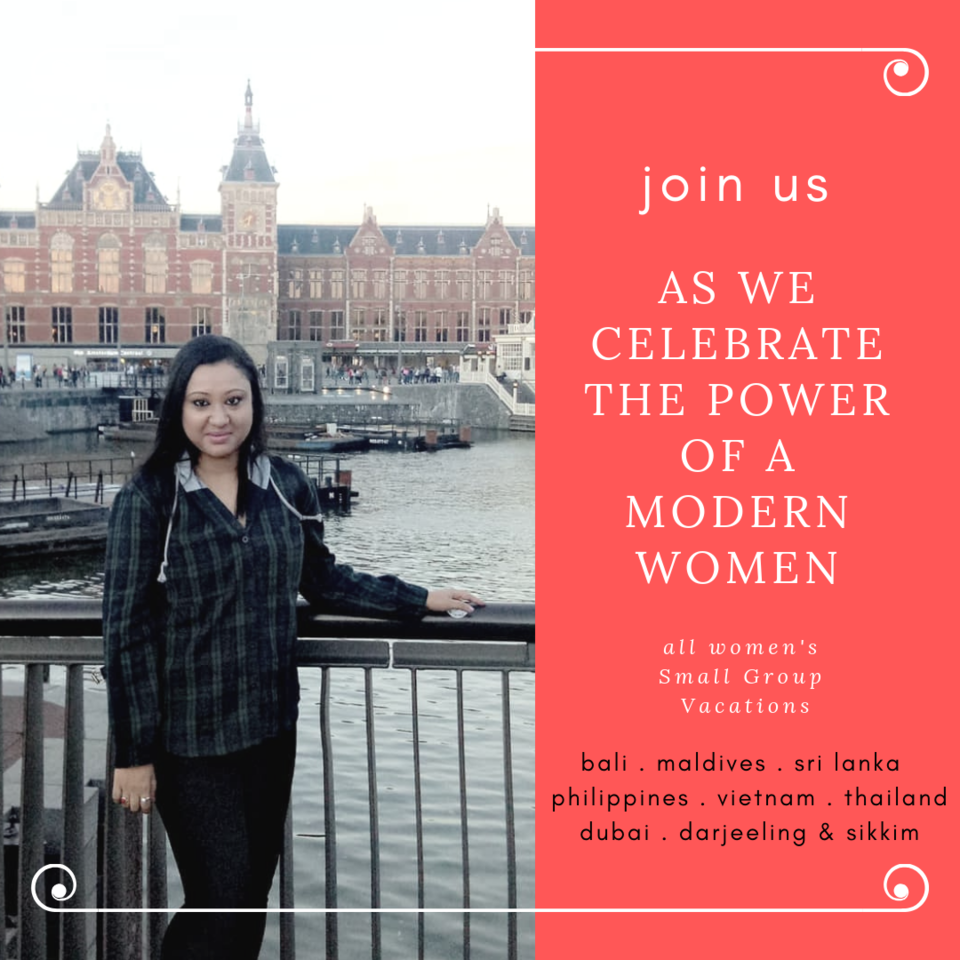 As a woman, if you have wasted far too many valuable hours in situations and with people that you loathed because you were too polite to say "No", perhaps you should reorganize your travel calendar. If you are contantly relying on a man's affection to bring you back to life , or make you whole, you will never live your life full circle. It should always be about what you need , what you want and what you deserve. Girl, its absolutely normal, if you are occassionally wild.
"There is only one thing in the Universe which a woman still needs to learn and that one thing is that, 'she has the power to turn the direction of the wind on her own'."
CREDIT NOTES ON THIS BLOG:
SURAVI BORA - 
" I can't wait to show you around my favourite destinations in South East Asia. The natural beauty, secluded beaches and ancient landmarks, maked this region insanely photogenic"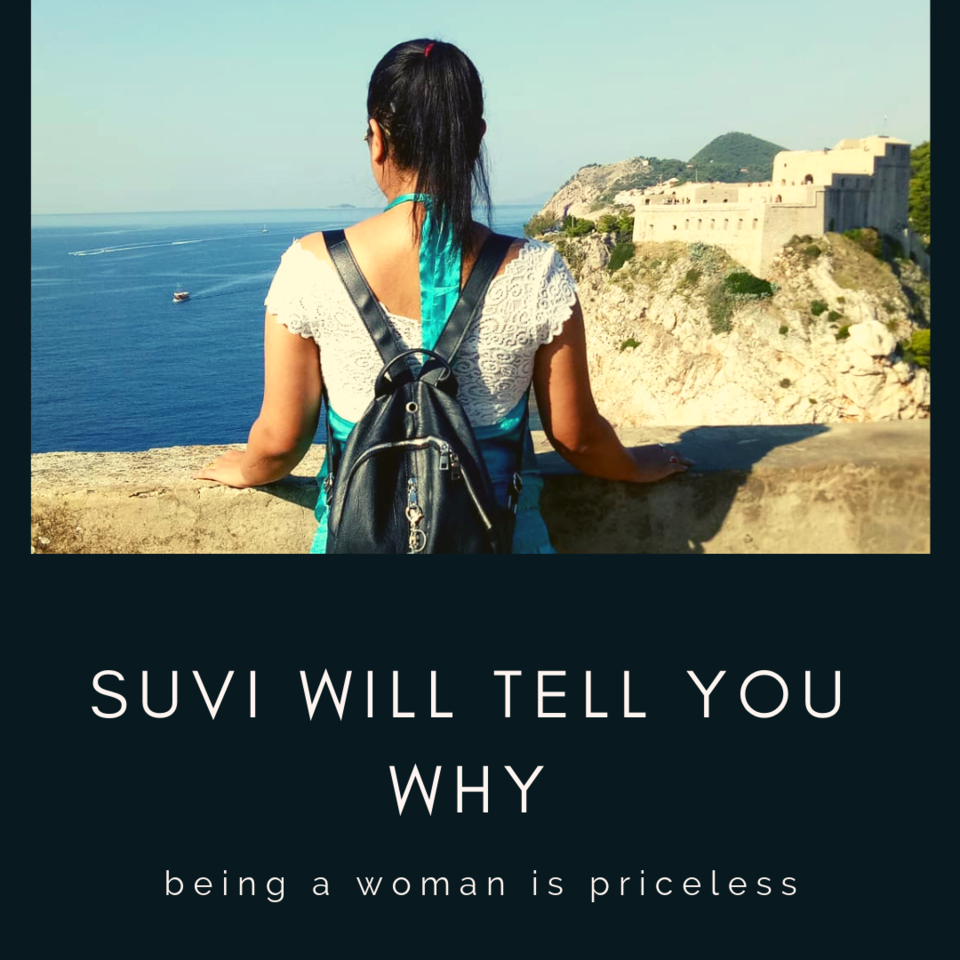 Suvi , as we all know her is a practicing lawyer. The only daughter of a filmmaker couple, Suvi's curiosity and creativity are but natural. She has traveled extensively across the world alone and has mastered the art of overseas co-ordination. She joins forces with Eventours Travels as she shares valuable insights on destinations from a tourism and local perspective.
EVENTOURS TRAVELS - At Eventours, we are made up of a very interesting group of people with countless years of experience working and travelling in India and outside. We join hands with some of the best in the industry when it comes to exploring and creating experiences.
Connect with them socially or email them at info@eventours.in . You can check their website too .
About the Author:
Amitabh Sarma - After working for a few years as a Business Analyst in American Express he quit his job to travel the world. A post graduate in Business Administration, he worked with some big corporate giants like NIIT, EFunds, Technova Global and Jungle Travels India. He reads, writes and works travel!! He says that his best moments in life have been when he is riding his Royal Enfield through the rugged mountains and serene plains of India. He goes Neil Patrick Harris' maxim -  "Sometimes you can have the smallest role in the smallest production and still have a big impact."
Impact Areas: Co-Founder, Product Development & Marketing Outbound Experiences
Get Social with us on instagram
#GlocalwithSuvi #EventoursTravels #WomenTrips #SouthEastAsia #TravelforFun