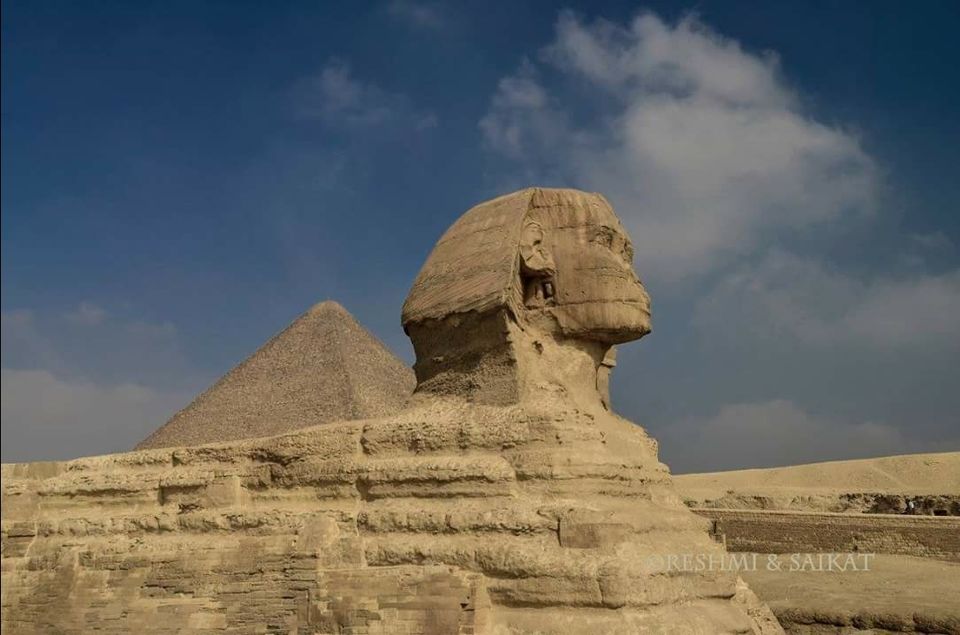 The Pyramid Complex of Giza is the Mecca of the scam artists. If you hire a private car to be there, the driver will start a story just before arriving there. The story would be like that "The car will not be allowed in front of the gate. The parking zone is 2km away. Only horses, camels and animal-carts are allowed. You can walk these 2kms, but after that, remember, the pyramid complex is very big. I will suggest you to hire a horse or camel from outside. I know the best man, who can provide those animals or carts." In that situation you are left with two options; either accepting his offer or starting on you foot from where he stops the car. If you choose the first one, then they will make you enter the complex through a backdoor, so that you cannot find the actual scenario. And the actual scenario is that the parking zone is very close to the front gate and you have to walk a negligible distance to be there after getting down from your car.
The best way to avoid this situation is not to hire a private car. To be there, use public transportation, which will drop you just in front of the gate. For your help, you can check my blog on this topic. Please copy the following URl and paste in your browser.
https://comecrosstheline.com/2017/05/24/pyramids-of-giza-how-we-came/
Well, the Pyramid Complex is no doubt big, very big. If you are interested to encircle those three pyramids, you have to walk a lot and I must say that it will be extremely tiring to walk so long on a hot desert. So it is better to hire animals. There, inside the Pyramid Complex, you will find boards mentioning the fixed prices for hiring horse, camel or animal drawn cart. If you hire any of these services from outside, being instructed by your driver, then you would be charged no less than double of the fixed price.
Wanna get more tips on handling tourist scams on the other places of Egypt too?
Please copy the following URL & paste in your browser:
https://comecrosstheline.com/2018/07/03/how-to-handle-the-tourist-scams-while-visiting-egypt/