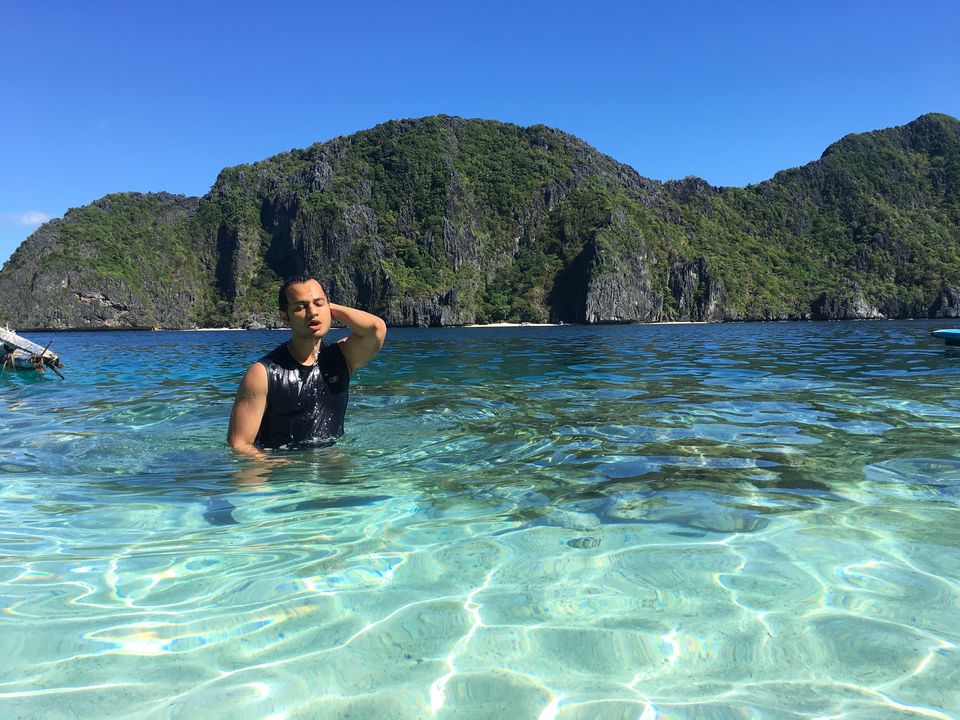 El nido- jaisa name waisa hi game. What a cool place!!!!! Not just the place but the people too. Our El nido experience was made fantastic by the scenic view of seasides and lovely heart of mankind.
A very scenic spot and gateway to clean waters, islands and known for coral reefs, white sand beaches and dramatic sunsets is what El Nido is all about.
El nido is famous for Island Hopping tours (means you hop island one by one) – to explore islands surrounding elnido (the tour takes you to stunning places which I personally call a Paradise)
So, there are 4 such tours – A, B, C, D (all tours cover the different islands) – A and C are the most popular among them as they were more beautiful. You will find the tour operators easily in the El nido market. We booked it from El nido paradise.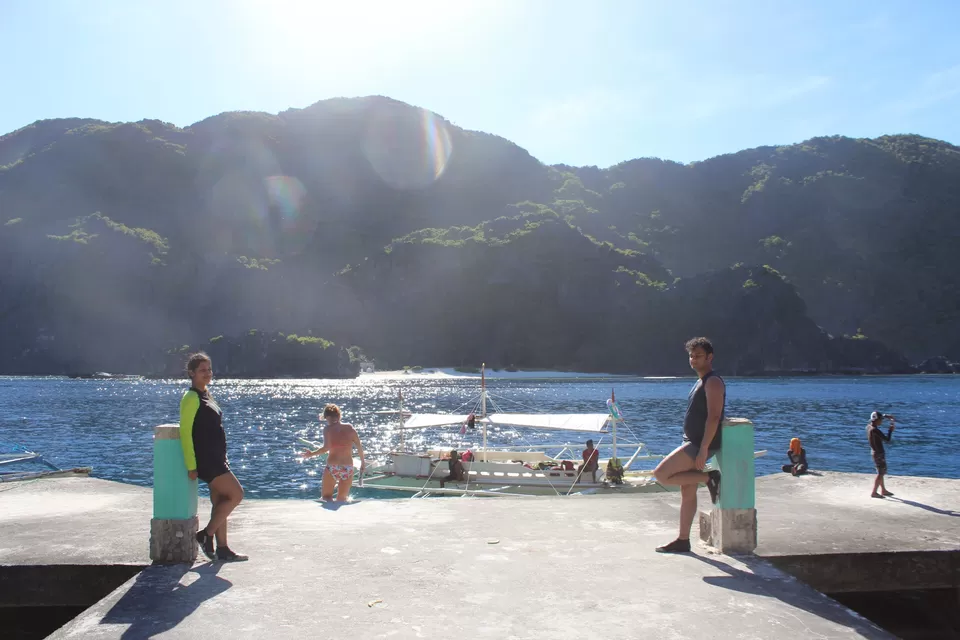 Day 1
We did tour C as it was adventurous. It almost took a whole day from 9:00 A.M to 4:00 P.M.
We will be detailing tour C in another post.
After an amazing experience of island hopping we went to our accommodation which was spin designer hostel (a paradise for travelers).
Day 2
Next day we thought of visiting famous beaches like Duli Beach and Nacpan Beach. So why not hire a bike to go there (thodi gedi shedi ho jaaye).
We rented a bike in just 500 pesos(Philippines is a very cheap country) and explore the town and outskirts on your own. We left our hostel around 9:00 am and visited Duli beach followed by sunset at Nacpan beach (while massaging ;-)).
The roads were super smooth and we went there singing songs mostly bollywood songs like zindagi ek safar hai suhana. It took around 1 hour to reach Duli beach from our hostel.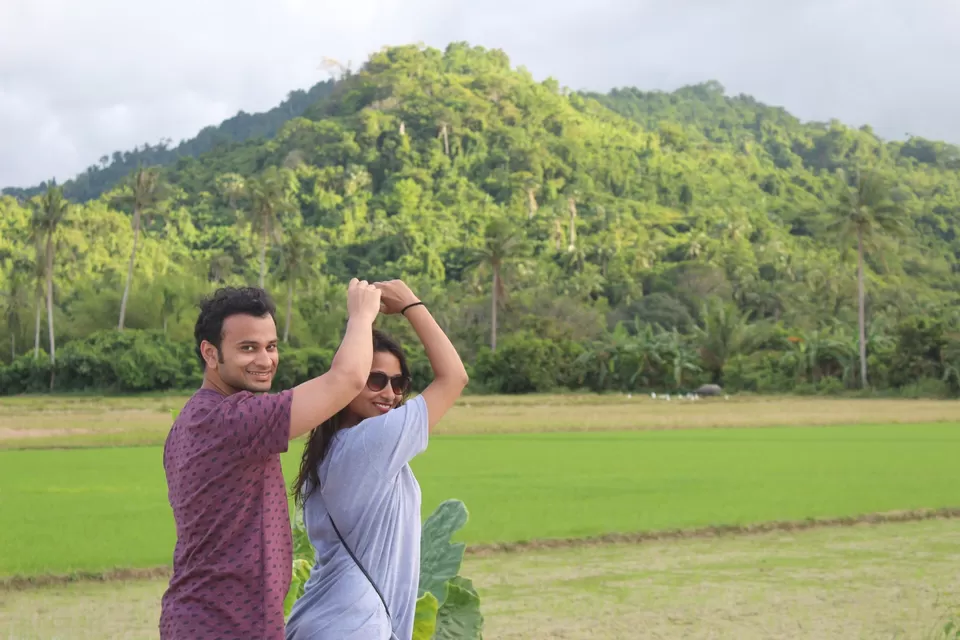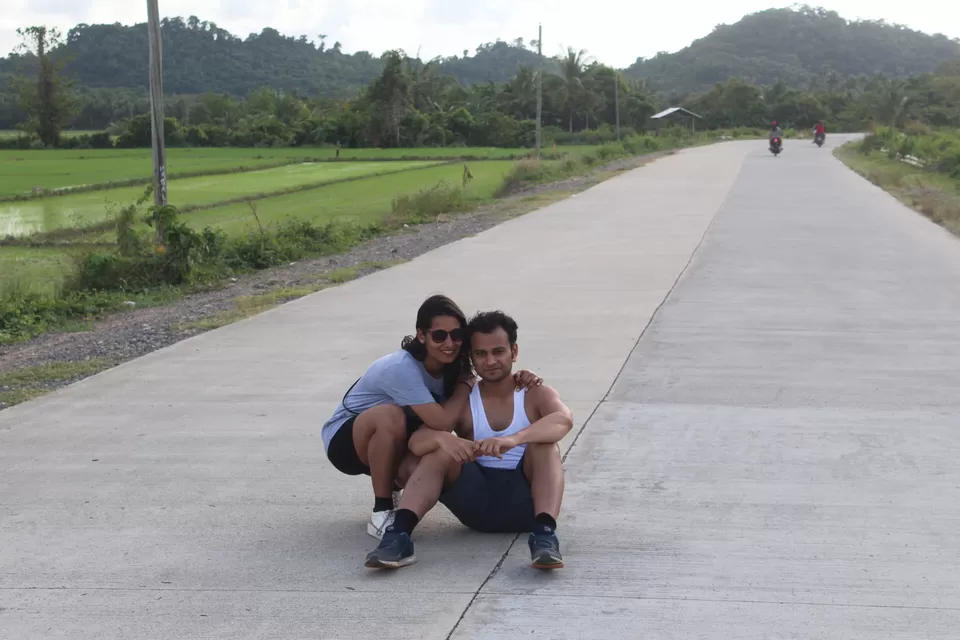 A wow thing in between our road trip was there were some children playing BasketBall so we thought why not we join them if they permit. There were three children playing Basketball and we were two so we thought let's play a match (thinking pidi se hi toh hai) but my god they won by 3-2. We bowed down infront of them.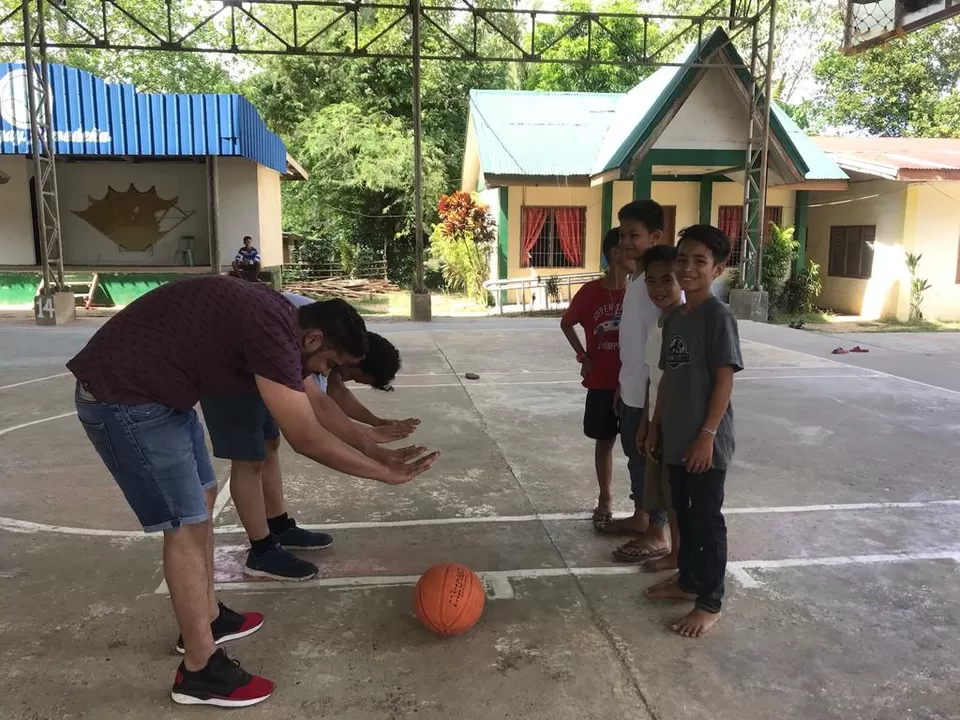 Duli Beach
The beach is not crowded at all and is famous for surfing.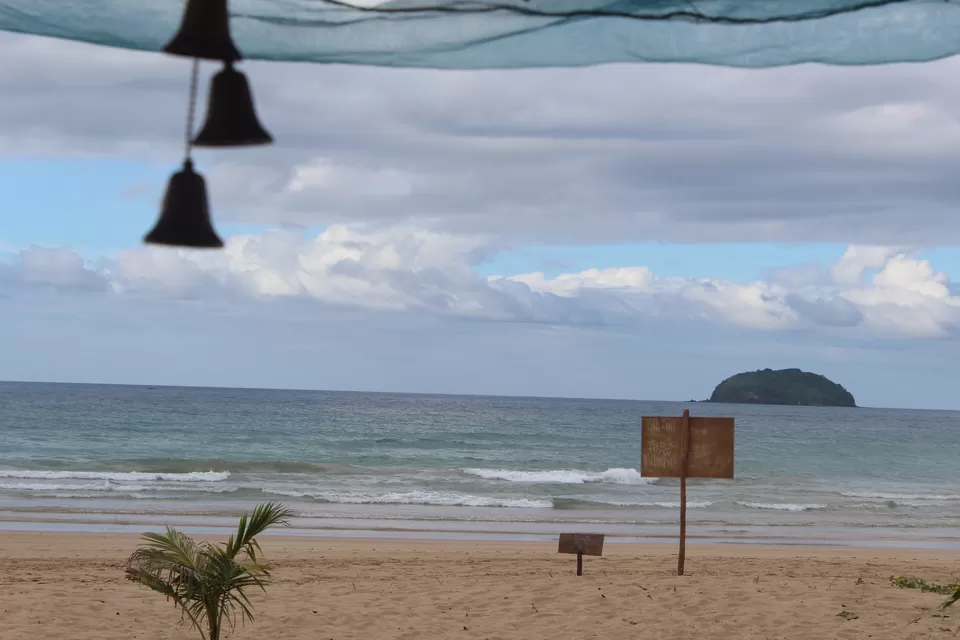 One of the best experiences there was having Buko pasta - a pasta made from young green coconut.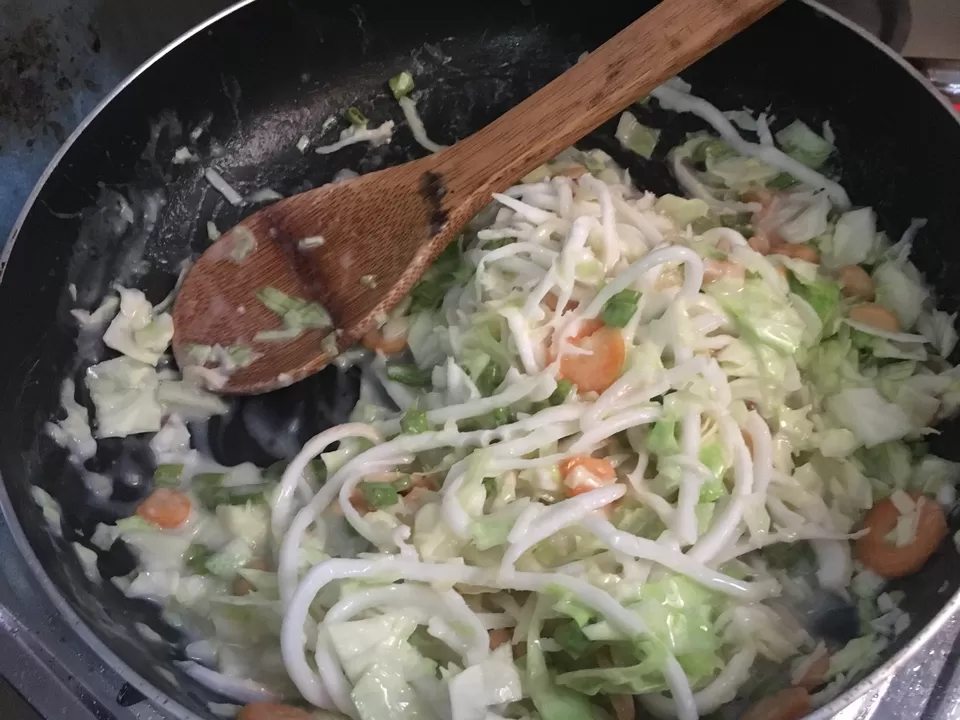 As we are vegetarian, this was a true delight for us.
The lady not only cooked it for us but also let us learn it with so much of affection.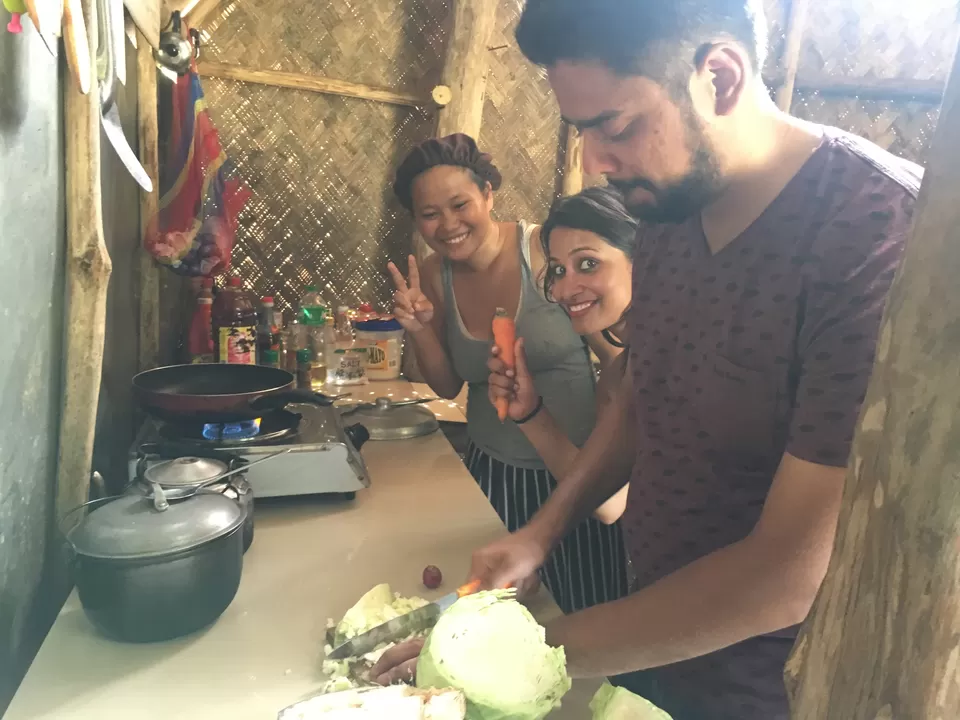 Go into the sea (not very far) and experience the big waves. You see the endless nature. There we also met with a Brazilian and had beer with him sharing our experiences of different places. That's what i like about travel you meet new people share the memories and move on.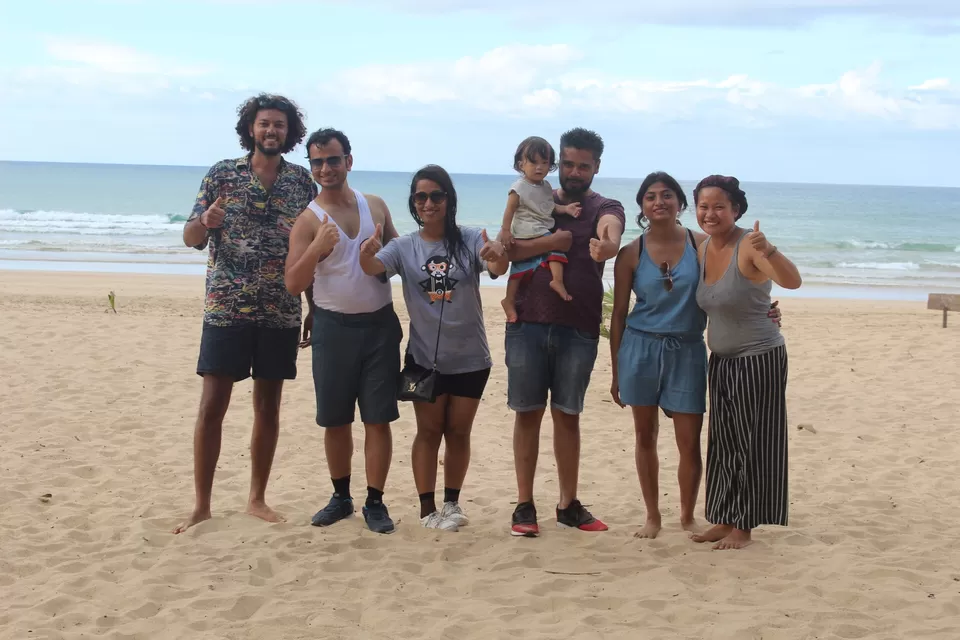 Then we went to Nacpan Beach.
Nacpan Beach
One of the most beautiful beaches in Elnido and is famous for sunset. Go and get massage there while watching the sun which looks promising to return next day.
After refreshing massage, we returned to El nido Market to return the bikes.
What i saw was people playing lottery games over there which always feels a charm so we thought (thoda haath hum bhi azmaa lete hain) and we won 100 pesos.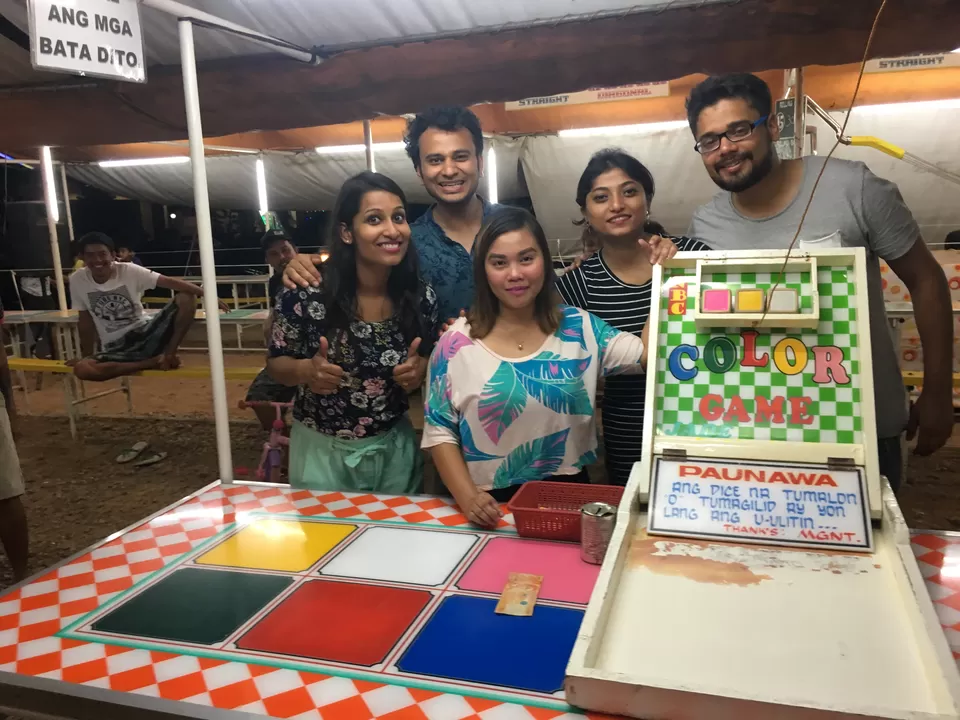 Then we went to our hostel and there was open ping pong competition going on and we won that being a true lover of table tennis. Yippee we got unlimited beers that night which was more than enough to satiate our thirst.
Accommodation in Elnido
Spin Designer Hostel – A perfect mix of hotel comforts with hostel social life. The most fun-loving, warm and friendly bunch you'll ever meet.
For us it was one of the best part of our stay in elnido. Whole day we used to explore the town and at night we mixed up with wanderers, travelers, people from all walks of life. The place is so happening that everyday some event or game is there to make people participate and gives a platform to break the ice.
The staff here is so vibrant and helpful that they will sit with you, offer you drinks, drink with you, share their stories.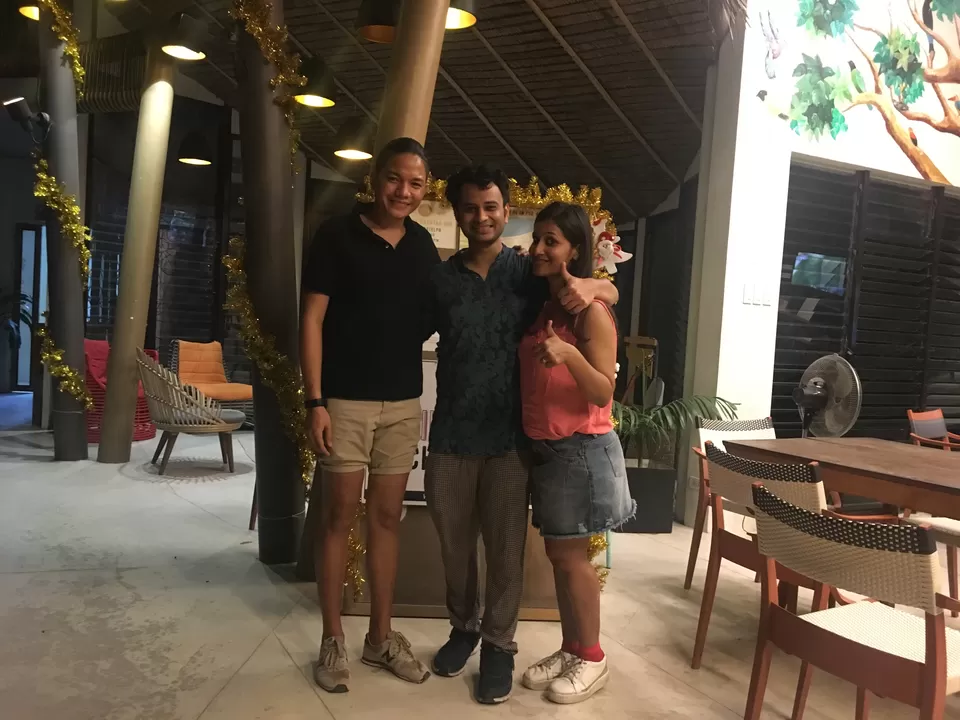 They not only let us cook food but also provided with each and every thing we needed.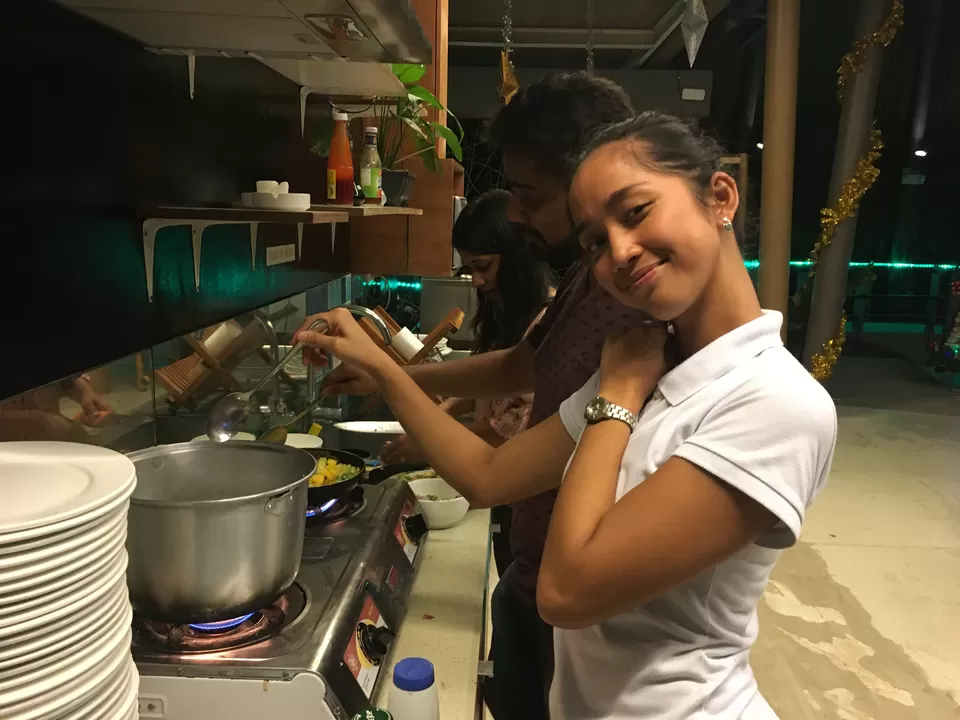 If you are going to elnido, we will suggest you to book this place to take your experience to another level. They provide sharing dormitories as well as personal rooms.
Yaar jagah se jyada logo ne hila diya. Itne khush, totally contented. Guys if you are planning for Philippines don't miss El Nido.