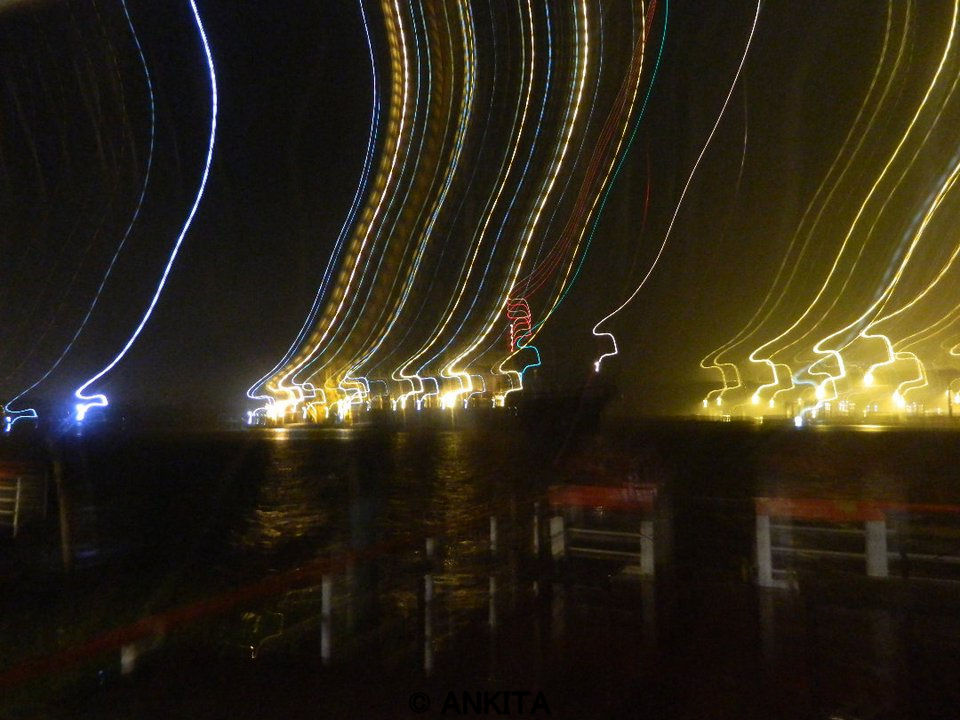 This is one is going to be short, I promise!
Just thought of listing out top 9 things I personally loved when in Kochi apart from ever famous sea food & churches:
1. Sunrise/Sunset at site of Chinese Fishing nets: I believe almost everyone will recommend you this. Chat with fishermen beforehand to get the good time of fish catching so you can participate in same besides witnessing magical views during sunrise/sunset.
2. Ferry/Jetty ride: More like a local bus, ferry/jetty ride is a must do thing. They are best way to commute between islands and time for photography.
3. Dal Roti: Don't be mistaken, no one is recommending you to eat Dal Roti but go and eat at Dal Roti. A local restaurant serving scrumptious North Indian food and I can bet on 'Awadhi Parantha', cannot be finished by one person. Try it and let me know.
5. Tea Pot: A haven for tea lovers on Princess street! I feel a very few can avoid the charm of it and not fall in love with this place. They also serve mouth melting cheesecake.
6. Goodwill: No girl can't go mad here! This store in Ernakulam speaks for it's quality and variety of accessories. Even though I am not big fan of accessories but would miss food for this place, that good it is.
7. Kallu/Toddy (preferably fresh one): Coconut flower milk, selectively available. This is a licensed product now. There is also fermented version of it which has pungent smell, slightly sour and alcoholic (not recommended), although fresh version of "Kallu" is wondrous for health.
8. Dobhi Khana: A historical laundry site, dates from British colonial times. This place is run by around 40 Tamil families. Take some time to chat with them and hear out their stories, an experience one of a kind.
9. Kathakali/Kalaripayattu demonstration: Guaranteed awestruck moments! Choose one or both depending on your time in hand to touch epitome of cultural experience.
Do you know anymore hidden gems in Kochi? Do share. Hope this helps in enriching your experience and do not forget to come back and share with us here in comments. Love Kochi!
PS: Excuse the quality of image, it dates to time I had basic camera phone and too poor to buy camera.