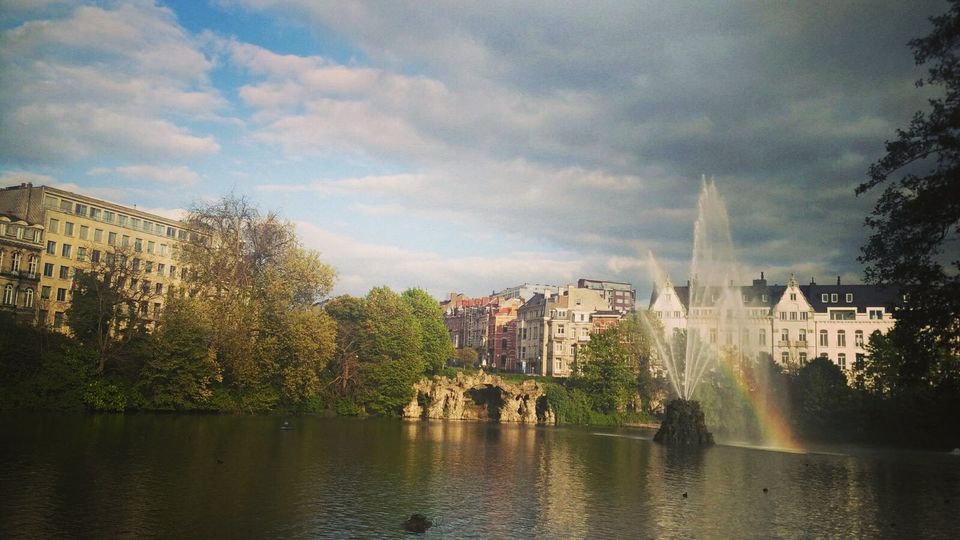 Everyone has one thing in common on their bucket list and that's a Euro trip. Through the boring office routines, we find ourselves checking Facebook/ Instagram and looking at the pictures of our friends chilling in Europe and even when we deny it, we are secretly jealous.
I often found myself day dreaming about how cool it would be to do a solo trip to Europe but then knowing it is going to be expensive I used to generally leave it at that. This is the case with most of us and now that I have done the trip let me tell you it does not necessarily have to be expensive.
Below are some hacks which will help your Euro trip dreams come true and that too without burning a hole in your pockets.
Tickets:
First, plan a list of places you want to visit and the number of days available. Do not focus on the starting point yet.
Once you have a list ready, check flights from India to all those different places and select the cheapest place and start your trip from there. For example, flights from Mumbai to Brussels is cheaper than flights from Mumbai to Paris. This will help you save anywhere between 5-10K
Travel & Stay:
This is where people end up spending a bomb.
You can use Routeperfect to plan the route and then book your travels accordingly. If you are traveling longer distances and are not tight on schedules than you can consider taking trains else Ryanair offers cheapest flights in Europe and will also help in saving time.
If you are a solo traveler I would highly recommend using Hostelworld.com. Here you will find best hostels based on your budgets and with most genuine reviews. Try and book hostels in advance so that you can save on the extra cost for last-minute bookings. For a group you can go for Airbnb Tip: Always try to look for hostels closer to the city or metro/train stations so that it's easier for you to commute
Miscellaneous
Currency/Cash:
I would highly recommend using local currency and cards for transactions as most of the banks provide cards that can be used internationally. Also, keep cash handy for smaller purchases. Avoid using currencies of different countries in different locations. For example, if you use Euro in Budapest you might lose some amount in conversion. These smaller savings definitely help!
Food & Drinks:
For daily requirements like water instead of buying bottles which might cost you anywhere between 1-3 euros for a small bottle, always buy a bigger bottle from any supermarket/grocery store. It will be much cheaper. You can then carry the amount of water you need in a smaller bottle. Do not forget to carry a bottle of water with you and refill it wherever possible.
Europe is famous for non-veg food and especially beef. If you do not eat beef then do not forget to carry ready-to-eat food packets and Maggi. These will be your savior.
Sight-seeing tickets:
Most of the tourist attractions in Europe need a ticket and these tickets are cheaper by 10-15% online. Apart from the cost it also helps you avoid the long queues for tickets. If you are certain of visiting a particular monument/ museum, try to book the entry tickets online.
Intra-city travel:
Intra-city travels are tricky. We often are clueless and eventually end up taking a taxi which is super expensive. Most of the cities in Europe have a day pass with which you can travel using trains/metros/trams and buses. This is the cheapest and most convenient way to travel within a city. You can buy these tickets at railway stations or airports.
Local activities:
Most of the hostels have many activities organised like free city tours, pub crawls etc. Do not miss out on these. Also, they have tie-ups with many other agencies and help you get some extra discounts.
Hope these tips can help you plan a dream budget trip and save some bucks for extra beers!
Frequent searches leading to this page:-
Europe honeymoon tour packages, Europe honeymoon tour packages from Delhi, Europe honeymoon tour packages from Mumbai, Europe honeymoon tour packages from India, top things to do in Europe in winter, best things to do in Europe in winter