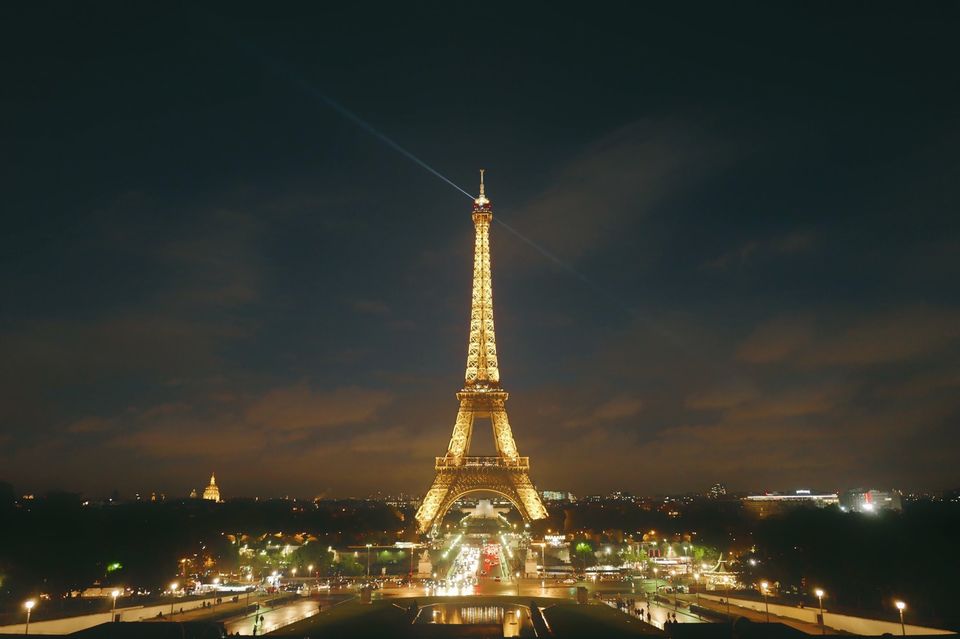 They say that the ultimate litmus test for a relationship is to take a trip together. Well, that is exactly what I did. I was dating a guy, who loved to travel, shared my thoughts and viewpoints towards life and was as open-minded as I was. Or so I thought.
Spoiler alert: I was wrong.
We had been dating for a while and both wanted to take a trip together. Rather than doing something usual, and travel to Himachal or Rajasthan, we thought of taking our first trip together to Europe. We made all the arrangements, booked our tickets and our hotels, and applied for the visa.
Around two weeks before our trip was to start, I thought of sharing a few things with him. Europe was a dream destination, one that I had wanted to go to for as long as I can remember. And when you have thought of a destination for so long, you want to explore it your way, and do all those things you listed down. So, I thought of sharing my Europe bucket list with him. It was fairly basic:
• Try some weed in Amsterdam
• Click a selfie in front of Eiffel Tower
• Ride the gondola in Venice
• Visit the ruin pubs of Budapest
• Enjoy a beer spa in Prague
• Kiss a foreigner!
Simple, right? Well, he apparently thought so as well. Now, I know, the last point might be a little unconventional for some. I thought it will be for him as well, but I was travelling with him to Europe and I knew I would probably never get a chance to visit the stunning continent again, so I was honest and shared it with him. He laughed off at the cliches, was amused by the fact that I had never tried weed before, but was quite about the last point. When I asked him about it, he shrugged it off and casually said, 'Cool! But don't pout when I kiss some beautiful Italian female!'
I was relieved! Honestly, I didn't mind that he wanted to kiss an Italian. We were both liberal, modern people who understood each other's desires and dreams. What could go wrong, right?
Spoiler alert again: Everything went wrong, pretty early in the trip.
We started our trip with Budapest and the second night in the city, we went for a pub crawl, a guided tour to the famous ruin bars of Budapest. I had already fallen in love with the city. It had beautifully historic structures, in direct contrast with a modern vibe flowing throughout the city. We had seen the major landmarks and spent an afternoon lazing around in the famous thermal baths. It was now time to explore the ruin pubs.
The pub crawl started at around 8 and a few drinks and a couple of pubs later I was ready to check off the second thing in my bucket list. I could see my boyfriend flirting and talking to women around him. I just walked up to him and said that I want to kiss a stranger right away. He just shrugged and said, "go ahead!"
Spoiler alert: He meant, 'abort mission'
I did it! I kissed a stranger, a foreigner. It was the briefest kiss of my life. And it meant nothing. But suddenly my boyfriend was all red in the face, really angry and just dragged me out of there. I was flabbergasted. How can my loving, open-minded, progressive boyfriend react like that? Wasn't he flirting around with women the entire evening? Did I react? Should I have reacted? While these thoughts were bouncing around in my head, he was dragging me back to the hotel room. Long story, short, we fought the entire night. The buzz of two days of being in Europe for the first time was replaced by a soul crushing sense of helplessness.
Next morning, he announced that he couldn't even bear to look at my face and he just wanted to leave for home. What ensued was another couple of hours of fighting. He thought that I would just leave everything, cancel an entirely planned Euro Trip, spend another 40k or something and go back to India after two days only!
Spoiler alert: This time, he was wrong!
I very sternly told him that I am not going back to India. If he can't accept a tiny kiss that meant nothing more than kicking of an item from my bucket-list, then we probably weren't meant to be together anyway. I packed my bags, checked out of the hotel and went on to explore the city some more. Our bus to Prague was at night and I was boarding it, no matter what.
I did, and you know what? That over-the-top reaction by my 'boyfriend' resulted in me having a brilliant, and my first ever #SoloEuroTrip.
I went to Prague, Amsterdam, Paris and Venice. I ticked off each item from my list. And did so many other wonderful things, things that I could have never even dreamed of. From gorging on gelato in Venice to stuffing myself with beignets in Paris, and trying special brownies in Amsterdam, Europe surprised me beyond expectation.
People may go on #solotrips after a break up but I went as a couple, and still ended up having a #solotrip! To know about how exactly my impromptu solo trip was, stay tuned!
Have you ever had such an experience in life? Write your travel story on Tripoto today!
Frequent searches leading to this page:-
Europe tour packages for family from Delhi, Europe tour packages for family from India, Europe tour packages for family from Mumbai, Europe tour package from India, best things to do in Europe during winter, best things to do in Europe, unusual things to do in Europe, extreme things to do in Europe