If you're out in Goa hunting for the best places to eat, you just can't miss this restaurant serving exquisite Greek and Mediterranean cuisines! Yeah, we are talking about Thalassa Greek Taverna in Goa - known to be one of the most popular restaurants in Goa.
Overlooking the blue waters and palm trees on all sides, Thalassa Goa - also referred as 'Little Greece' - is located on the northernmost tip of Vagator, on the way from Siolim via the seaside road. Walking into this restaurant, you'd feel that it's a dream and a reality at the same time. Romance personified. You sit here and you feel like a teenager who has just fallen in love. The place makes you a dreamer, a philosopher and yes touches the travelling foodie inside of you at a deeper level.
What make's Thalassa Goa so special?
The design and ambiance of Thalassa will transport you back to Greece instantly with its white decor, terrazzo flooring, rustic wooden shelters, and cane furniture. The place is not very big, but it has been tastefully done decorated with white. Everything you see around you is in the shades of white.
Mariketty Grana, the owner of Thalassa Goa, started her journey as a humble kebab seller - but honed her expertise and channelized her inner calling of being born into a family of restaurateurs - and paved the way for a delightful restaurant in the beach paradise!
What food should I try at Thalassa Goa?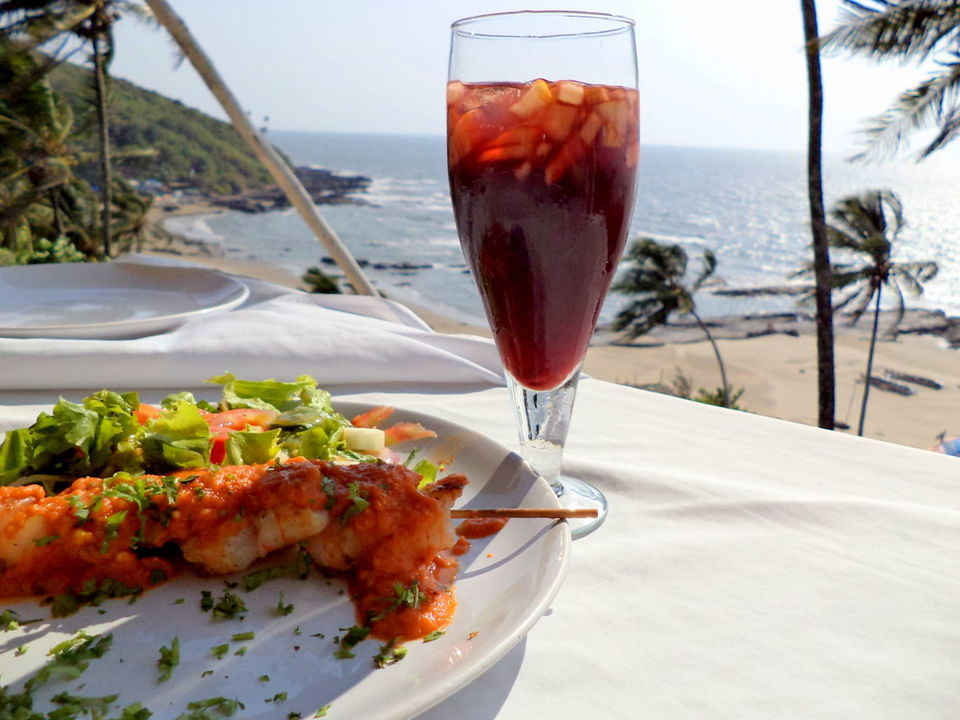 You can feast on a plethora of exotic cuisines from Italian to Lebanese to Pan Asian right here. We will strongly recommend the fried feta in pastry. The Sangria is good - if you're in mood for some fruity wine! The mix grill and fried Calamari is to die for. The meal at Thalassa is well an experience that you will cherish and remember very fondly when you look back at your Goa Trip.
The food is reasonably priced and so are the drinks, the portions are pretty good and every meal is a complete package. You want to keep sitting there for hours staring at the sea, never wanting to go back to your dull mundane life!
You can read about Shambhavi's experience at Thalassa, here.
Tripoto's Recommendations for Thalassa Goa:
Chicken Gyros - Indulge in this delicious preparation, made from slow cooked meat in a vertical rotisserie and served with pita bread, salad, french fries. You'll absolutely love the tzatziki - a cold creamy sauce made from yogurt, cucumber, garlic and spices.
Kleftiko - A meat-lover's delight, this is sow cooked lamb in the oven, served with grilled vegetables and potatoes cooked in the juice of the lamb, topped with feta cheese.
Prawns Pastitsada - Dig into a soulful bowl of Greek & Italian fusion, and let your tastebuds roll, as you savor the authentic taste of fresh tomato with basil and prawns!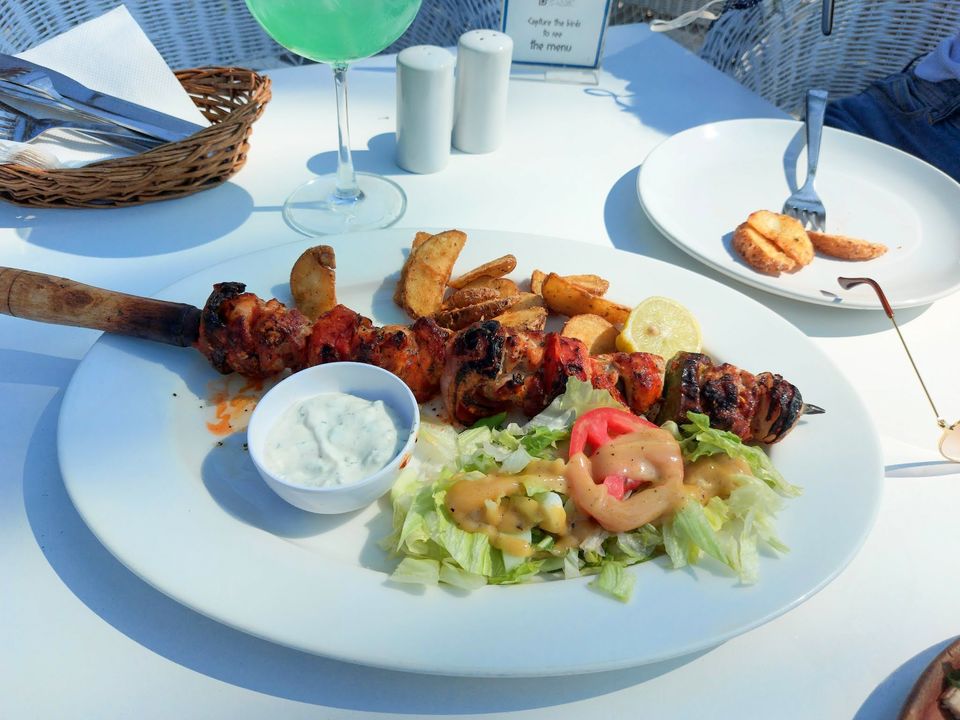 Don't Forget To Make a Reservation!
Thalassa Goa is usually pre-booked for a visit around sunset or later, hence, we'd advise you to book a table at least a night before you visit, especially if you'd like to visit around sunset.
Having said that, if you're doing for lunch, you can find a place even without reservation - yeah, the crowd starts gathering in late afternoon.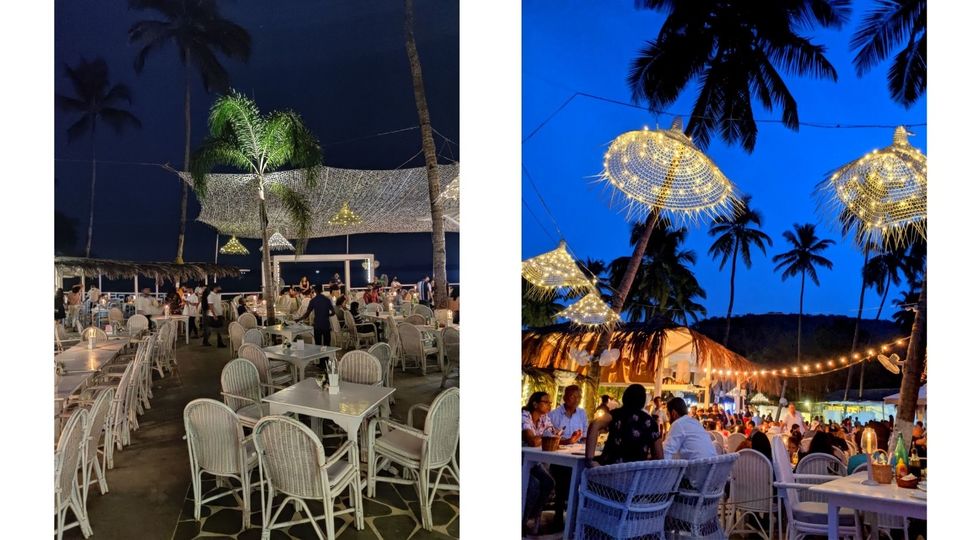 Why events at Thalassa Goa are different?
Apart from the beautiful positive vibes and the lovely food, Thalassa is a complete package for anyone seeking to create memories for a lifetime. The music and the ambiance are always electric which makes it a stunning place to celebrate life.
They often host sunset parties, that you can go for!
You get to be a part of the traditional Greek dance performances including Sirtaki and Zorba along with fire show and much more just after sunsets to bring in the perfect mood for dinner.
Timings : 8:30 AM - 1:00 AM
Location: 301/1, Vaddy, Siolim, Goa 403517
Cost for 2: Approx Rs 2500 (with alcohol)
Check out their official website, here.
Also, check out this list of sea-facing restaurants in goa you need to visit for the ultimate foodie's experience!
Think we missed out on something? Tell us about it in the comments below. Or write about it here on Tripoto.