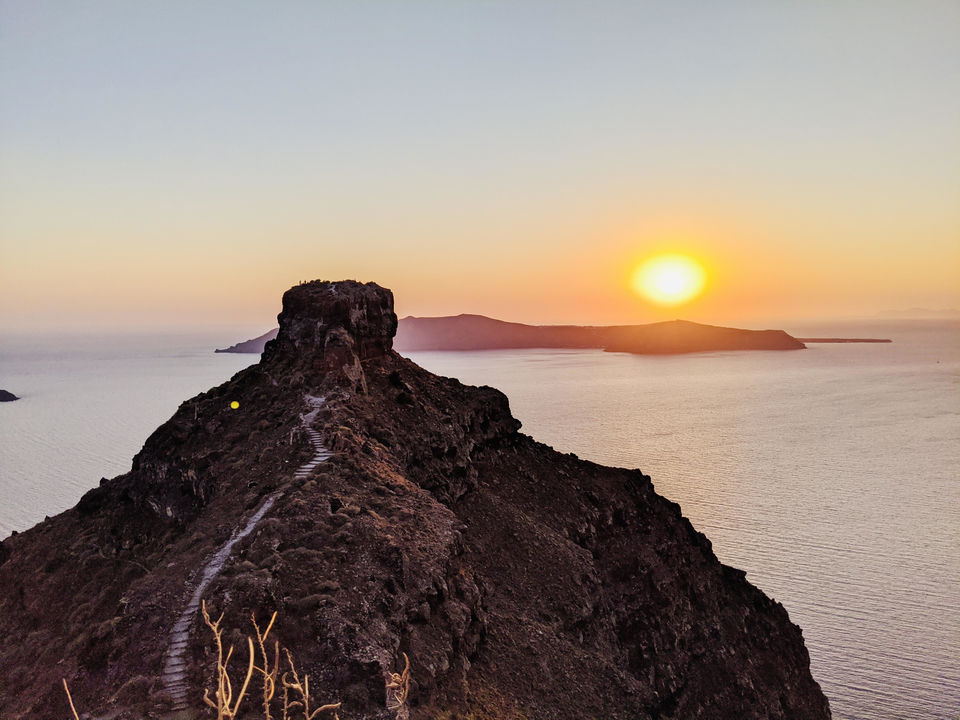 "Let's find some beautiful places to get lost together!!"
I have to admit Greece was not at the top of my travel list, it was my Husband's idea. And Simply Wow! What an overwhelming surprise Greece turned out to be. Before everything else – big shoutout to Greek People and their hospitality which will sweep you off your feet. Greek hospitality has a long history and even in these modern times, they stick by it.Almost every local you meet would be kind, warm, have loads of recommendations, may ask you very personal questions and could be an enthusiastic dancer. All of these qualities will make your stay snug and eventful.
Particularly as a couple,Greece has something to offer irrespective of what kind of interests you bond or lock horns over. Me and my partner -we travelled to Athens, Santorini & Crete for a period of 15 days and this is what we found.
The Calm Couple - Sunset Lovers
Greece is a set of islands, each with its own unique traits. Even before you land, you can see the varying shades of blue and landscapes never seen before.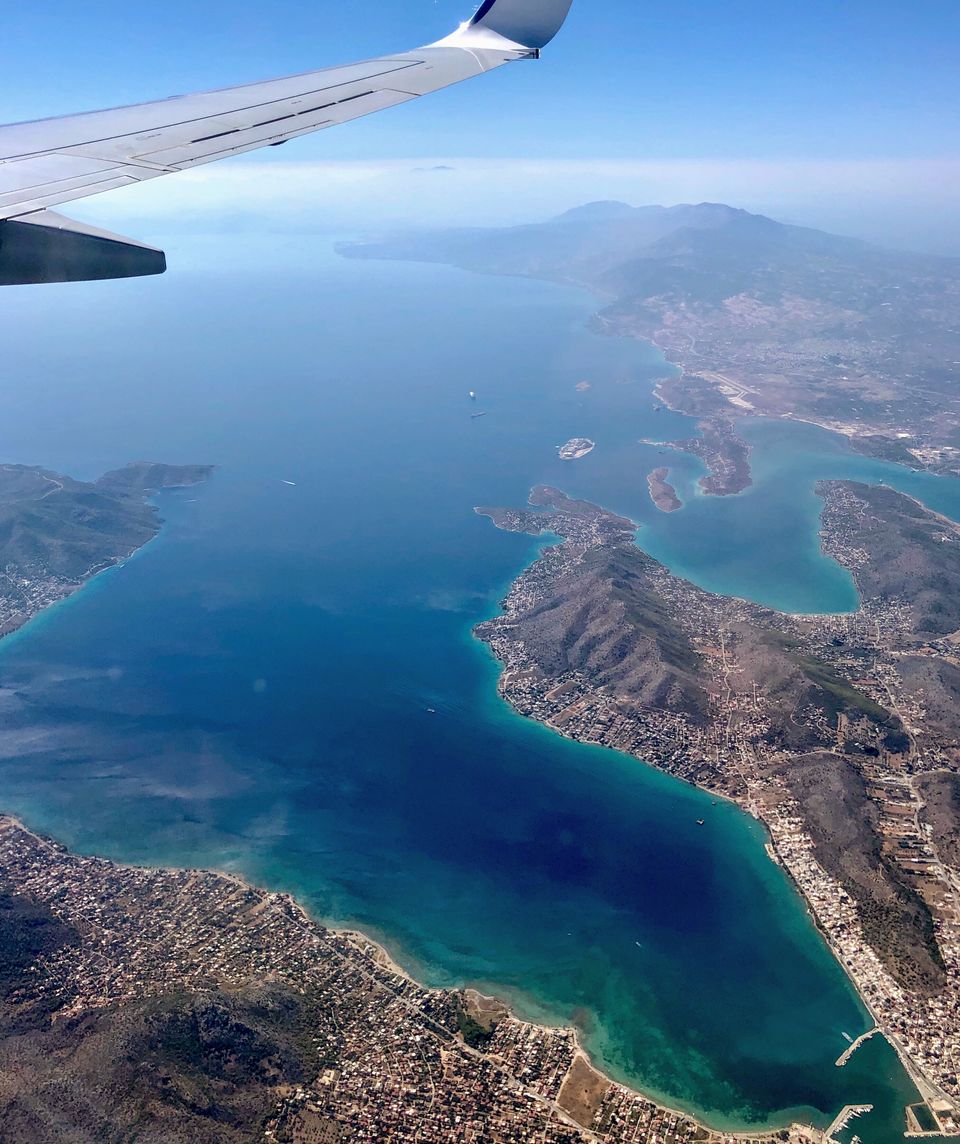 This majestic land is also the land of sunsets. Experience the most magnificient and surreal sunsets. Each evening we just sat and watched the gold going down like magic. One of the most popular sunsets is said to be from Oia, Santorini but my personal favourites and far less crowded were from Imerovigli and Chania port.
The Not so Calm Couple - Adventurous Pair
If you cannot sit calm together and adrenaline is often kinda high – you are again at the right place. With 80 percent of its area in mountains and hills, Greece is a hiking & trekking paradise.
For example there is Samaria Gorge - Unesco World Heritage Site. It is 16 km long hike and its width is 150 m at its widest point and 3 m at its narrowest.
We went a step further to dirt road driving uphill with wild goats jumping here & there but the end result was out of this world. Balos lagoon beach is a marvel. The warm crystal water and pink sand was just perfect to crash on. One can reach Balos easy way via Ship too. Do not forget your sunscreen, sunglasses, hats - it is sunny most of the year.
The Power Couple - Instagram Celebrity vibes
If you are looking for pre or post wedding shoots or just instagram worthy shots everyone goes ooo-la-la about, almost every village in Oia offers you dresses and photographers who would capture your most exotic photographs - memories and show off for life!!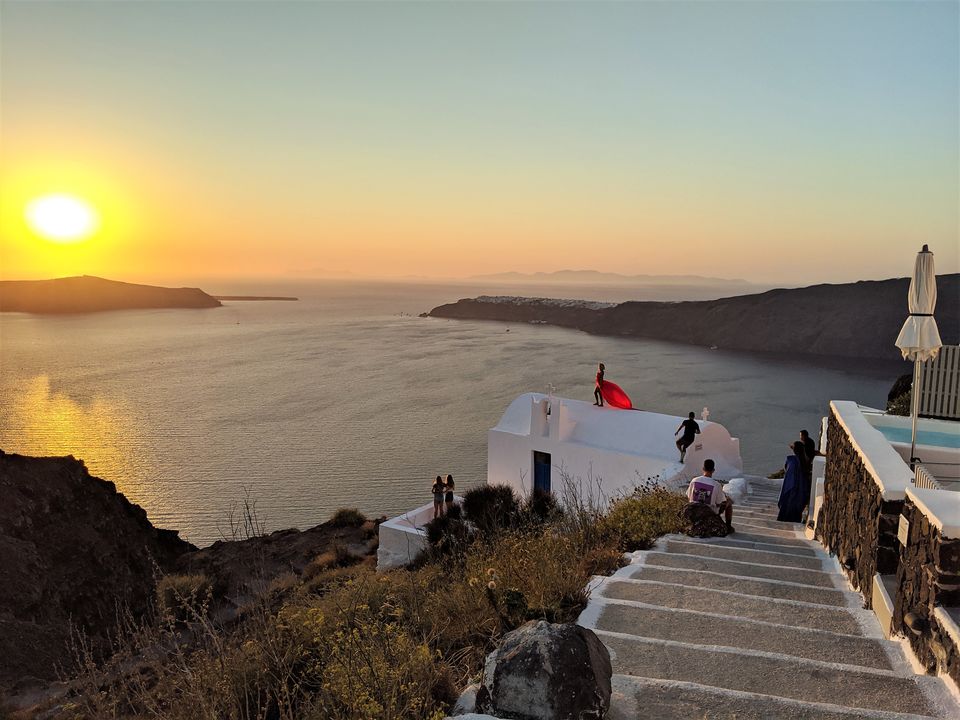 The Chill Couple - Movie and Beer Lovers
This was my favourite part and my first "open air" theatre experience with a bar. It can get cold even though mornings are warm. Do carry enough warm clothes for best movie experience. Athens offer several open air cinemas - Cine Paris being favourite among many. However, other islands also offer latest Hollywood movies in open air theatres. We watched Tenet - do not ask me if I understood it the same night.
Destined to be Together Couple -Bonding Over Food
Heavily influenced by Mediterranean cuisine, mutton lovers and ones with sweet tooth will go crazy with options. The cuisine is so special for both vegetarians and non vegetarians, it deserves a special blog in itself. I have to mention, at several places we were served after dinner specials - complimentary - grapes, watermelon, ouzo :) Like I mentioned, Greek hospitality is historical.
Look out for Saganaki (fried Feta Cheese) , Souvlakis and Gyros (Go to Snack Meals), Moussaka ( layered dish close to Lasagna with or without meat), Tomatokeftedes (tomato fritters), Dolmadakia (rice stuffed in grape leaves).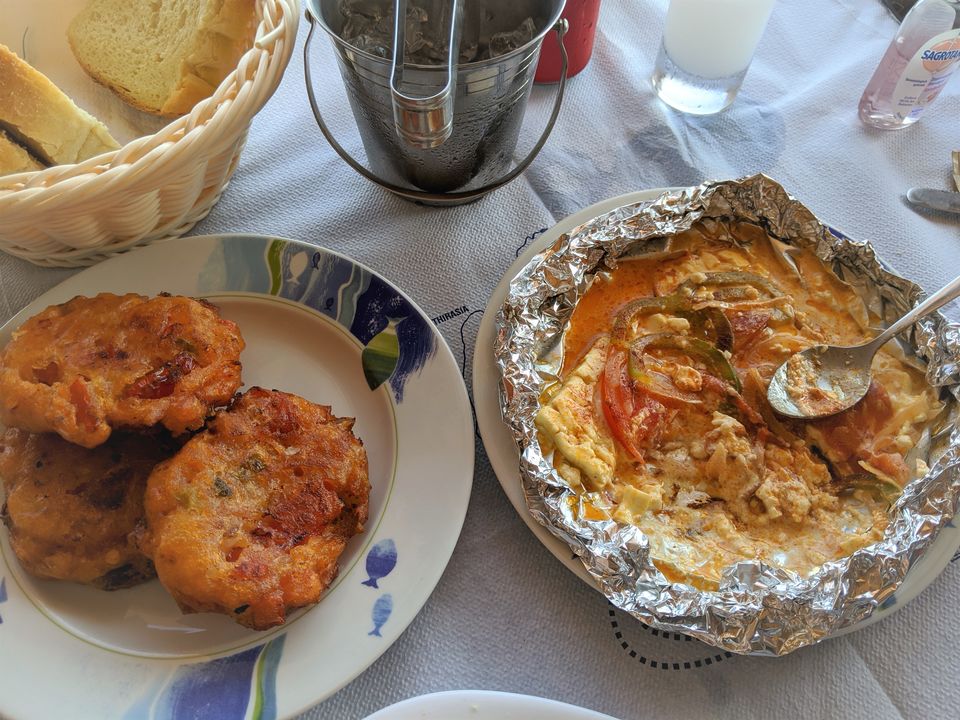 Sugar lovers - Loukomades (fried dough with walnut, cinnamon etc), Kataifi (nutty centre with crispy cover), Baklawa (pistachio and walnut filled bites), Halwa.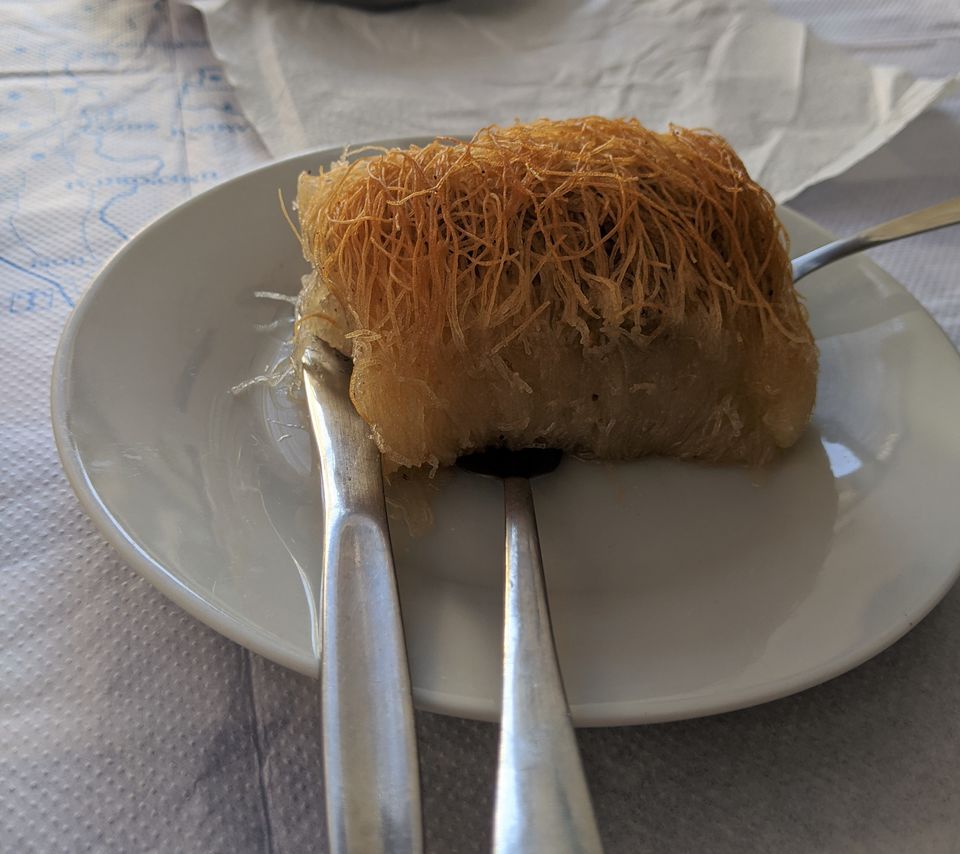 To drink: Ellinikos (Greek Coffee made on top of heated sand) , Ouzo (Anise flavoured alcoholic drink)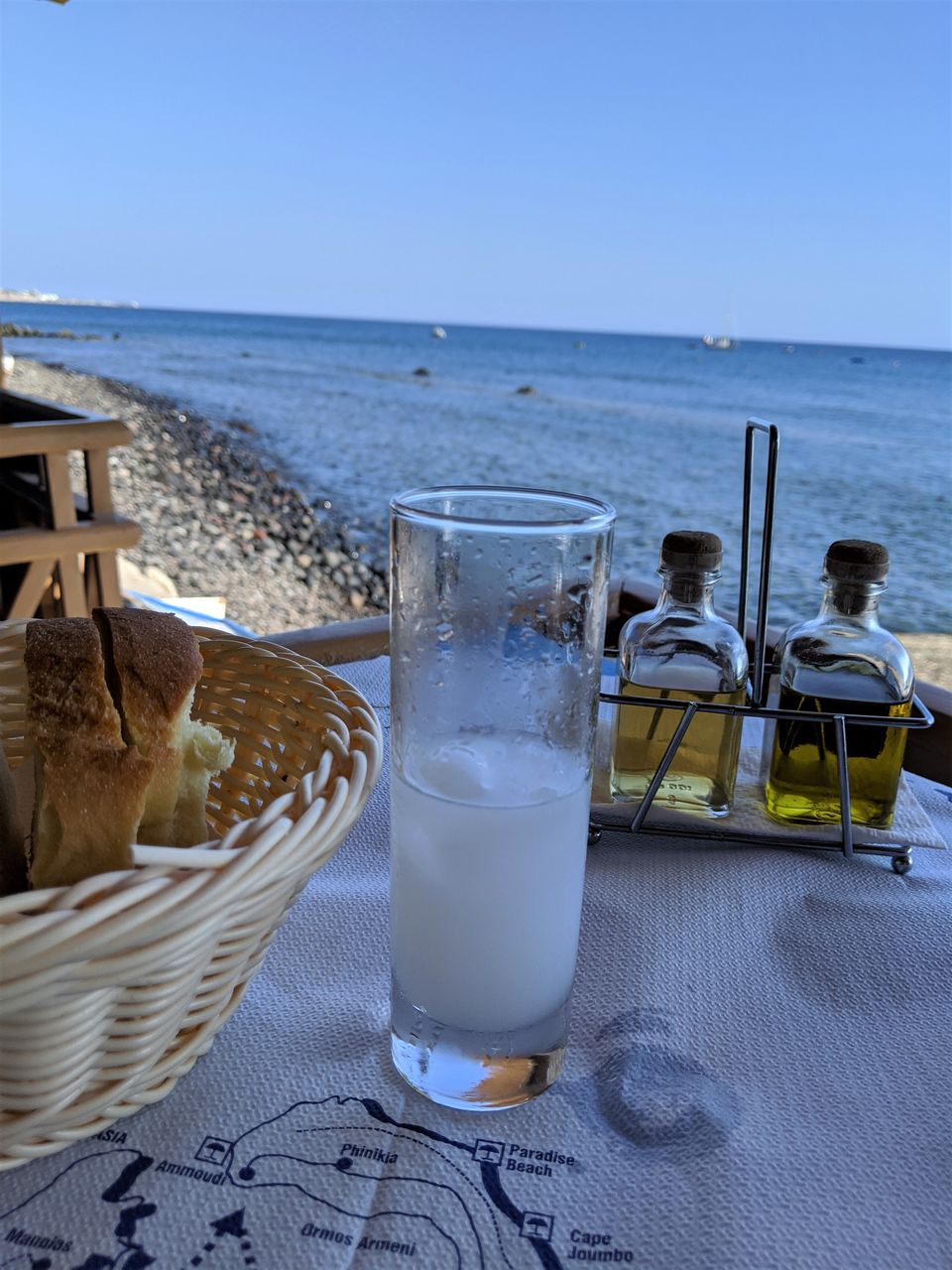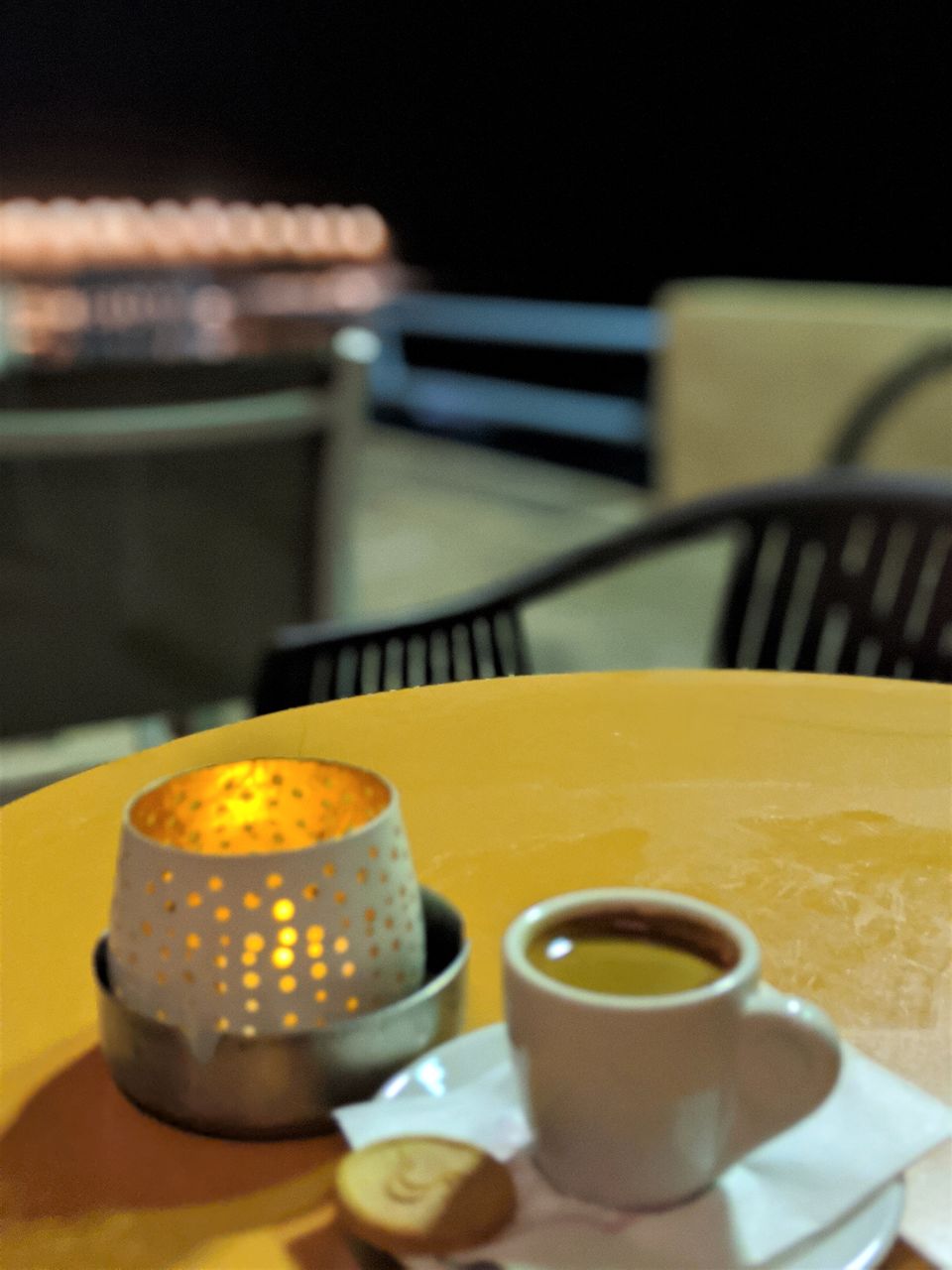 The Alike Couple -The Nerdy Pair
It is no secret Greek Mythology and History is foundational for humankind. Be it a visit to Acropolis, Athens (2460 years old!!) or the underground Dikteon Cave, Crete which is said to be Lord Zeus Birthplace- get ready to travel back in time.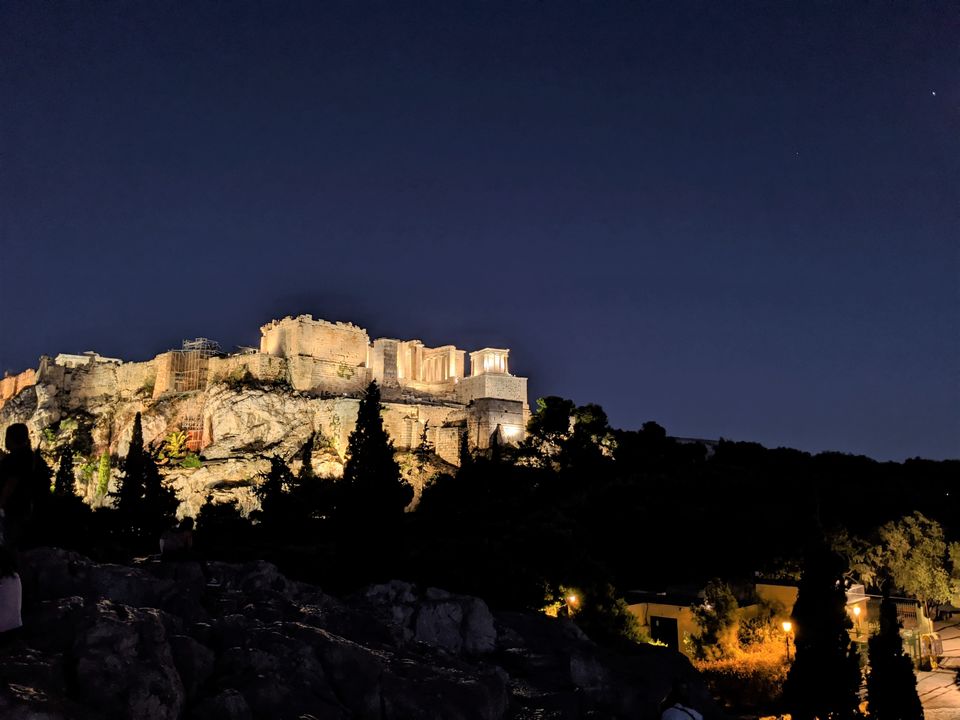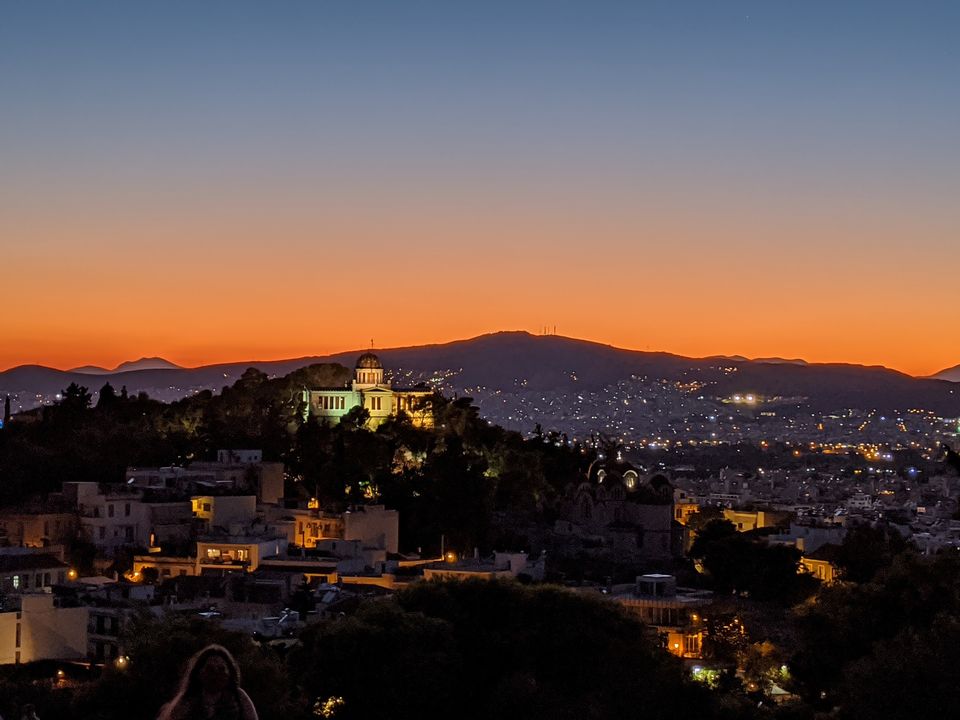 The Best Friends Couple - Romantic walks & Shopping Fans
Prettiest of pathways and cutest of shops to explore. The linen dresses and greek sandals - do not miss them shoppers !! Greece is overall relatively pretty easy than several other European destinations.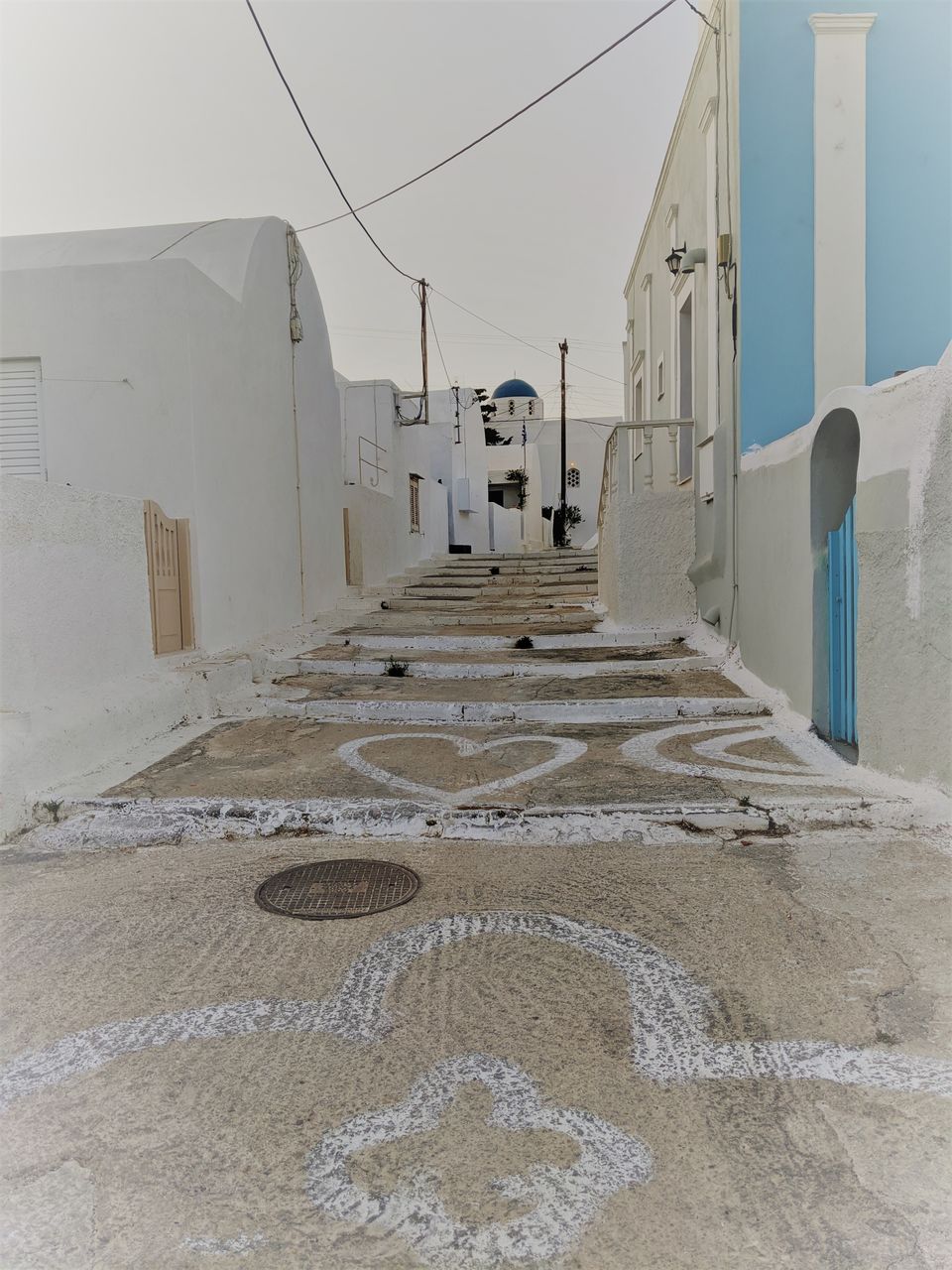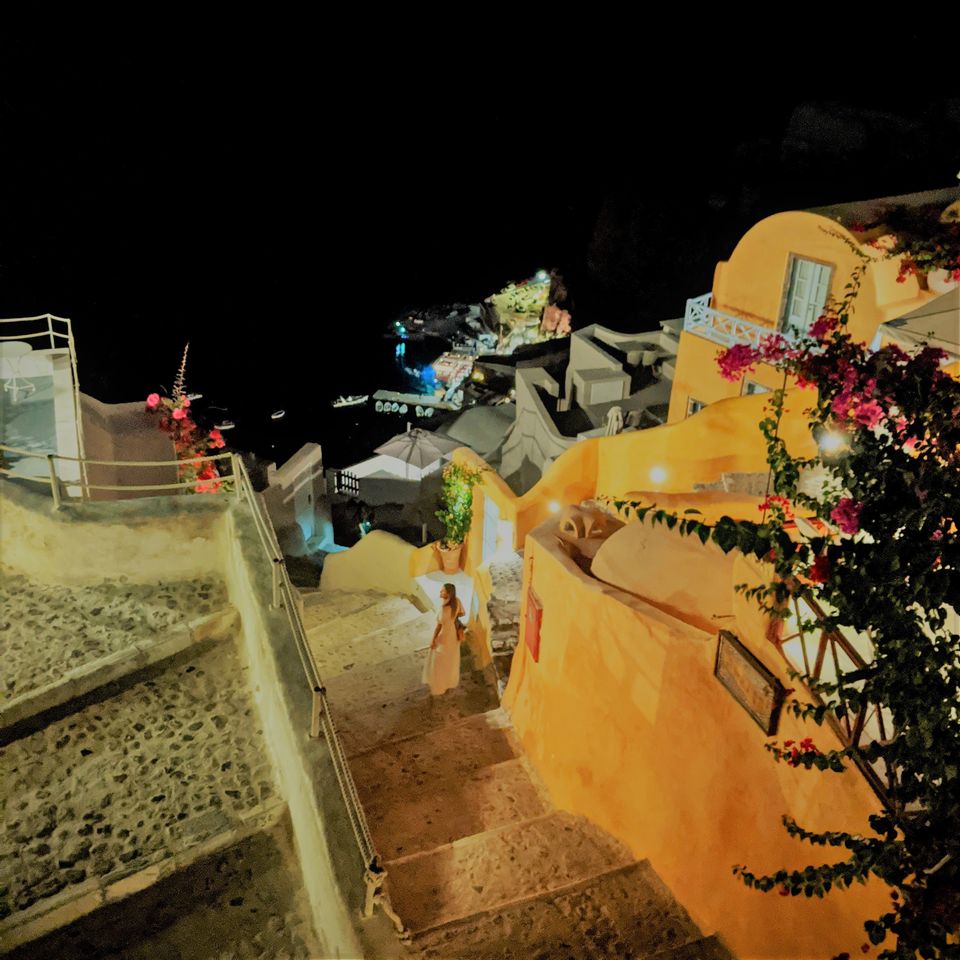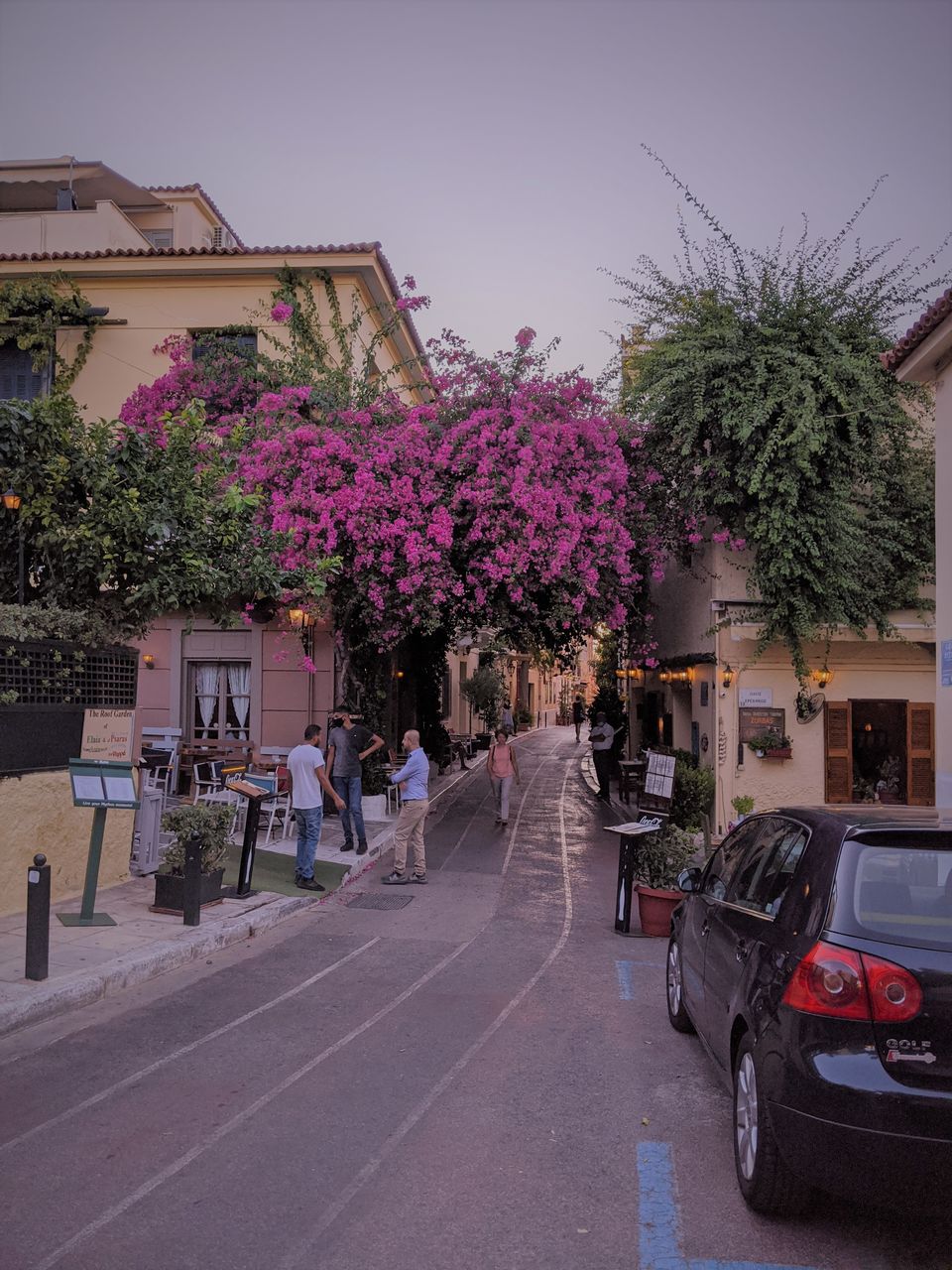 The Party-Going Couple - Night Owls
This category will be the happiest. Almost all places are open and streets are lively till early morning hours. Greece gets up late. They do not open early ,but even supermarkets close around 12.00 am or later in the night (een during Corona). Street performers and music will make your evenings livelier and do not be surprised if at a random restaurant you see people dancing on tables. Specially the cosmopolitan Crete Island and Athens . We even heard "dilbar, dilbar" playing at a cruise party. Fun!!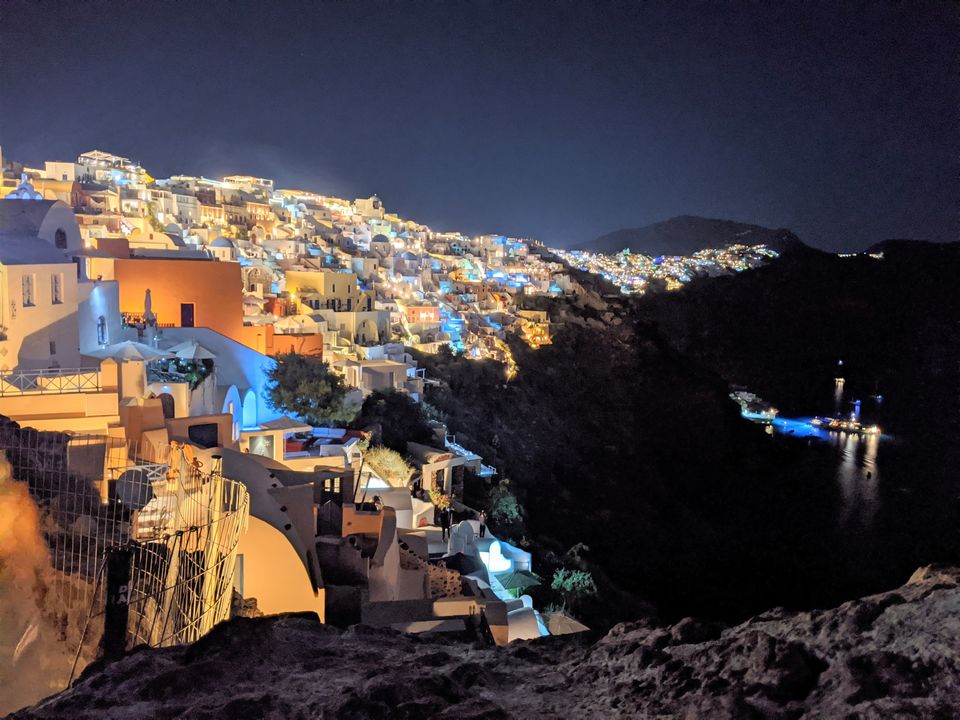 The Sexy Couple - Beach Beach Babies
Get ready to be spoilt for choices. Any island you are at, you can choose a silent corner, private beach section or beach party. There is a super economical boat service at Santorini, which carries you to three different beaches Red, White & Black beach named based on color of the sand at these beaches. All of them are not crowded, since this boat is the only way to reach & return.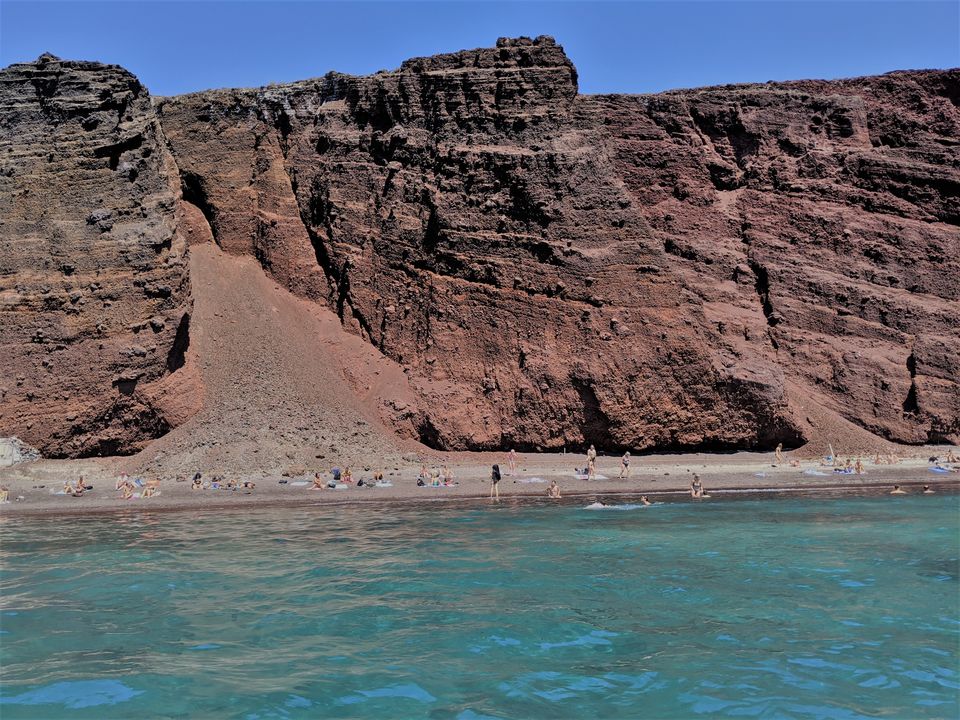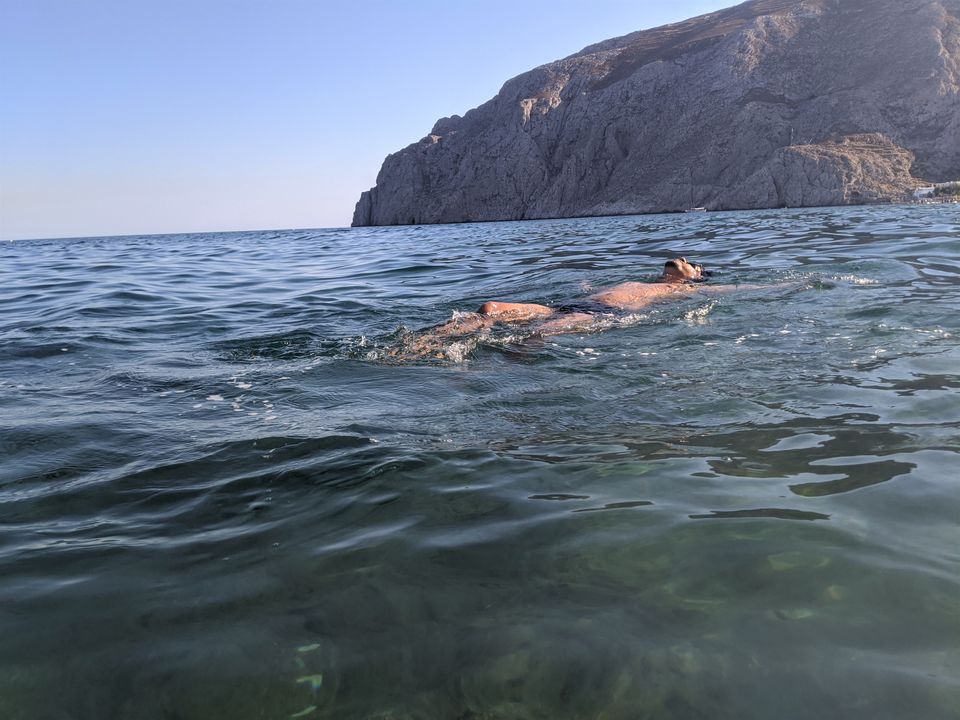 So, whether you fit into one category or all or more, you and your partner can cherish some whimsical, some merry moments in Greece !! like we did.
If you have been to Greece already, let me know how your experience was and what further shall one explore. If you have questions, do ask in the comments.
You can connect with me and follow my content at Tripoto or Instagram.
Plan your next travel & check out Honeymoon Packages at Tripoto.
Get Inspired & explore the best of travel inspiration on Tripoto Instagram!