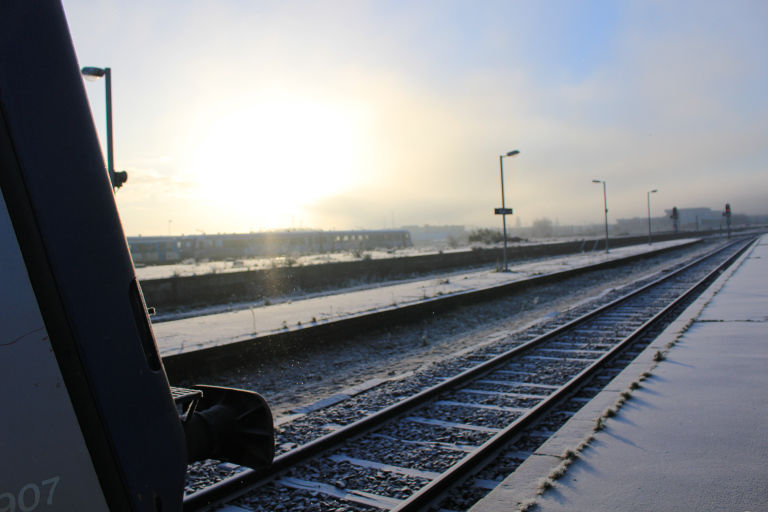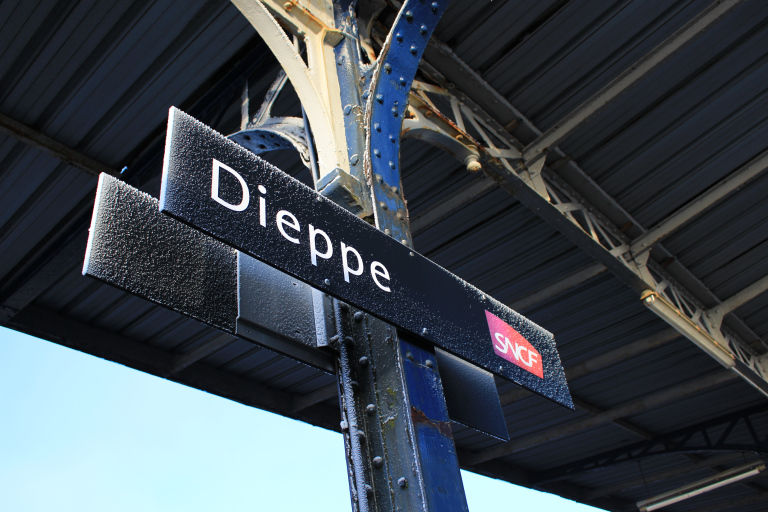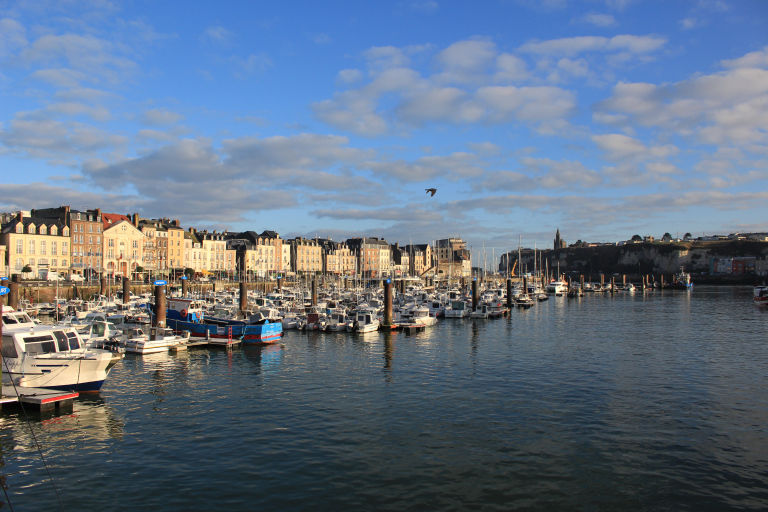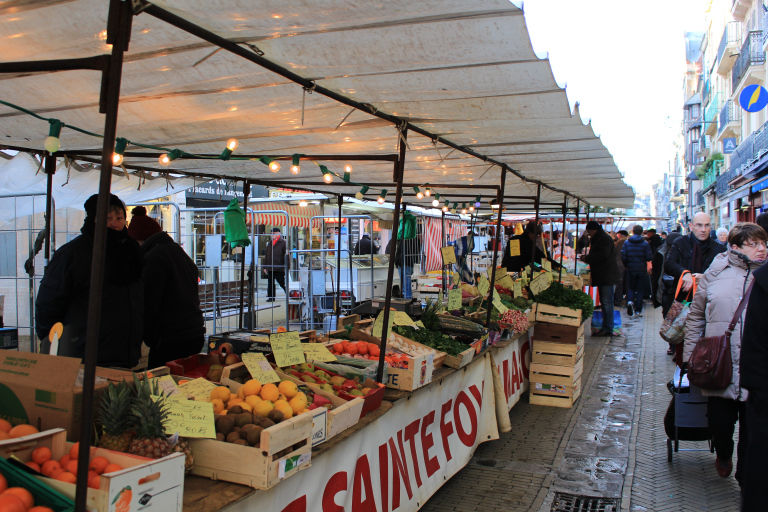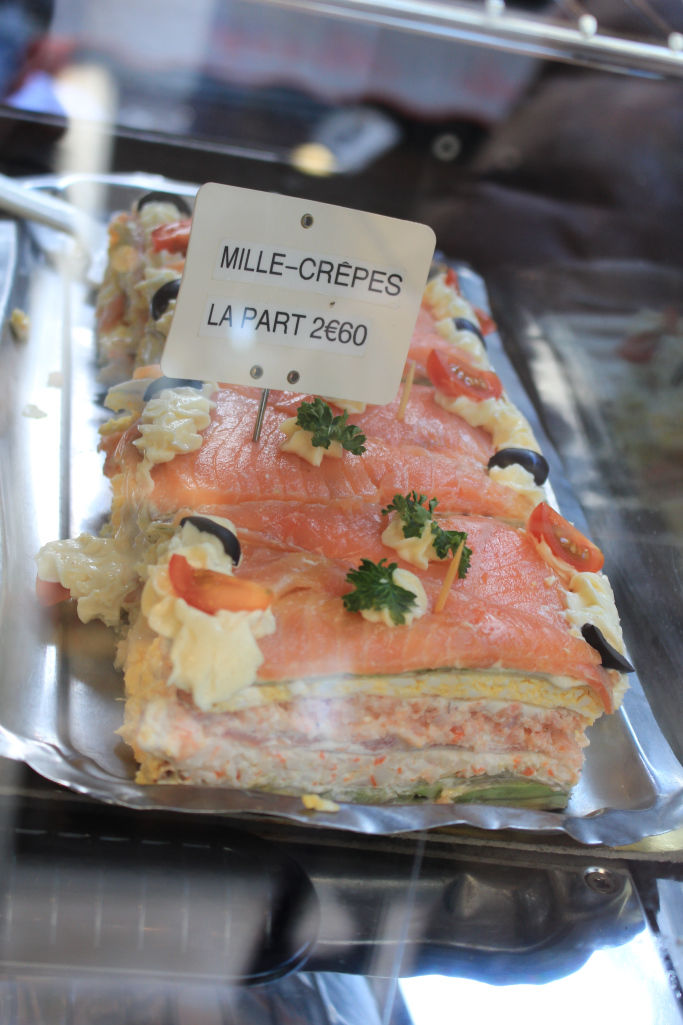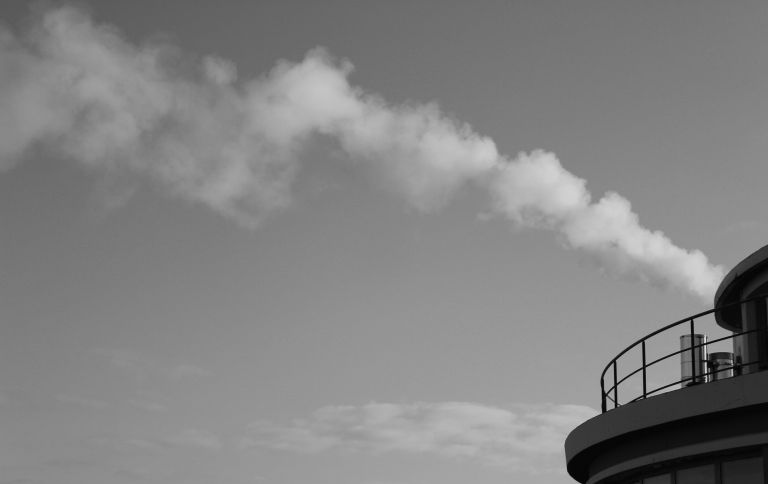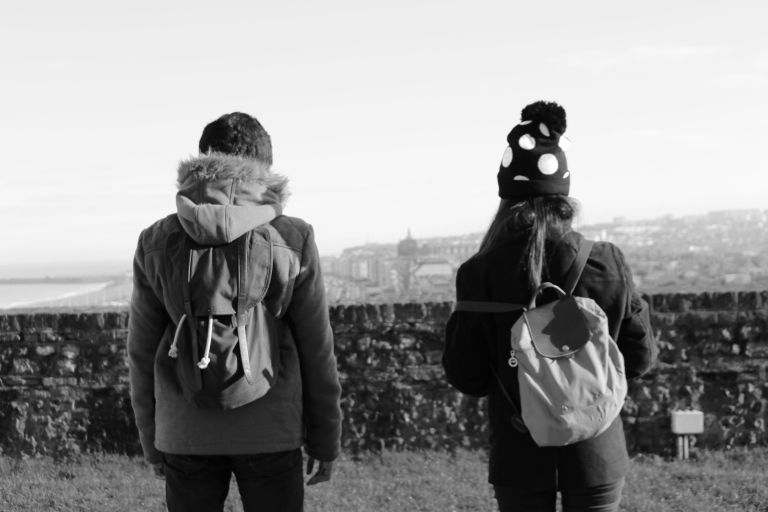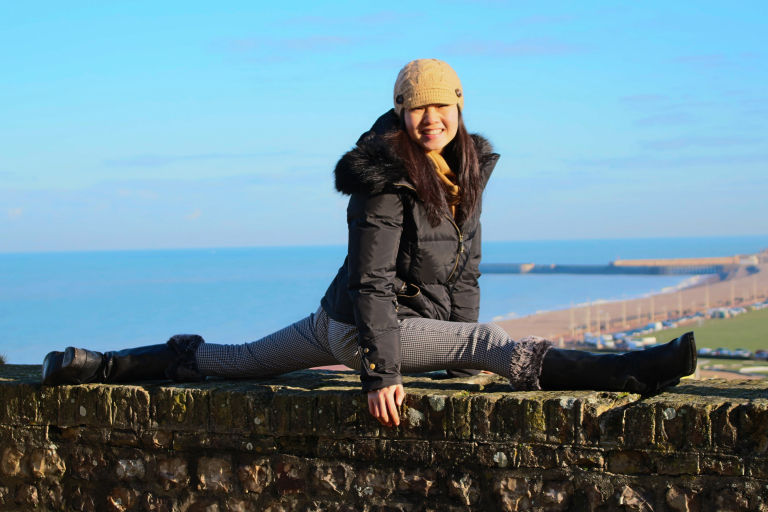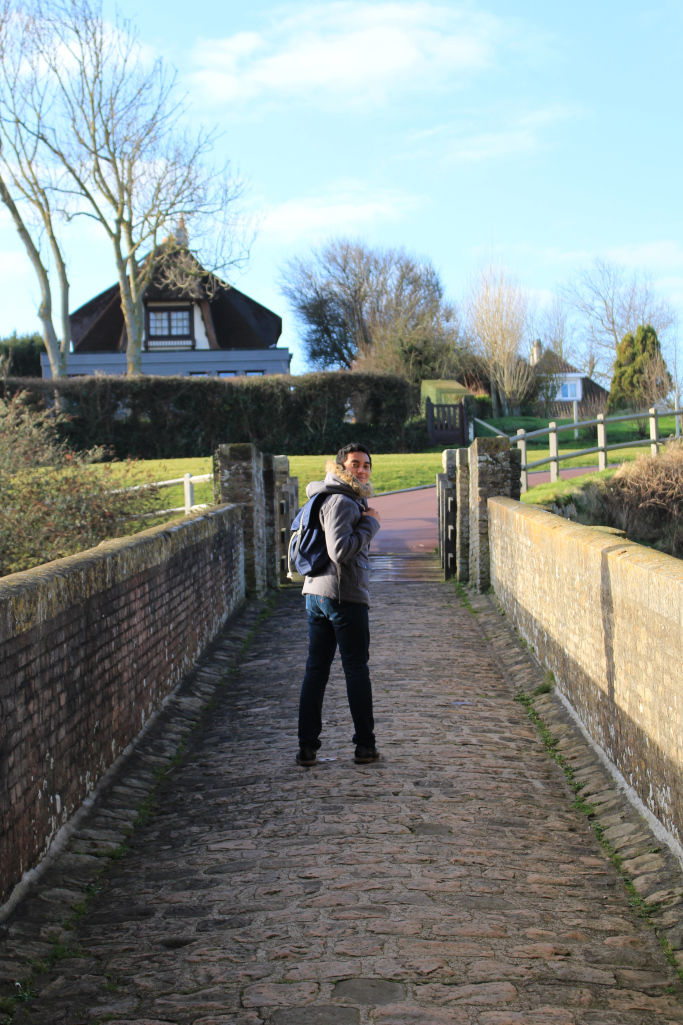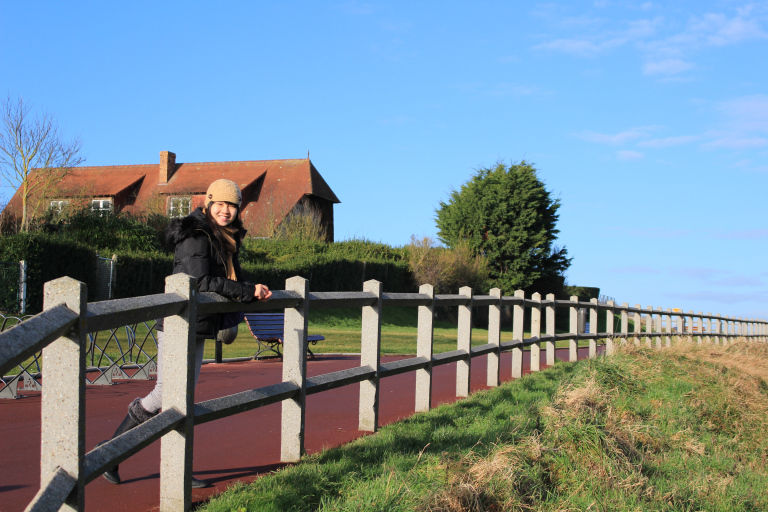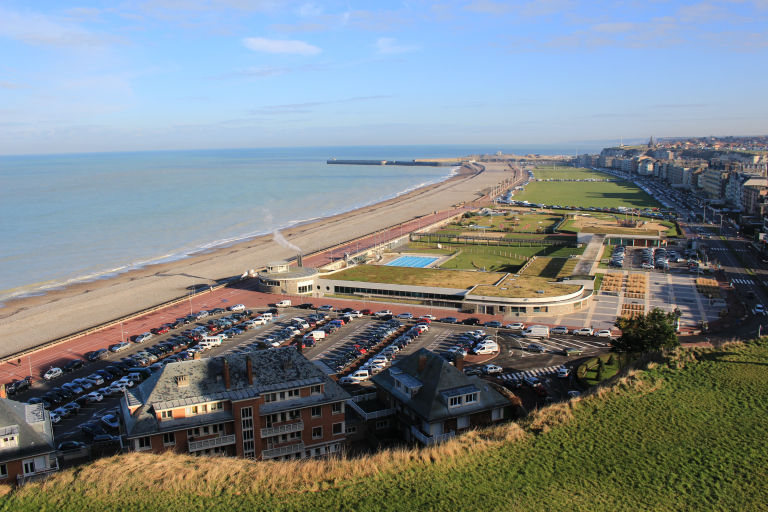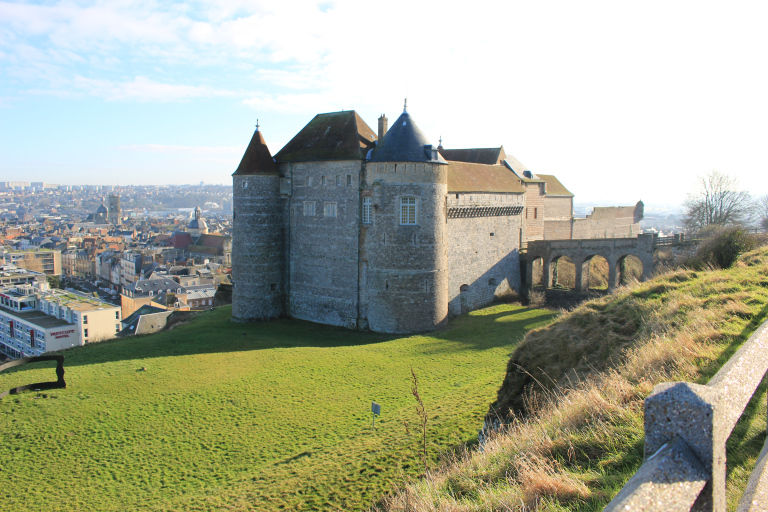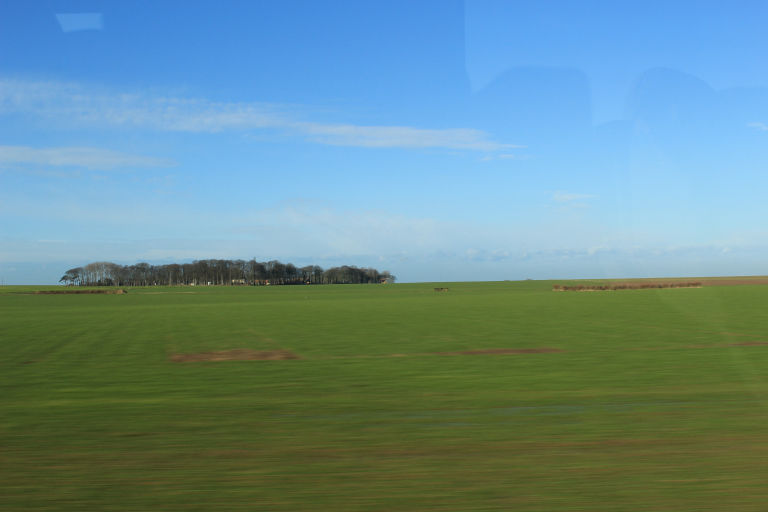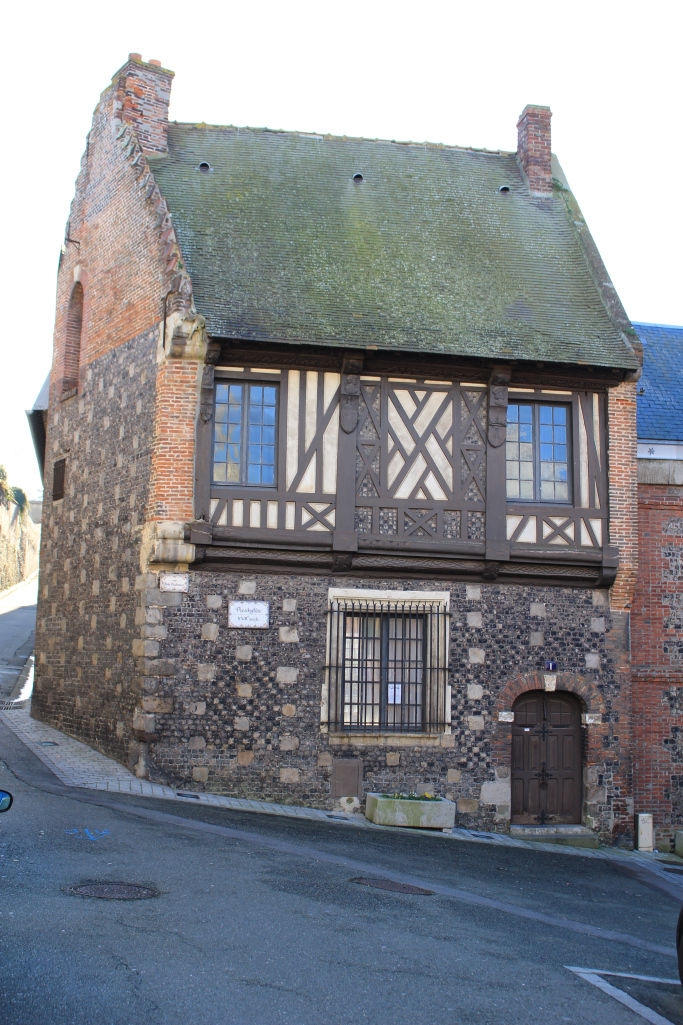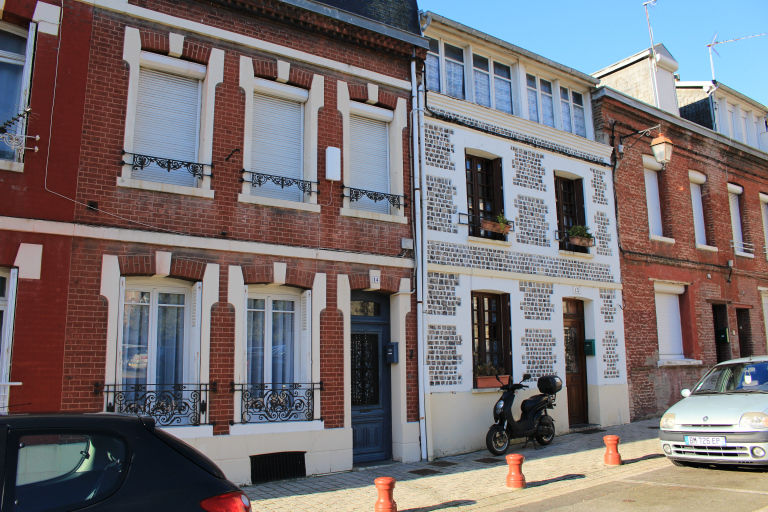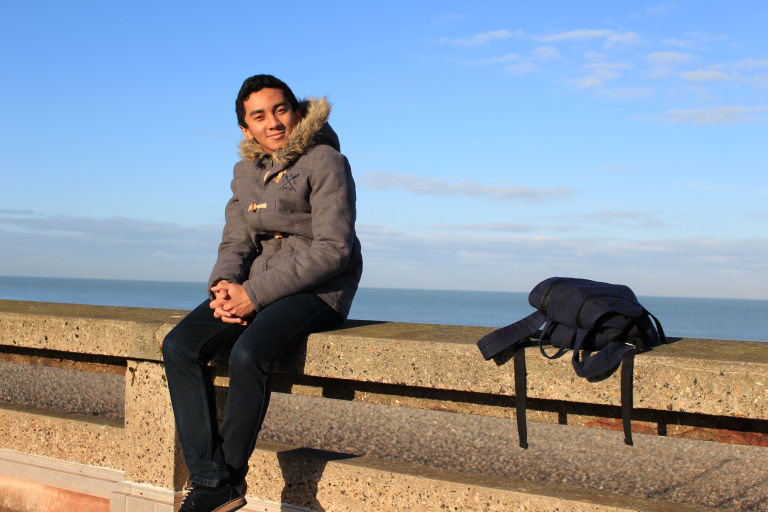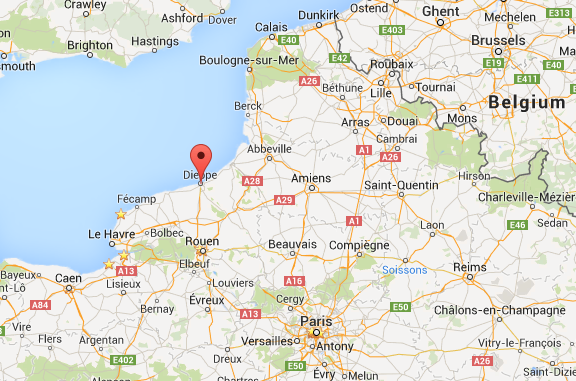 Dieppe is a small coastal town Northwest of Normandy. There isn't any established tourism information online, so you can only imagine what a residential town it is!
We visited the Saturday morning market. They sold everything from fruits and vegetables to sausages and cheeses. 
We were stoked for the sunny albeit cold weather, after being holed up in Rouen where it rains almost all the time and sunlight is rare.
We visited Le Treport, about an hour's bus ride from Dieppe. To our dismay, we found out that most shops are closed because they're on vacation to clear their annual leave. The bus comes every 2 hours hence we spent the remaining of our time gazing out of a crepe shop, which we took shelter from, towards a small harbour.
We were impressed by the service of even bus drivers, who did not hesitate to greet everyone who came onboard and offer us directions. We were on public buses, mind you!
View overlooking Dieppe atop the castle. The blue square in the middle is a swimming pool, and we noticed steam coming out of there. Wonder how it feels to be swimming in winter!