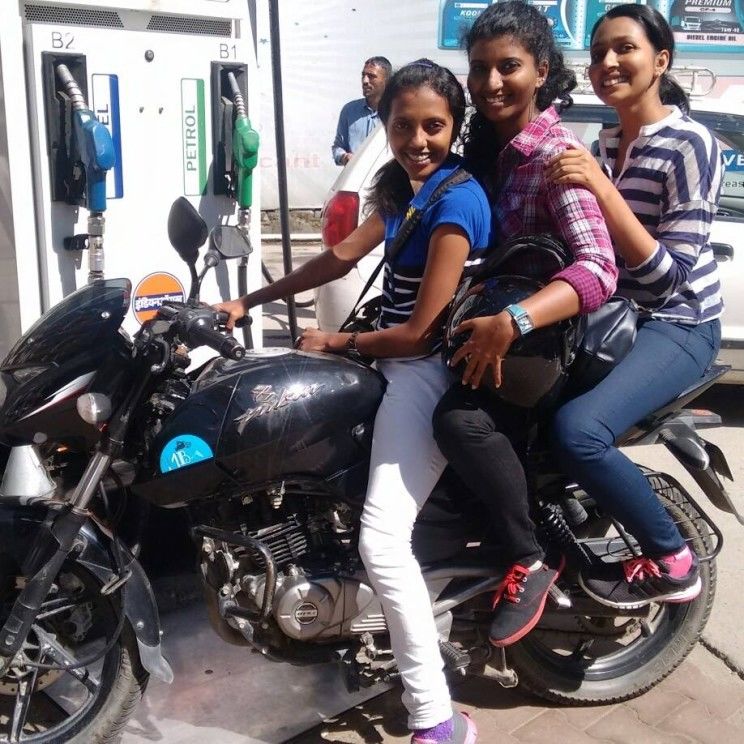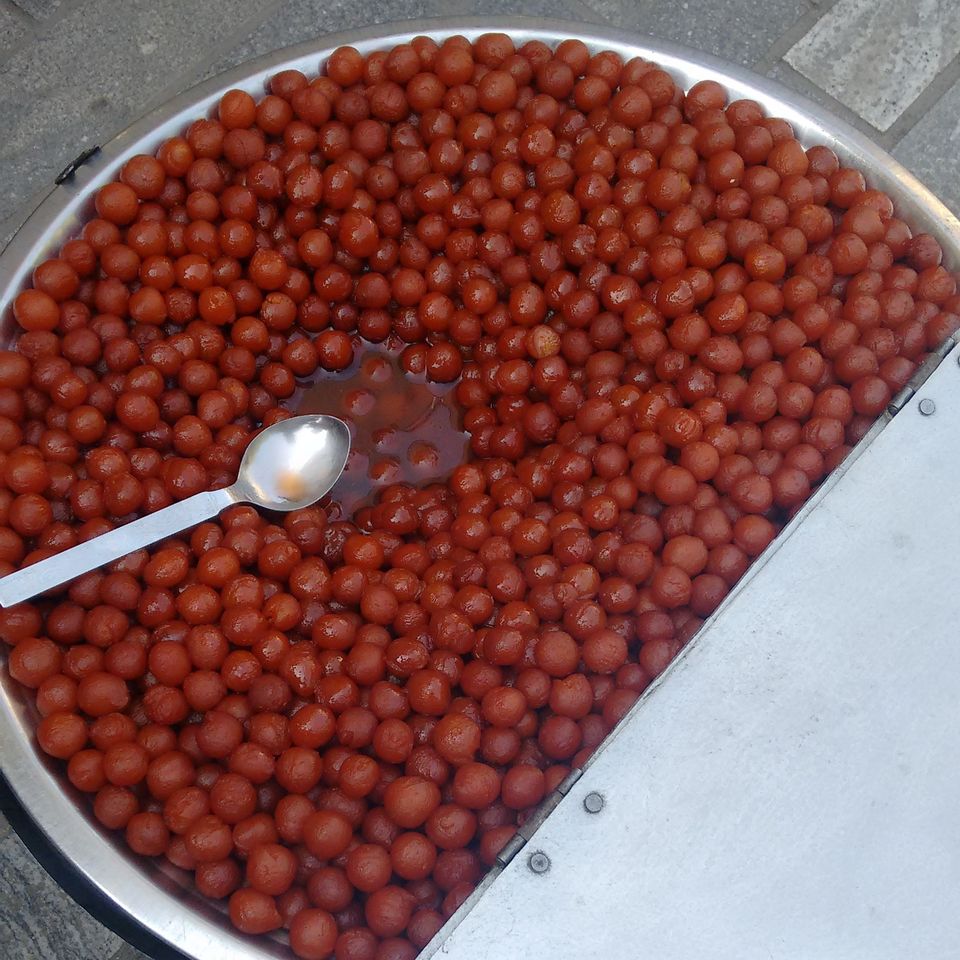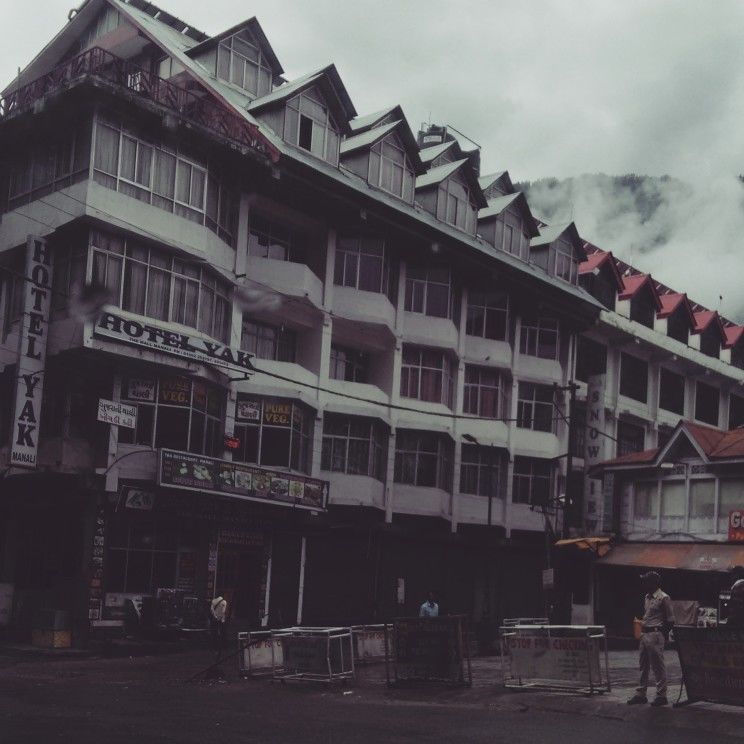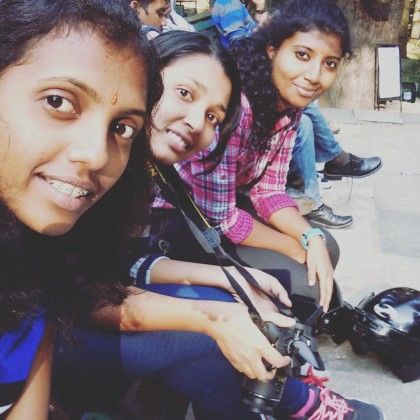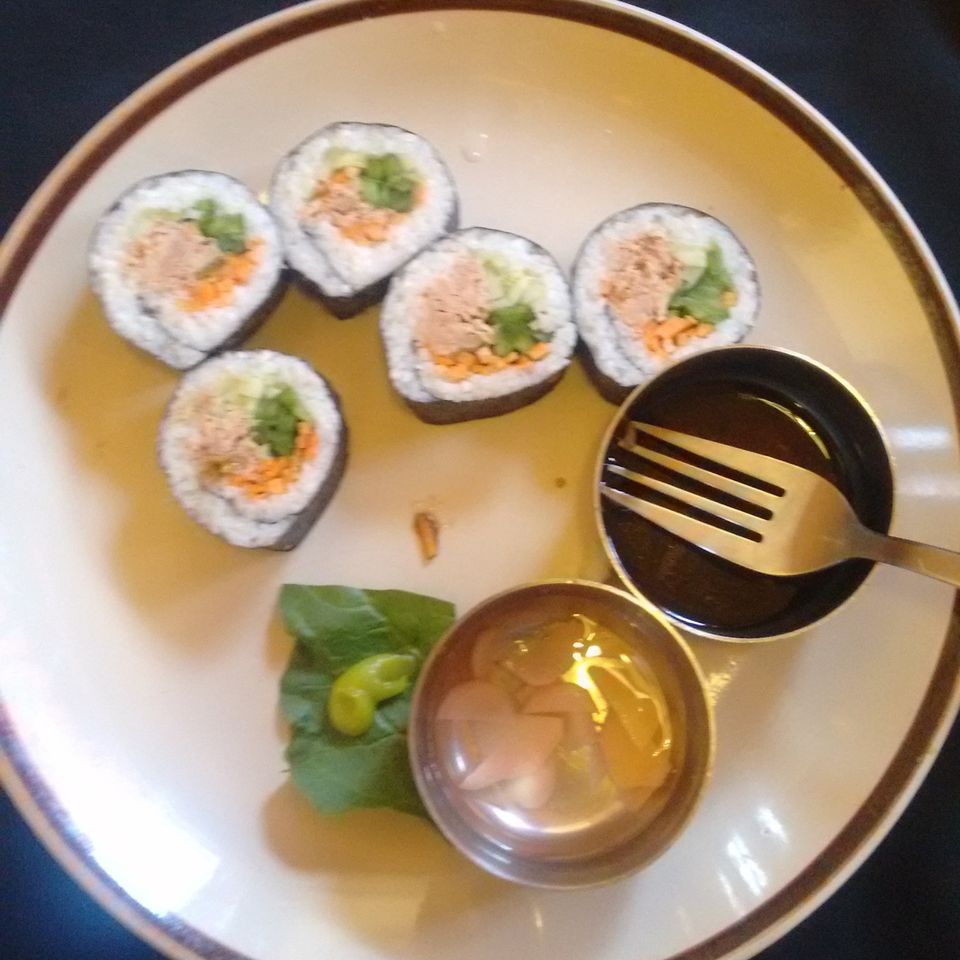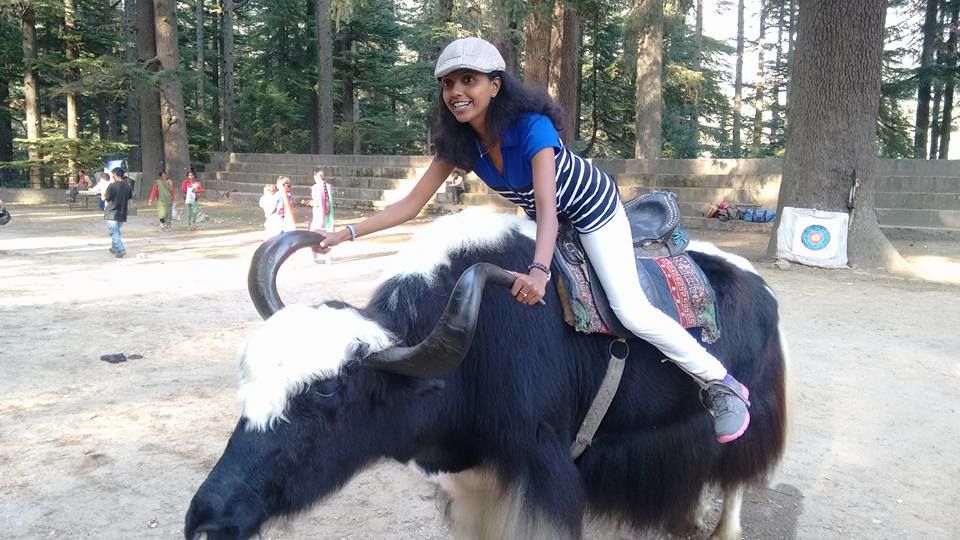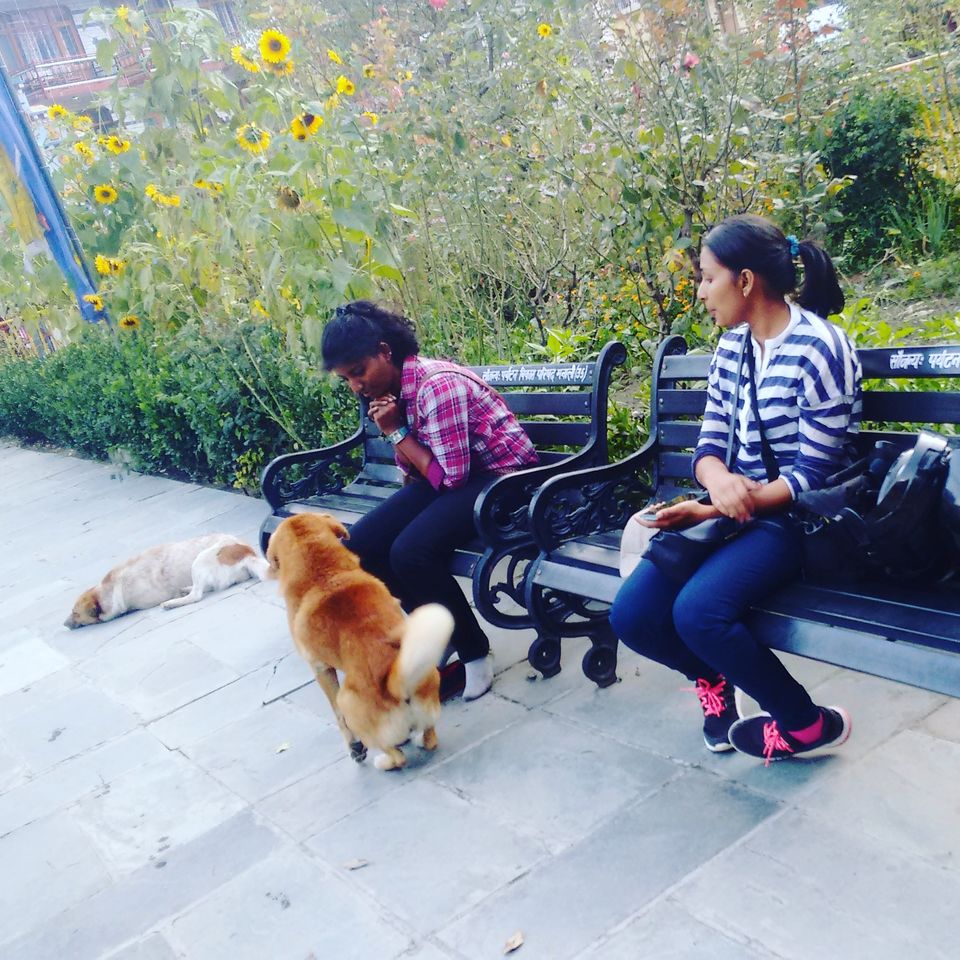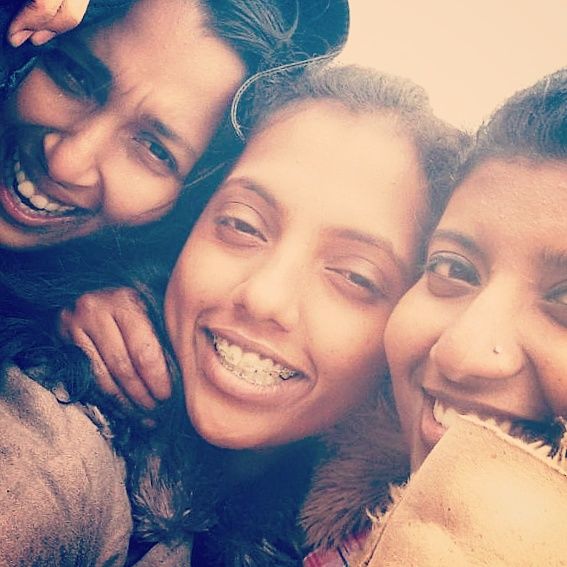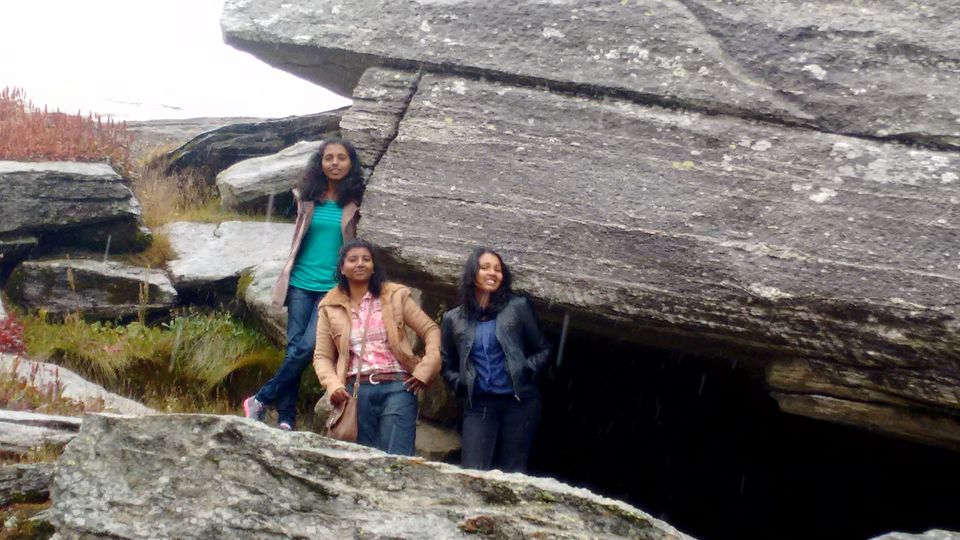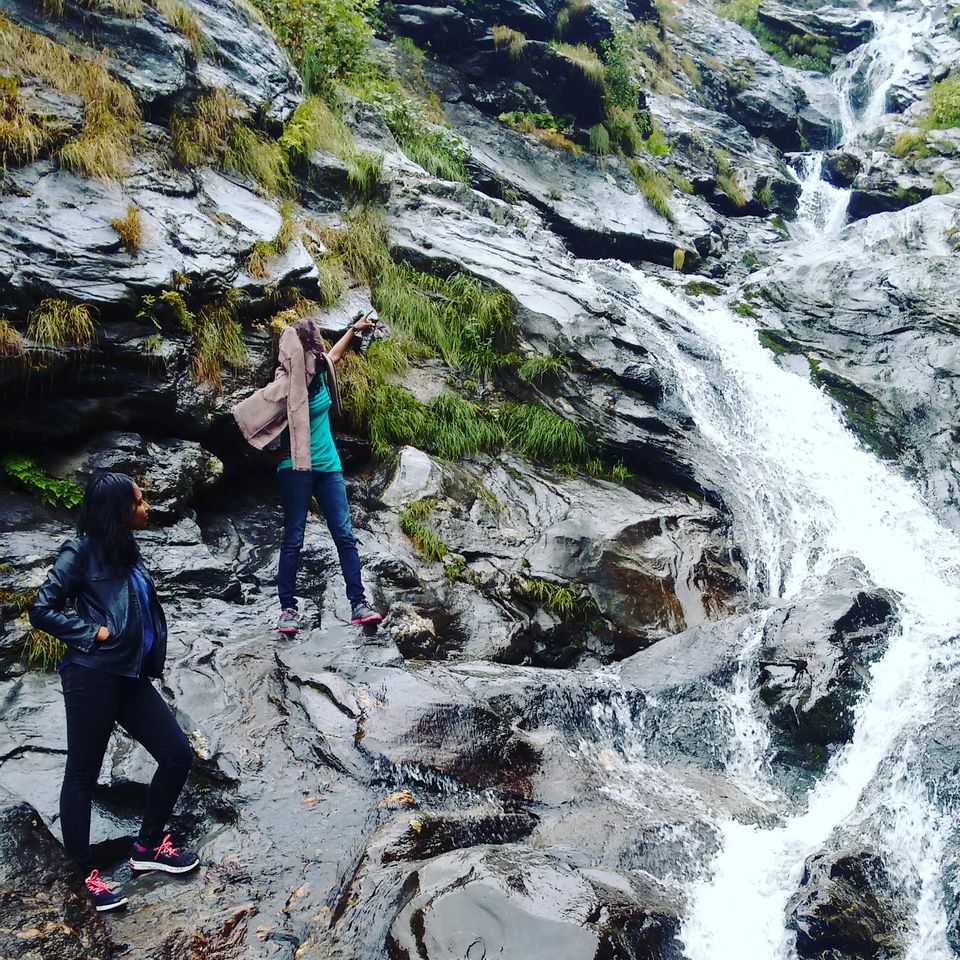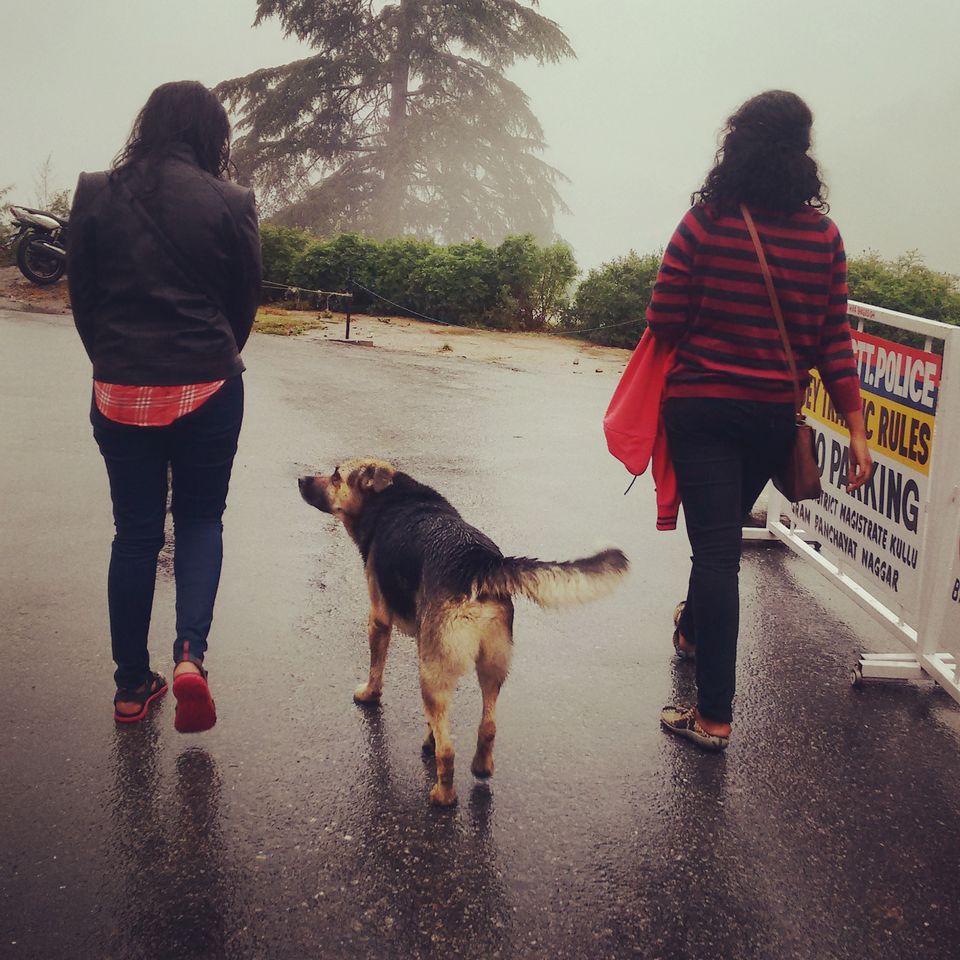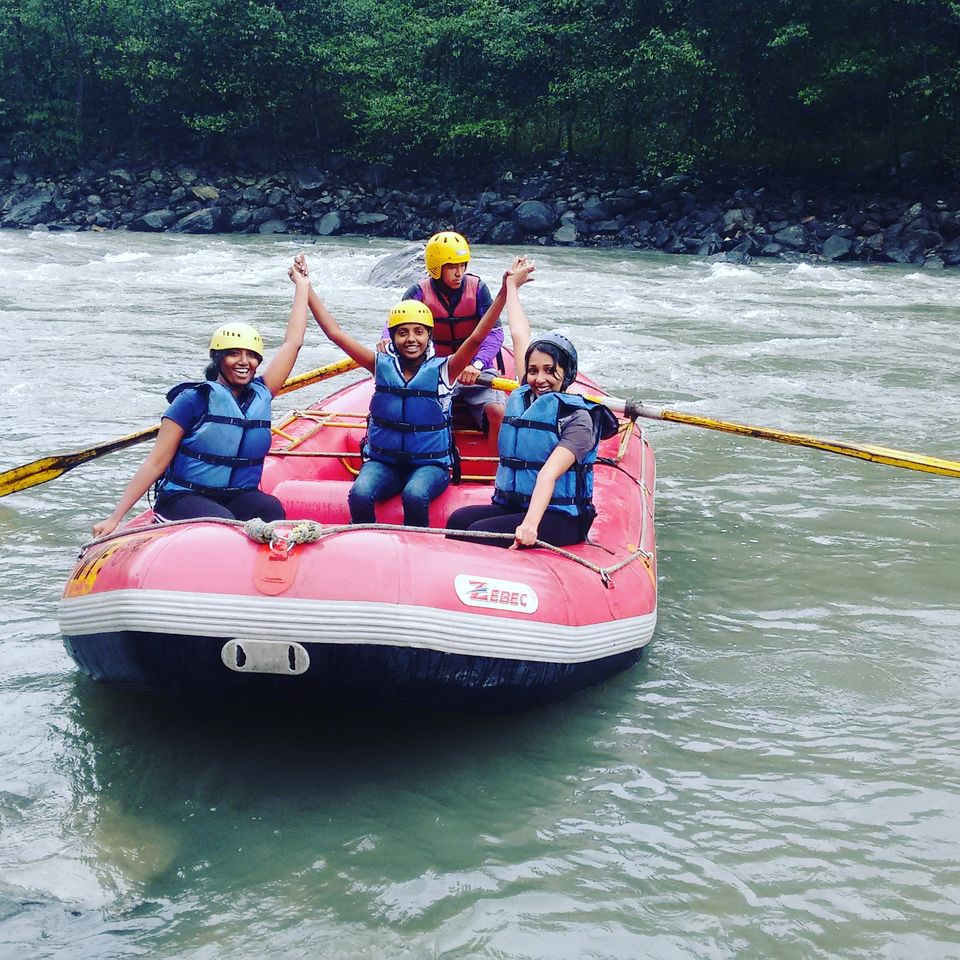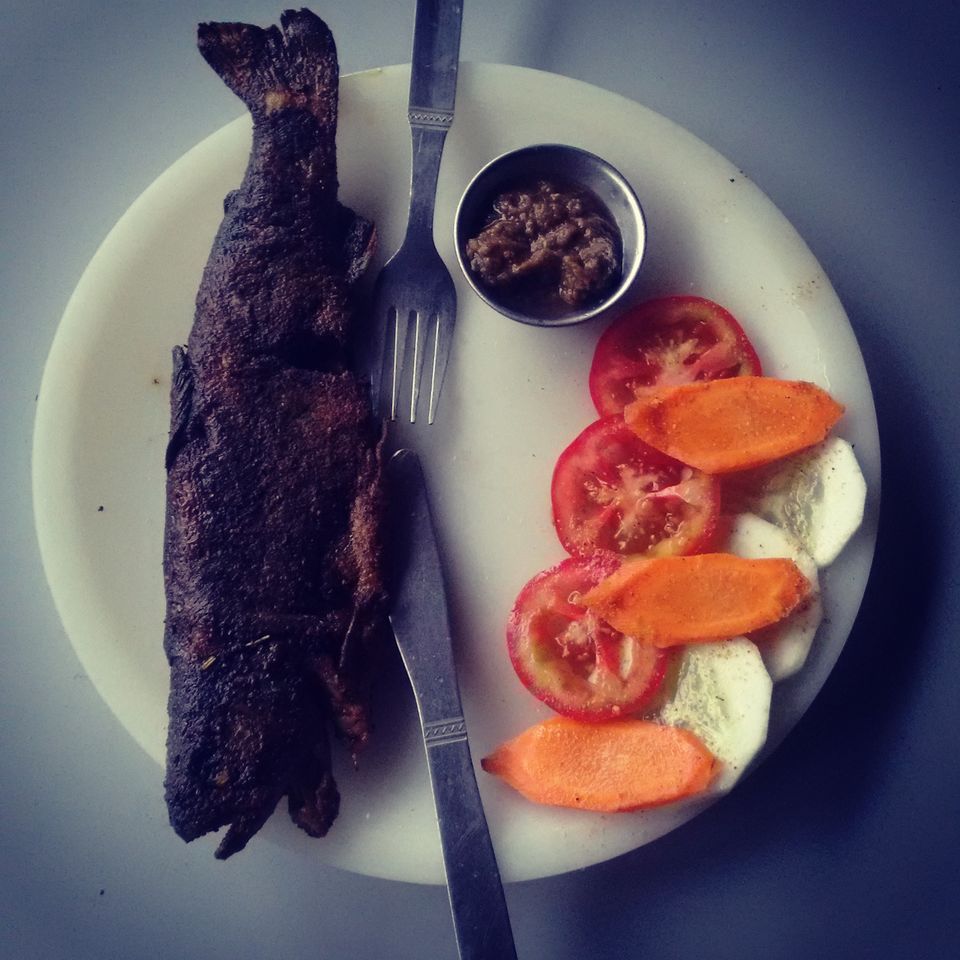 We chose Manali as our destination, for Manali was one of our dream vacation spots in India and to experience the enticing beauty of Himalayas. Another big thing was to understand the difference between a mountain and a hill since we had seen only hills.
We planned our first phase of journey this way; our flight was from Kempegowda International Airport, Bangalore. Flight was at around 9.30 in the morning. So Joo and Naina had to start from Kerala the day before. On the day Nikki picked Joo and Naina from train station and headed to the airport.
We got in our flight , and it was Naina's first flight. We landed in New Delhi at around 11.45, fifteen minutes before the scheduled arrival. We three girls were in Delhi, the climate was too hot compared to Bangalore, we felt like we were on a hearth ready to be fried. We navigated ourselves through Delhi in the Metro. Did little bit of shopping in the streets of CP (Connaught Place), Paalika Bazar. Had our dinner at some restaurant in CP and took Metro to ISBT for the bus to Manali.
We had planned for the 9.00 PM bus to Manali, so we reached the bus station by 8.15. But we came to know that something got mixed up while booking and we had booked for an earlier bus which had already left. We were a bit shocked to know that, but the HRTC people told us they can make arrangements on the next bus, if we provide them a hard copy of the ticket. Unfortunately we couldn't get the printout before hand. And we had to run around at the station to find a place to take the print. After we gave the print out of the ticket, HRTC officials arranged seats for us in the next bus.
We got the last seats on the bus. Even though the seats were not that comfy, we were happy. Now we came to know the fact that, the place doesn't matter, it's the people that matter. We became friends with a gentleman who was from Mandya, a small town from Himachal. He gave us few tips for the trip. The bus then started to gain momentum once we were out of the city limits of Delhi and we slipped into our good night's sleep and thus begin
Day 1
It took around 13 hours for our bus to reach Manali bus station, once we got down, we got ourselves into an auto rickshaw to our hotel Khusboo Resorts, Aleo, Manali. The hotel was almost empty as it was an off-season, and we got ourselves a standard double bed room. the room was cozy enough for three of us.
We were all weary after the 13 hour journey in bus. All we wanted to do was take rest. So, we had a gorgeous nap and voila we were all set for Manali. We could see the proud Himalayas with snow necklace in its folds from our hotel corridor. The sight of Himalayas filled our minds with extreme pleasure. And made us impatient to wait until next day for the himalayan trip.
By 1 pm we got out of our rooms and went to our hotel concierge for information about local sight seeing. Our hotel manager, Mr. Chetan Thakur was a sweet person who arranged us two bikes on rent for sightseeing.
And thus we began our first girls only trip in the wonderful Manali. We first headed to Mall Road, a shopping spot. If you are from Mumbai or Delhi, it wont seem to be a huge shopping destination, but its worth it.
The ambiance is worth everything. Only things we could come across only on the Mall road were the chote gulab jamuns. It just melts in your mouth.
We visited the local shops, got some Pashmena shawls and jackets. Then it was time for our lunch, brunch whatever it was. To try something different for our South Indian palette, we settled on sushi. It was cooked tuna and not the raw version. For those who have not tasted sushi, brace yourself before tasting the wasabi given as a complement.
Well, after the little bit of shopping in the mid-afternoon we headed to the Hadimba Devi temple. The temple built in the name of Hadimbi, the wife of the Mahabharat character Bhima. The temple is built of wood and stone and is perched midst of deodar trees of VanVihar National Park, with a single idol of the Devi. In the compound of the temple, we could find a yak. Not sure only one yak is the usual sight since we went in the off-season.
Anyway, we can hop-on on the yak and get nice pictures. No riding and all since yak is very slow moving animal. Along with Yak, many people were coming towards us with Angora rabbits and traditional Himachal outfits, just pay them and click yourself memories of Manali.
From there we went to the nearby Buddhist monastery, near the Mall Road. Not much fancy, a small shrine. It is like the evening walk place of the elderly and a park for the children. There we met Sheetal Didi and Jhalak bhaiya selling momos, noodles and omelettes. We had proper food from there. There are a few shopping stalls there also where we can collect souvenirs of Manali.
Day 2
For day 2, we had planned to go to the Rohtang pass .From Manali, there is a provision of catching Manali- Keylong local bus, which goes via Rohtang. The buses are frequent from 5 am to 10 am and the last return bus is at 3 pm. Since we felt it is not a good idea to catch a bus on a rainy day for Rohtang, and we would miss the chance to photograph the beautiful places en-route if we take a bus, we hired a cab. If you want to travel in a bullet/bike you will have to make a permit pass of two days, otherwise in a four-wheeler one day pass will suffice.So we started our second day in a cab from Manali in the mid-morning. It's better to carry some snacks along as we will find only a couple of dhabas on the way up.
The journey is beautiful. The sights are picturesque.Since we went in off-season, we could find only a little snow. For a trio of Mallus, who has never seen natural snow before, it was a party.And there ends the second day. The total journey of around 100 km and the lack of oxygen made us a little tired. We reached our hotel, had a warm bath and slept off unanticipated what the next day was going to have.
Day 3
The third day we had yet to plan. There were so many places yet to be visited. The trout fish is famous in Manali. So we called our cabbie bhaiyya from the previous day, Rama Bhai, for exploring the rest of Manali. Since we reached Manali at that part of the year were river rafting is open, we took off to Kulu's white water rafting. The rafting in Beas is one of the most dangerous in Asia. So hire a professional and raft safe. Nikki was scared at first because she didn't know swimming, but life-jackets will be provided. Also, the water is not so deep so even if you fall into the water just float aside to the bank. After our wonderful rafting experience, we visited Vaishno Devi temple. It's a peaceful place and the main deity, the Vaishno Devi is inside a cave. Photography is not allowed inside the temple.
After doing our mannat 'wishing' at Vaishno Devi's, it was time for us to visit the Buddhist monastery at Dagpo. We reached there at the time of their prayer; we joined them in their prayer. While returning, met a few kids from the monastery. We befriended those little monks and parted our ways.
Next we headed to the Naggar Castle, a wonder in wood and stone. Its a rock castle which gives a breathtaking view of the Kulu Valley. The castle was converted into a heritage hotel run by the HPTDC. Numerous Hindi movies were shot at this place.
After all the roaming around we were feeling a little hungry. Since the fresh water trout fish is one of the musts to have in Manali, we went to a trout farm and devoured on the fresh caught trouts. Its yum but the menu is a little pricy. Once we had the fish the time was almost 6pm. And our bus was at 9pm. So we had to return to our room and had to do a bit of packing. The driver took us back to our hotel through some small village roads, it was great knowing Manali Inside out. We said adios to Manali at 9 when our bus took off to Delhi. But we silently promised inside that we would be back. Even if we didn't come back, you'll always be remembered, you'll always stay in our hearts till the day we have our memories.
This trip was originally published on wanderlustdiaries
Frequent Searches Leading To This Page:-
Book Manali tour packages, rishikesh manali trip, manali travel guide, manali trip package, delhi to manali trip cost, cheap manali tour packages, manali tour package for couple from delhi